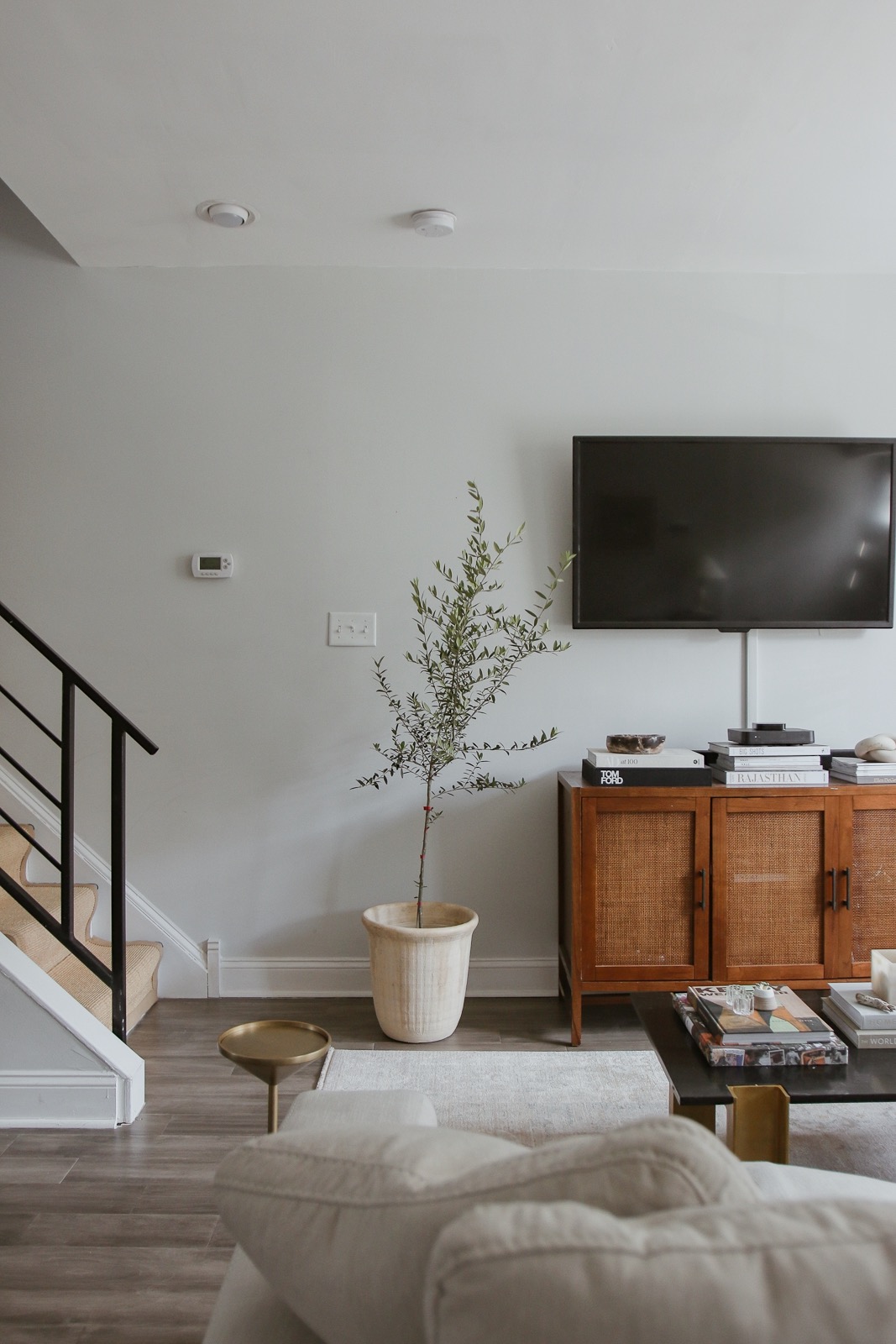 If you've been following along on Instagram, you already know that this is the console table we just bought. We needed something that fit the space better. This table has steel legs and a gold top. The texture is probably the best part of this table. We are in love!
This has become one of our favorites! It's gentle yet super effective. It's a jelly cleanser that transforms into a lathering dream! It will help cleanse your skin without stripping your natural moisture barrier.
It's so funny because Alex had wanted this plank for the longest time. Every time we would peruse the internet, he'd say "omg I can only image the level of baths I can take." It was so funny. I had surprised him with it for Christmas last year, he was thrilled!
We love dainty gold necklaces. They can really elevate your outfit and add a touch of personality. The majority of our necklaces are super affordable. Our favorite coin necklace is from amazon for the best price! It has withstood the test of time. The necklace has a modern European vibe and is super trendy.
You can't go wrong with a classic white sneaker. Clean, minimal, and fresh. You can always find us rocking a pair of white sneakers throughout all of the seasons. They're a great staple for men and women!
Calling all skin care lovers! Let's lift, tighten, and firm our skin together. You know we are fan of any and all facial tools. These globes are great to de-puff, increase circulation, and help firm your skin
Abercrombie Neutral Short Sleeve Button-Up
A great spring/summer staple. We are so excited for warm weather and the spring fashion trends. We love pairing a flowy button-up with linen shorts and a crisp pair of white sneakers!
Another spring and summer staple. This button-up offers comfort and style. It has a great pattern that is very versatile for a backyard bbq, happy hour, or fun evening event. We have our eye on this one!
In this time of quarantine when we're all staying safe at home, it seems like loungewear is the new fan favorite. We can't disagree with you on that. We absolutely love staying comfortable while still feeling a bit fashion forward. We've been living in hoodies, sweatpants, and anything that makes us feel like we're in PJ's. We just bought a few hoodies from Abercrombie and they are super comfortable and look great! They have so many neutral options to fit all of your minimalistic tastes.
---

---