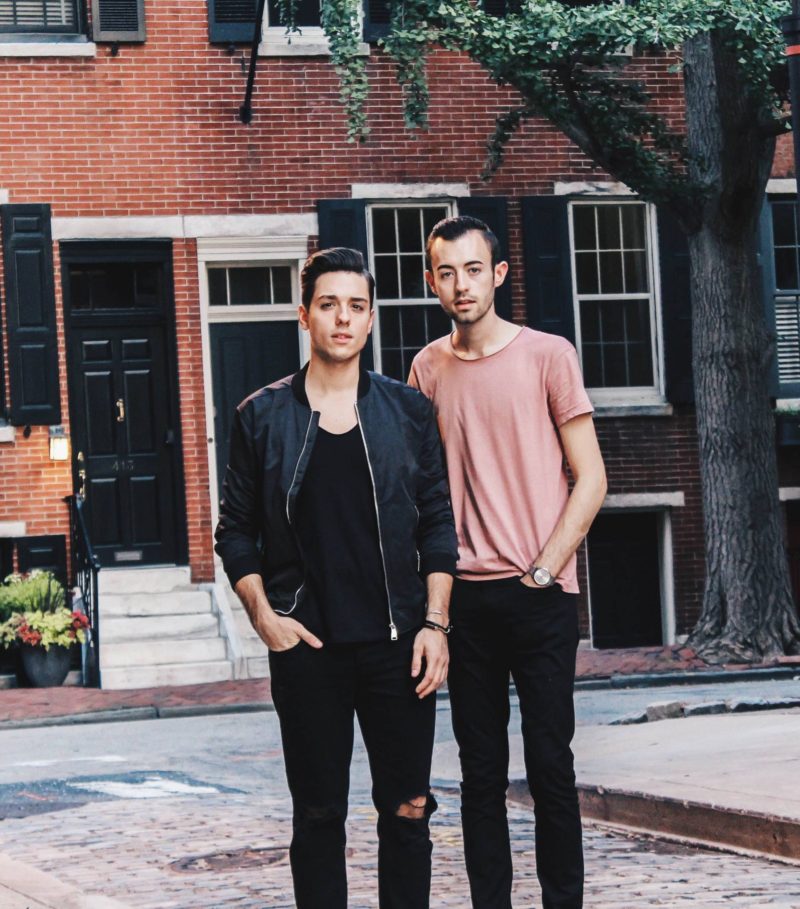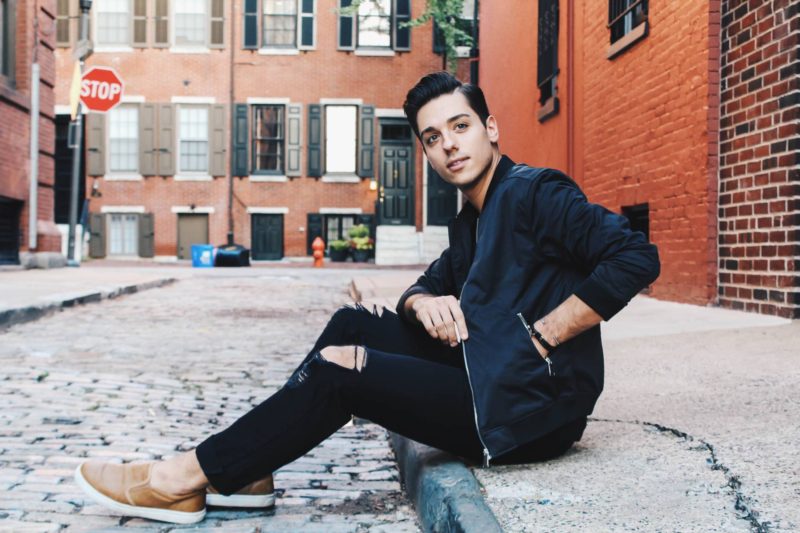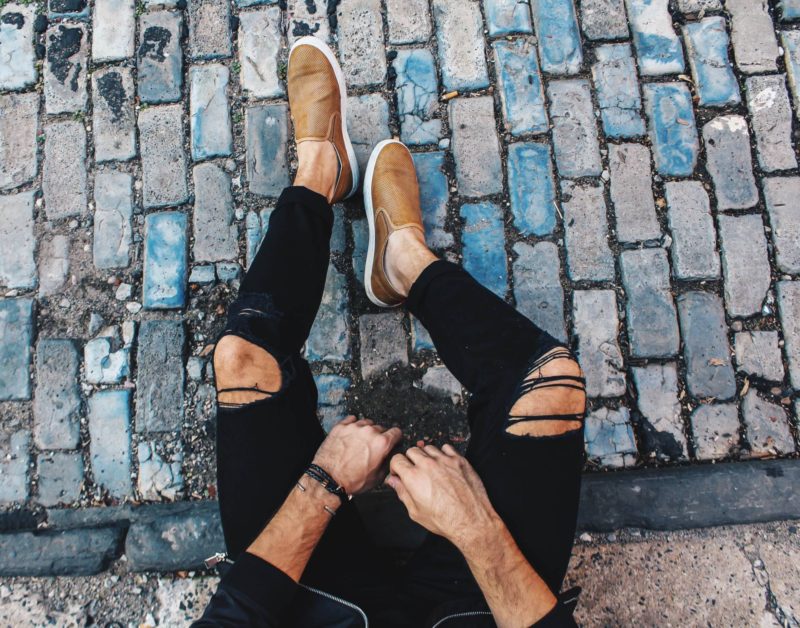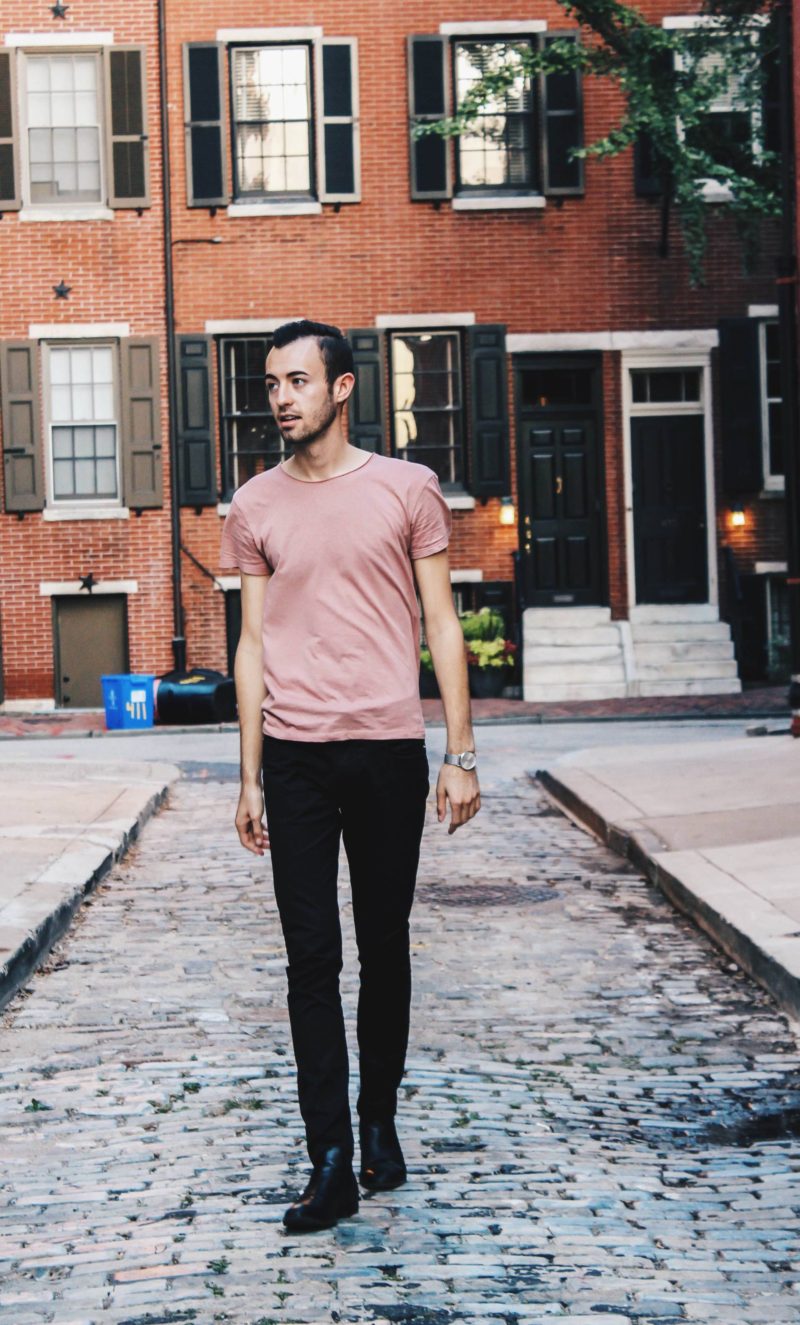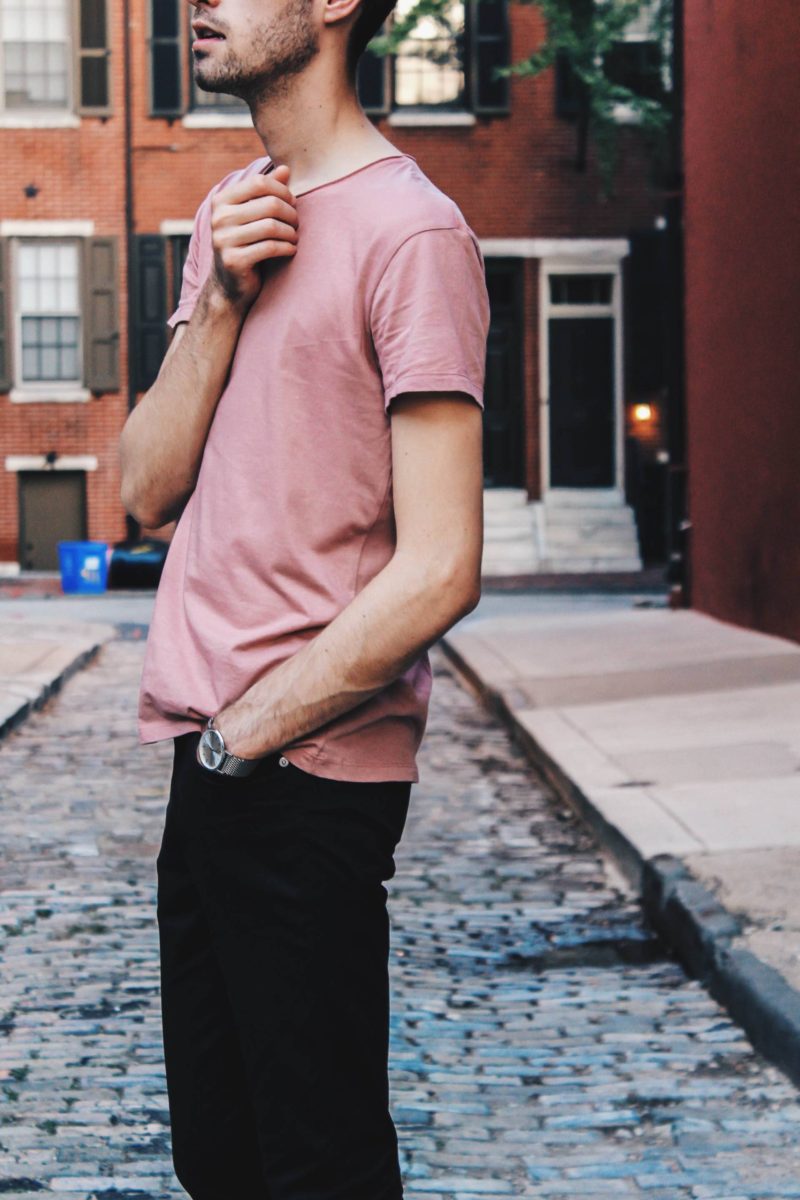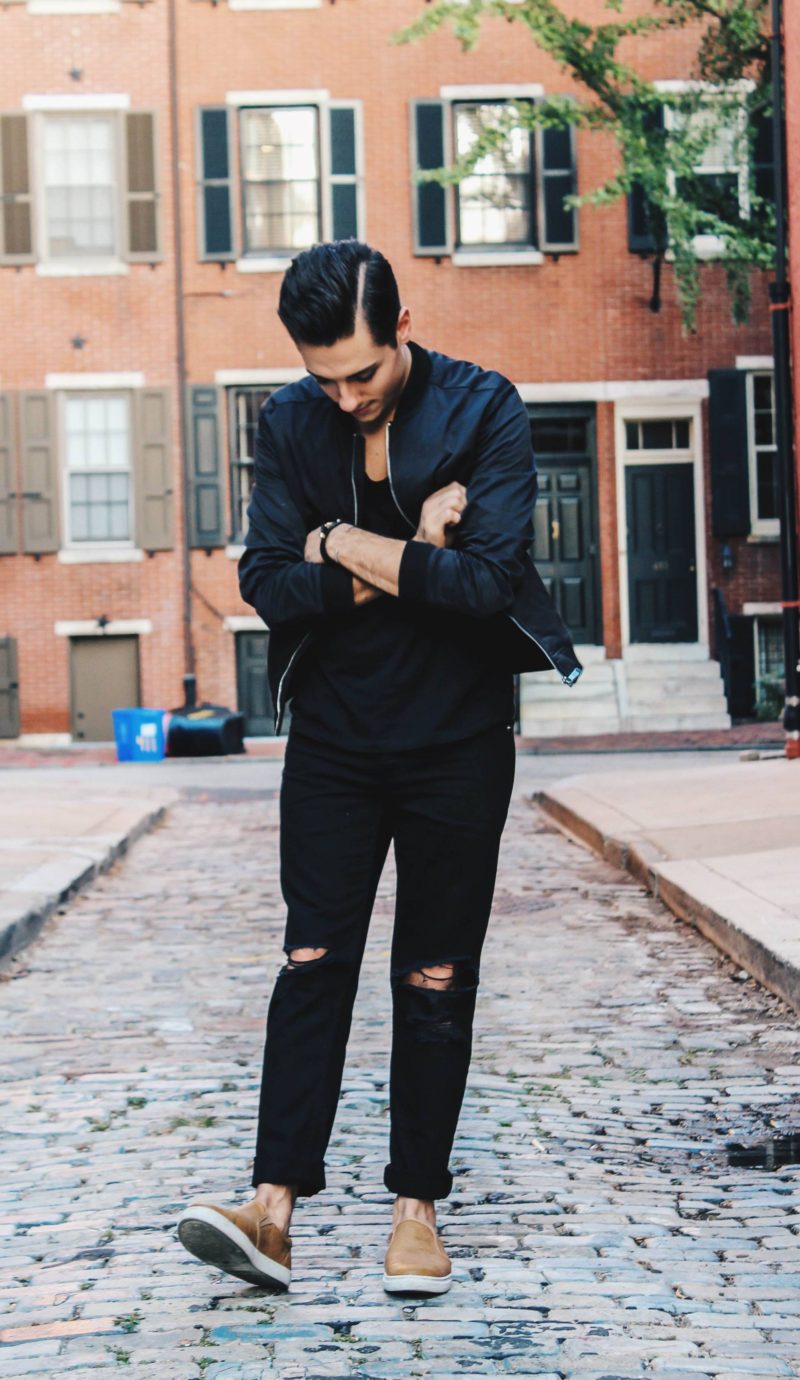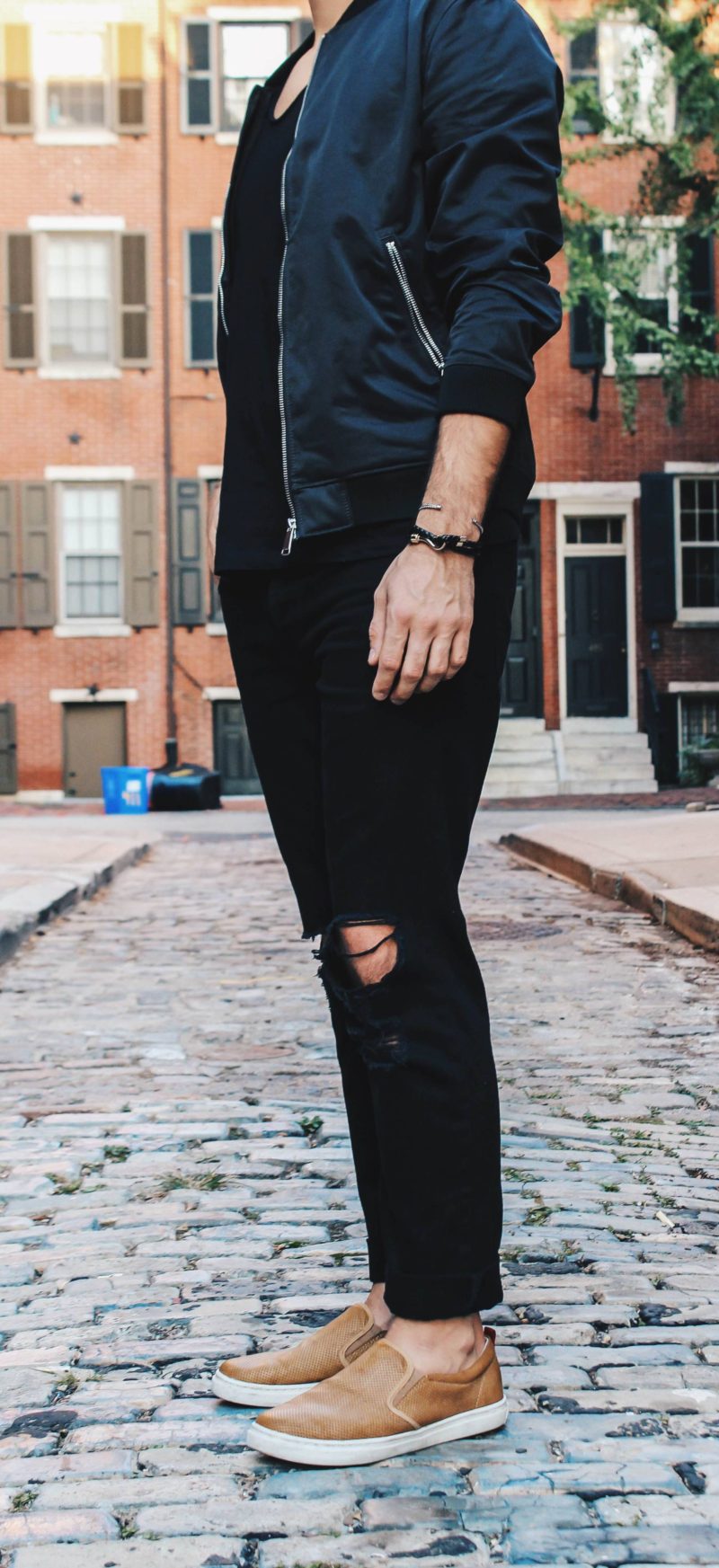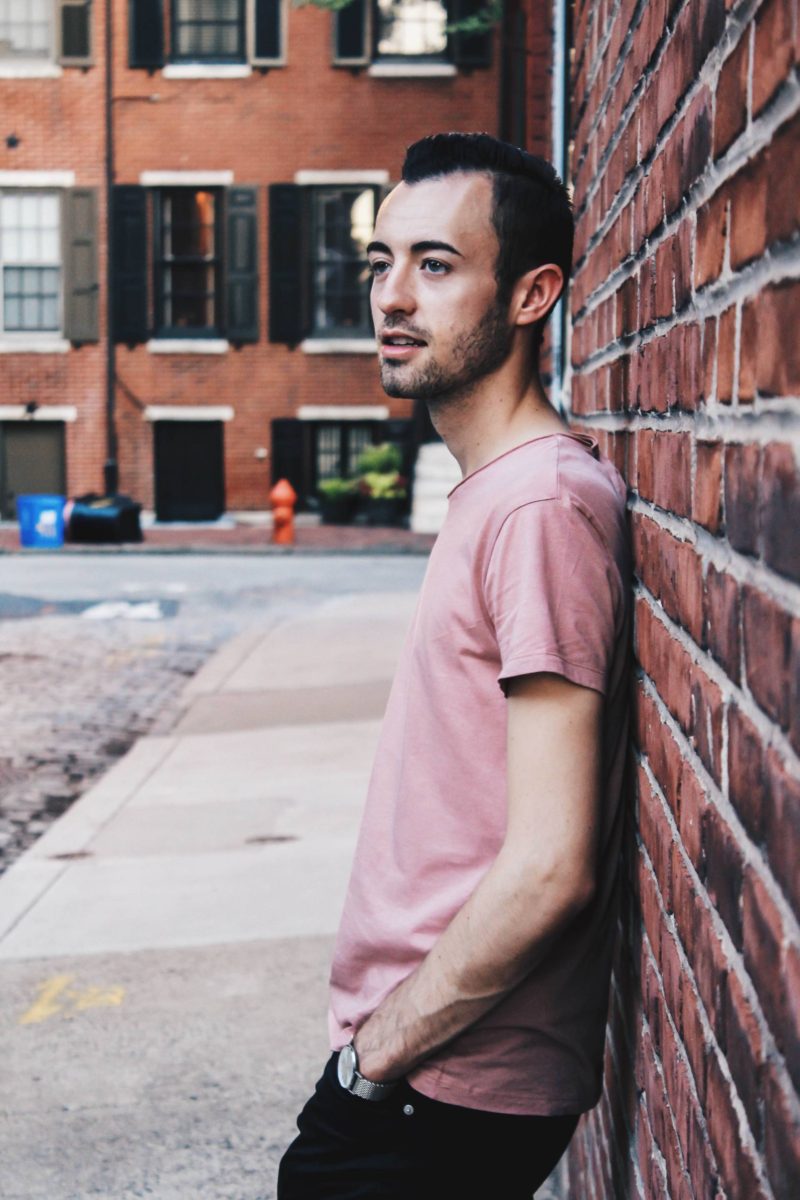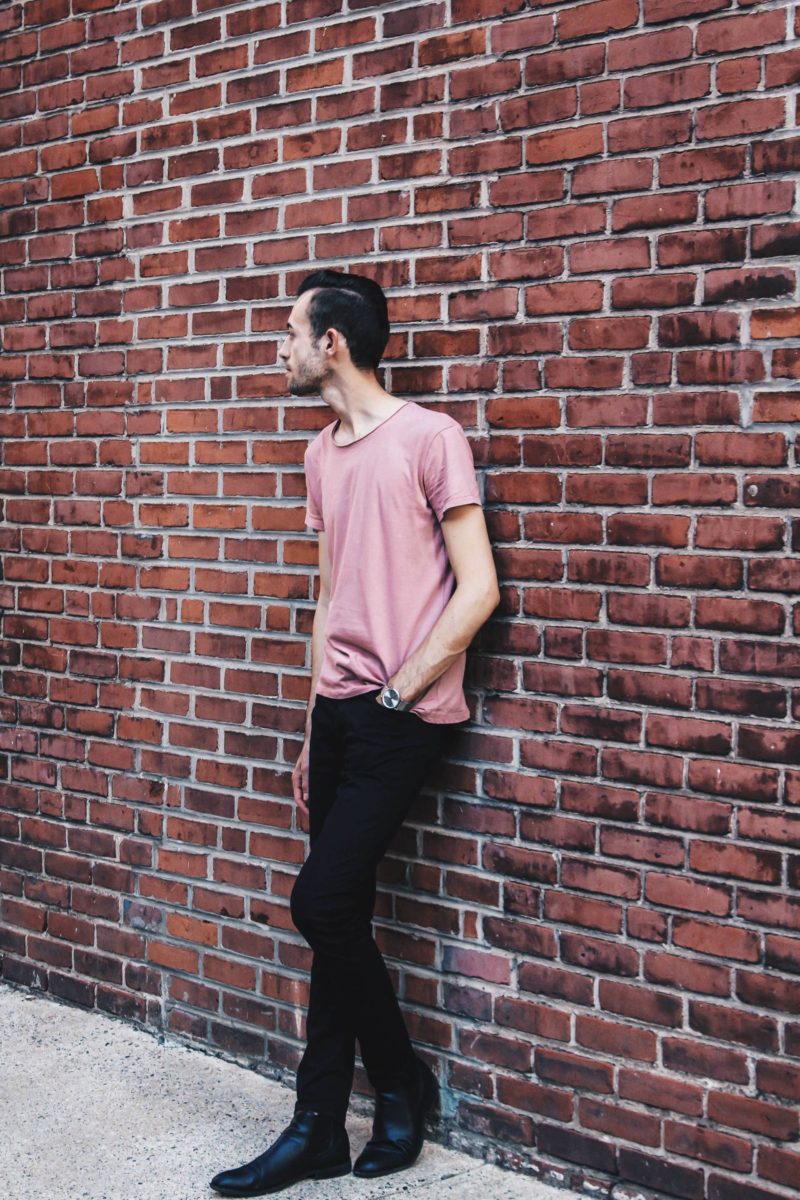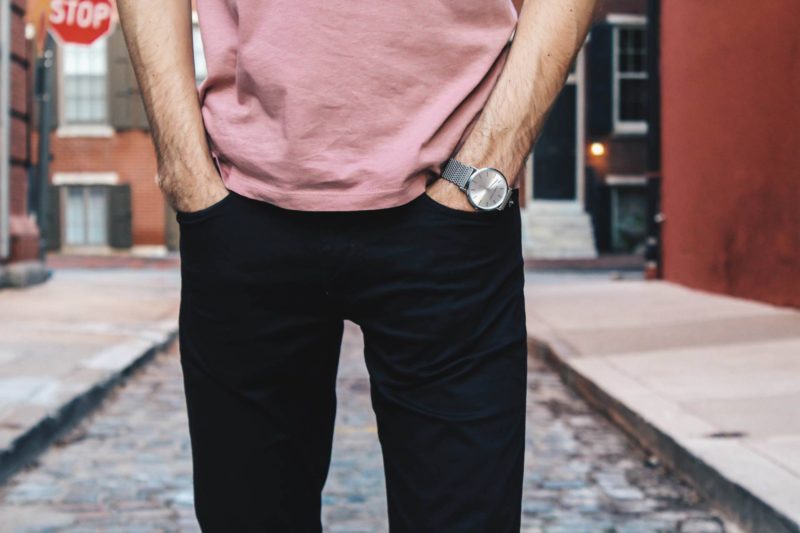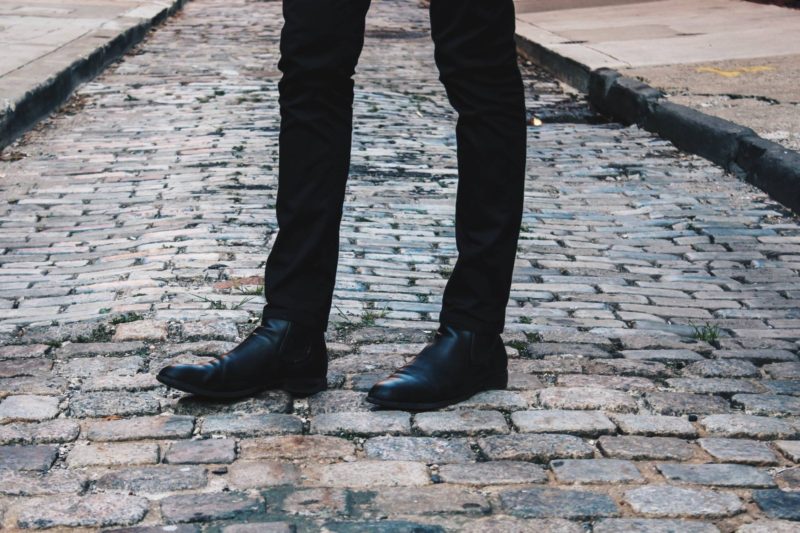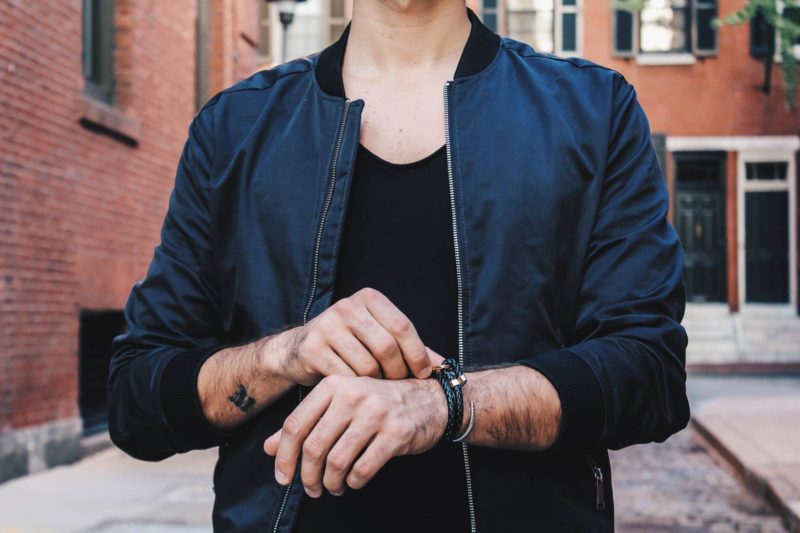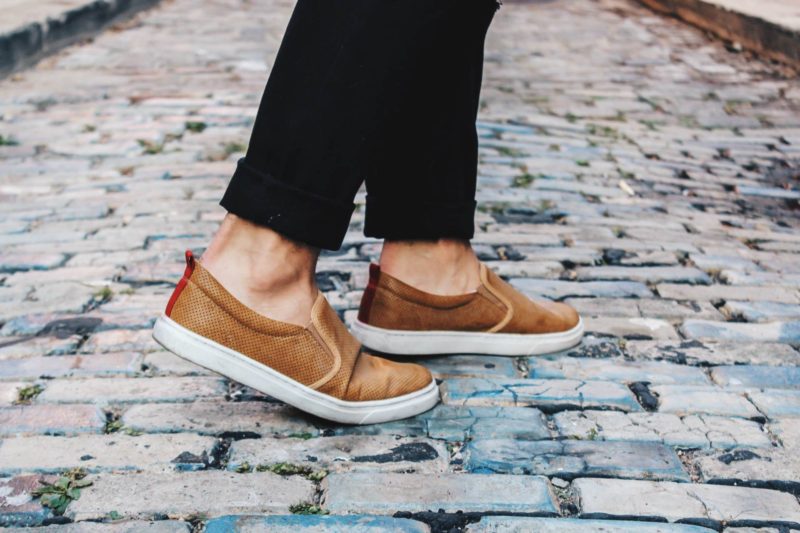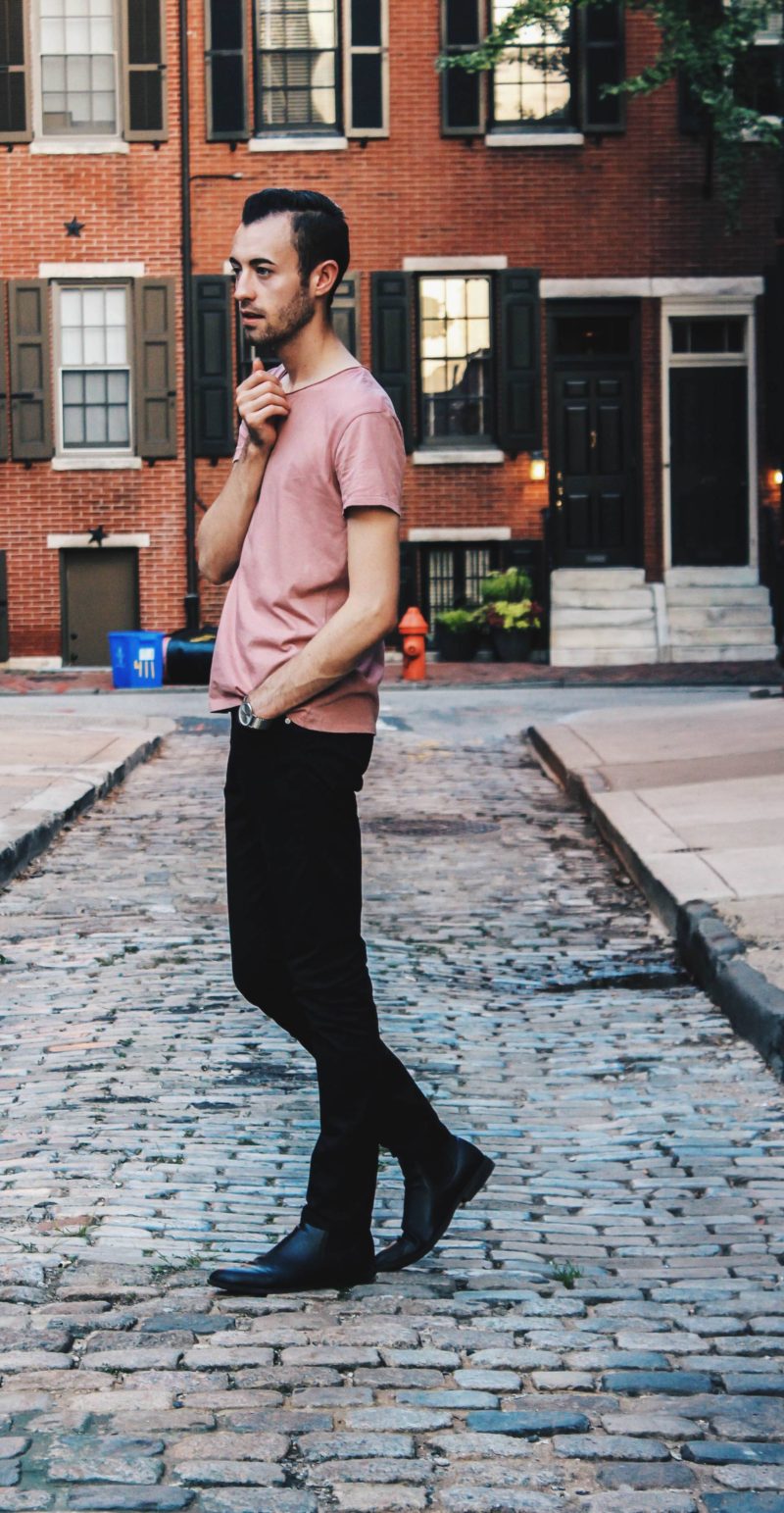 Hi, Guys! We recently took a trip to Zara and were pleasantly surprised by…well, everything! For once, we aren't being (overly) dramatic. Of course, we moved towards the neutrals and eventually landed in their "essentials" area. This is our happy place. We decided to choose two of the deluxe cotton t-shirts. Aside from how incredibly soft they are, the necklines are a big winner in our book. Both shirts, especially Mike's choice, are very loose around the neck. That's the main reason we chose these shirts. This neckline is much different from the traditional crew or v-neck. That's what makes these basic shirts a bit more than basic.
For Mike's look, he strayed away from color. Pairing the shirt with ripped jeans and a black bomber helped elevate the simplicity of the shirt. Adding the shoes helped balance out the all black outfit. Alex's look did include some color. The pink shirt was the main attraction in this look. Black jeans and black chelsea boots help keep the shirt the star of the show.
Both of these looks are perfect for the day to-night transition. Easily go from daily errands to drinks with friends in either of these outfits. We highly suggest checking these shirts out. They score a 10 out of 10 on the comfy scale. That, along with the necklines, really help give these shirts their "essentials" name.
We hope you guys are having a great week so far! Until next time…
---
SHOP THIS POST
Alex 
Shirt: Zara
Pants: Forever 21
Chelsea Boots: H&M
Watch: Leonard & Church
Mike
Shirt: Zara
Bomber: H&M
Pants: Forever 21
Shoes: Steve Madden
Bracelet: Mister
---