We all know that you either love or hate wearing a suit, typically there's no in-between. Nevertheless, we're here to tell you that it can be easy & fun to style a suit! Whether you're going to a wedding, an event, or just meeting friends for dinner, there are a few things you can do to elevate your outfit.
Accessorize with jewelry – we love to wear chunky necklaces, a nice watch, and maybe a bracelet or two. This helps dress up the look and have a more "curated" feel.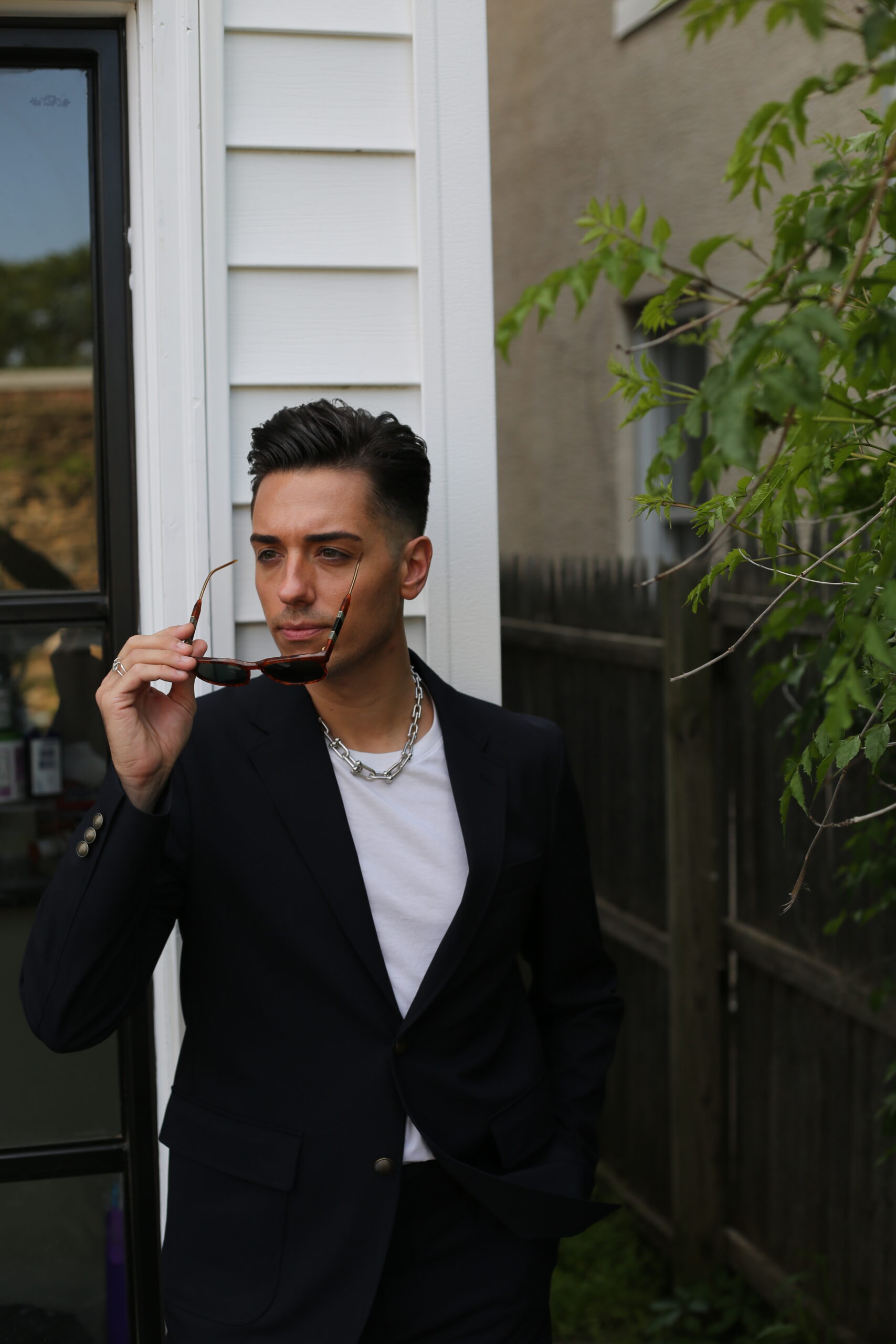 Wear a nice pair of contrasting loafers – if you know us, you know that we love a good pair of loafers. You don't always have to wear a typical pair of black loafers while wearing a suit. Have fun with it! Wearing contrasting shoes will pop against your suit, adding a bit of visual interest. As you can see, Mike went with a classic pair of white penny loafers to help tie in the white tee and add exaggeration to the bottom of the suit. Alex did the opposite and wore a classic pair of horse bit loafers to keep his look more cohesive.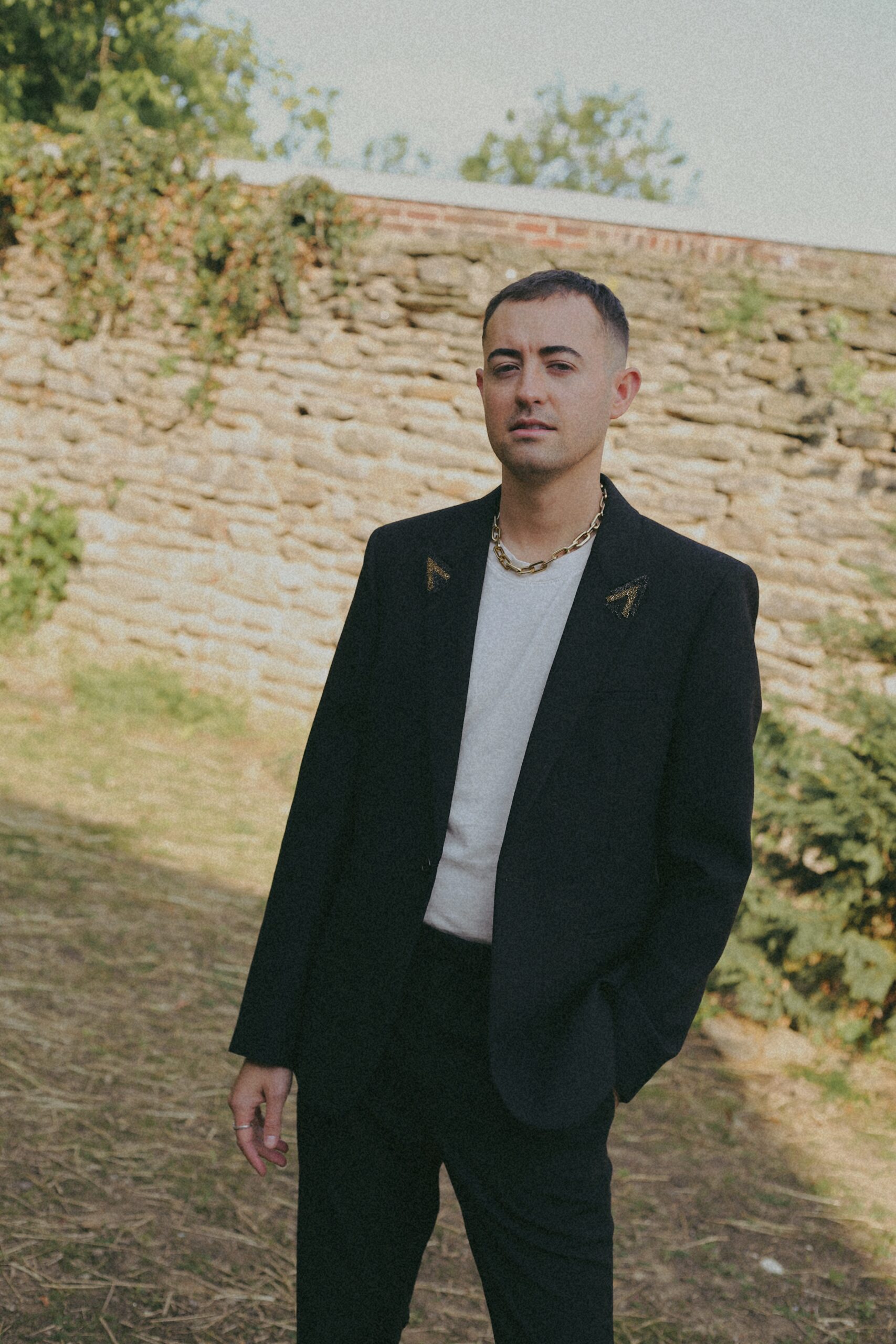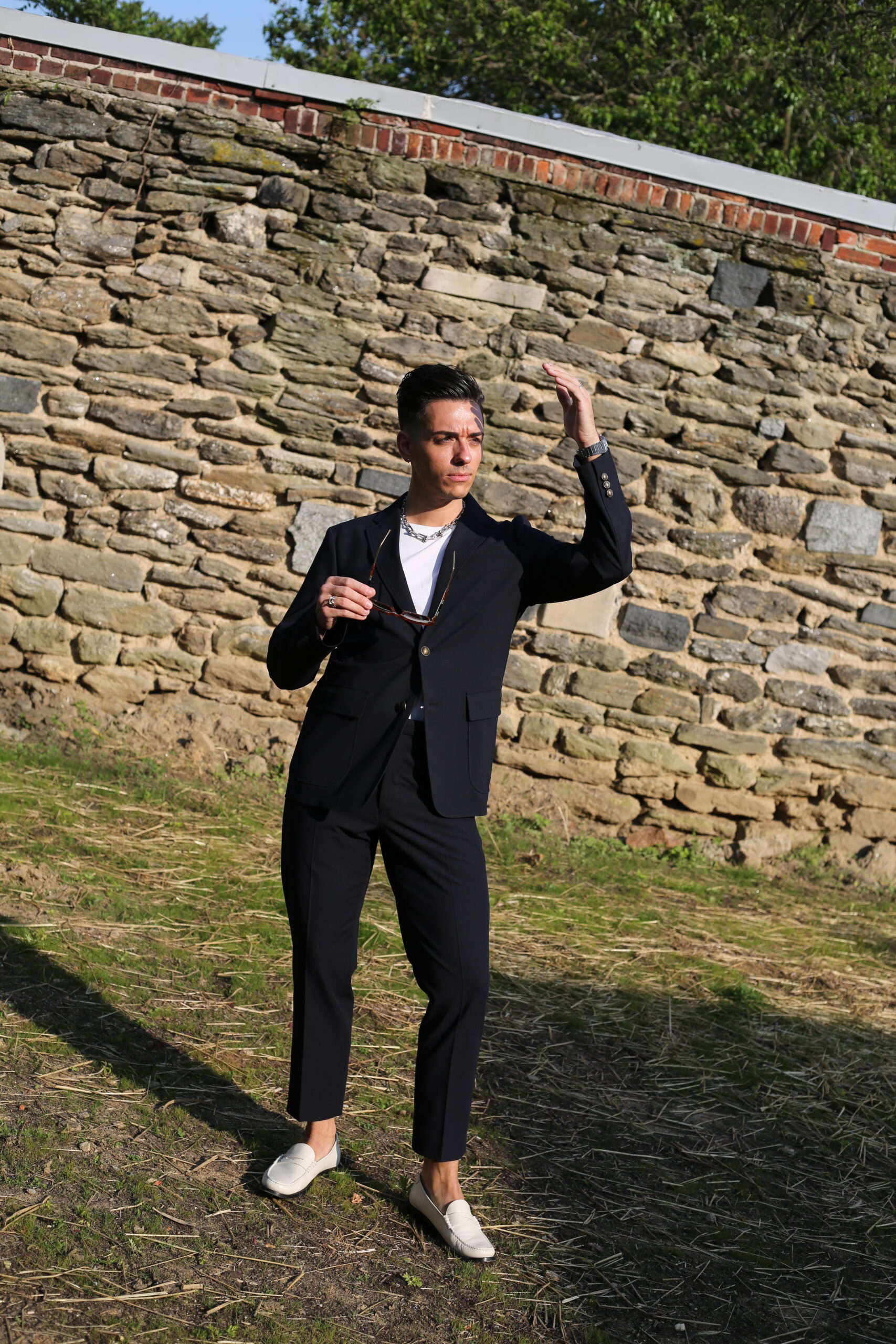 If you're anything like us, we love to swap out typical button-downs and add a crisp white tee under a suit jacket/blazer. In our opinion, this helps add a modern feel. The white tee can go both ways depending on how you style it. It can dress down the suit by giving it a more relaxed and casual feel. At the same time, if you style the tee with a necklace and a cool pair of sunglasses, it almost appears more "dressed up".
Opt for a cropped trouser during the spring/summer months to show a little ankle and bring attention to your footwear
Lastly, find a suit jacket that has metal buttons for fun embellishments. Like we always say, it's all in the details.
Mike's jacket
Just always remember that confidence is key! Wear what you want, don't care what people think, and rock that suit!