Blogmas day six is here and we want to talk about the many ways we can all celebrate the holidays safely this year. It's obvious that we can't do the things we are used to right now. But that doesn't mean you can't take part in the season. We just need to be more thoughtful and safe when planning. We've been trying to make our way through the list we made of holiday activities and want to share that with you. Obviously, some of these activities are specific to Philly but if you aren't in the area, we're sure there are similar things near you.
Terrain
We've talked about our love for Terrain countless times. There are two locations in this area — Devon and Glen Mills. Both locations are perfect for grabbing a coffee and walking around. Not only can you find fantastic holiday gifts, but the store itself is also decorated beautifully for the holiday season. It's a winter wonderland every time you enter. If you want to really get in the holiday spirit, you can visit the winter village at the Glen Mills location. You can rent a private outdoor tent to enjoy with your friends and family. The rental fee is $25 for up to 2 hours. Space for 4-8 people — includes a wood-fired oven and holiday décor. Food and barista beverages available for purchase and it's BYOB! How cute does this sound?! We already made a reservation for later this month. More info here.

New Hope Railroad's North Pole Express
New Hope is one of the cutest towns we've ever visited. Shops, restaurants, and so much more can be found downtown. This year, the 150-year-old railroad is offering a ride on the North Pole Express. Who doesn't want to ride a train at Christmas?!  All passengers are served hot chocolate and cookies. Live music is played and Santa makes a visit. Are you shocked we already booked this, too? More info here.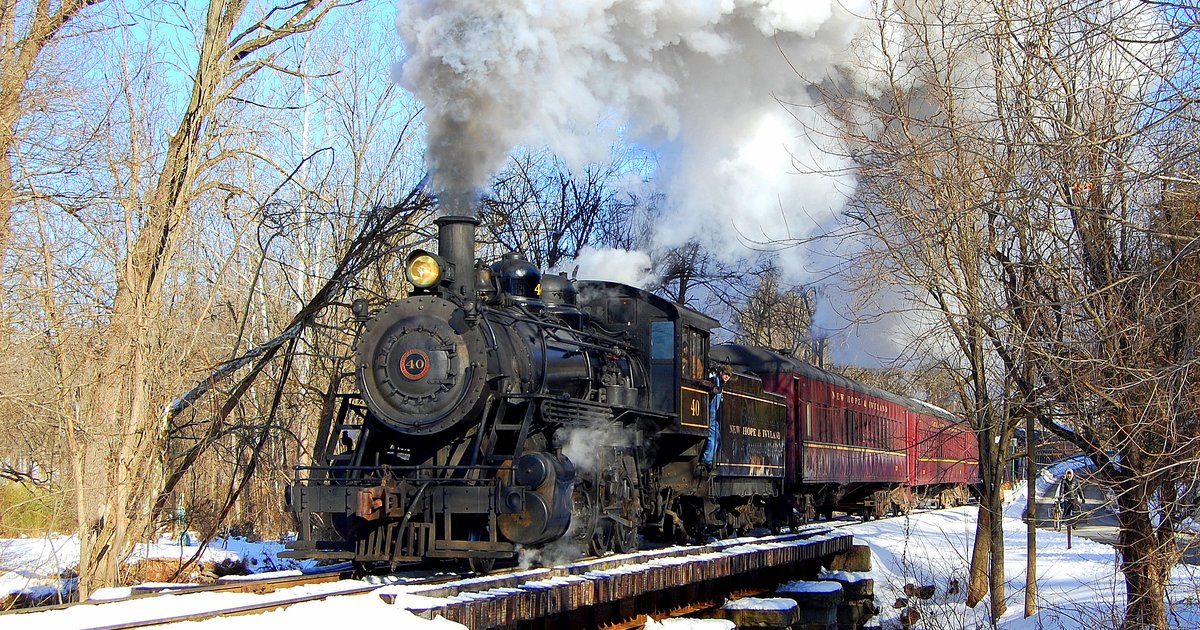 Shady Brook Farm's Holiday Light Show
If you watched our IG story the other day, you'll remember we recently visited the holiday light show at Shady Brook Farm. We were so impressed with this light display. It was truly magical. You can buy a ticket to drive through yourself or go on an open-air wagon ride. You can also visit Santa and enjoy an outdoor campfire. We just did the light show and had so much fun. We had the holiday music blasting and took in all the incredible displays. FYI it is cheaper if you buy your ticket ahead of time rather than buying at the entrance. We highly recommend this if you are looking for something to do without leaving the comfort of your warm car. More info here.
Coffee and a Stroll
This might seem like a no-brainer but it's something we do all the time during this time of year. No matter where you live, this is something everyone can do during the holiday season. We love bundling up, grabbing a coffee, and walking around a cute town. For us, it might be downtown Philly or Chestnut Hill or even somewhere totally new to us. Regardless of the location we choose, we like to put our phones away and just enjoy time with each other. We love looking at how each home decorates for the season. There's something so nostalgic about this simple activity. It doesn't always have to be extravagant when it comes to the holidays. Sometimes the smallest things mean the most.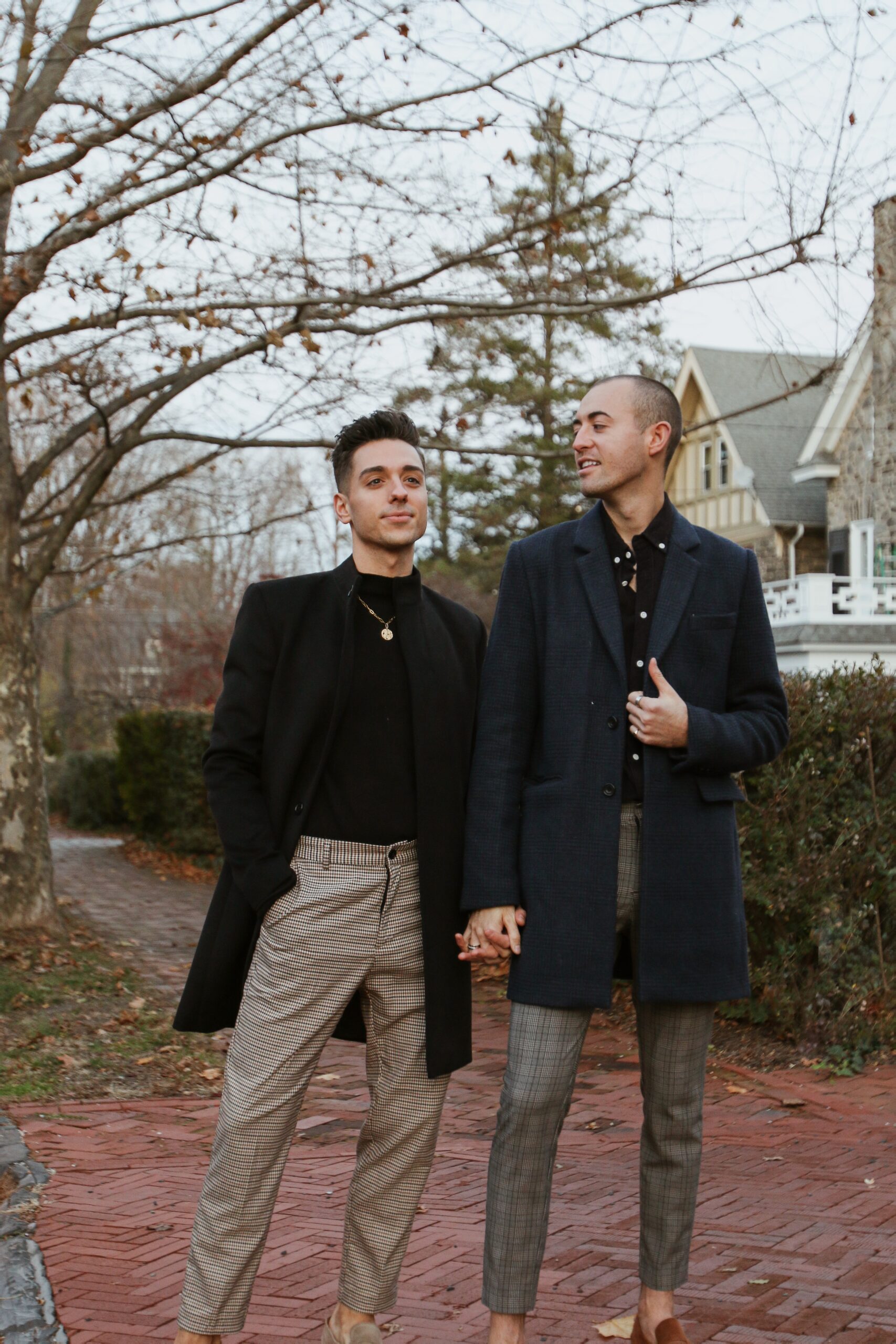 Peddler's Village
This is another must-visit during the holidays. If you remember, our ring collection was sold at Fox & Holly recently so we made a few trips to Peddler's Village last month. We absolutely love it here. There are over 60 shops to visit and 1-million twinkling lights throughout. It's truly a winter wonderland. More info here.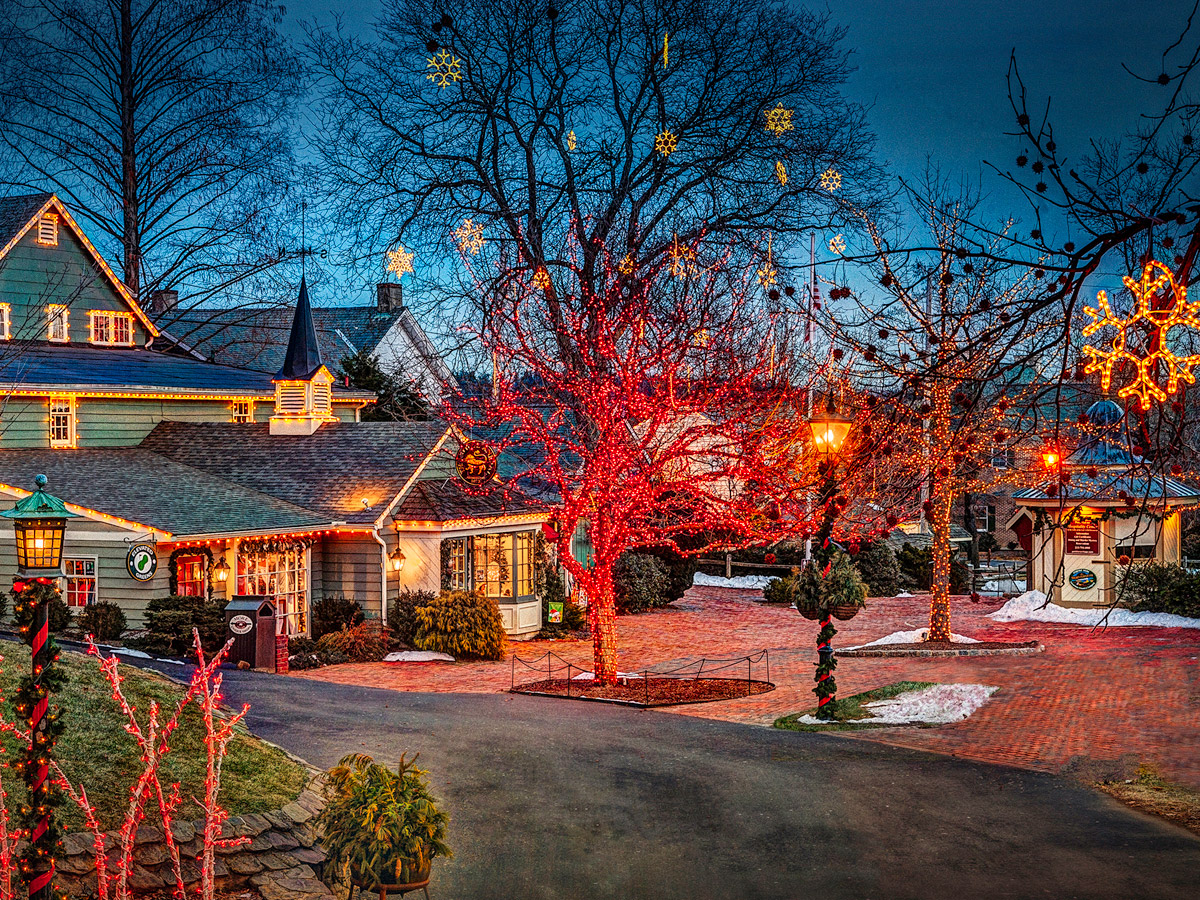 Longwood Gardens
This might be surprising but we've never been to Longwood Gardens before. But that is changing this week! The four-acre Conservatory at Longwood Gardens transforms every year into a winter wonderland. We've seen so many pictures of the poinsettias, flowers, and Christmas trees. It all looks like pure magic and we can't wait to go this week. This is another great activity for the holidays. FYI timed tickets are required so plan ahead. More info here.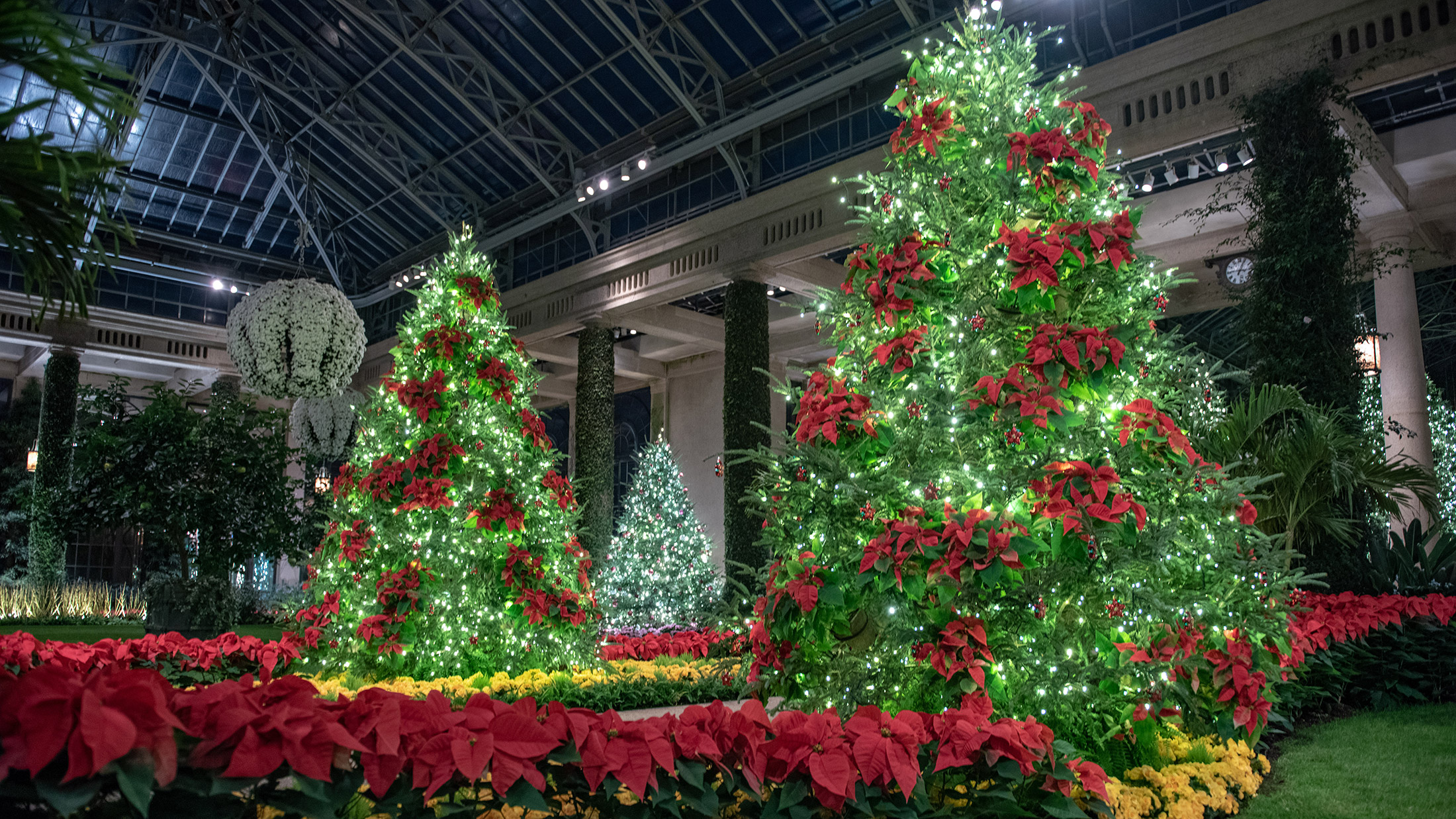 Christmas Village in Philadelphia
We love visiting the Christmas Village in Center City every year. This year does look a bit different with fewer vendors but it's still a magical experience. Grab some mulled wine, take in the lights, and finish up a little holiday shopping. It's also all outside so make sure you bundle up! More info here.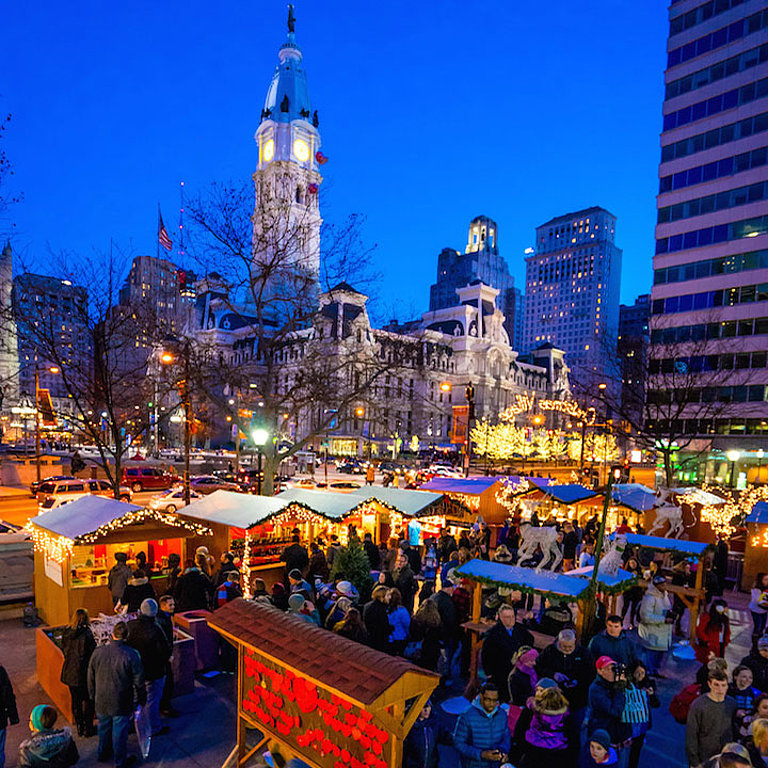 Winter on Broad Street
This is a brand new holiday activity this year. The parking lot of the Wells Fargo Center has been transformed into a magical wonderland. Lights, sculptures, ornaments, and more can be enjoyed as you walk through the display. We haven't done this yet but plan on going soon. This is a really creative way to use outdoor space safely. More info here.