The time has come. We're so excited to share our decor theme for this season. We love adding fall touches to our house. When we decorate for a season, we try to incorporate the seasonal touches into our current decor as naturally as possible. We search just about every store, high and low, to find the perfect pieces.
Before we started picking up anything, we needed to decide on a theme. That's the most important step. For inspiration, we searched Pinterest, Pottery Barn, Crate & Barrel, and a few more spots. Not only is this fun, but it's also super helpful. We're able to take in bits and pieces from every space and make it our own.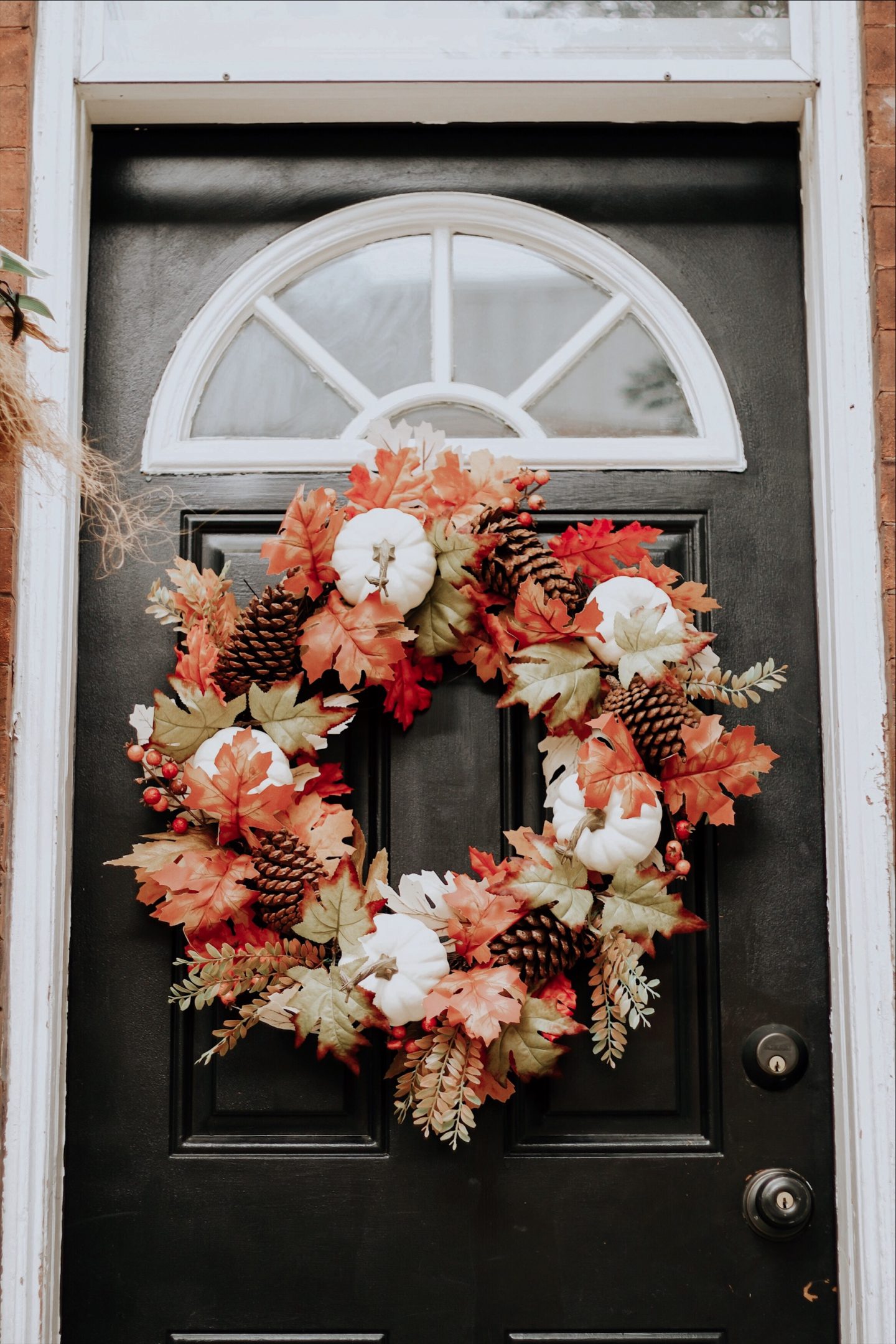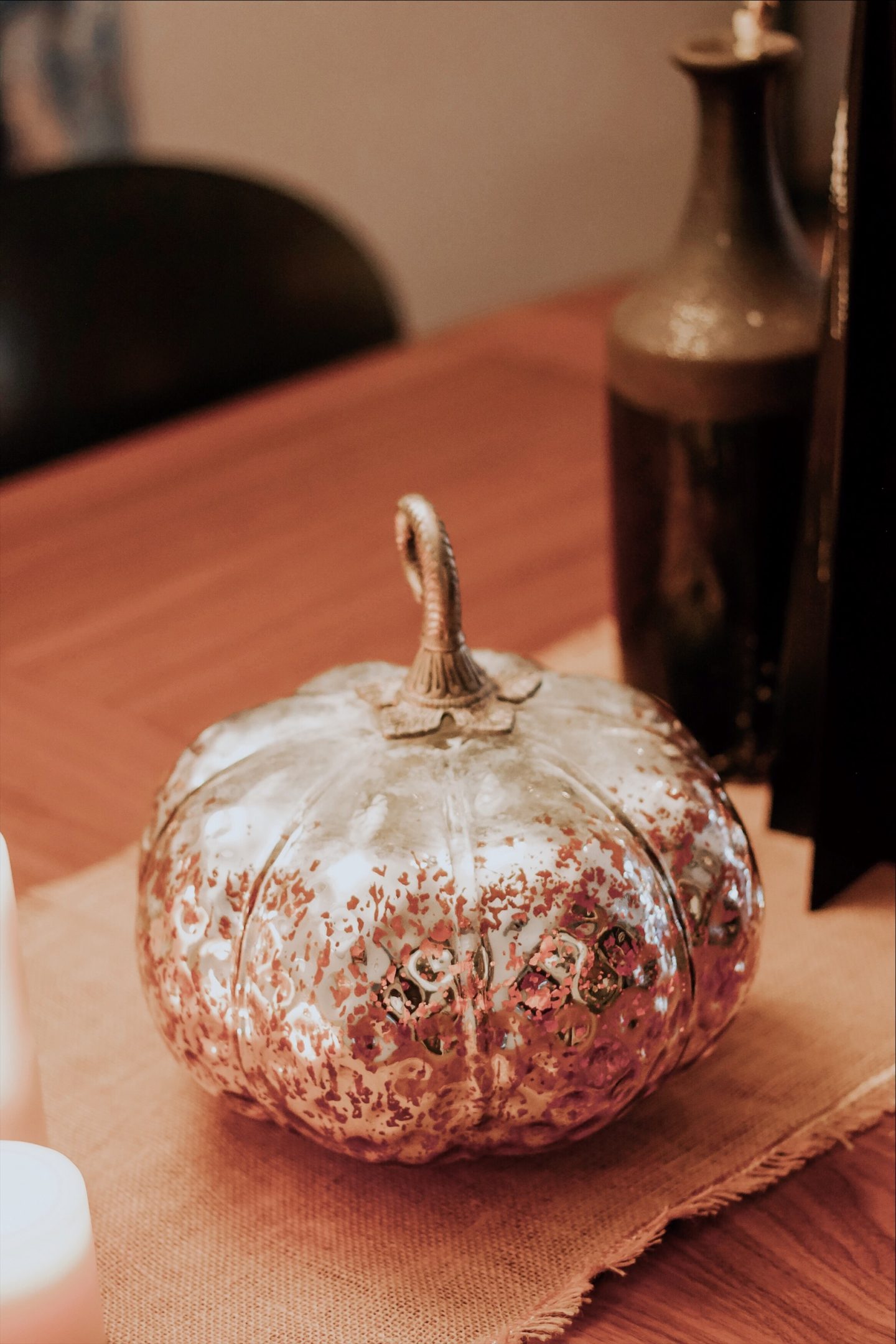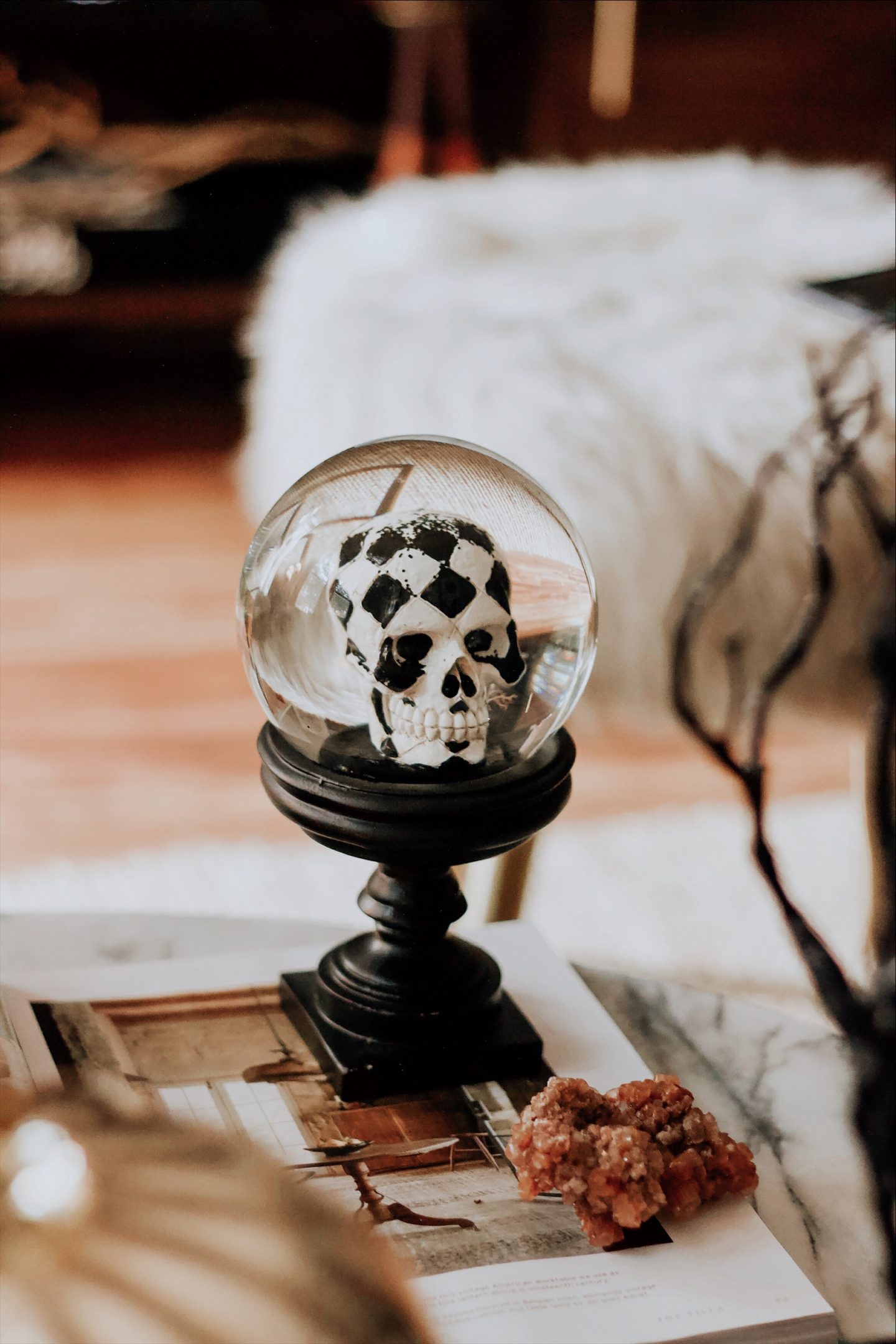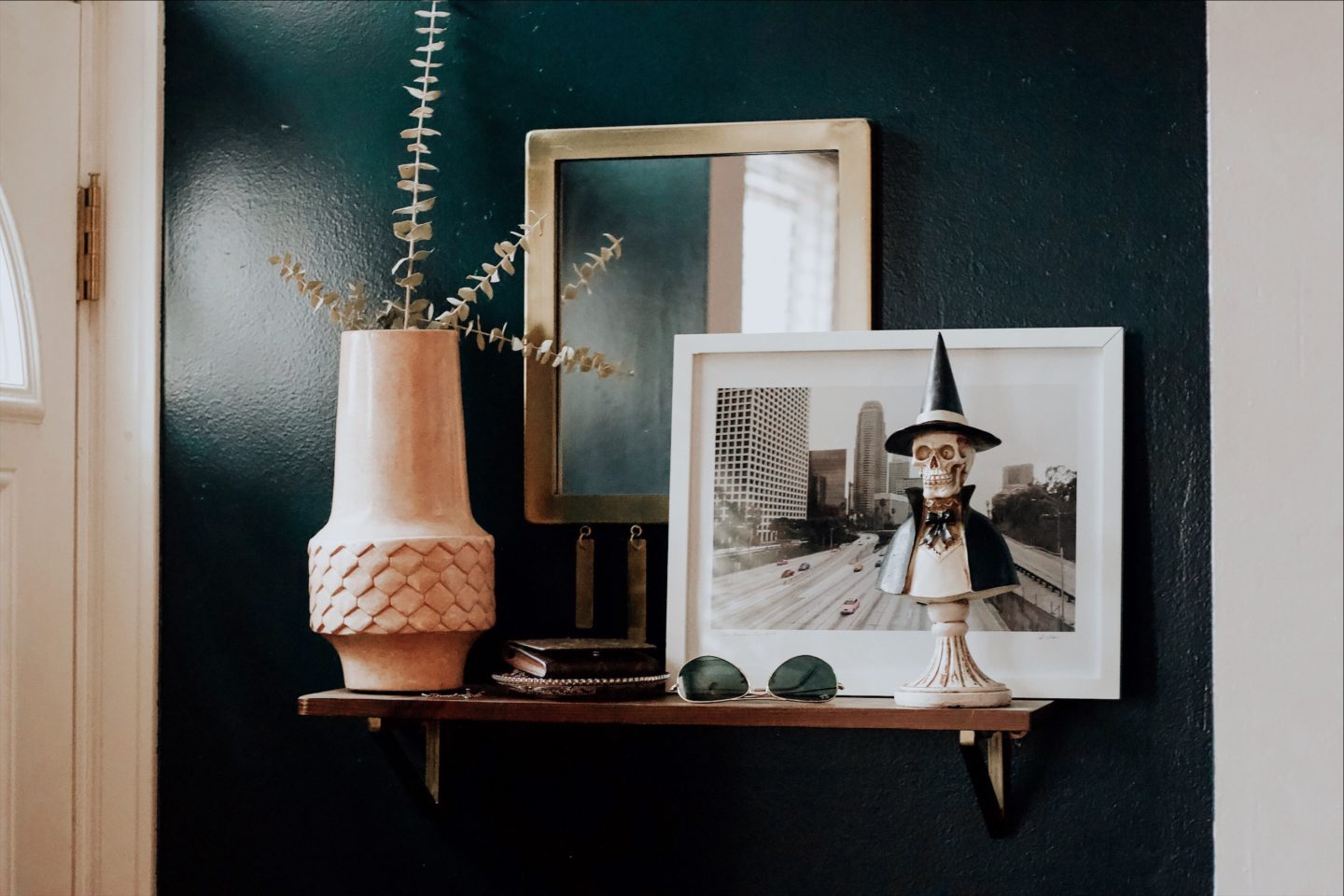 We wanted to find pieces that would work through the entire fall season — from Halloween to Thanksgiving (though we do usually change-up the tablescape). We didn't initially know what our theme would be this year. We wanted something classic but fun. We ended up with one type of piece that would anchor the theme — glass pumpkins. Since we wanted something classic and timeless, this was the perfect starting point.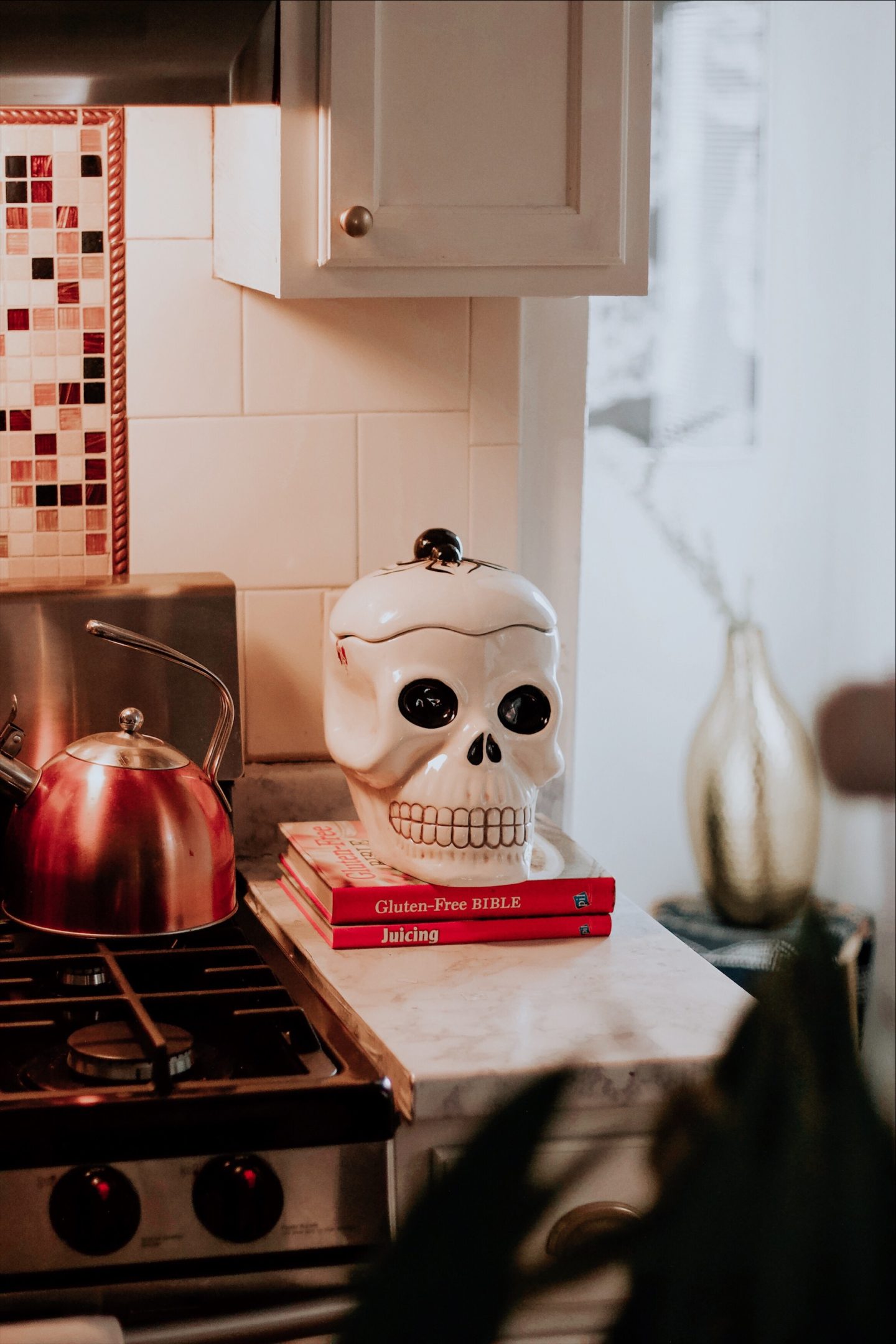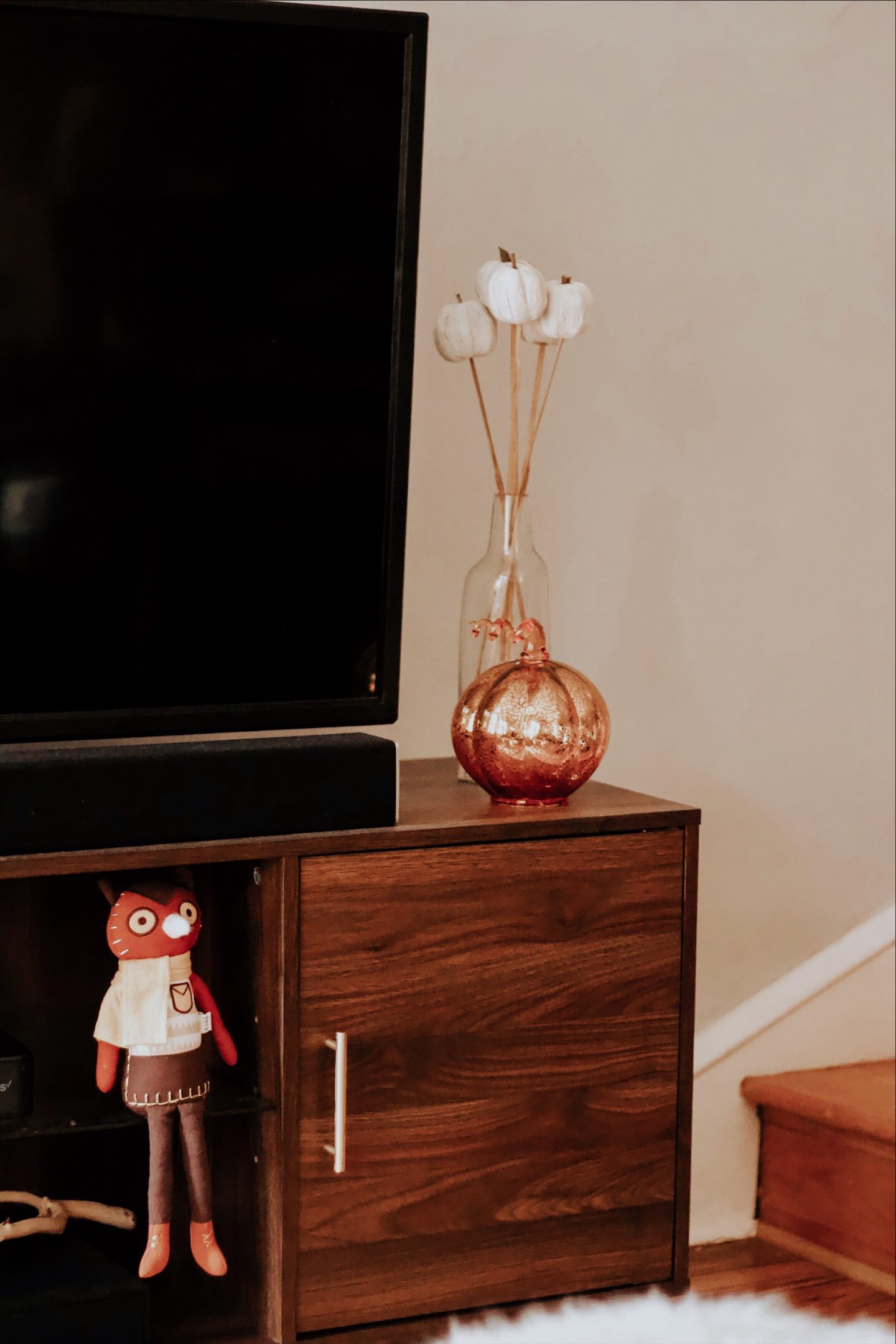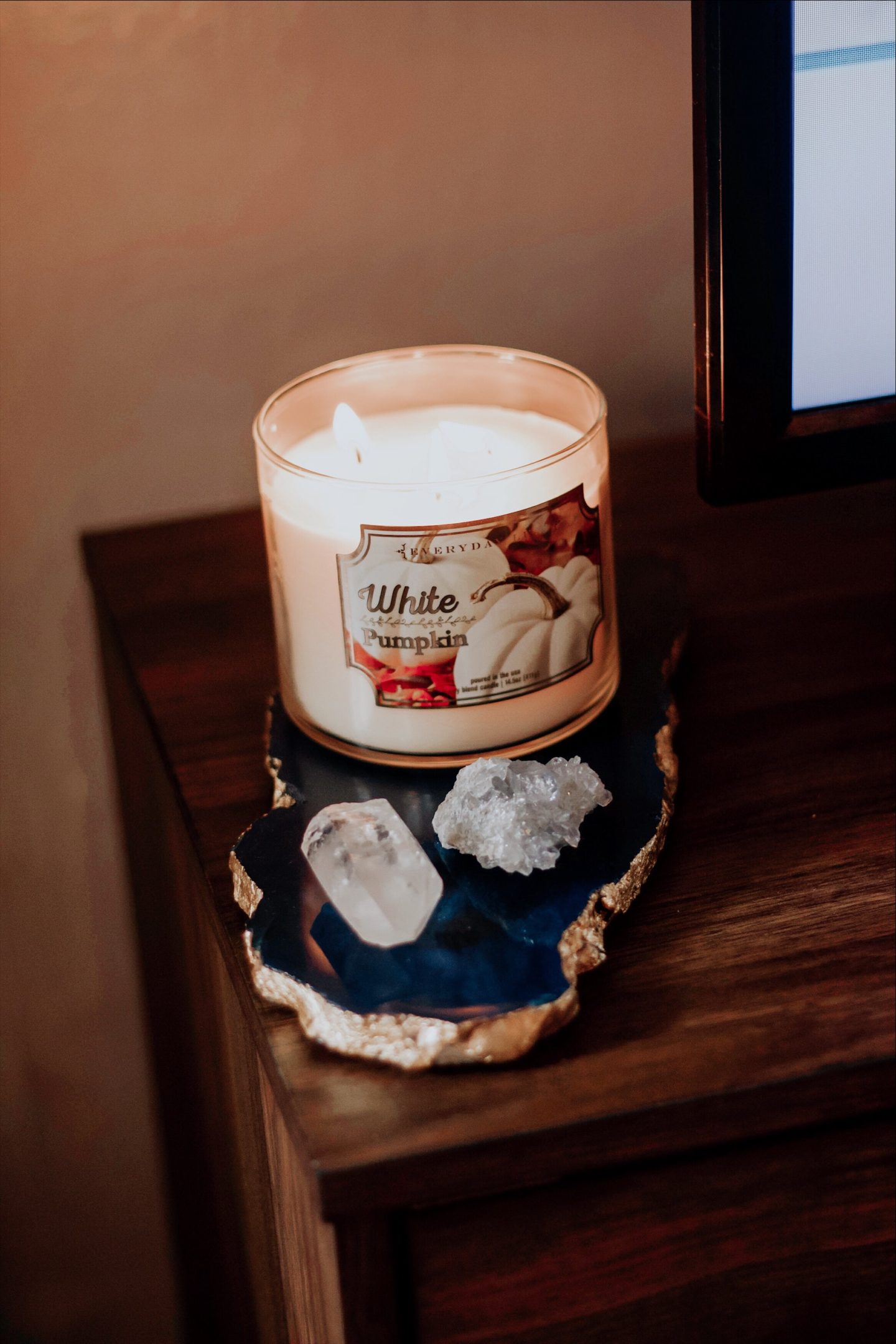 We found so many glass and metal pumpkins at HomeGoods. We thought this was such a cute way to add fall touches throughout, while still fitting into our home aesthetic. When decorating our space, we primarily focused on two areas — our dining table and coffee table. Both of these areas gave us plenty of room to be creative.
For the rest of the house,  we added small touches. We didn't want to overpower the space with fall — just enough to put you in the spirit of this season. We are obsessed with candles so this has been the perfect excuse to buy more!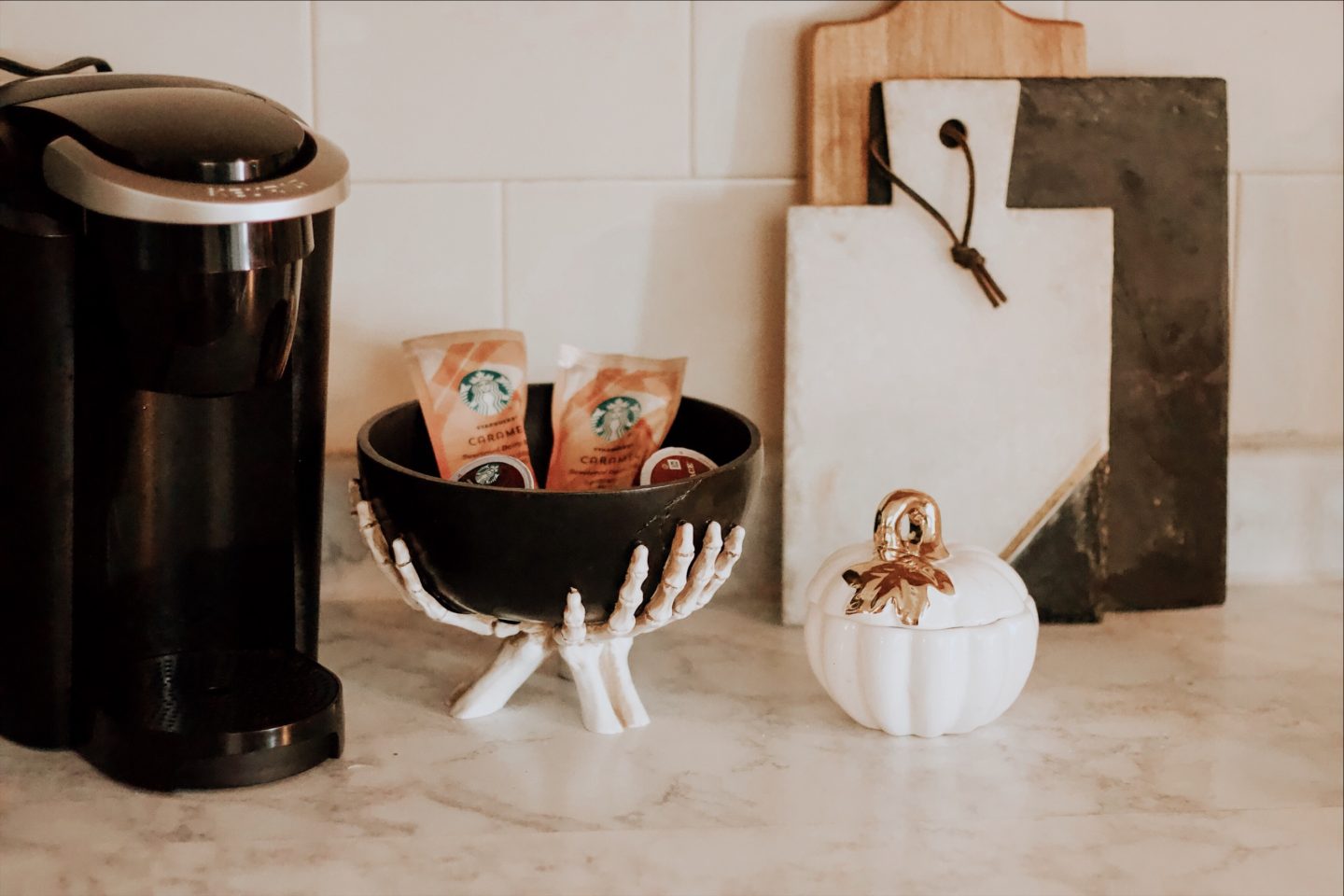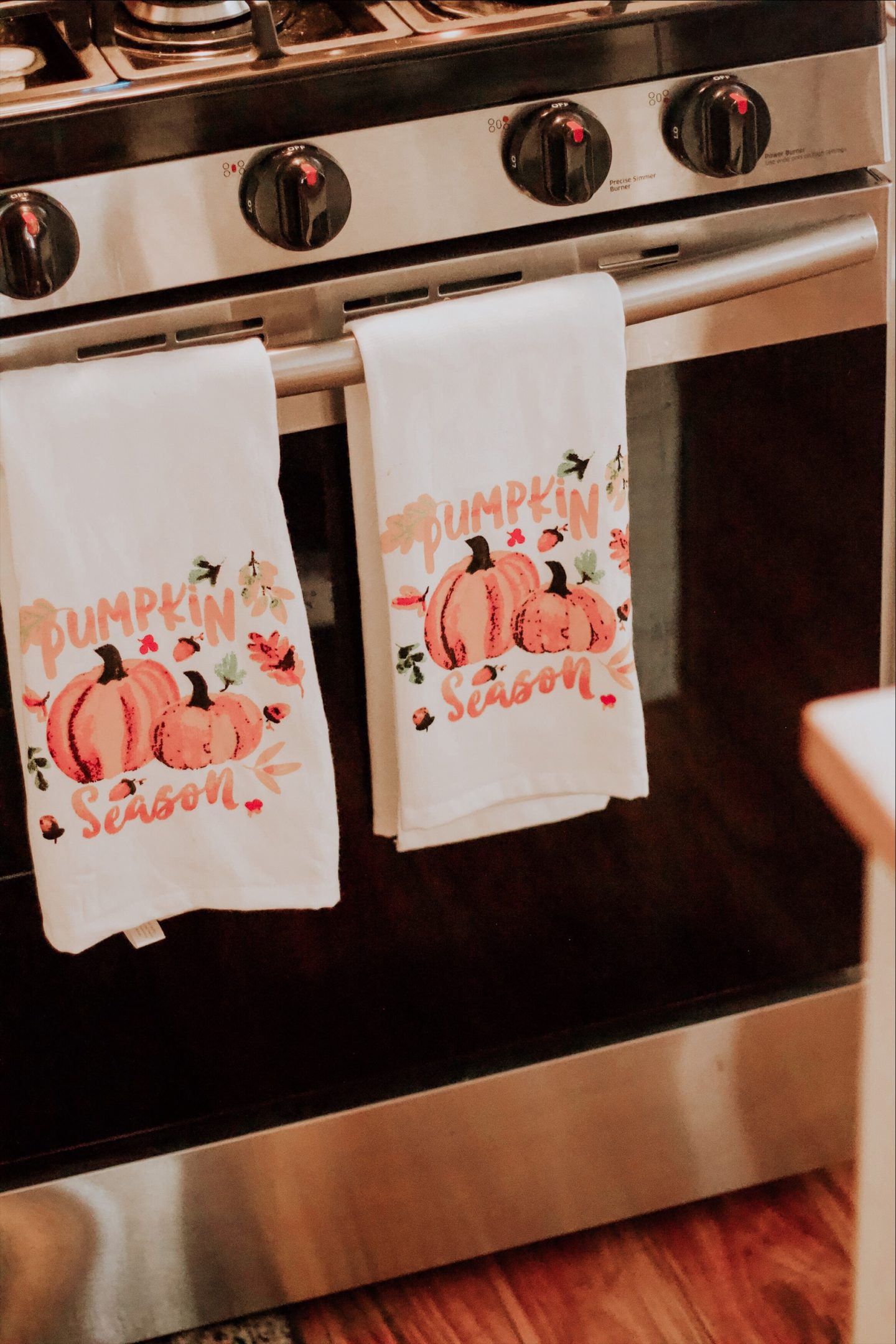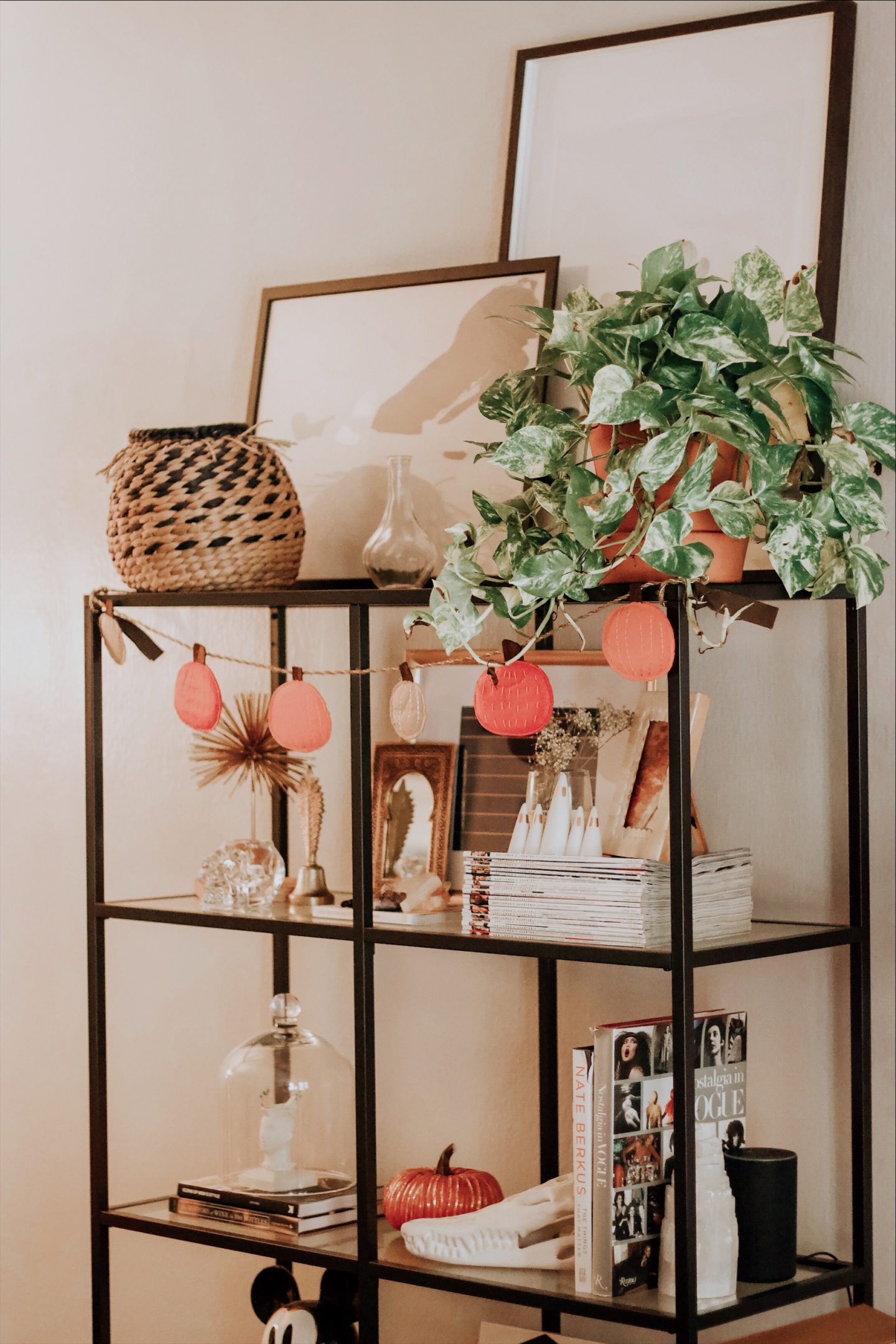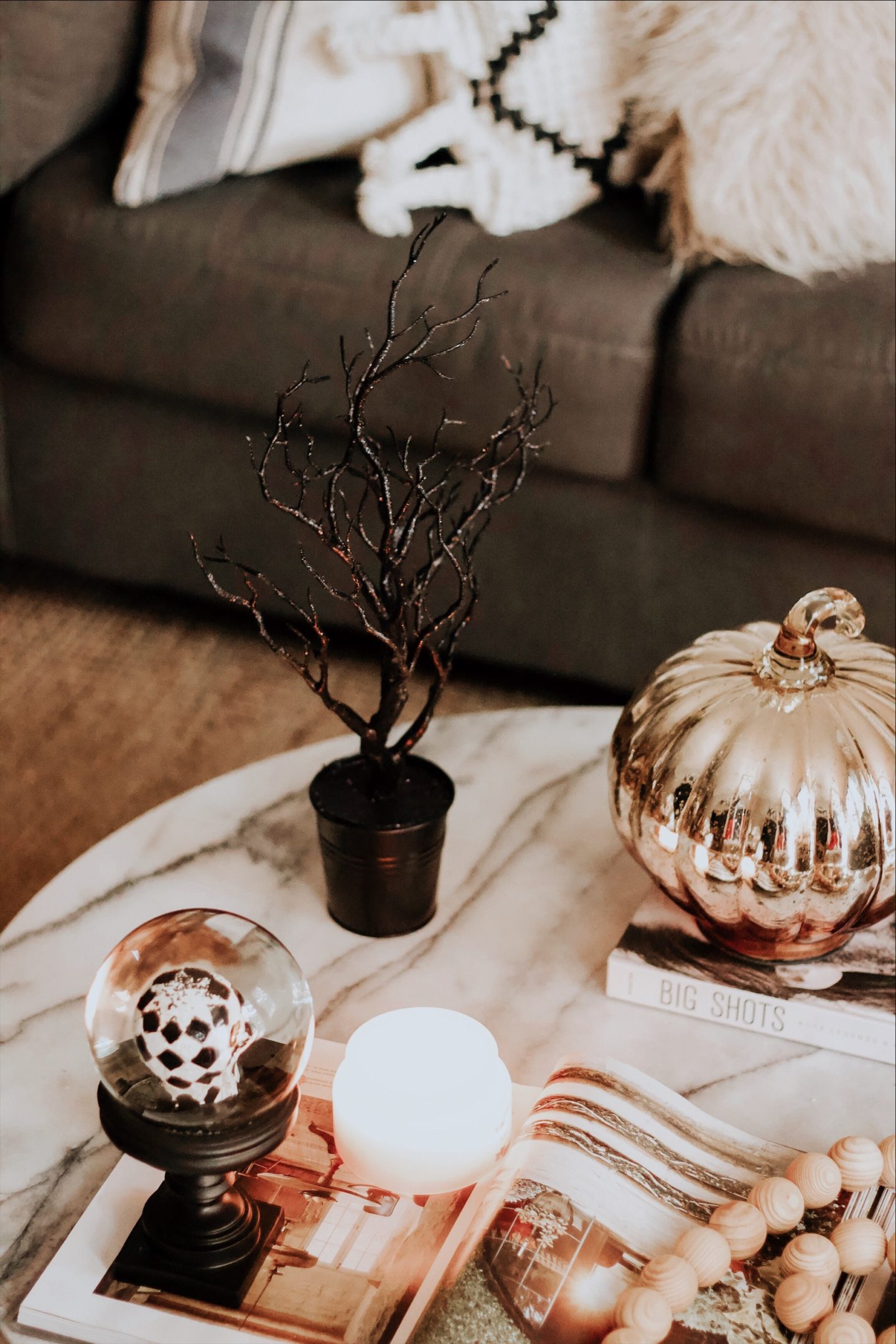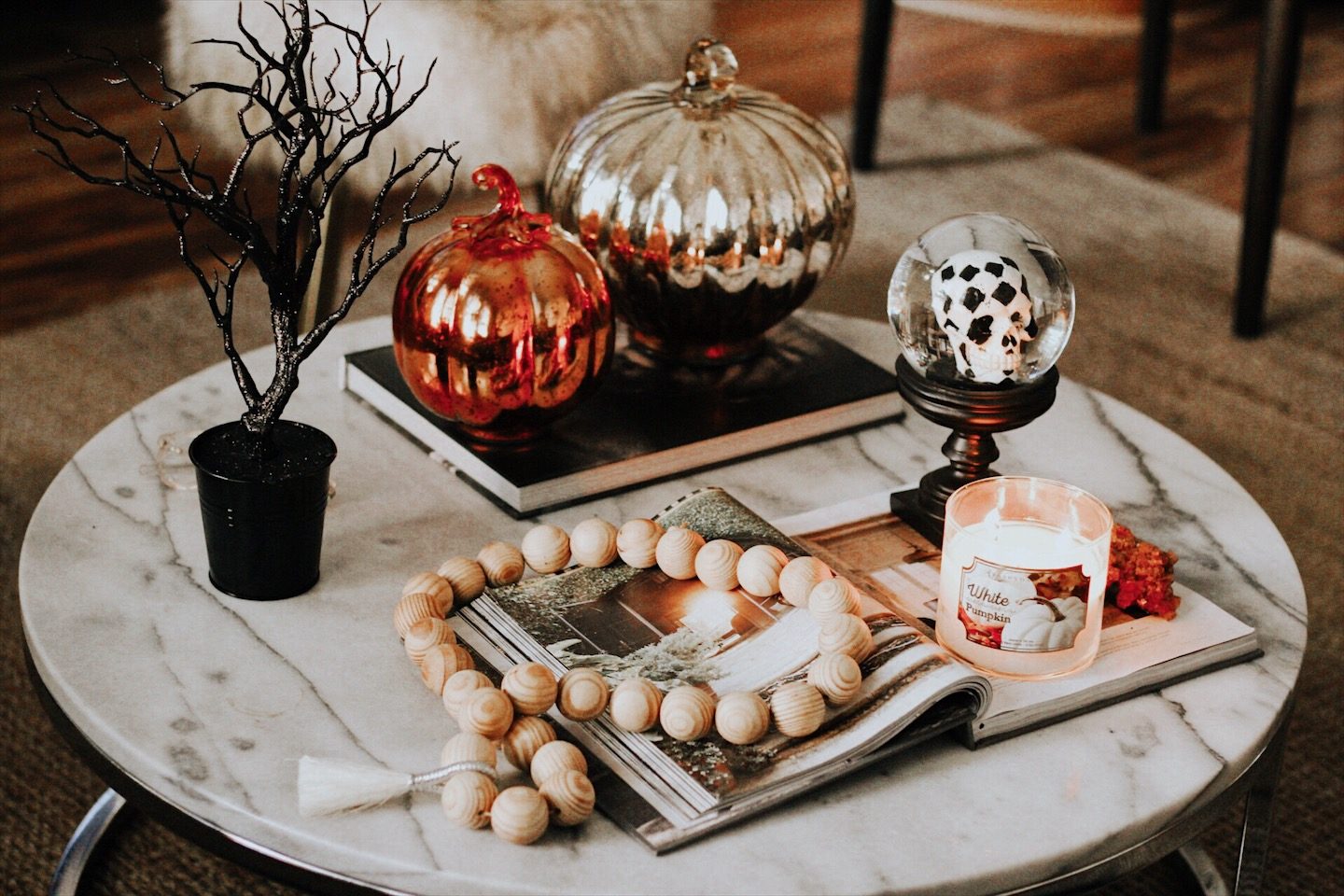 We found this cute little black tree at HomeGoods. It goes perfectly with the black and white skull globe. It's not too childish but adds the right amount of fun to the space.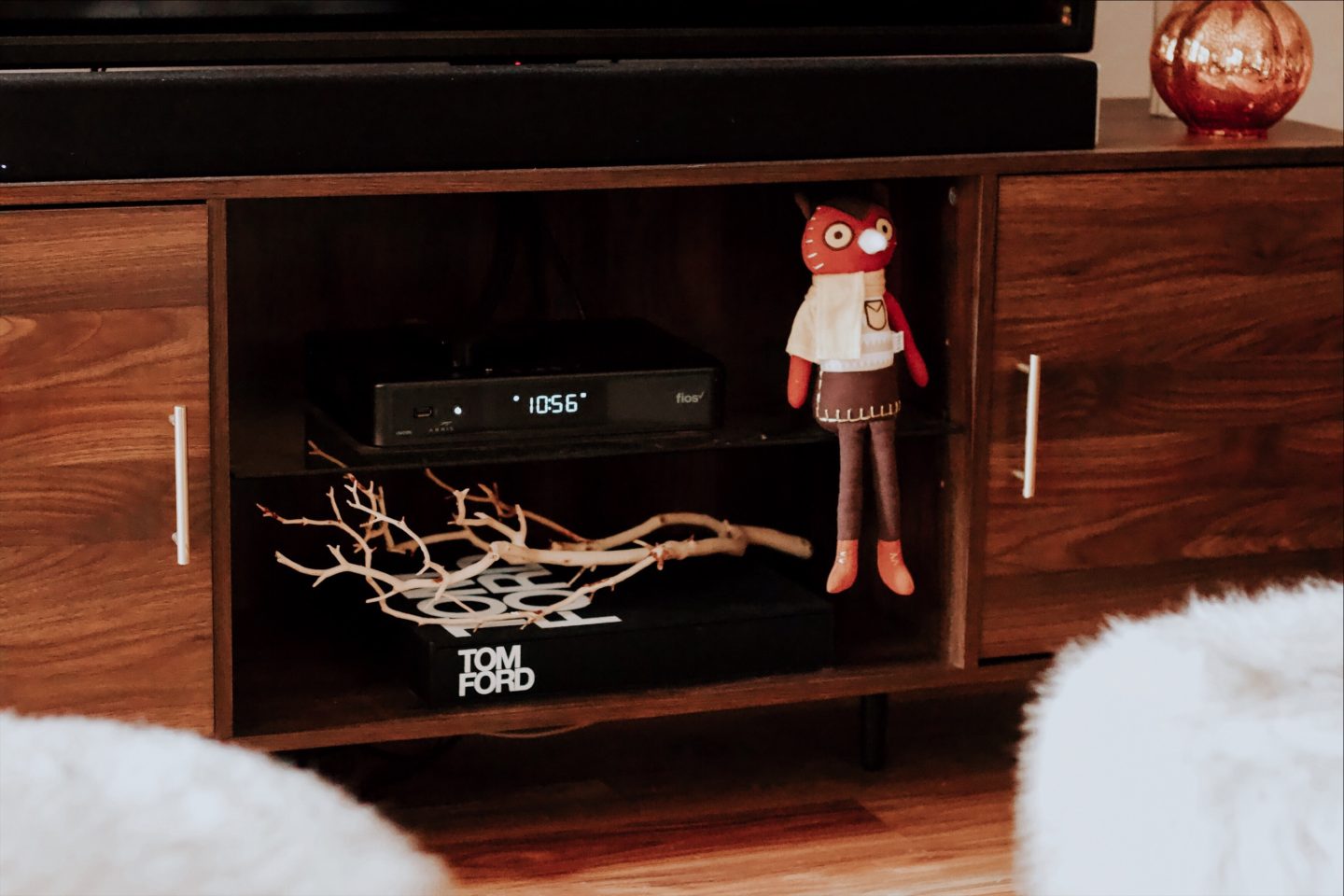 The tablescape is the main area that we focused on for the glass pumpkins. We found this runner at HomeGoods. It's almost like a straw material — so fitting for all the pumpkins. We actually incorporated our current table decor pieces into the fall design. The candle holders and greenery add a nice, dark touch.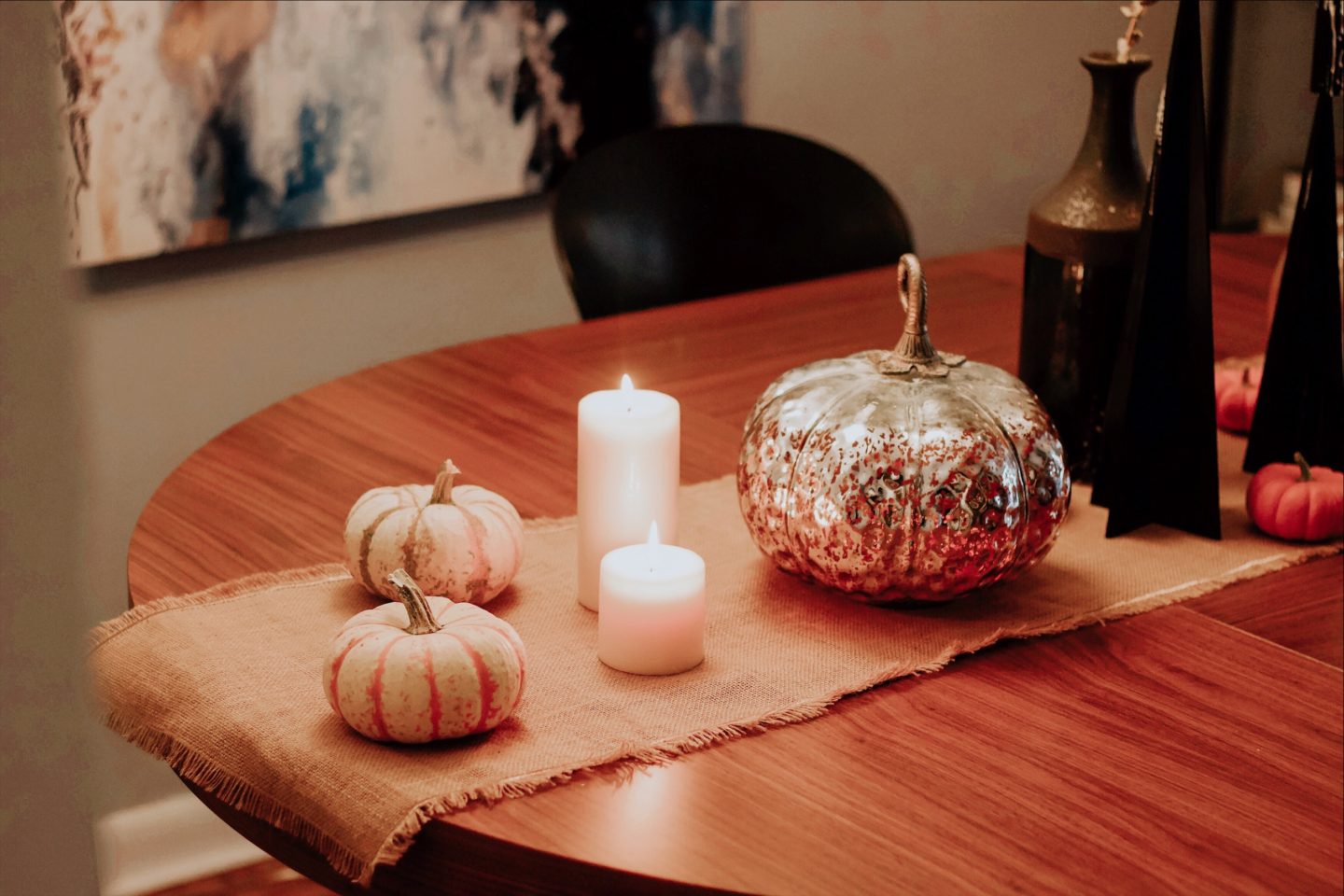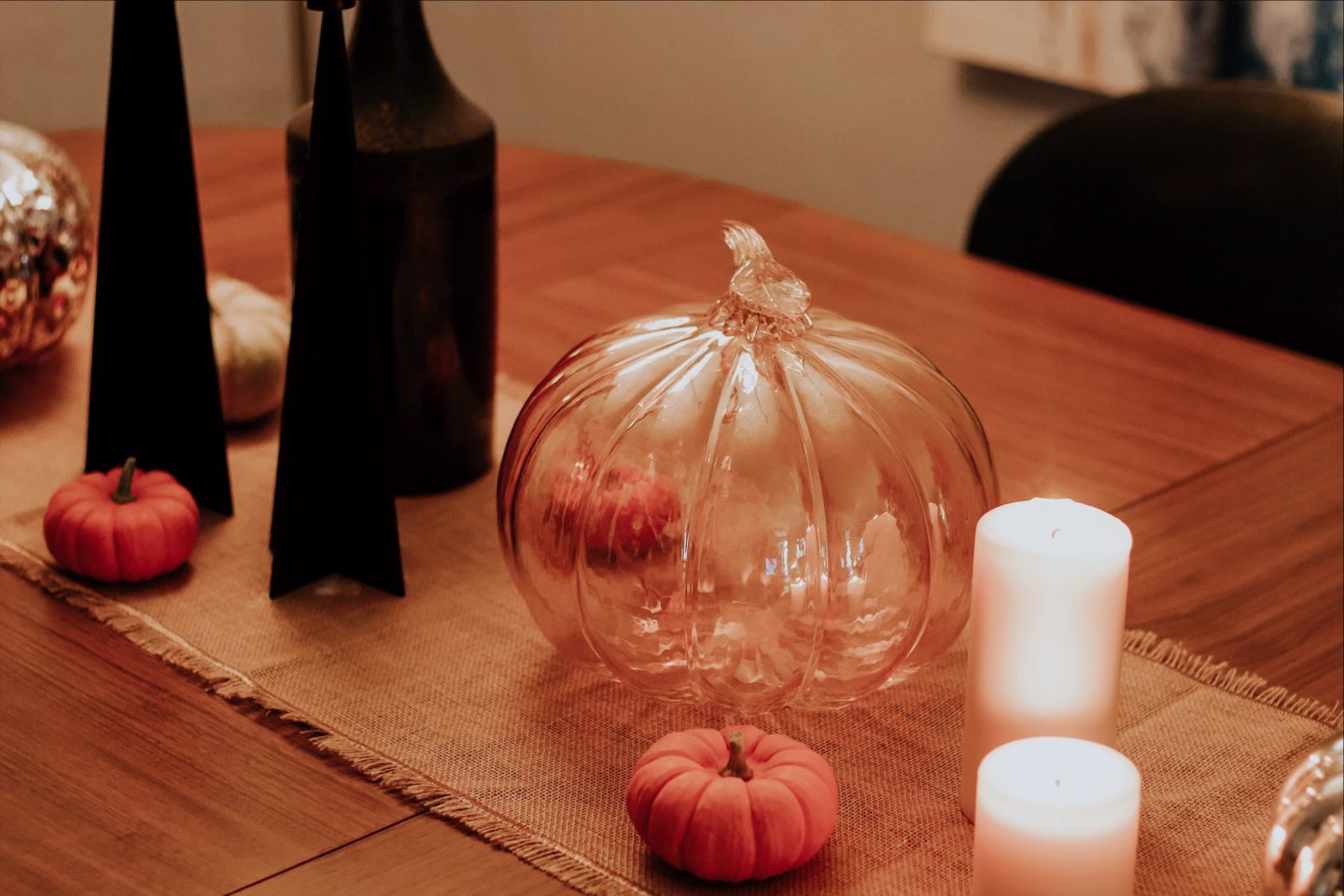 We picked up a ton of small pumpkins to spread out on the table. They add a nice contrast with the glass and metal pumpkins. We love lighting the candles at night for dinner. It creates such a cozy ambiance.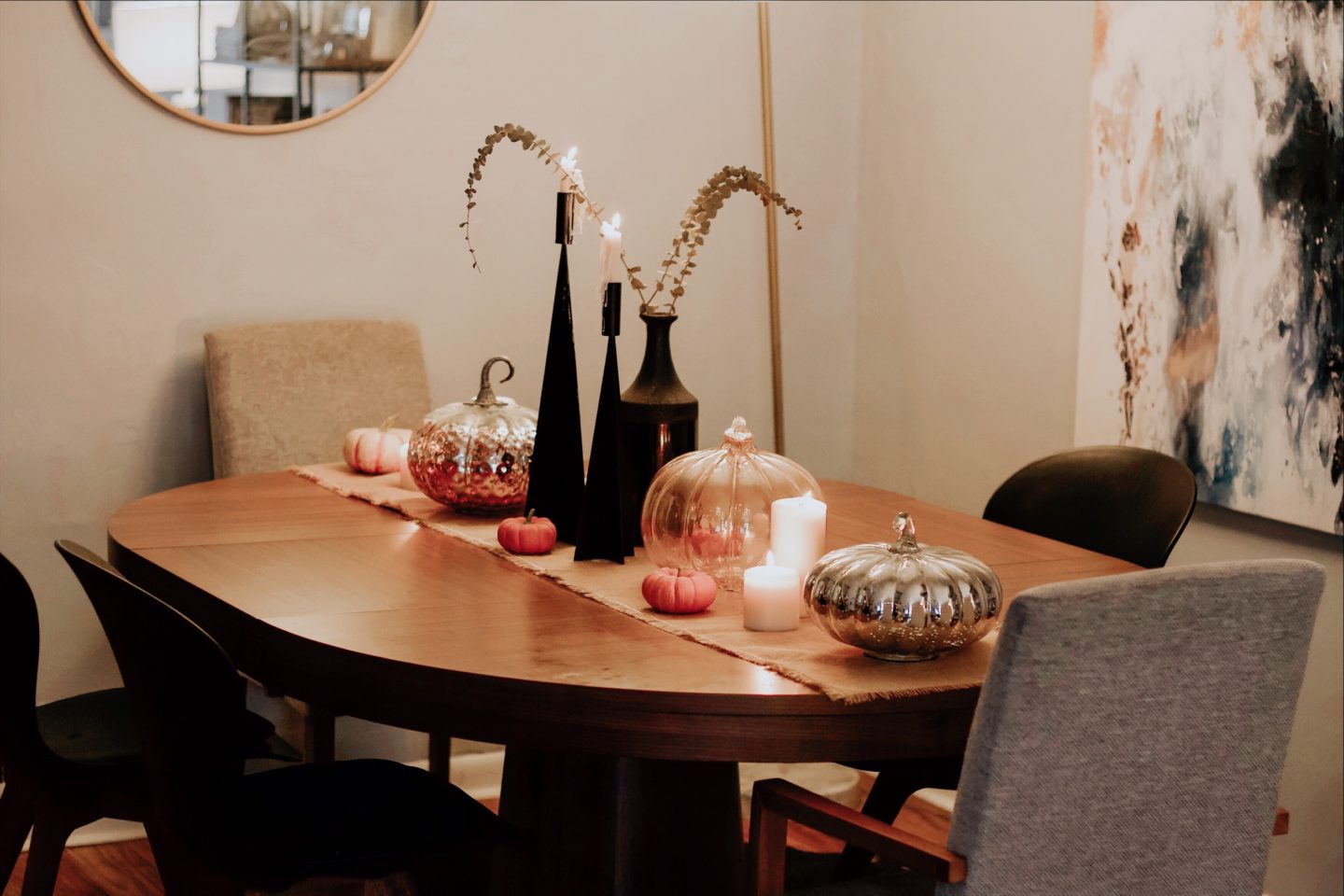 So, what do you guys think? We want to know! Leave a comment below. Let us know what theme you are going with this year! Until next time…