We have a serious love for denim. From jeans to jackets, to everything in between — we love it all. One thing we especially love doing is doubling up on the denim. For some reason, it seems like most people are scared to wear that much in one look. We get it. It might be out of your comfort zone. The biggest question we get asked is knowing which denim washes to pair with each other. That's a really good question!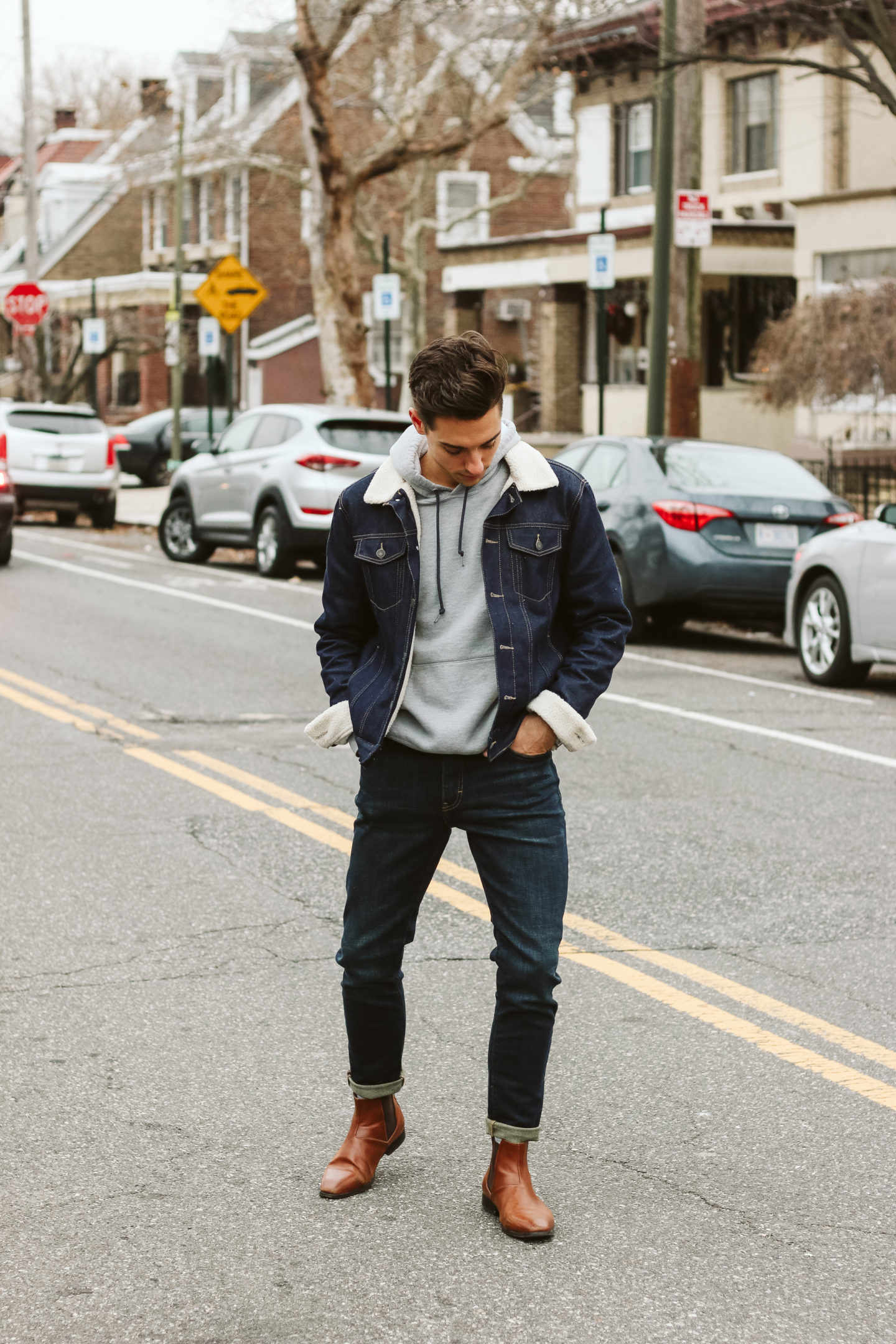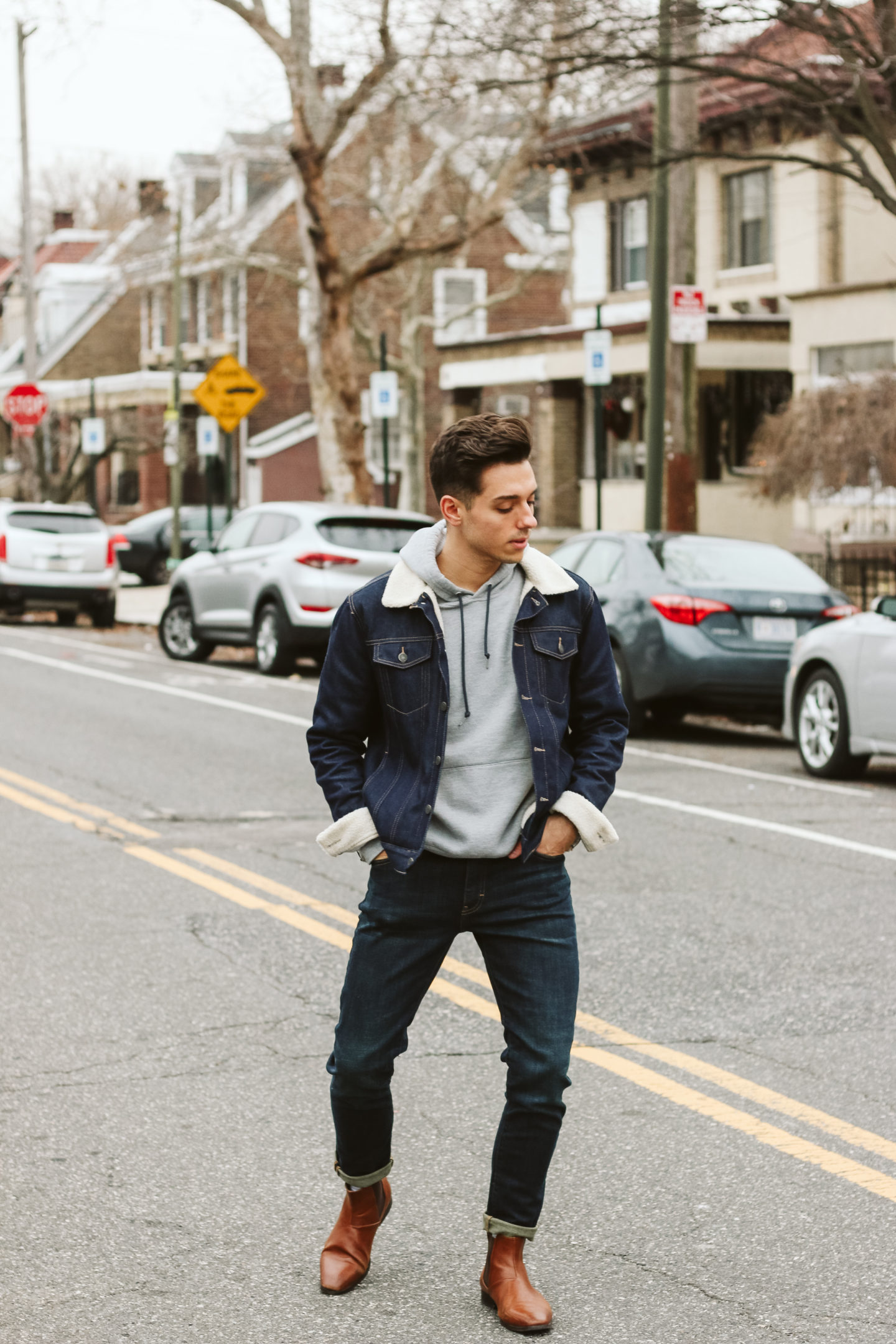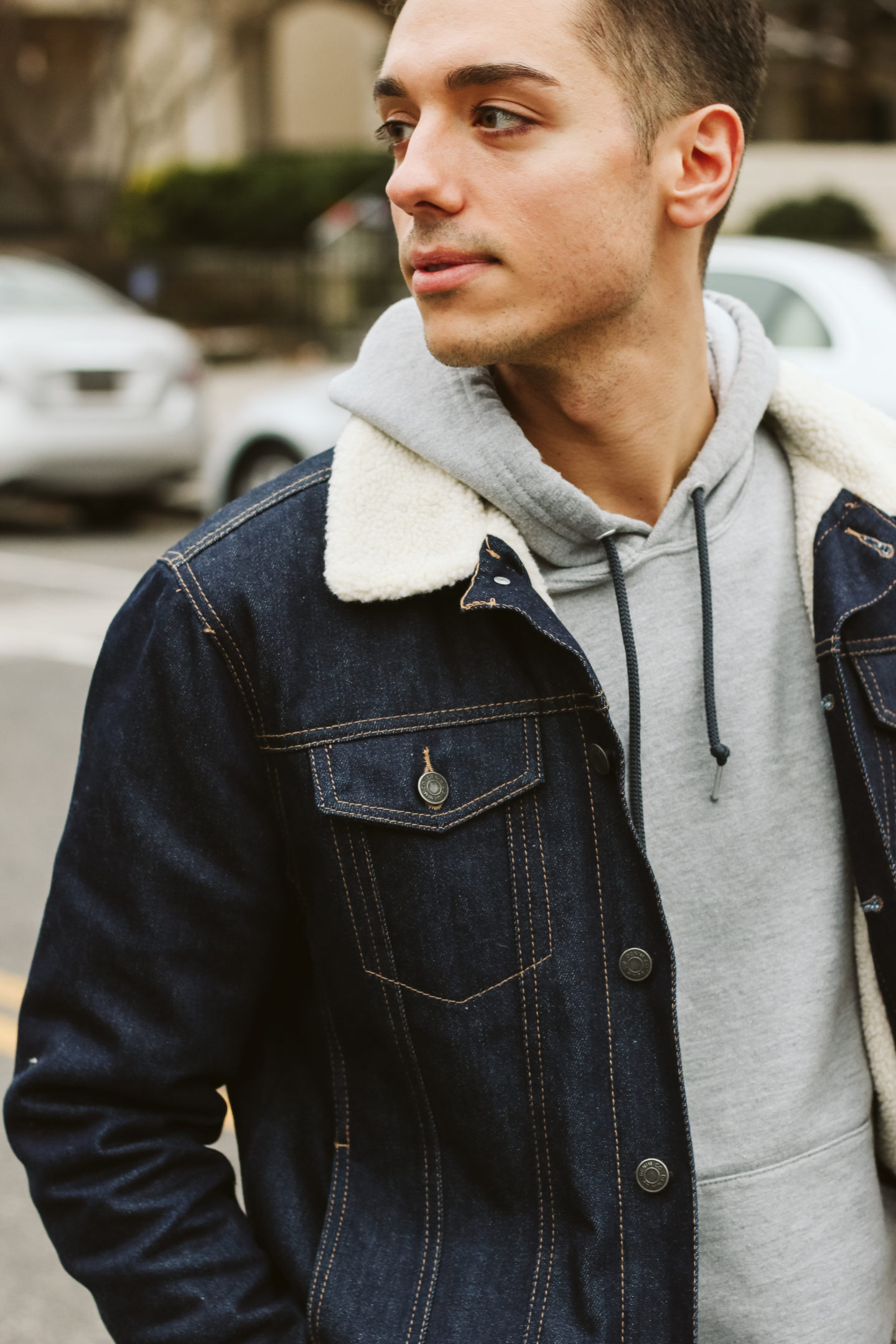 For starters, the easiest route to go is pairing like with like. That means going with a full dark double denim look or keeping things super light. Or somewhere in between. We do this all the time. That's what we're showing you in this post. Mike's wearing dark denim on the bottom and a dark sherpa denim jacket on top. This is such a clean look. We honestly wear some version of this pretty often. The best part about denim is its versatility. You can dress it up or dress it down. Mike went with a hoodie to keep things on the casual side. Adding the Chelsea boots does dress it up a bit. But you can totally go a step further. We love throwing on a sharp button-down or sweater underneath. The options are endless!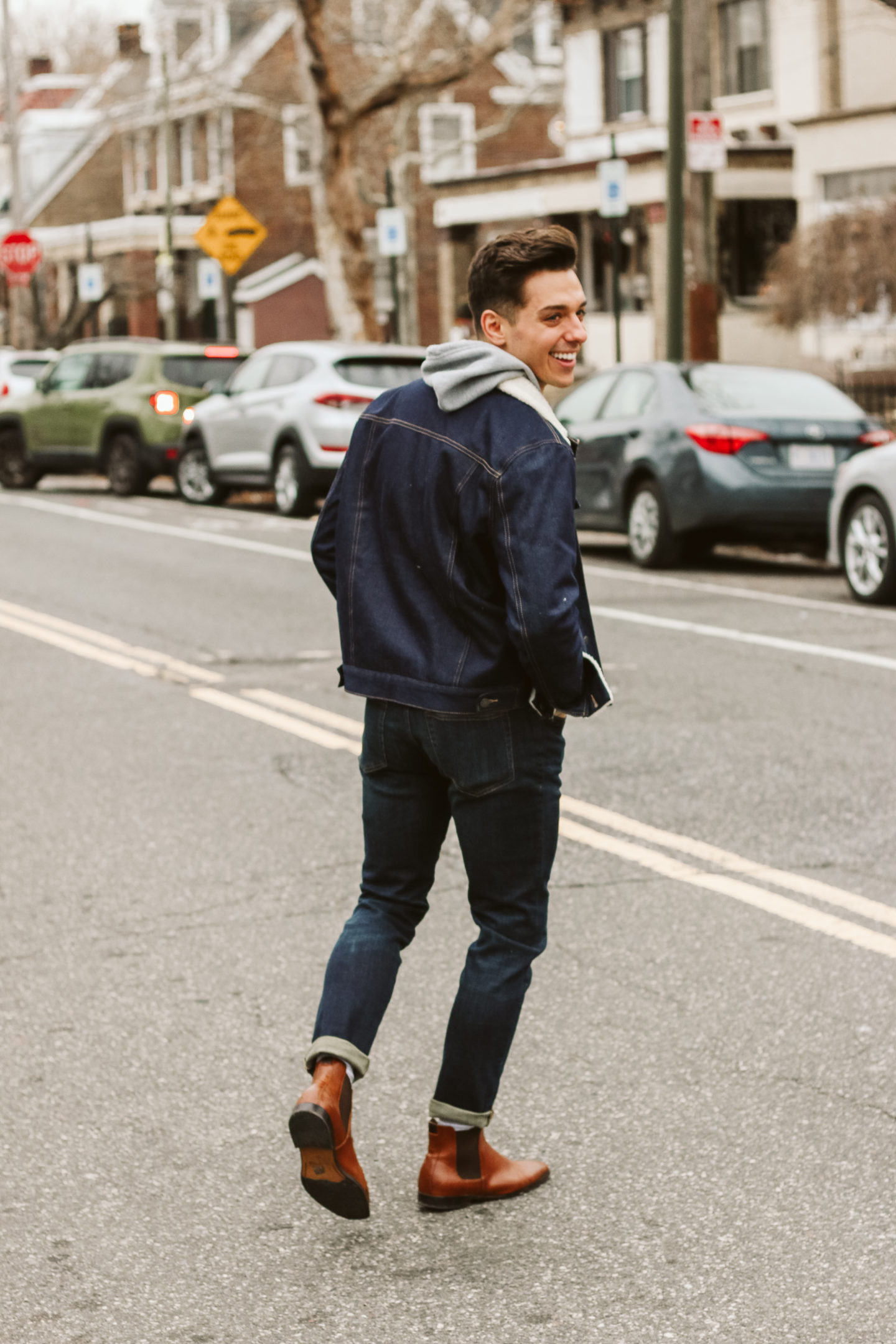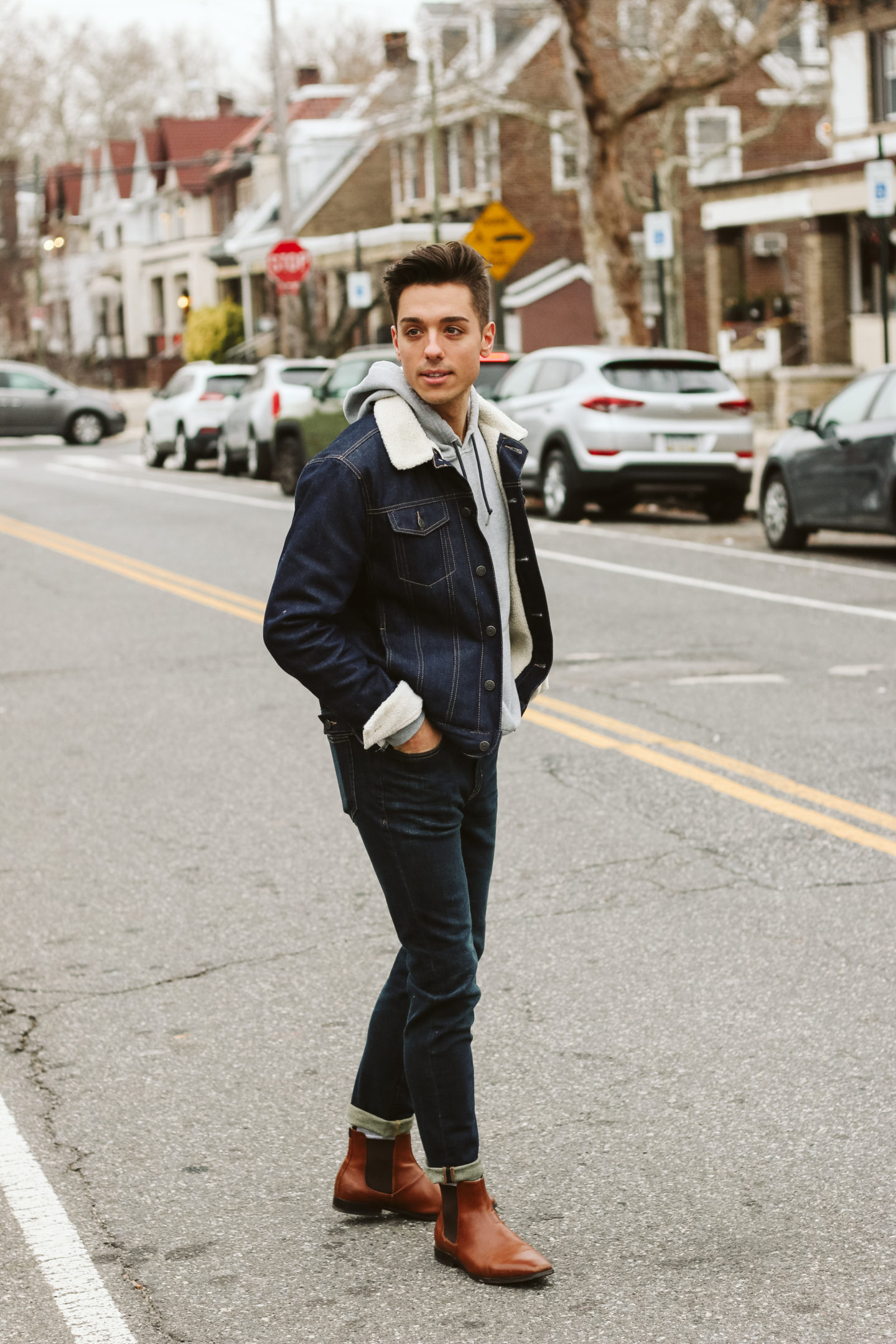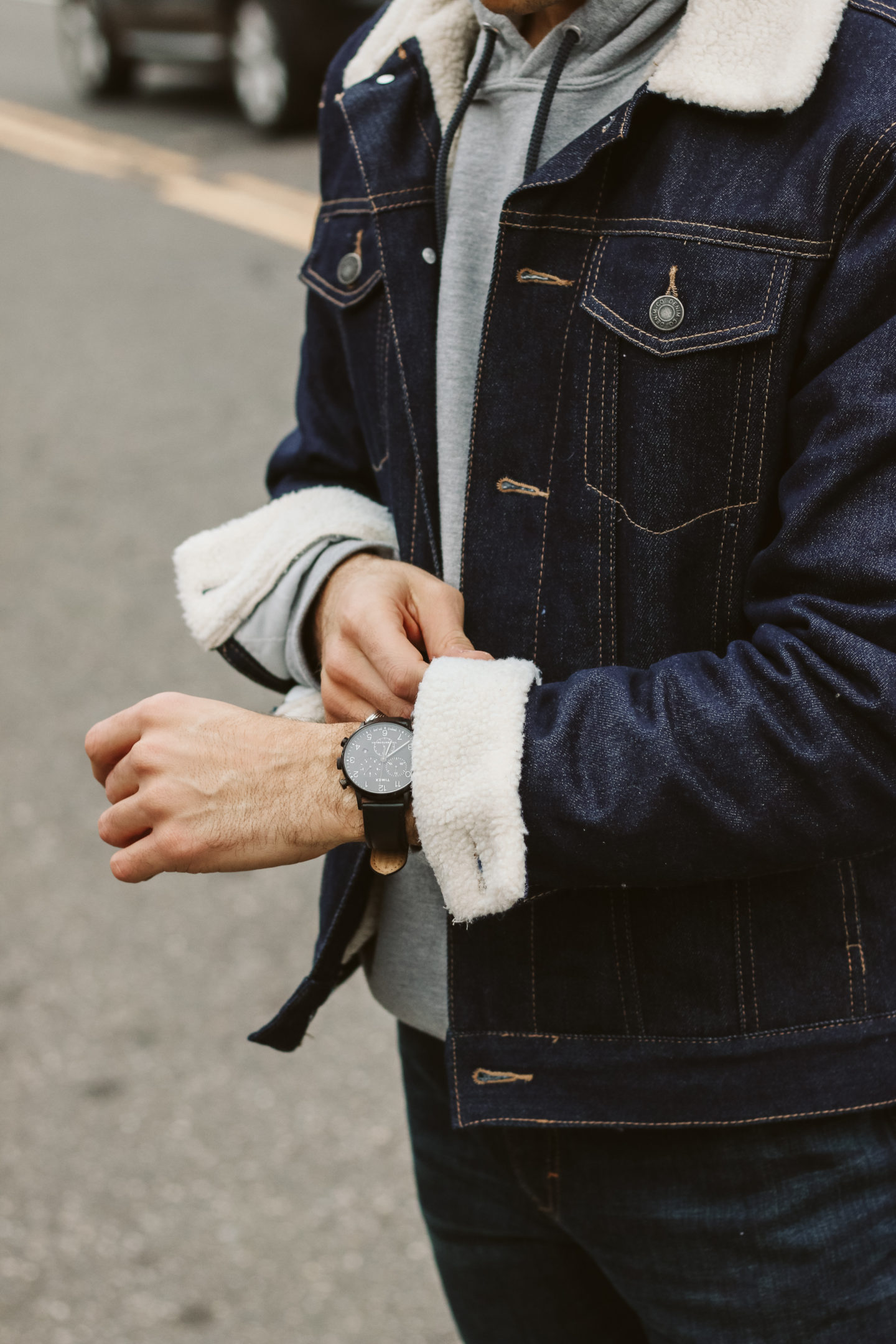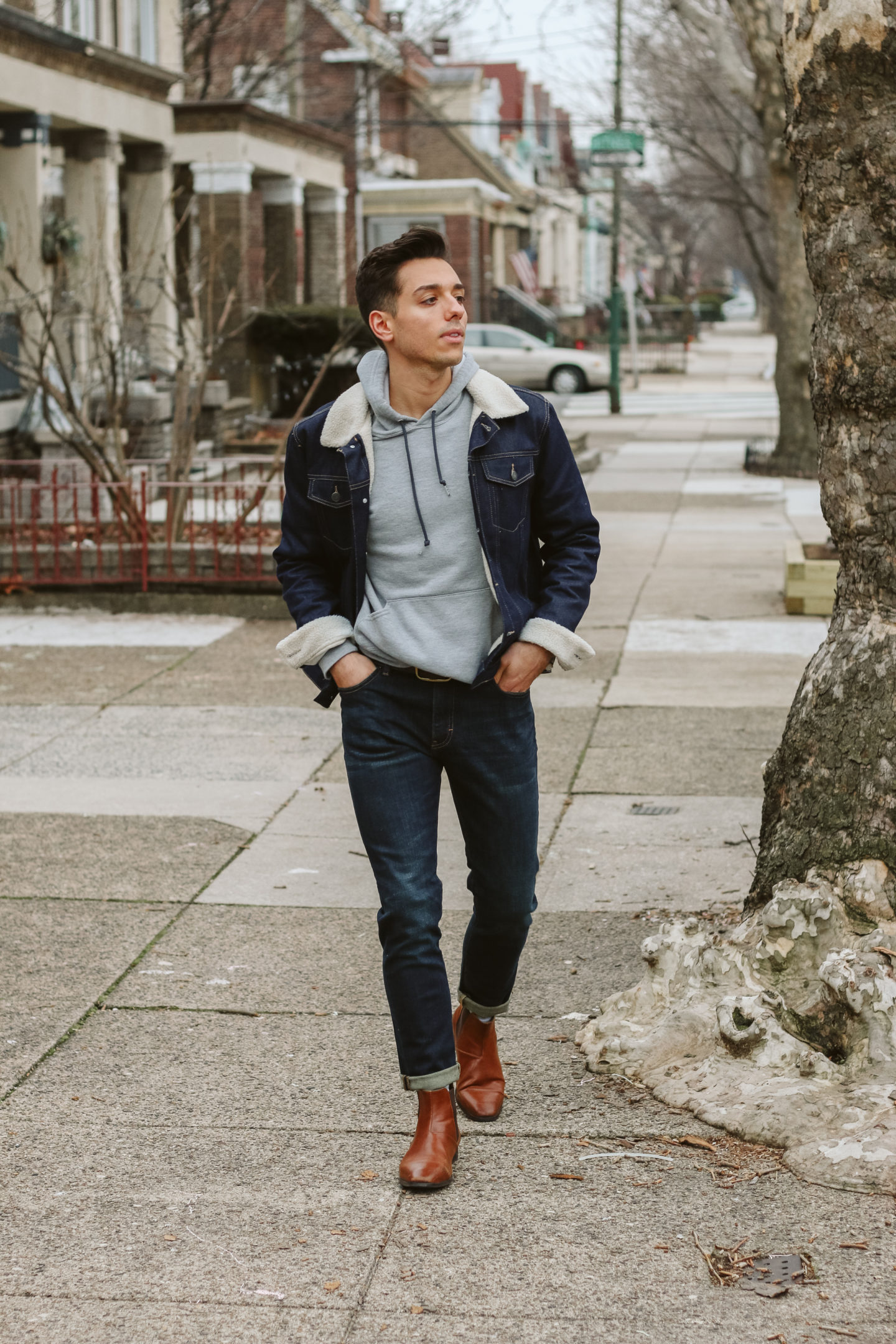 We also love mixing and matching. Now, that doesn't mean you have to pair one extreme with another. But we do love some contrast. It adds so much dimension. We like pairing a medium wash jean with a light jacket. Or vice versa. It's a really simple way to go out of your comfort zone but also keeps things clean and casual. We promise the contrast is good.
Even though double denim has been around for a while, it seems like it is super on trend right now. By the looks of it, this trend isn't going anywhere soon. What do you think?? Are you a fan of double denim? Let us know in the comments below! Until next time…