Well, we are officially obsessed with Nashville. Hopefully, you guys followed along on Instagram! This was our first time visiting this city. To be honest, we didn't know what to expect. We had heard so many good things about the city but it's different when you actually experience something for yourself. Also, we aren't big country music fans. Let's rephrase that — we aren't country music fans at all. But we can get down with live music so we knew that was going to be big in Nashville.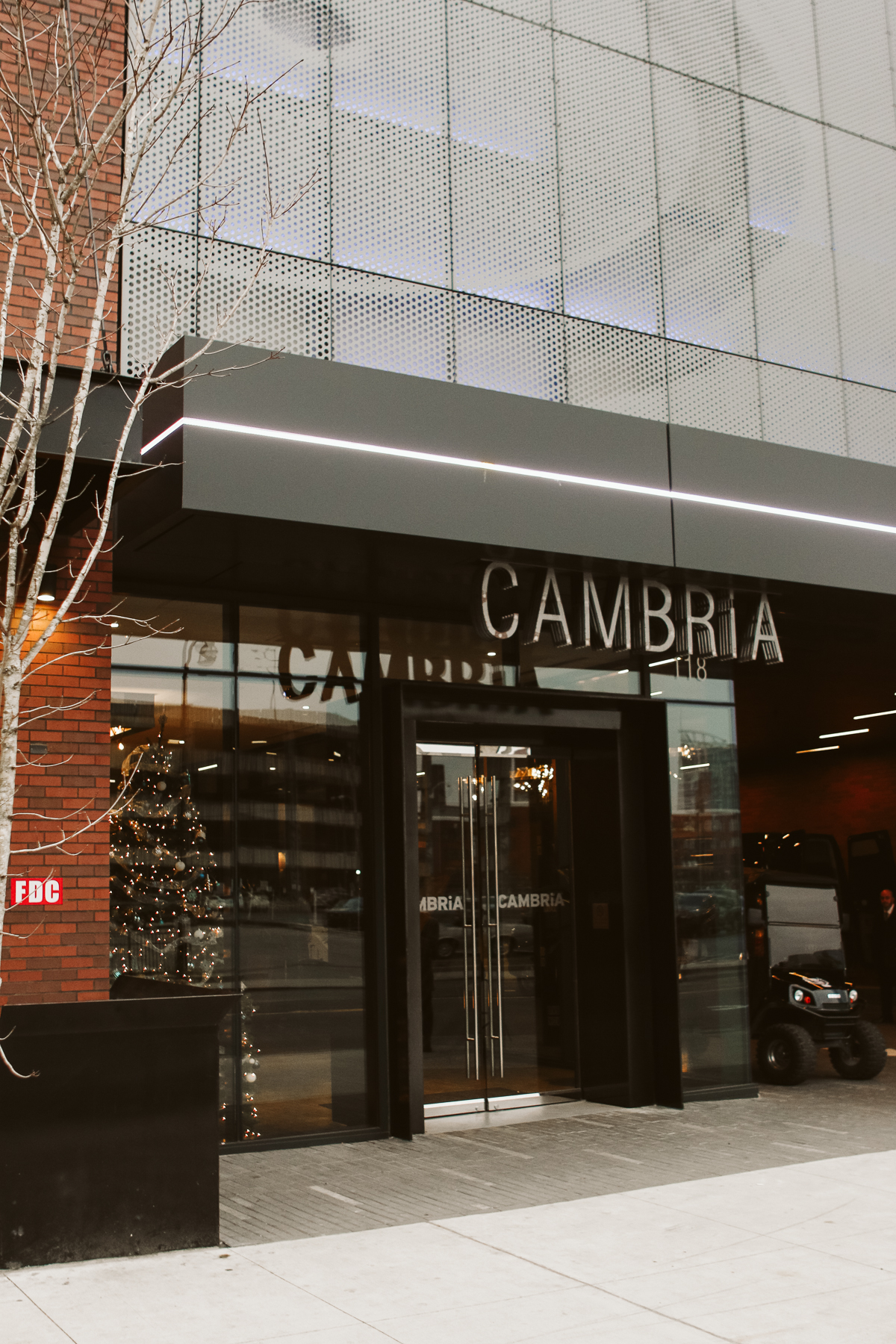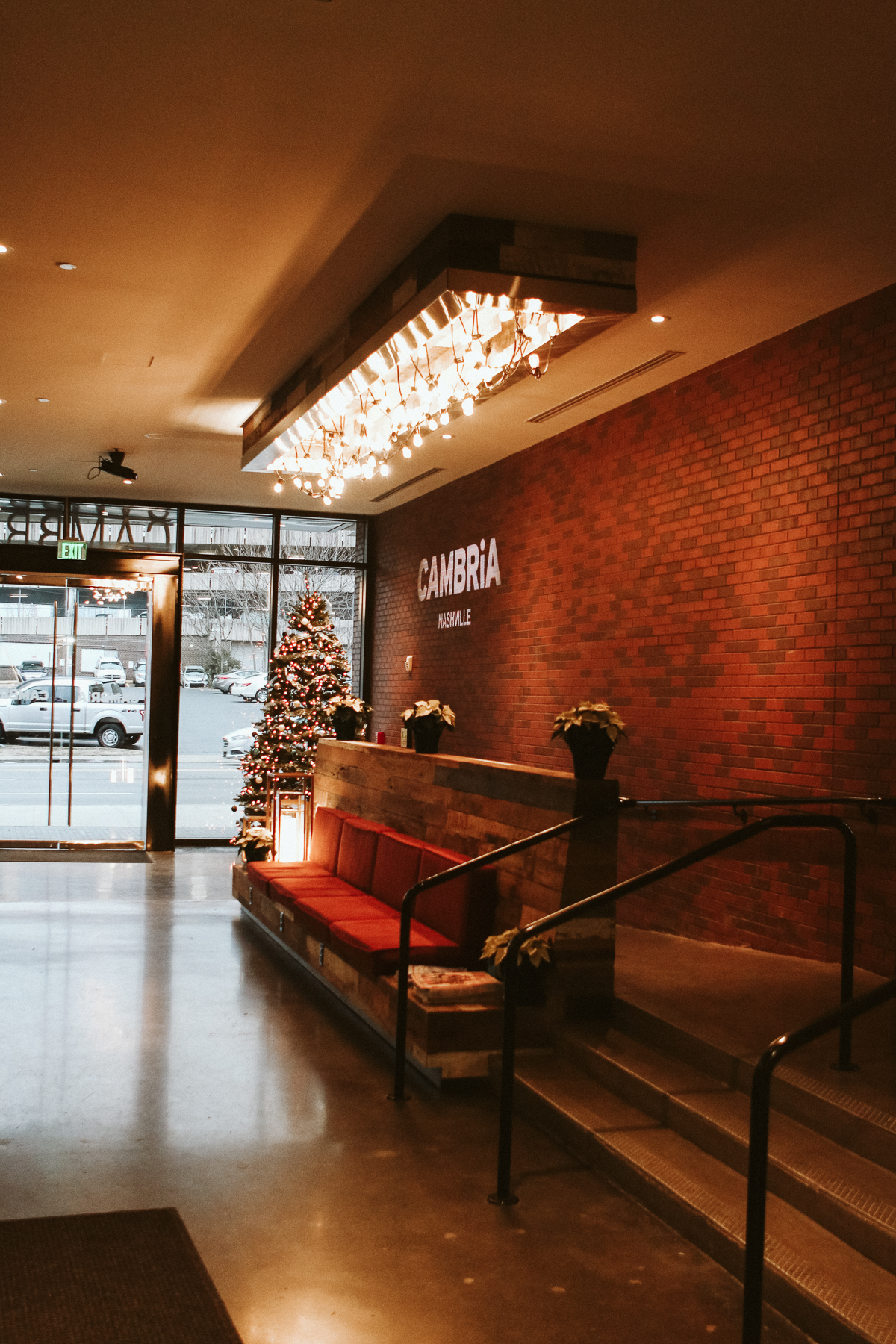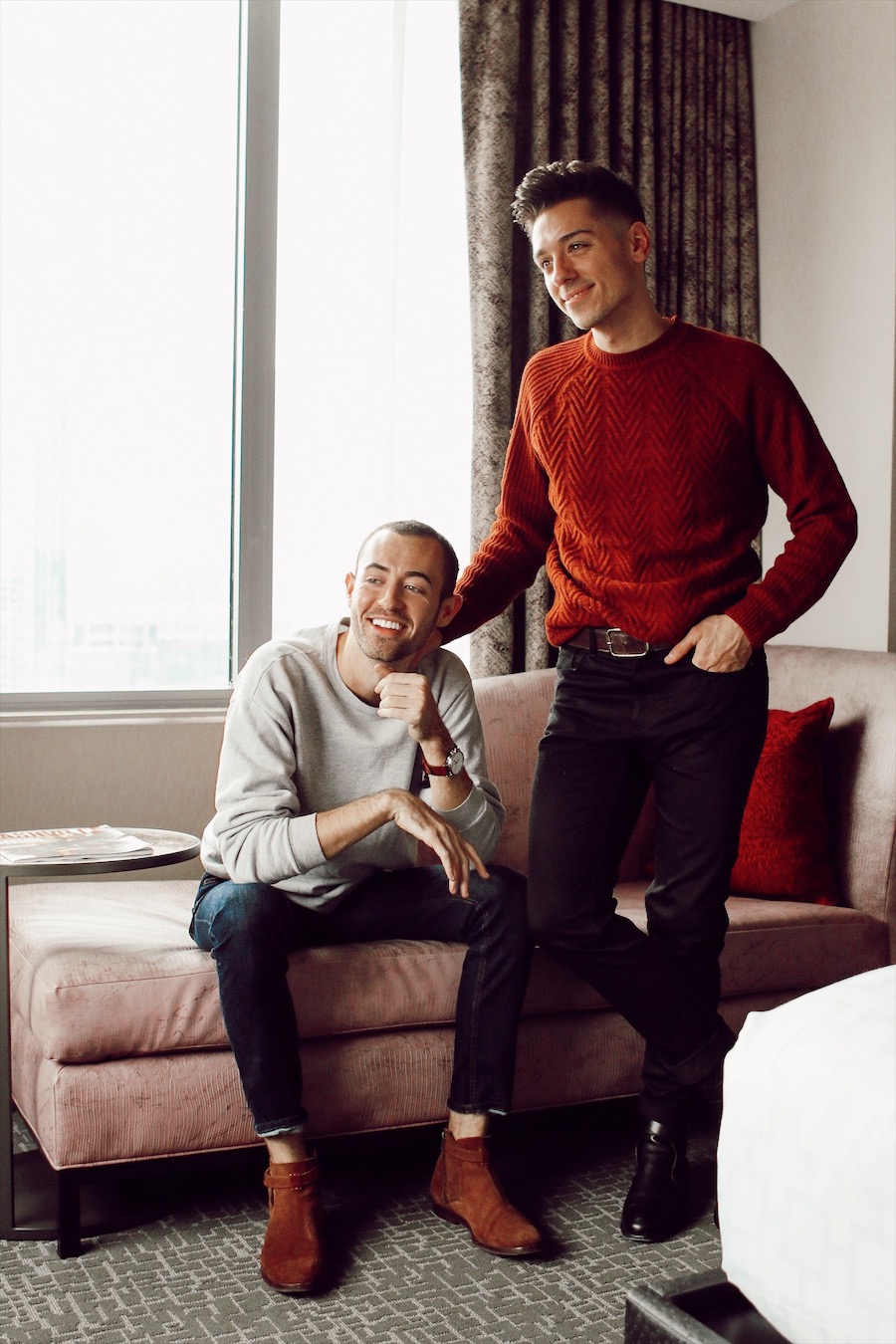 WHERE WE STAYED
For this trip, we were lucky enough to partner with Cambria Hotels for a really fun campaign called the Cambria Blogger Shuffle. We mentioned this briefly on Insta but wanted to explain it better in this post. We actually swapped cities with a Nashville blogger, Colleen Gallagher of The Second Muse. We also created itineraries for each other so we could really experience each city like a true local. It's always so intimidating when you visit a new city without any guidance. Nobody wants to rely on Google or Yelp. YIKES. That's why we were so excited about this trip!
Cambria believes you should #TravelLikeaBoss, even if you aren't the boss. To be honest, everyone is a boss in our eyes. If you're in command of your life, you're a boss! But this idea doesn't mean you have to fly first class or stay in a luxury hotel. It just means taking charge of your travel plans and your experience. Honestly, staying at the Cambria Hotel Nashville Downtown helped us do exactly that. The hotel is located in the SoBro neighborhood — South of Broadway. We were close to almost everything we wanted to do! This was perfect since we love walking. We couldn't have asked for a better location.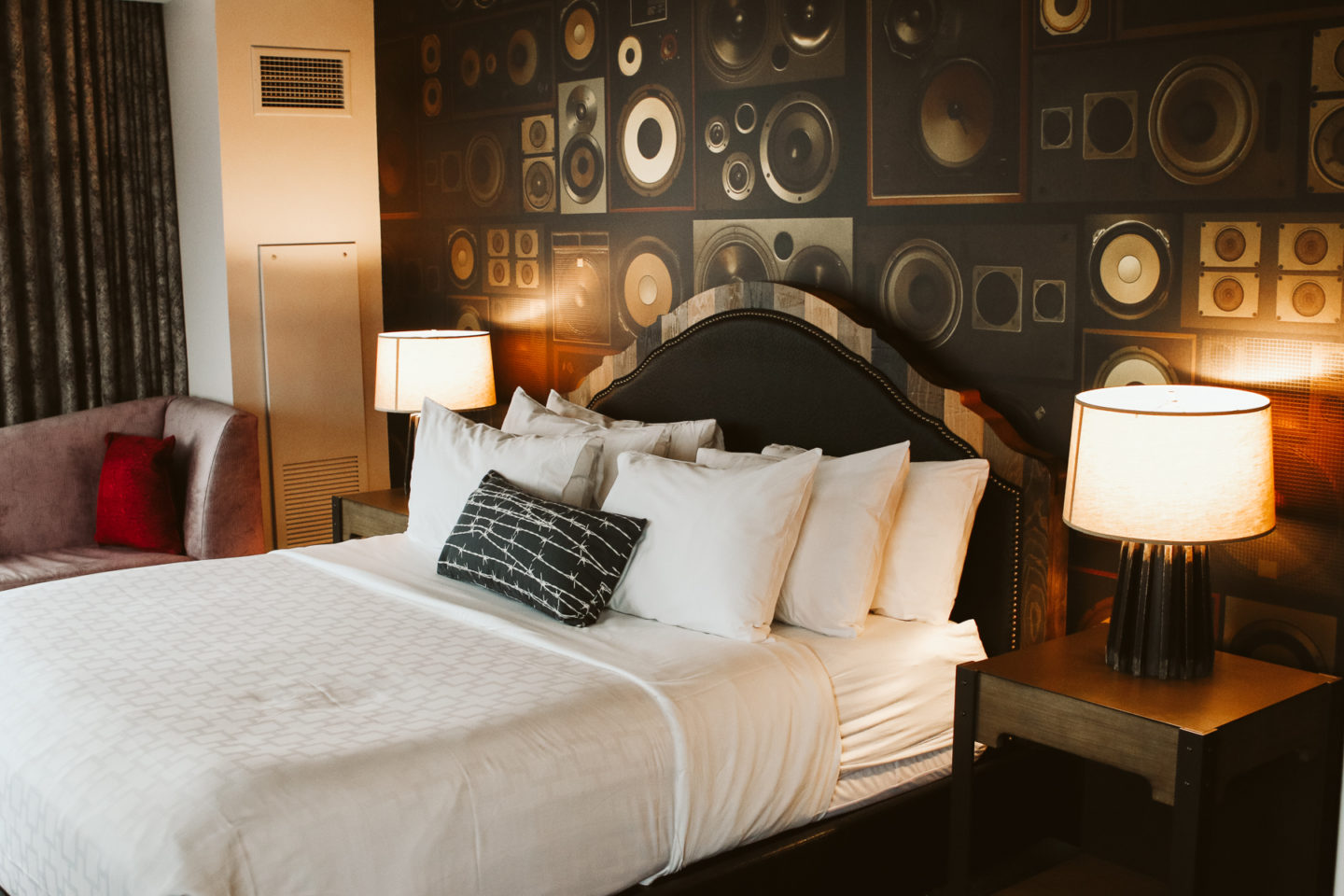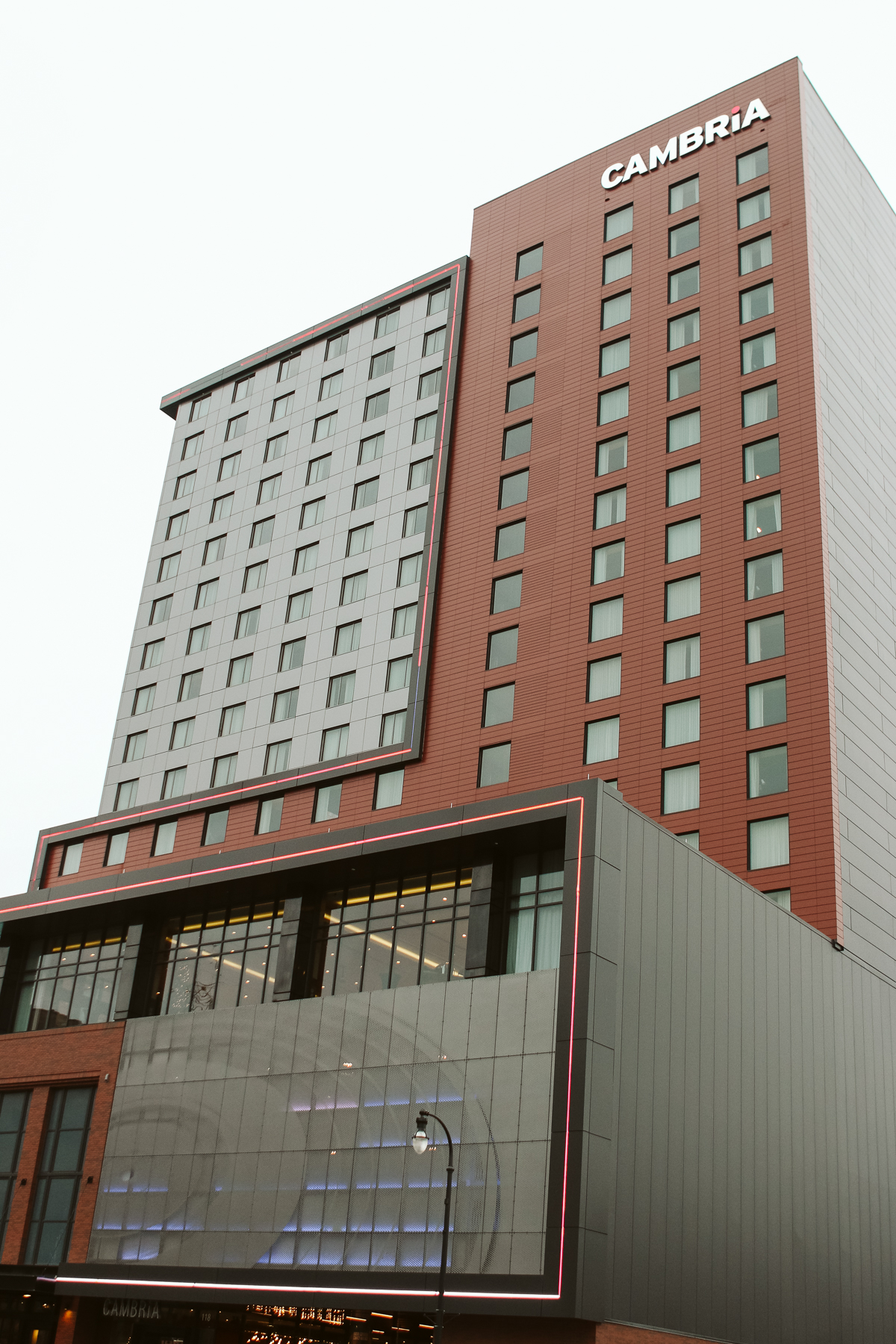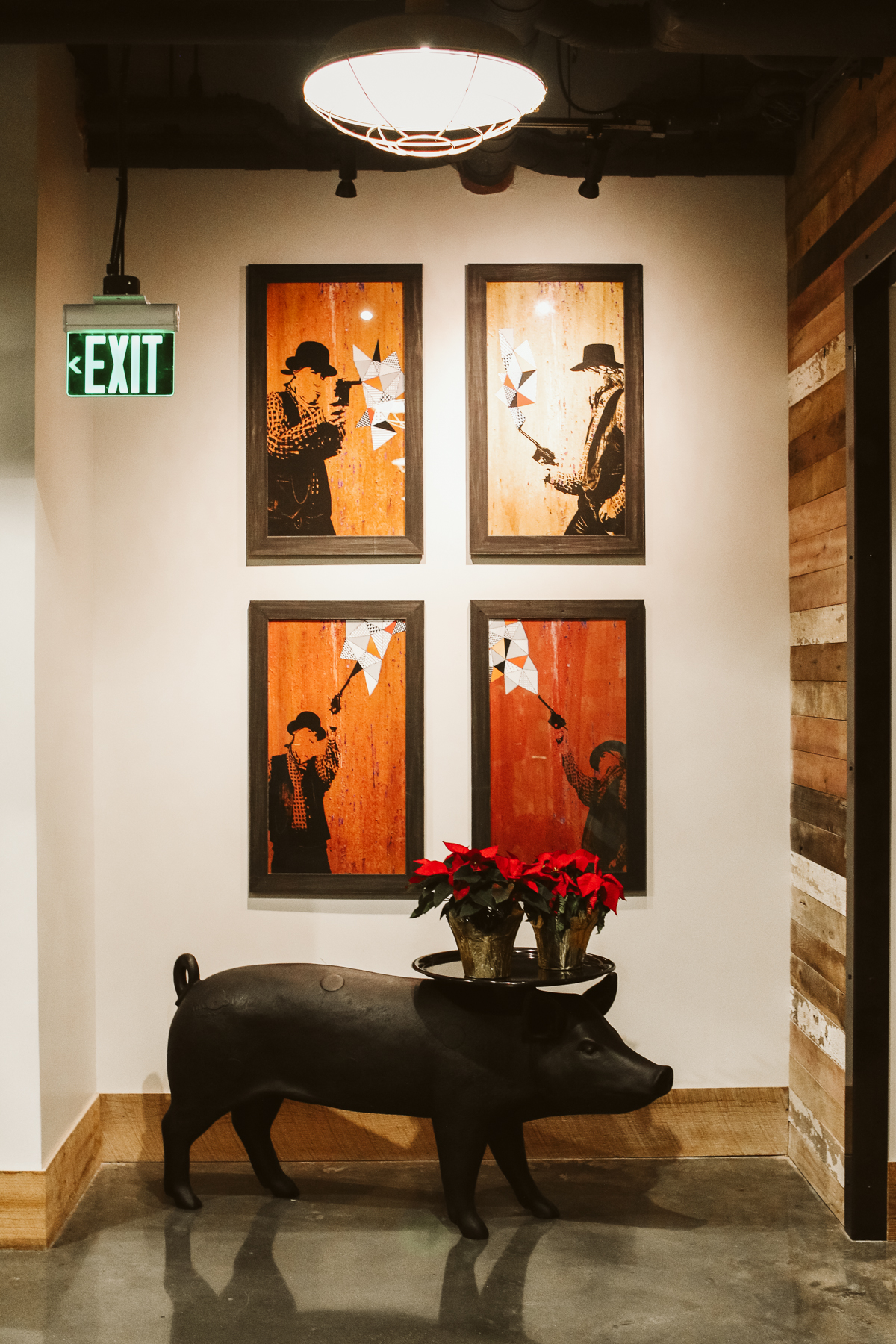 The hotel room itself was amazing. It was upscale without being uptight. You know that feeling when you stay at a super nice hotel but feel like you can't touch anything? That was definitely not the case here. We immediately felt comfortable from the moment we opened the door. We also felt connected to Nashville instantly upon our arrival at the Cambria Hotel Nashville Downtown, which is designed to bring the Nashville culture inside. Fun accents, like "Bacon," the pig table in the lobby, to the speaker collage wallpaper on the walls of the guest rooms, evoke the music and country-western theme throughout. We also had the best views! There were so many windows in the room. We could even see downtown Broadway lit up at night. Also, we might be super lame, but one of our favorite features was the smart mirror. LOL. But seriously, it had built-in Bluetooth speakers. We had music playing constantly. Now we want one for our bathroom!
DAY ONE
Before we can tell you about what we did the first day, we have to tell you about the luggage fiasco. Alex's suitcase never made it on the flight to Nashville. We found out when we landed. Luckily, they were able to get it on another flight later in the day. But he didn't get his suitcase until almost 8 PM. He really wanted to change before dinner so we were happy it all worked out!
After we checked into the hotel, the first thing on the agenda was food. Colleen had laid out a play-by-play for us on where to eat, drink, and explore. SO HELPFUL. We went to Saint Anejo for lunch. Guys, it was so good! We are suckers for Mexican food so this was perfect. The interior was so cute and the tacos were delicious.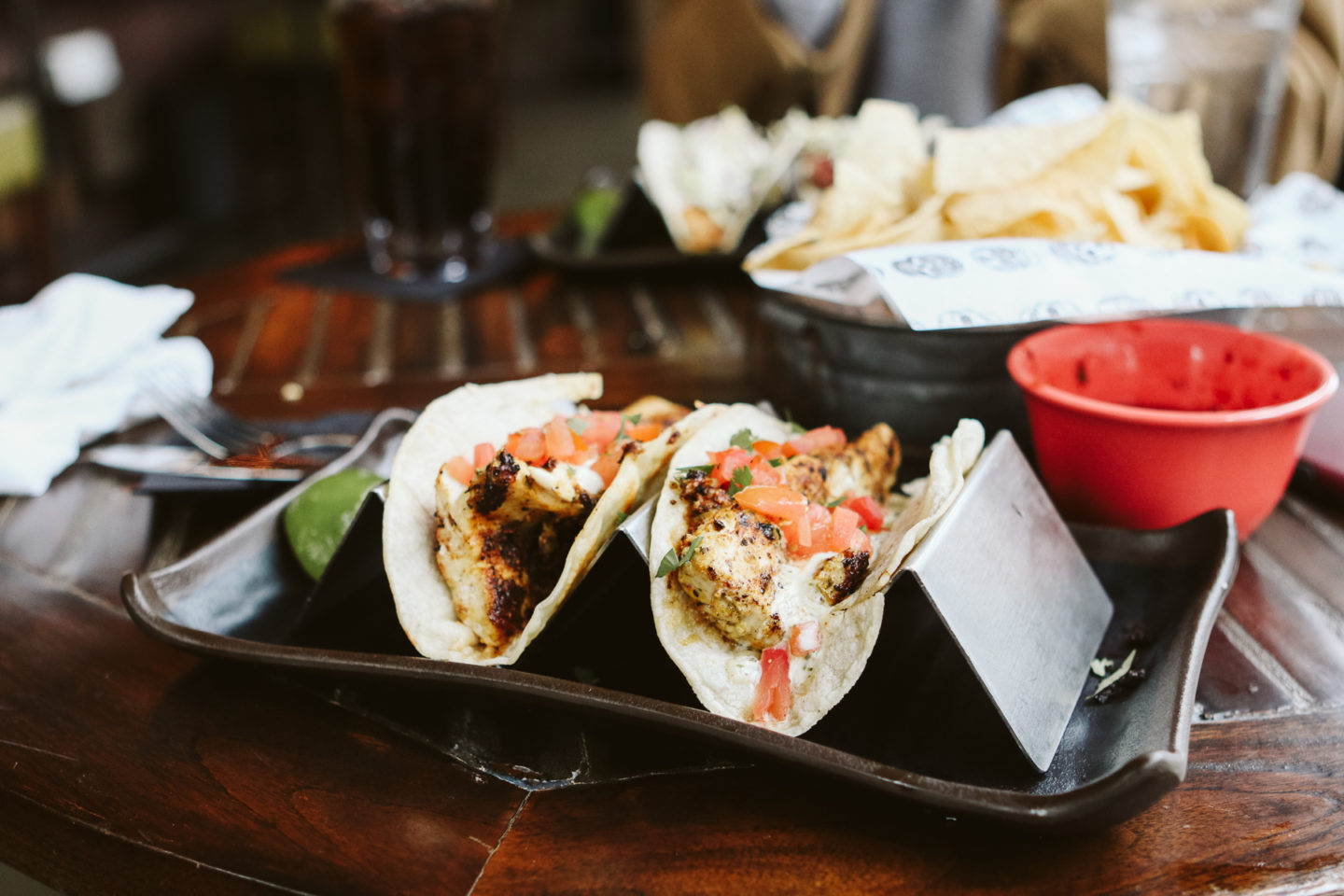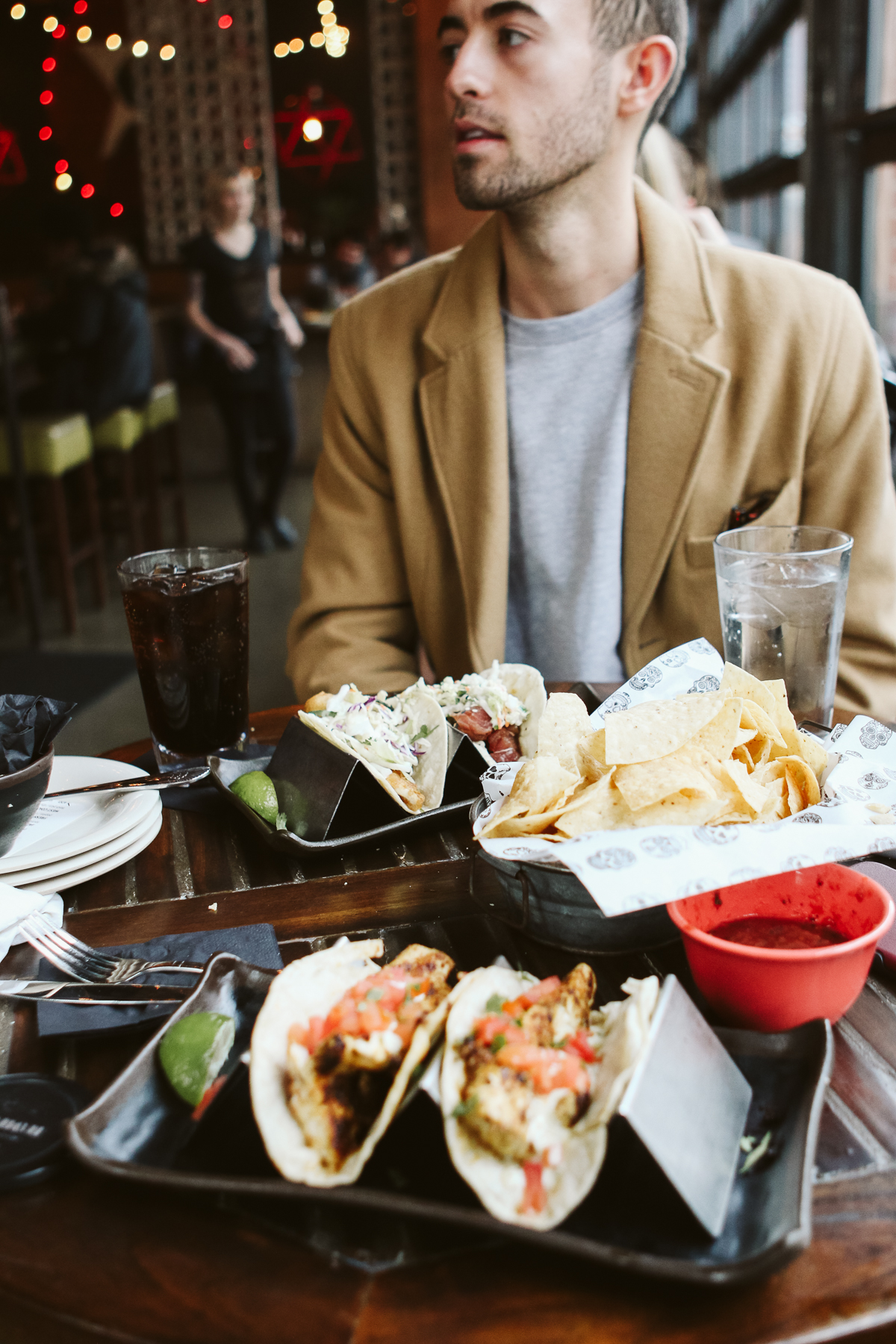 Once we finished up with lunch, we NEEDED coffee. Even though the flight was super short, we still had to wake up early. At this point in the day, we were dragging. We hit up Barista Parlor. Guys, this place was everything we needed. Colleen — great suggestion! It was an open concept space with some of the best coffee we've ever had. We hung out there for a while so we could work on some blog posts. It was a really cool environment. This is definitely a spot to hit up when you visit Nashville.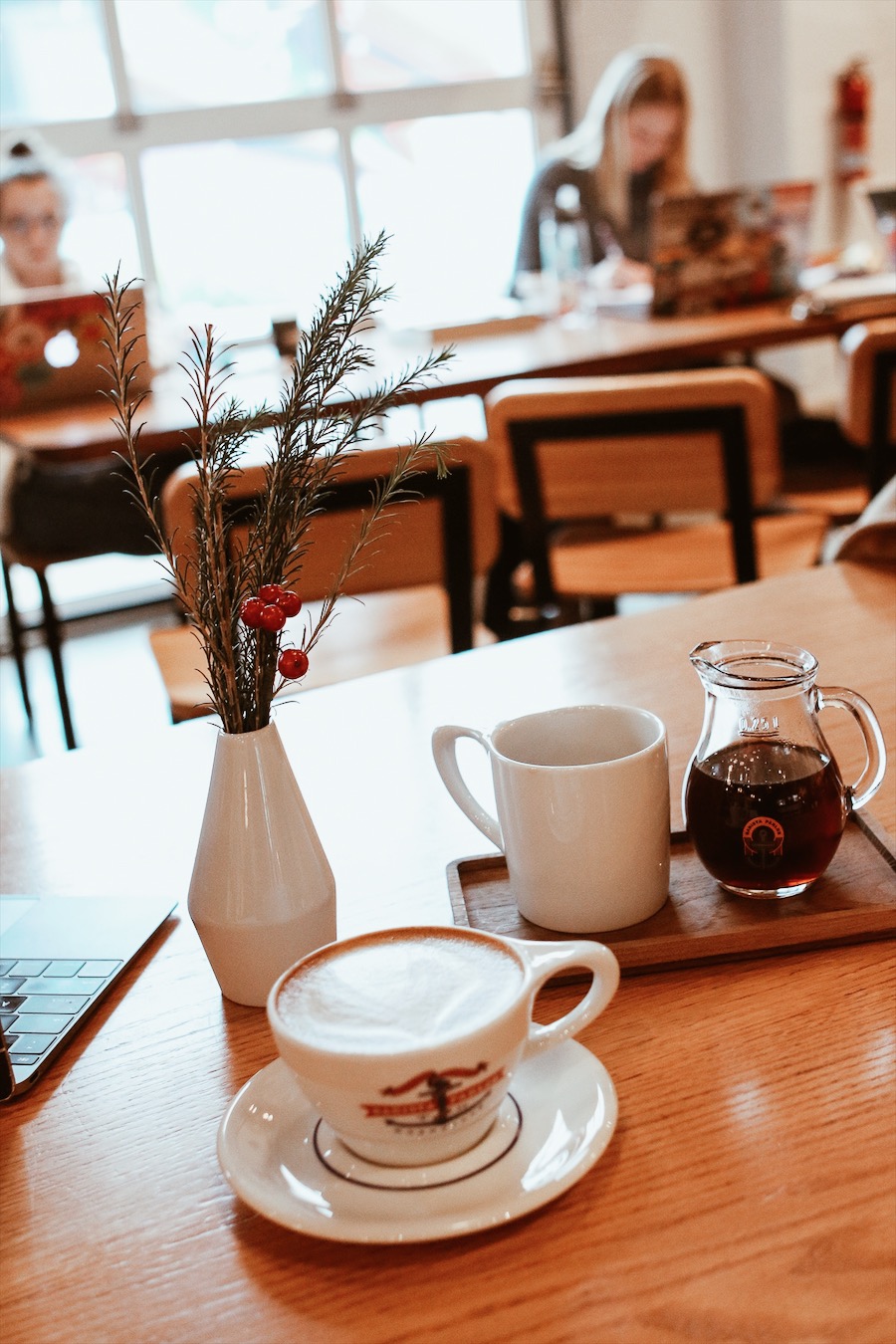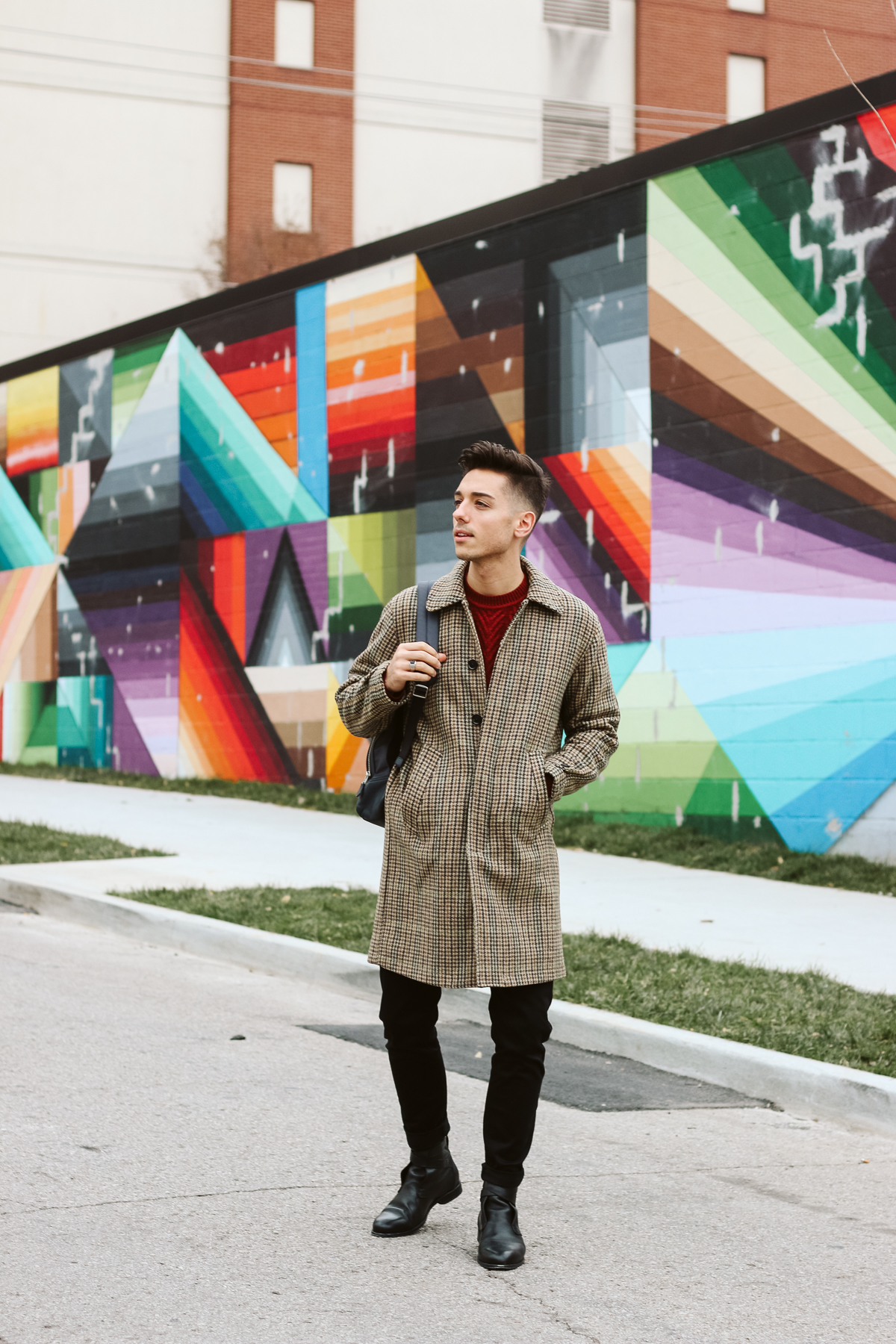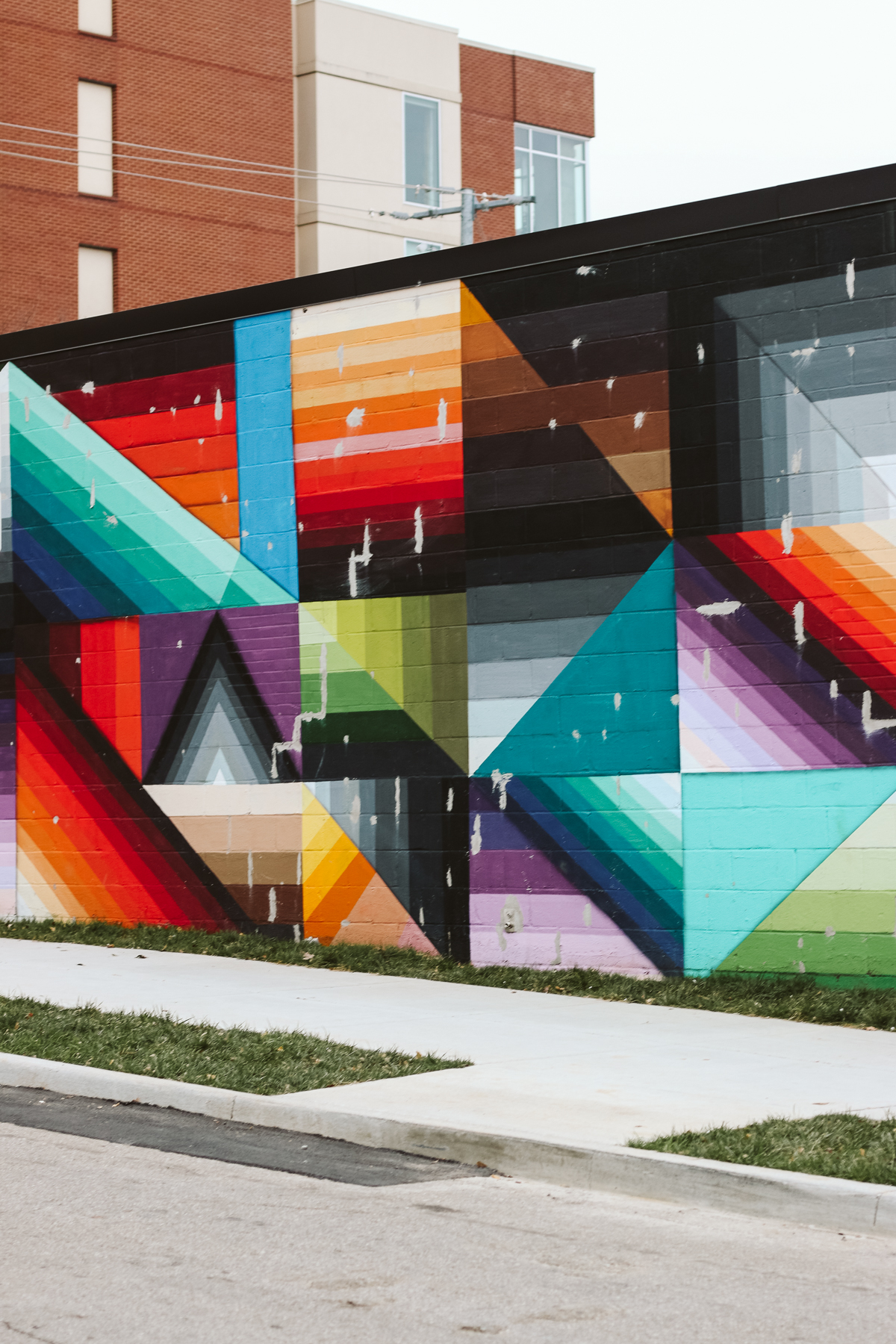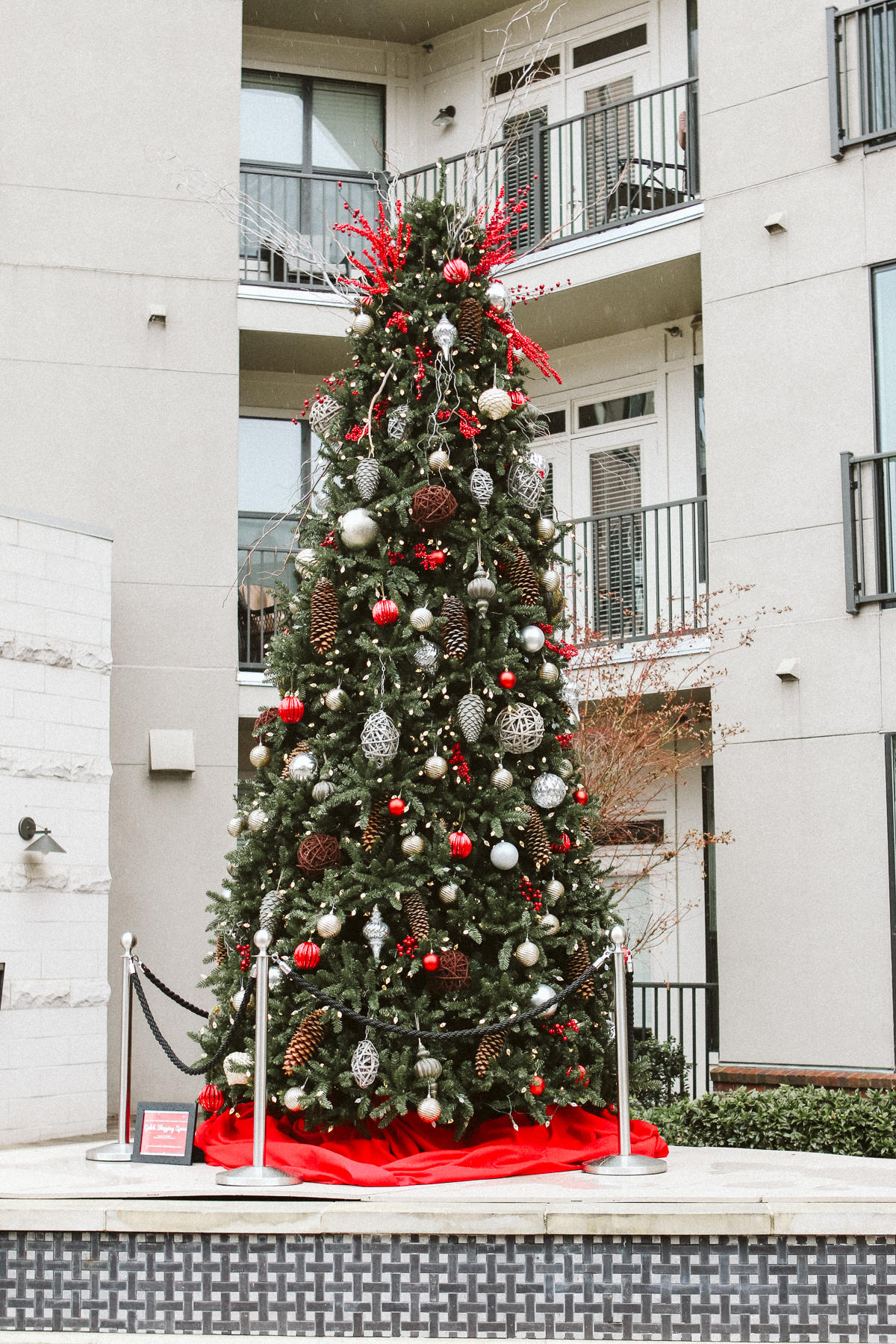 The rest of the afternoon we explored the neighborhood. We also ventured into The Gulch — conveniently located right by our hotel. Truly, one of the cutest areas we've ever explored. So many restaurants, coffee shops, and stores. We stopped by this one shop called Two Old Hippies. It had so many goodies inside. The vibe of the store was so cool. We loved the fact that our hotel was so close.
After a few hours, we made our way back to the hotel since we needed to wait for Alex's suitcase. After it finally arrived, we were able to get ready for the night! The first stop was The Little Octopus for dinner. The interior of this restaurant was amazing! It was super minimal and very chic. We had the best dinner — fresh fish, tons of veggies and yummy drinks. It was the perfect start to the night!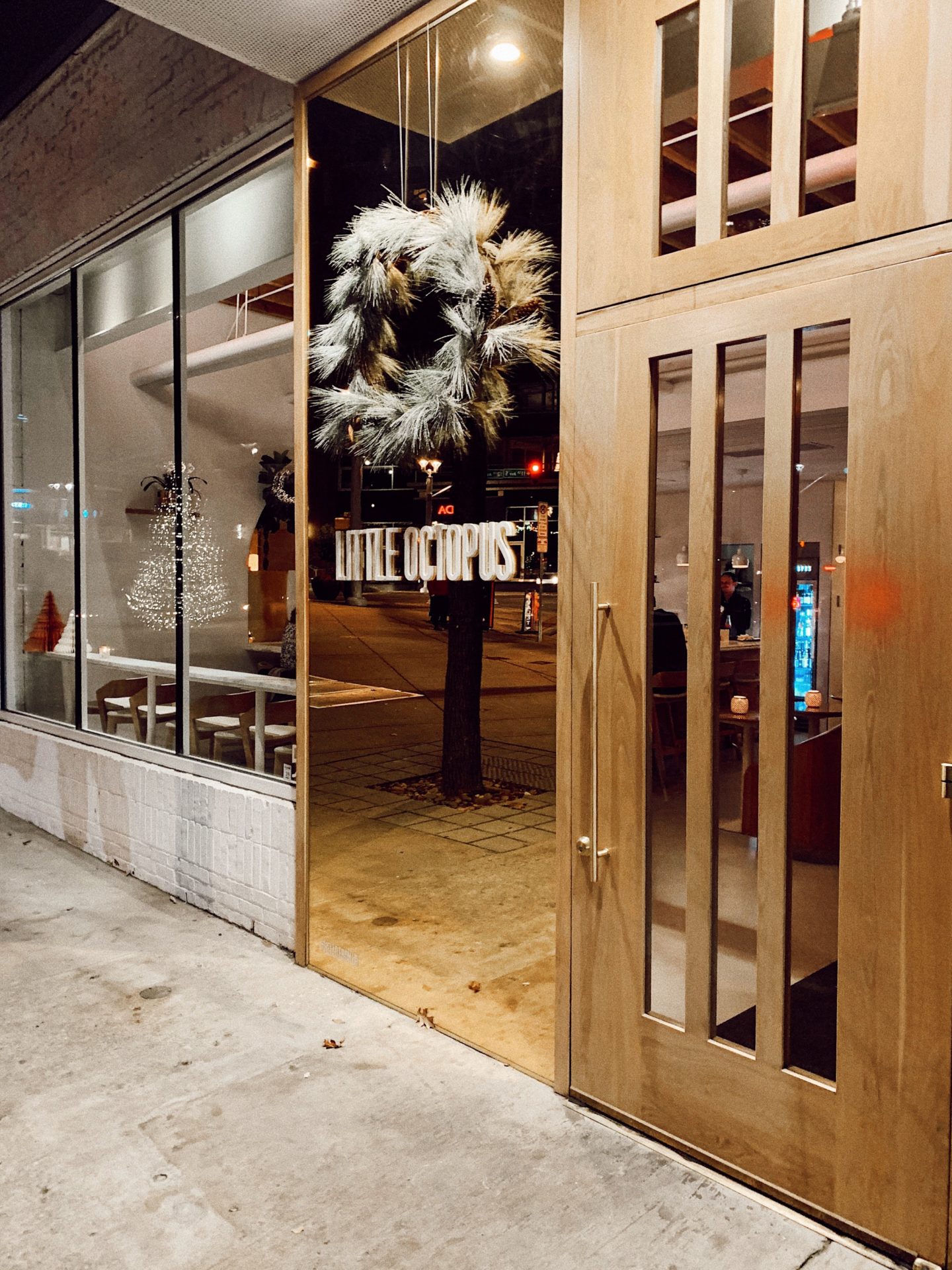 Once we finished up with dinner, we made our way to the famous Broadway section of the city. Tootsie's was the first stop of the night. We grabbed drinks and listened to live music. It was such a fun experience. Who knew we would like live country music so much?! We popped into a couple other spots along the main strip. Broadway really is quite the place. The lights are so bright we felt like we were in Las Vegas!
DAY TWO
We slept in a little bit the next morning. Honestly, even though the flight was short, we were pretty tired by the end of the first night. Plus, we stayed out later than we planned. Whoops! After we woke up, we immediately went for coffee. We went to this super cute spot called Killebrew Coffee — the Americano was so good!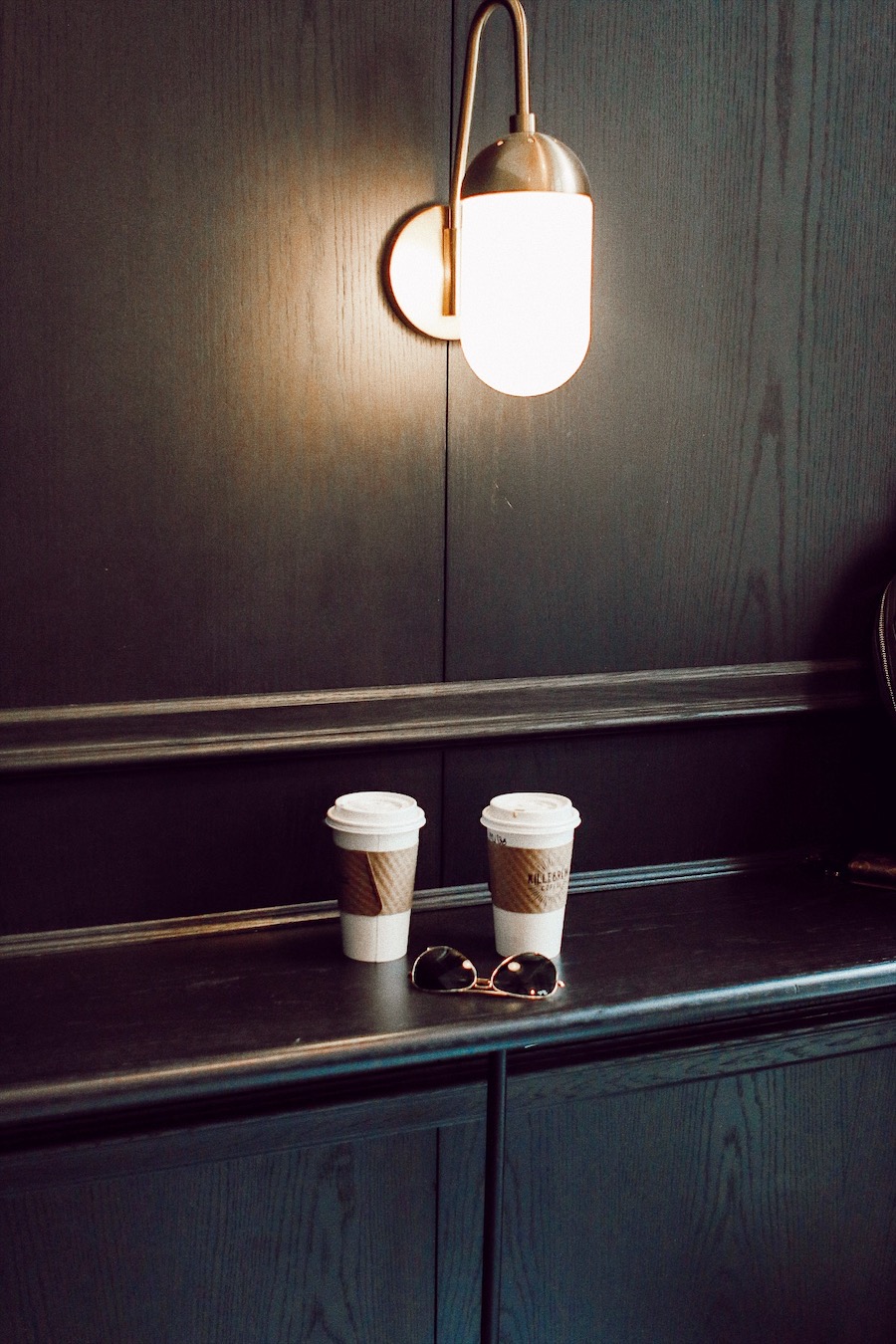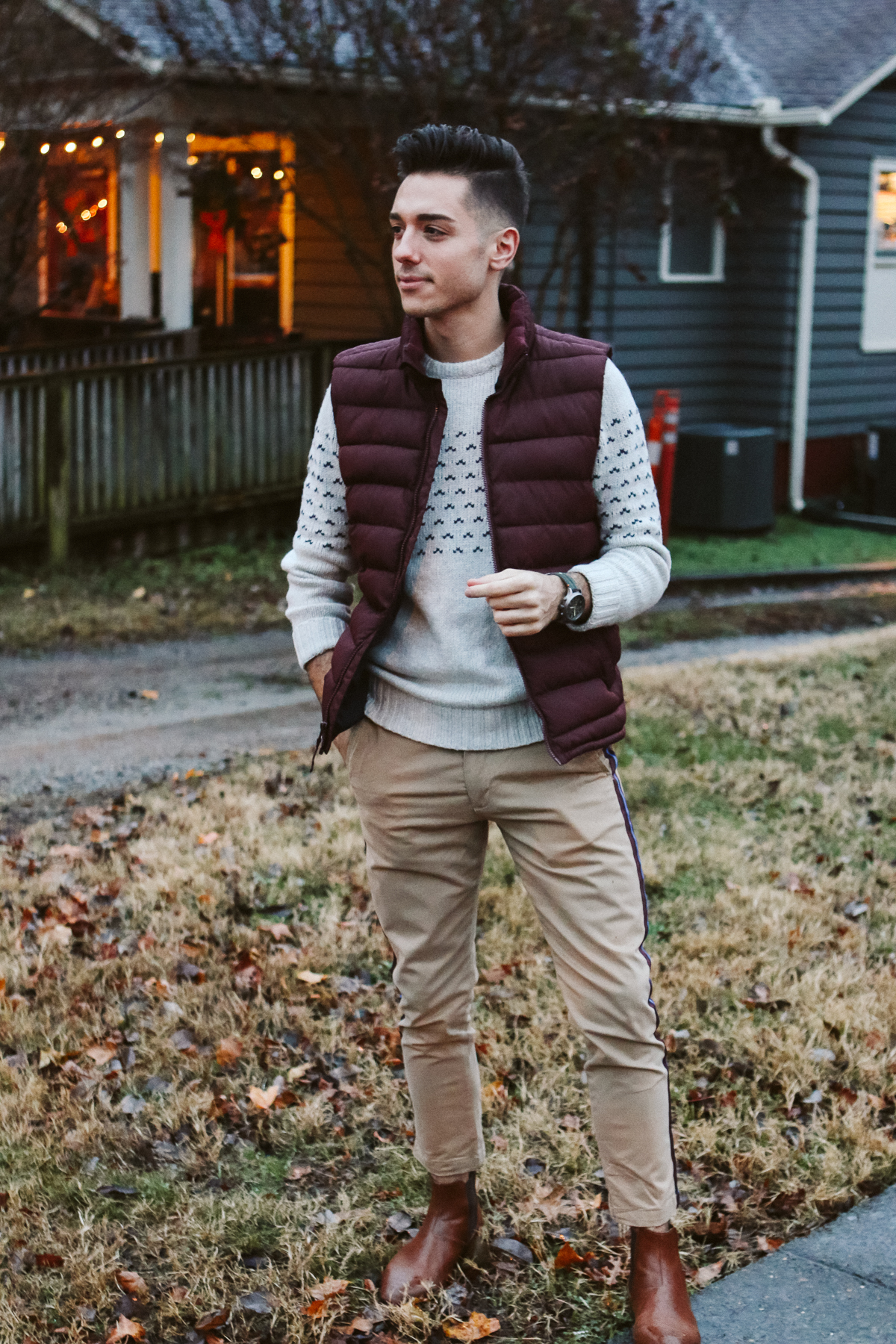 After we grabbed our coffees, we shot some photos for a few blog posts. But then it started to rain so we headed back to the hotel to get ready for the day. The 12 South neighborhood was the game plan for day two. It was pretty difficult to walk around and explore because of the rain but we persevered. We popped in and out of shops throughout the neighborhood. We found this amazing home decor store called Summer Classics. We could have bought everything in the store!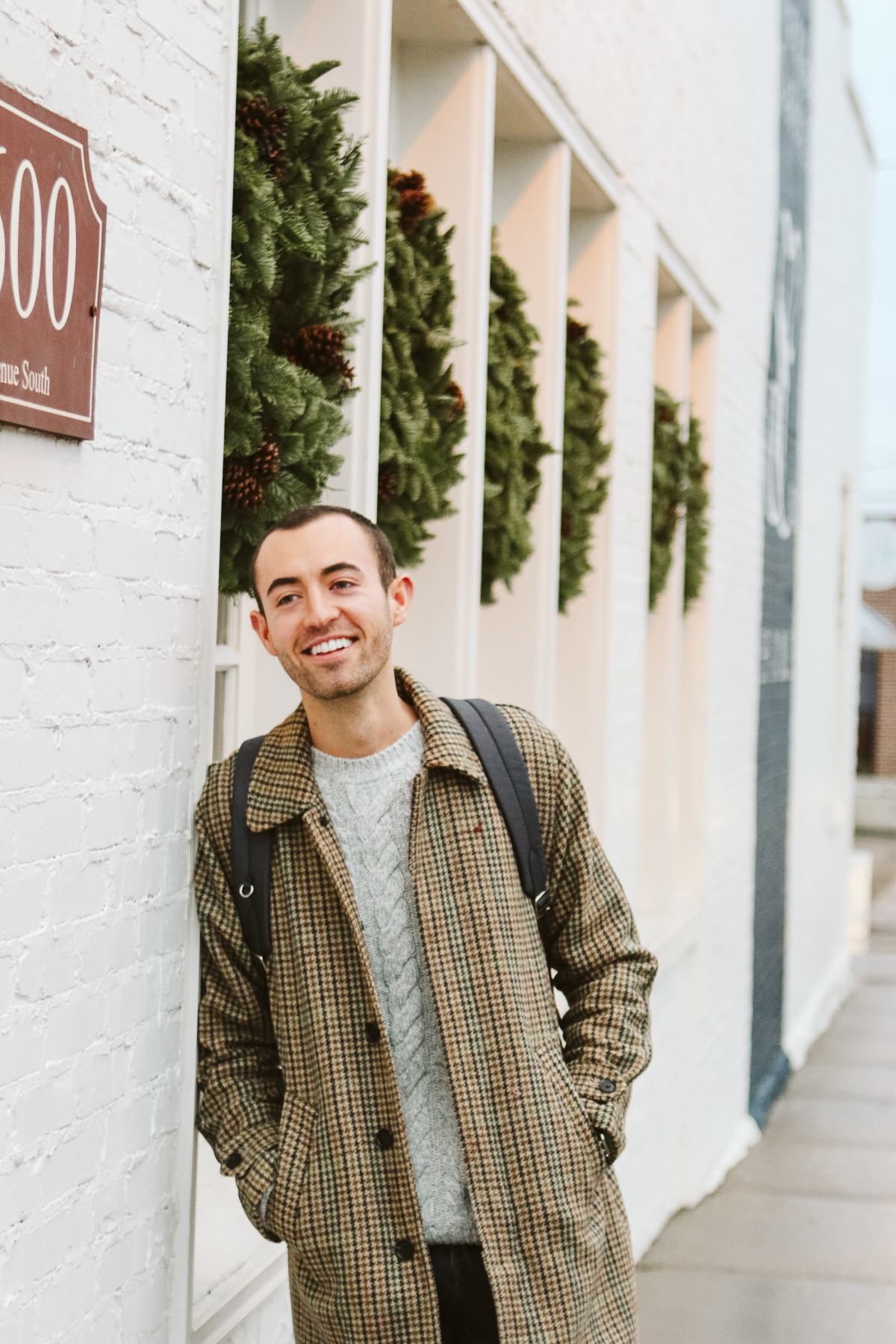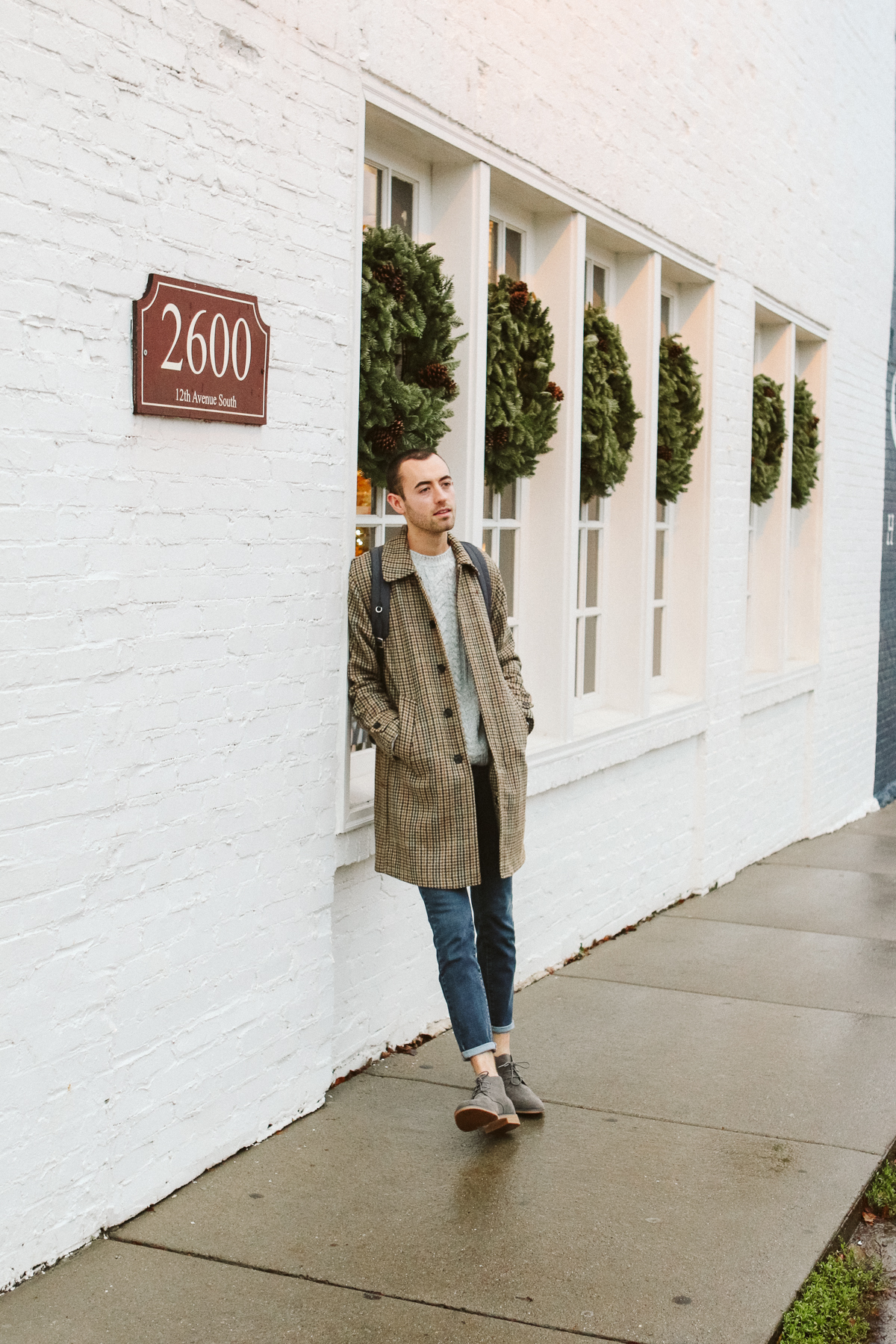 By far the best place we ate during this trip was Saturday's lunch spot — Bartaco. OMG. This place was unreal. We both agreed that this restaurant had the best tacos we've ever eaten. Like unreal. Also, the service was amazing. Apparently, they created the menu around the house margarita, which was incredible. We also found out that they are opening a Bartaco in Philly and we couldn't be happier!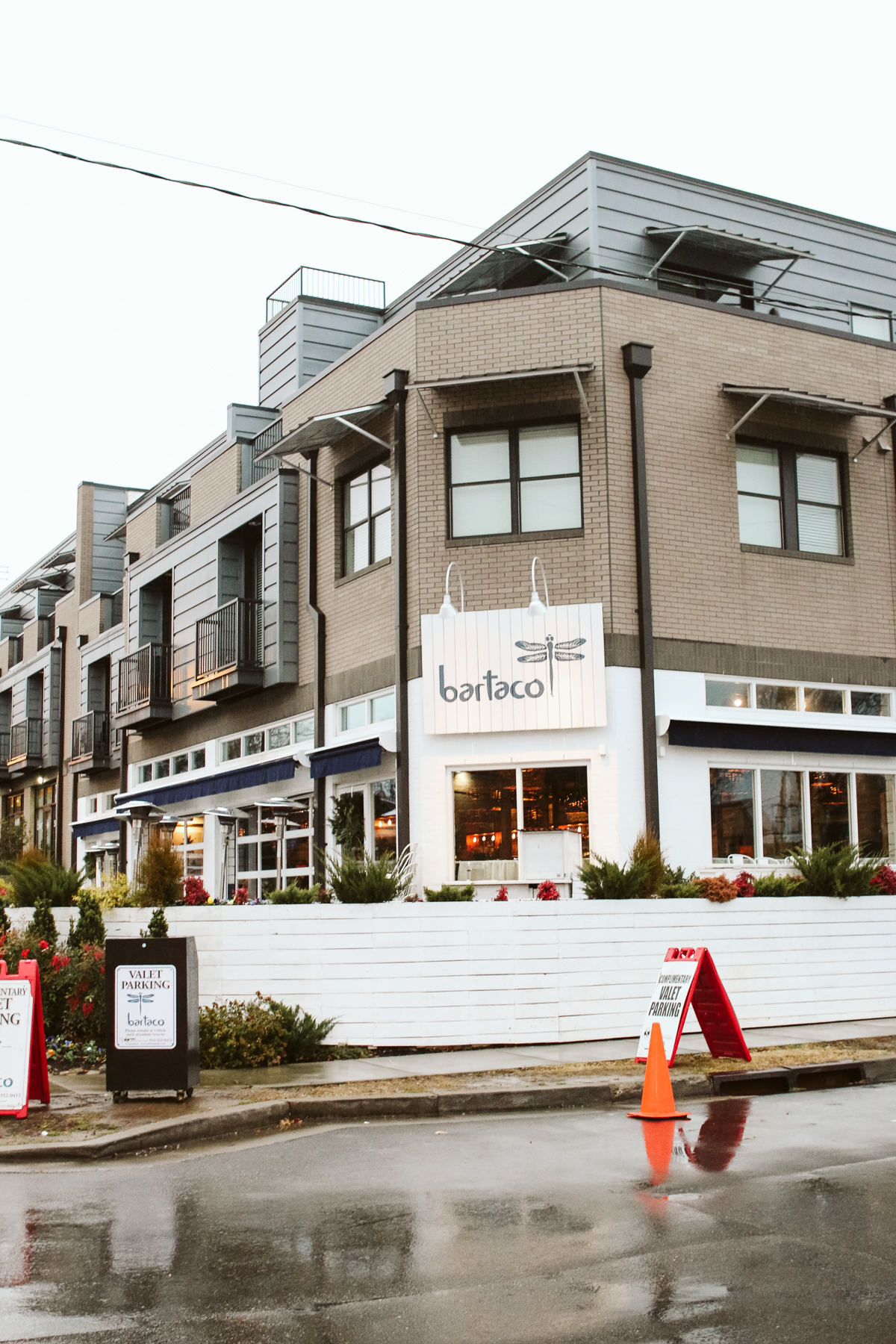 We took a break back at the hotel that afternoon to get some more work done. Once we finished up, we got ready for our last night in Nashville. The Cambria Hotel Nashville Downtown has this awesome bar called True Music Room on the 5th floor. Lucky for us, they had live music scheduled for that night. Every Cambria also offers at least five local craft beer options – another cool way to experience the local culture from the comfort of the hotel. After we were ready for the night, we made our way down to the bar to grab a drink and enjoy some music. The band was amazing! It was so fun not having to go far for a good time. Though, after the music was over, we made our way to Barcelona Wine Bar for dinner. The ambiance inside was exactly our style. The food was delicious and our waiter was so sweet. It was the perfect last dinner in Nashville!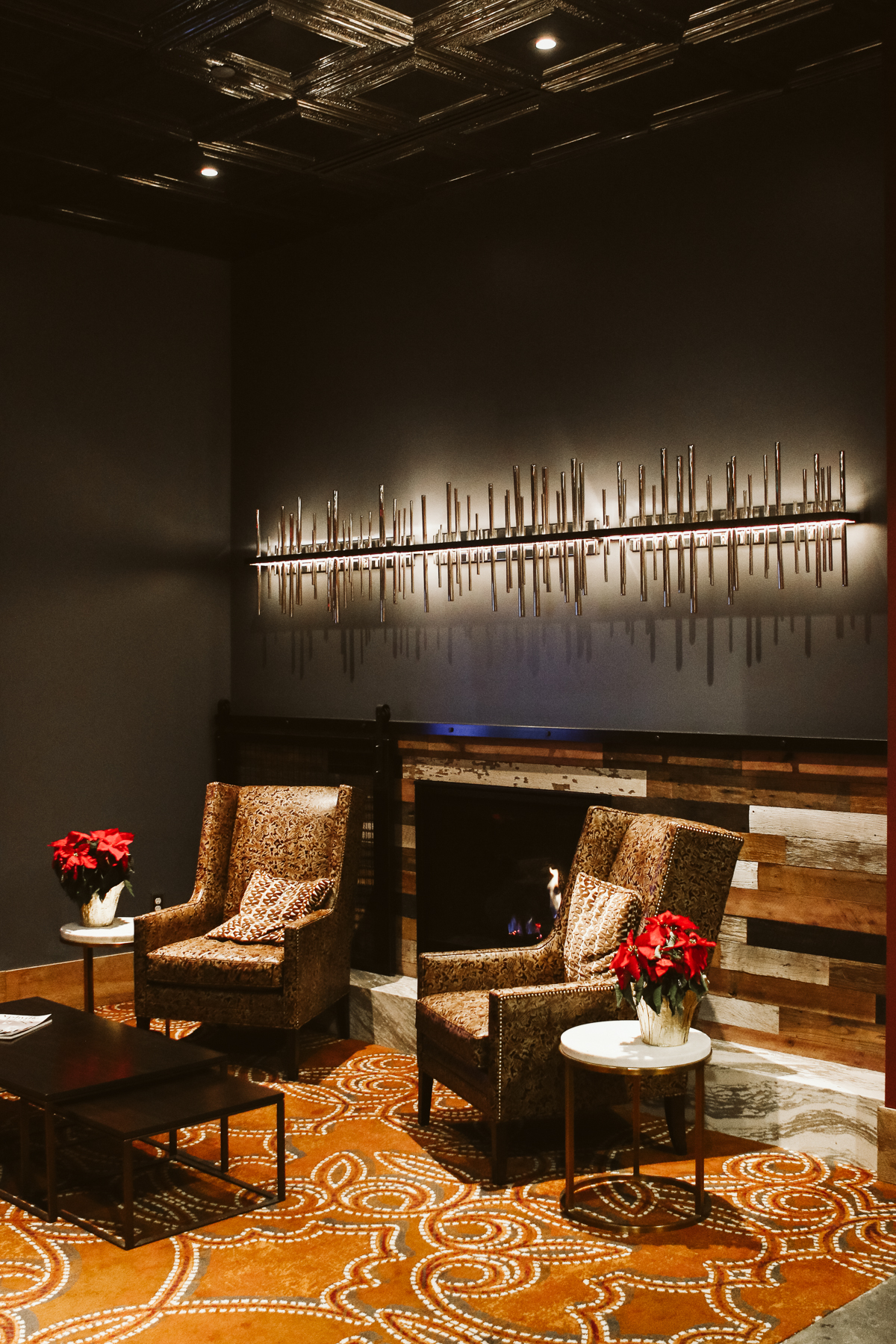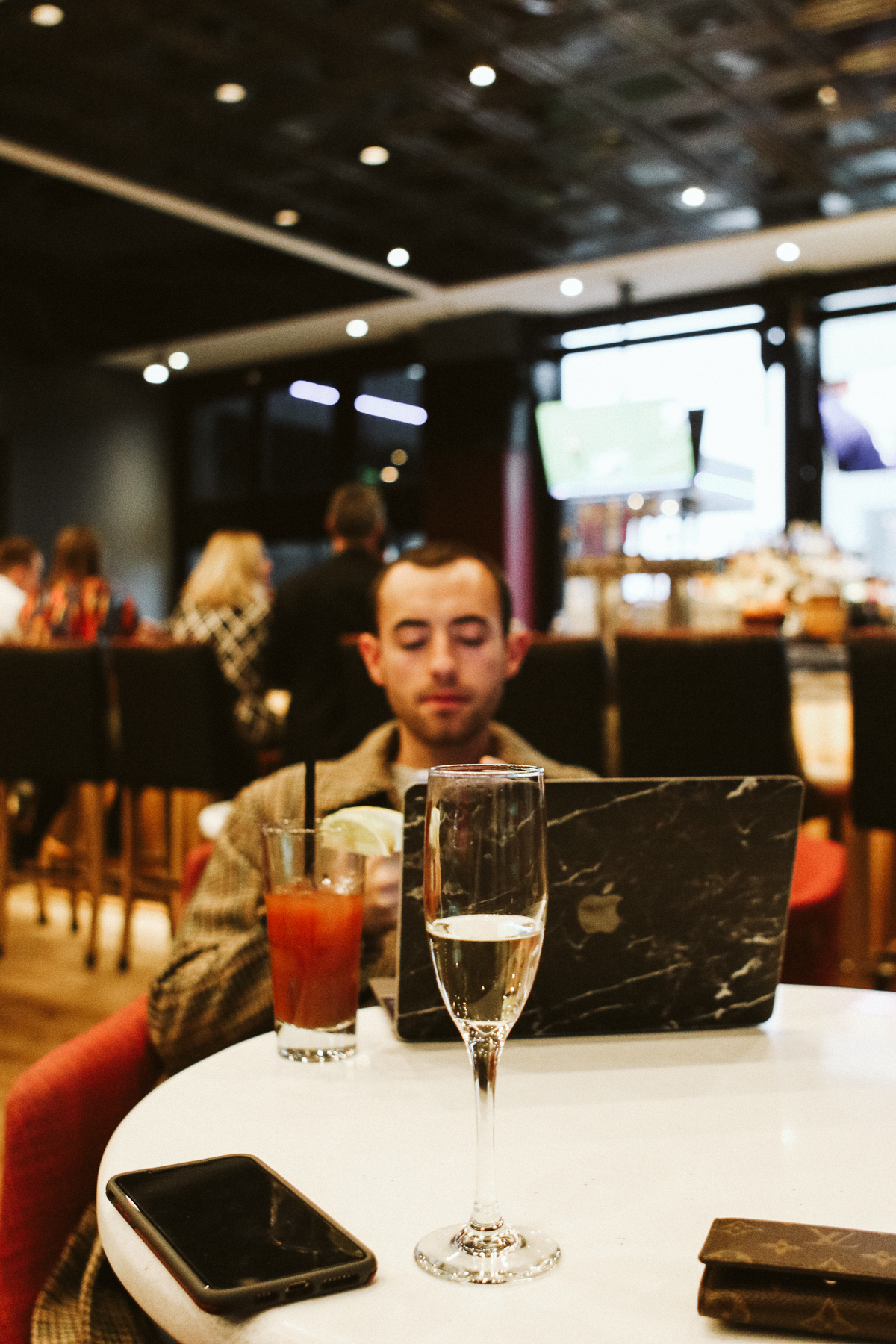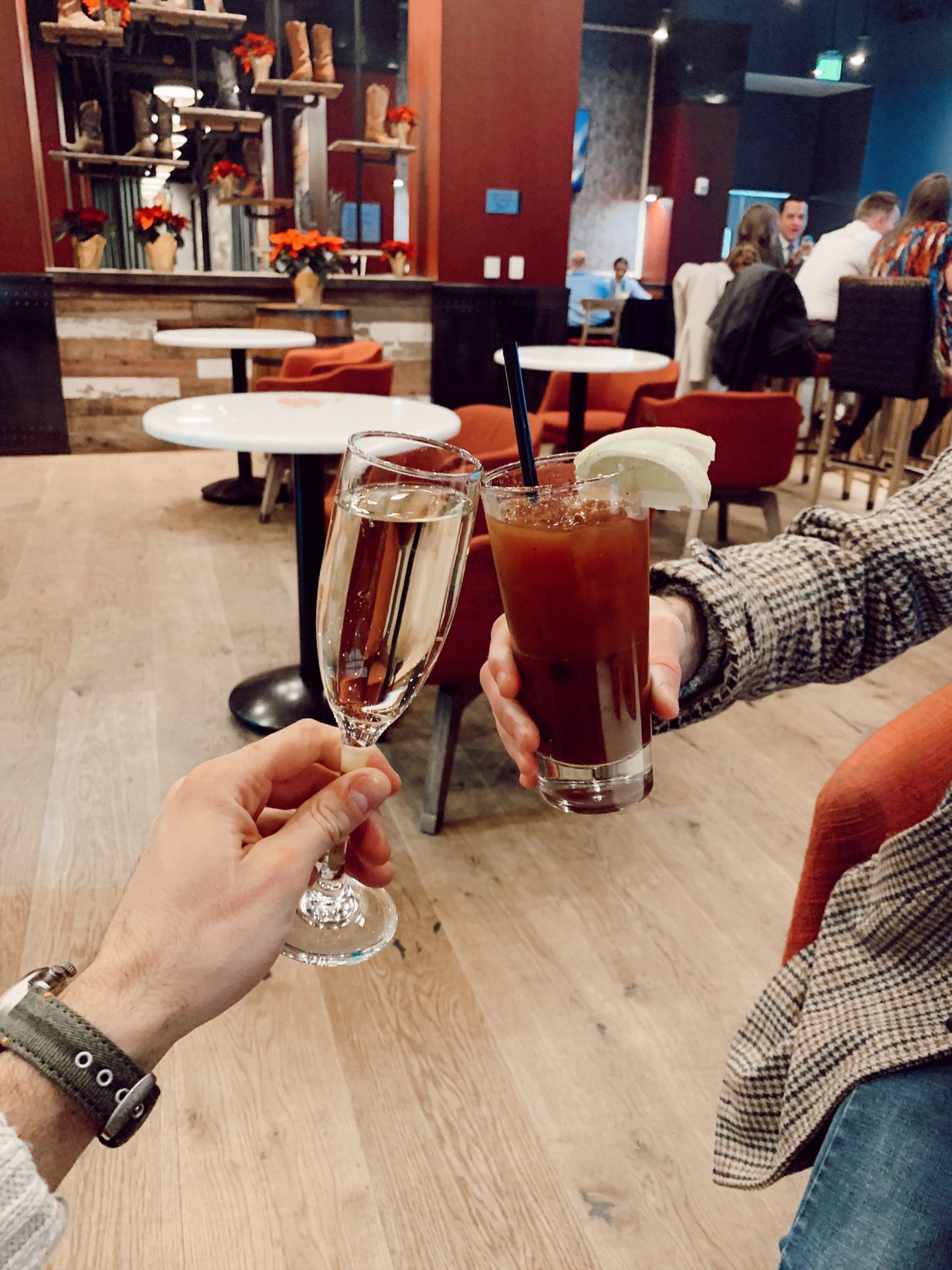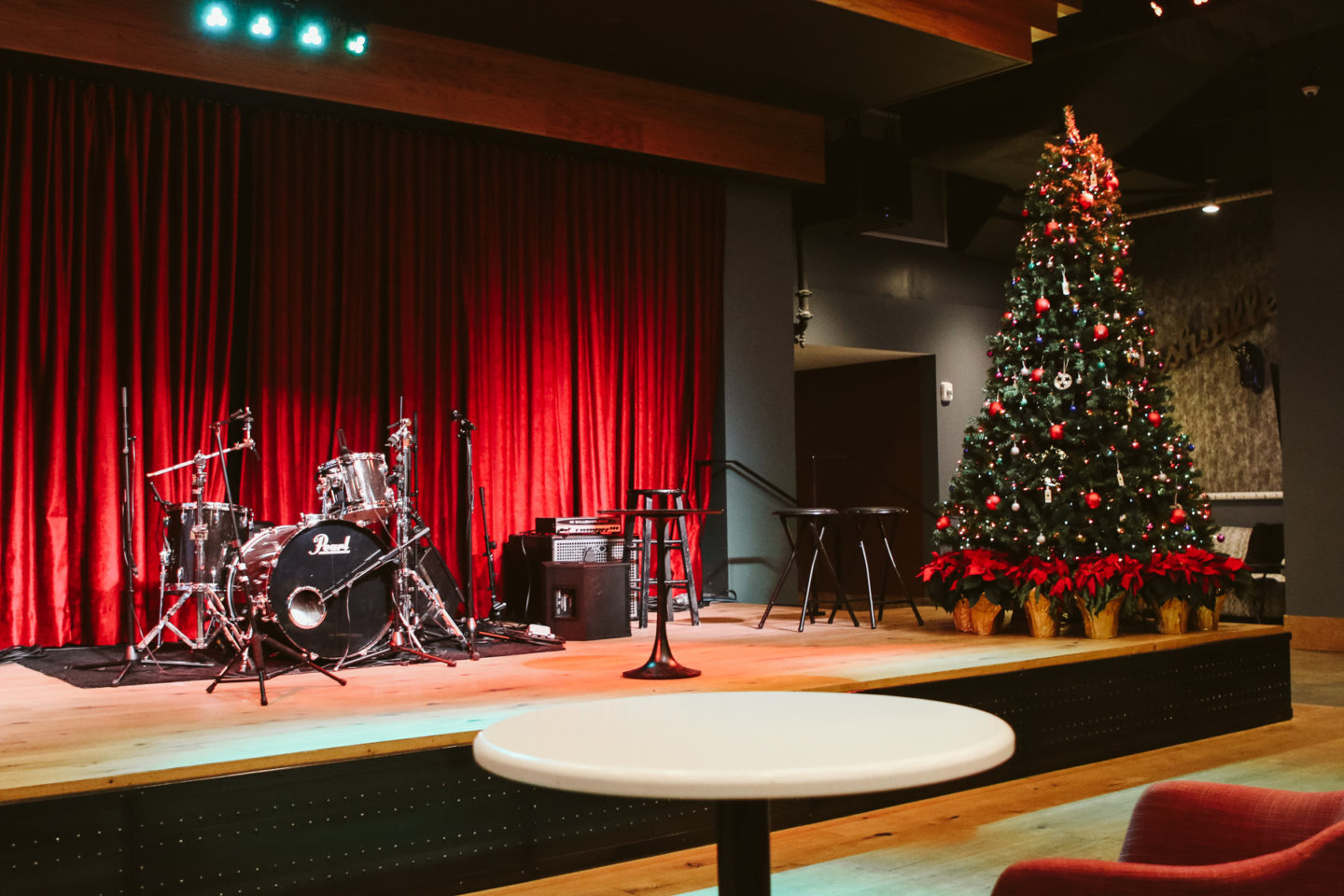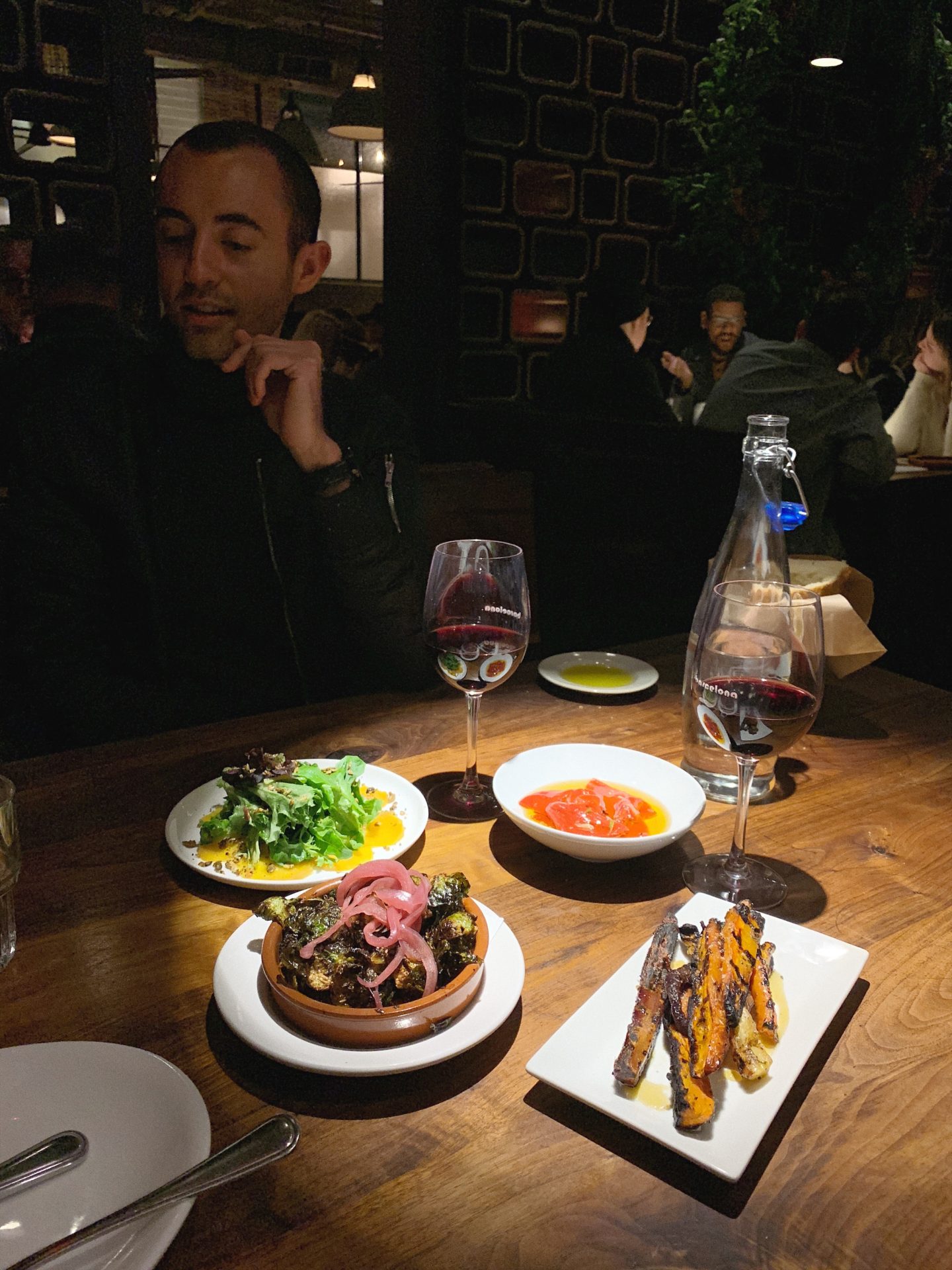 Just around the corner from the restaurant was a speakeasy called Old Glory. This was the coolest spot! It actually used to be a commercial laundry service building. Now, it's the chicest bar with amazing cocktails. This was definitly our favorite bar. We hung out there for a while then headed back to the hotel.
DAY THREE
Since this was our last day, we didn't have much time to explore. Our flight was at 5 PM, which meant we had to leave the hotel at 2 PM. After we woke up, we decided to get the packing out of the way. Once we got everything together, we headed to brunch. The Camrbia Hotel Nashville Downtown actually has a restaurant on the first floor called NashHouse. We loved the fact that we were only an elevator ride away from coffee and food! Everything we ate was so good. Plus, the coffee was amazing so we were already off to a great start.
We made one last visit to The Gulch before heading to the airport. We stopped by a juice shop for some goodies and even rode electric scooters back to the hotel. Have you guys ever done that before?! It's super cheap and so much fun. Those scooters can really move! Alex only almost crashed a few times! LOL.
That's about all the time we had before we were airport bound. We truly had the best time in Nashville. It was nothing like we expected. We will say you definitely need more than a weekend to fit in everything. There was still so much we wanted to explore. But that really just gives us an excuse to plan another trip soon!
Let us know in the comments below if you've visited Nashville! What did you think?? Did you visit any of these spots?
Until next time…