Sweatshirts get a bad rap. Remember back in high school, when we threw on a sweatshirt almost every morning. For us, it was usually because we didn't have enough energy to wear anything else. #LazyDays Or we just didn't care. But things have come a long way. There are so many ways to elevate the average sweatshirt look. With a little bit of styling, you can pull off comfy chic without much effort.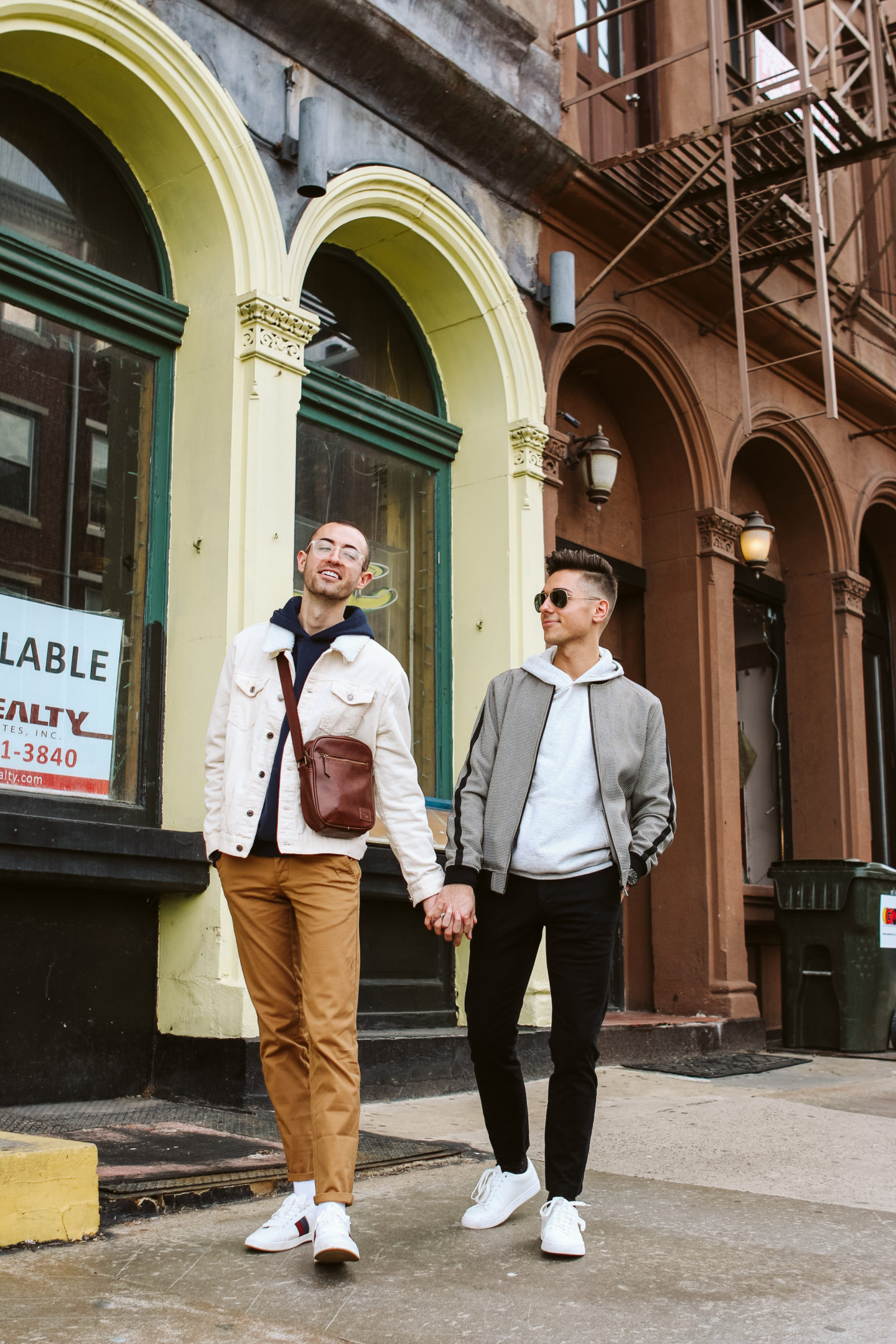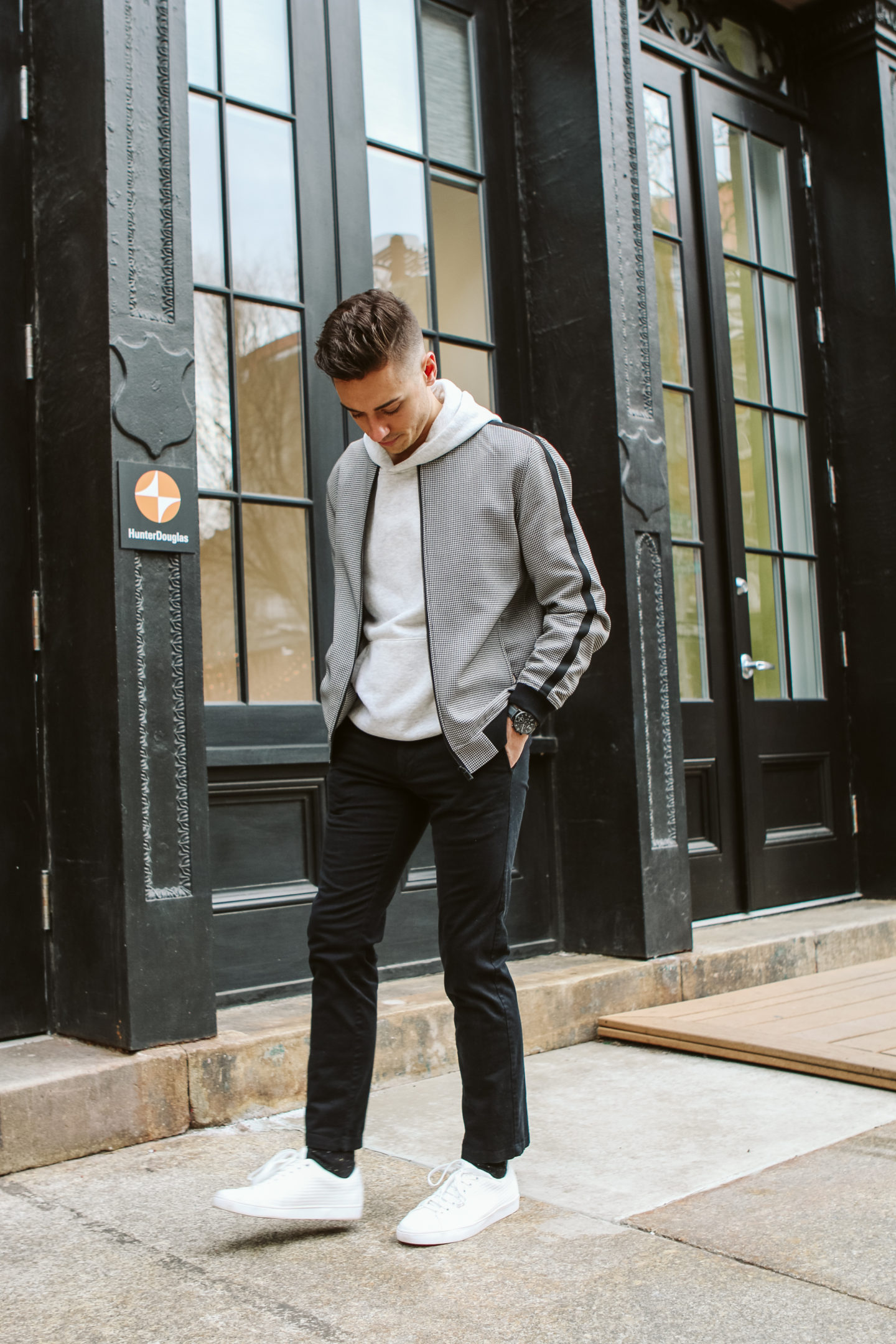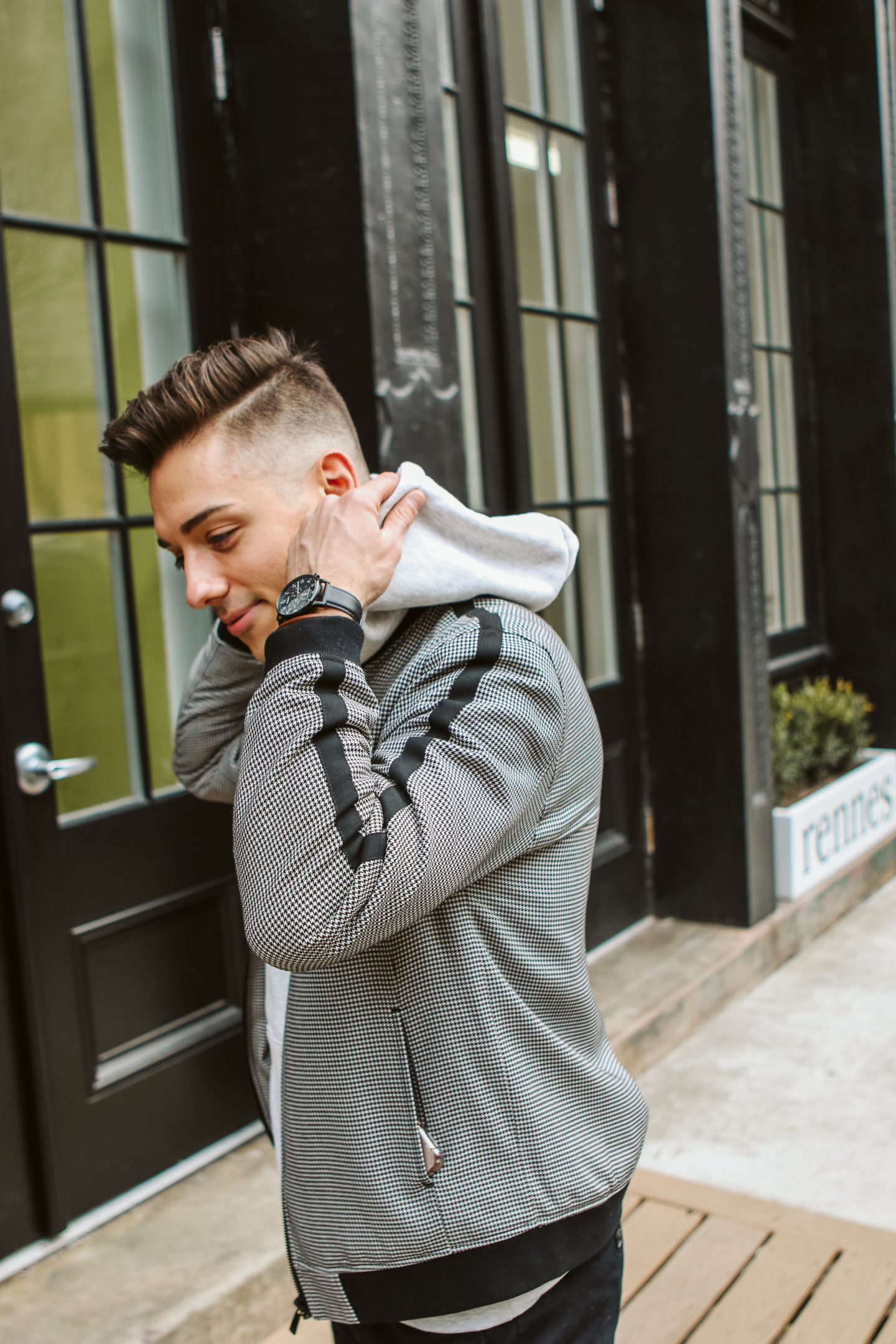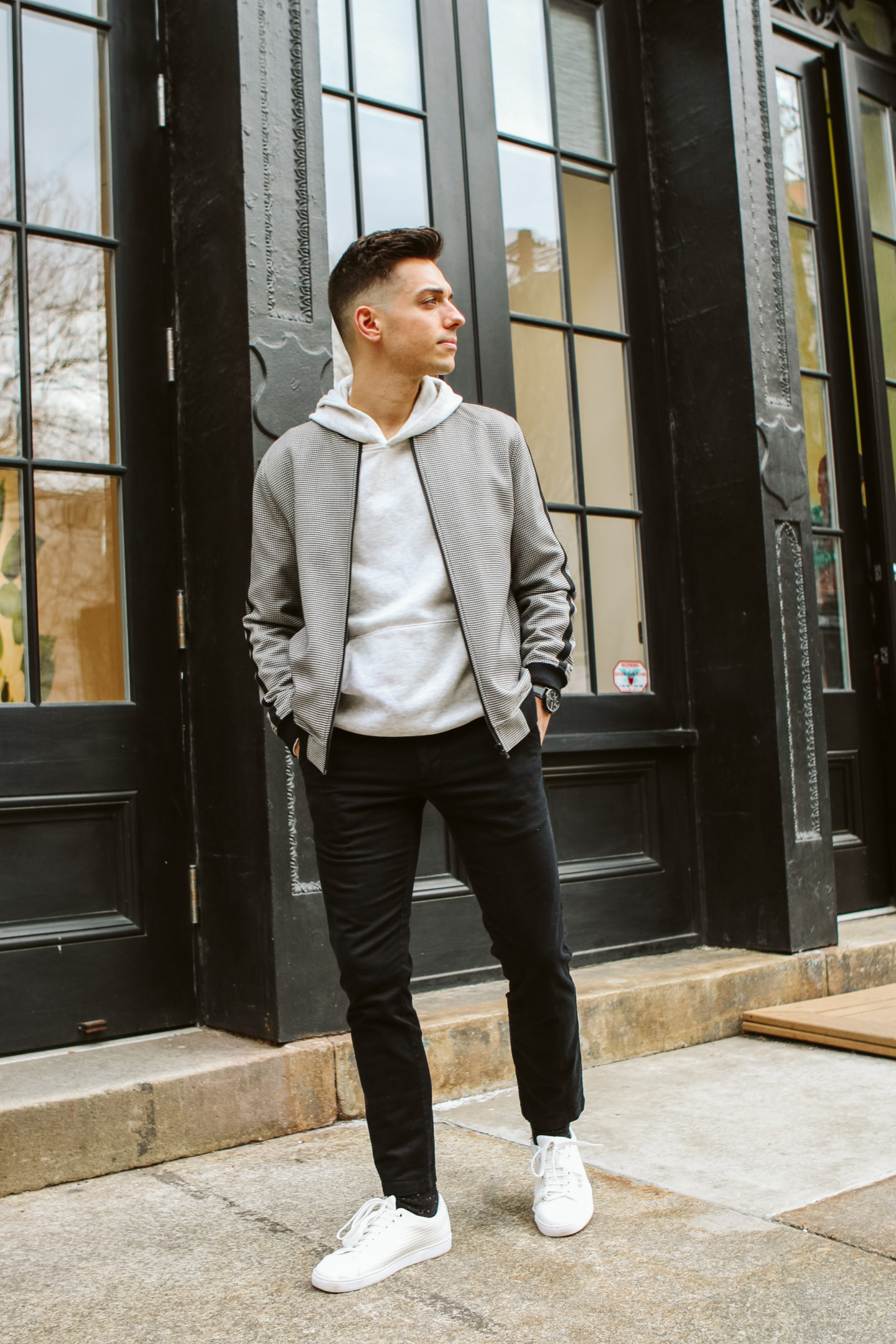 When it comes to elevating something as casual as the sweatshirt, we always start with a layer. We are HUGE jacket lovers. We always say this is the one area you should focus on in your closet. Adding a jacket to a sweatshirt, or anything for that matter, instantly elevates the look. It shows an extra level of effort.
For the most basic yet elevated sweatshirt look, go with denim. Throw on a classic denim jacket with a solid colored sweatshirt. We do this all the time. Whether you choose light or dark denim, it's casual yet put together. Another great option is a bomber. Most everyone has some version of a bomber in their closet. If you want to turn things up a bit more, go with leather. All of these jackets are great options for a second layer.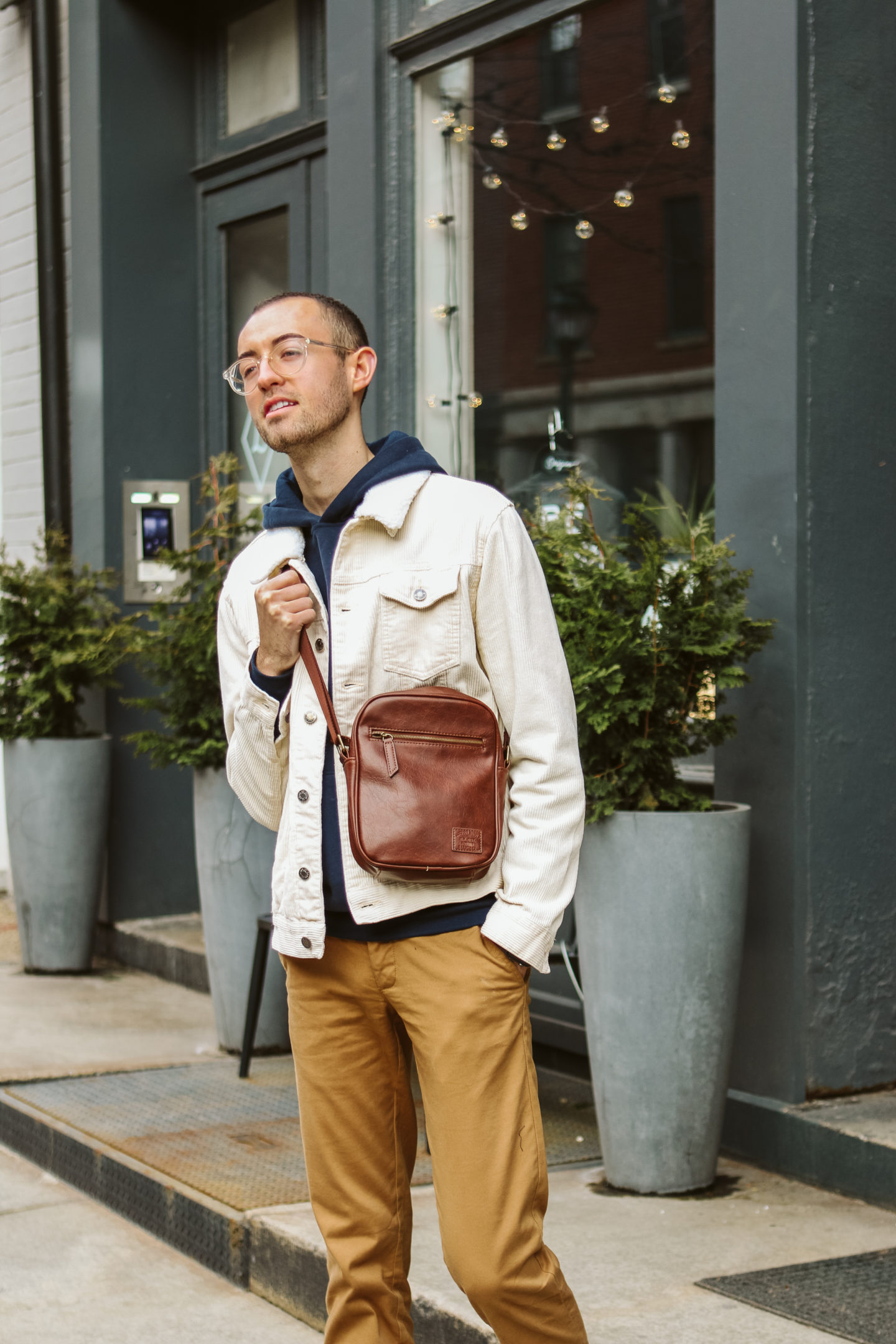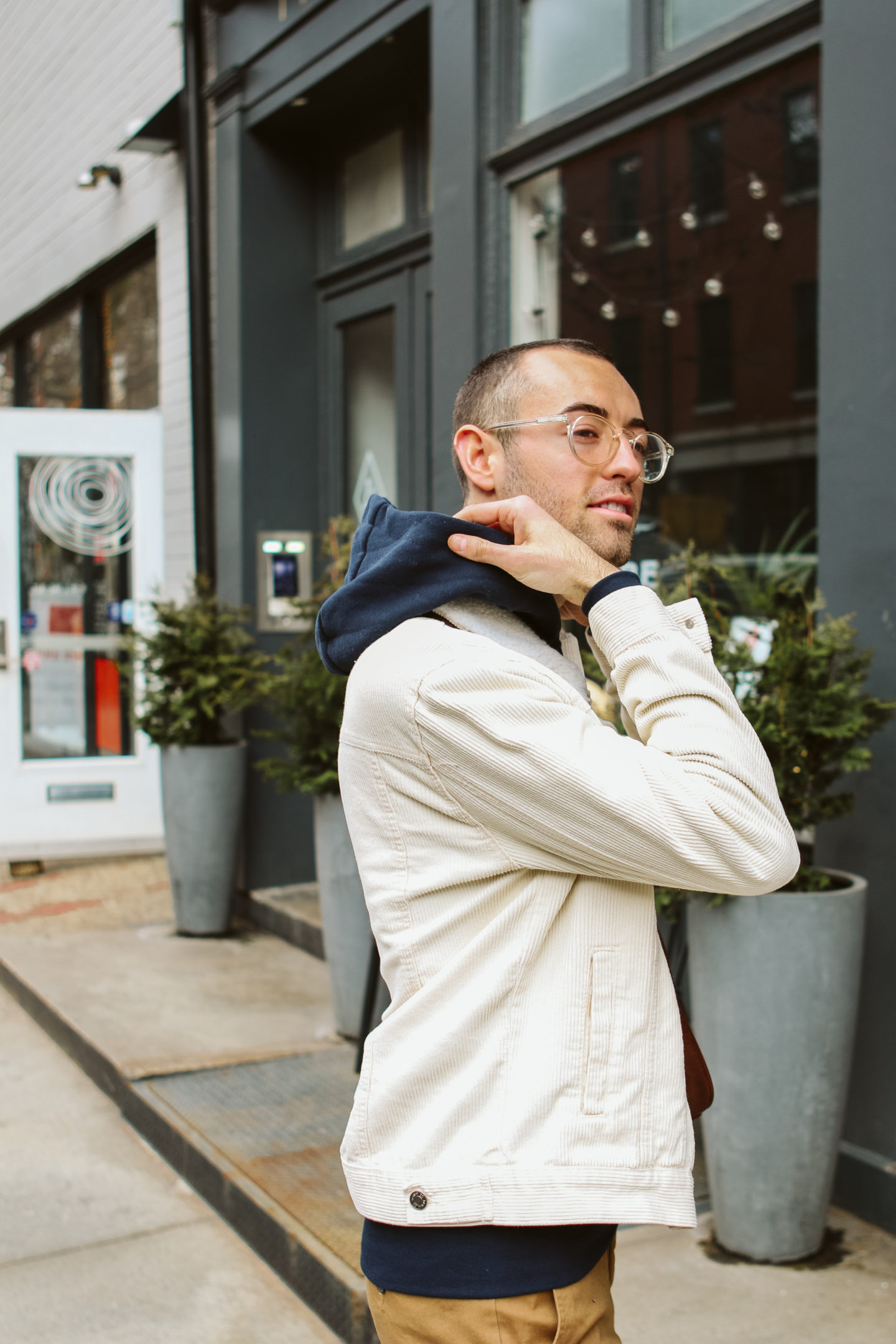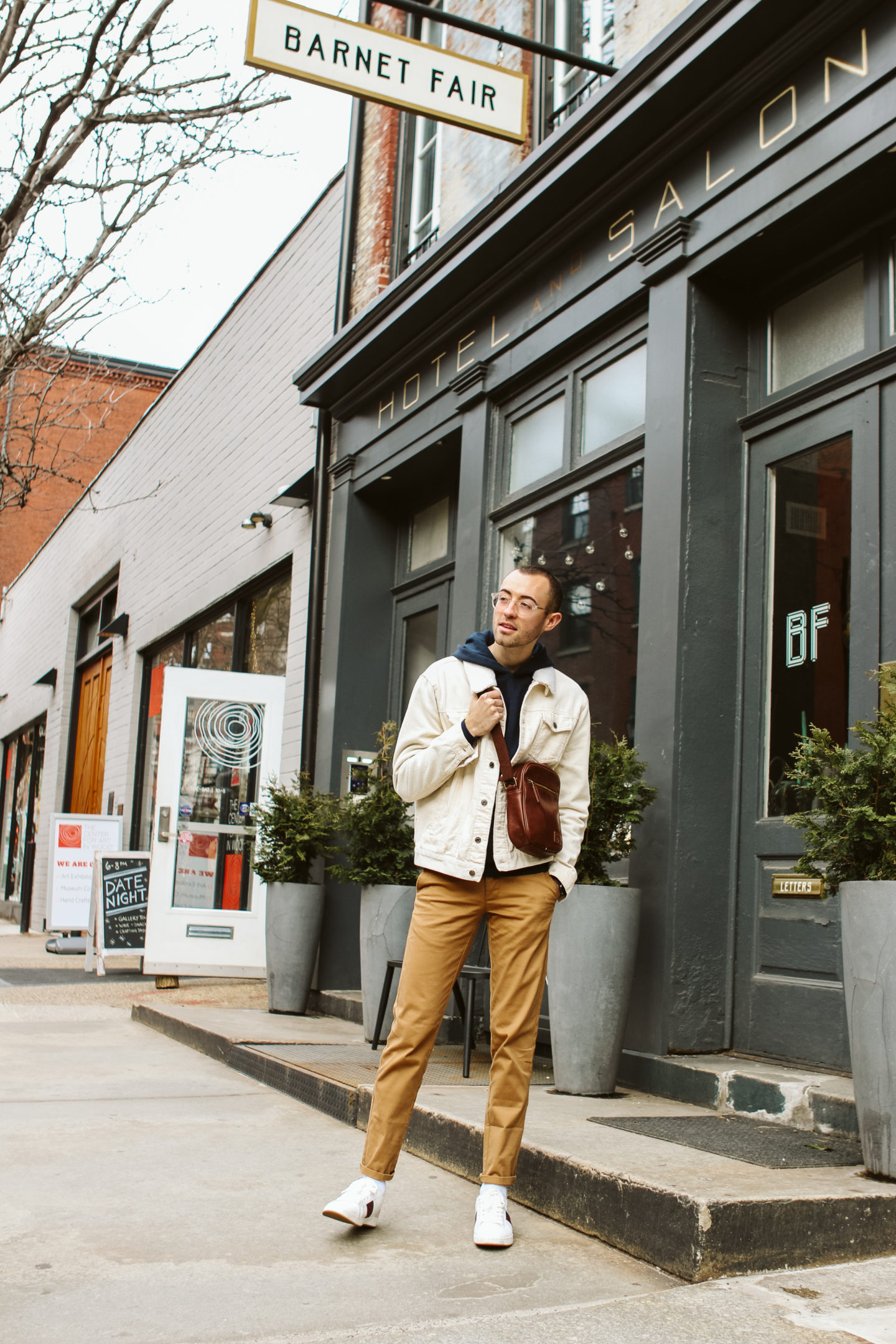 For the bottoms, your options are endless. By adding the second layer on top, you can go in just about any direction down below. We tend to gravitate towards a more fitted pan. Since sweatshirts are usually looser fitting, have something a bit more tailored creates a more put-together look. We also like to add some sort of accessory. Whether it's a messenger bag or small tote, it really takes your look from lazy school day to comfy chic.
Next time you reach for a sweatshirt, think about the full look. Take things from average to styled. Until next time…