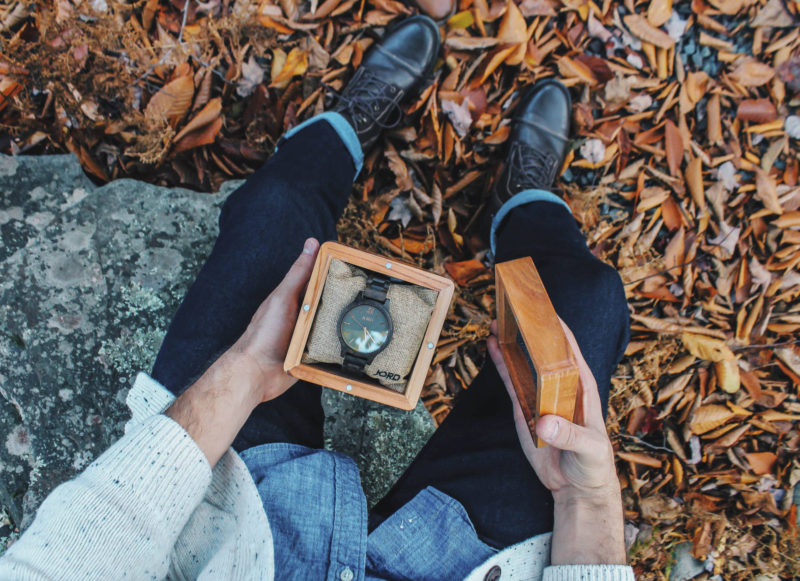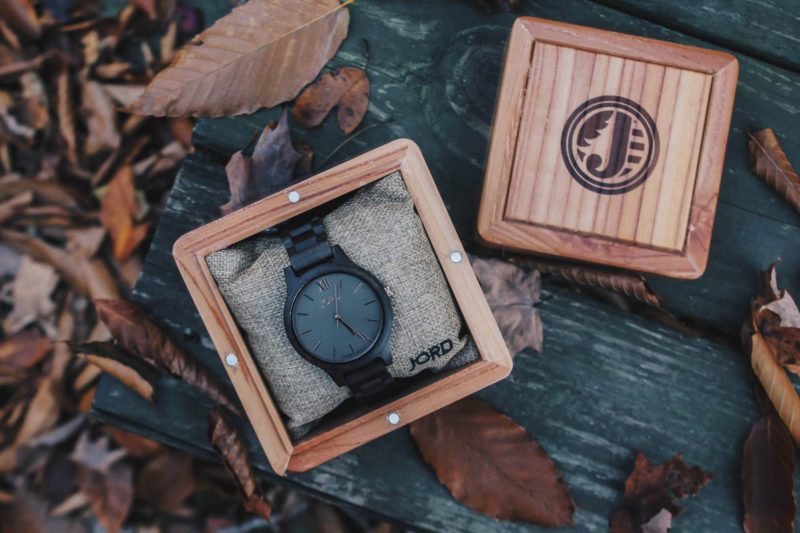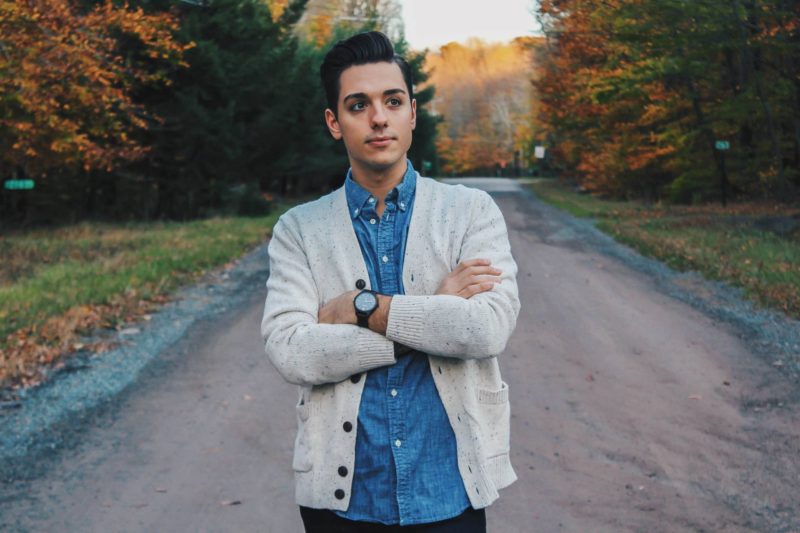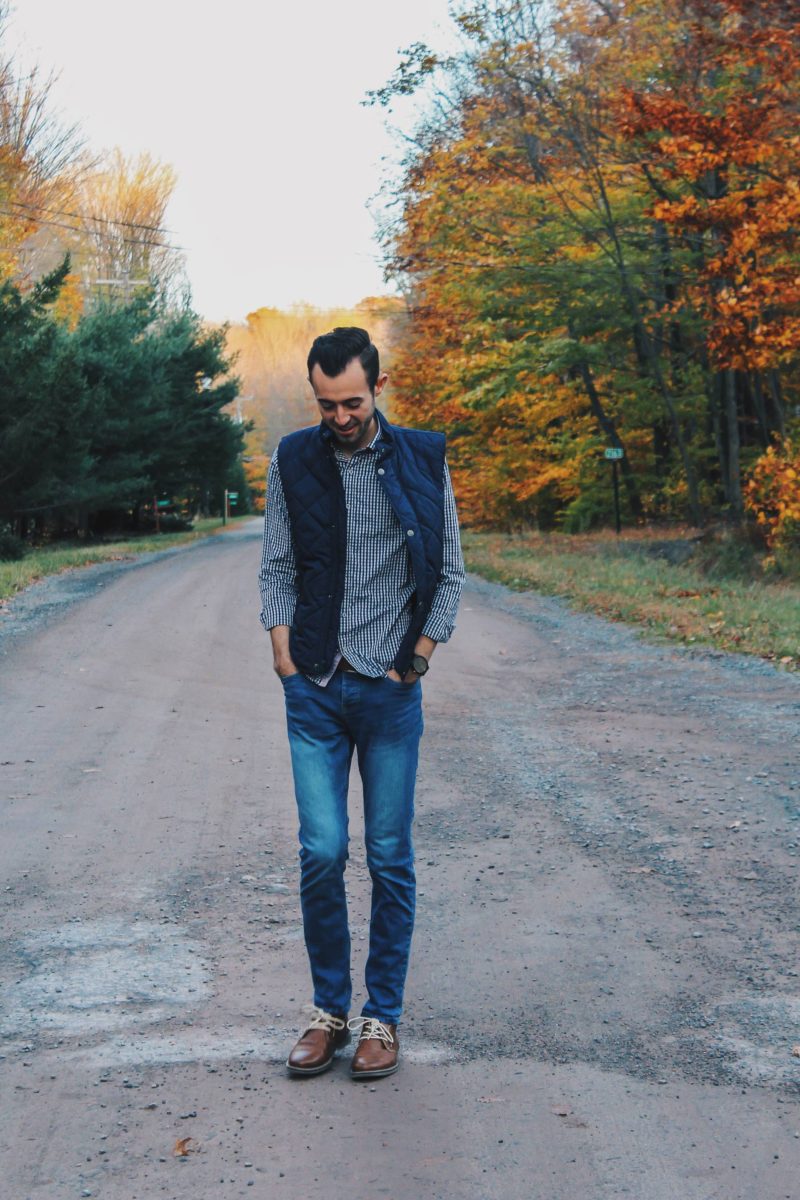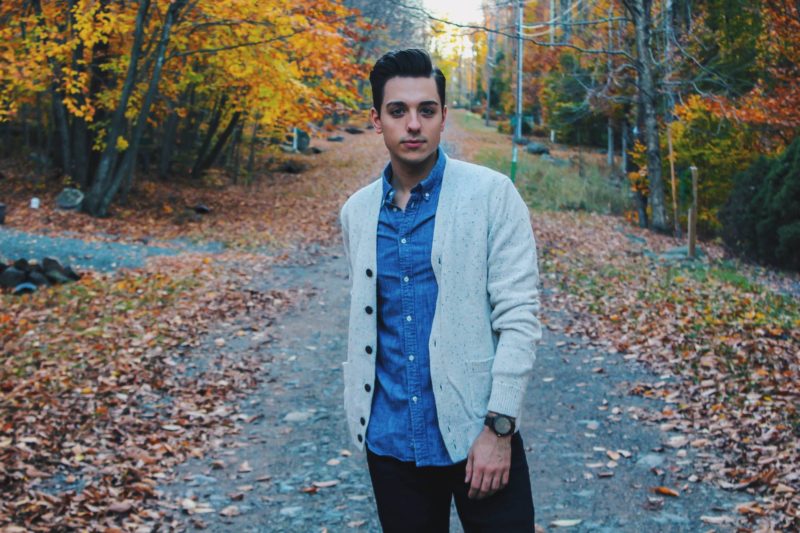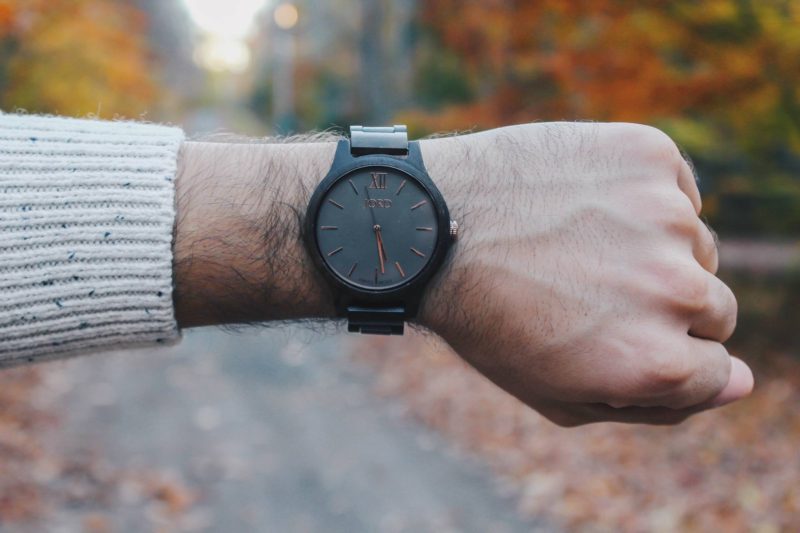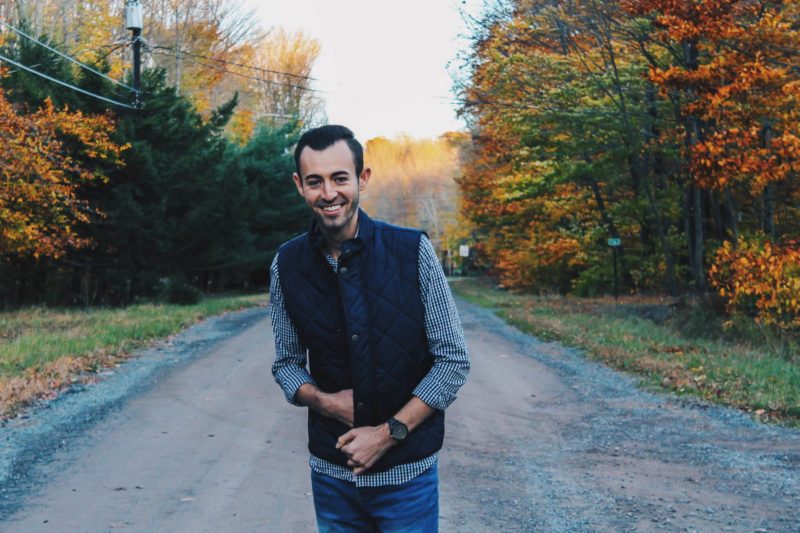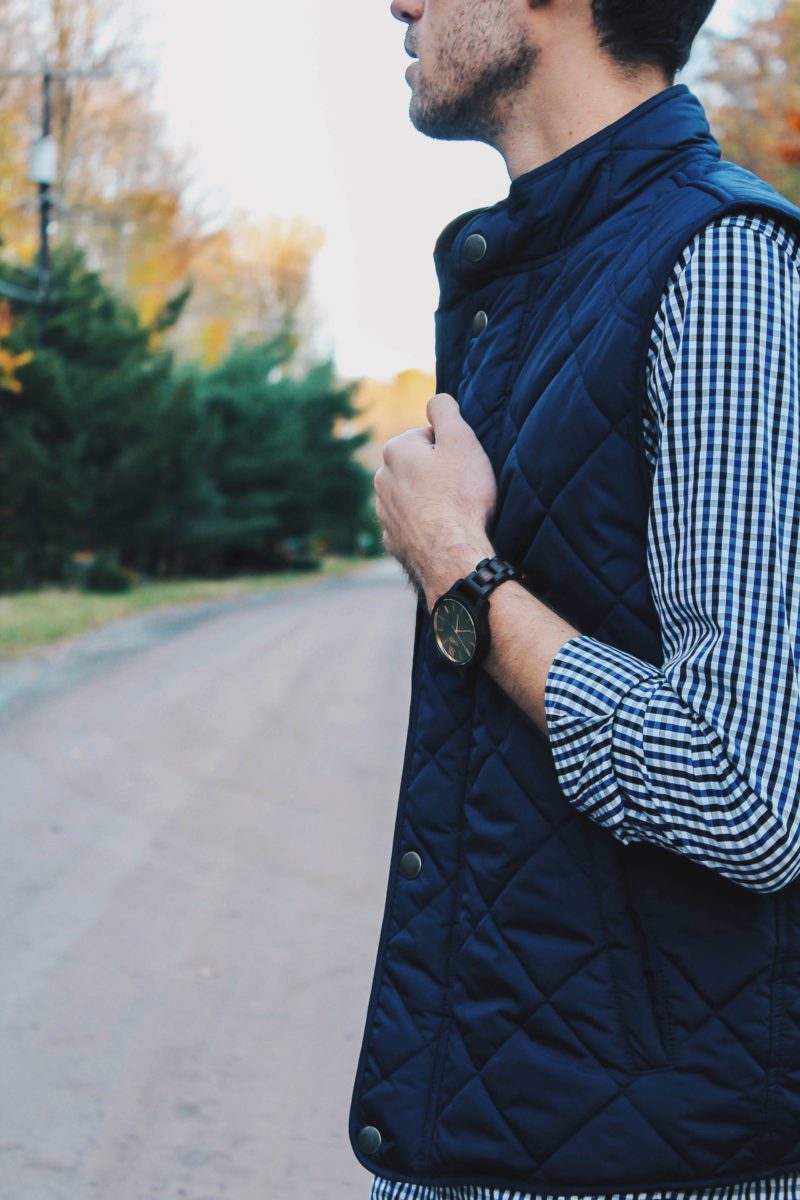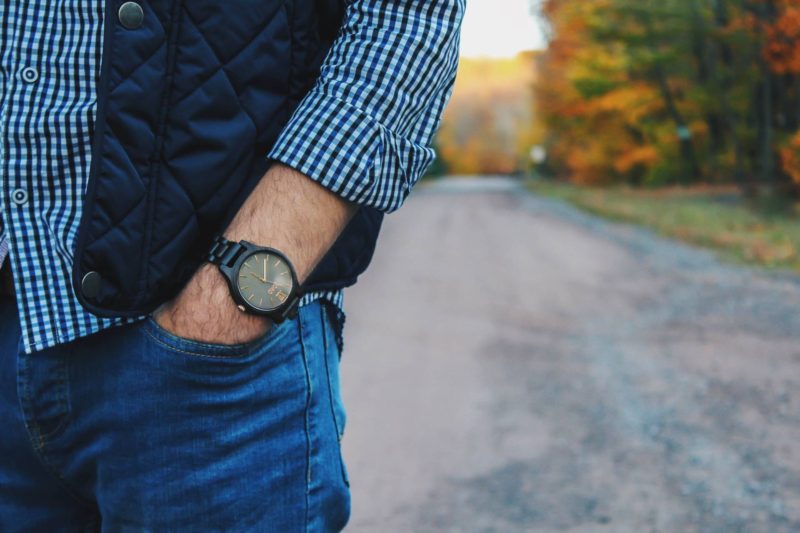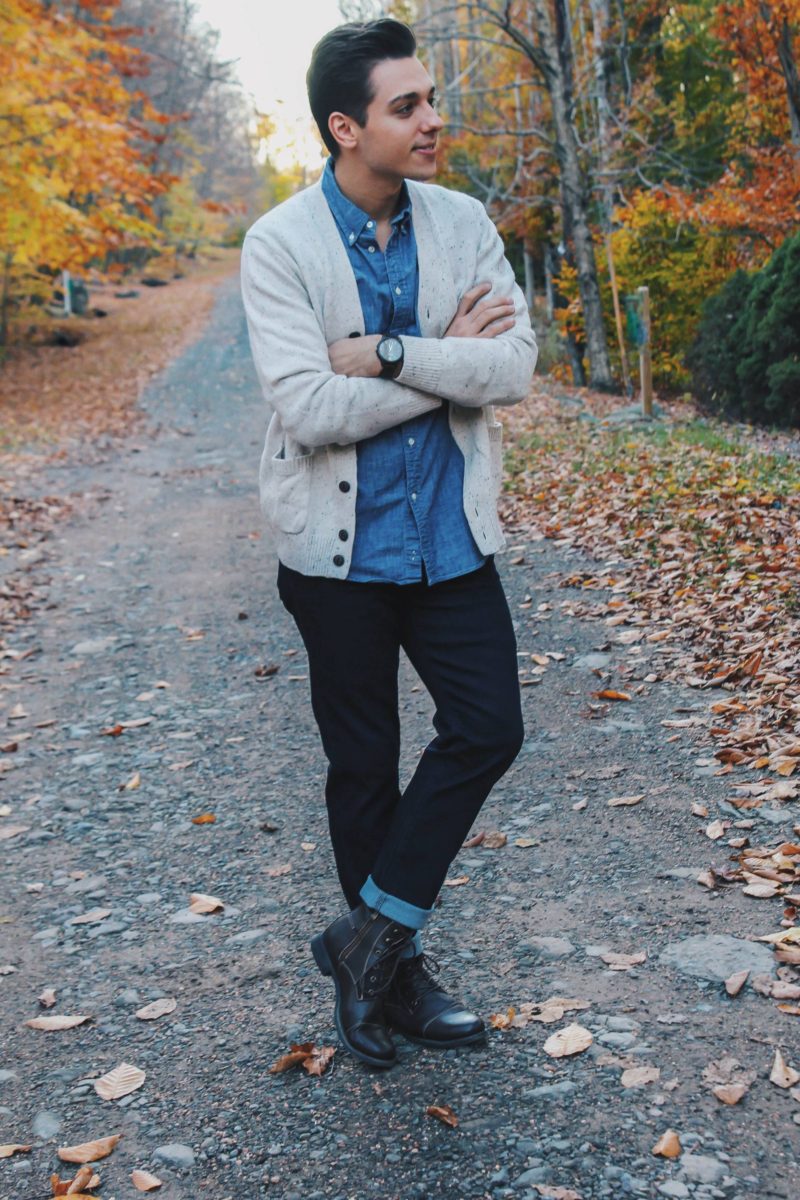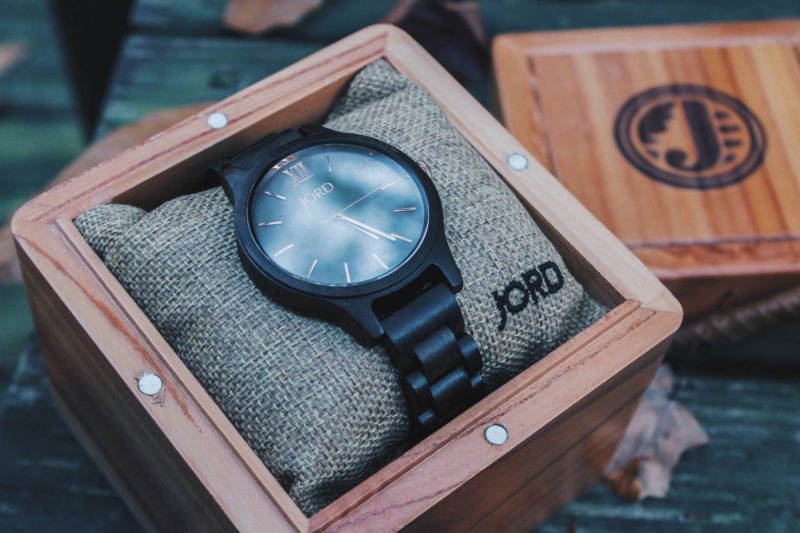 Hi, Guys! We've got some exciting news! We've partnered with JORD Wood Watches to style one of their amazing watches. Yes, we said wood! After looking through all of the watches, we finally decided on the Frankie Series in Dark Sandalwood & Smoke. On a side note, we've had our eyes on these watches for so long. If you're always on Instagram like us, then you've definitely seen these watches before. Almost all of our favorite people on Instagram seemed to get their hands on one of these watches. Now, it's our turn!  We really can't get over this unique watch. For starters, we are obsessed with the dark wood. This color allows you to pair this watch with just about anything. Being versatile is something we look for in any accessory. Whether we are hitting the city for a night out, or running to Target (obviously), we love throwing on this watch. The wood makes this watch so interesting. We have watches with metal bands, leather straps, and the in-between, but none made from wood. We are so excited about adding this to our collection. It's light-weight and super comfortable on our wrist. That's important since you wear your watch all day long. We also love that the watch comes with a one year warranty. Not that we plan on having to use the warranty, it's so nice to know we have that security. Both of these looks are perfect for a chilly fall day. We shot these looks while in the Poconos (check out our diary here), which was the perfect setting to show off this watch.
We highly suggest browsing all of the watches JORD has to offer. Check them out here:
---
GIVEAWAY
Now, onto the BEST part. We're giving you a chance to win a gift card to go towards your very own JORD Wood Watch. The winner of the giveaway gets a $75 e-gift code to the shop, and will be automatically selected and emailed. Everyone automatically receives a $20 e-gift code just for entering! The contest will close November 27th at 11:59pm. Both the $75 and the $20 codes will expire on January 1st, 2017. What do you have to lose?! This is a great way to get your hands on one of these watches. Enter HERE!
We want to be clear with you guys. We only partner with companies that we actually care about. Your trust is something we truly value. Don't worry, we will only bring you things we truly believe in. JORD Wood Watches most definitely meets all of our criteria. We hope you guys get a chance to check out these watches! Until next time…
---
THIS POST WAS SPONSORED BY JORD WOOD WATCHES