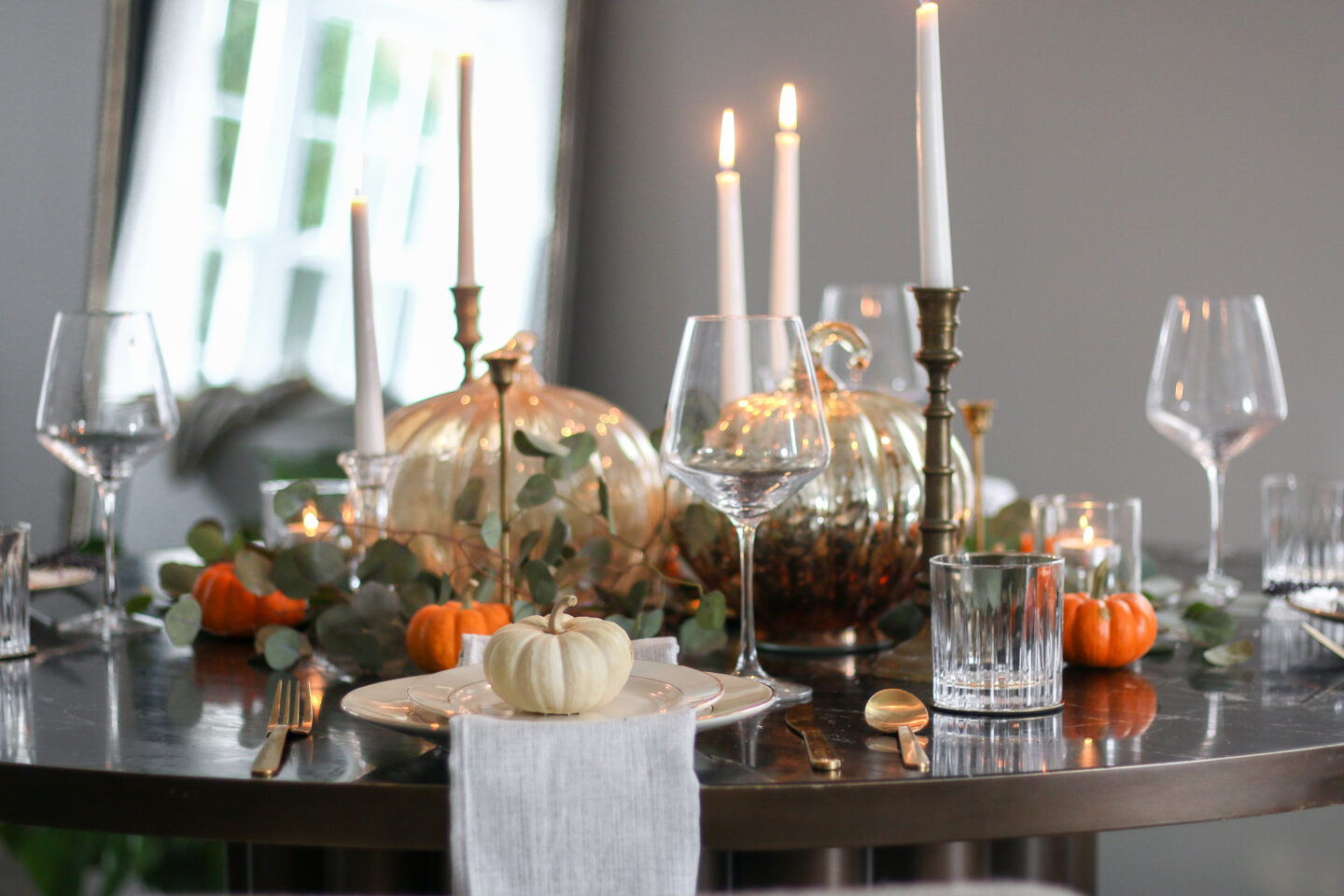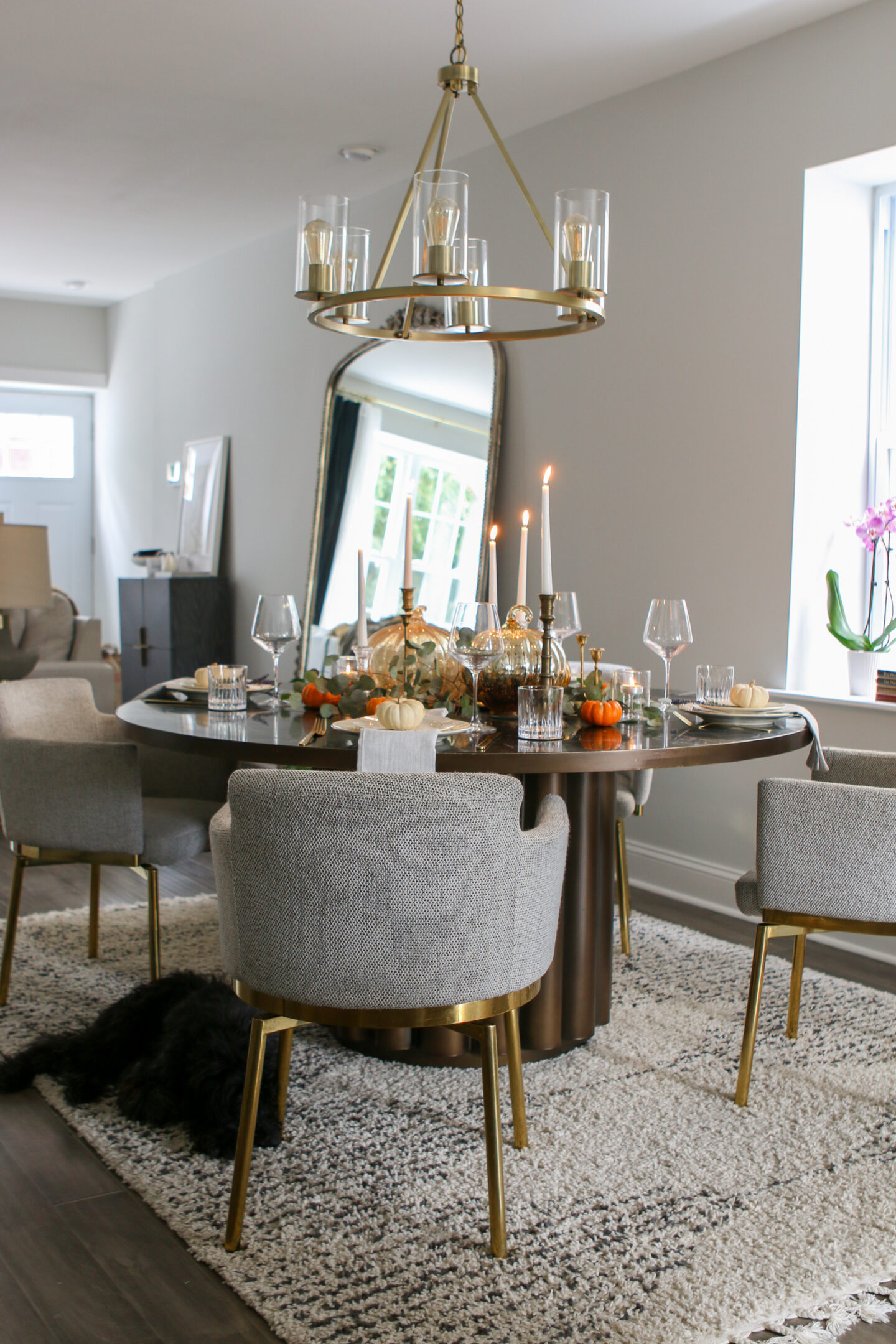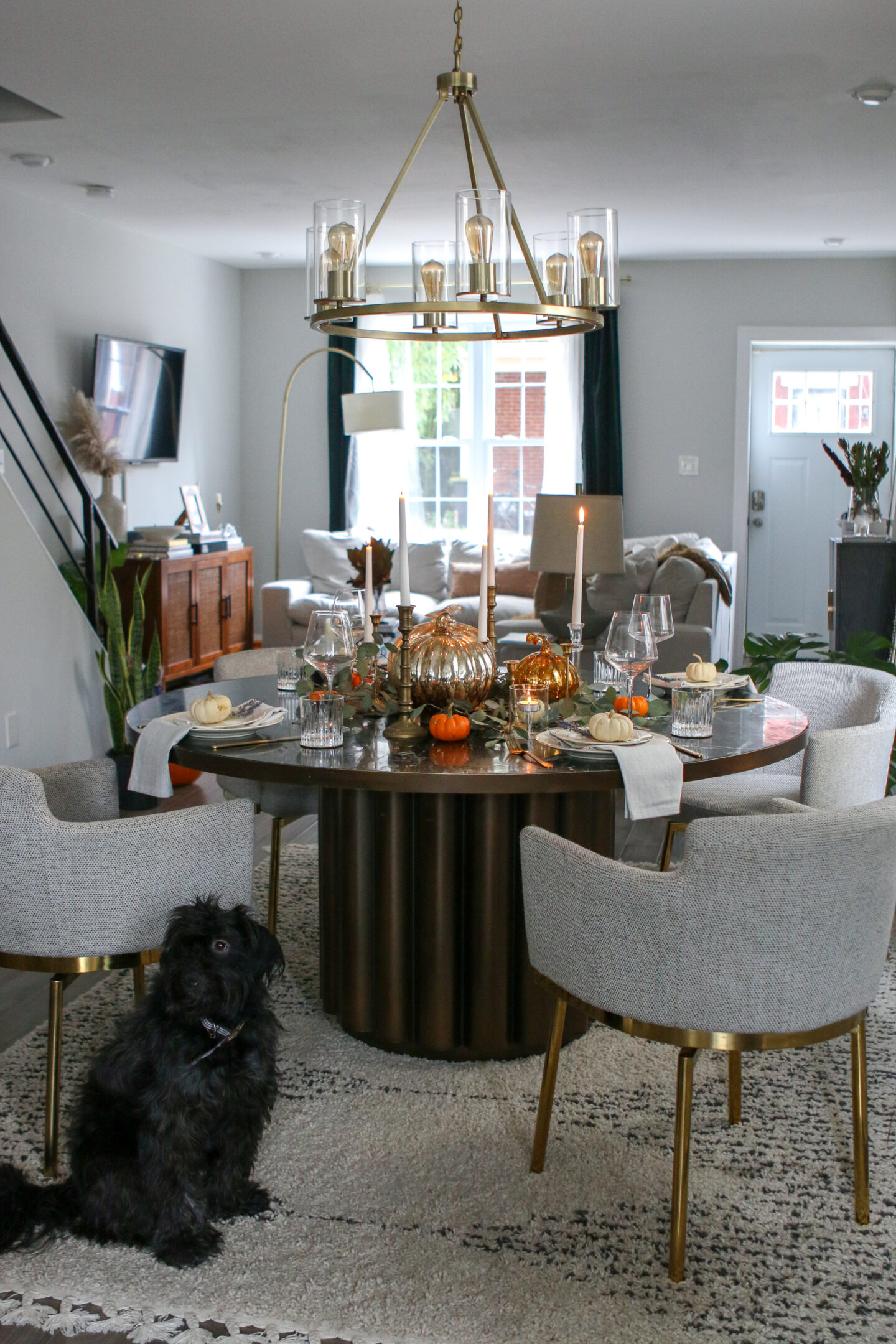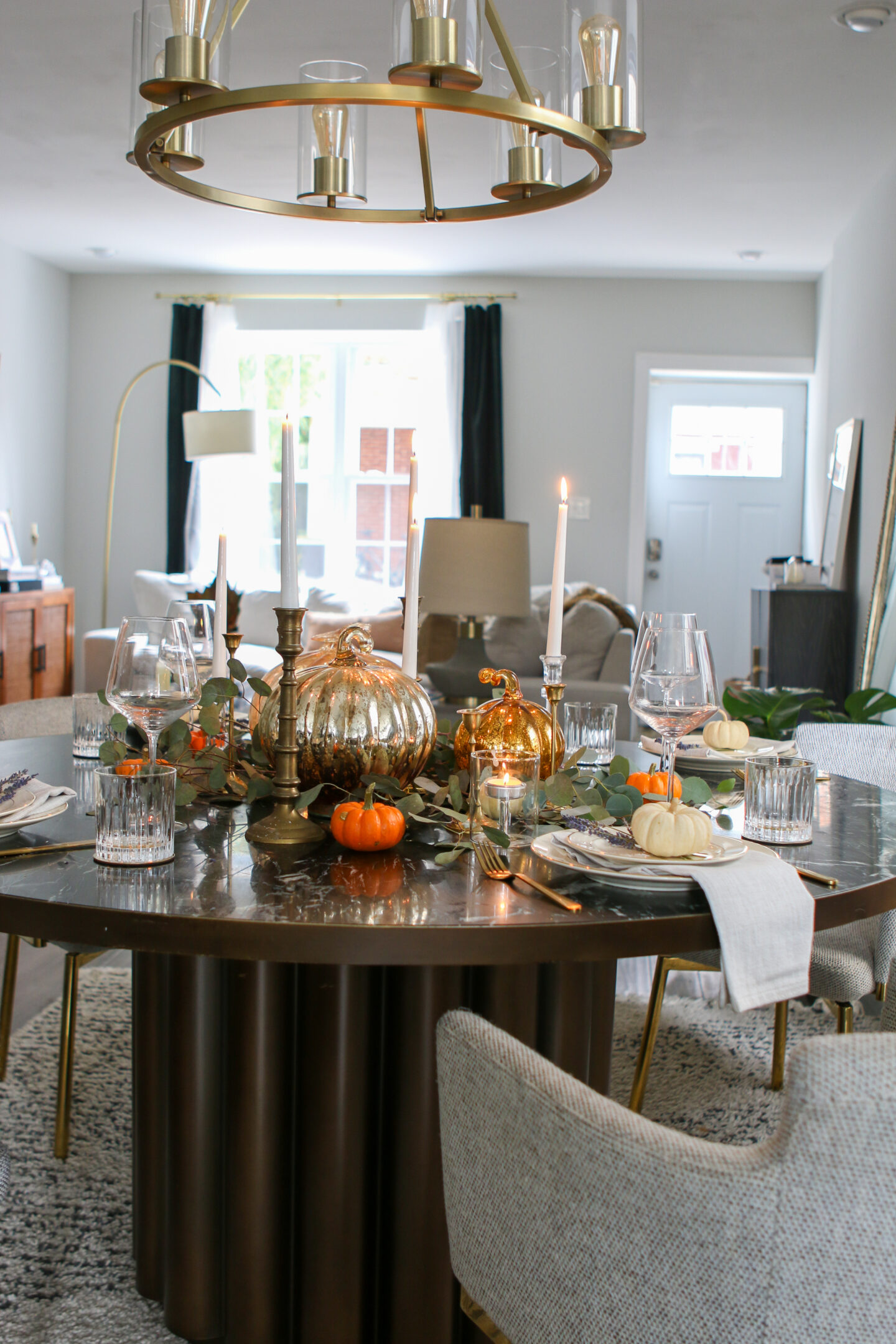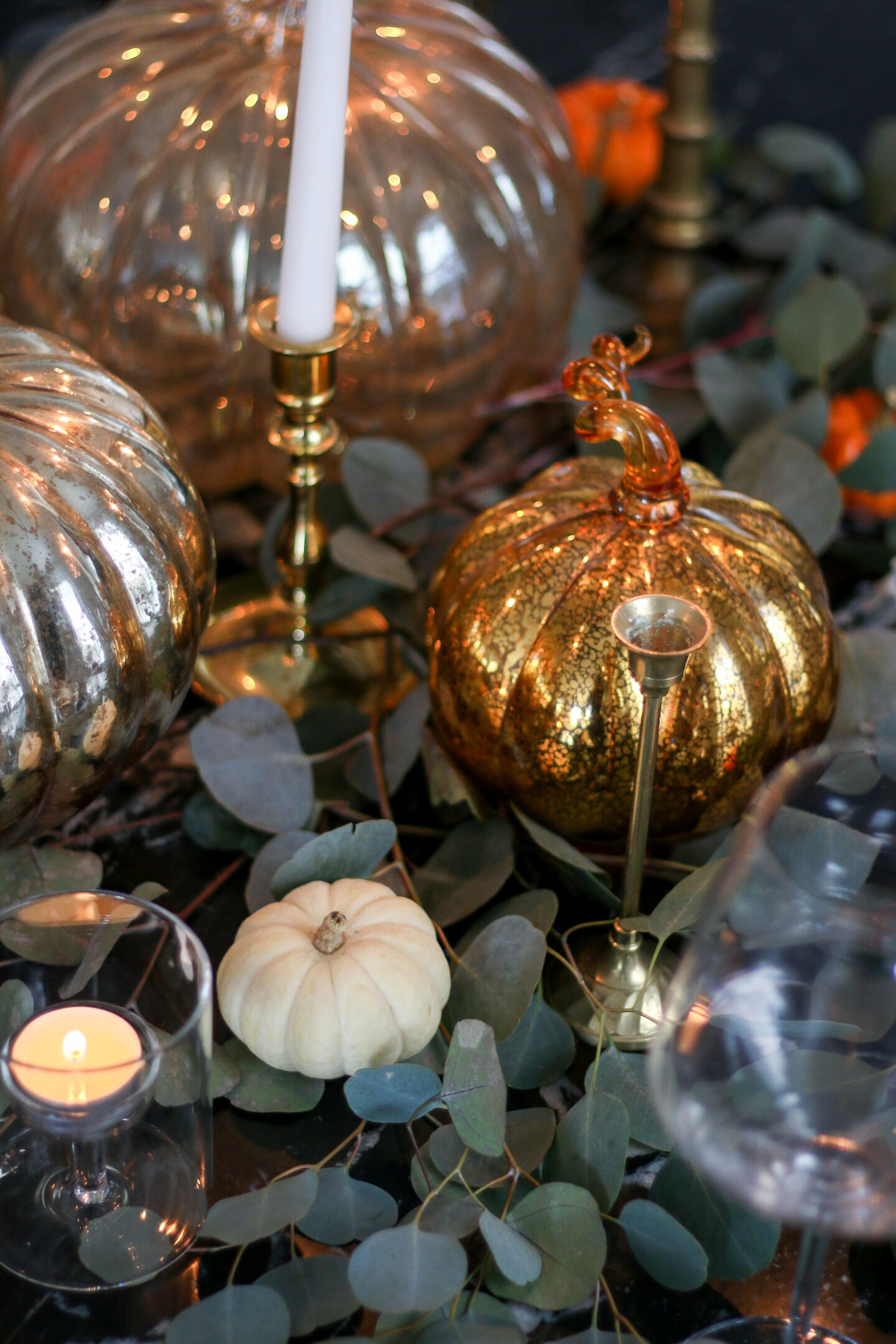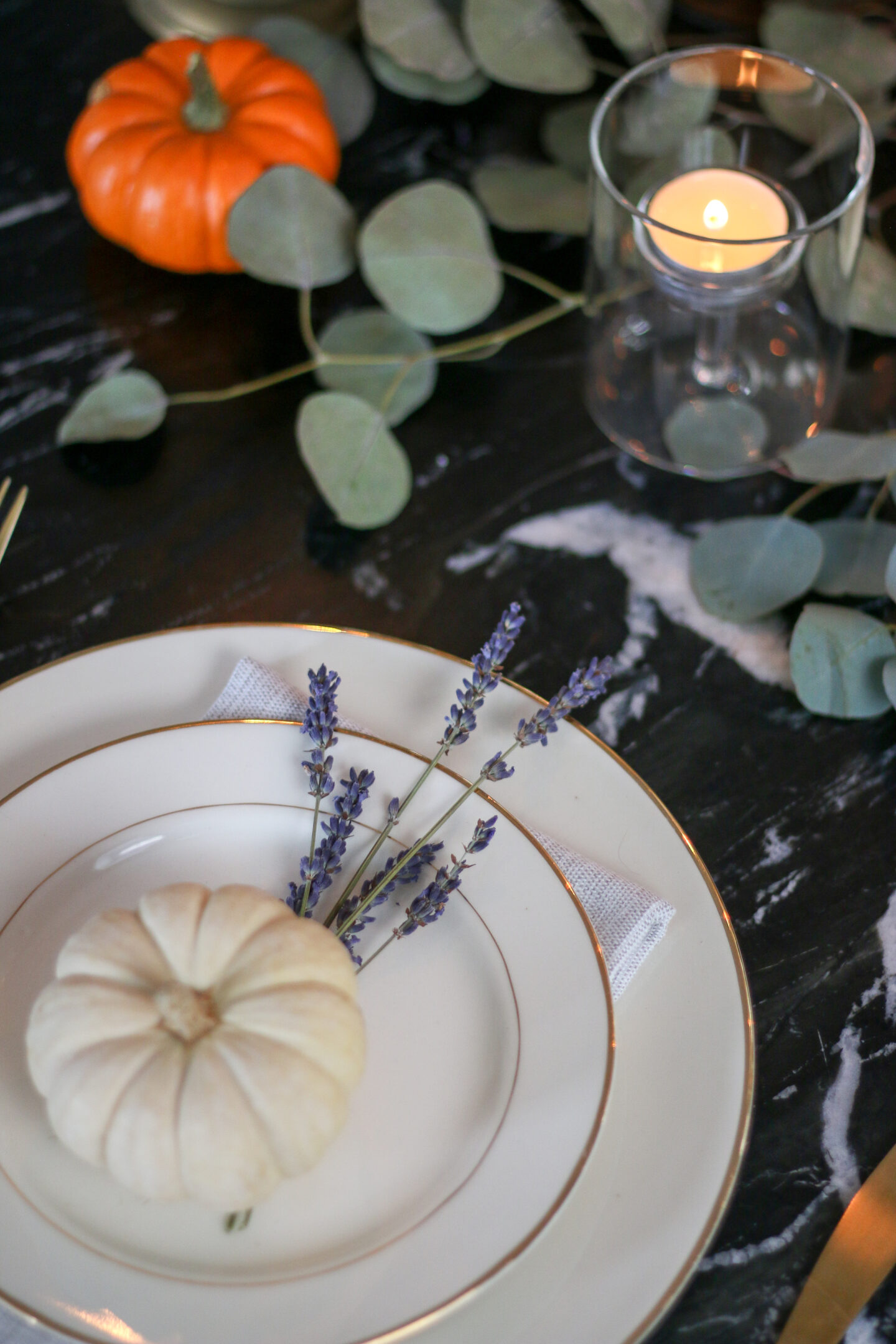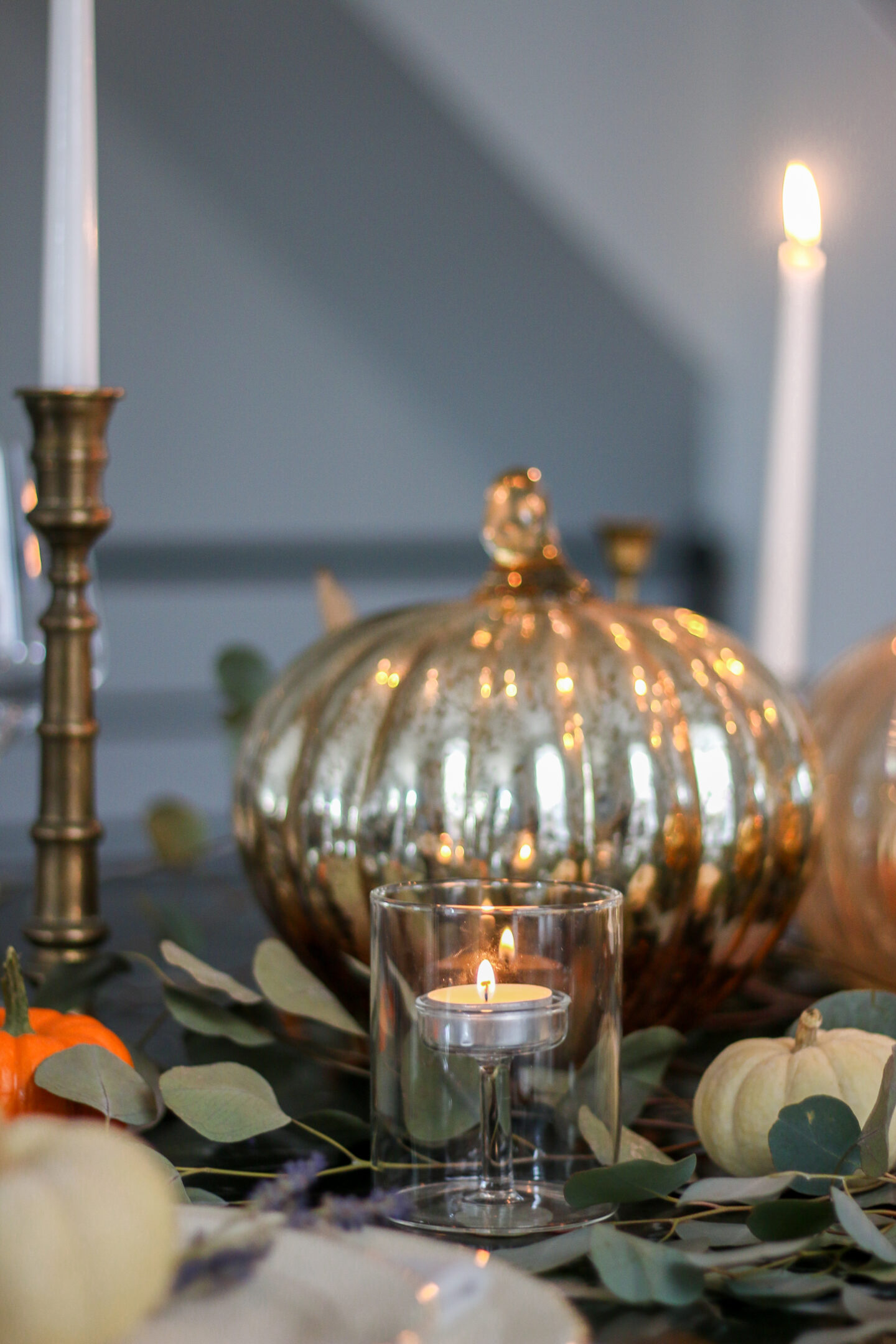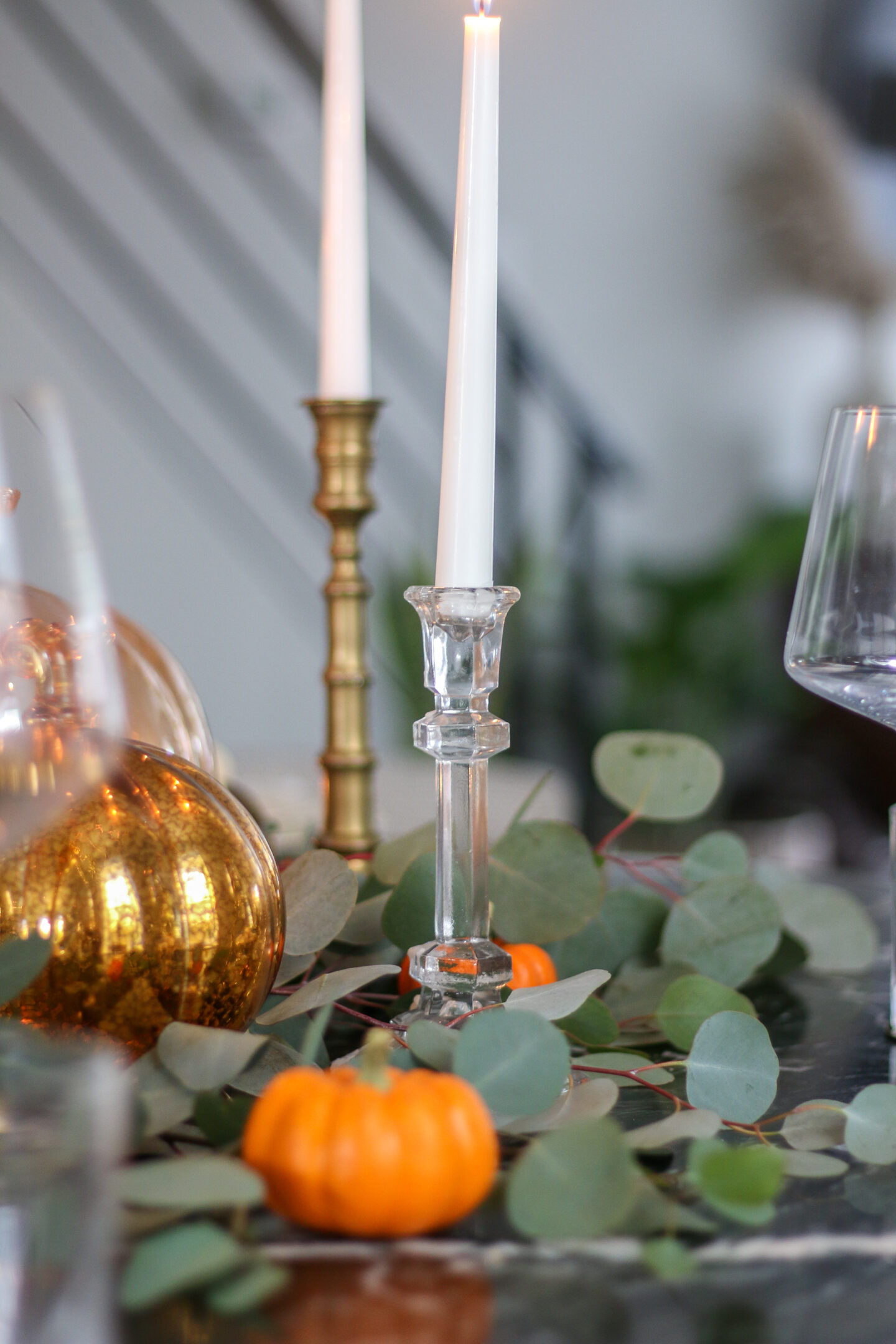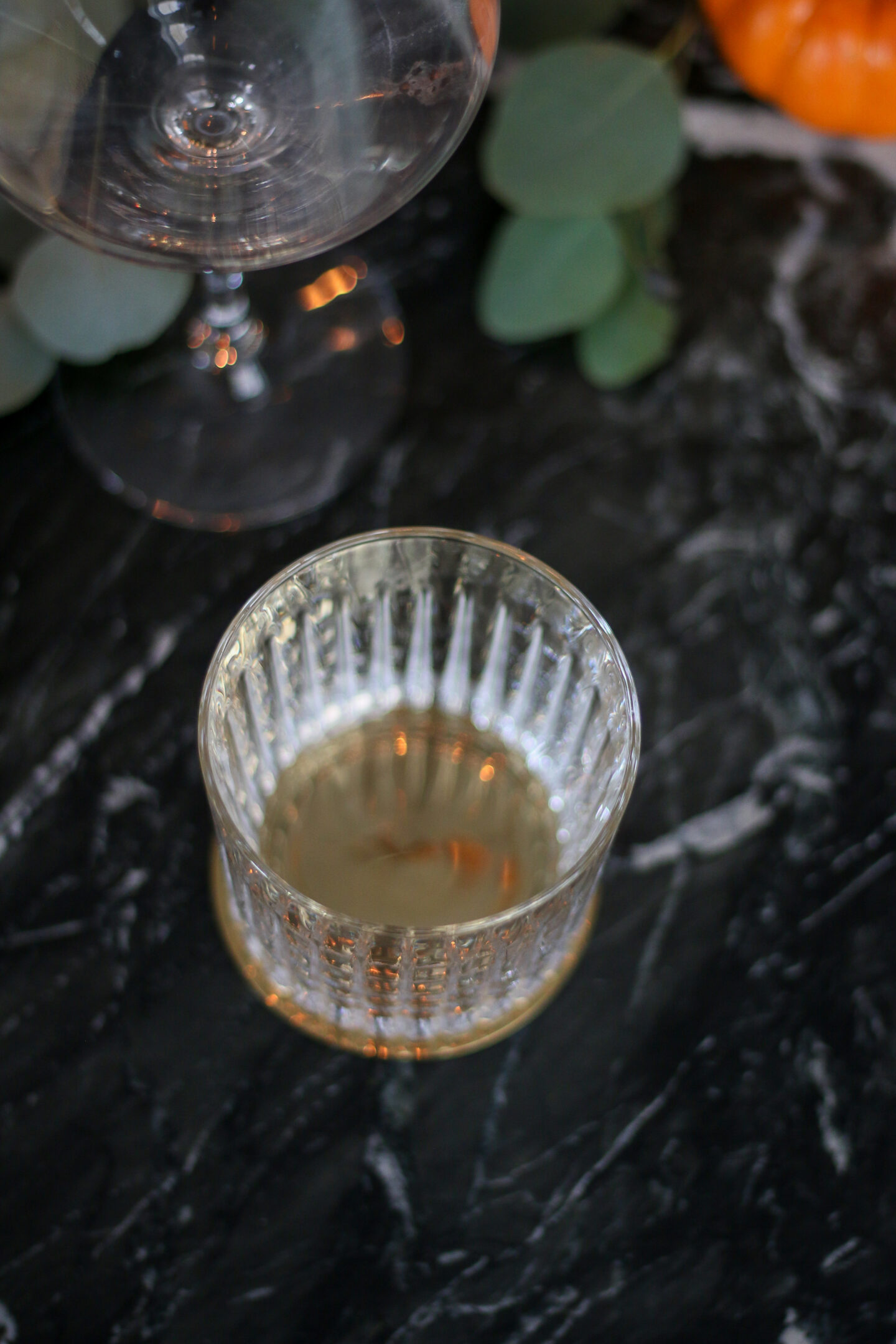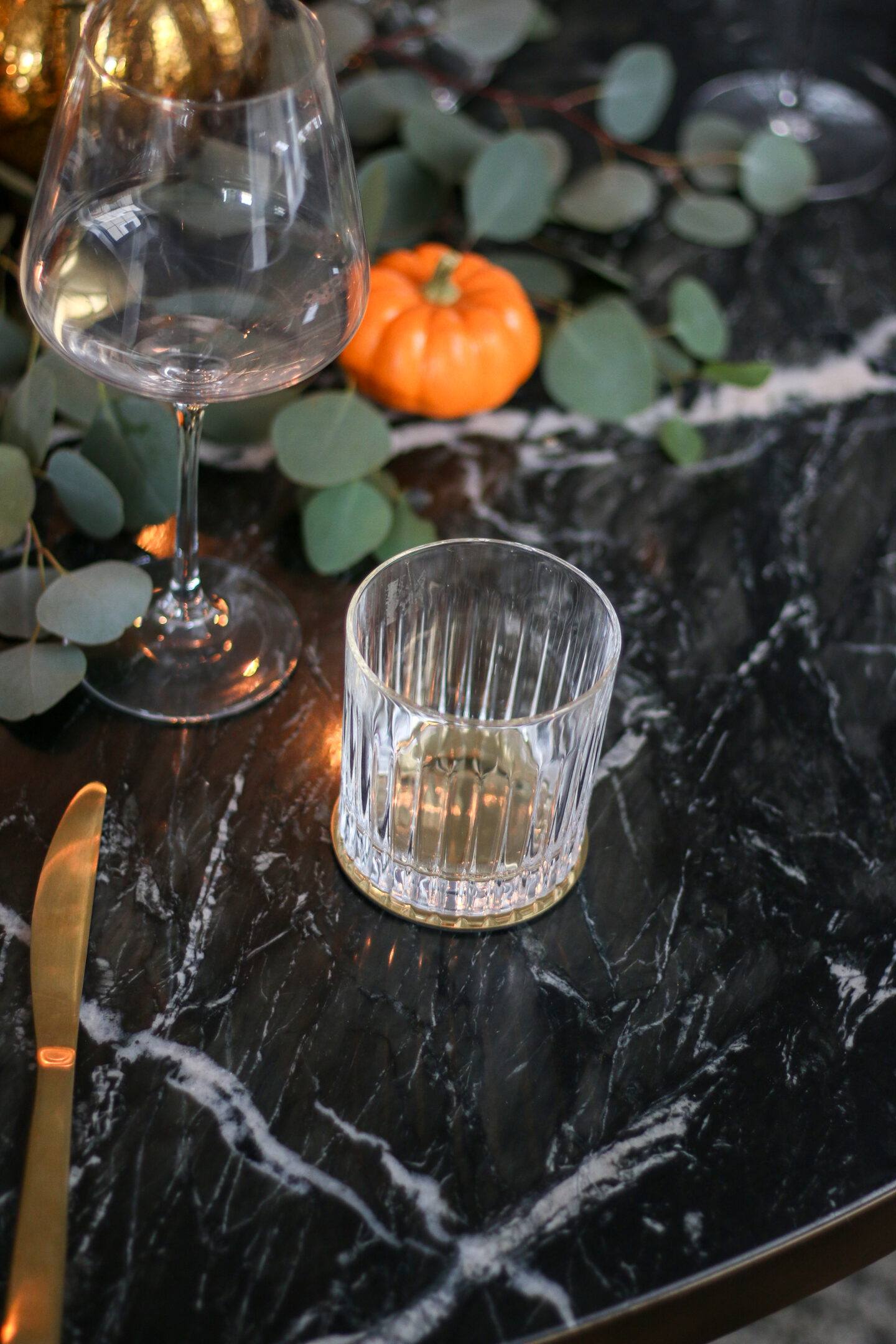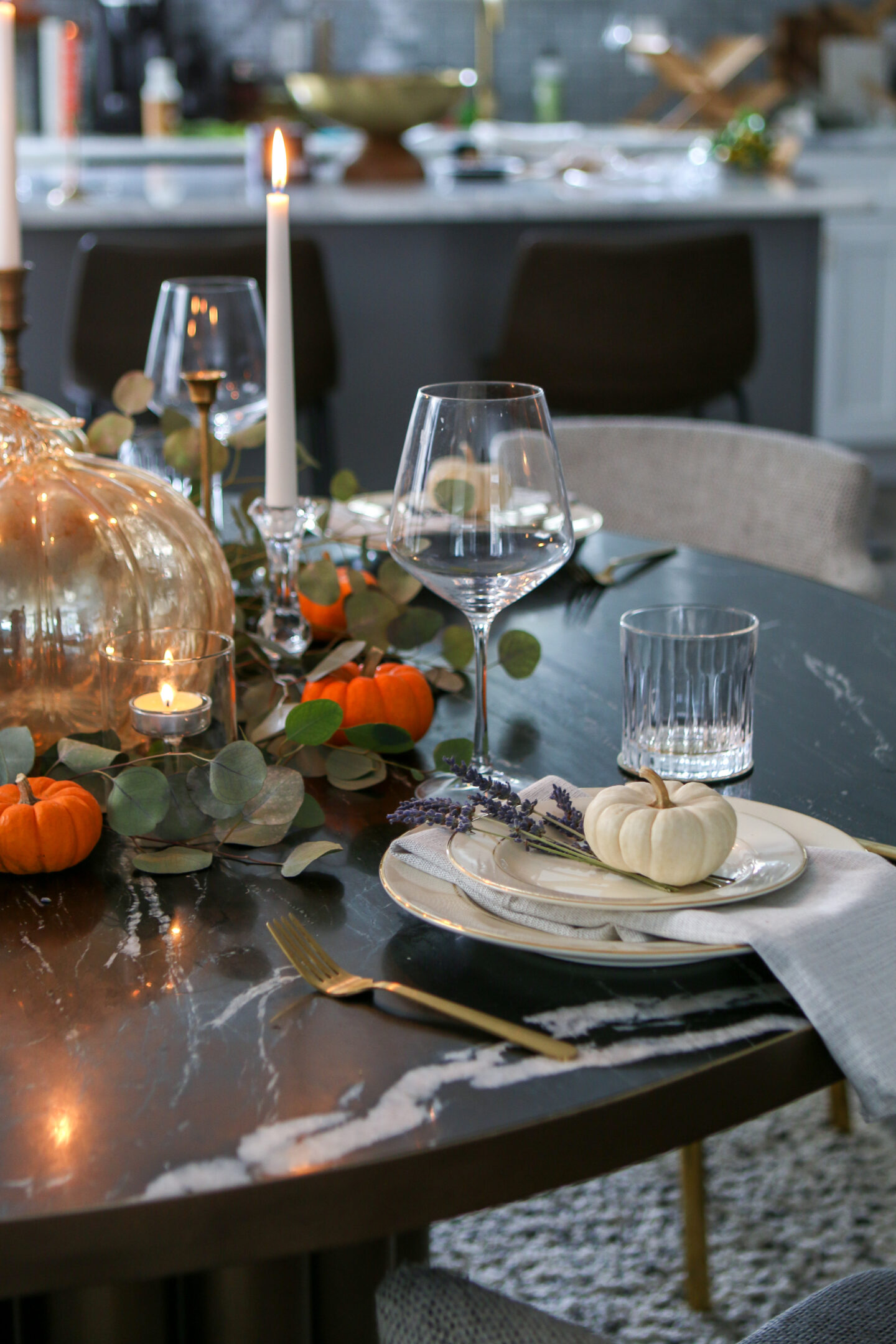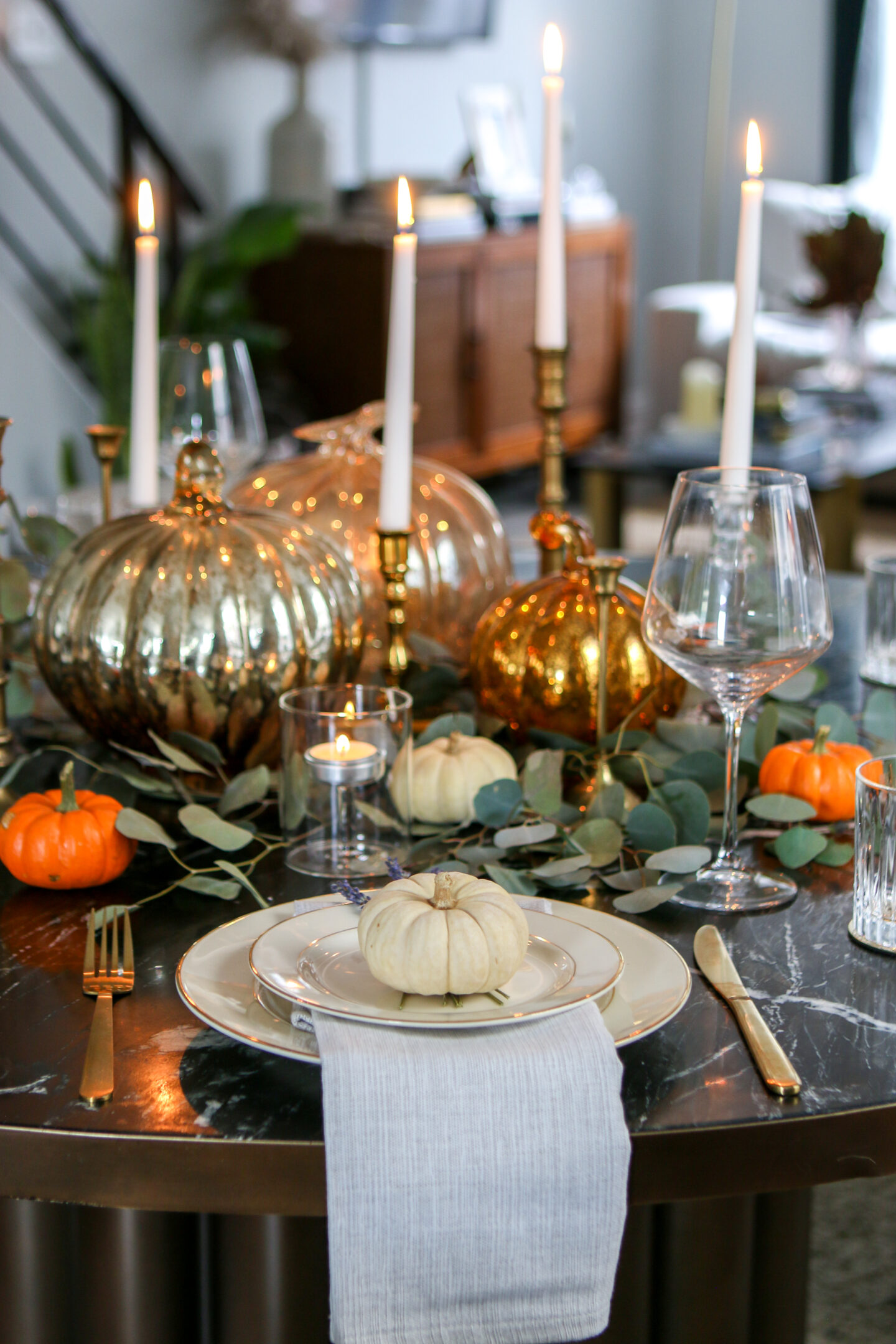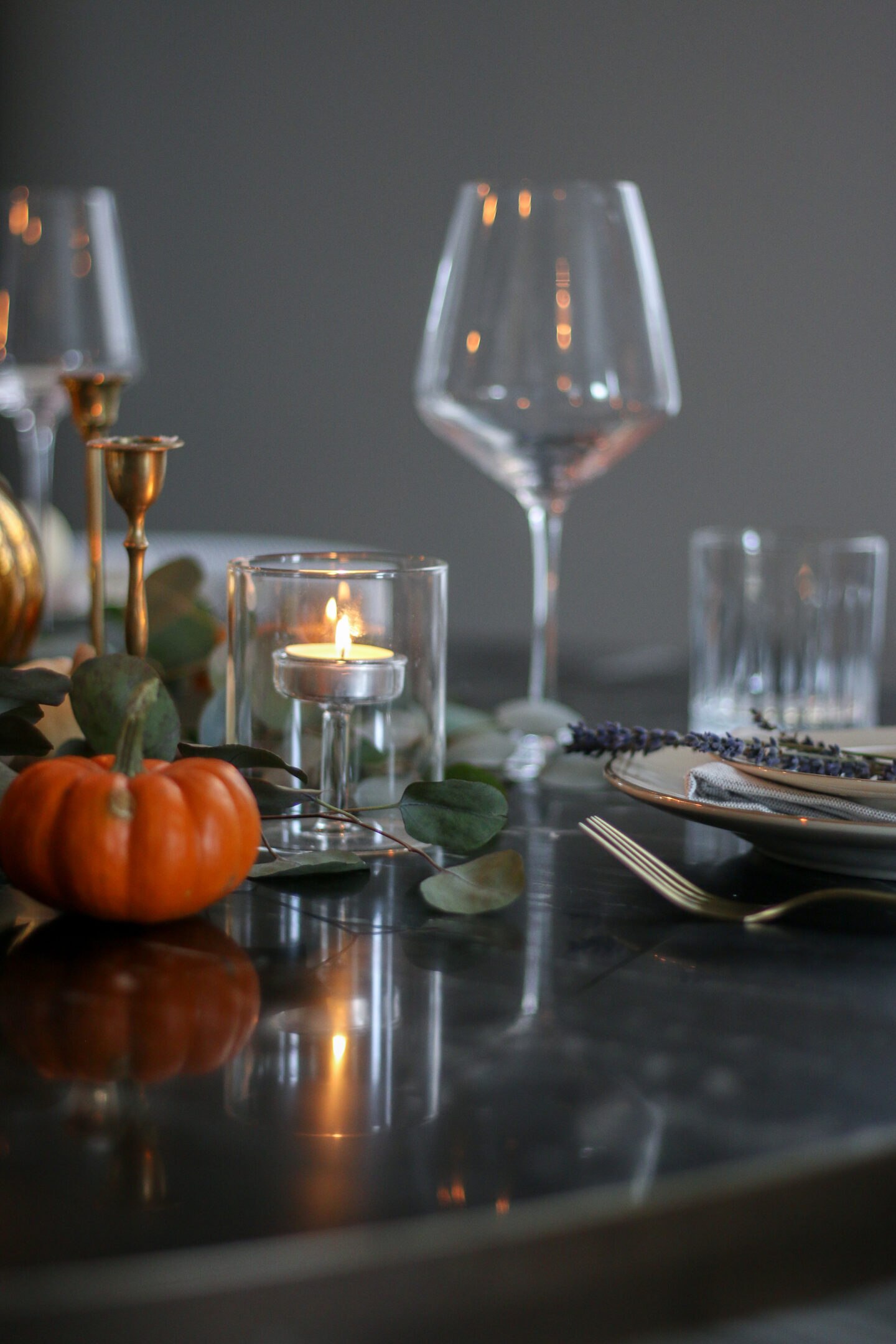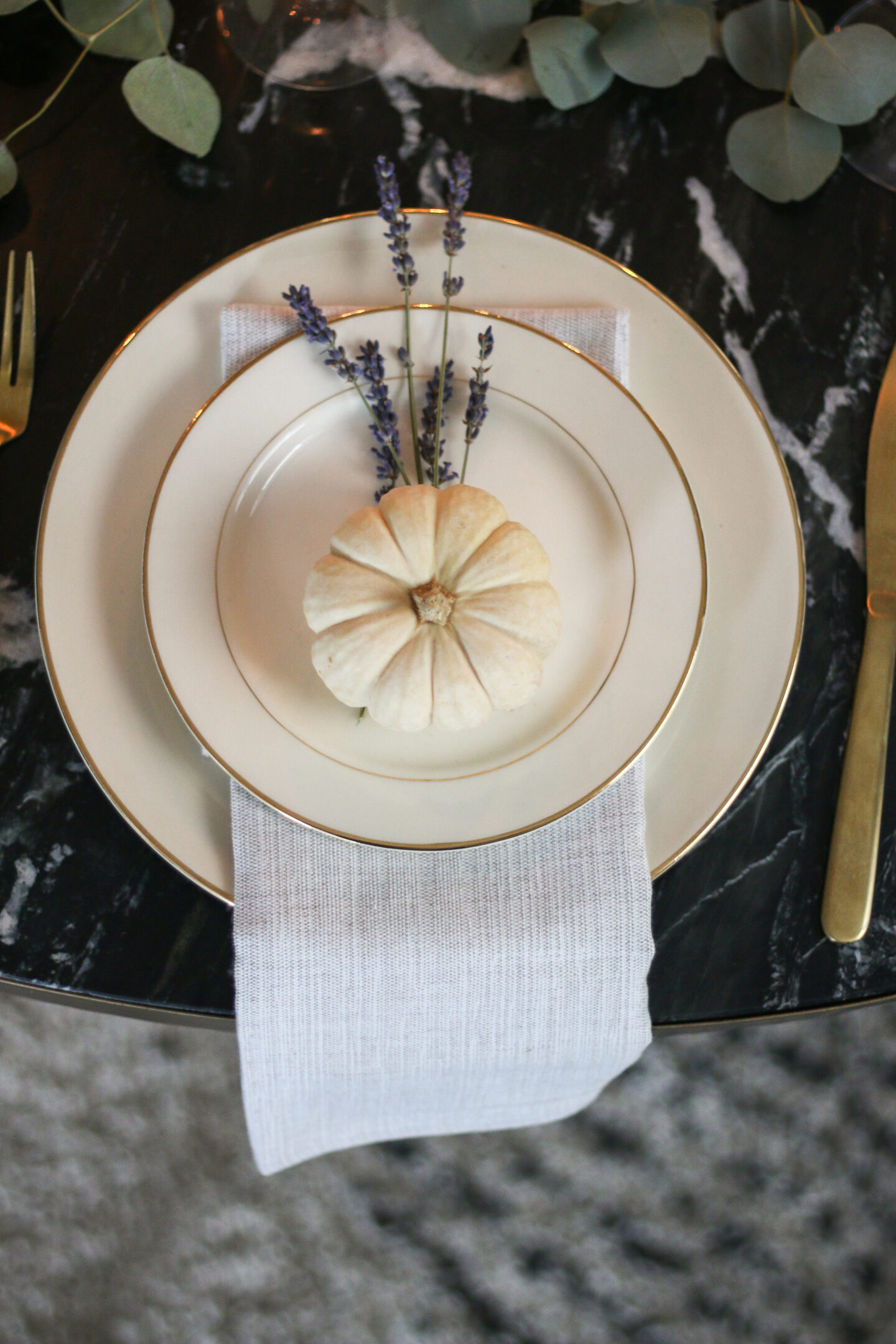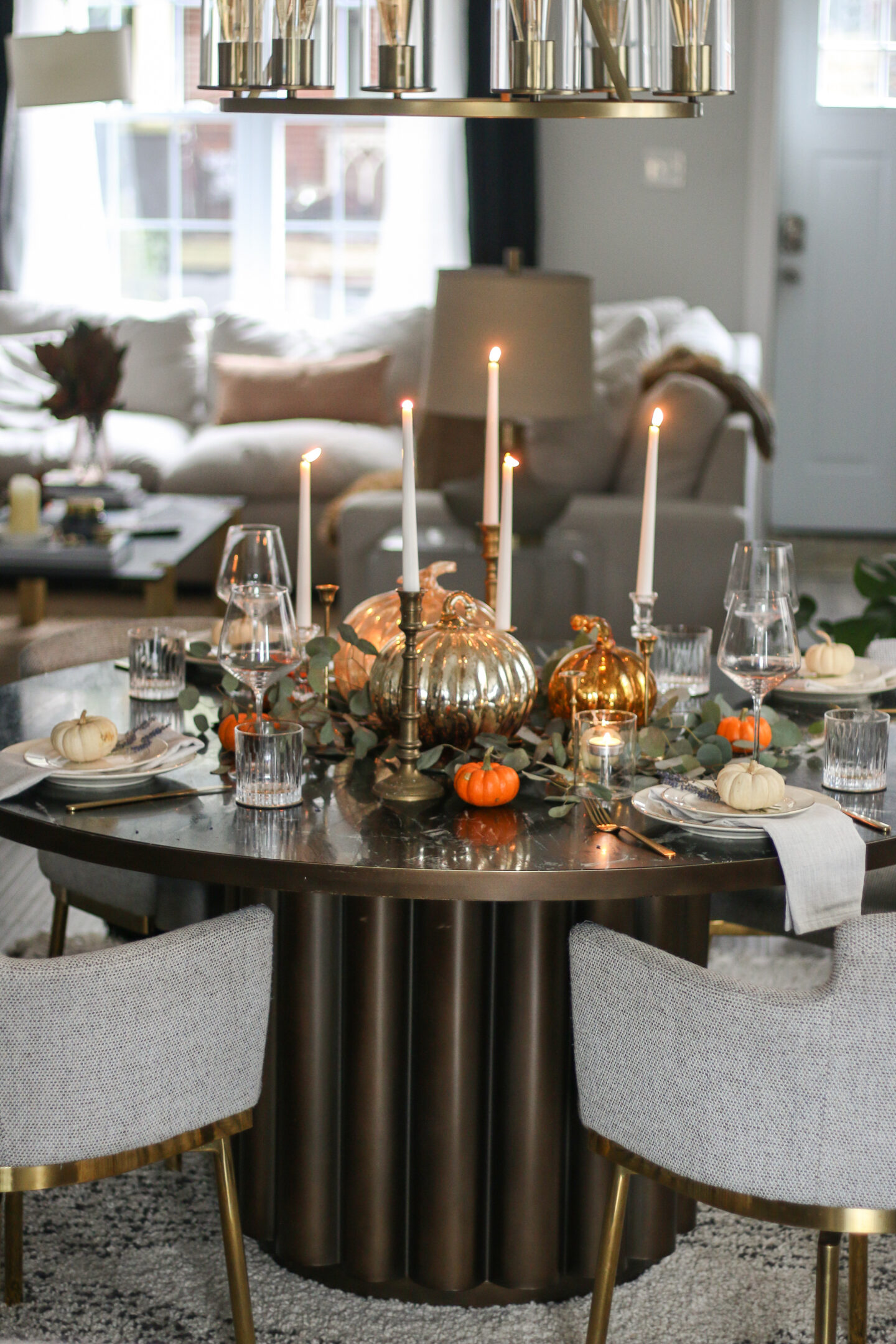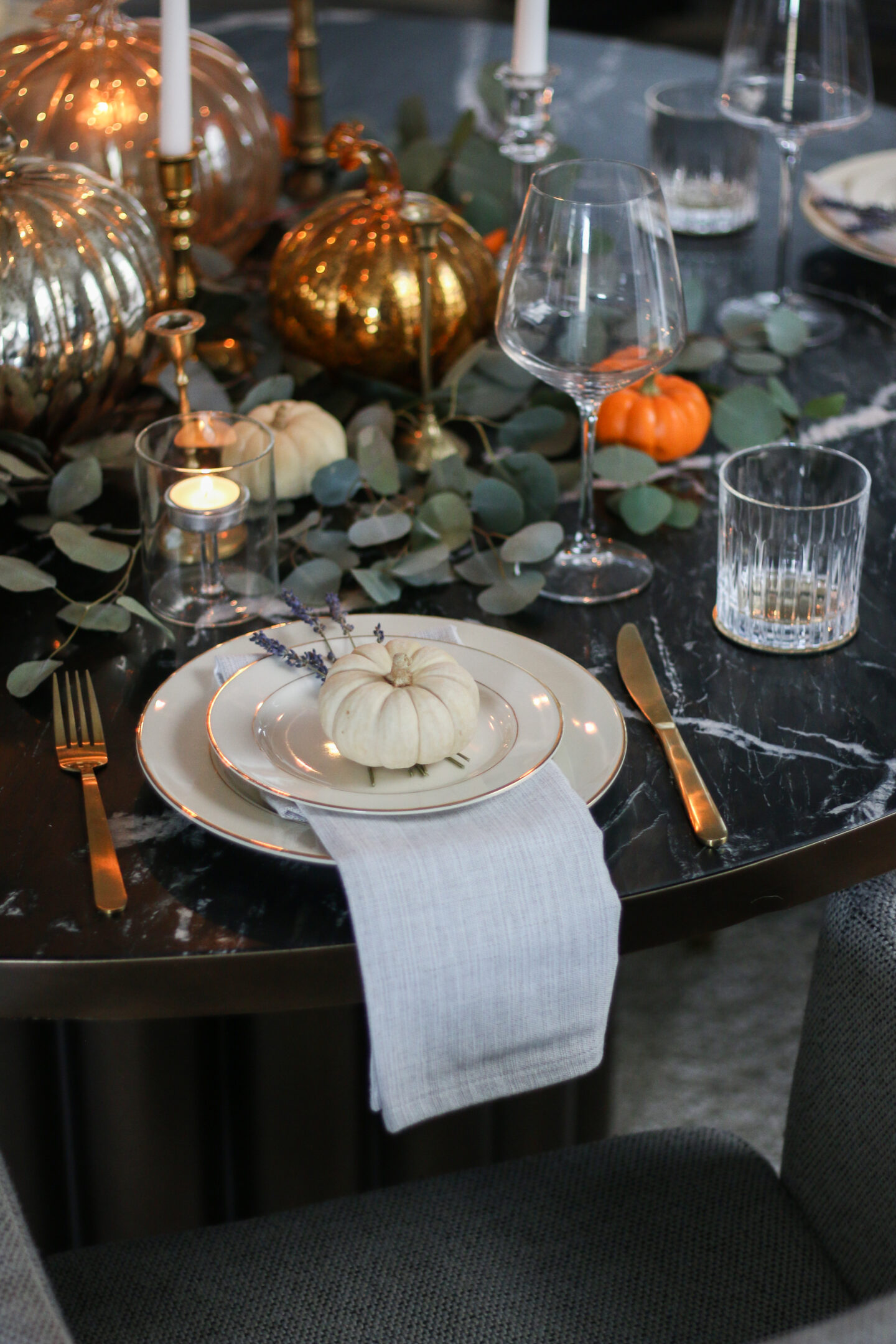 We are right in the midst of fall everything — Halloween just ended and Thanksgiving is around the corner. Since we bought a new dining table this year, we wanted to do something different for our fall tablescape. The dining table is black marble so we thought it would be good to add in some natural elements. We wanted something that would make a statement but also blend in with the rest of the decor in the house.
For the natural element, we added eucalyptus and real mini pumpkins (both from Trader Joe's). We wanted it to totally take over the center of the table. We didn't want to add just a few pieces and call it a day. You know we love a statement and going over the top. We always buy our eucalyptus at Trader Joe's — along with all of our fresh flowers. Always the best deal!
Since the pumpkins are small, we knew we needed to add something with more volume. We found these amazing glass pumpkins at HomeGoods last year. They are exactly what the table needed — it screams fall lol. They became the main focus with little details sprinkled all around. But that's not it! We are obsessed with candles (duh). You probably already know this since we can't have a night in without lighting 92383 candles. We love the ambiance! So we added a ton of vintage brass candle holders to give a classic and timeless look to the table. They help bring in the height element without blocking the view for guests.
We should also mention you need to keep in mind that decorating a round table is much different than a standard long dining table. In past years, we've created tablescapes that run the length of the table. But with a round table, you need to section off the space in the center you want to use and go from there. Just something to keep in mind.
The last piece of the tablescape is the actual table setting. Since we have a black marble table, we wanted to stay super light and neutral for the settings. We first started with the plates. They are actually from Alex's late grandma so they hold a special place in our hearts. We wanted to create a layered look for each setting. We started with the main plate and then added linen napkins (found at HomeGoods) on top. After that, we added the salad plate. To make things even more extra, we placed fresh lavender and a mini white pumpkin on top. This creates a layered look while still incorporating natural elements. Ugh we love it so much!! Also, keep in mind that your tablescape will be a conversation starter. Each piece that you add can bring back old memories and really cause a "wow" factor!
We also added a gold element by using brass flatware. But we also wanted to take it a step further. Instead of just setting the water glasses on the table, we added a gold coaster (found at IKEA). It adds another little touch to the table and creates another dimensional element. Plus, coasters are usually thought of as something you only use on a coffee table. We wanted to show that you can do whatever you want.
Remember, this tablescape is great for any occasion throughout the fall season. Whether it be Halloween, Thanksgiving, or just a Friday night with some friends, your tablescape will be the focal point of your gathering! So what do you think? We are in love with how the table turned out this year. Now it's time to have some friends over for dinner! Until next time…