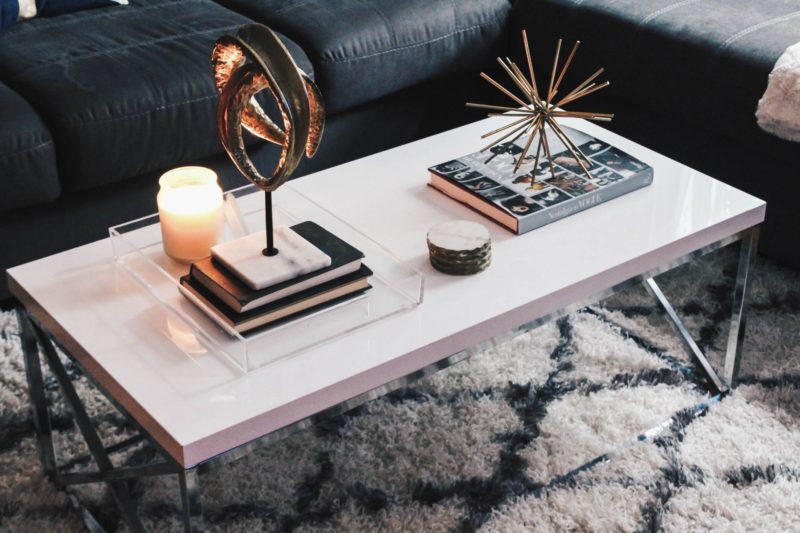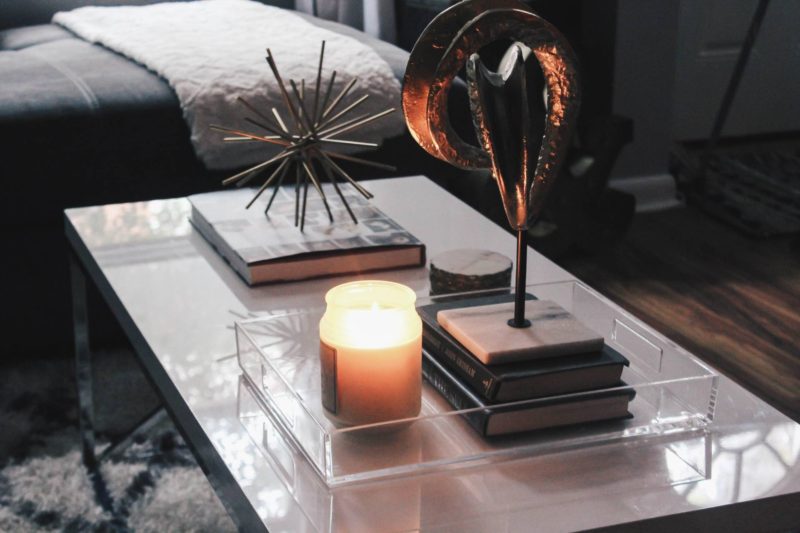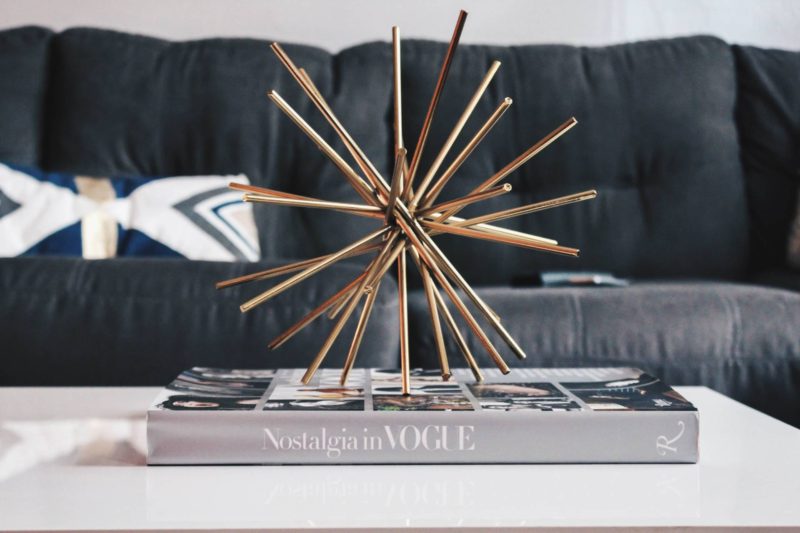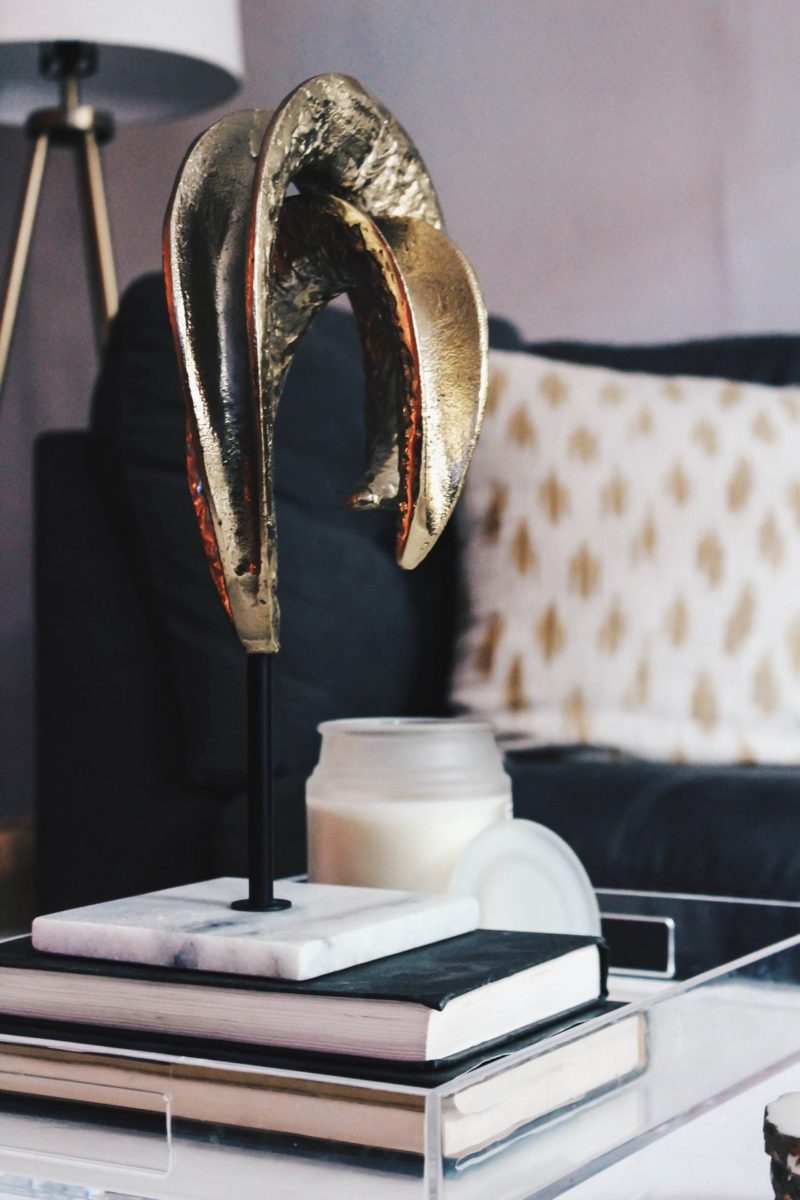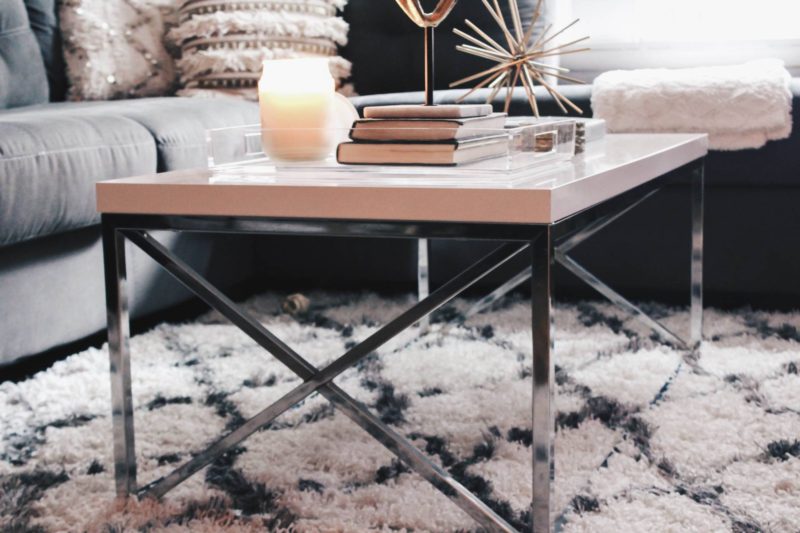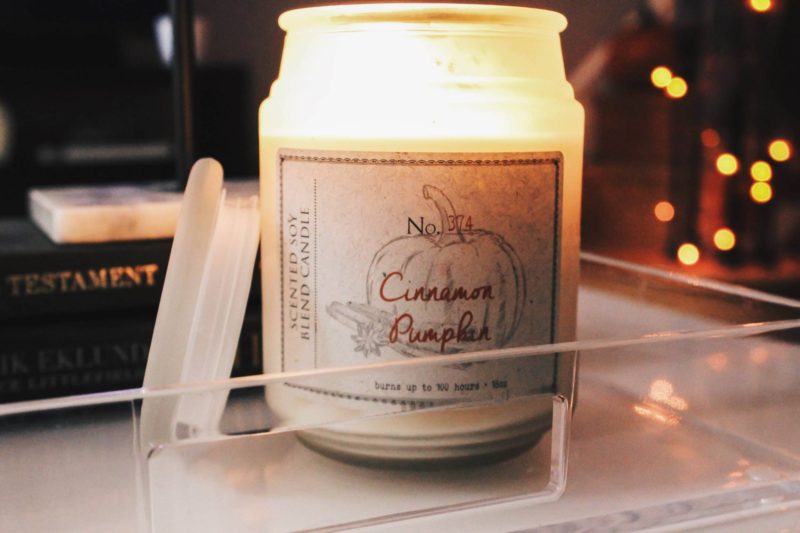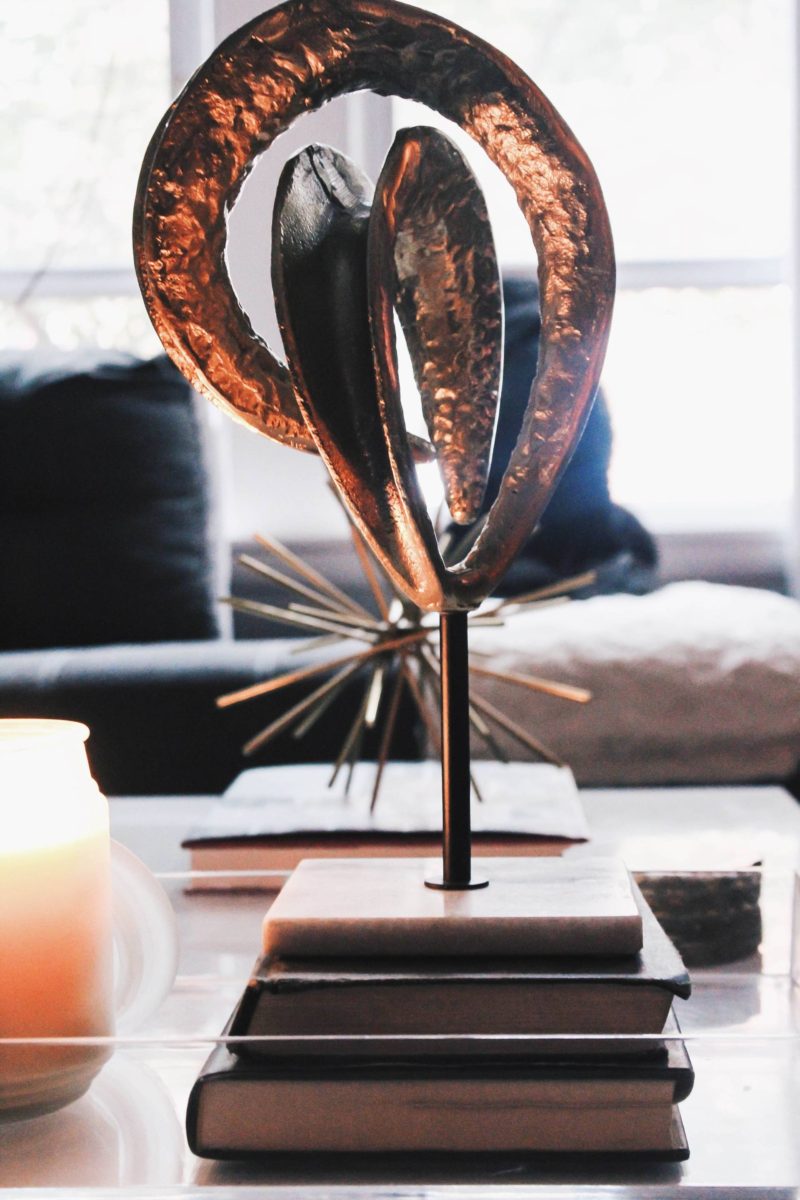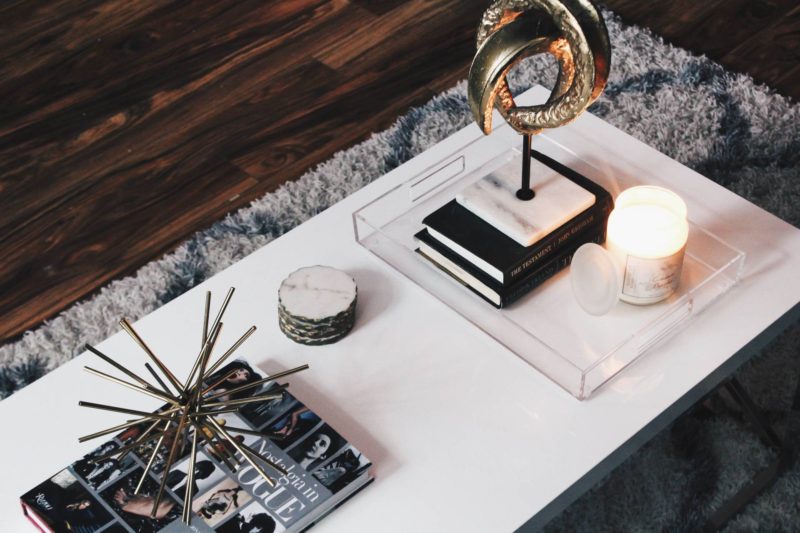 The coffee table is the center of your living room. That's why styling your table is so important.  The best part is the fact that it doesn't have to be very hard. We like to stick to a few simple rules when piecing our look together. Think of this as a guideline. Don't worry, there isn't an exact science to all of this. Try following along and your coffee table is bound to look amazing!
RULE OF THUMB:
Tray – This acts as your anchor. Every table needs something to keep it grounded.
Books – Coffee table books are a must. We love using both magazines and books when it comes to coffee tables. This also provides some entertainment for your guests if need be.
Candle – Your coffee table needs the right ambiance. Find a candle that not only smells great but looks great too.
Sculptural Objects – This breaks up the uniformity of the table. You don't want harsh lines throughout the entire table. Break it up with a few decorative pieces.
Height – Though you don't want pieces too high, you do need something to draw your eyes up. Adding a vase or a tall decor piece works wonders for adding some height and dimension.
That's it! See, it's not that bad, right? By following this rule of thumb, you really can't go wrong.
Let us know what you think in the comments below! Until next time…
---
[jetpack_subscription_form]