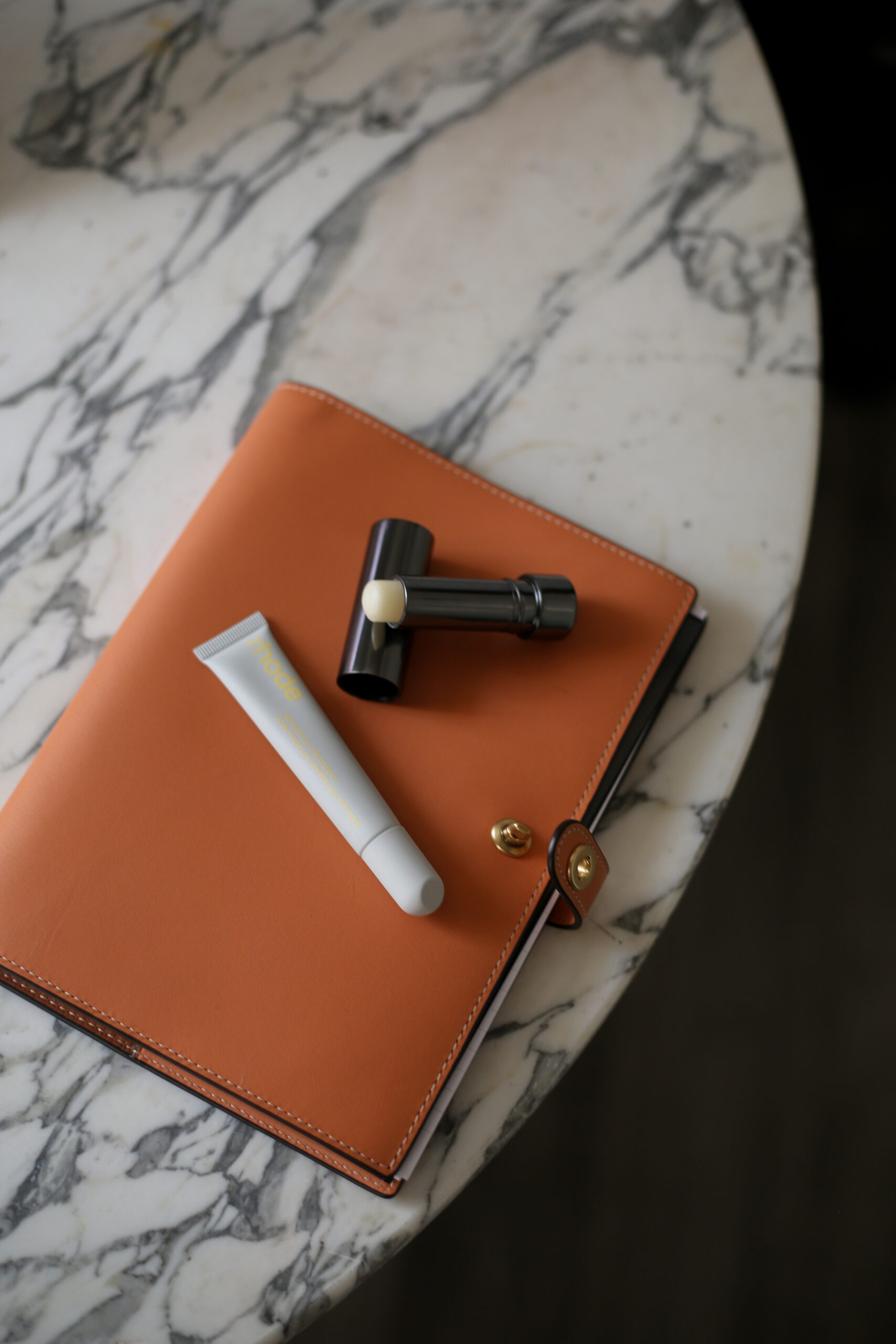 If you are anything like us, you're constantly reaching for lip balm. For as long as we can remember, we've been on the hunt for the next best lip treatment. For some reason, our lips are just always dry. If you can relate, you know how frustrating this can be. We're here to tell you, there are great products out there to help hydrate and quench your lips!
Rhode peptide lip treatment – this thick and juicy lip treatment is a great way to keep your lips hydrated all day long. If you're anything like us, you find yourself applying & reapplying lip balms all day long. We like to add a bit of water to our lips first and layer with this lip treatment to help hydrate. We like the unscented version!
Burt's Bees lip balm – this is our tried and true lip product. We have been using this LITERALLY since high school. For some reason, you can apply this once and you'll be good to go for hours!
PerriconeMD cold plasma+ lip therapy – this product is a little newer to us. We were fortunate enough to have this gifted to us from the brand. We absolutely love the packaging! The lip balm itself is great. It glides really nicely and doesn't leave a sticky feeling on your lips.
Summer Fridays lip butter balm – okay, if we could recommend one thick treatment to use, it would be this! The name says it all, this product is really like butter for your lips. No joke, this stuff is so hydrating and contains ingredients that really make a difference. It's also a "clean" beauty product at Sephora. We recently went on a trip to Tulum and we kept stealing this from our friend.
Laneige lip glowy balm – this one kind of reminds us of the Summer Fridays lip balm. Very hydrating, glides nicely on the lips, and keeps them feeling good! They all have a slight tint but you can't tell once it's applied to your lips.
Naturium Phyto-Glow lip balm – coming in at a great price point! For $10 you can have a product that really works! Both of us are obsessed with everything from this brand. They make high-quality, effective products for a great price! We use the clear version but they also have various colors if you're looking for a little tint!
Glossier Balm Dotcom – we just started using this. It's very much like Aquaphor but dare I say a little better? This will last you a long time because a little really does go a long way! We like to use this during the colder months when our lips are really dry and cracked. We sometimes apply a little water or serum to our lips and cover them with the balm dotcom – it's very thick and acts as an occlusive to trap in all of that moisture.
Until next time…