The time has come! We are finally ready to give you guys a Kylie Skin review. Now, just to be clear, these are just our initial thoughts. Obviously, if you want to track long term results, you need to use a product consistently for much longer. However, we want to breakdown how we're feeling about the products, the brand, and if we think you should spend the money.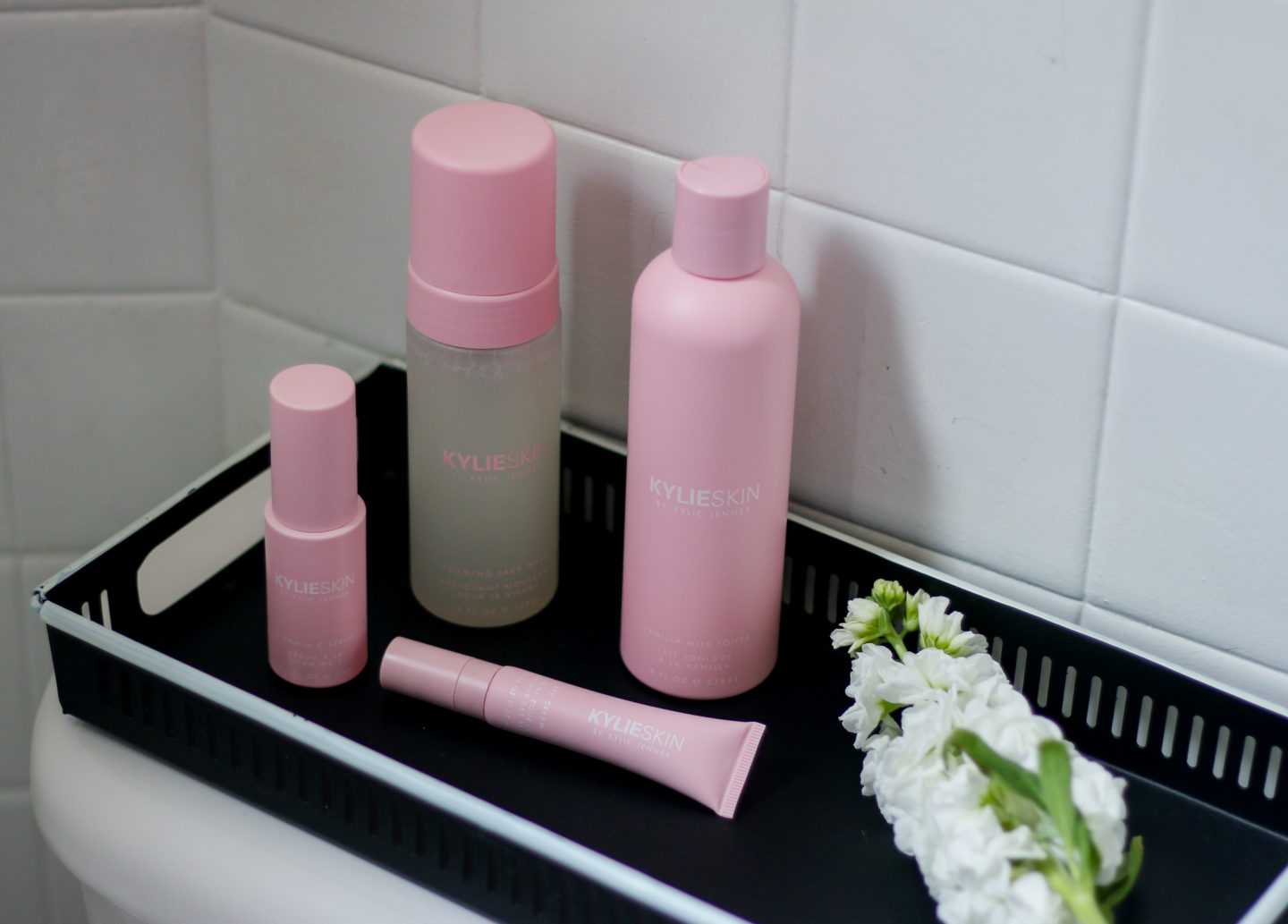 What We Bought
We decided to purchase the face wash, toner, eye cream, and serum. We didn't go for the scrub because of the ingredients. We don't like to use manual scrubs and this one is walnut-based. You probably already heard about the controversy surrounding this when she first launched. Walnuts can be pretty harsh on your skin. They can cause microscopic tears and do more harm than good. That's why we passed on that one. As far as the moisturizer, we didn't pick that up because we just didn't need another moisturizer. No other reason than that. It's also important to note this line is cruelty-free, gluten-free, vegan, sulfate free, paraben free and dermatologist tested.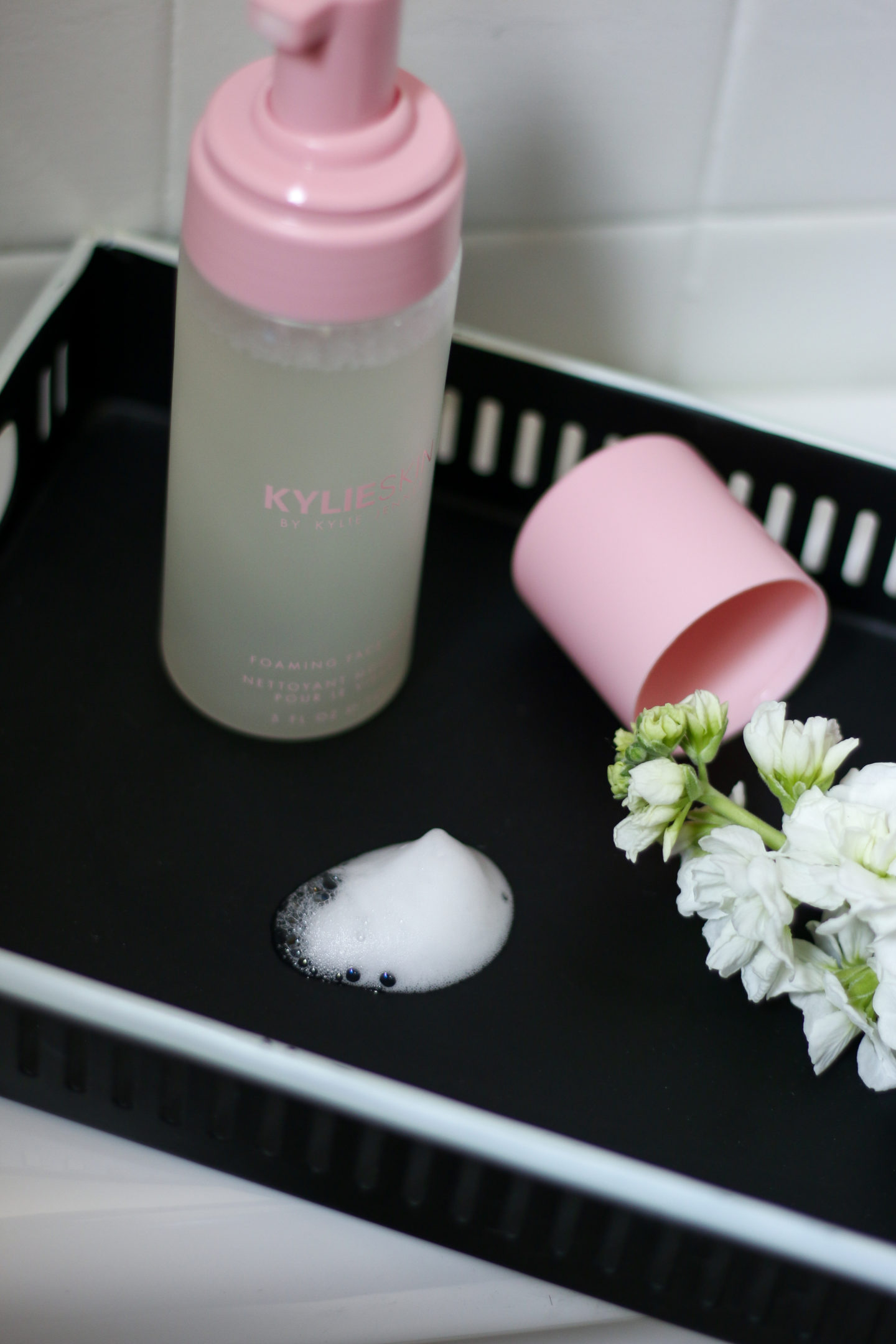 Foaming Face Wash // Price: $24.00
One of the main ingredients in this face wash is kiwi seed oil, which is full of Vitamins C & E. This helps hydrate and brighten skin. It also helps improve elasticity. One pump is more than enough to clean your face. There are no sulfates since it is coconut derived. We will say our face does feel clean without stripping our skin. However, we don't like that is has a light fragrance. This can possibly irritate sensitive skin. Overall, this is a bit pricey for a basic face wash. It should probably be in the $15-$18 range. This isn't going to change your life. Does it do the basic job? Yes, but we aren't obsessed.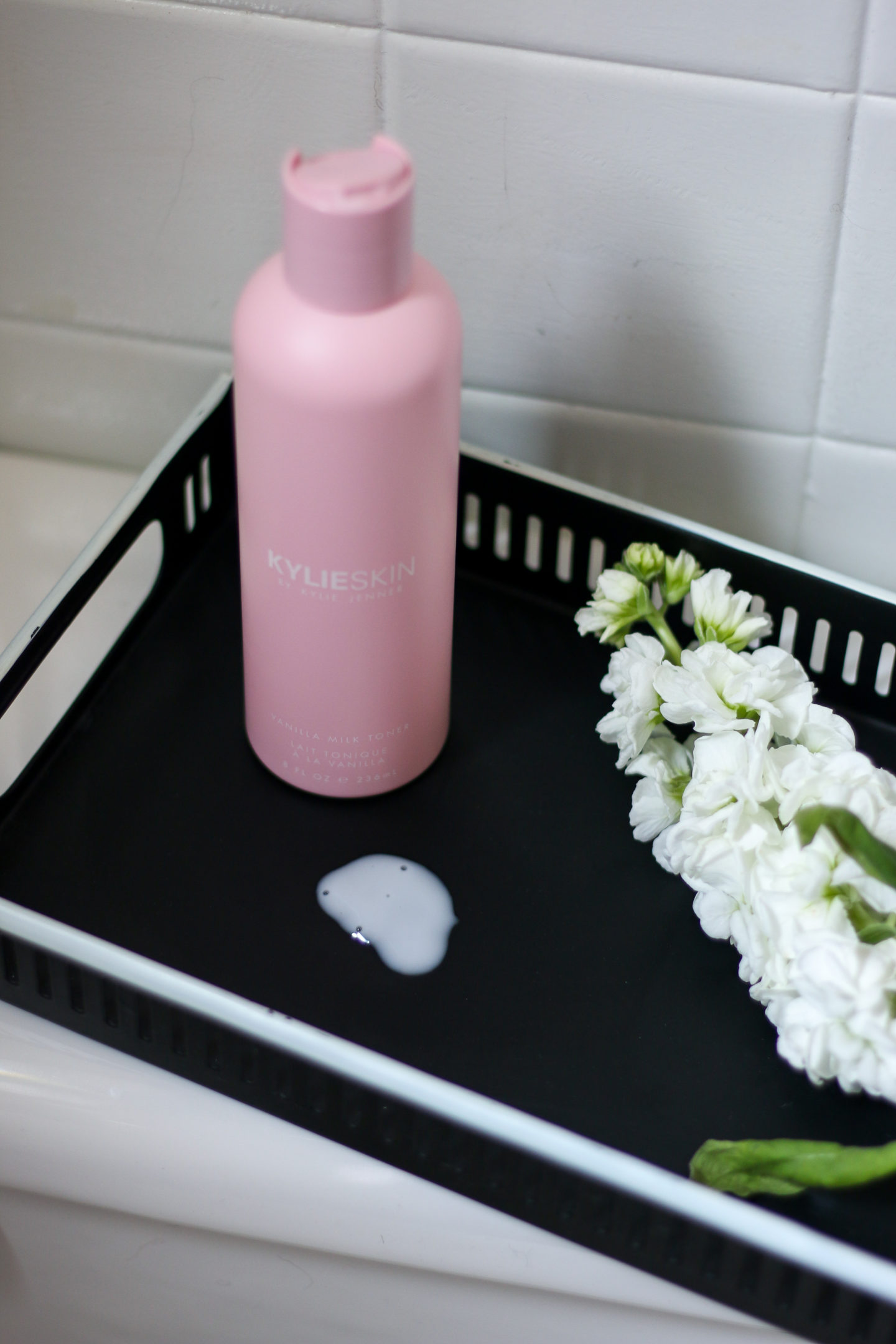 Vanilla Milk Toner // Price: $22.00
We really like the super minimal packaging of this toner and the entire line. The product itself smells good but again, that means it has a fragrance so sensitive skin beware. The toner is thick and almost resembles a thick milky consistency. It does absorb nicely into the skin. When you take a look at the ingredients, this toner is basically just glycerin and squalane, which helps hydrate skin. Once again, this toner is a basic in the skin care world.

Eye Cream // Price: $20.00
This eye cream is full of caffeine, green tea, pomegranate extract and vitamins C & E. When looking at this list, these are all basic skin care ingredients. The package claims to brighten, hydrate and reduce puffiness. It is true that caffeine will help with this but we didn't see any major changes. However, it's hard to see a big difference in a short period of time. When it comes to consistency, it is very thick. It definitely takes a few seconds to absorb. Also, it's suggested to use the built-in applicator but we aren't big fans. It slightly pulls at your skin and that's a big no-no for your eyes. Pulling can cause premature wrinkles and fine lines. It's also tinted so it will probably help hide dark circles a bit. It does have a matte feeling, which is nice. Mike added a little bit of the eye cream around his orbital area and did notice some increased sensitivity (burning), but no redness. When it comes to size and price, it's a good deal. You get a decent amount of product for the price. Overall, this is another basic eye cream, nothing special.

Vitamin C Serum // Price: $28.00
The (obvious) main ingredient in this serum is Vitamin C. This vitamin is an antioxidant and helps brighten. This serum also has Camellia Oleifera Leaf, which is an antioxidant and anti-inflammatory. The bottle is only 0.7 ounces. That seems a bit pricey for $28.00. We are used to serums being above 1 ounce at this price point. However, it does have a nice texture and absorbs nicely into your skin. We are questioning the exact percentage of Vitamin C that can actually be in this serum for this price. Overall, we would recommend this serum to someone new to skin care. It's not going to change your life but is a good start.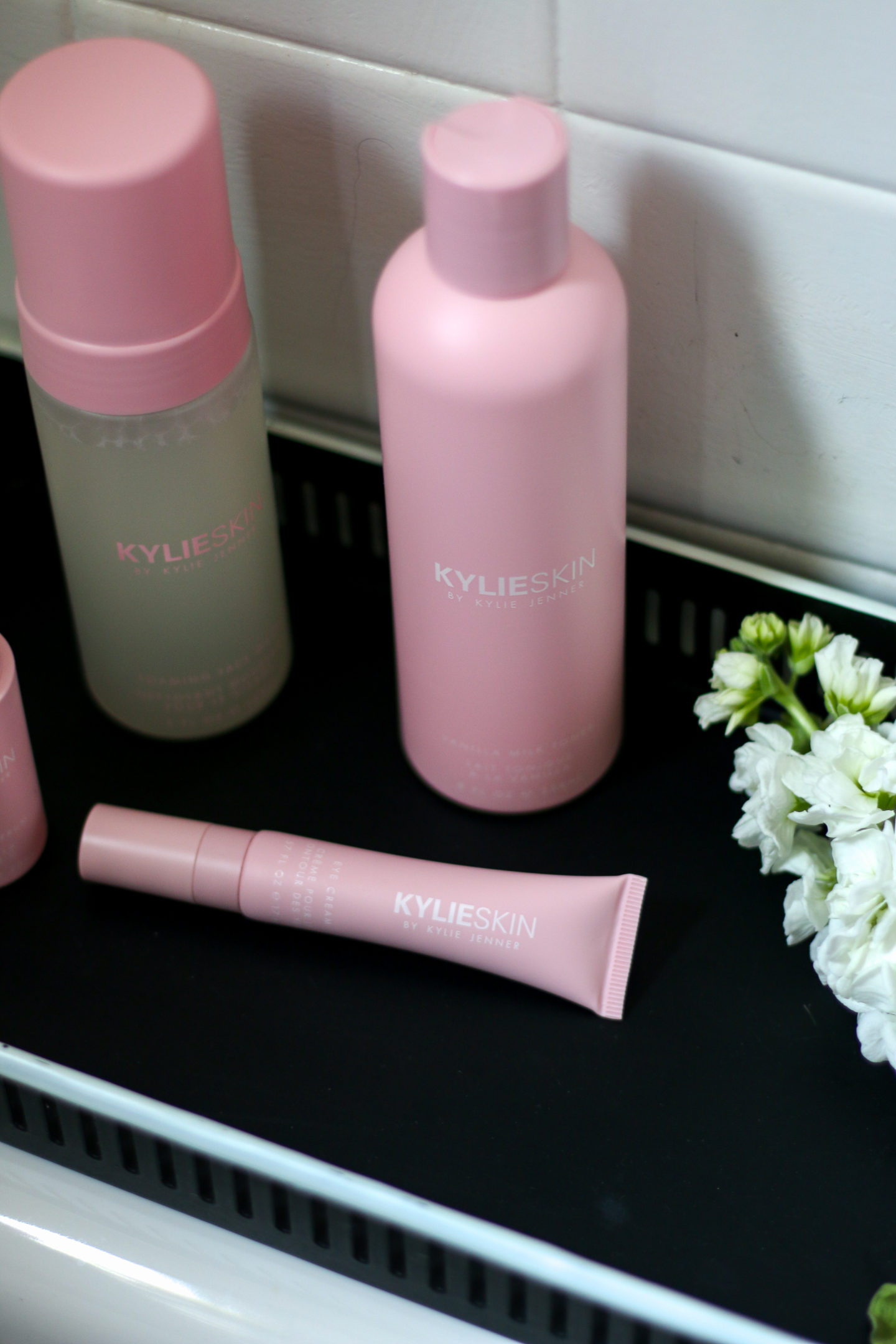 Would We Purchase Again?
We would repurchase the face wash and toner. Though we did say these aren't life-changing, they are still good products. The toner does a good job at hydrating and the face wash leaves us with clean, fresh skin.
Overall Thoughts
This is a basic skin care line. Is it bad? No. Are we jumping for joy? Also no. It's a good line but isn't going to change your skin. If you are looking for the basics, here you go. But don't expect this to fix all of your problems. We definitely think the hype doesn't match the product but it's Kylie Jenner so what do you expect. Do we think you should spend your money? Only if you understand that you aren't buying the holy grail of skin care products.
Let us know in the comments below if you plan on giving anything a try! Until next time…