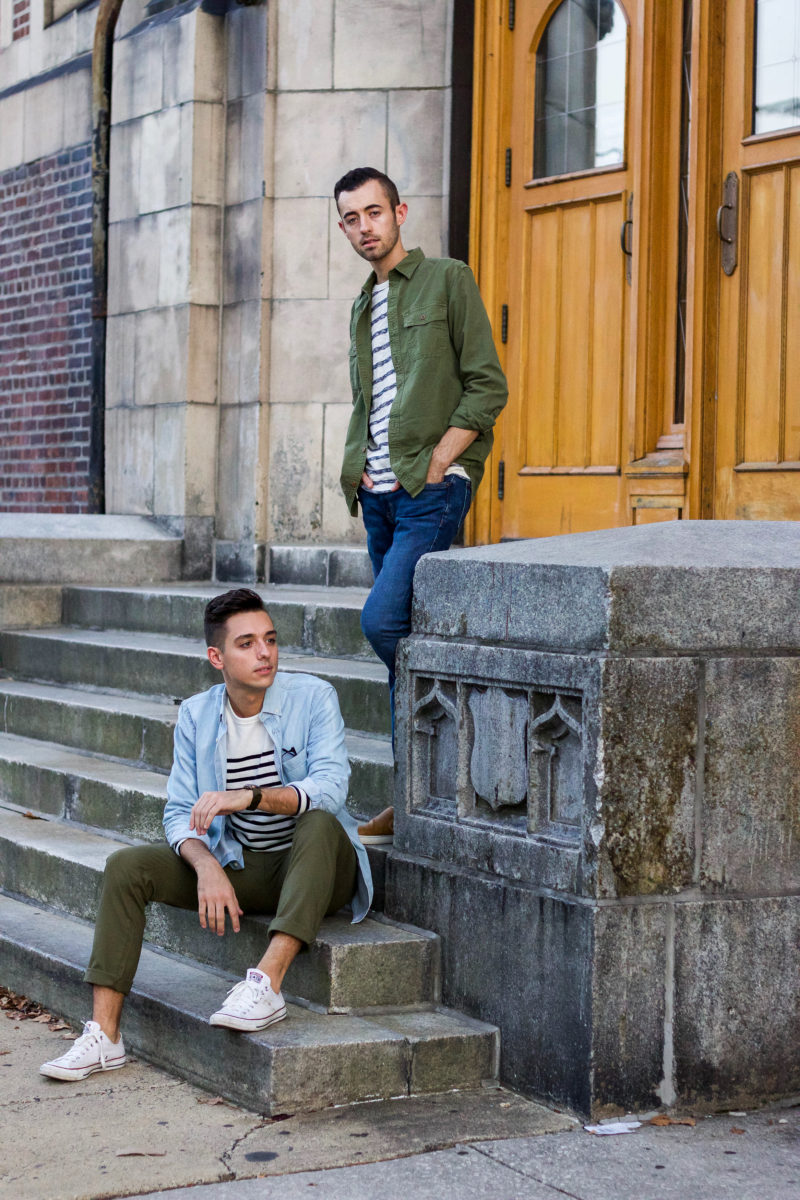 Can you believe it's officially fall? You wouldn't think so with how the weather has been lately! Guys, we are so ready for things to cool down. Since we aren't dealing with the normal fall weather, we're working on transitioning to fall with light layers. Most of the time, once fall hits it's time to break out the jackets and sweaters — that is so not the case this year! We need to ease ourselves into the season or else we'll burn up in this heat!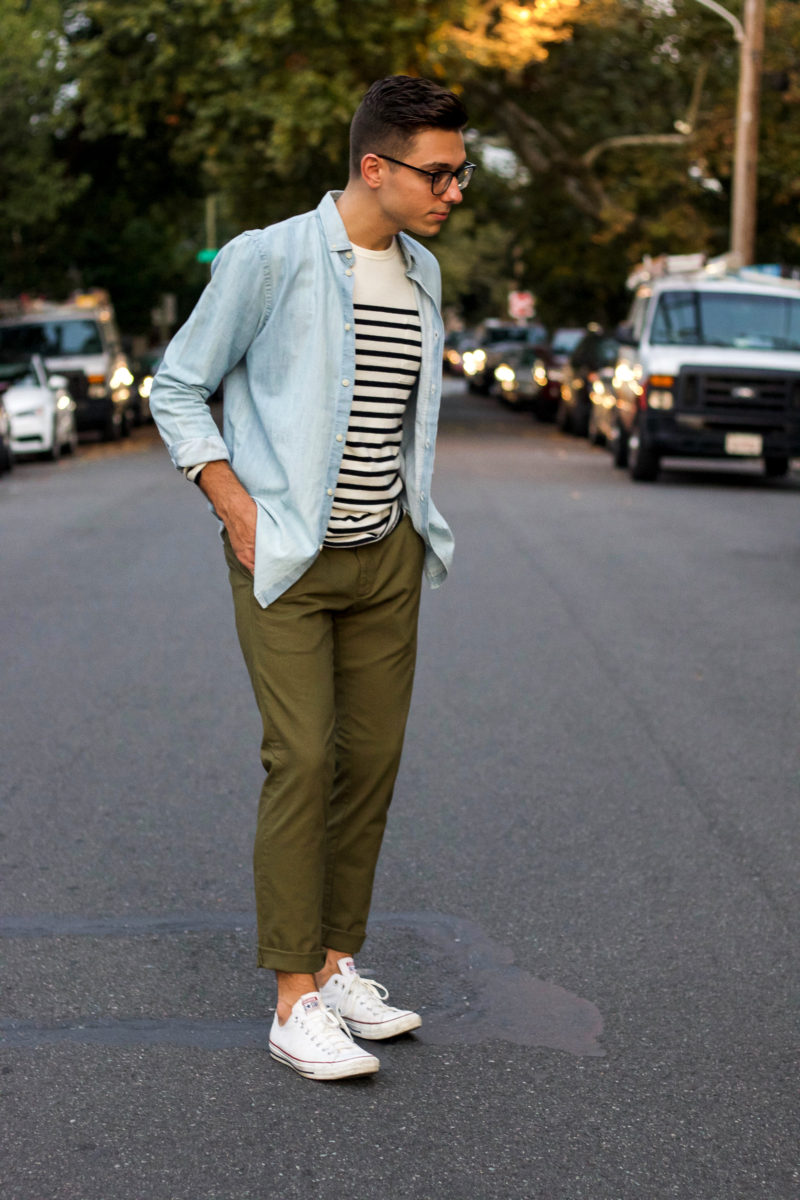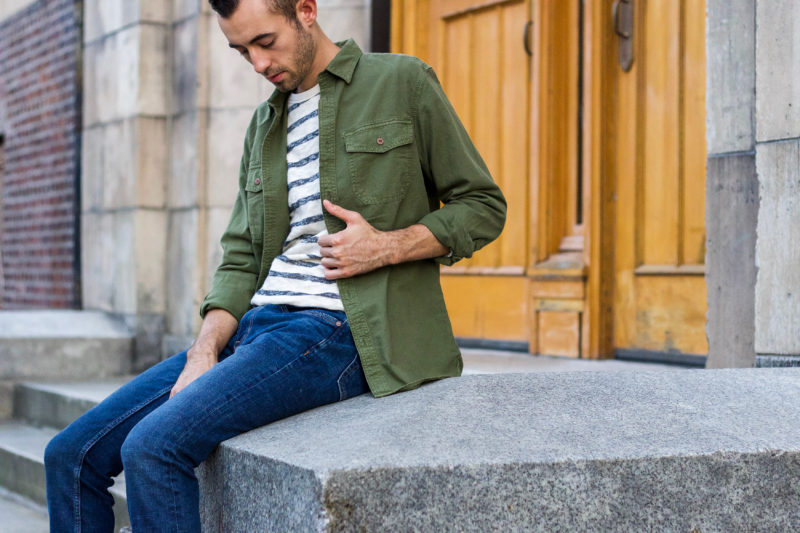 That means it's time for light layers. As much as we would like to throw on a jacket, it's just not practical. We love pairing a light button down with some sort of breathable shirt. Alex went with olive green while Mike stuck to light denim. Both are really good choices to help ease you into fall without breaking out the parka. By leaving the button down open, it's almost like we are wearing a jacket. It's a baby step into the fall season. This is such a simple way to change up your style all while holding onto the last few weeks of hot weather.
Since it is still pretty hot out, we aren't done showing some ankle haha. We both cuffed our pants to keep things casual and relaxed. Just another way to hang onto that summer style while you ease yourself into the new season.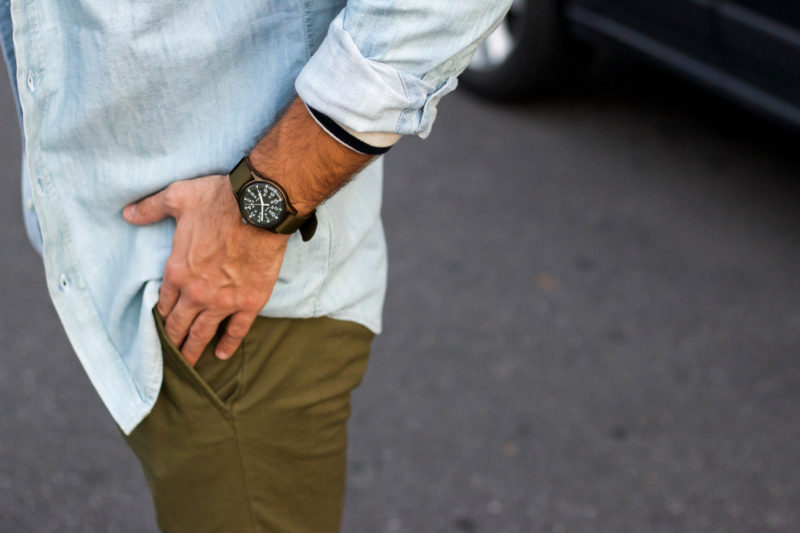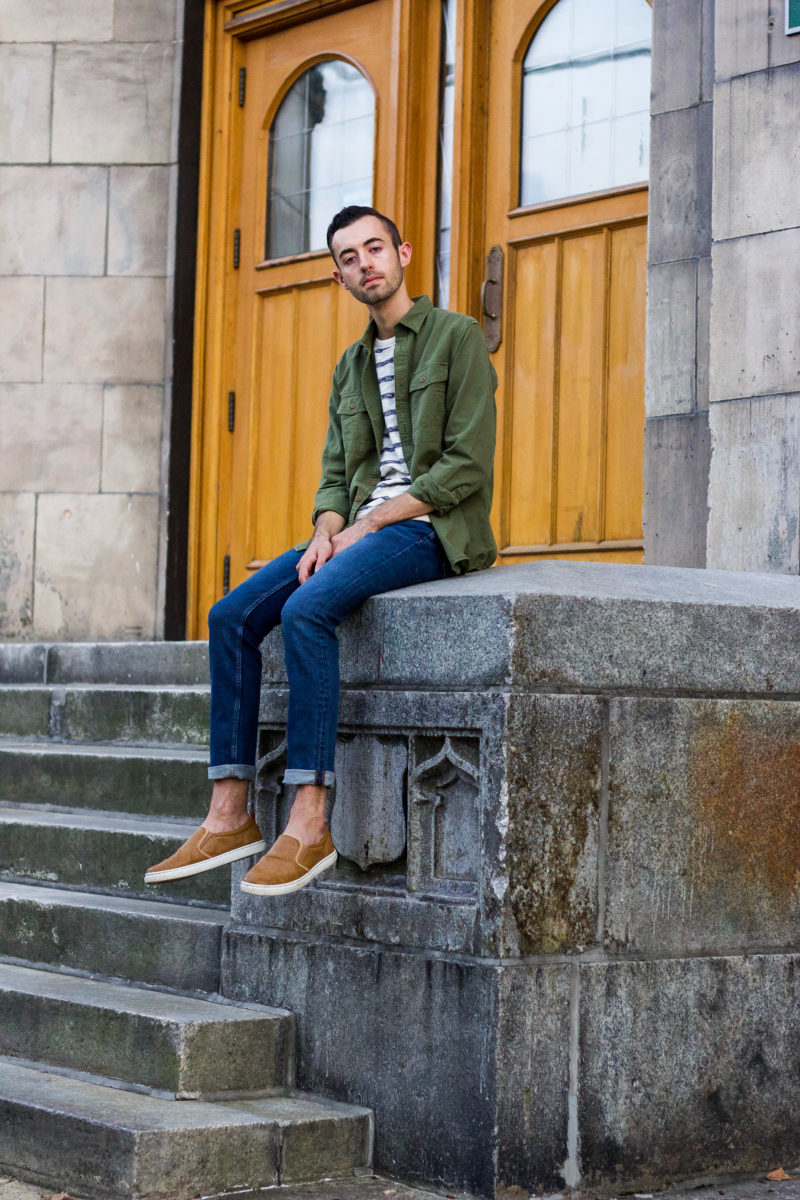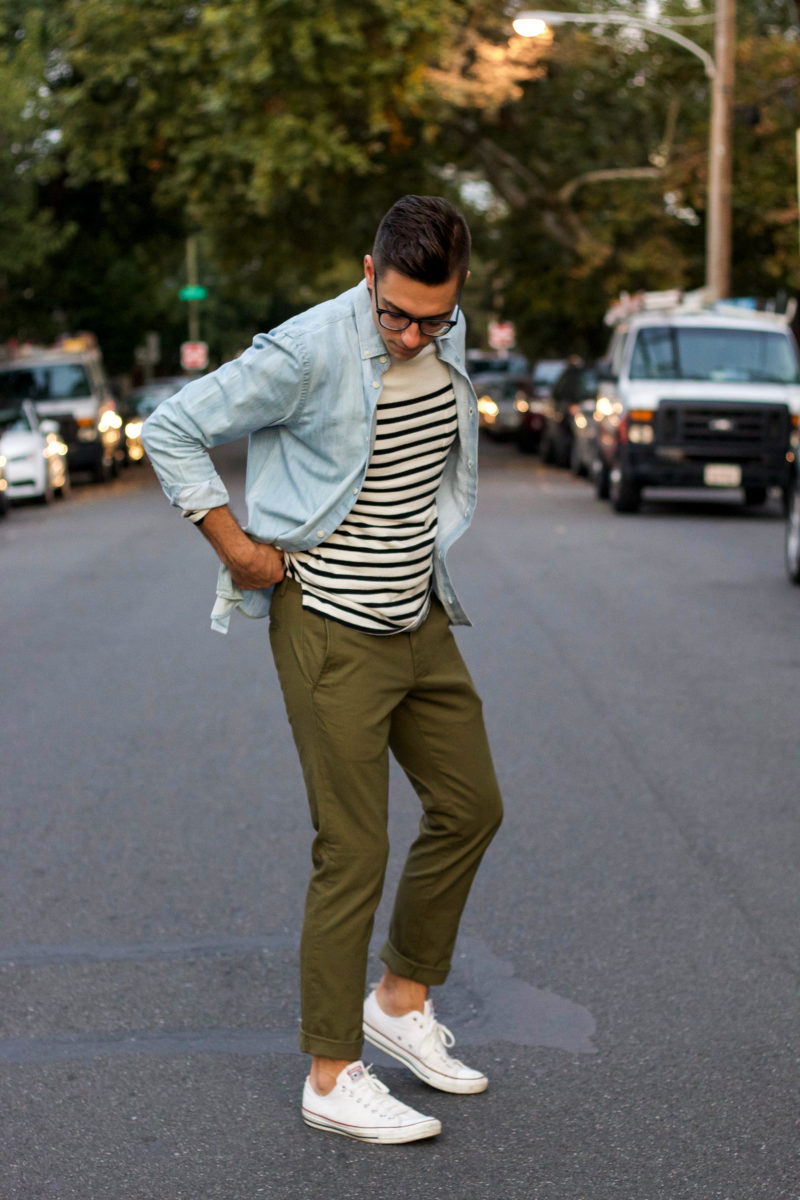 We also have a thing for stripes. When worn the right way, it's the perfect addition to your fall look. Since we're all about keeping the button down open, the stripes can shine through. We're really feelin' these looks for the start of fall! Now the only thing left to do is break out the pumpkins. Who's with us?!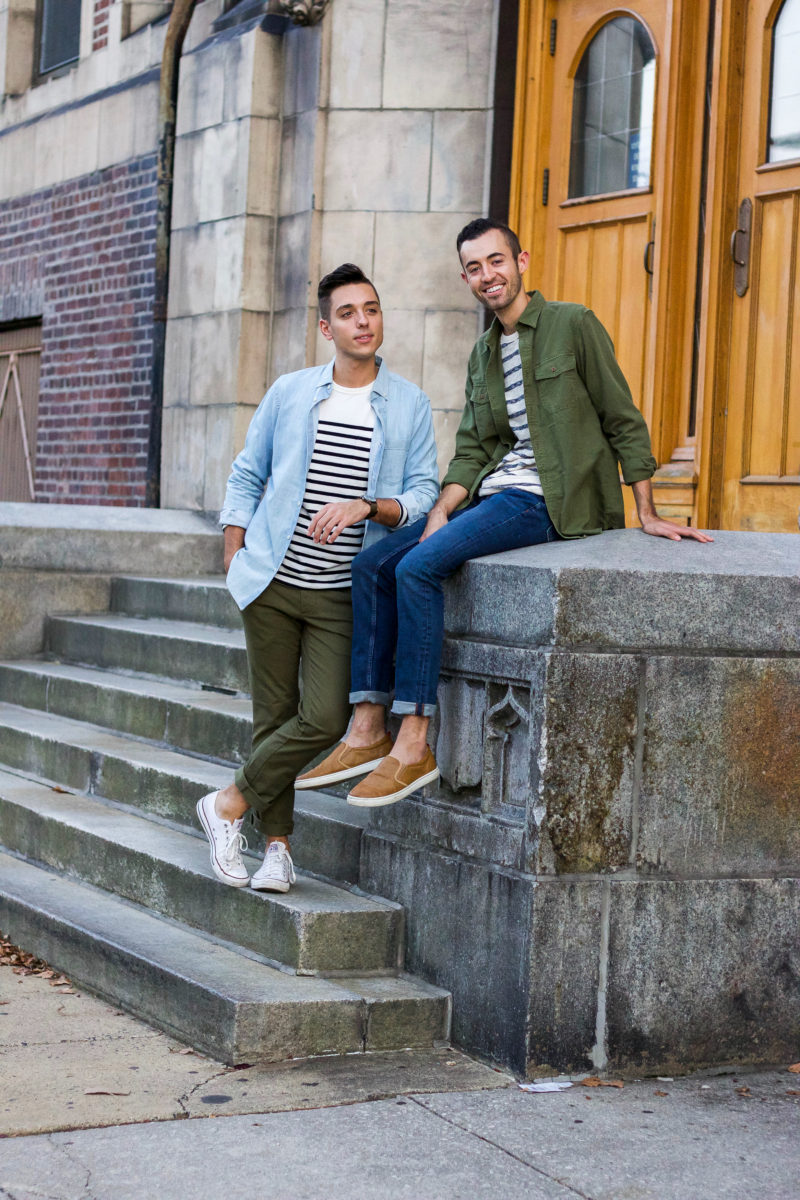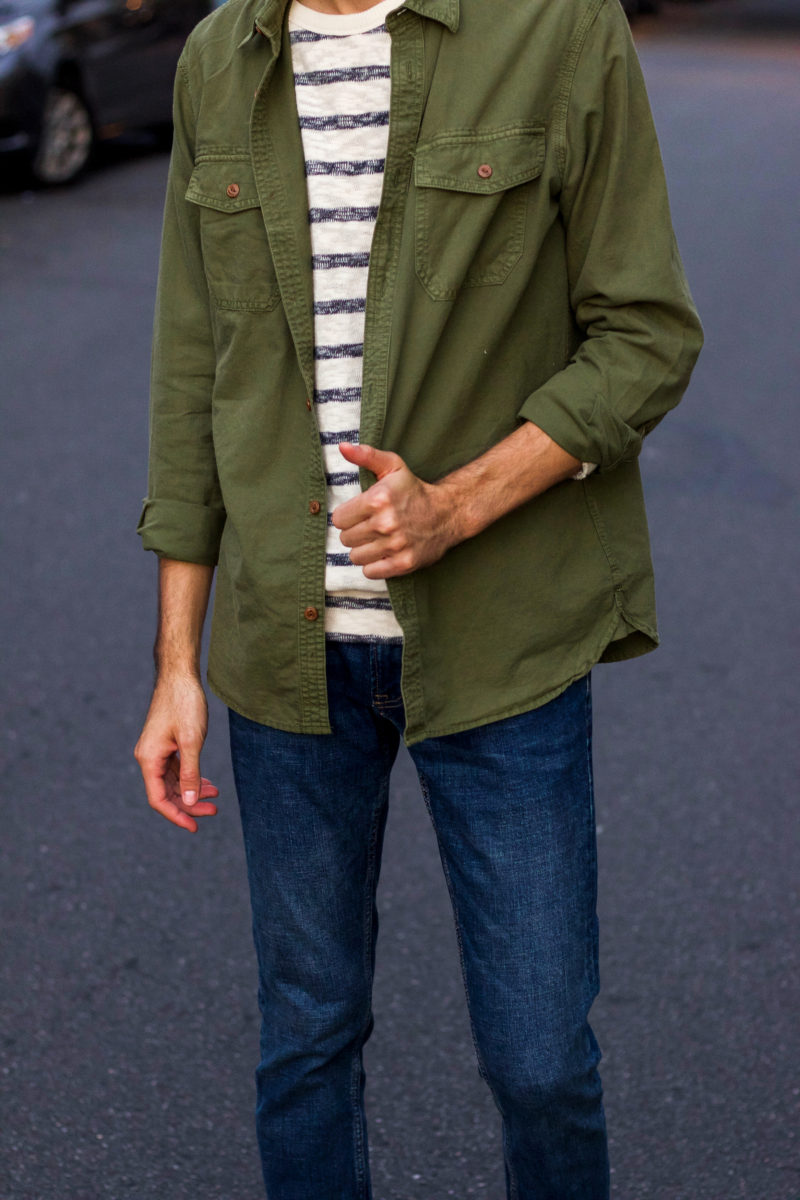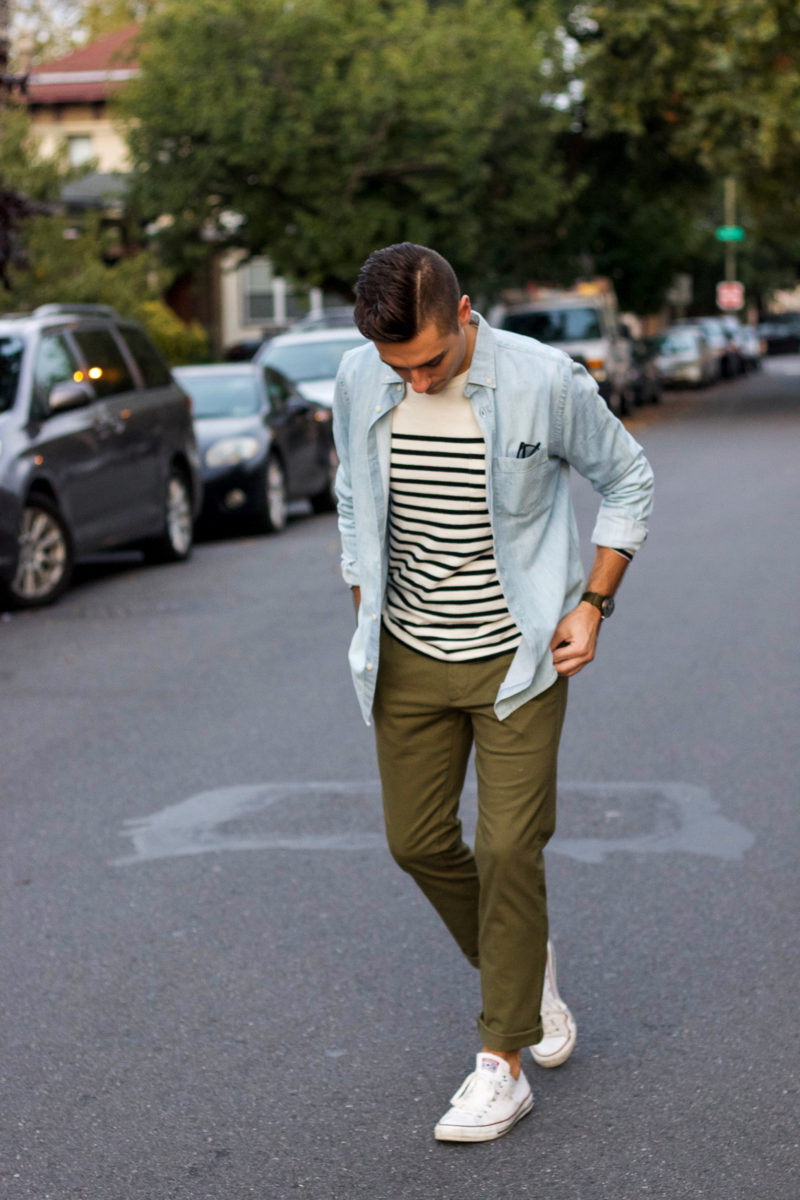 We hope you guys have a great start to fall! We're already working on our fall "things to do" list. We are so ready for fall festivities! What's on your list?
Until next time…
---
SHOP THIS POST

---
[jetpack_subscription_form]