Happy #MaskMonday friends! Hopefully, you guys had an amazing weekend. Though the weekend did go by super fast (like always), it's time to start a new week. What better way than with a new mask review, right?? This week's mask comes from Tatcha. If you've never tried a Tatcha product, you are seriously missing out. Now, let's get one thing out of the way — Tatcha products are on the more expensive end of the skin care spectrum. But in our honest opinions, we truly do think Tatcha is worth the cost.
The specific Tatcha product we're talking about today is the Violet-C Radiance Mask. This product is meant to help dullness, uneven texture, and anti-aging. When we first started using this mask, we were a little iffy. We didn't notice any changes after the first few uses. We do realize that it takes some time to see results so we kept going. After about 5 or 6 uses, we honestly did notice our skin was brighter and smoother. This is one of those masks that you will see results if you stay consistent.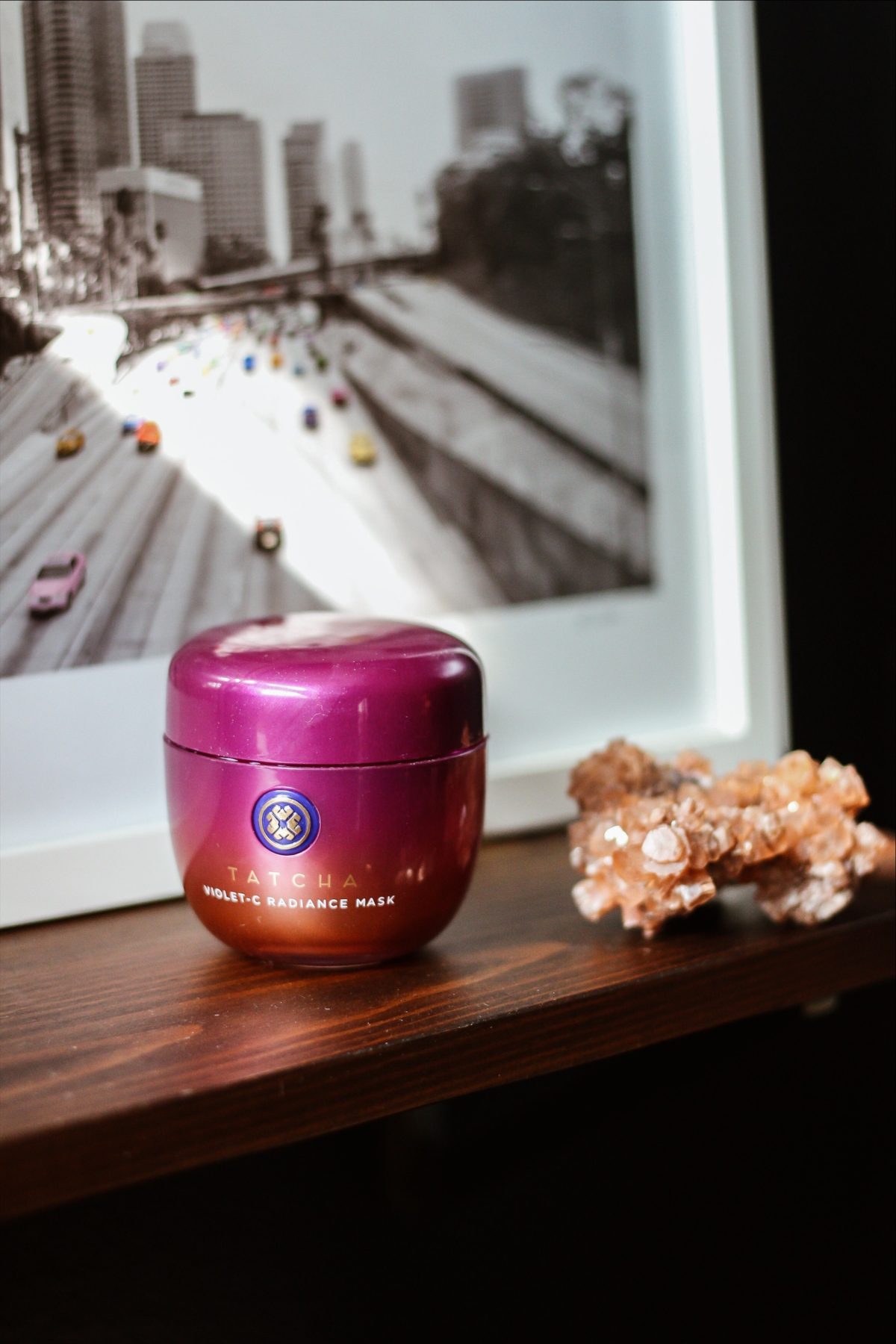 This mask has two different types of Vitamin C. Just in case you don't already know, Vitamin C has major benefits. It helps brighten and smooth out skin texture. We actually use a Vitamin C serum in our skin care routine at least once a week.
The first thing you'll notice is the Willy Wonka color! You might feel a little crazy when you first apply this mask but after a few minutes, the color grows on you. It's fun, right?! This mask is super smooth and creamy — which feels so good once you apply it all over. As you can see from the photos, we're almost finished with this jar lol. We like to apply the mask with both our fingers and mask brush. Though fingers work perfectly fine, a mask brush really helps with an even coverage. Side note: if you haven't used a mask brush before, prepare to be amazed. Let us know in the comments if you need any mask brush suggestions!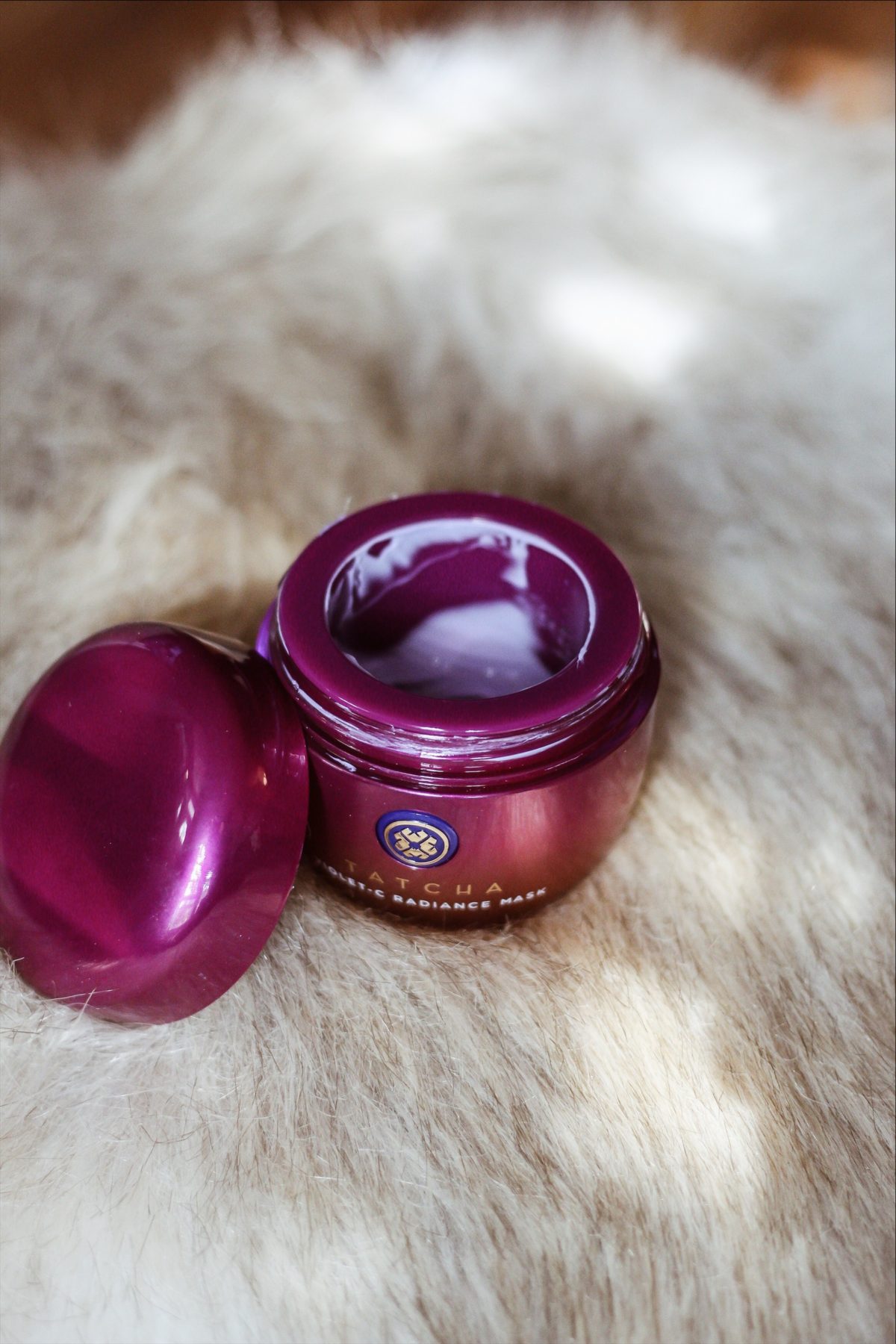 Since this mask also helps with uneven skin texture, there is a gentle AHA complex of fruits to help remove debris and dead skin cells. Aside from our skin feeling crazy soft after we rinse this off, it feels smooth. Yes, there is a difference between soft and smooth.
Guys, don't let the AHA complex scare you away. The amount is only 10% so there is no need to worry if you have sensitive skin. There is no tingling or irritation. It's just enough to help soften your skin and even out skin texture.
Here's a quick AHA lesson: Alpha hydroxy acids, or AHAs, are natural acids derived from fruit. These acids help exfoliate and brighten your skin but you do need to be careful. AHAs can make your skin more susceptible to the sun. Be sure to always wear a sunscreen whenever you're using AHA products. But you really should be wearing a sunscreen no matter what!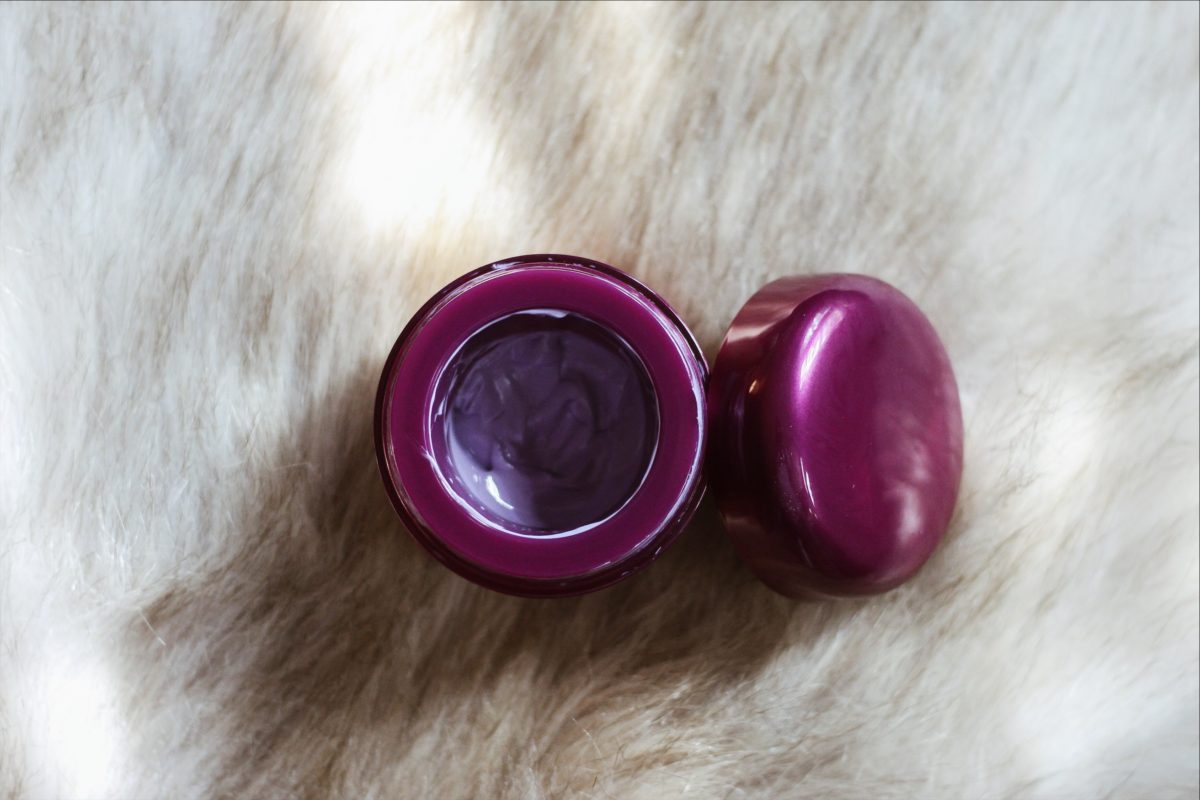 One thing we can always count on when it comes to Tatcha is the beautiful packaging. Like seriously, the jar makes us want to dive right in. We are suckers for good packaging. It just makes the product that much more inviting.
Oh, one more tip! Before we apply the mask, we like to use a toner or mist to help the mask absorb better. It almost acts as a skin prep step. You'll definitely notice a difference when you add in this extra step.
If you're looking for a mask that helps brighten dull skin and evens out texture, we suggest giving this a try. Let us know what you think in the comments below! Oh, and be sure to tag us on Instagram if you're masking today! Or any day for that matter. We love seeing what masks you guys are using.
Until next time…
---
SHOP THIS WEEK'S MASK MONDAY