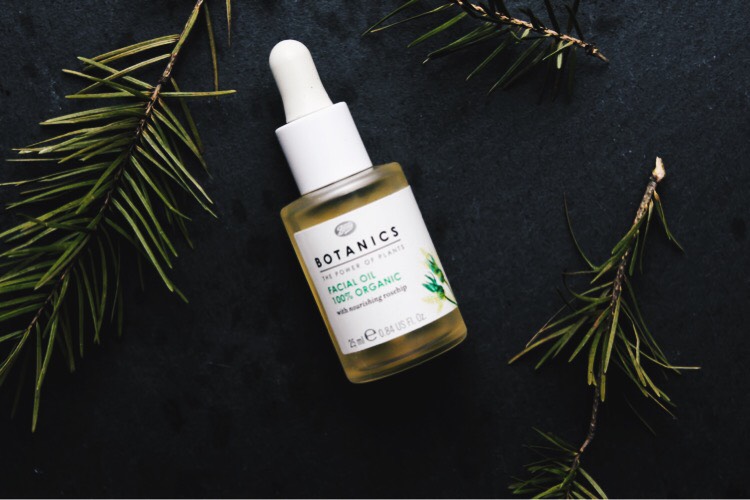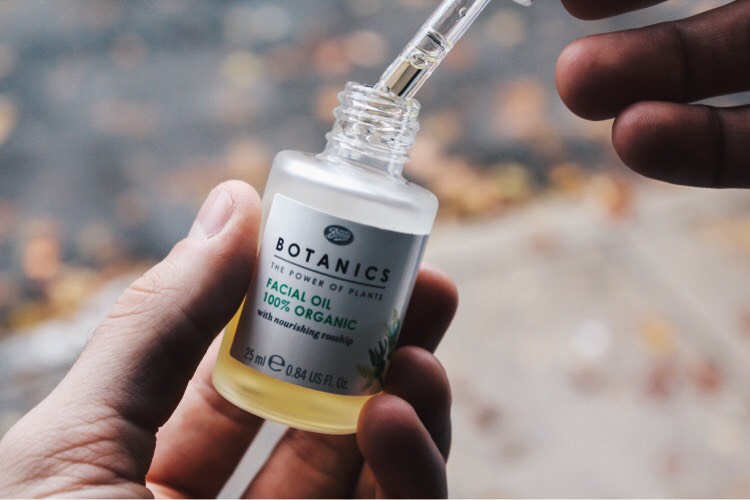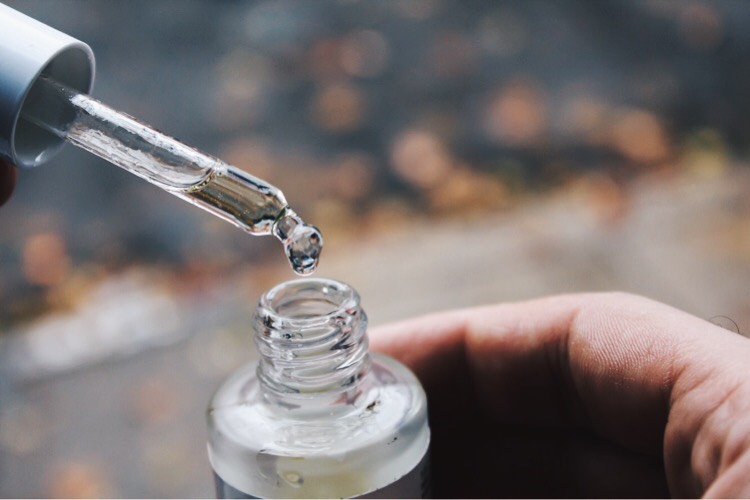 Guys! We are SO sorry about missing October's Monthly Favorite. October was a crazy month and it definitely got the best of us. But don't worry, we've got you covered! This month's favorite comes from Botanics and is a 100% Organic Facial Oil. We've been obsessing over this oil for a while now. We actually found this product at our favorite store: Target! Seriously, Target is our happy place. We literally find the best stuff when we visit that store. Before we talk to you guys about this specific oil, we need to touch on why oils are important in the first place. We all know that everyone hates oily skin. That's why everyone immediately reaches for any product that says "oil-free" on the packaging. The truth is, if you really want to control your oil production, — USE OIL. Yes, we said it. By adding an oil into your skin routine, you are telling your skin, "Cool it with the oil production. I've got it covered". This helps control the amount of oil your skin produces and keeps you in balance. Oil also helps moisturize your skin, which is very important.
Now, onto this bad boy. We love how light this oil is. You apply an oil after you've completed your entire skin care routine. Side note: let us know if you want us to post an updated routine! This product is perfect because it is so light weight. It feels amazing on your skin. It soaks into your skin so you don't feel too greasy. The key ingredient in this product is rosehip. This powerful extract is packed with a ton of benefits. Rosehip helps nourish and moisturize your skin while fighting the signs of aging. It's also great at giving your skin a nice glow. We use 2-3 drops on our skin after we apply our moisturizer. This helps lock in everything and leaves you with soft, glowing skin.
If you've been on the fence with trying an oil, we highly suggest checking out this product. This may just turn you into a believer. Better yet, let US give you this product to try out. Yes, it's time for a GIVEAWAY! We actually want to switch things up a bit. We are giving TWO people this product just to show you guys how much we love you. Yes, we used the "L" word first. Too soon?
---
GIVEAWAY RULES
Follow us on Instagram: @alexandmike 
Head over to our Instagram photo highlighting this product and tag someone who doesn't follow us. Each person you tag enters both you AND that person (as long as they follow us) in the giveaway. This is a great way to give your friends a chance too! Both you and the person you tag must be following us! Feel free to enter as many times as you want. Remember, each comment enters you and the tagged person once. Tag away!
That's it! The winner will be announced Friday, December 9th. Good luck!
---
Until next time…
Follow