After a week-long cruise to the Bahamas, we thought it would be fun to share a bit more with you guys, even though we tried our best to take you with us on the 'gram. We seriously had the best trip! If you don't already know, this was Alex's first cruise AND first trip to the Bahamas. We got so many DM's and questions about the cruise. Everything from where we went, to the name of the ship, to the excursions. We figured the best way to break this all down was a blog post. So here we go!
For starters, we booked the Carnival Victory. Mike had been on Carnival cruises before and always had good experiences. When we were doing research, we found this ship was sailing the days we could go away. Plus, it was the best deal! Since we weren't able to go away for very long (4 night, 5 days), we flew to Miami. We didn't want to waste any of the days going down the east coast. Basically, we needed hot weather from the moment we started our vacation.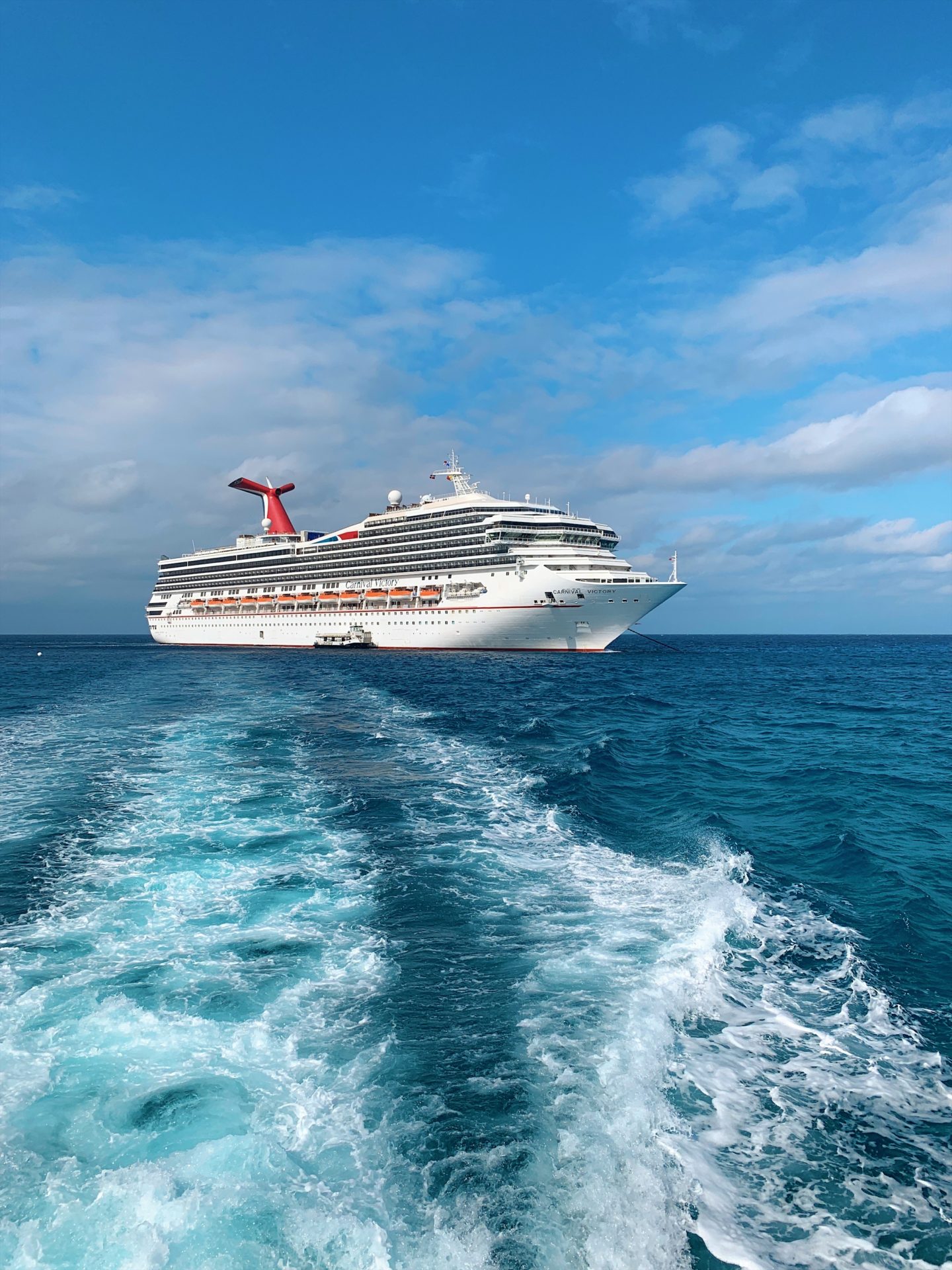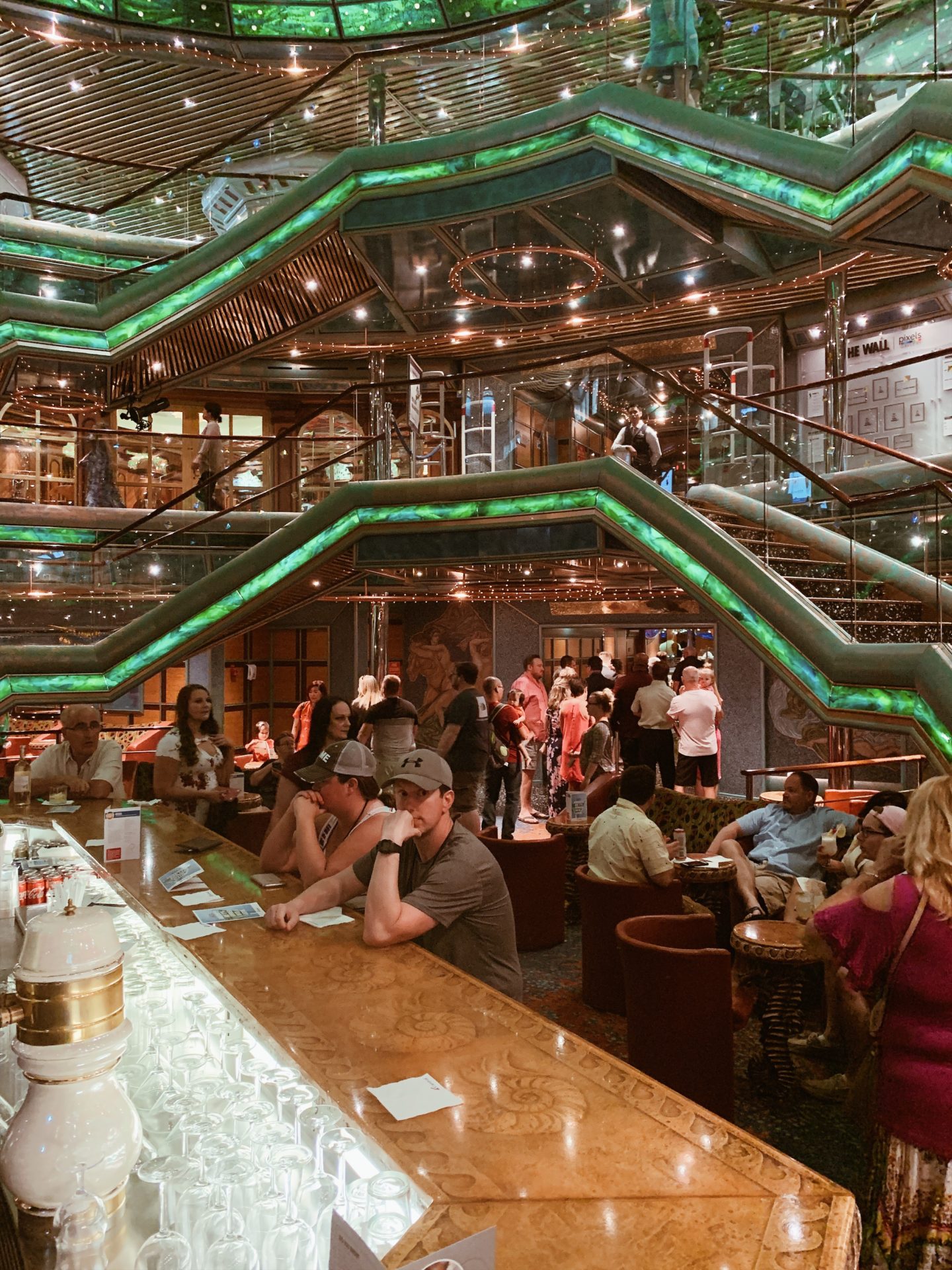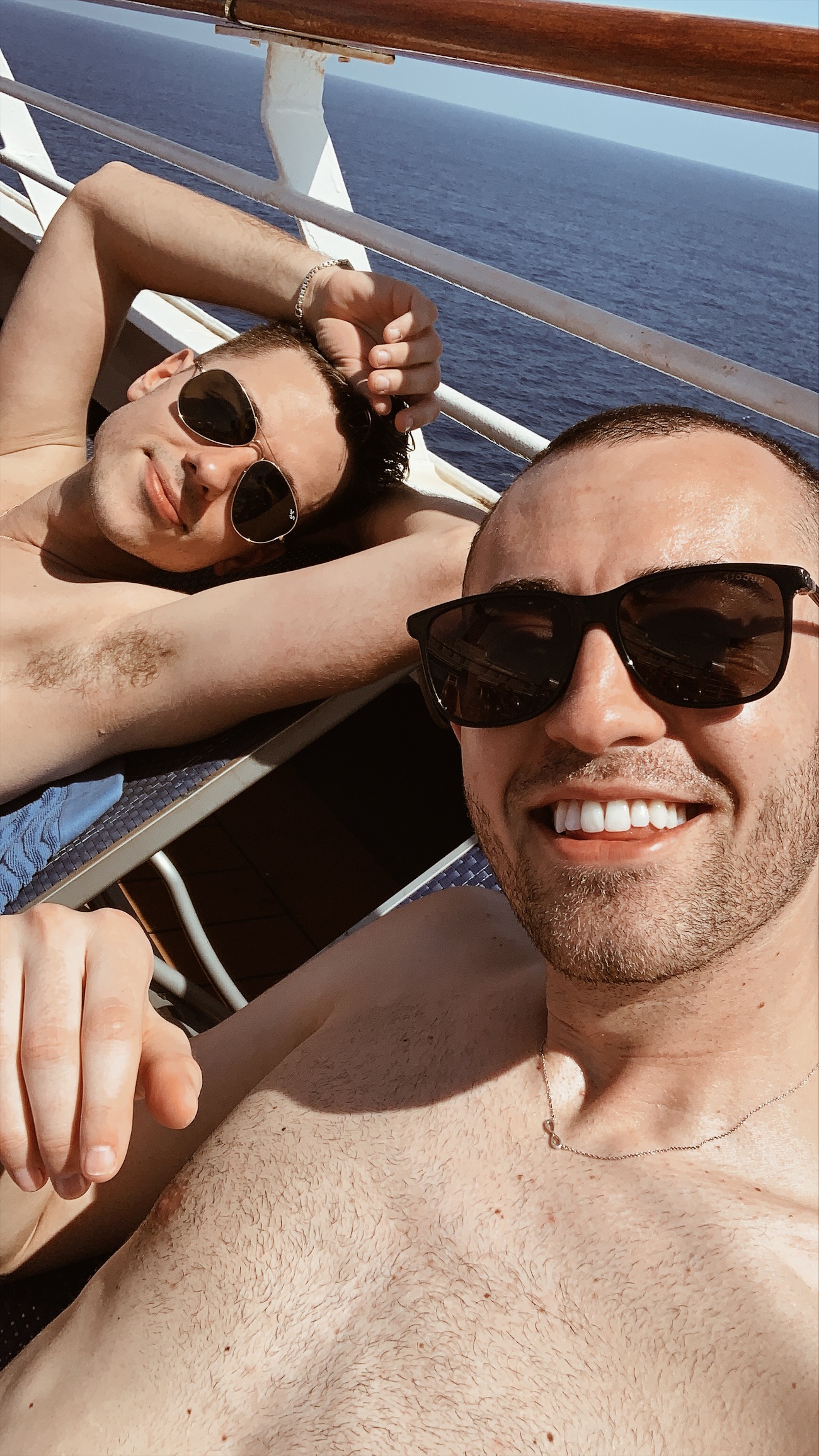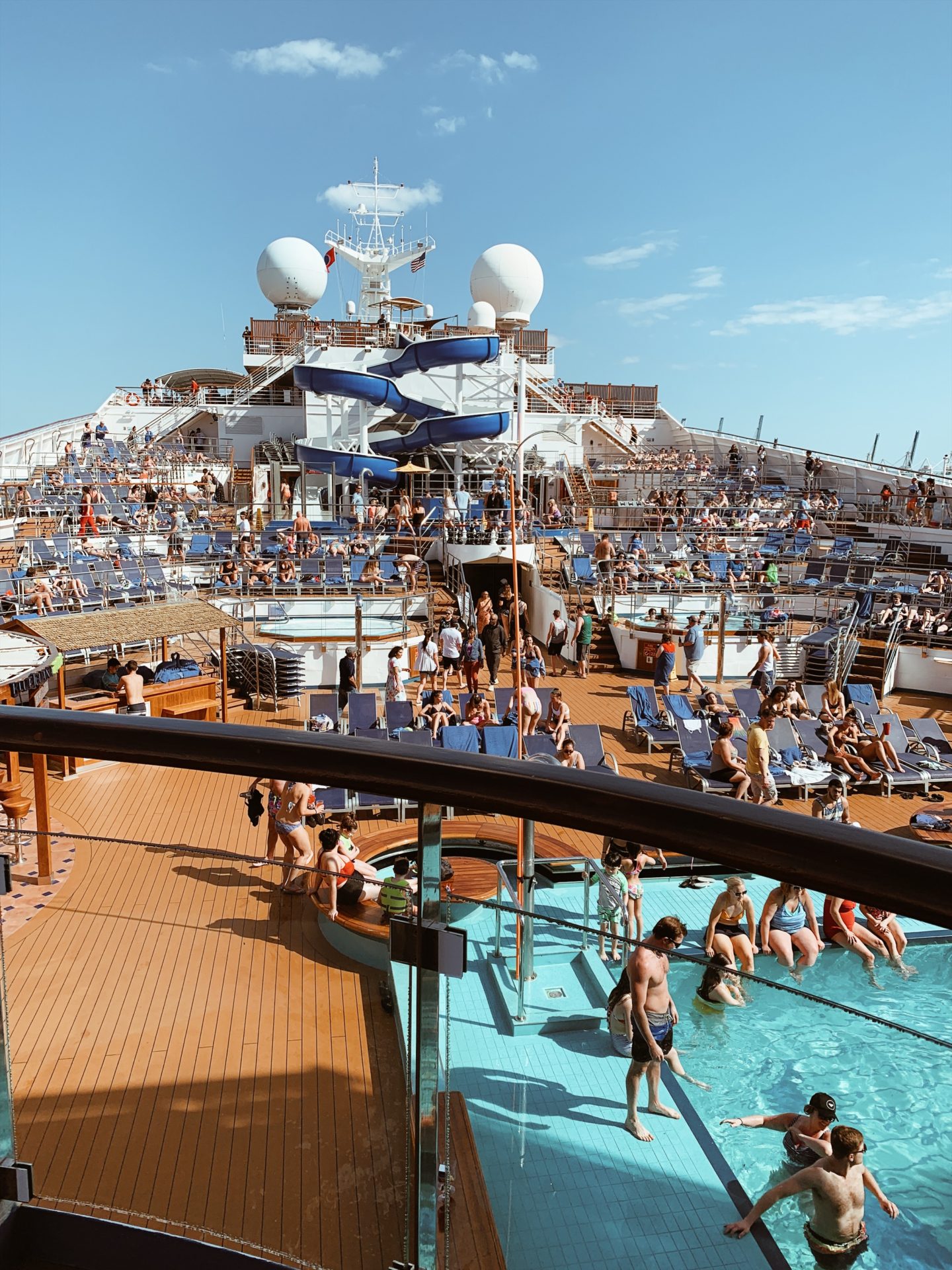 We flew to Miami early Monday morning then hopped onto the ship at the port. We took off at 4 PM that day and arrived back Friday morning. For us, it was the perfect amount of time. It was exactly what we needed to get us through this cold weather. Plus, we got home right when Daylight Savings ended. Hello, longer days!
Let's talk about the food. We know that some people say that the food on cruises isn't usually the best. However, we only have good things to say about it all. The ship had multiple food spots. There was the main buffet area, deli station, pizza station, taco bar, and dining room. We usually stuck with the buffet for breakfast, hit up the deli station for lunch, and went to the dining room for dinner. Of course, we did have pizza at 11:30 PM a few nights! LOL. Mike couldn't resist since they had SO many gluten-free options. That was huge for us. We loved that Mike didn't have to sacrifice anything on this trip.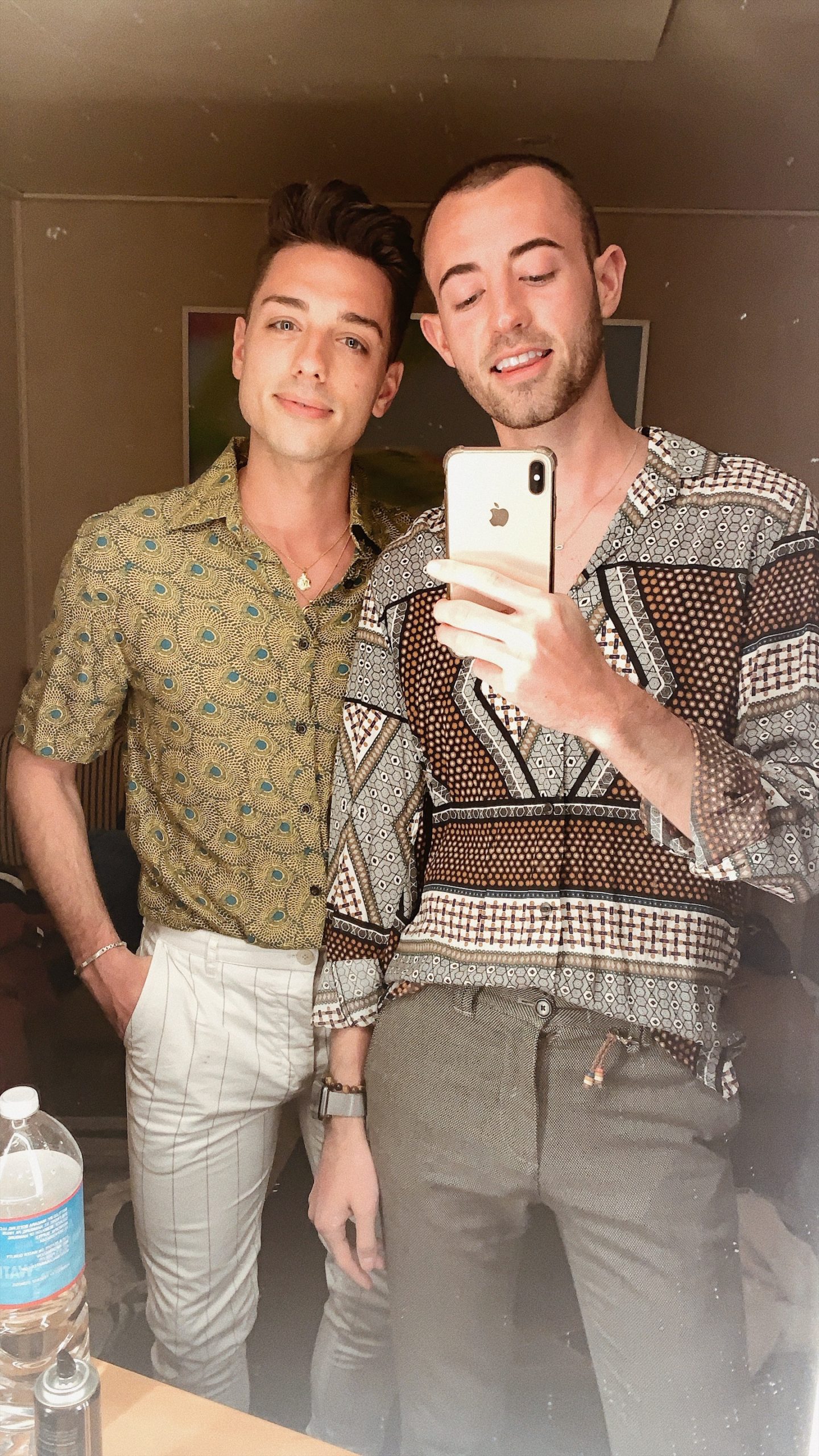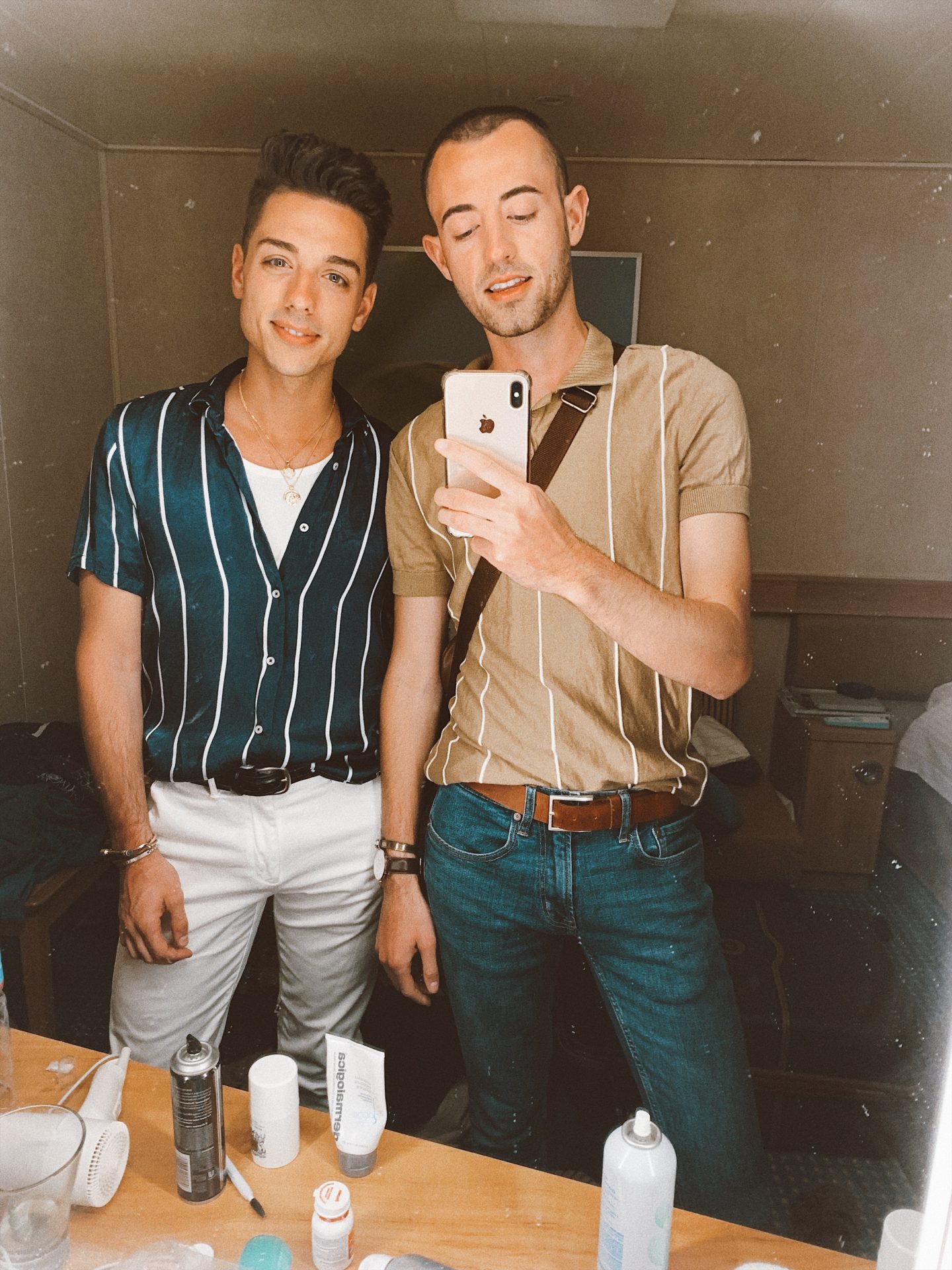 If you've never gone on a cruise, you might not know how the dining room works. You have the same table and server during the trip. It's actually the best! You get to know each other so well. They seriously become like family. James was our server and we absolutely loved him. He was so attentive and always had gluten-free bread waiting for Mike when we sat down. Good service, right?! James really made our dining experience that much better. As for the food, it was all super fresh and delicious. We tried a ton of new dishes and had some amazing seafood. We also ate WAY too much. The one night Alex had two desserts and a chocolate martini #vacation. After dinner every night, we would watch a show in the main theatre. The cast was so talented! There was dancing, singing, and lots of laughs. We loved grabbing a cocktail and taking in a show.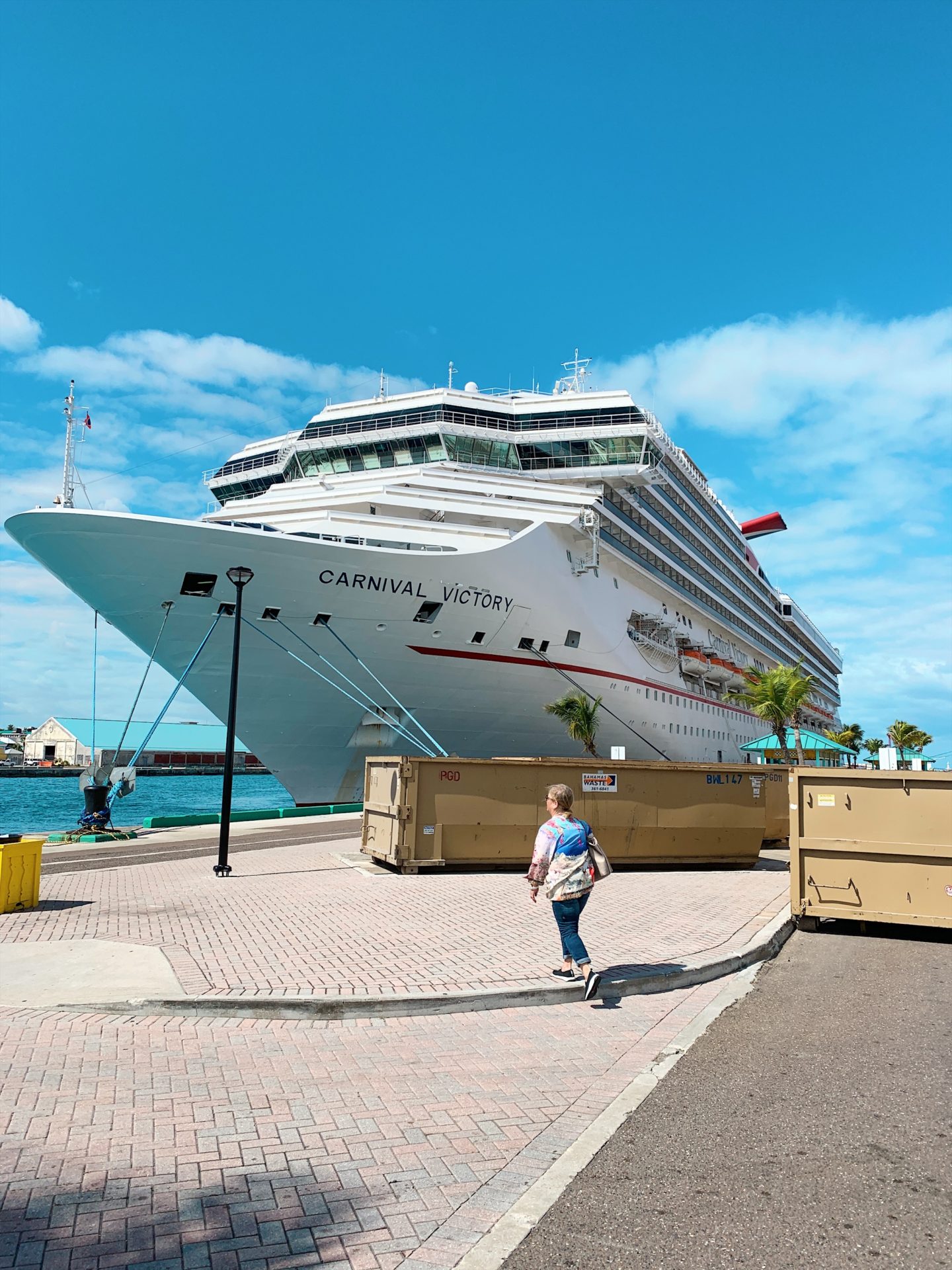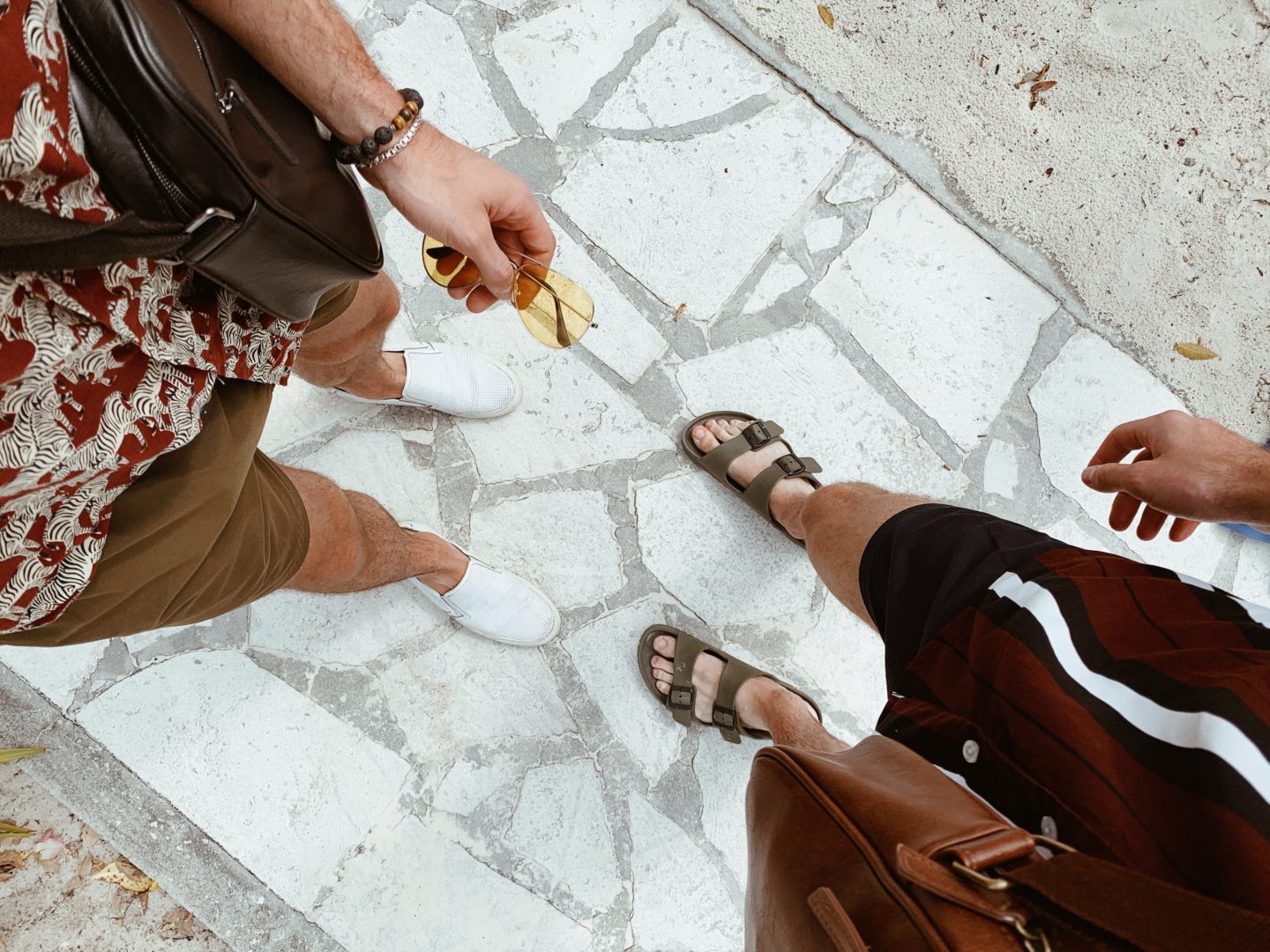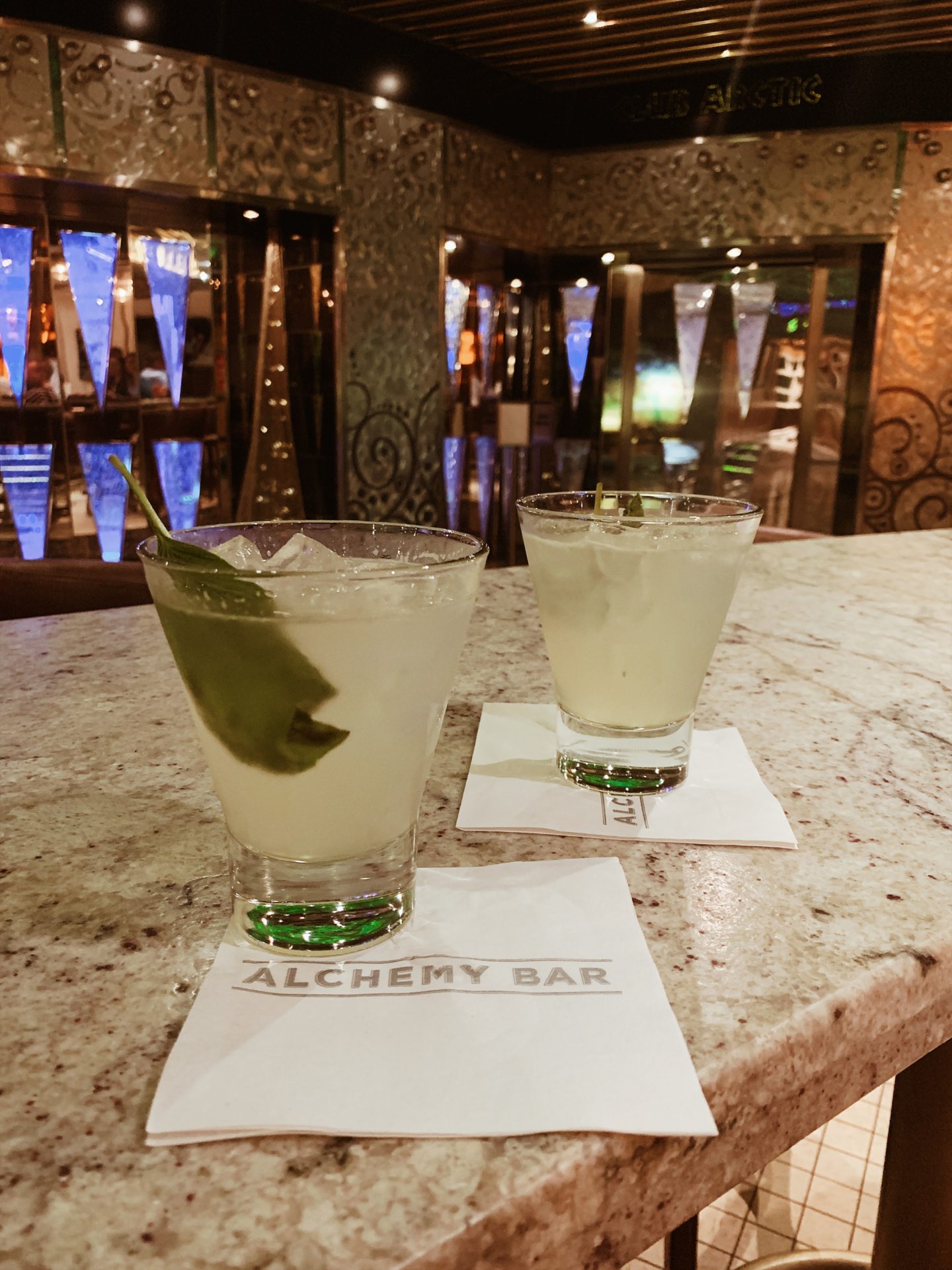 Now for the drinks — we were totally impressed. The level of skills that these bartenders possessed was incredible. As you can imagine, there are a ton of bars on the ship. Honestly, we don't even know the exact number. No matter what vibe you were looking for, there was a bar for you. Our favorite bar on the ship was called Alchemy. These bartenders were like chemists. There was such a science behind everything they did. We honestly enjoyed watching them make the drink as much as actually drinking it. So much talent!
Back to the schedule of the trip. Monday was spent exploring the ship and learning our way around. We, Alex specifically, couldn't believe how much could fit into something that floated on the water. Tuesday was our first full day at sea. We worked on our tan, err should we say burn, ate, drank, and relaxed. It was everything we needed for a successful vacation. Even though we obviously still posted on social media, we didn't have to work during this trip. We wanted to be able to "turn things off" and just be with each other. It was amazing!
Wednesday was our first chance to get off the ship and explore an island. Half Moon Cay is a private island owned by Carnival. That meant we were the only people, aside from staff, on the island that day. We didn't actually dock in a port. The ship anchored just off the island and we took small boats over to Half Moon Cay. Guys, when we tell you this island was beautiful — it was BEAUTIFUL. The sand was soft, the water was crystal clear, ugh we could go on and on. The cruise supplied a barbecue lunch for us too! In total, we were on the island for about 6 hours.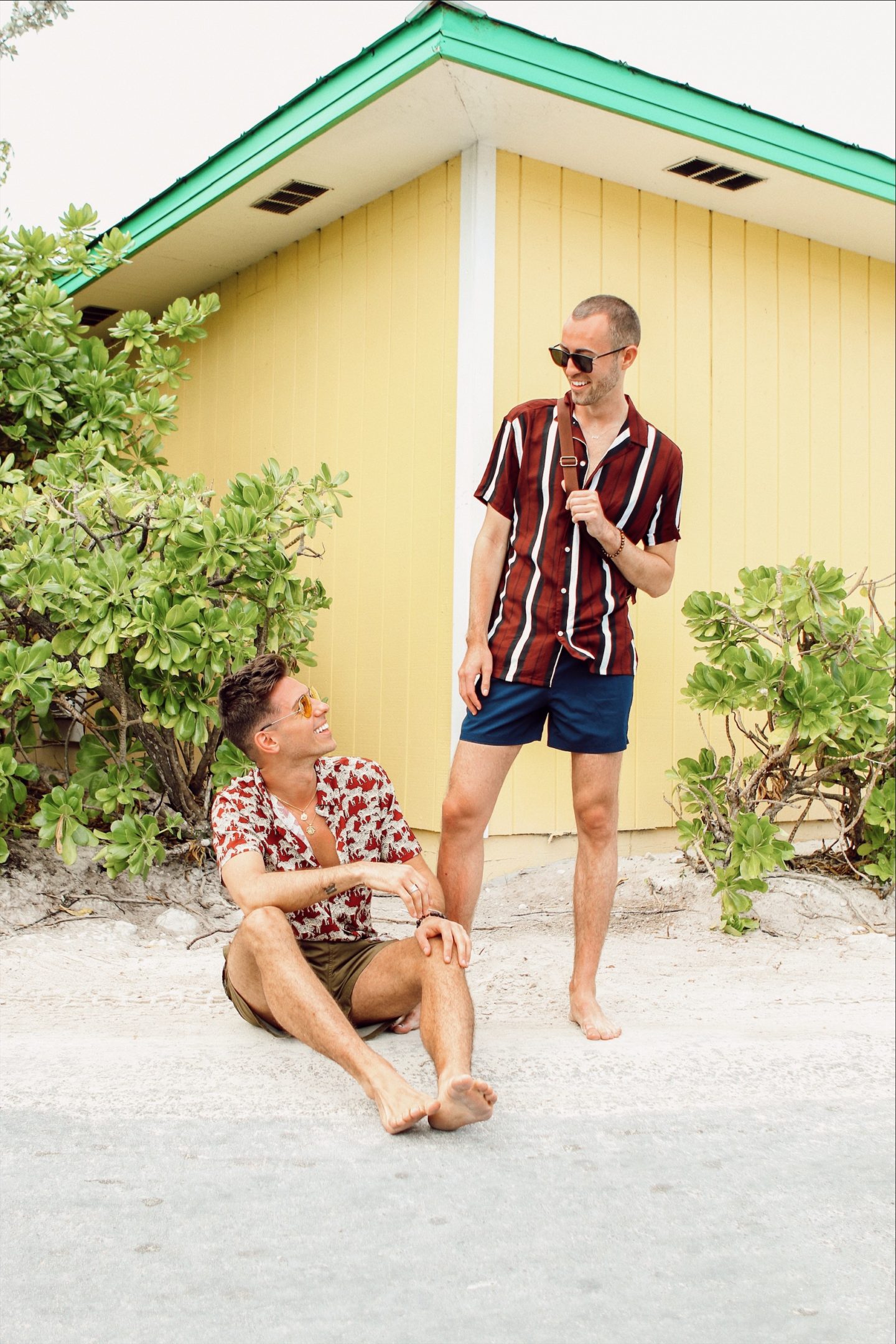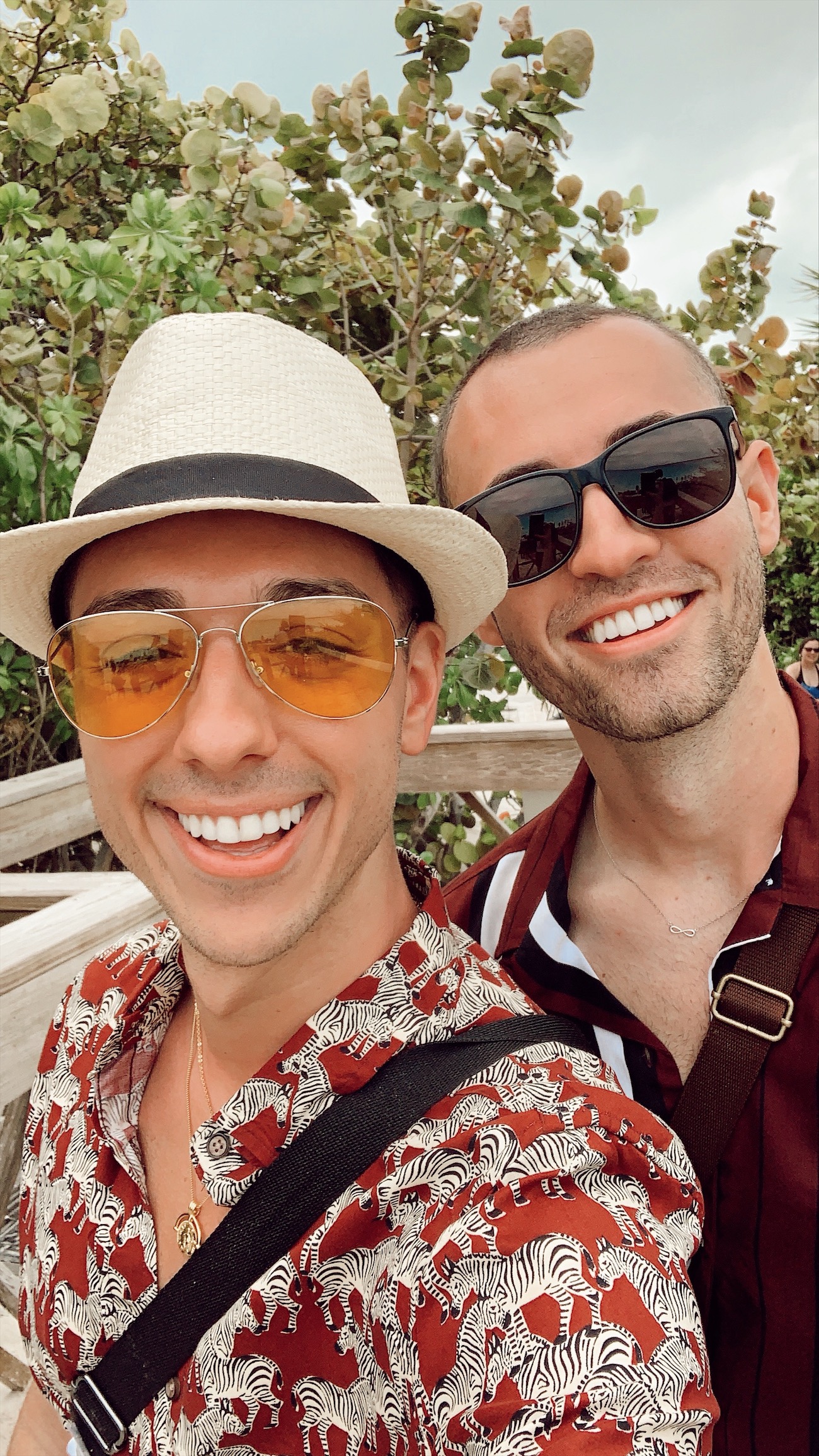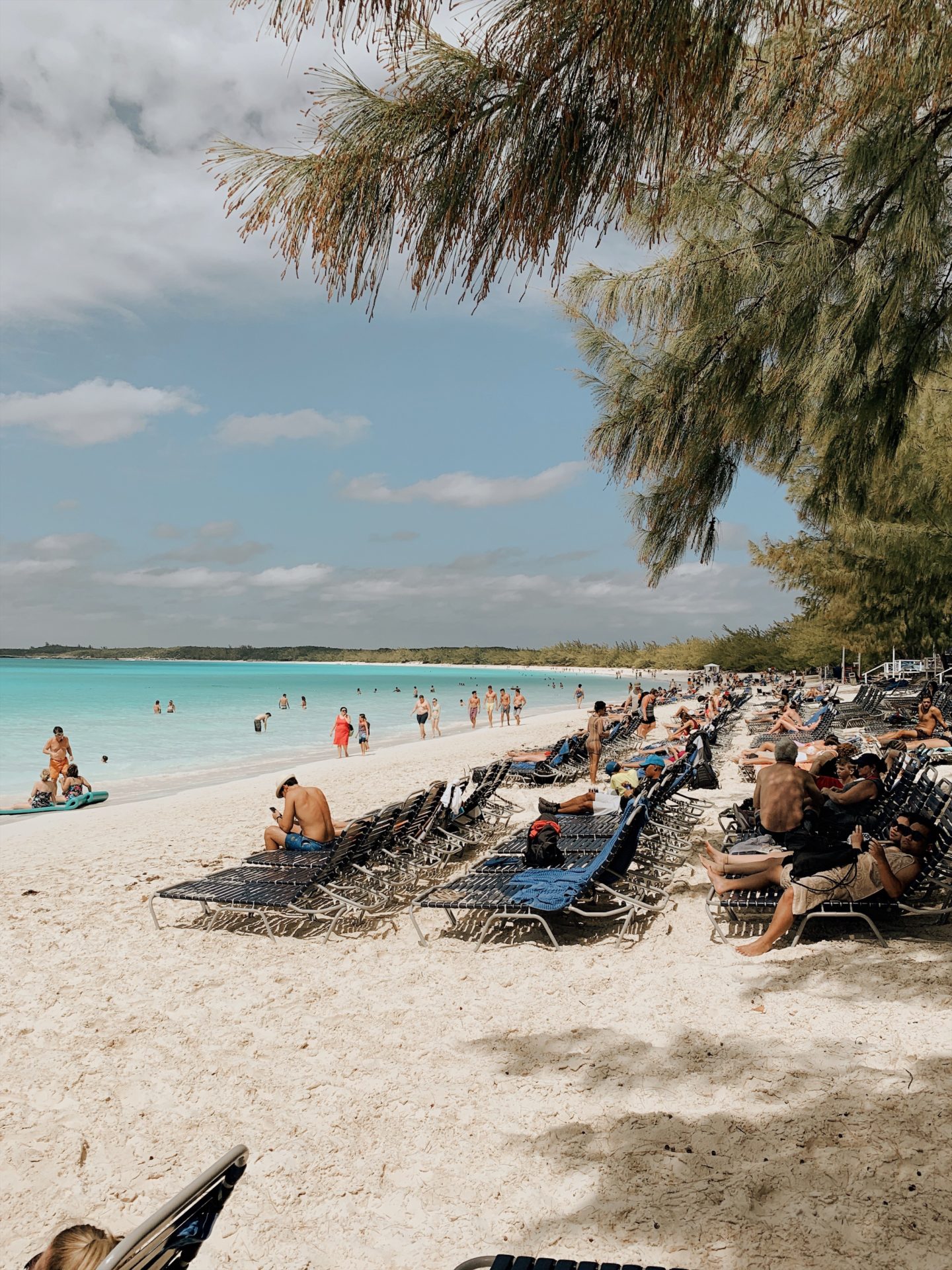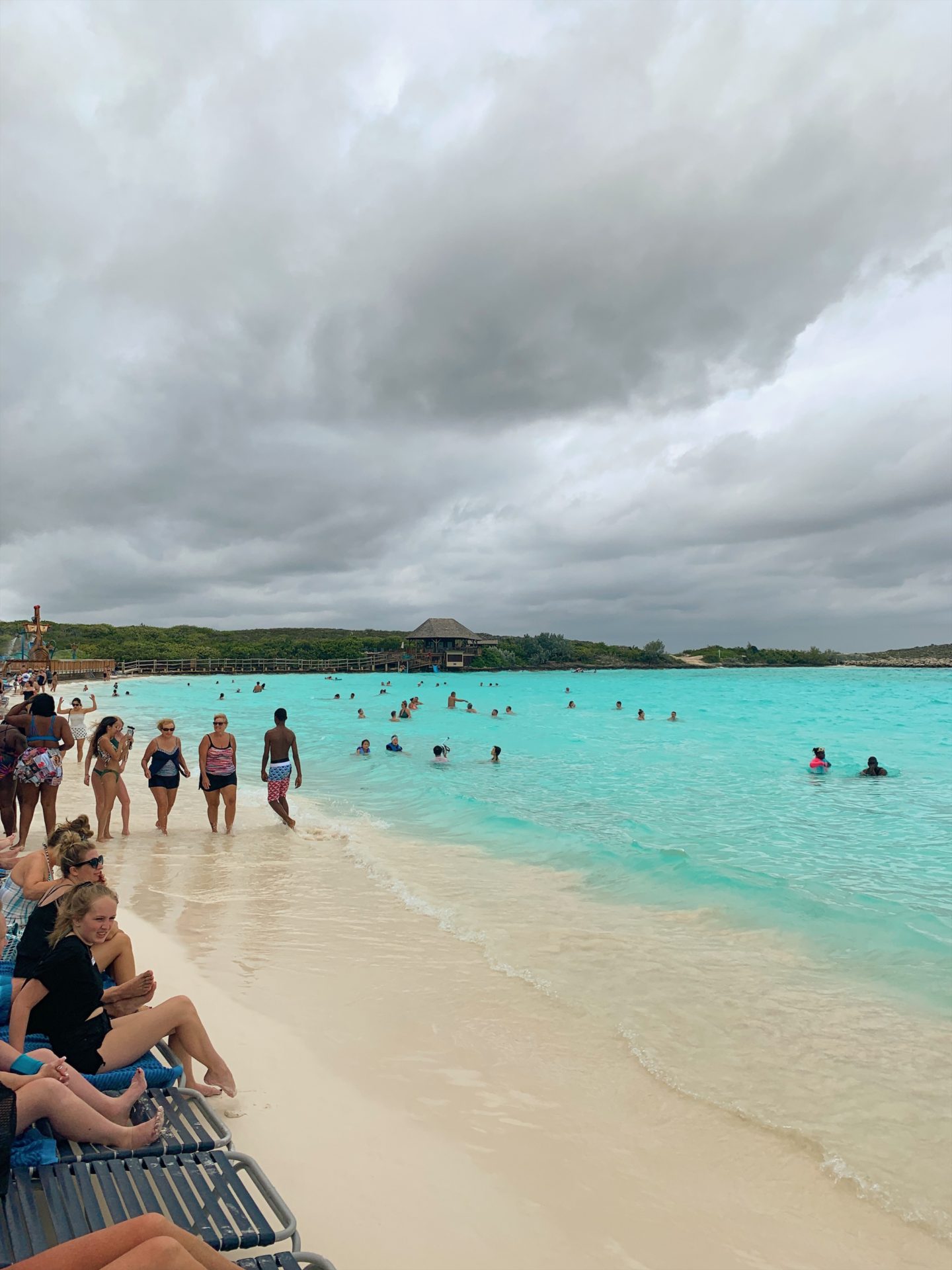 We originally booked snorkeling on Half Moon Cay. We both had never snorkeled out in the ocean and thought it would be such a fun experience. Unfortunately, the seas were a bit too rough and it was canceled. Luckily, they had another excursion available — stingrays. Let's preface this with the fact that Alex is the biggest baby! The fact that he did this proves anyone can do literally anything lol. But in all honesty, it was the most incredible experience. It was a fenced off area in the water. You could stand in most parts of the enclosure, which made you feel much safer. It wasn't like we were out in the middle of the ocean with a family of stingrays.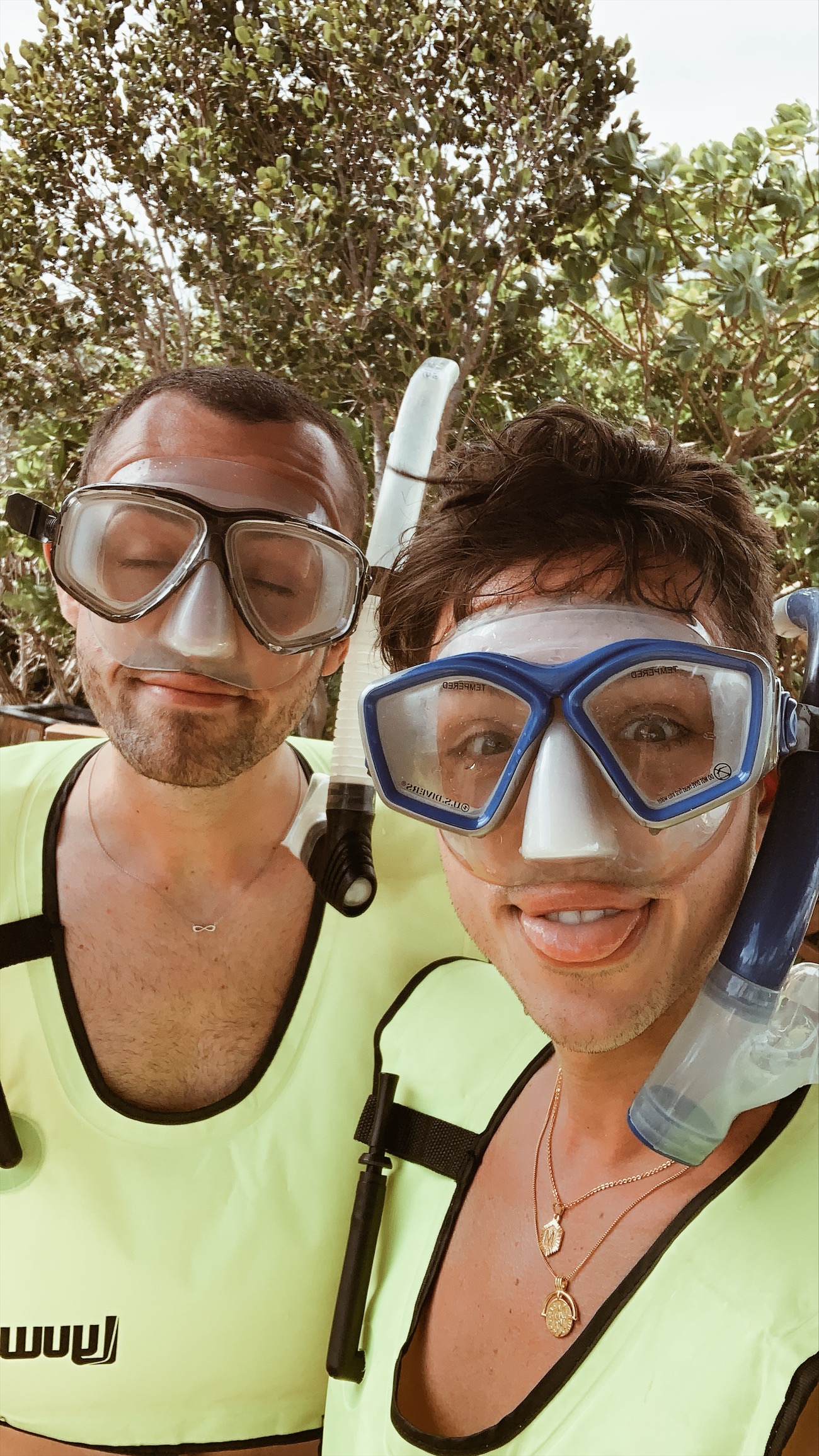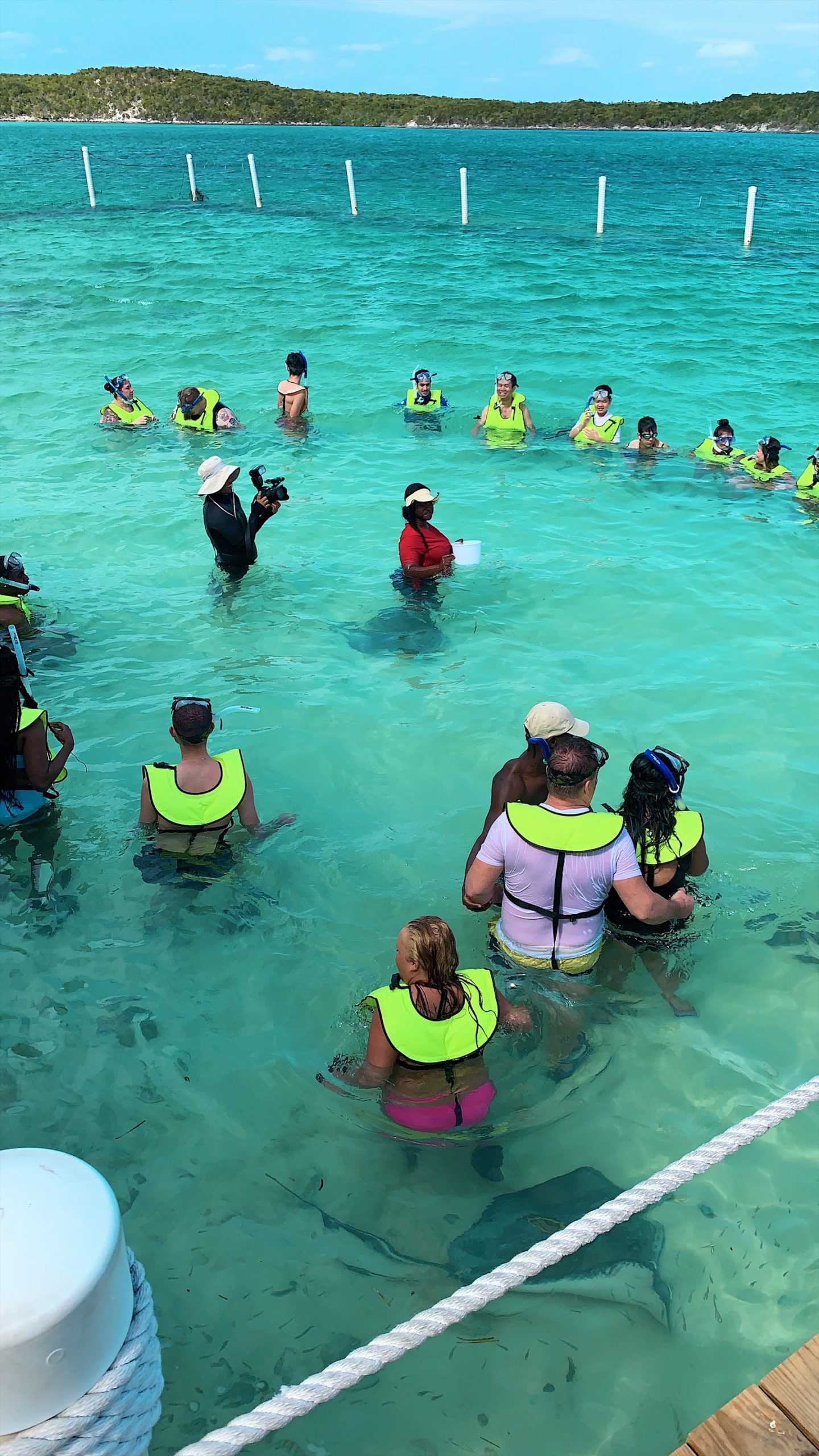 For the first 20 minutes, we swam around with snorkel gear. There were 11 female stingrays in the area. They were incredibly friendly. It was wild how they would swim near you then swim off. We were able to swim down and actually touch them, which was the strangest feeling. They were super soft and almost slippery — like they had a film covering their body. Eventually, the instructors came around and placed pieces of squid in everyone's hands. She then guided the stingrays up to us and allowed them to literally suck it out. IT WAS CRAZY. It felt like a super powerful vacuum. Since Mike had done this before, he wasn't as scared. But for Alex, it was such a big deal. He was so proud of himself for actually going through with it. We also held a starfish and a sea cucumber. We felt like little kids in a toy store. The whole experience was amazing!
Thursday was spent in Nassau, the capital of the Bahamas. Instead of just anchoring off the island in Half Moon Cay, we actually docked. That meant we could just walk right off the ship into the town. Since we didn't plan any excursions for this day, we did a ton of exploring and shopping. We went all over the town taking in all the colors, culture, and people. Everyone was so friendly! It made us feel so welcomed.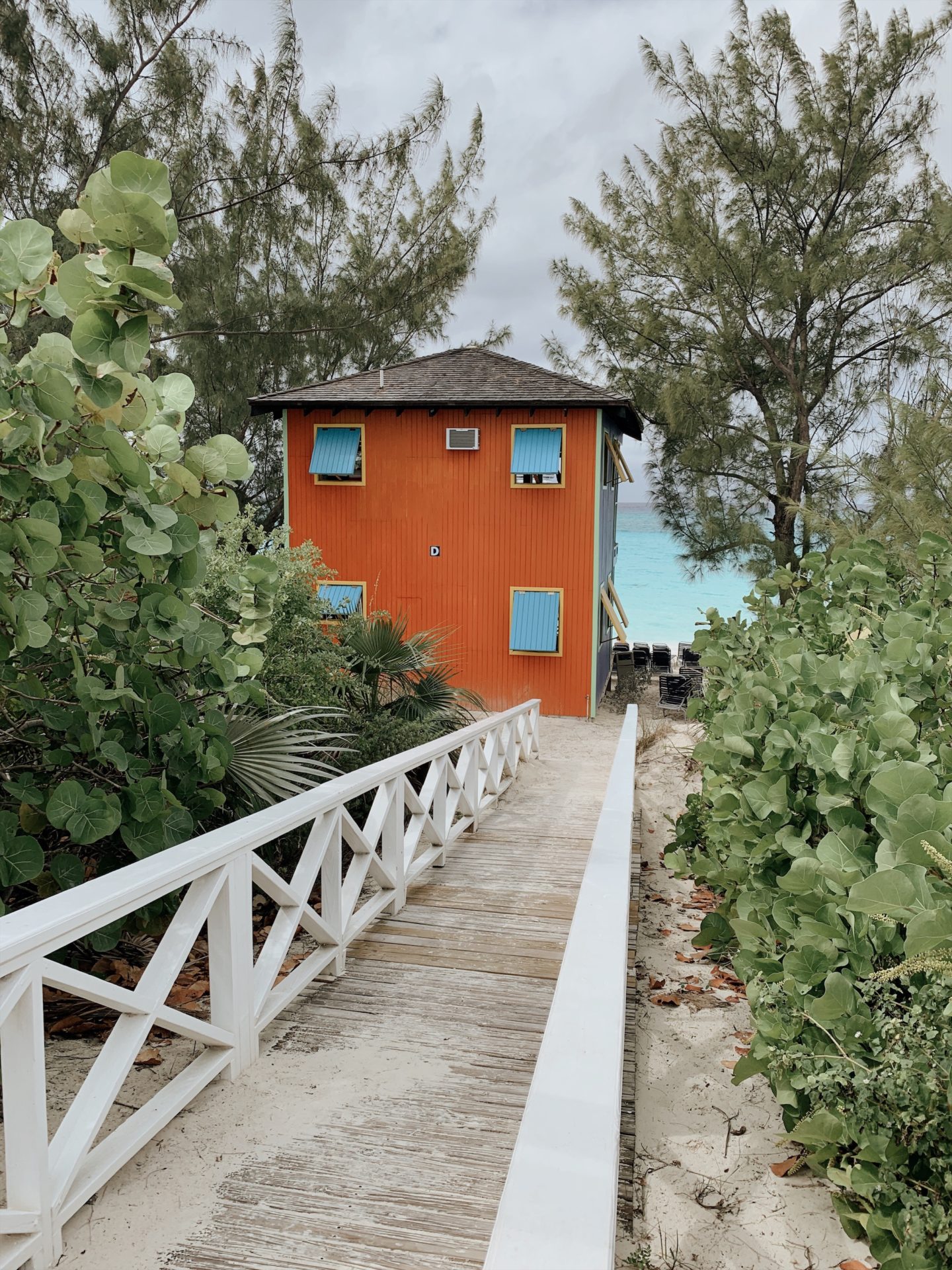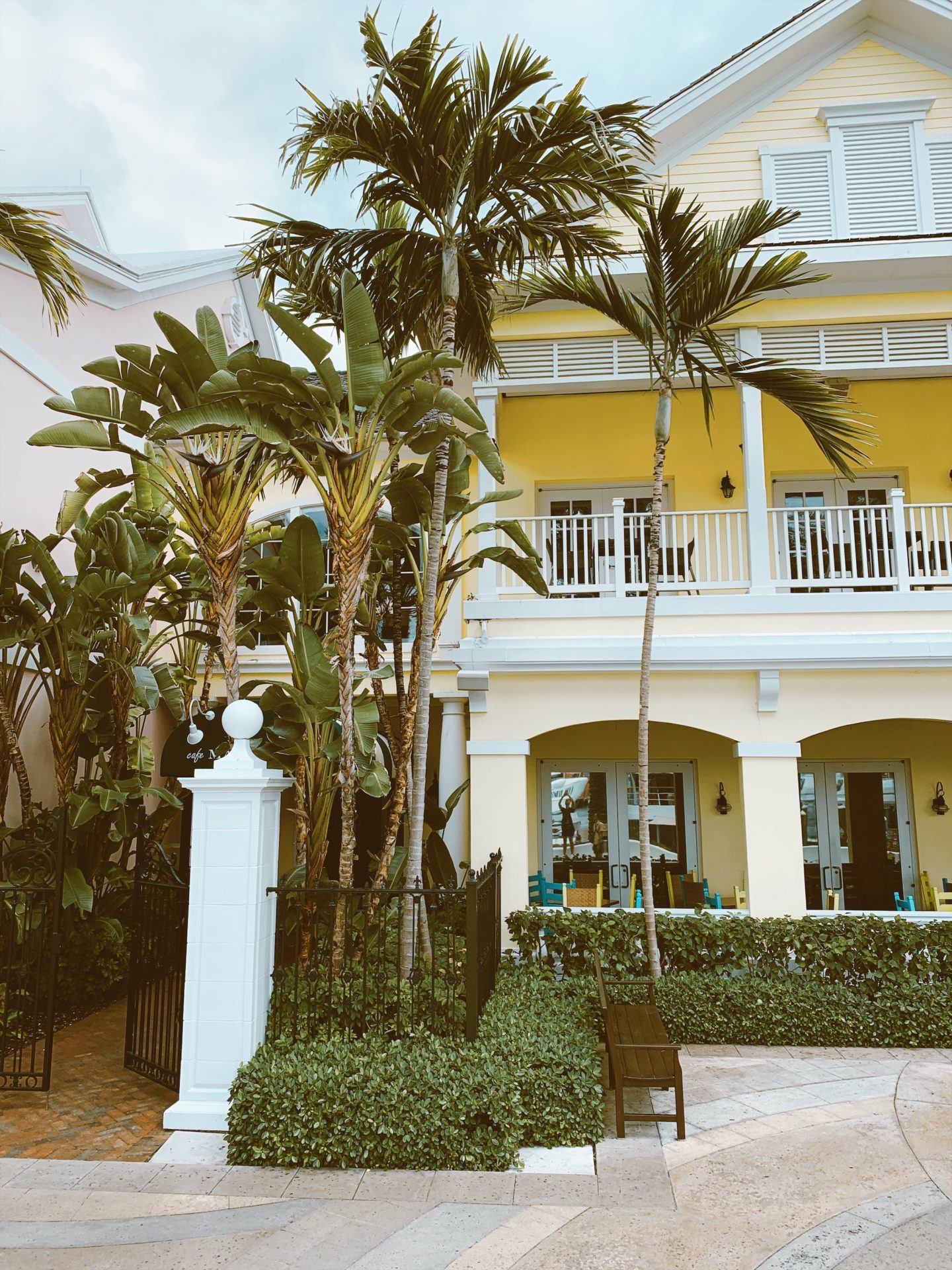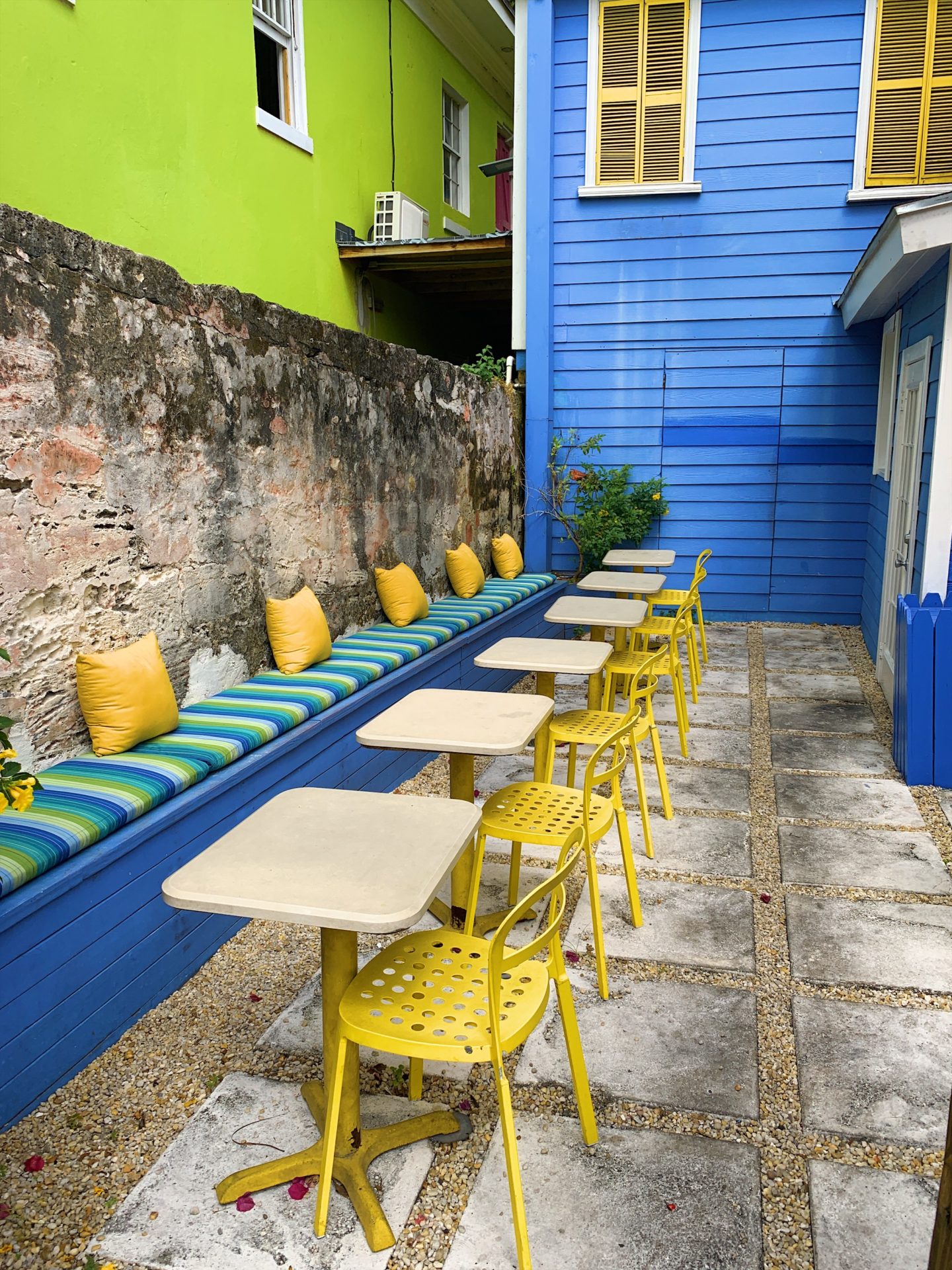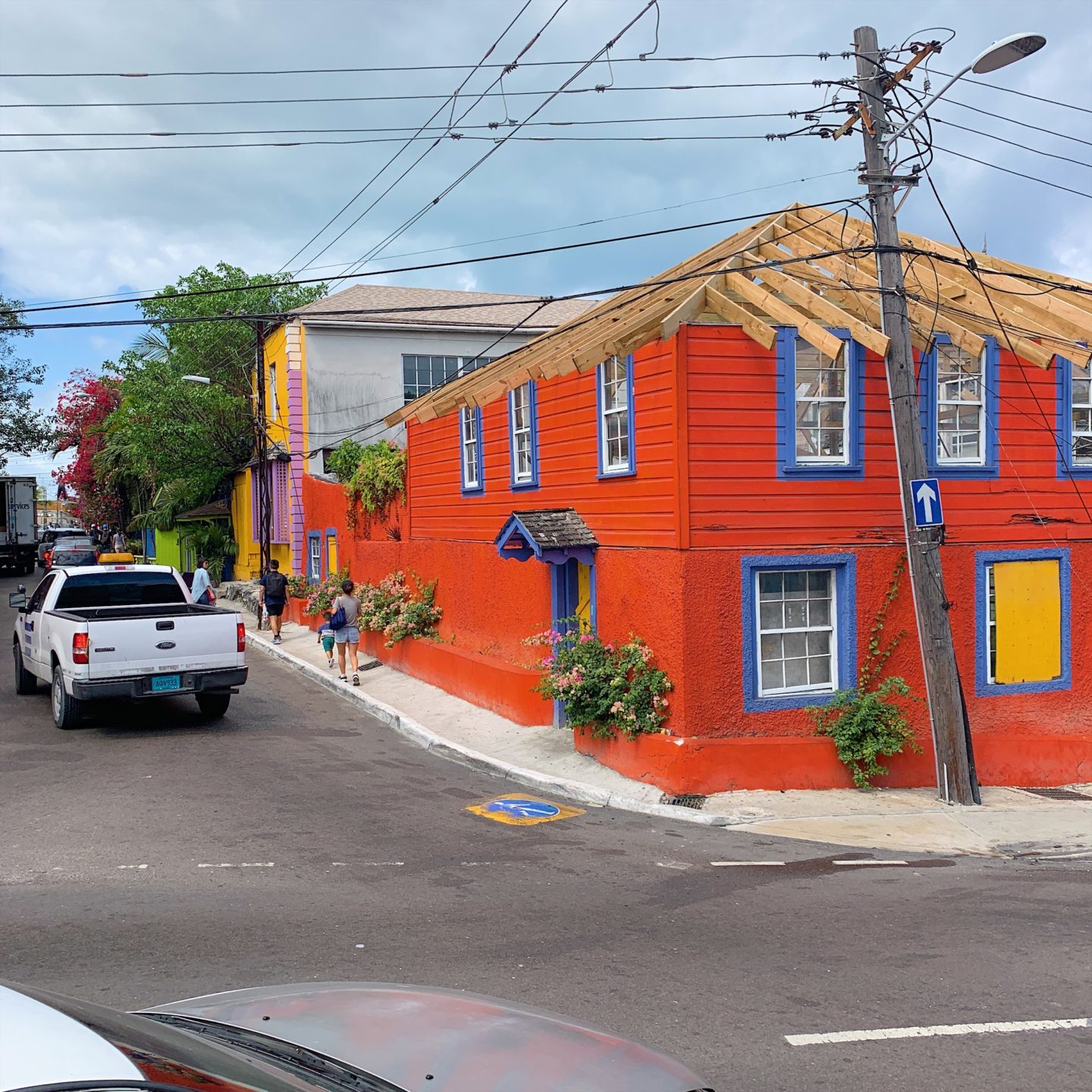 Halfway through the day, we took a taxi to Atlantis. If you've never been, this resort is a must-see. It's bigger than you could even imagine. They have a private beach, casino, luxury shopping and so much more. We explored the grounds and took tons of photos. It was definitely worth the quick trip. Oh, and to continue on about the friendly topic, we have to tell you guys about our taxi driver. She told us all about the town, wished us good luck, and even told us she loved us. This does NOT happen back home! She was probably in her 60's and couldn't have been sweeter. That's why we love traveling. We meet so many different people filled with such love and kindness. As silly as it might sound, we won't ever forget that conversation.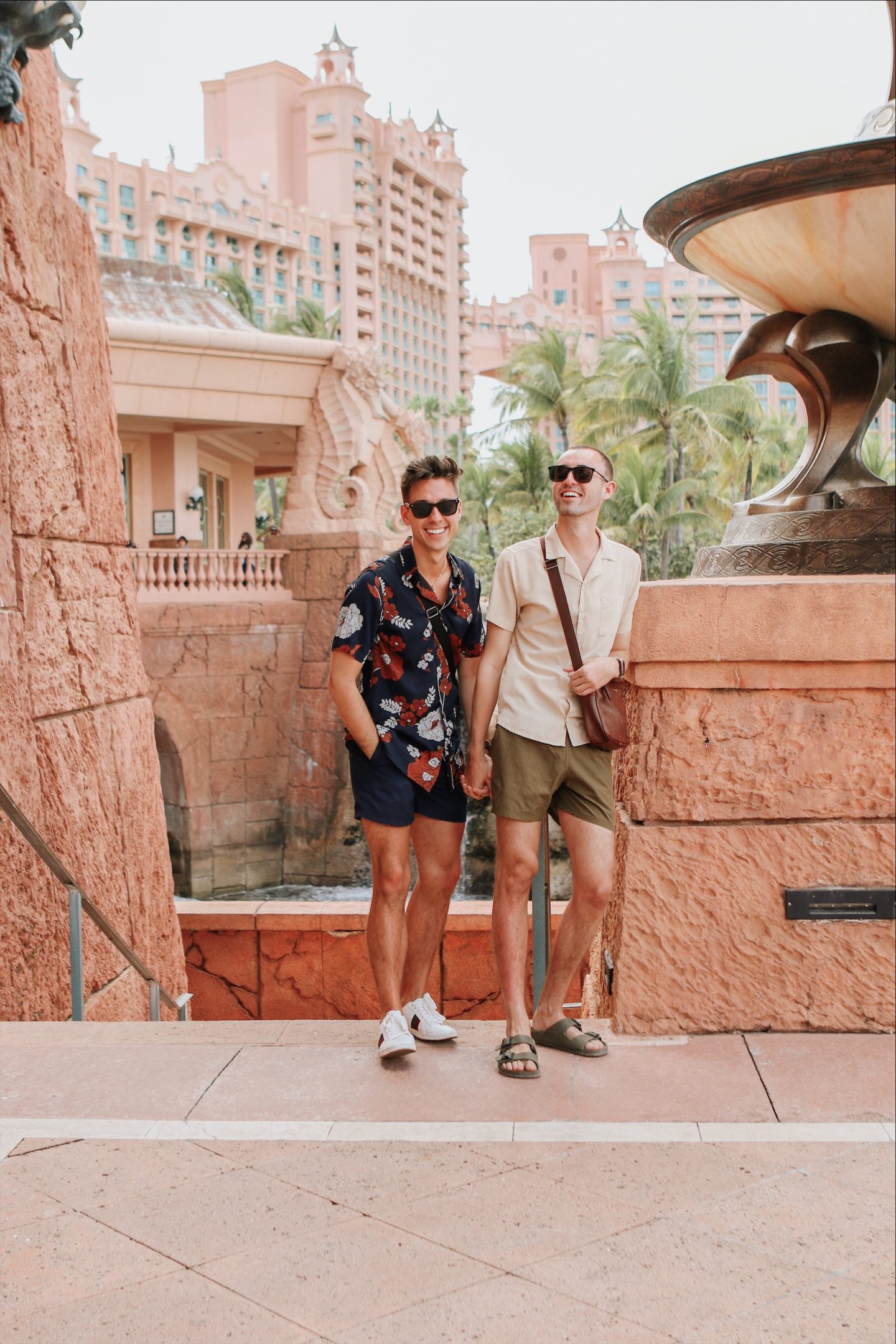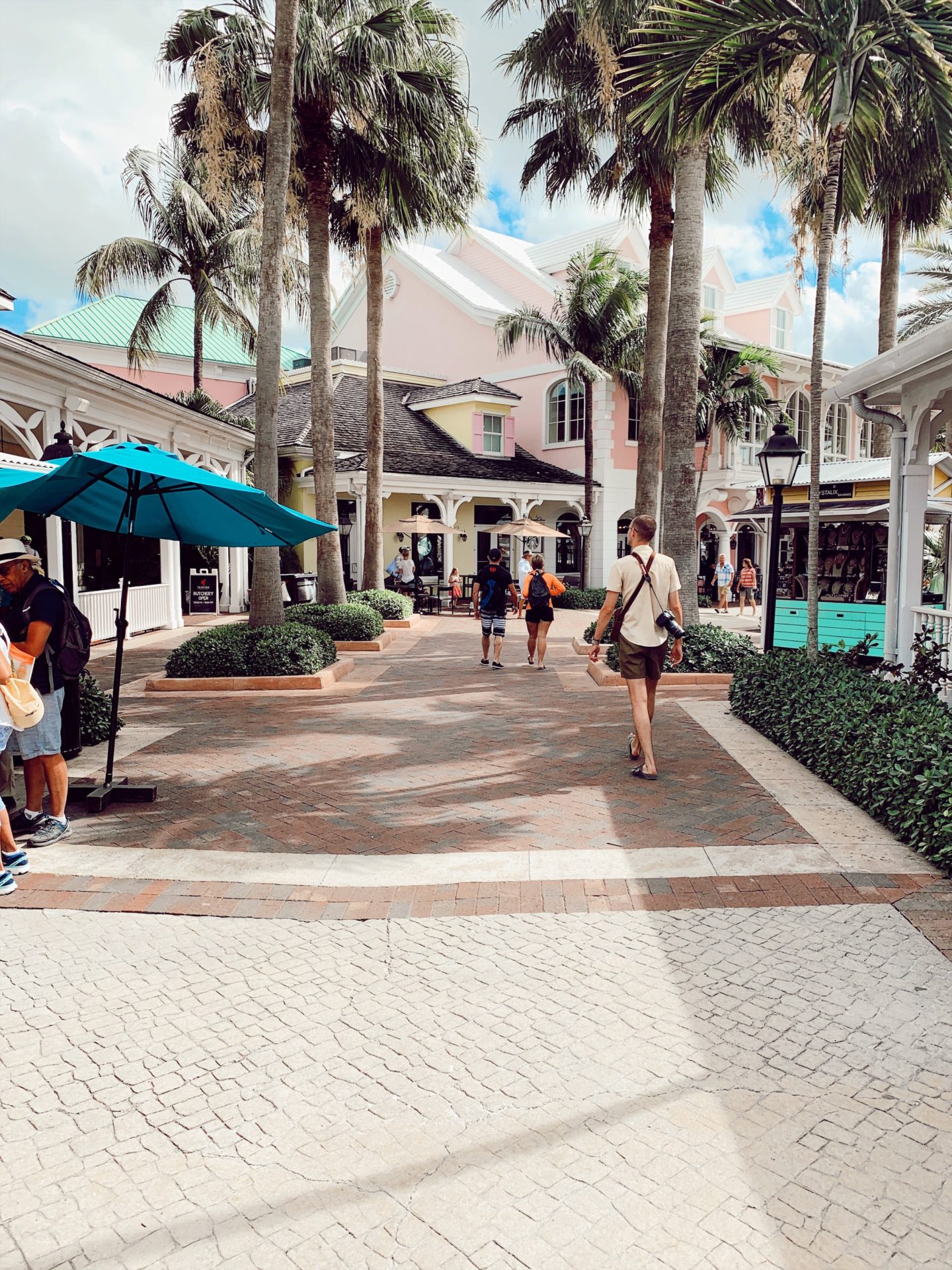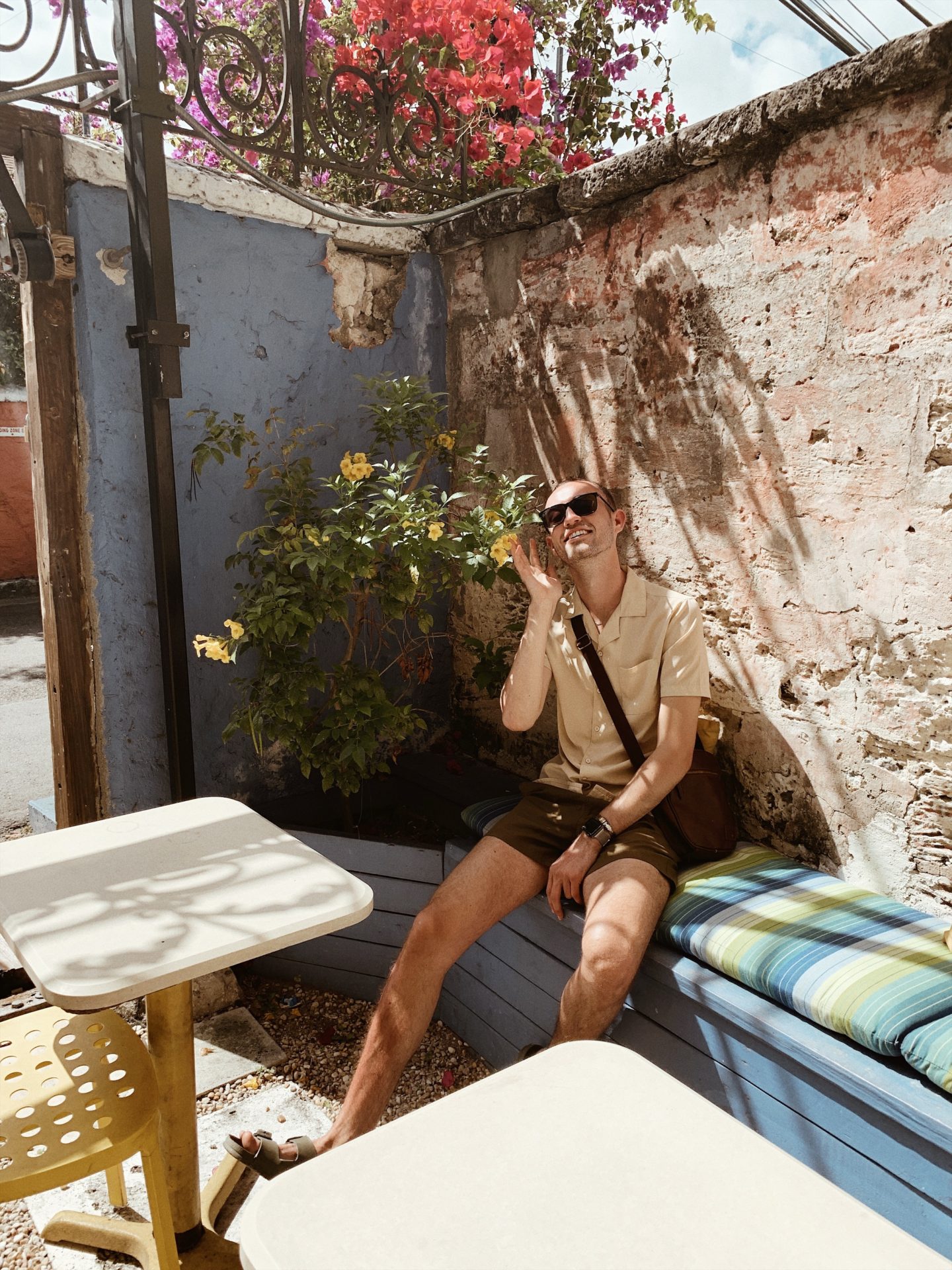 Thursday night was really sad. We knew it was our last night on the ship. Remember how we said the staff literally becomes family? Well, on the last night after dinner, the entire staff put on a performance for us that was incredible. They sang, danced, and made us laugh so hard. It was the perfect send-off. Ugh, it makes us sad just thinking about it right now. It made us feel so loved and like they truly did enjoy spending a week on the sea with us. That's the best feeling to take with you as you leave vacation.
We can't say enough good things about this trip. We ate, drank, laughed, danced and even came home with a sunburn. What more could you ask for? We're excited we can check off another vacation from the list. Just another memory we will keep with us forever. We don't want to make this post any longer than it already is — sorry if you are sick of reading! If you have any other questions, let us know! We are more than happy to share more with you guys. Until next time…