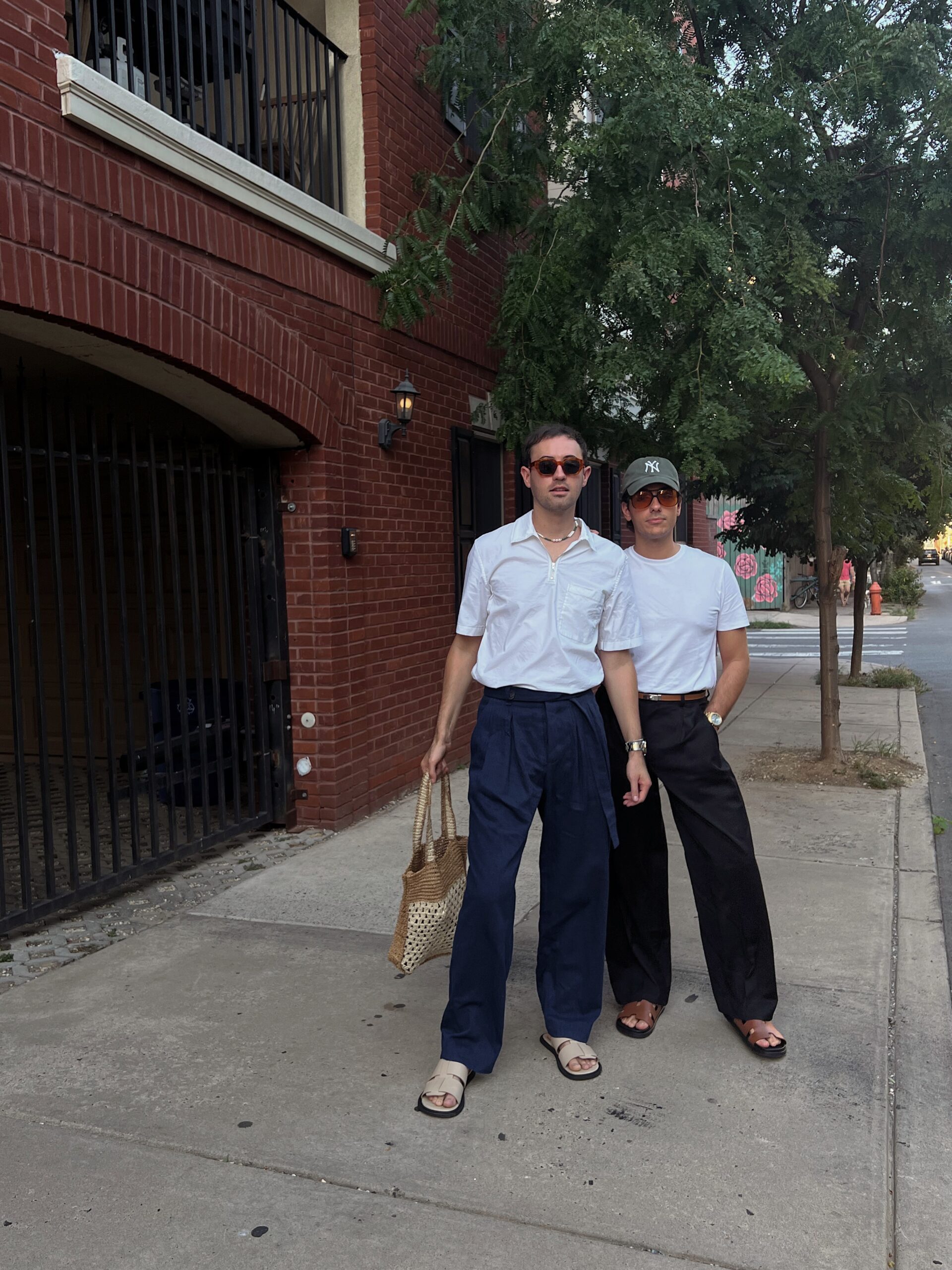 We recently did a Q&A on Instagram stories and one of the submissions was related to our favorite clothing brands. The list was long so we've challenged ourselves to fine-tune our answer in this post. Of course, we have a ton of other favorite brands but for the sake of making things fun, we wanted to see if we could narrow it down to five.
We first discovered this brand on Instagram. We have a true love for quality trousers, specifically wide legs while still feeling tailored and smart. Believe us when we say this brand delivers. But this was just the entry point for us. We've fallen in love with so many other pieces. You've seen us share the Mohair Cardigan several times this winter. The quality is incredible. This brand has quickly become a staple in our wardrobe and we're excited to continue to grow our collection. Highly recommend checking them out.
We've been fans of Nanushka for quite some time. It's definitely on the pricey side but you know us and our love for a sale. We always wait for a sale on either their website or other sites like NET-A-PORTER, SSENSE, or Farfetch. We've been slowly adding pieces to our wardrobe over the past year. The quality, design, and styles are right up our alley. If you're looking to start investing in a few higher-end pieces, this is a great place to start.
A constant staple brand. We've been fans of COS for years. We were lucky enough to have a store in the KOP mall near us but it recently closed — boo. But this is one brand that we're never worried about ordering online. For the price point, the quality is a 10/10. It's also a great place to shop for basics and classics. If you've never shopped here, you are missing out.
Another incredible brand that we discovered last year. Sharp tailoring, luxury fabrics, and captivating designs. We just took a look at their site and have a huge wish list for this upcoming spring/summer season. Oh, and even some pieces for our wedding! Highly recommend checking out King & Tuckfield.
This brand will forever be a staple for us. We've been slowly collecting pieces over the past few years. From shirts to denim and everything in between, we have never been disappointed.