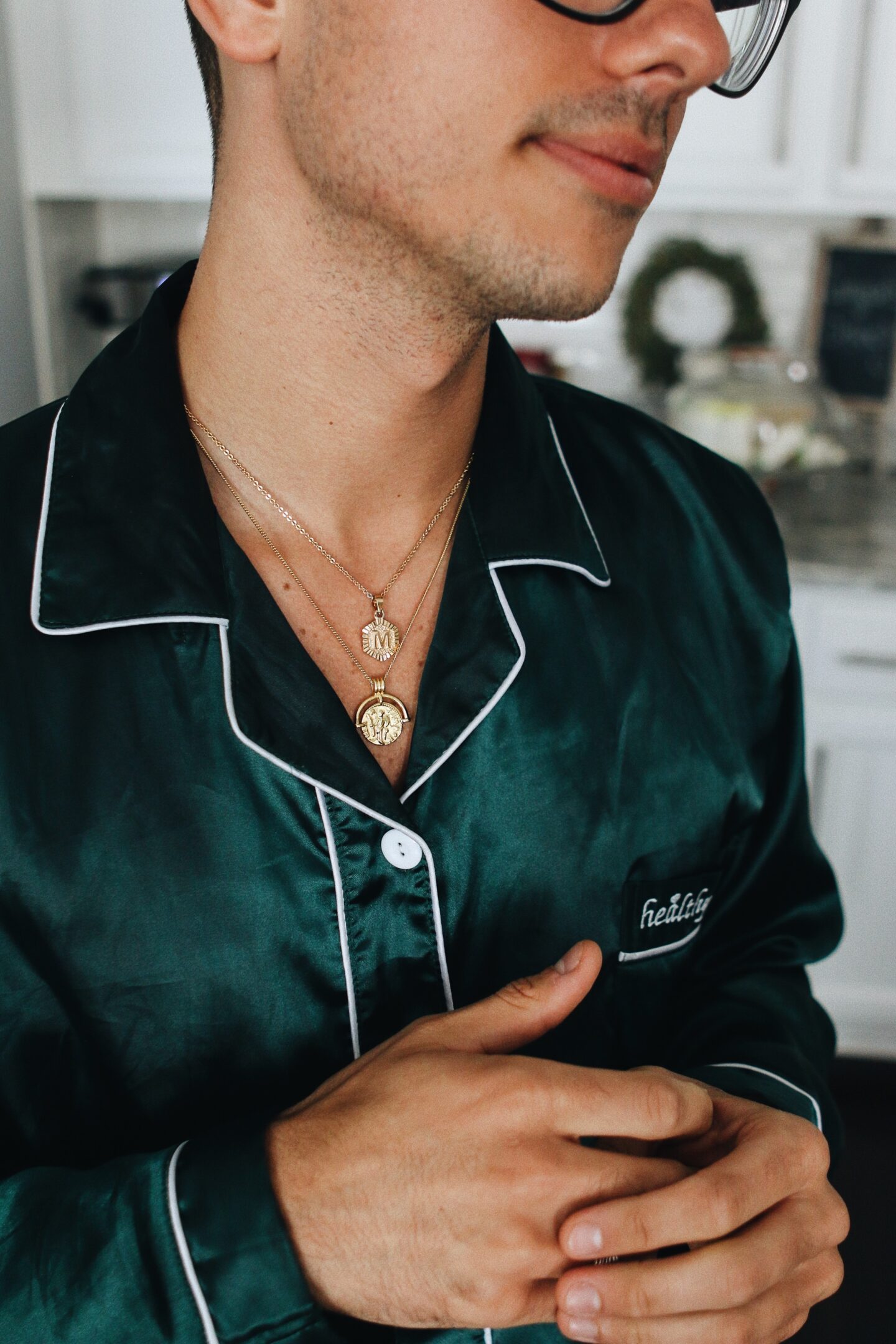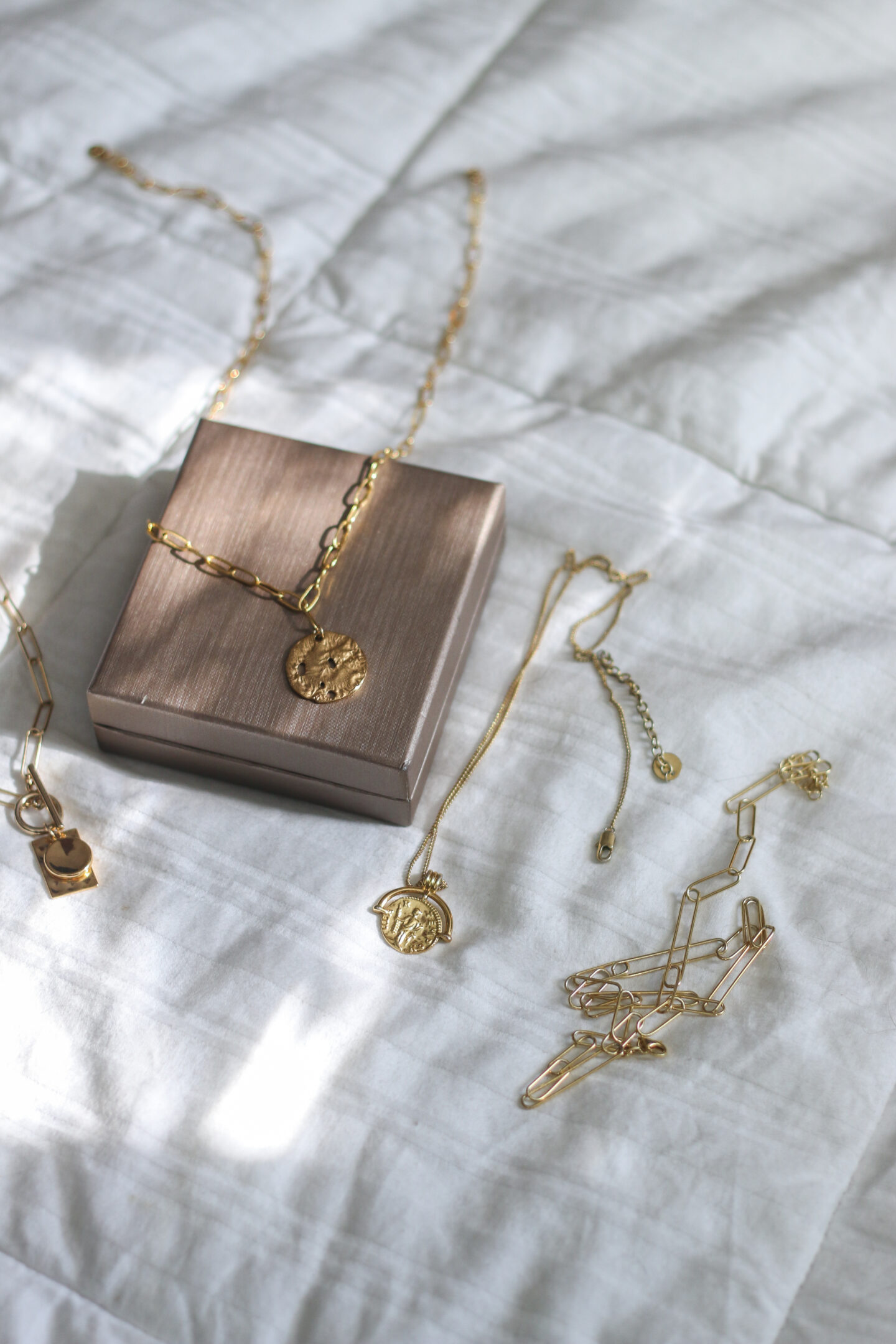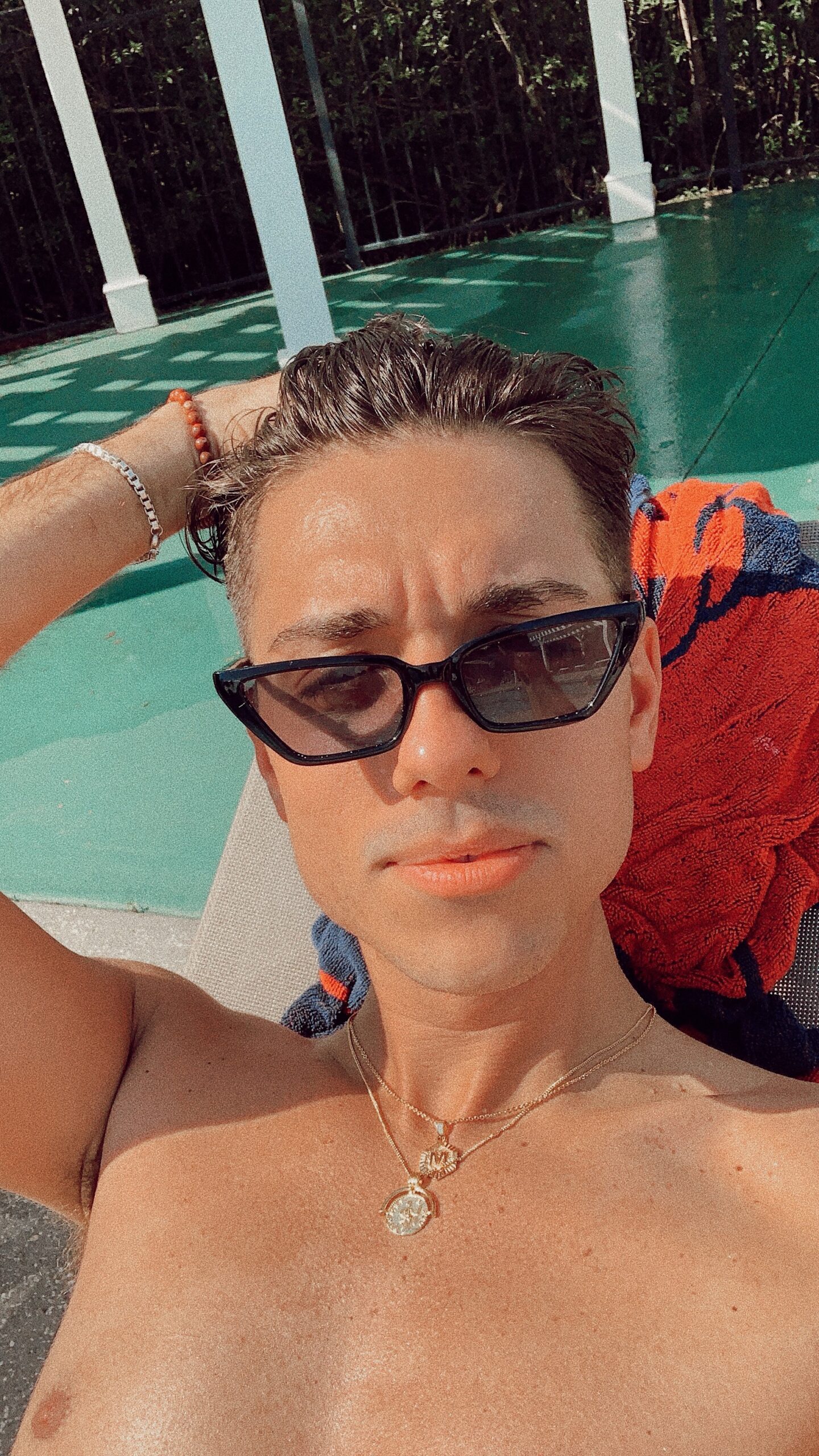 The best piece of fashion advice we can give someone is to add accessories to every outfit. This is such an easy way to elevate a look. We seriously can't stress this enough. We especially love layering jewelry — the more, the better. We used to have this weird fear of wearing necklaces. Then we realized we were being silly and shouldn't be afraid when it comes to style. When it comes to metal choices, we both have our preferences. Mike is all about gold and Alex loves silver. Today's post is all about the gold jewelry.
Surprisingly, we actually buy most of our jewelry online. One of the first brands we discovered through Instagram is Argento Vivo. We are truly obsessed with all of the pieces. Mike found this paperclip necklace online and fell in love. We can't find the exact link right now (sorry! we are trying!) but we linked the layered version here. It's a fun piece to have in your jewelry collection.
Five and Two also makes some really great pieces. The Shelby necklace is one of Mike's favorites. It also has the paperclip vibe but has more dimension with the coin charms and toggle closure. Mike wears this almost every day when he isn't working — it doesn't really go with the whole scrub look at the hospital haha.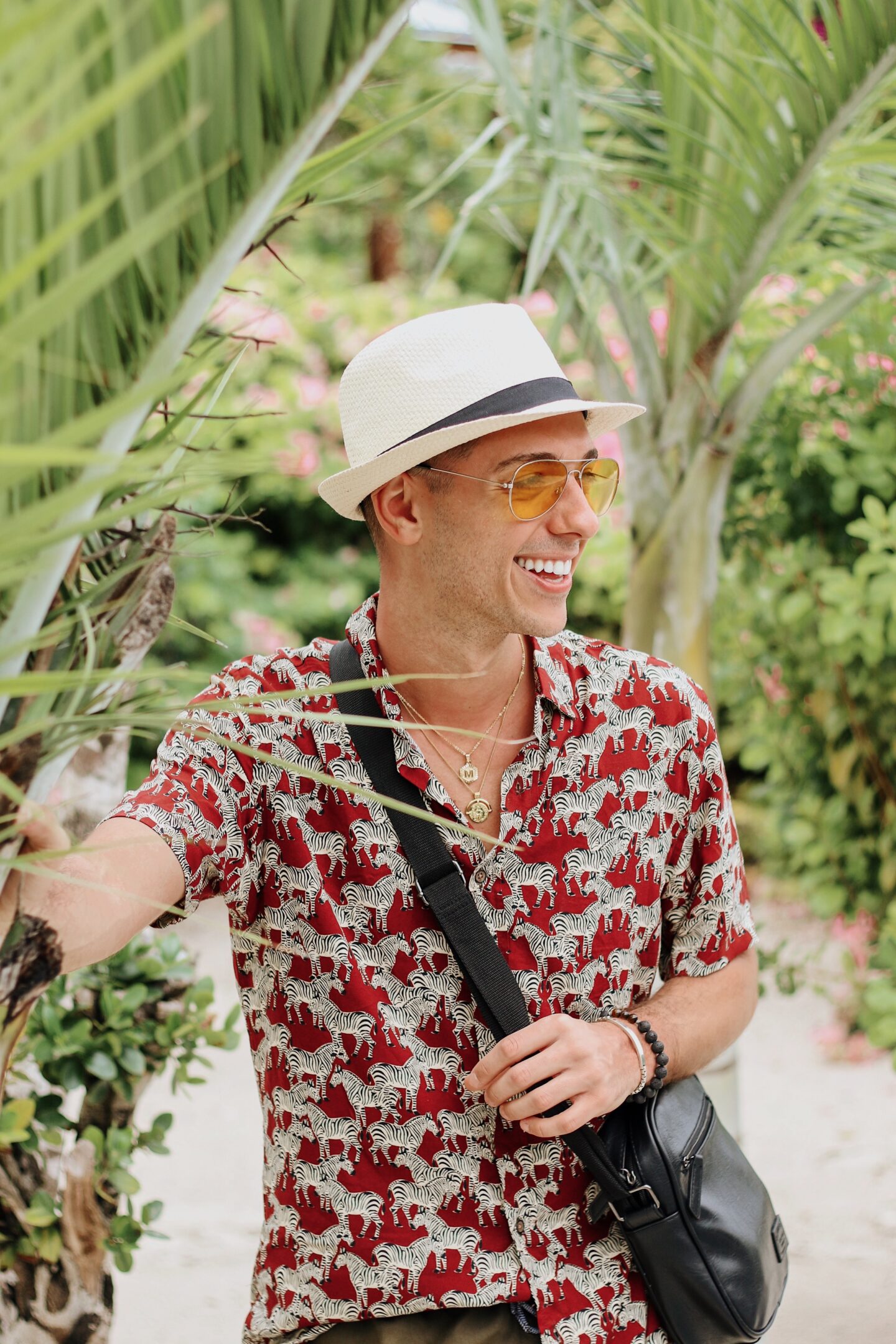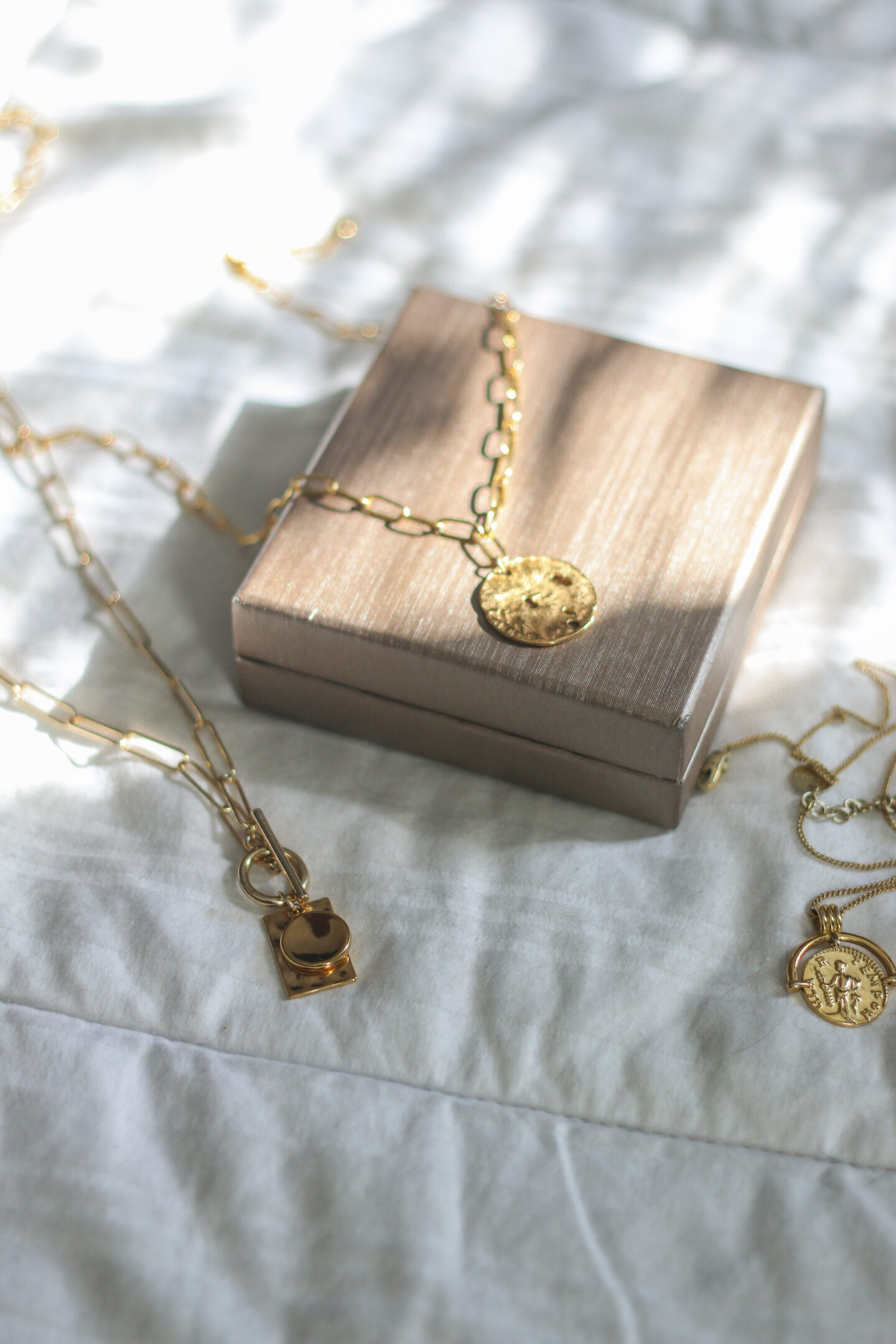 Another place we've found some amazing pieces at is Amazon. Crazy, right? But honestly, two of Mike's absolute favorite pieces were found on Amazon. For the price point, both necklaces have actually held up really well. We've recommended these to so many people! You really can't beat the price. This is a really good starting place if you are just starting to get into jewelry.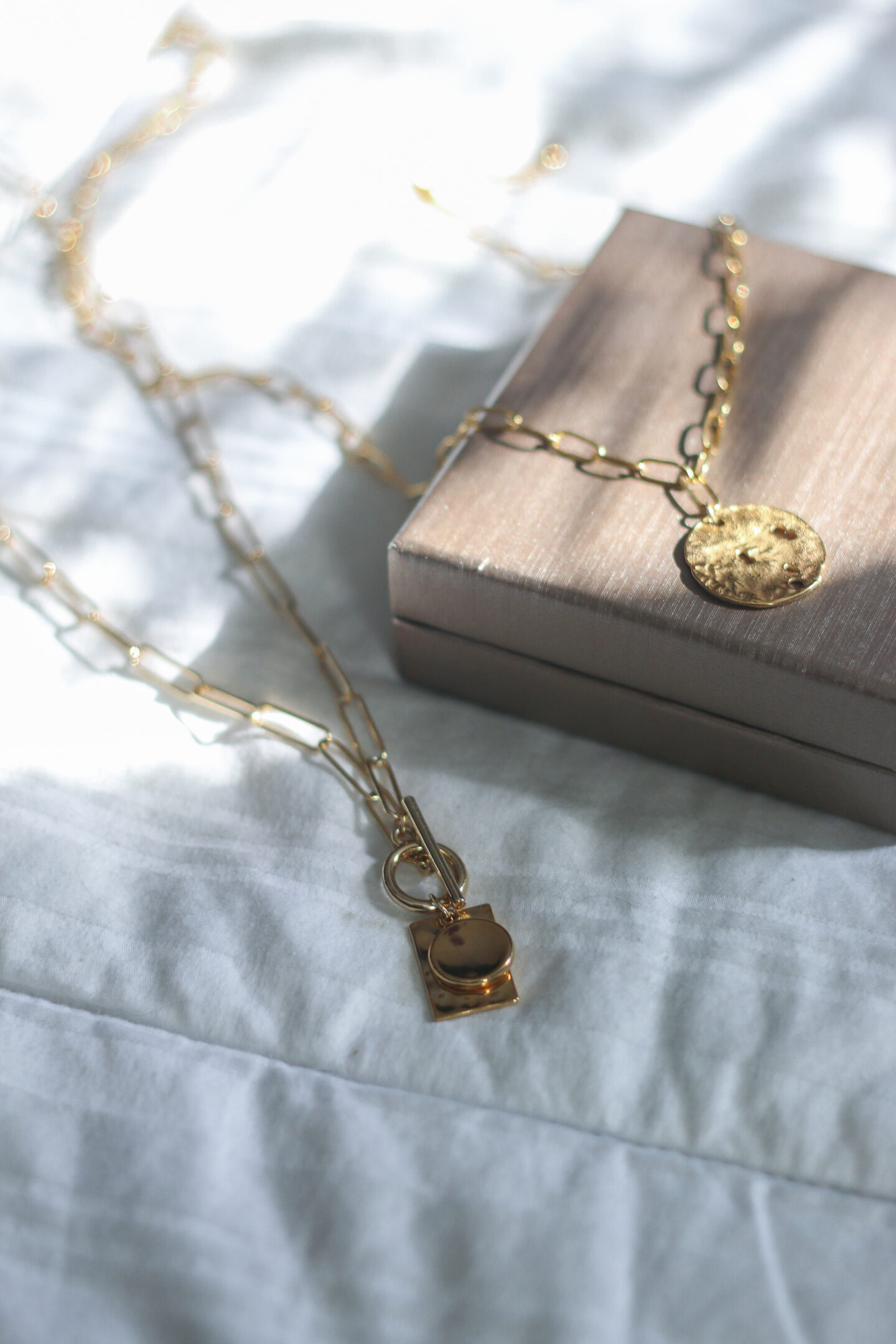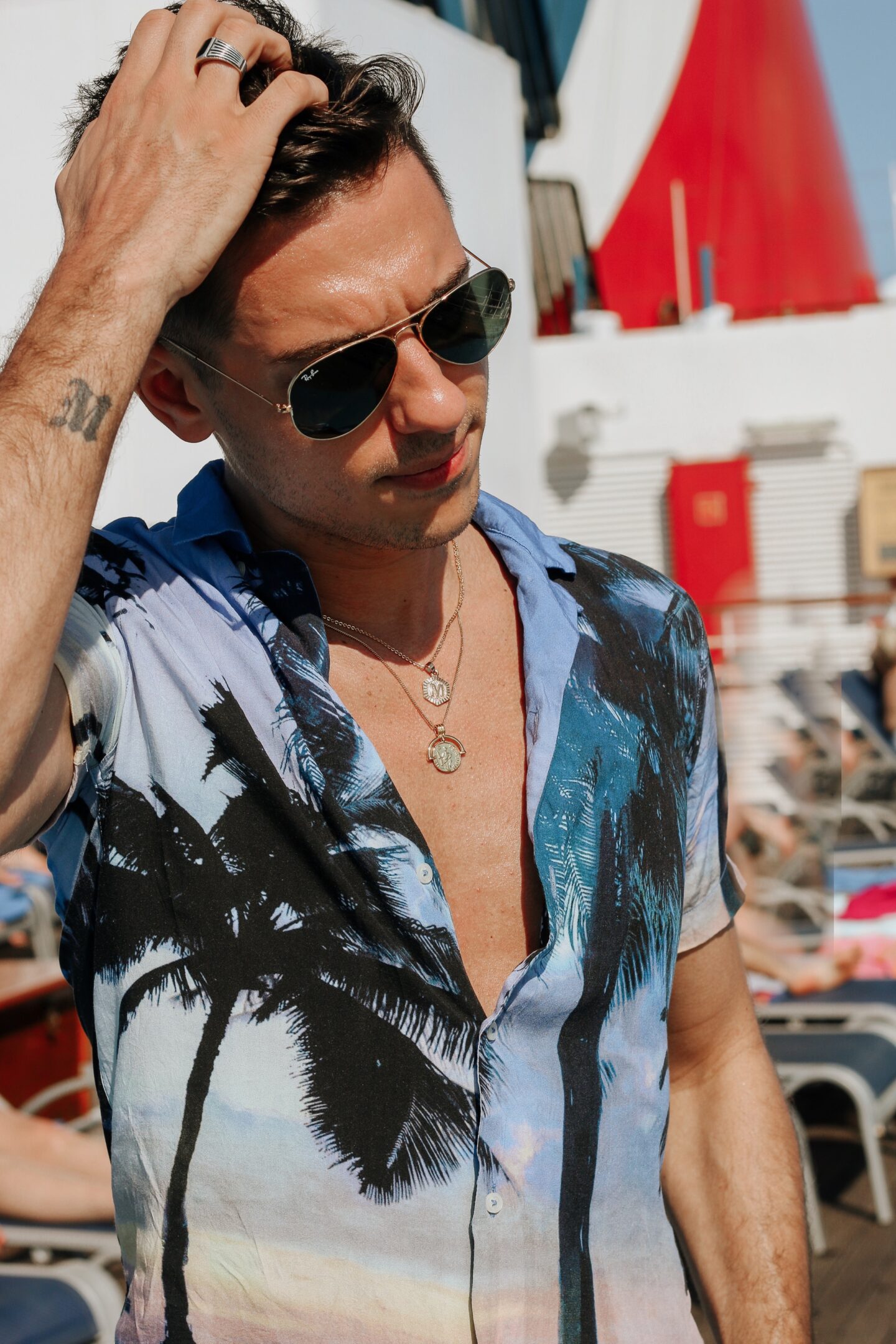 So who's on the accessory train with us?? If you've been hesitant or nervous to try a necklace, just go for it. Start out with something inexpensive and eventually add to your collection. Until next time…