If you remember, last week we hosted our first ever styling event with J.Crew. Honestly, we are still processing the fact that we were able to do something so cool. We were super nervous but it went so well! Everyone was incredibly sweet and made the event so special. If you happen to be one of those people, THANK YOU!! Maybe we will do more of these in the future!
The whole purpose of the event was to showcase the fall collection. J.Crew has always been a staple for us. Since we've finally entered fall, it was the perfect time to style some looks. We pulled together a rack of men's looks and a rack of women's looks. Styling womenswear really helped us stretch our creative muscles — it was such a fun change.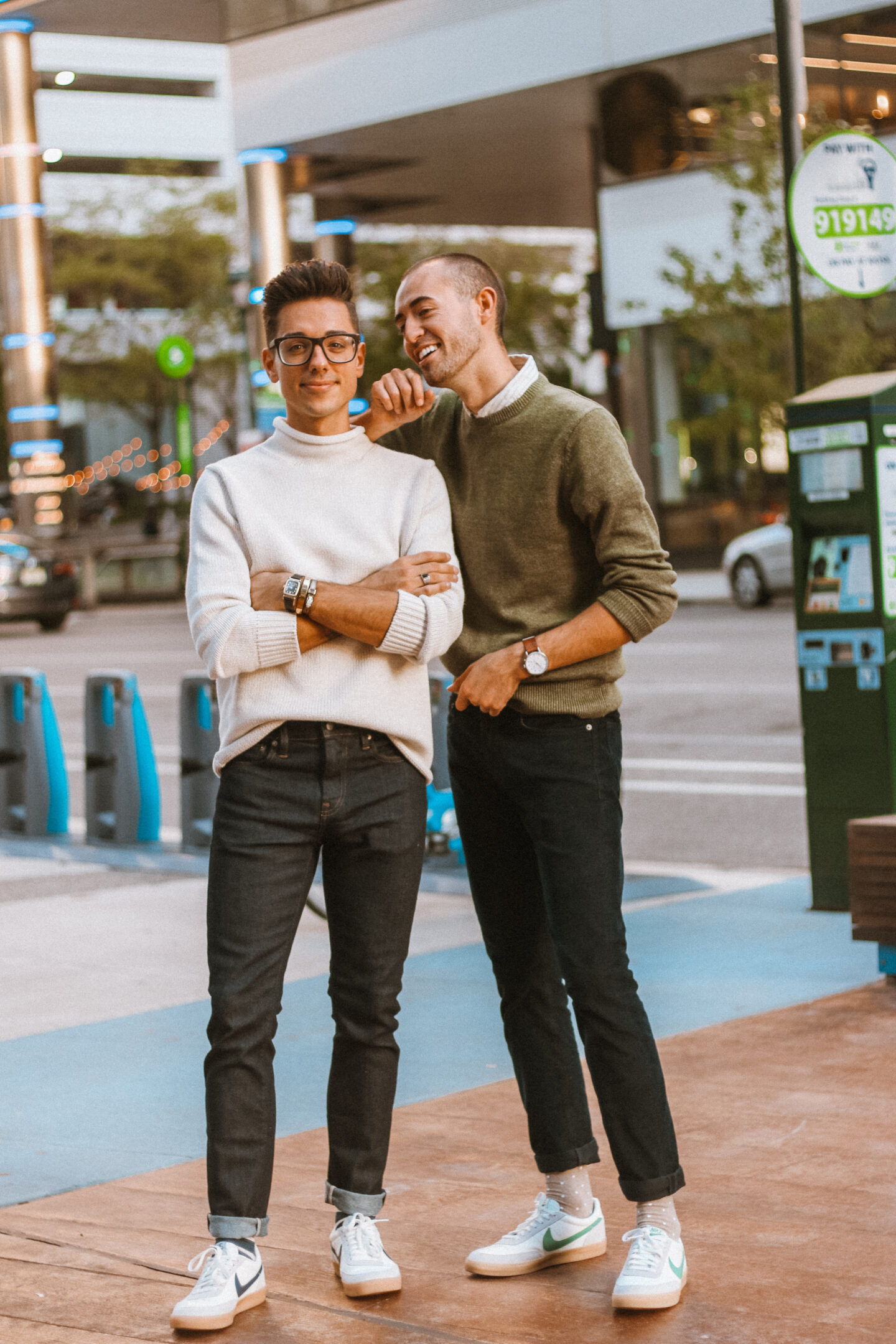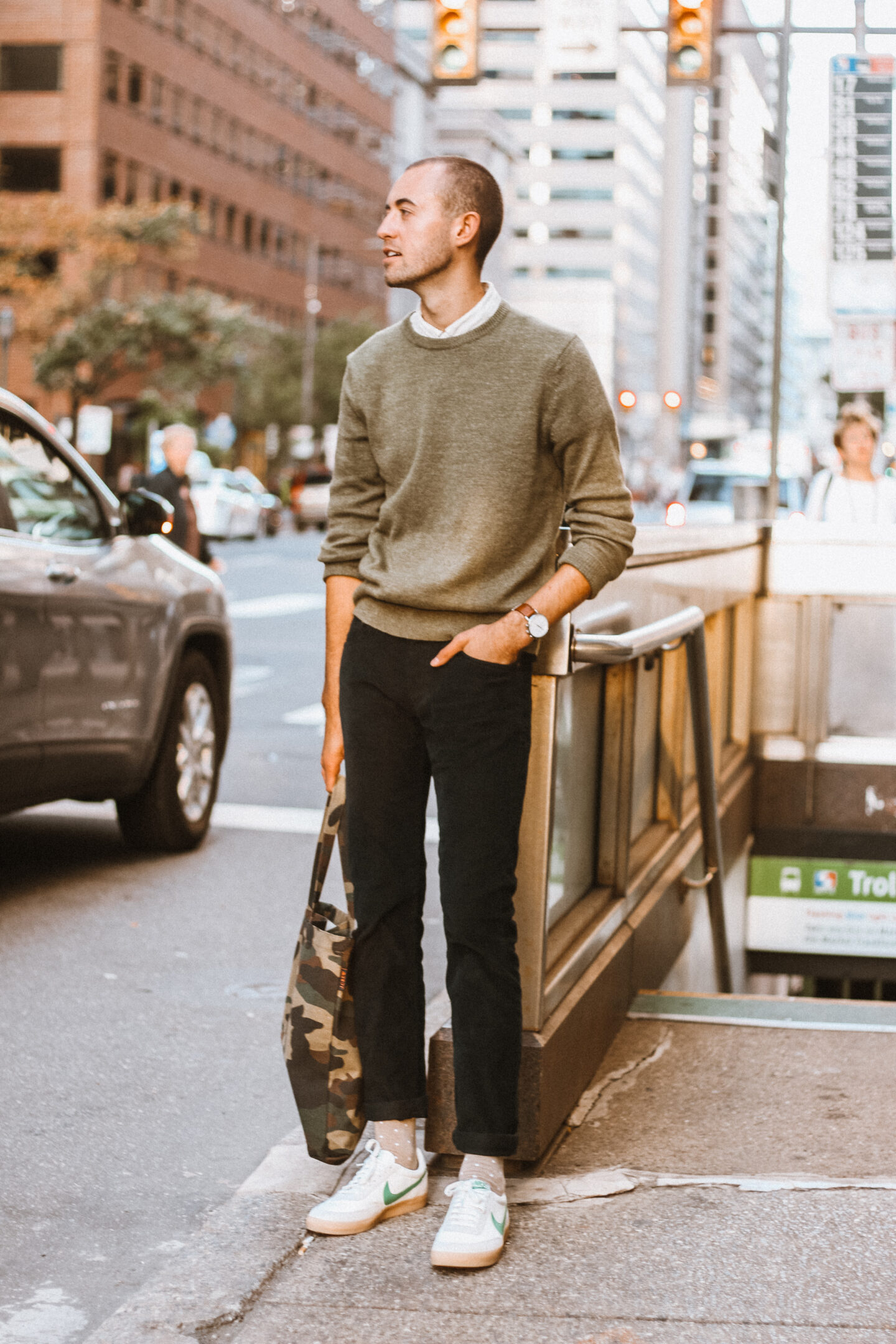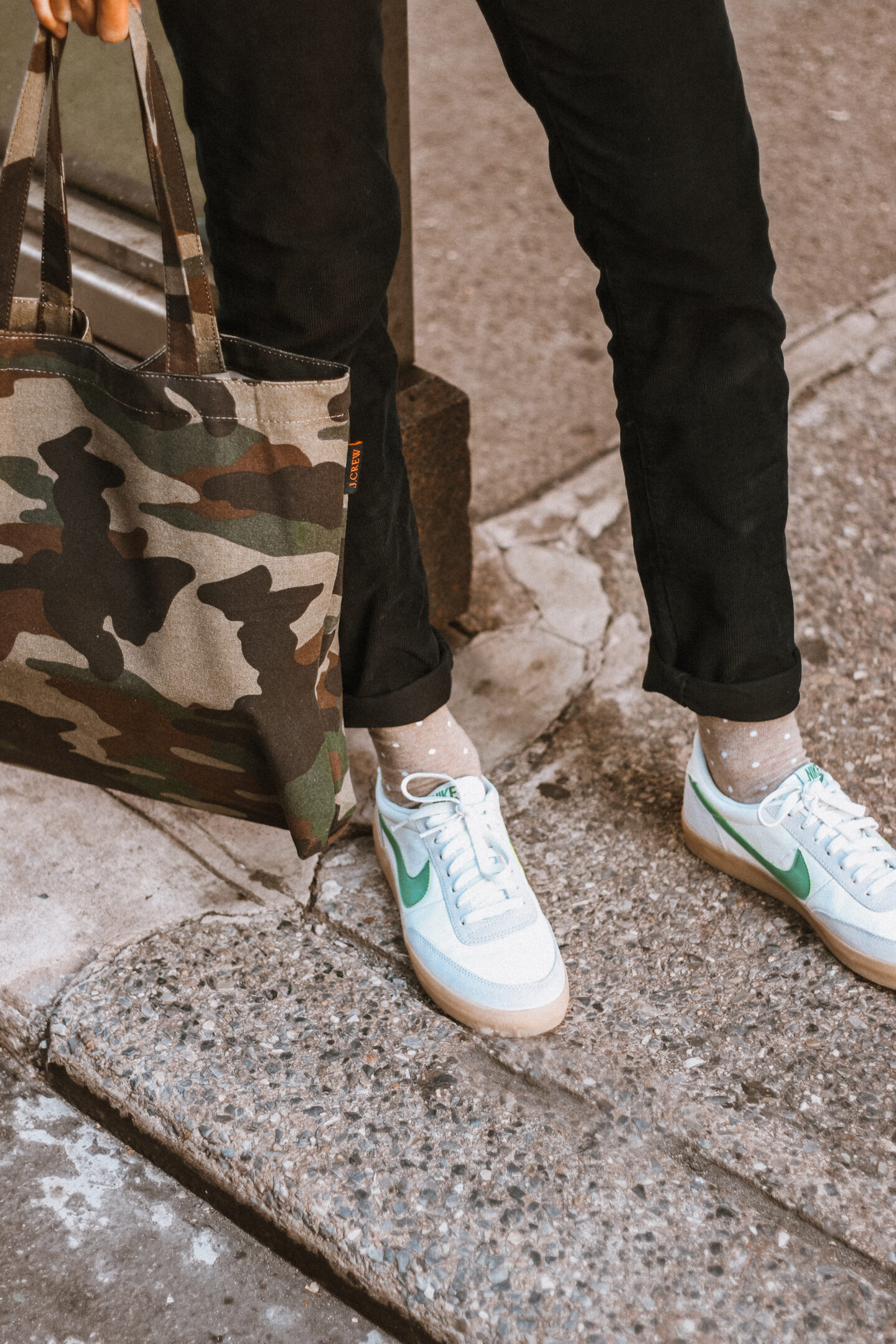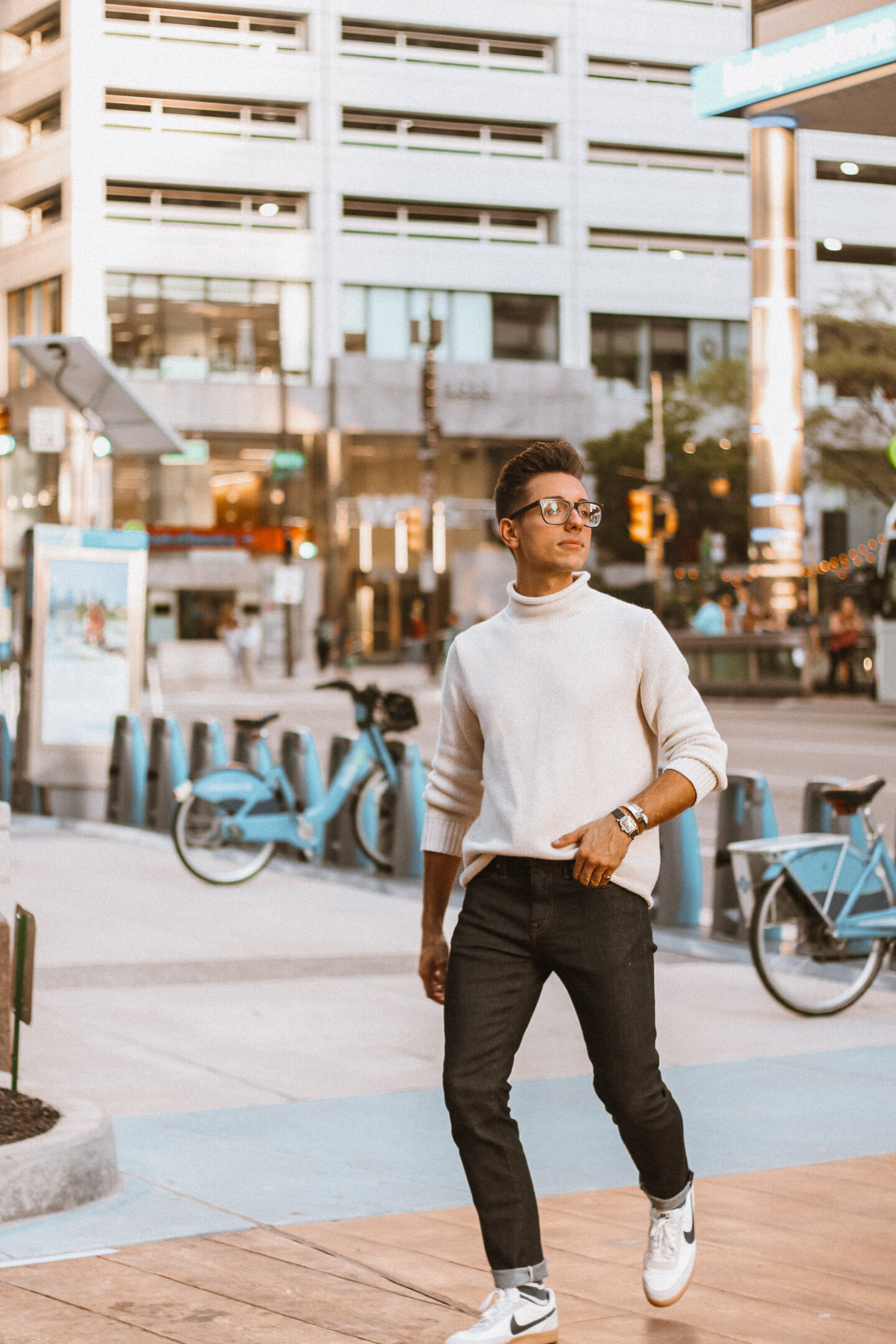 We obviously pulled together J.Crew looks for ourselves too. Mike is a big fan of dark denim. He paired the jeans with a classic rollneck sweater. Alex, on the other hand, was drawn to the corduroy. This is one type of pant we didn't wear enough last year. We aren't really sure why. But that's changing this season. For color contrast, he added a deep green cashmere sweater layered on top of a collared shirt.
We knew we wanted our shoes to be more casual and relaxed. We've been obsessed with the Nike Killshots for so long. We figured these looks we be the perfect opportunity to try them out. Plus, they added a fun pop of color. Yes, we matched. LOL. We also threw on statement socks!
The last piece of these looks comes down to the accessories. Well, bags to be more exact. Alex is a big fan of totes. This camo bag is so fun for fall. Plus, it's so cheap!! 10 dollars!! Bad news though, we just checked and it's sold out. Keep checking throughout the next few weeks to see when it's back in stock.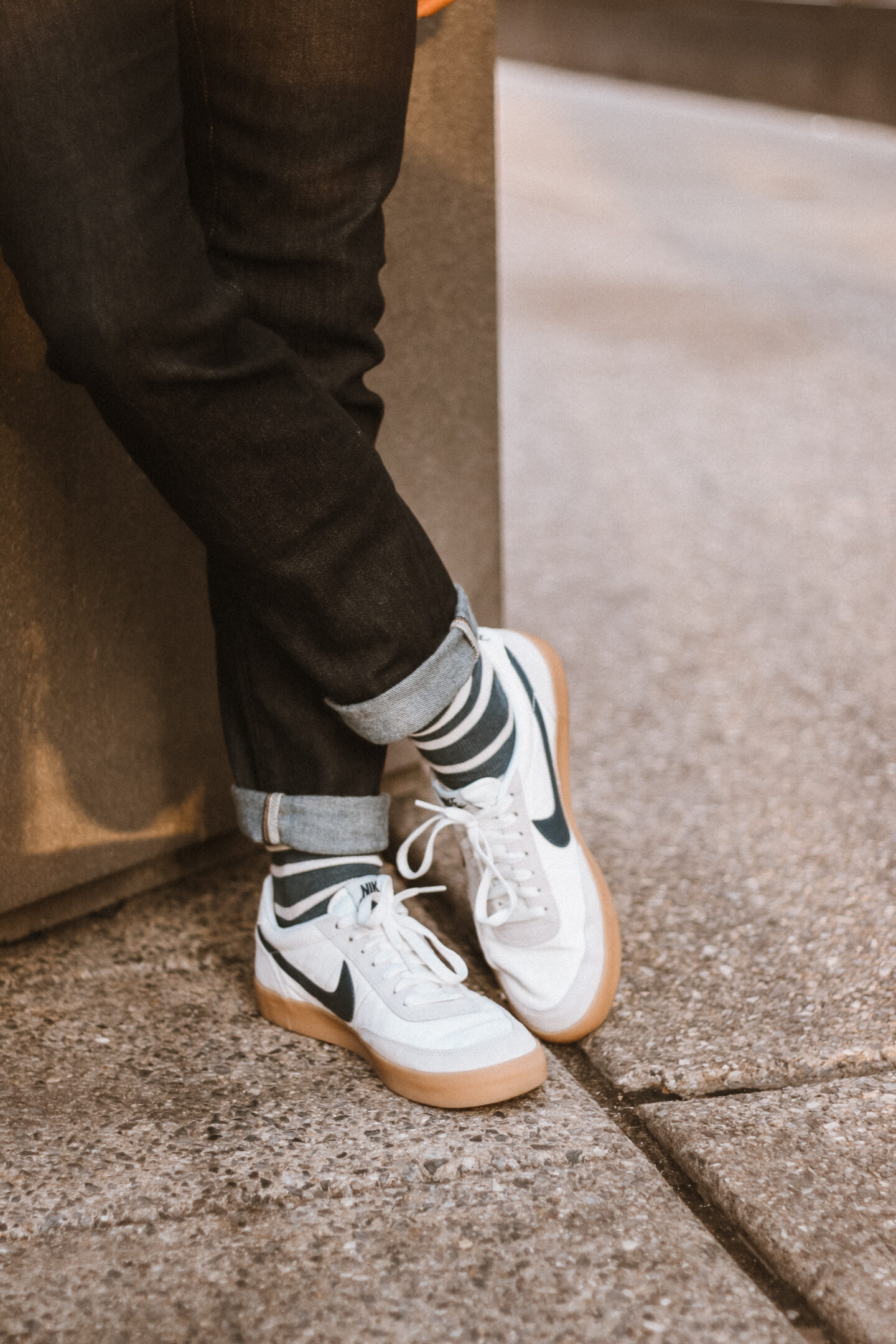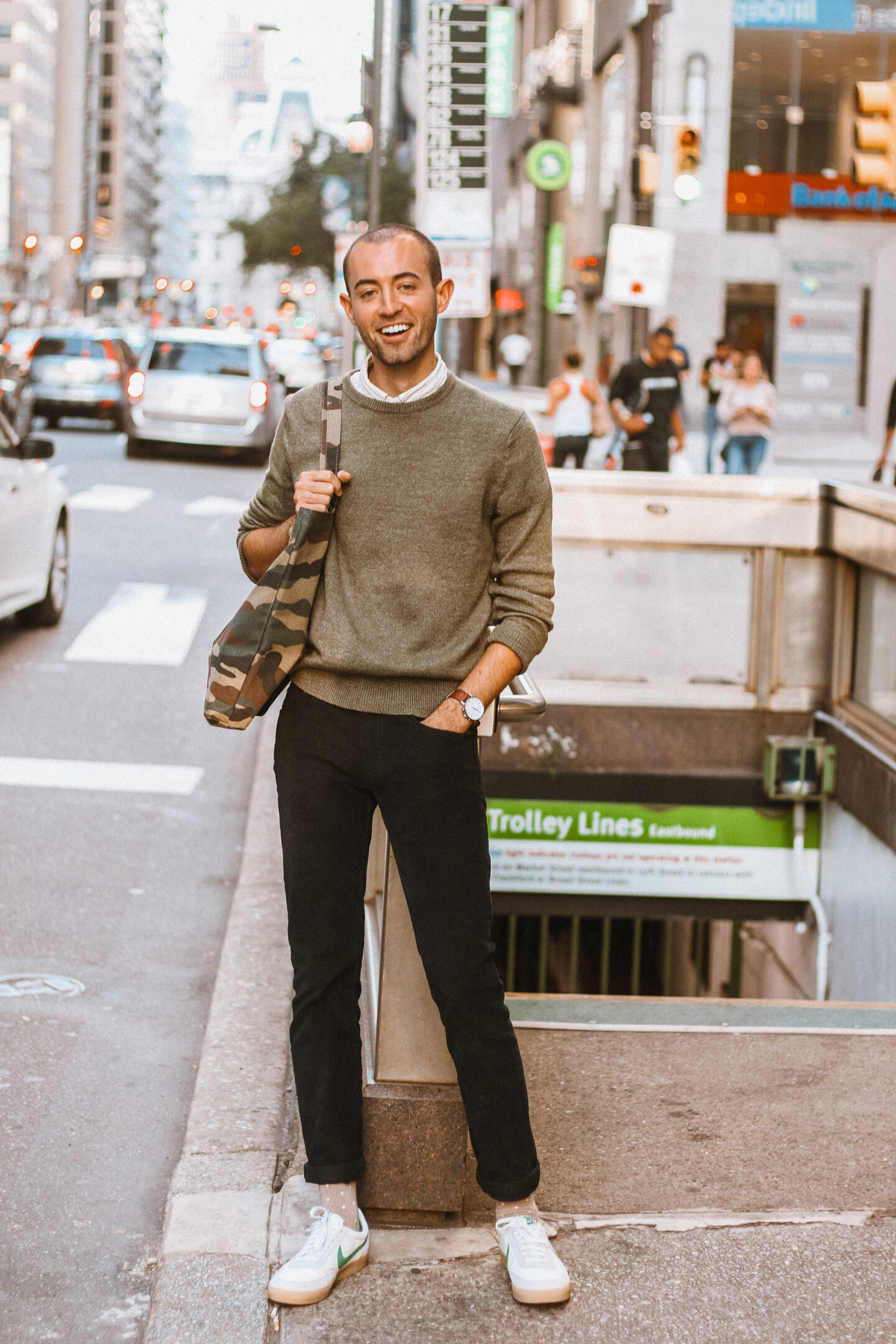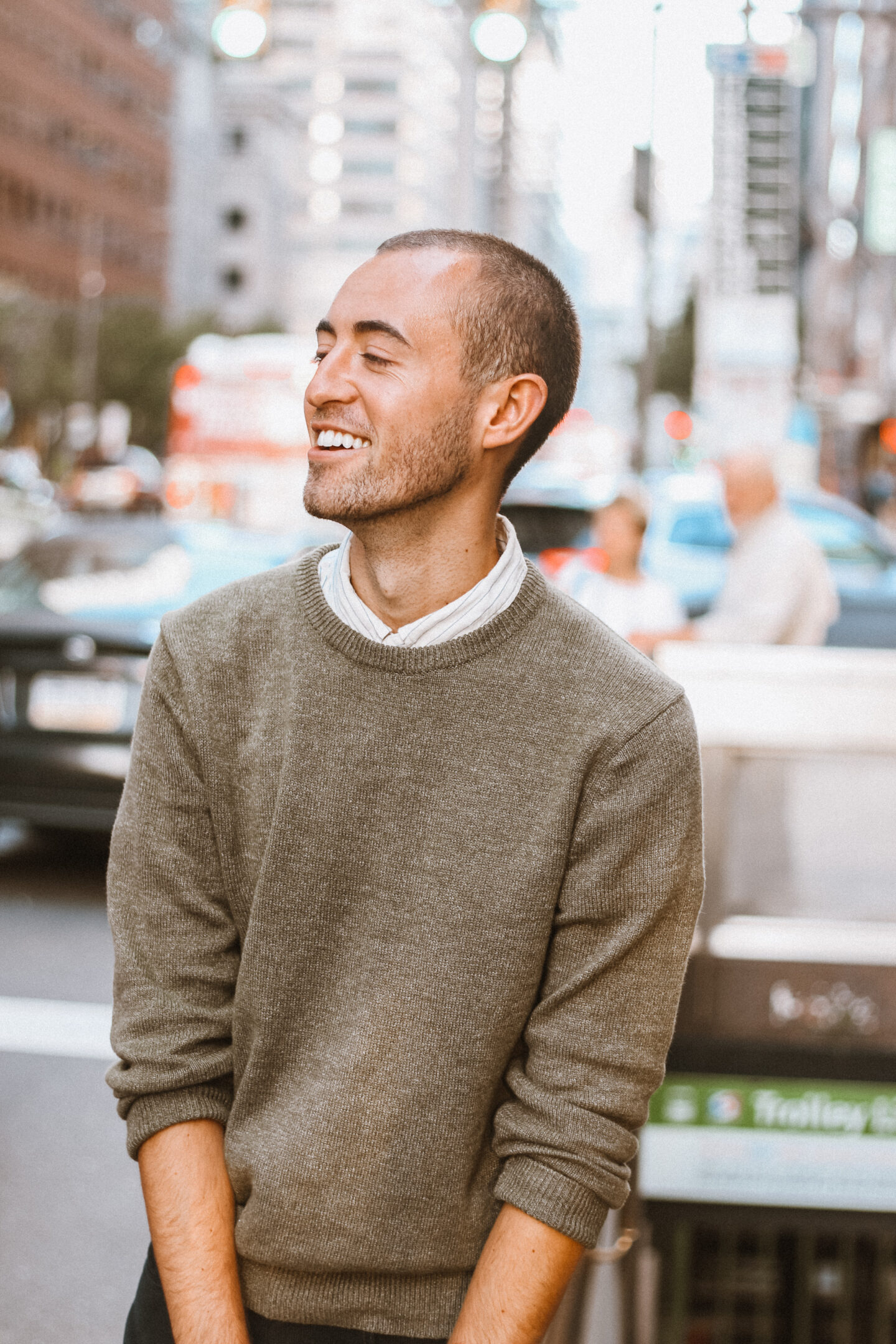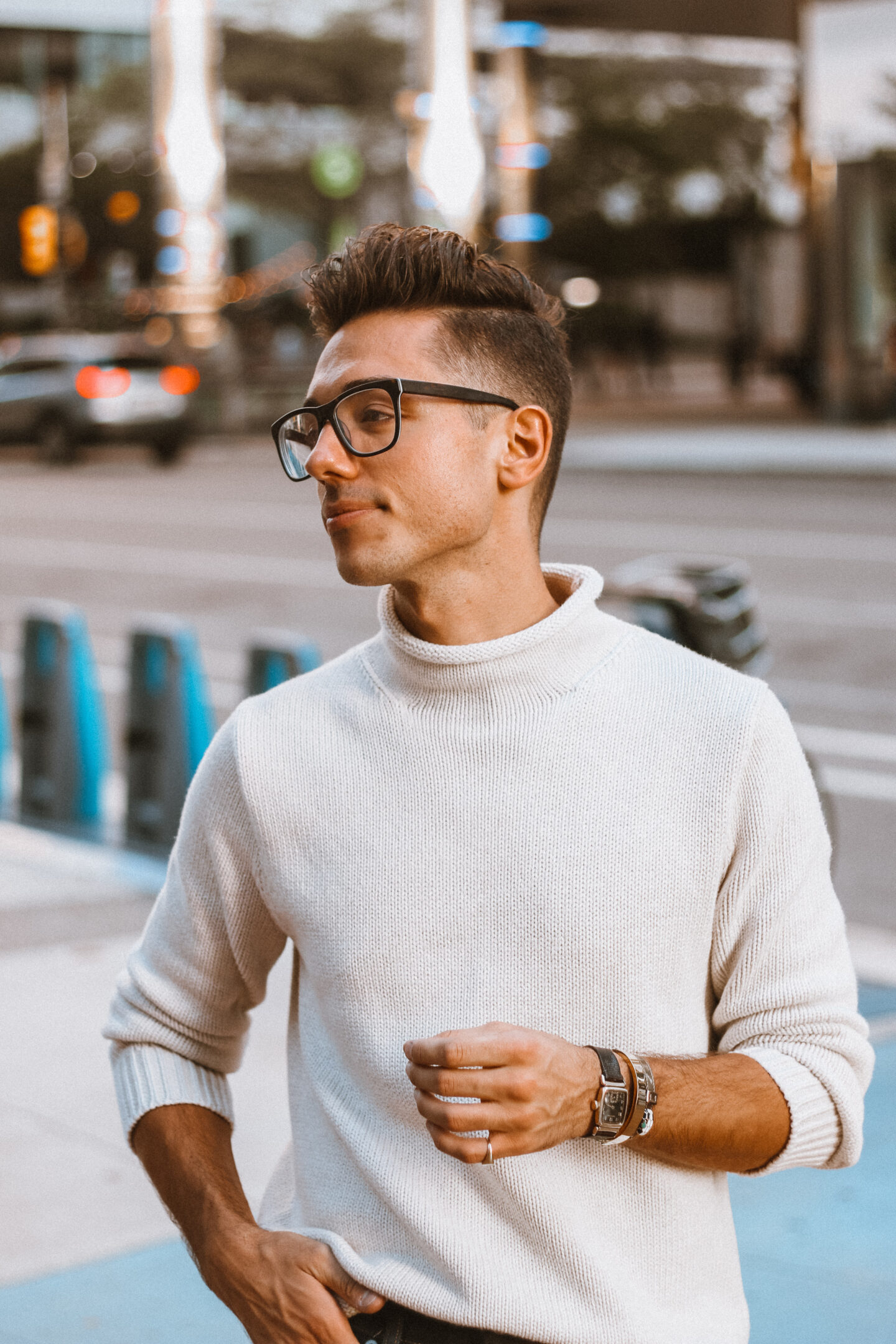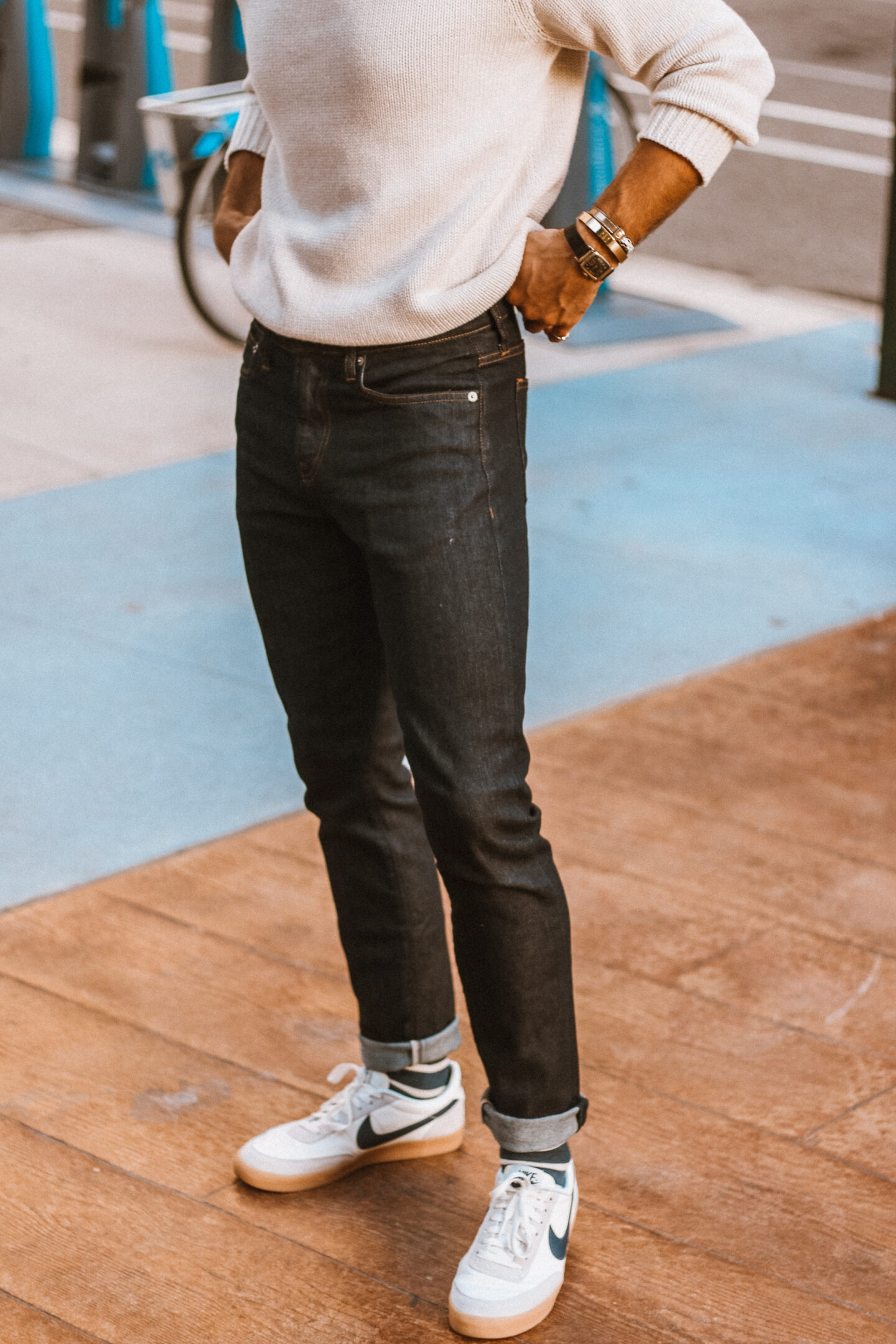 So what do you think of these looks? Wait, here's the better question — are you ready for fall fashion?! Ahh we are so excited! More fall content coming soon. Stay tuned! Until next time…
---
SHOP THIS POST