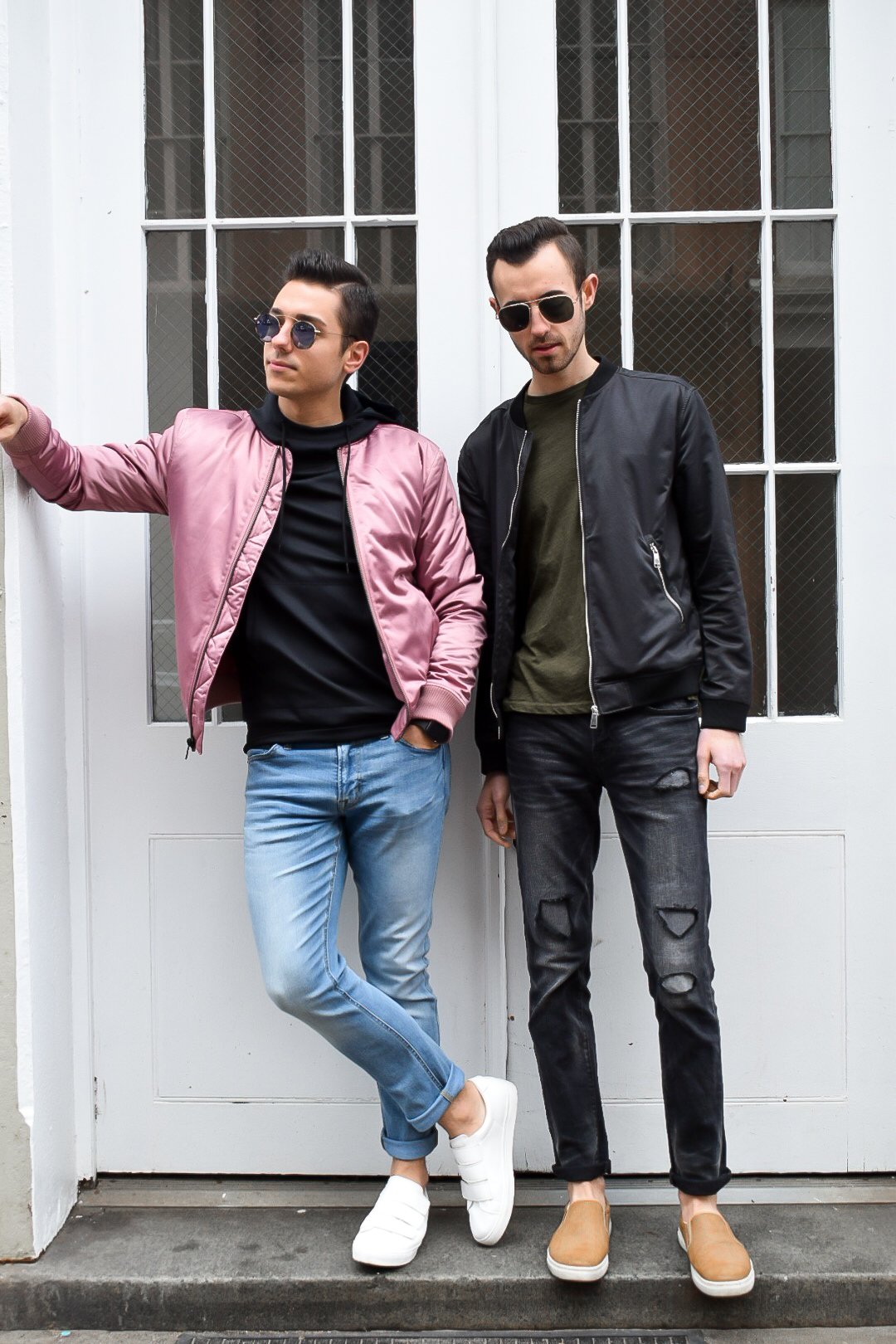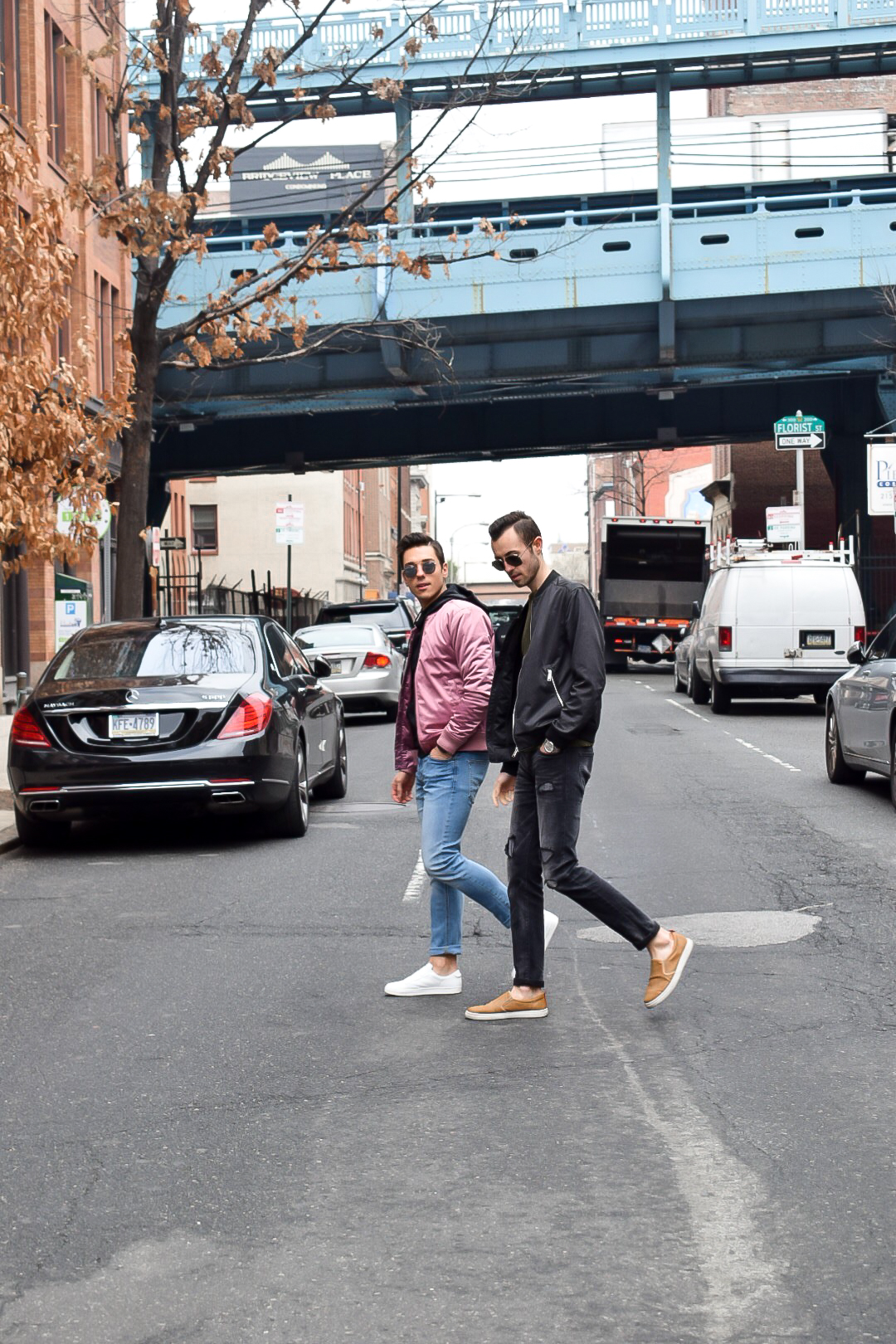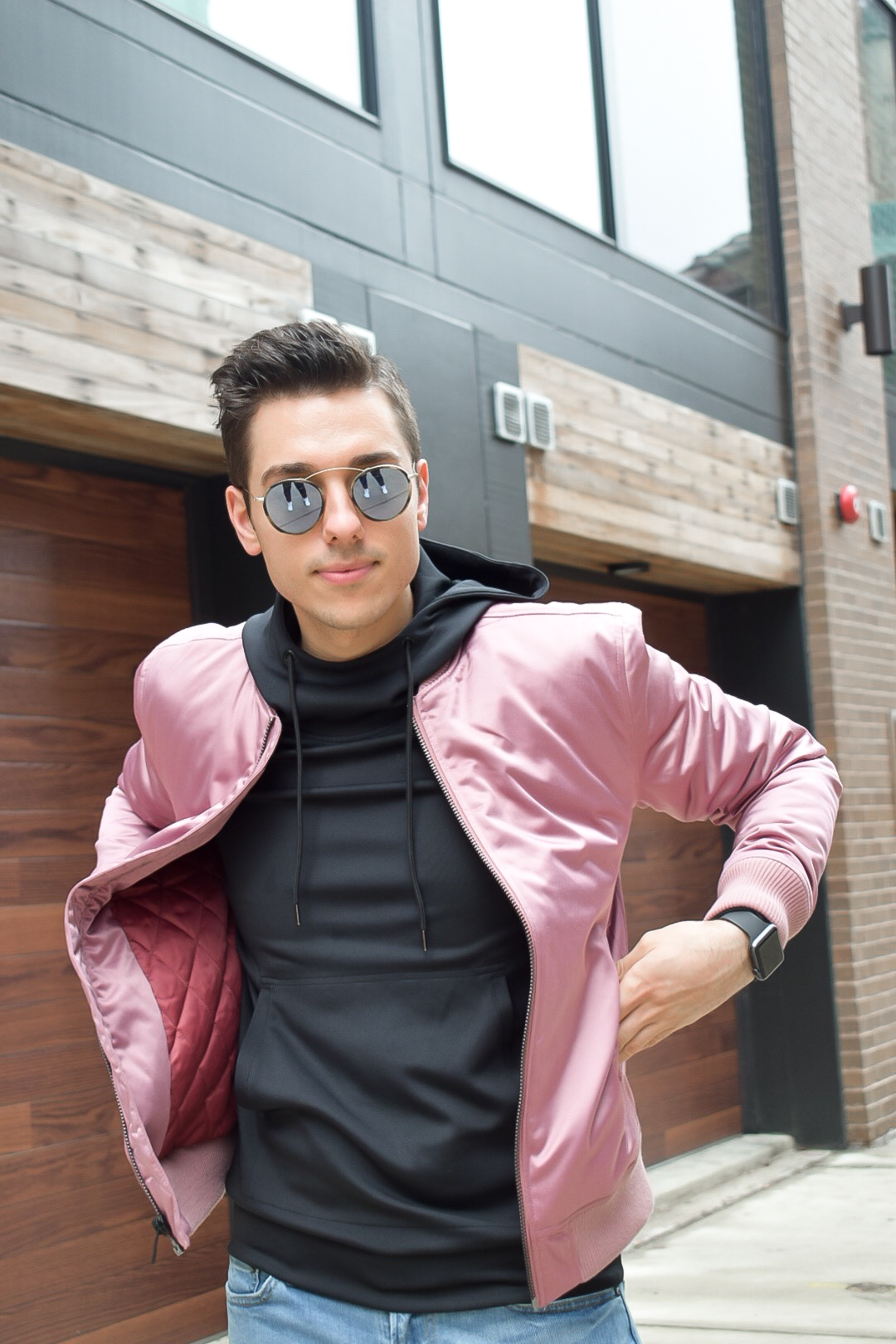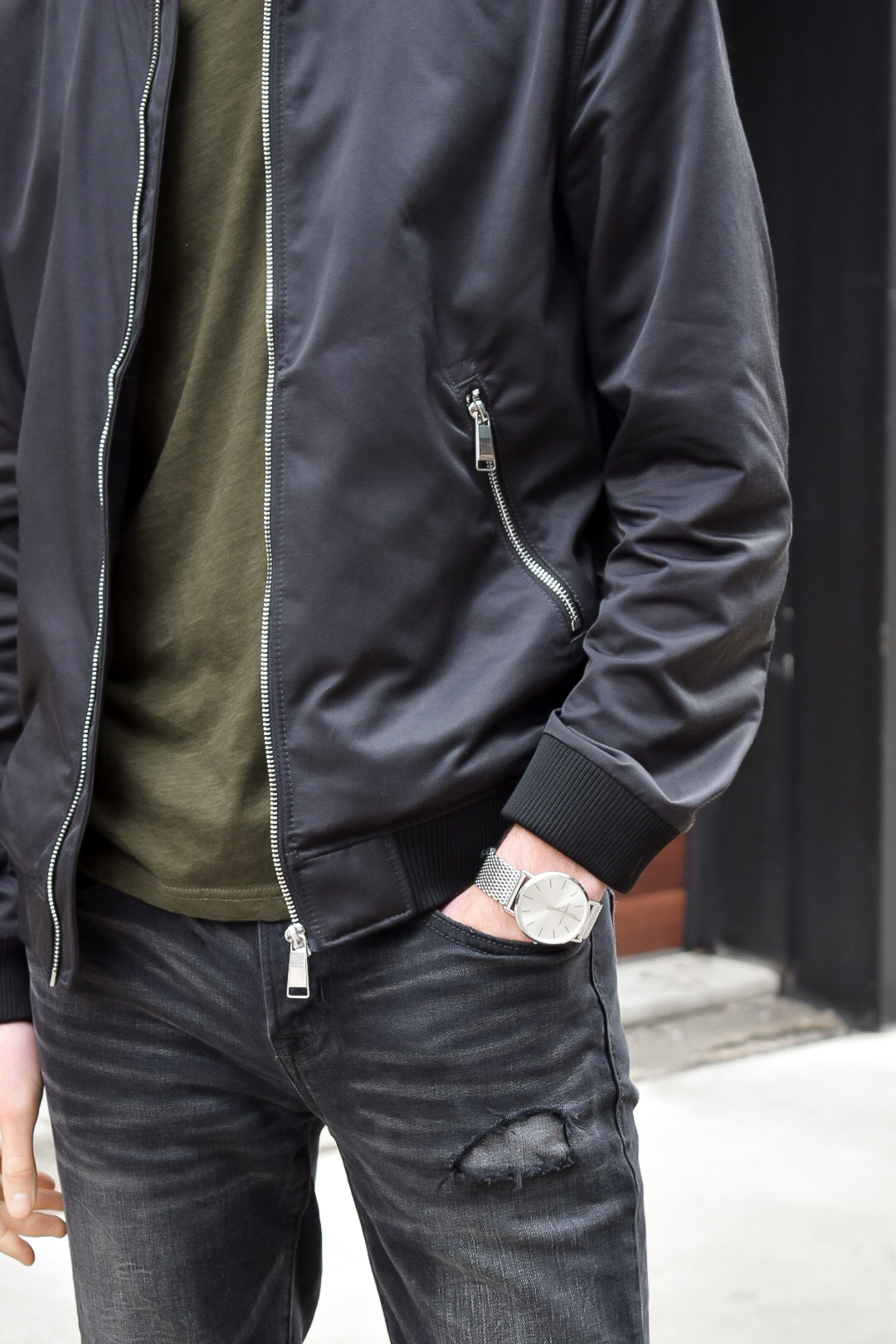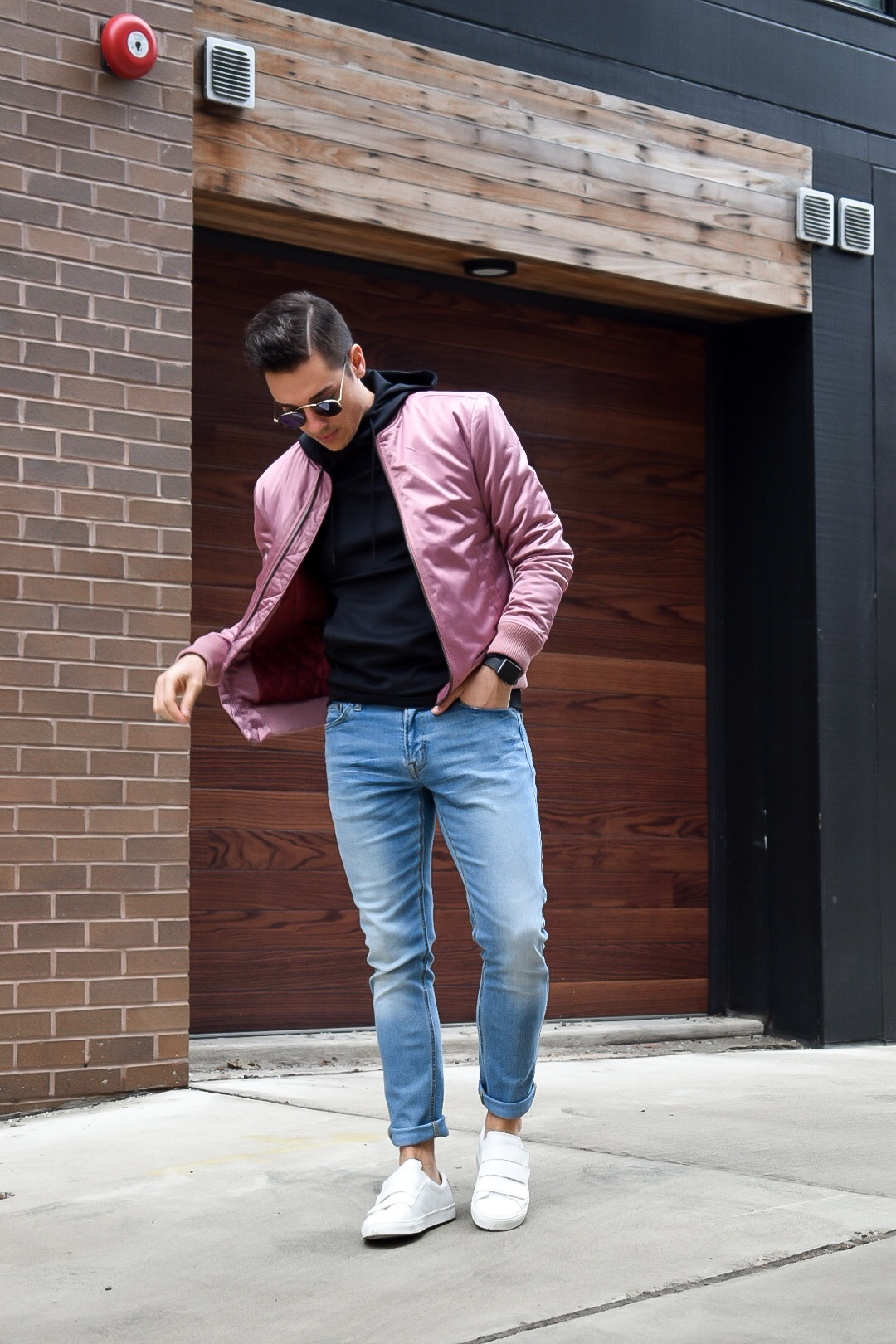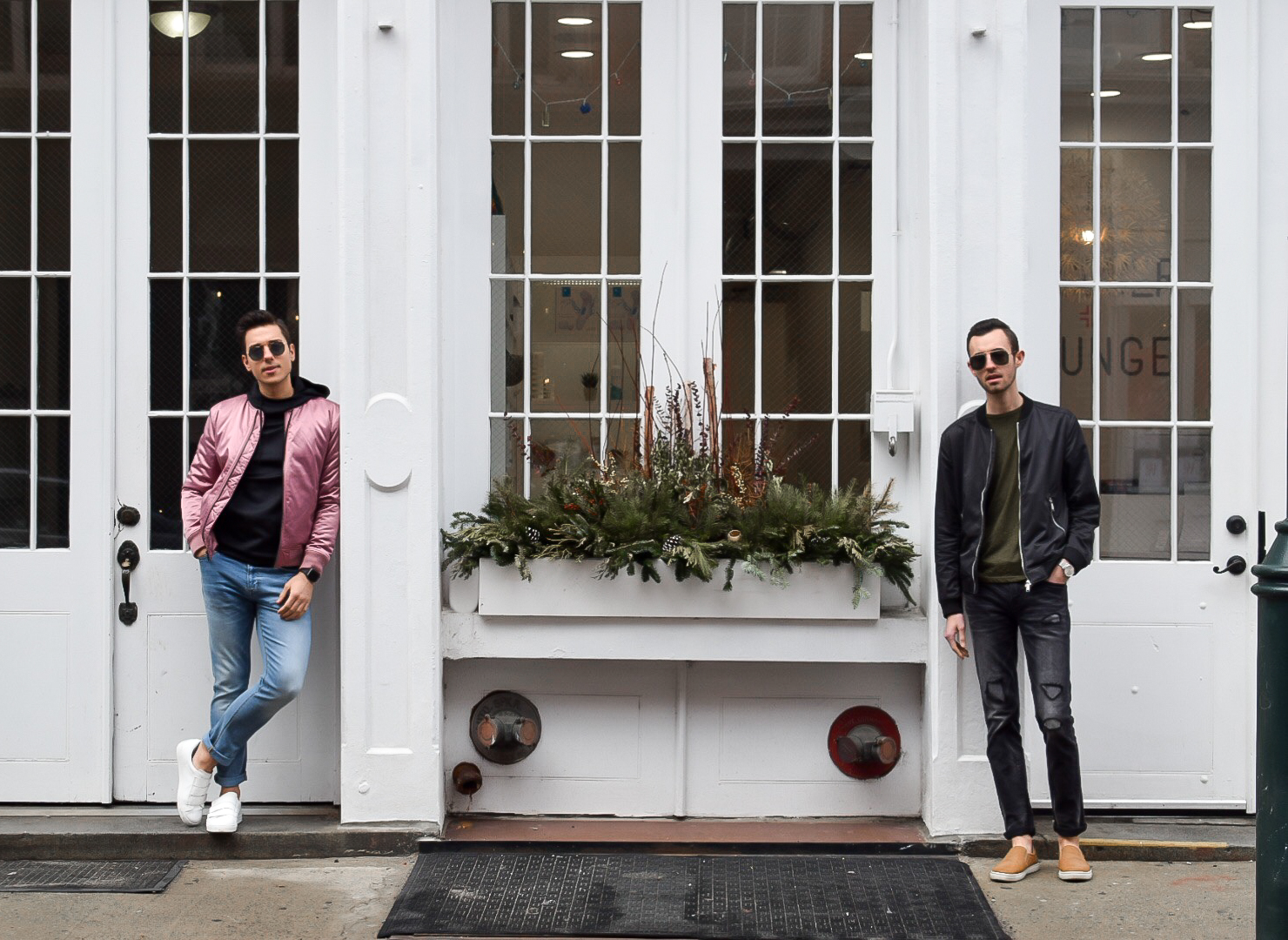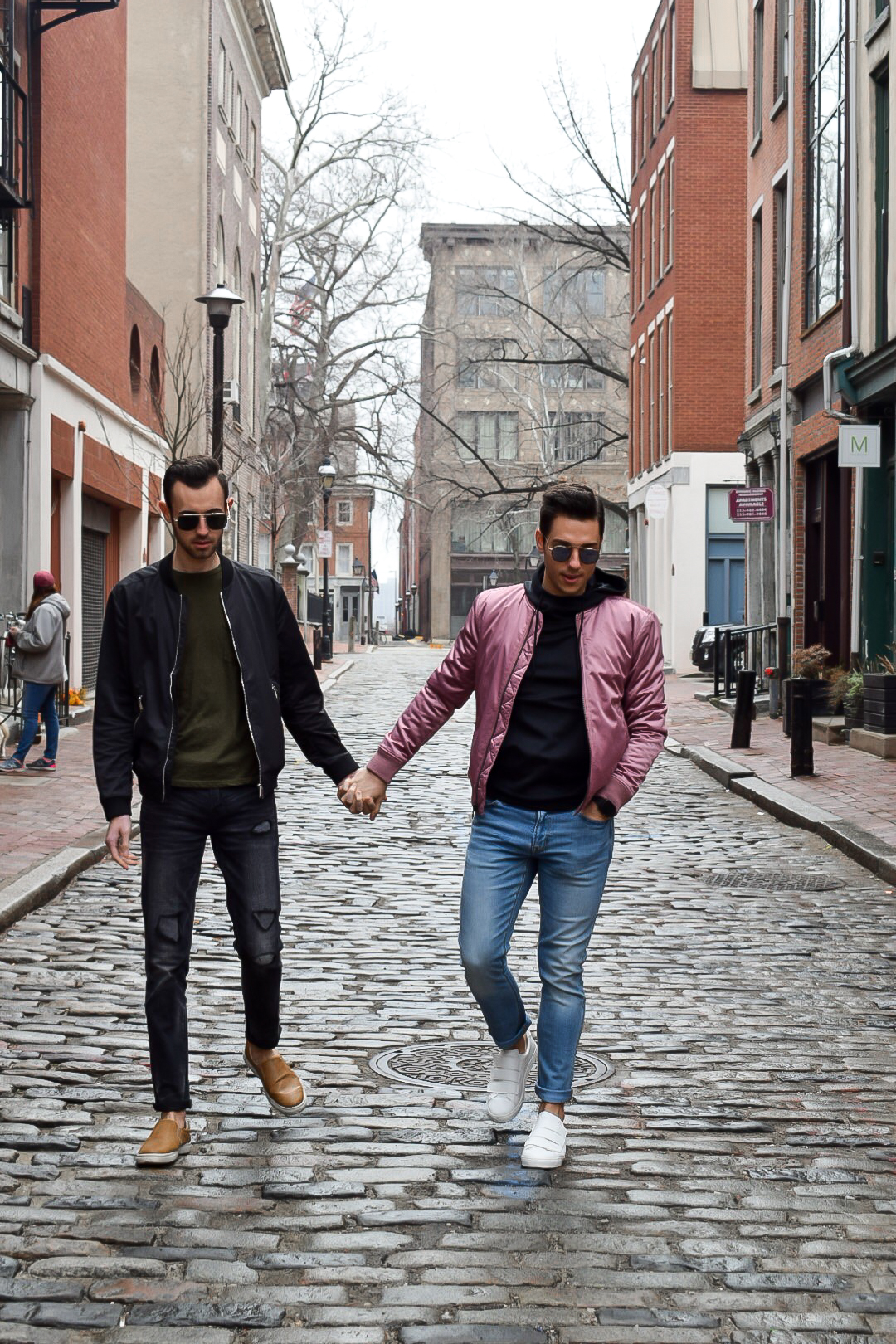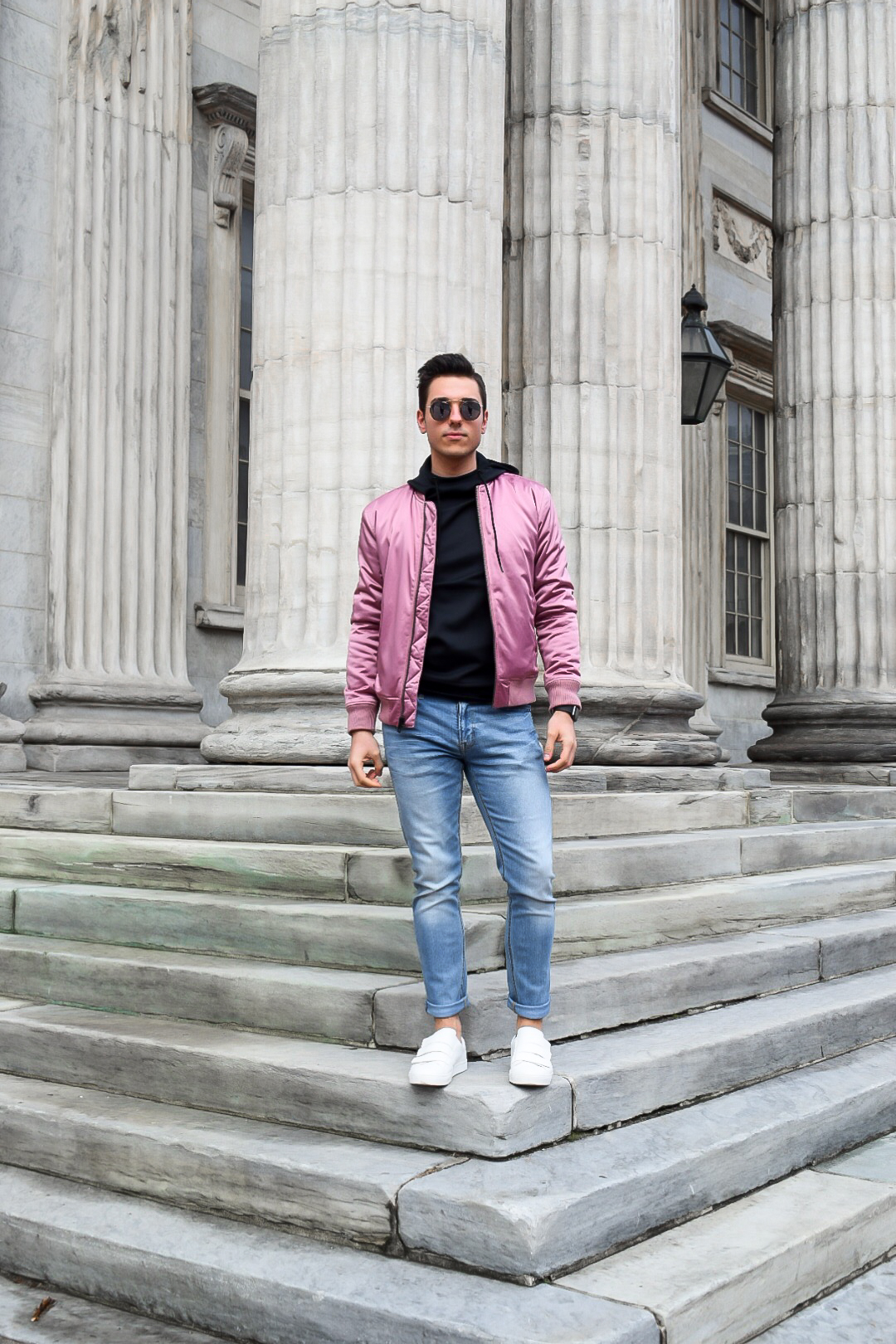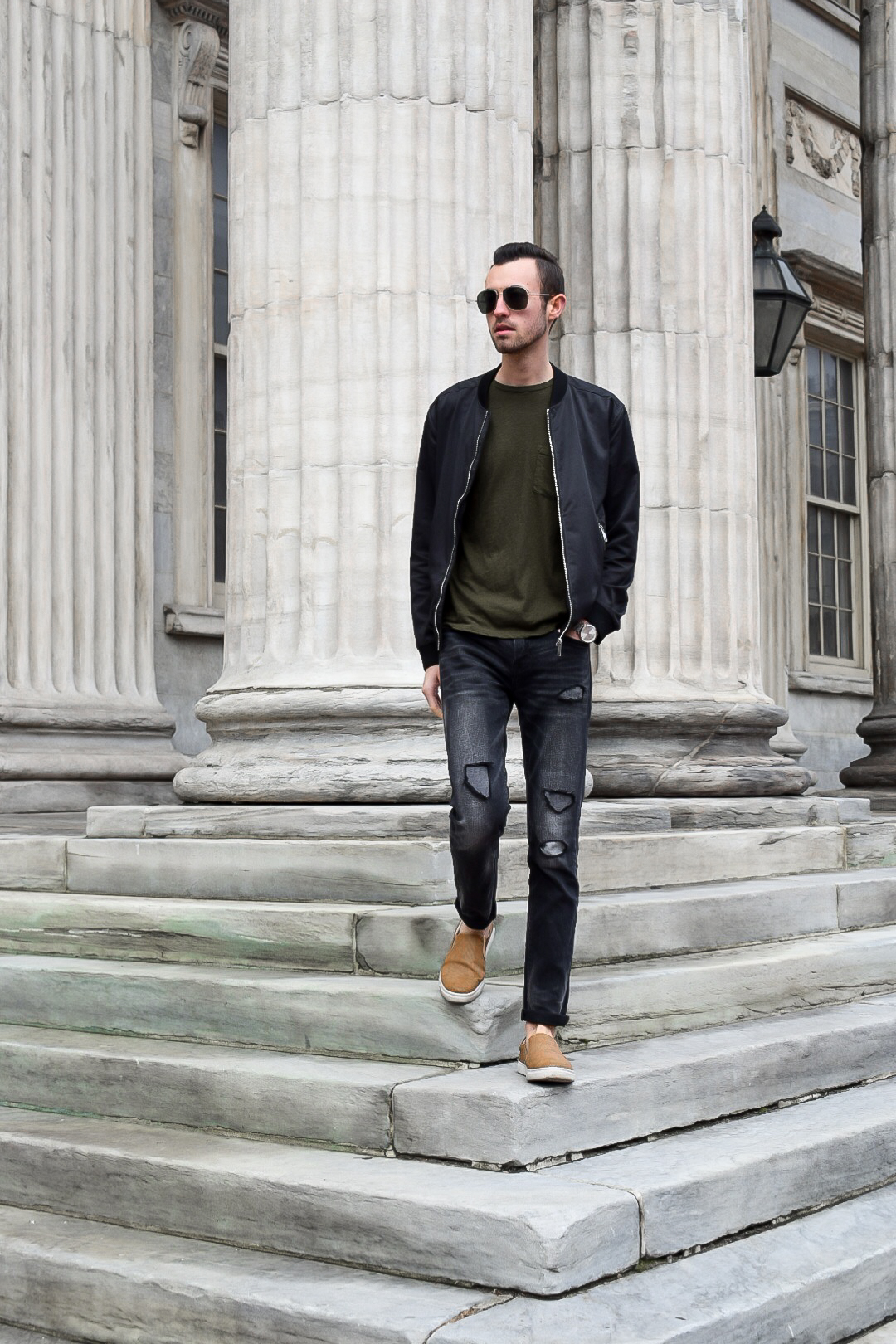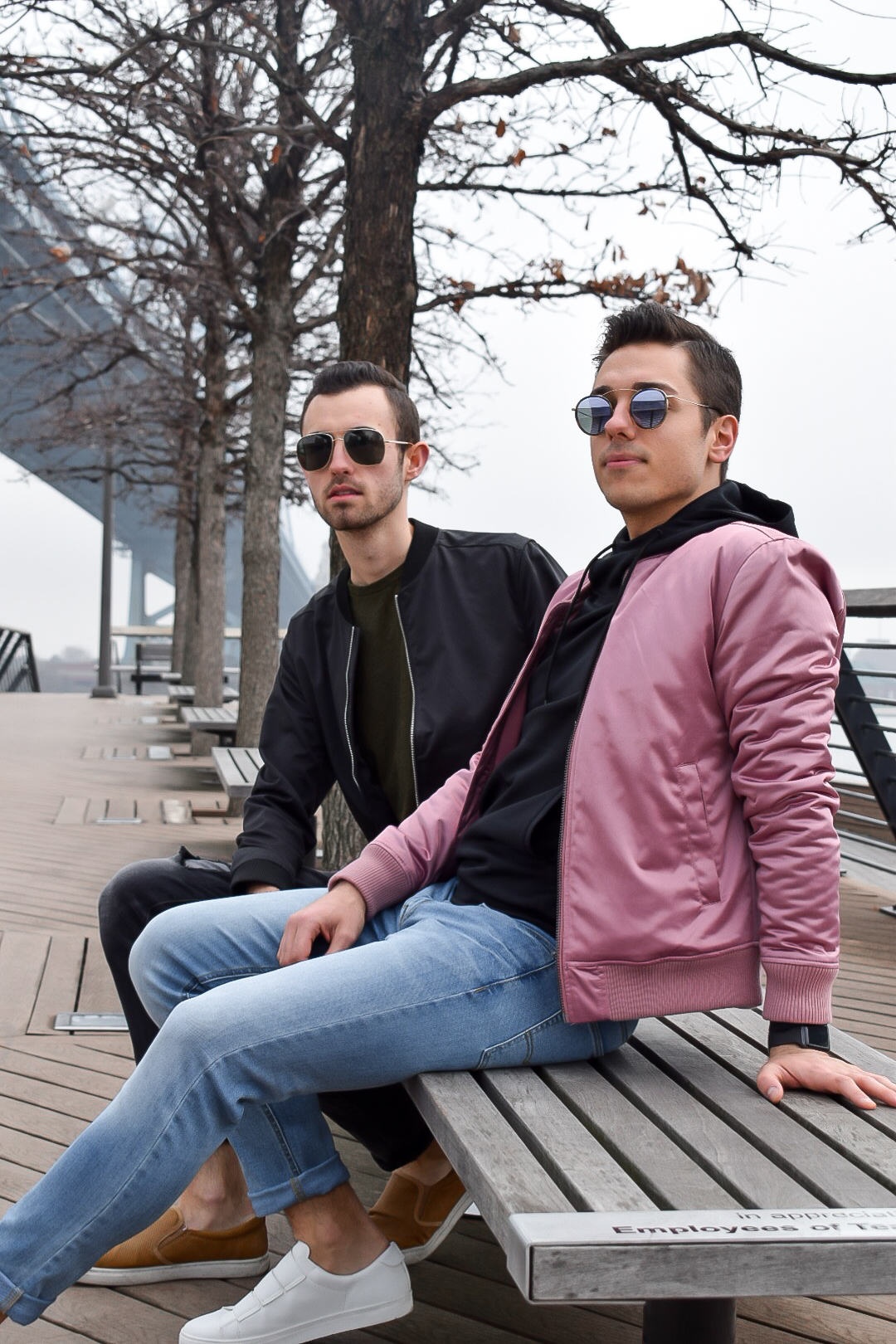 We're back! Guys, it feels like it has been forever since we last talked. As most of you already know, our Instagram account was hacked and disabled. After a week of going back and forth with Instagram, we finally recovered our account yesterday! Now, we're ready to come back even stronger — hackers beware! We actually plan on writing a post on our experience and what we learned about social media during our time away. Stay tuned!
Today's post is all about street style. Our idea of street style always involves some type of jacket. We keep growing our jacket collection day by day and it is (not) getting out of hand. Yeah, right. We love jackets and will always make room for another! Jackets allow you to change the entire look of an outfit in mere seconds. Both of these looks have a solid base — basic shirt and pants. With the warm weather here (to stay?), we love rolling our jeans to keep the outfit a bit lighter. The last piece of the puzzle is a solid jacket. Mike is wearing a pink bomber from Guess and Alex is wearing a black bomber from H&M. Both jackets help take the outfits from average to street worthy. Remember, street style is whatever you make of it. No matter your style, you can easily put together a look that is comfortable and fits you. It's all about being yourself. This week, peep your closet for a jacket that you may have thrown in the back — we've all done it! Grab a pair of jeans and sneakers and you're set. Remember, there is no right or wrong when it comes to street style. Do you!
We hope you guys have a great week! We're in California until next week so be sure to follow along our Instagram to check out our adventures!
---
SHOP ALEX'S LOOK

SHOP MIKE'S LOOK

---
Photos by Sydney Ferrara
[jetpack_subscription_form]