We've come to a conclusion recently. We all have those things we are willing to spend extra money on — shoes, bags, clothes, you name it. For us, it's shoes and bags. We've realized this more recently as we moved into summer. We've been trying to (slowly) build our collection of quality shoes lately. One of which has been the espadrille. We've actually never really been obsessed with this style of shoe. Not that we didn't like it, but we just haven't tried incorporating them into our wardrobe. That was until we found these Saint Laurent Espadrilles on sale. They are actually still on sale as we are writing this post so RUNNN and pick them up lol.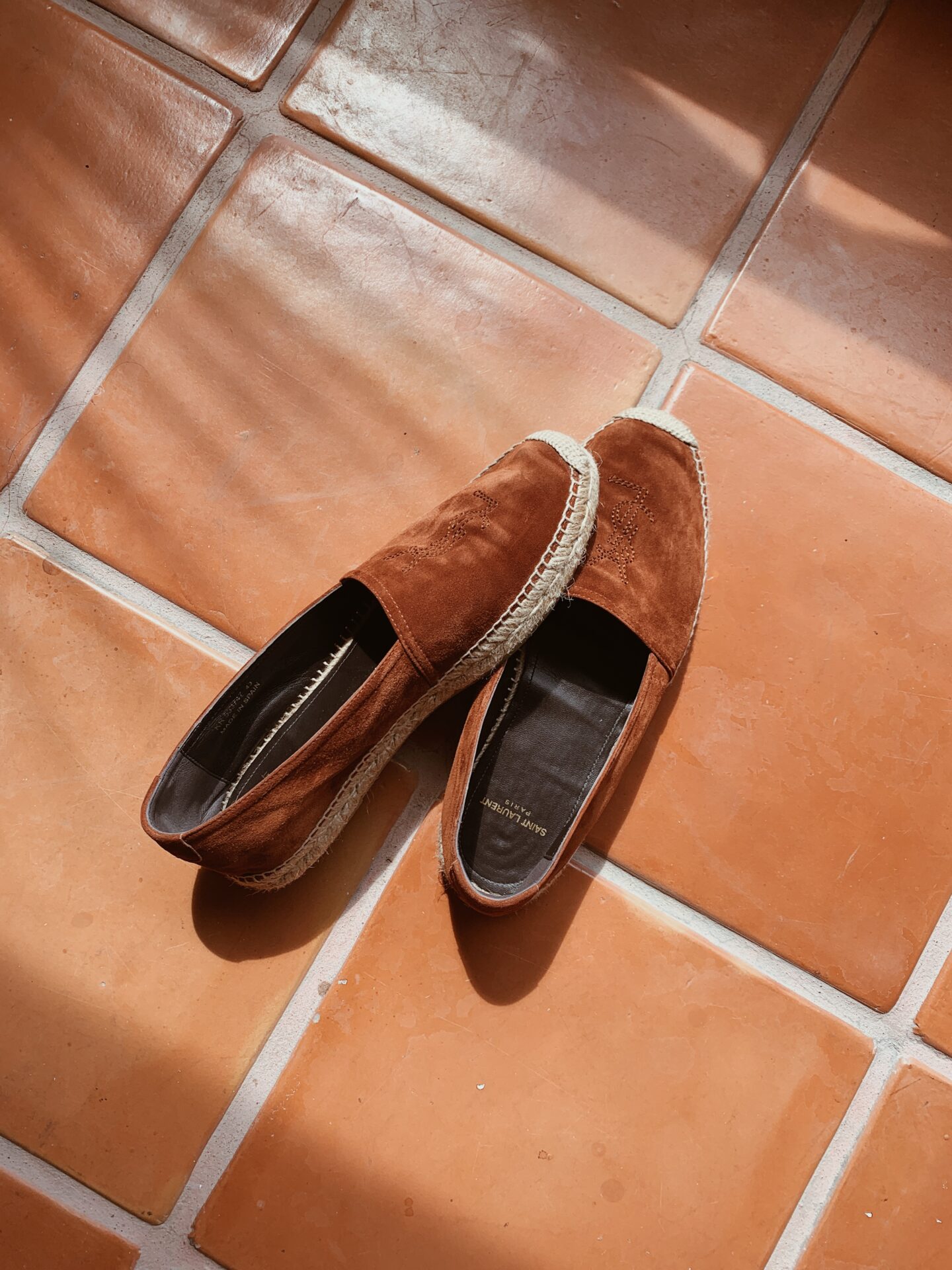 The look of these shoes is what first sold us. They don't look like the basic espadrille we are used to seeing. Usually it's some flimsy basic espadrille that is going to fall apart after a few wears. Obviously at this price point, that better not happen! But just by the look, we could tell they were heavy duty. Mike really put them through the ringer while wearing them in Cabo. Walking up and down the hills, on the beach, through the town, to dinner and by the pool — he really enjoyed them. That's really saying something since we walked so much on vacay. They are super comfortable and have a bit of cushion so it makes walking long distances comfy. The classic espadrille is something anyone can recognize and just speaks SUMMER! Don't get the wrong idea, espadrilles aren't only for beach days. They can be worn casually throughout the day, more dressed up before heading to dinner, or by the pool — they're very versatile.
The stitching was the next thing that sold us on these shoes. This is one thing we always look at when buying shoes and clothes. We HATE when something is stitched poorly and starts fraying and coming undone. That's probably the reason we were never fans of espadrilles in the past. Most started to fall apart pretty quickly and turned us off. But these ones passed the test. We also love the color. It's neutral while still making a statement. That means we can wear them with just about everything — another big plus. If you're looking to start investing in some higher-end shoes, this is a good start. Plus, the sale won us over.
---
SHOP THIS POST