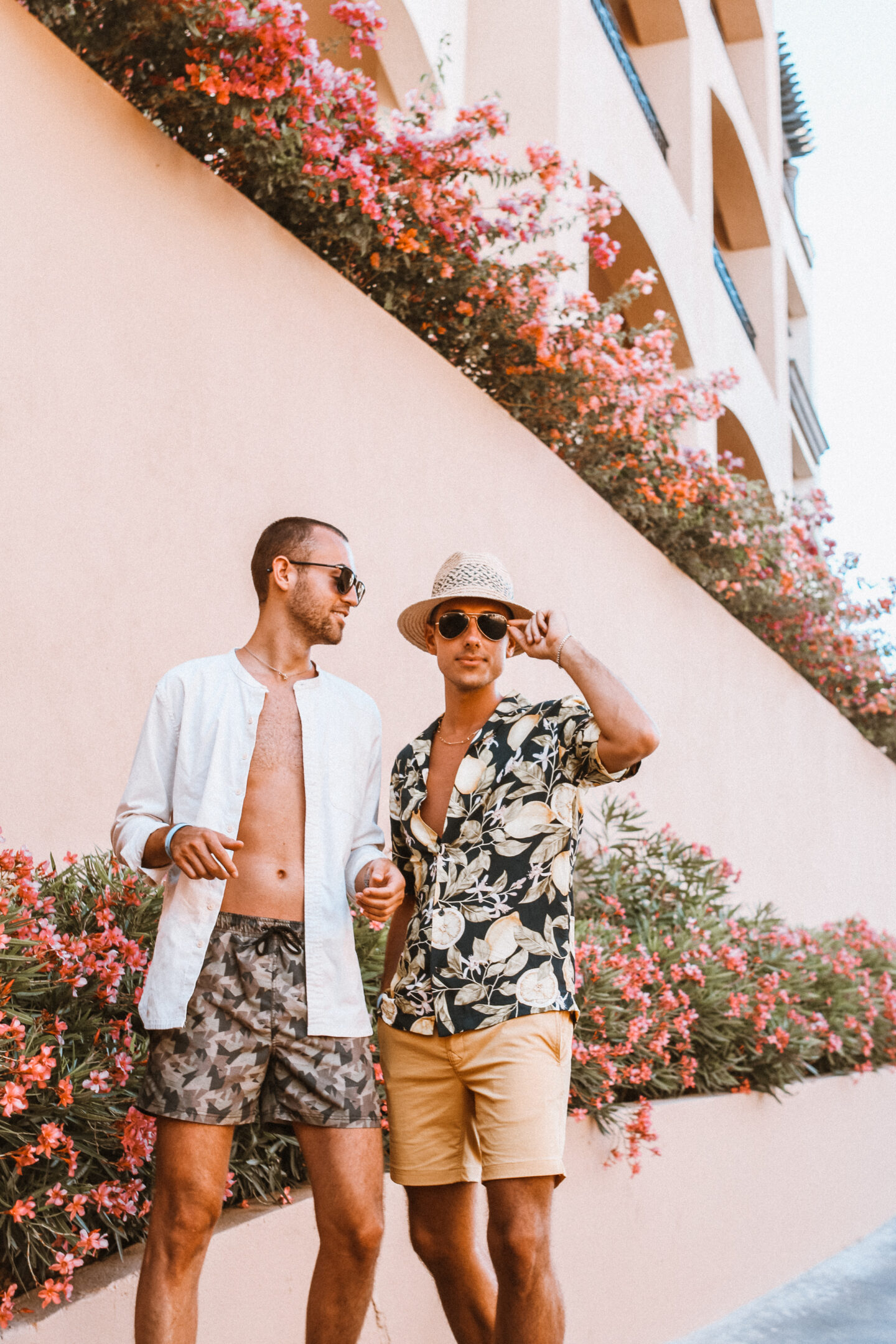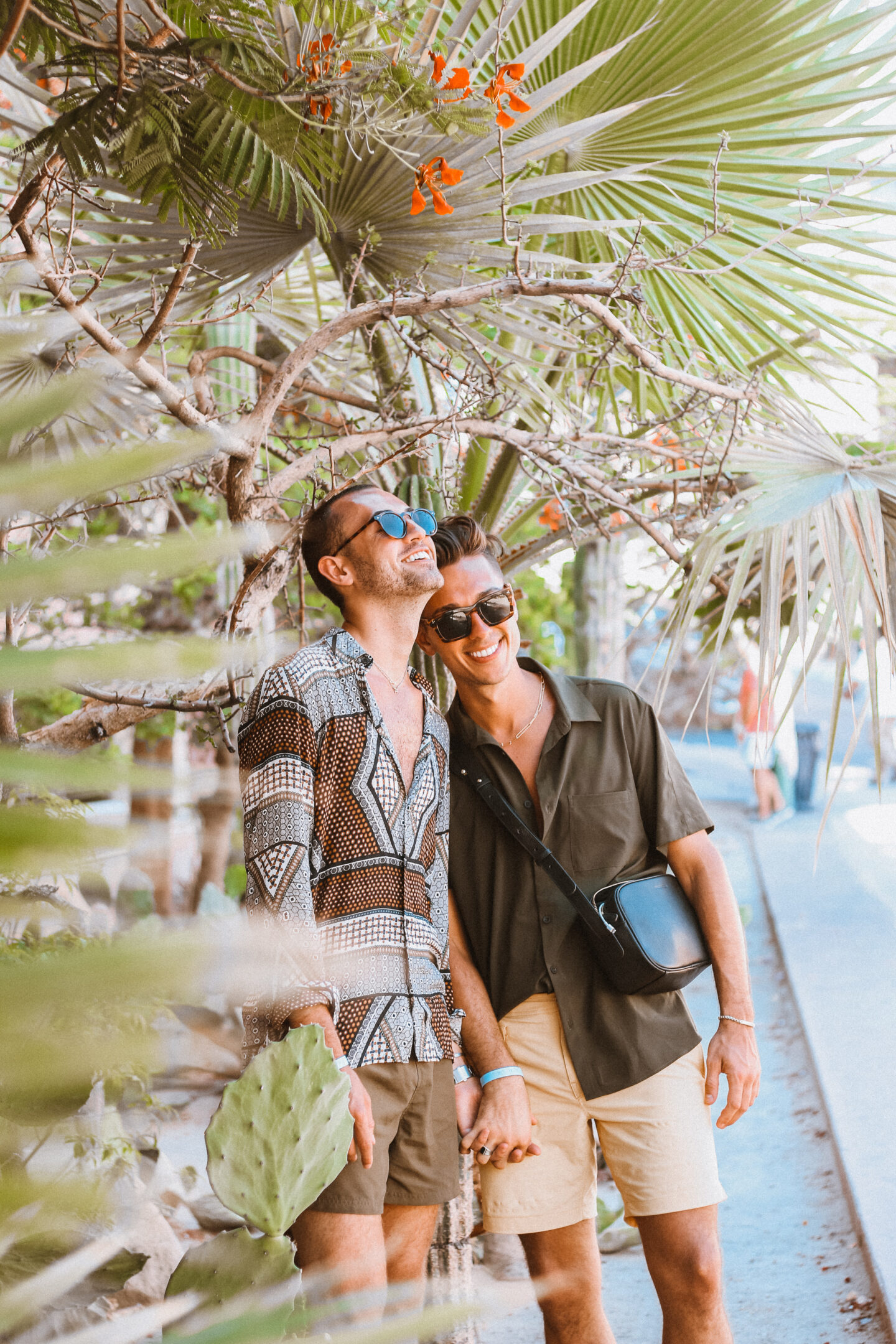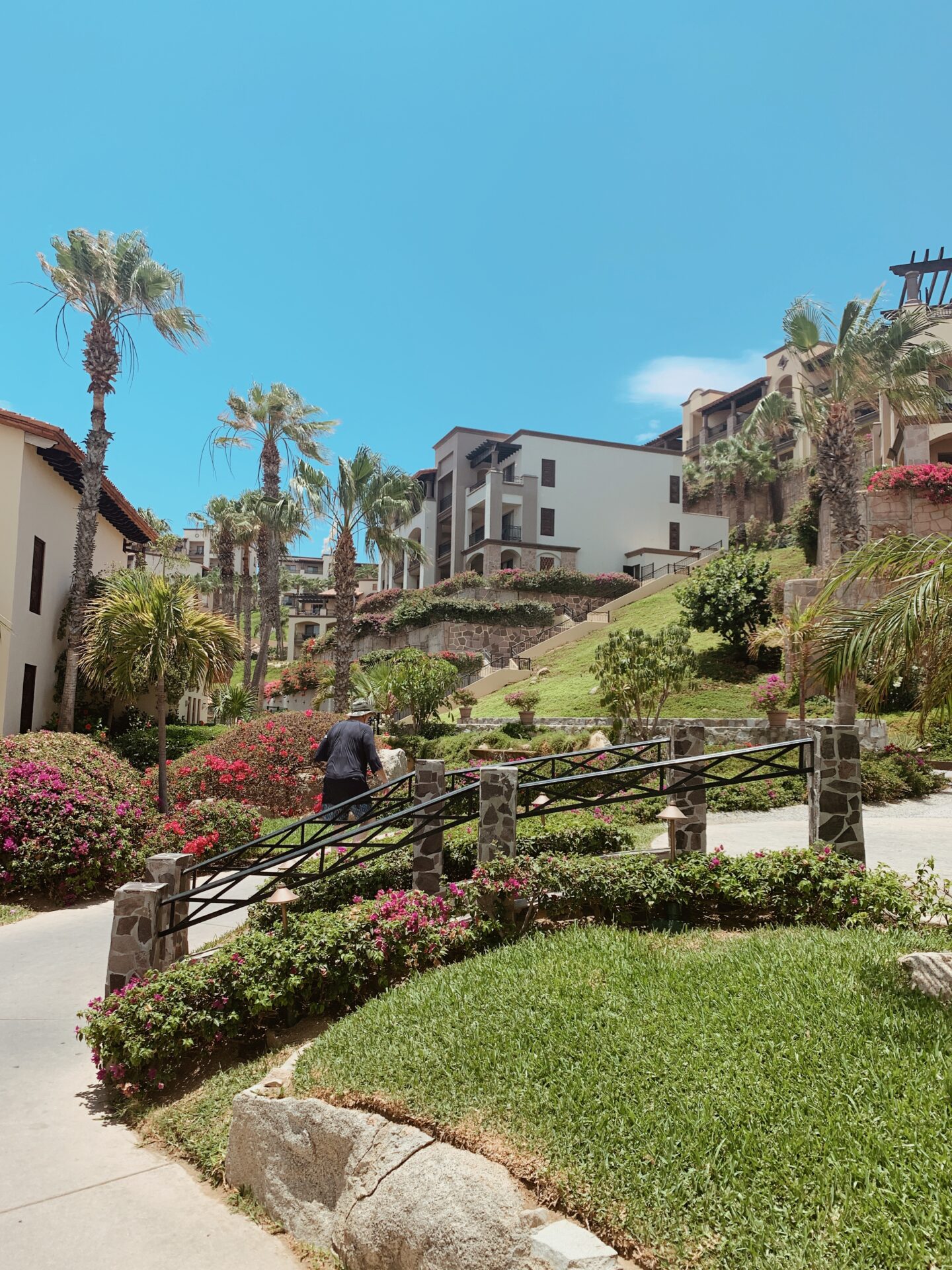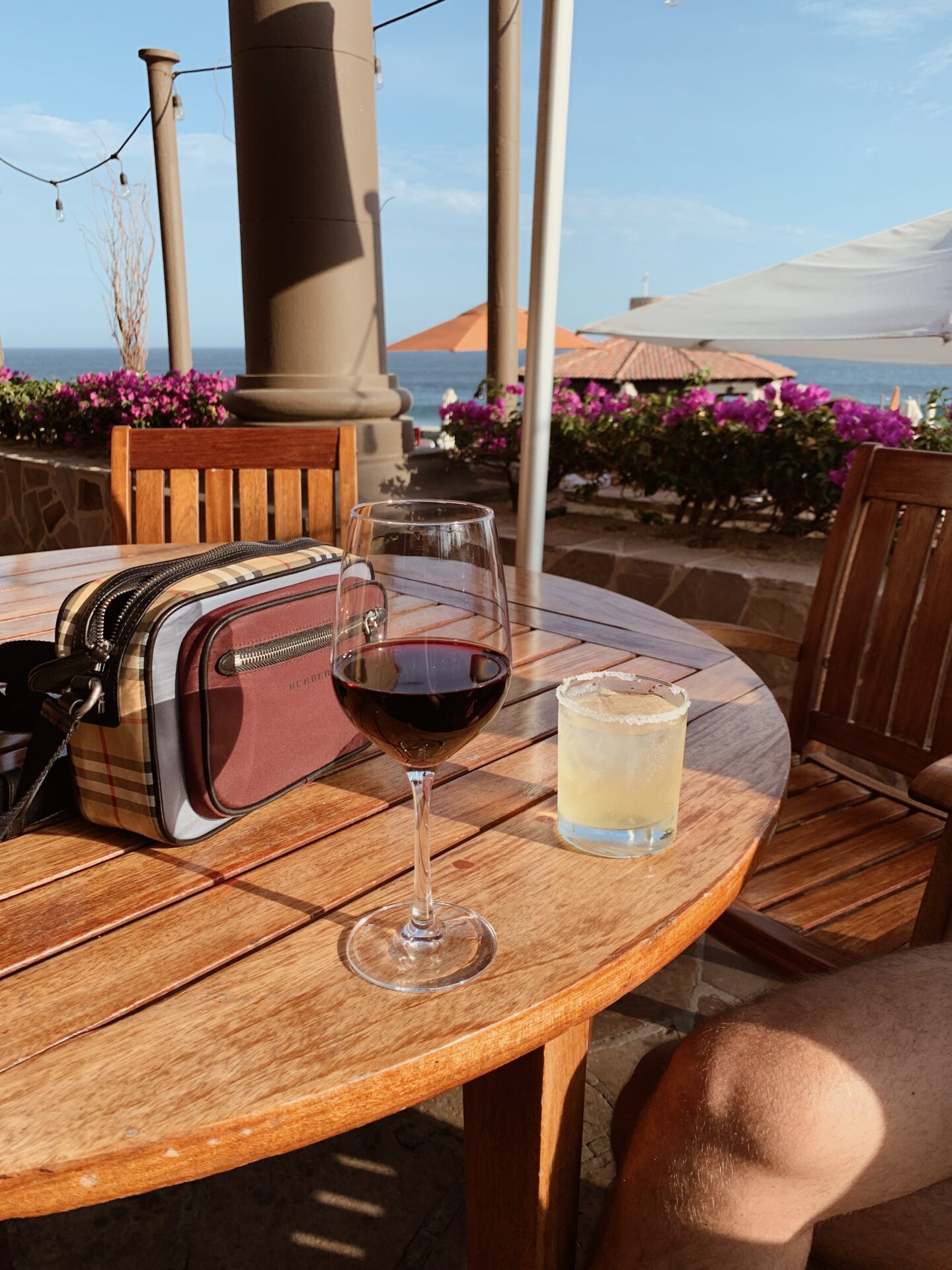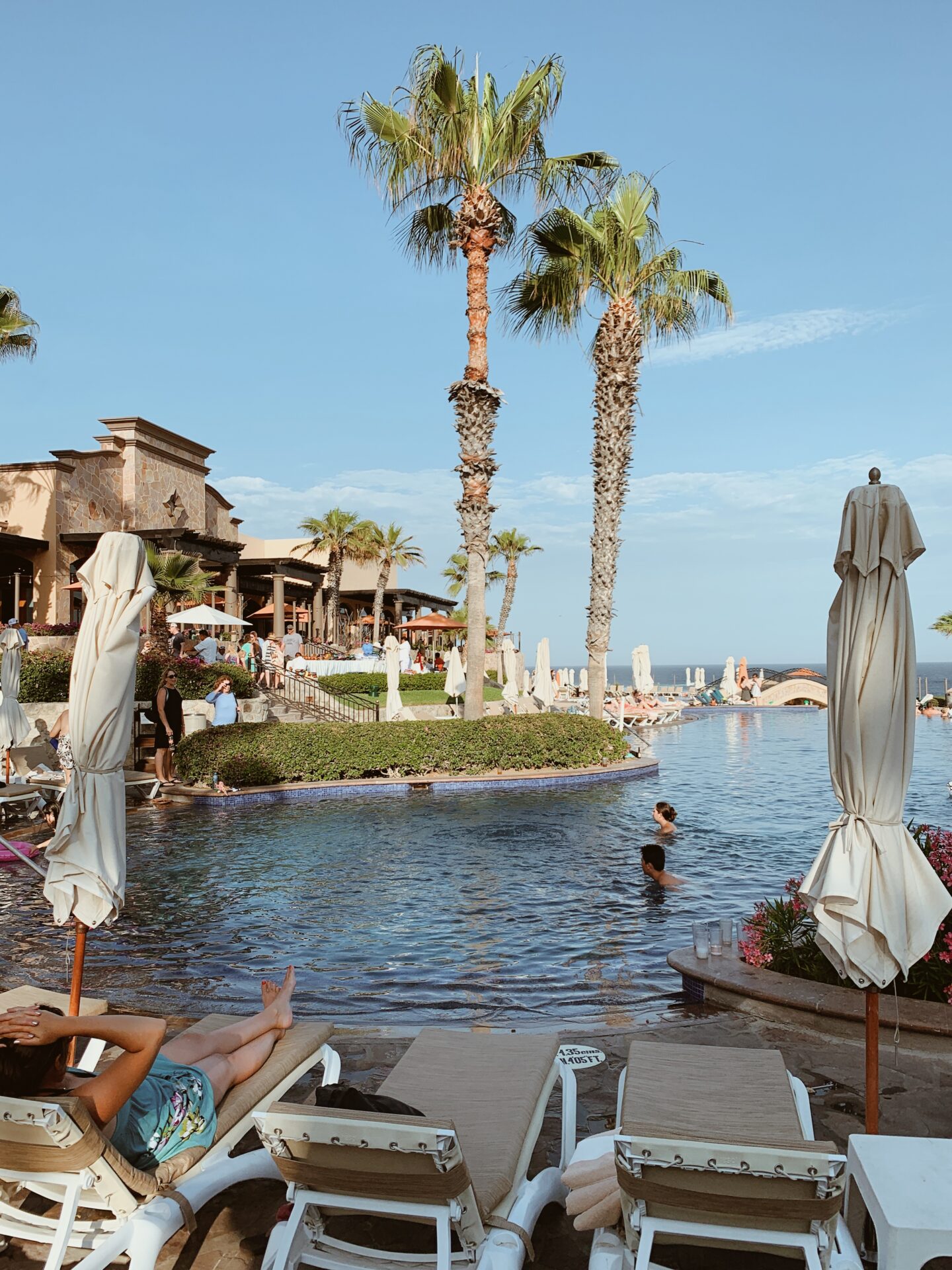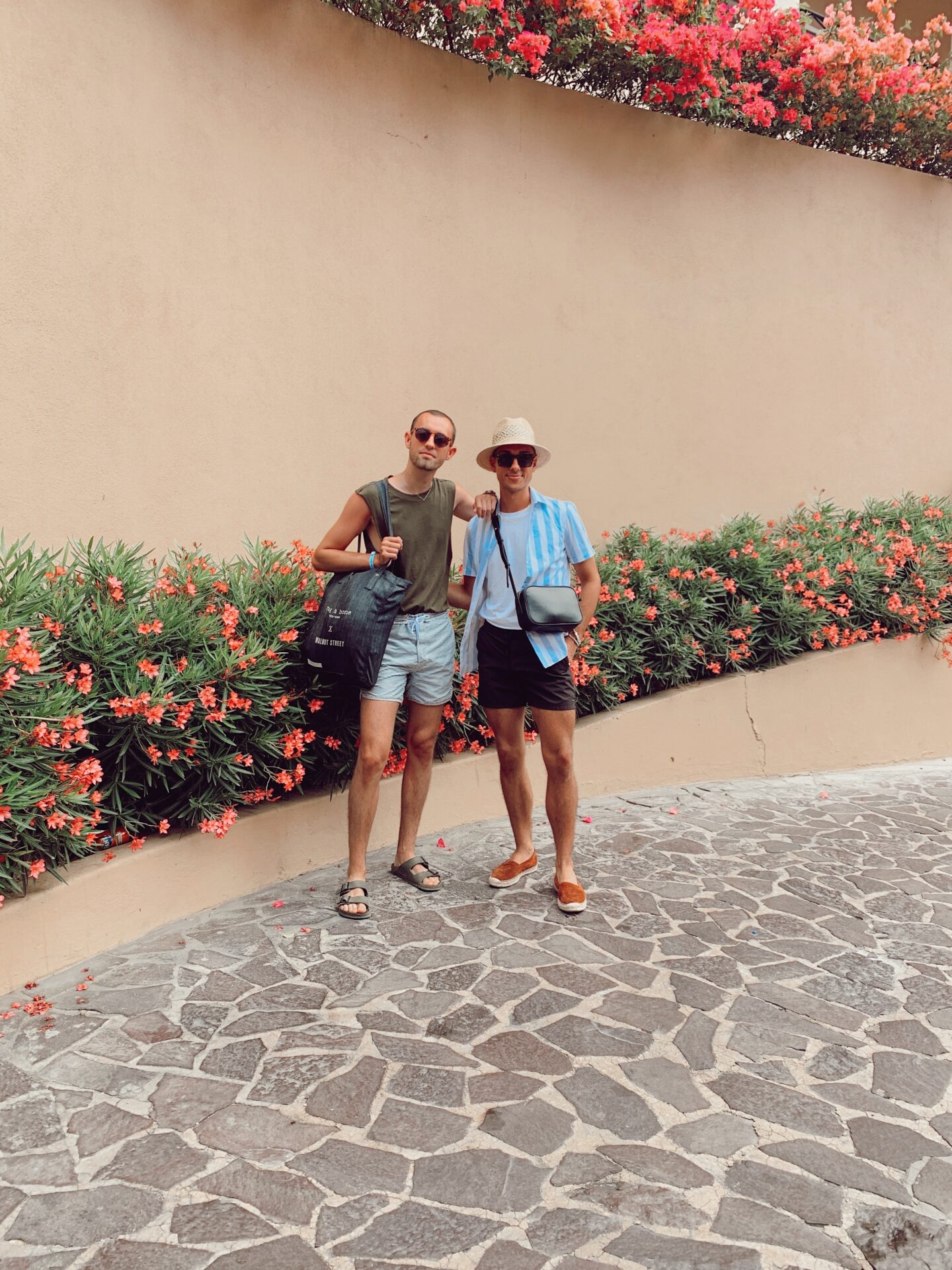 After spending a week in Cabo with Mike's family, we are back in Philly trying to get back into the swing of things. Honestly, it's been tough to turn off vaca mode lol. But, we're slowly getting back to normal. Since this was our first time visiting Cabo, we thought we would do a recap for you guys about everything we did during this trip. If you followed along on Instagram, you already know Cabo is BREATHTAKING. Truly, so beautiful. We are officially obsessed!
We stayed at the Pueblo Bonito Sunset Beach from Monday to Friday. We opted for the all-inclusive package for this trip (stay tuned for a blog post on that soon). This was a totally new area of Mexico for us. We've been to Riviera Maya before but Cabo is on the west side. It's like we were in a totally different country. Cabo is super mountainous and green. The resort itself is literally built on a hill so we got our steps in each and every day. We actually averaged 12,000 steps per day. ON VACATION!! It made us feel a lot less guilty about all the food we were consuming lol.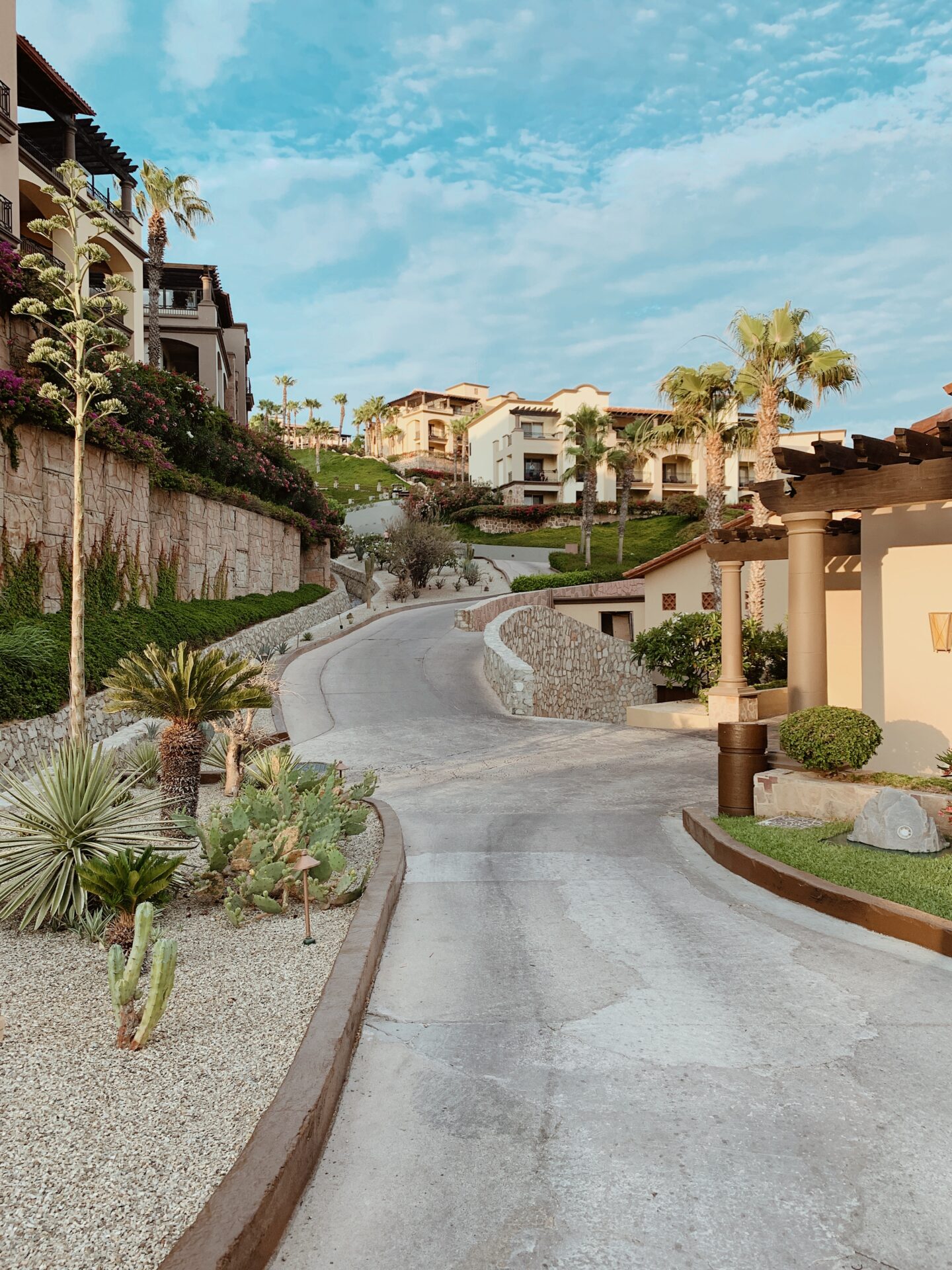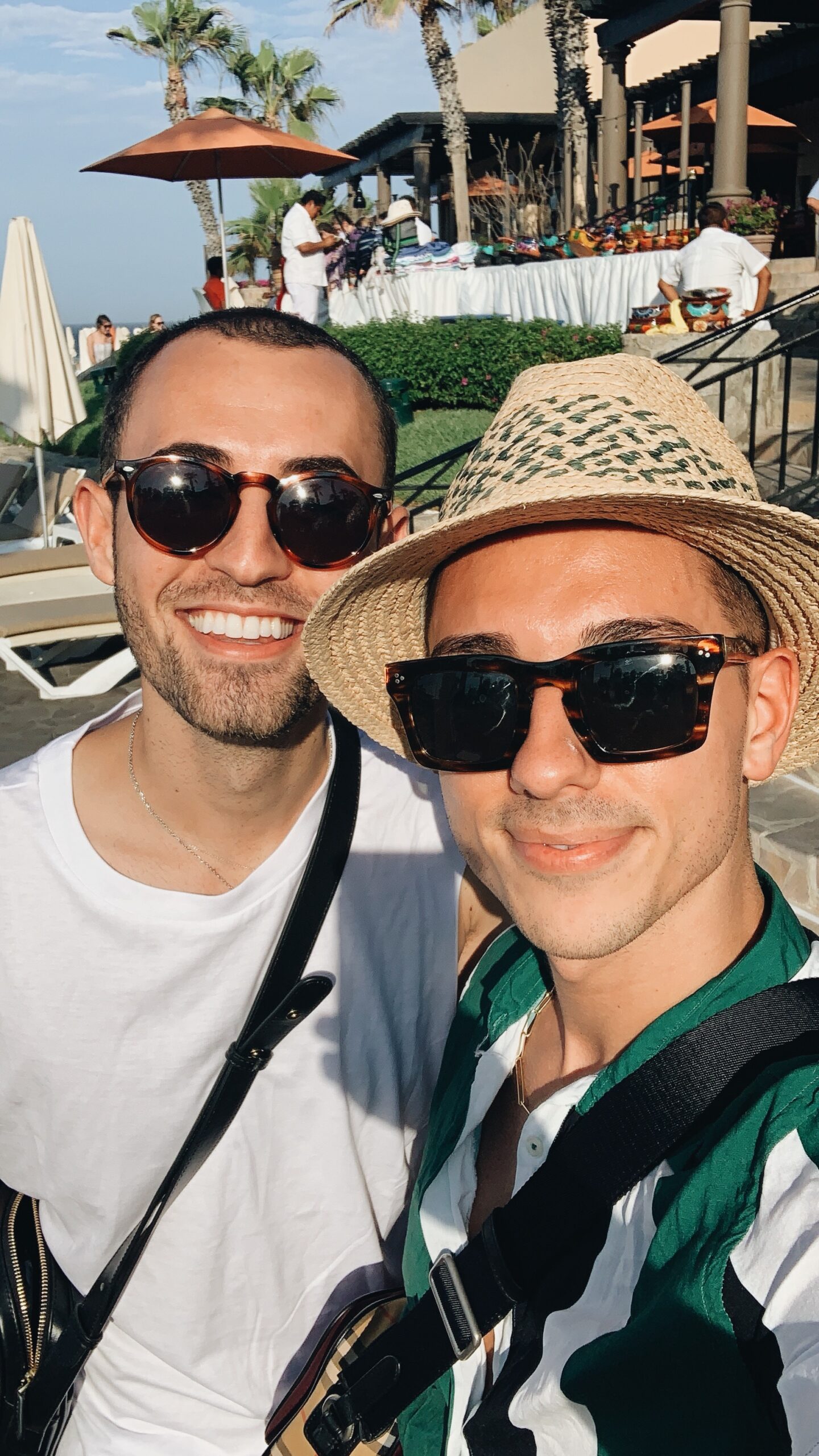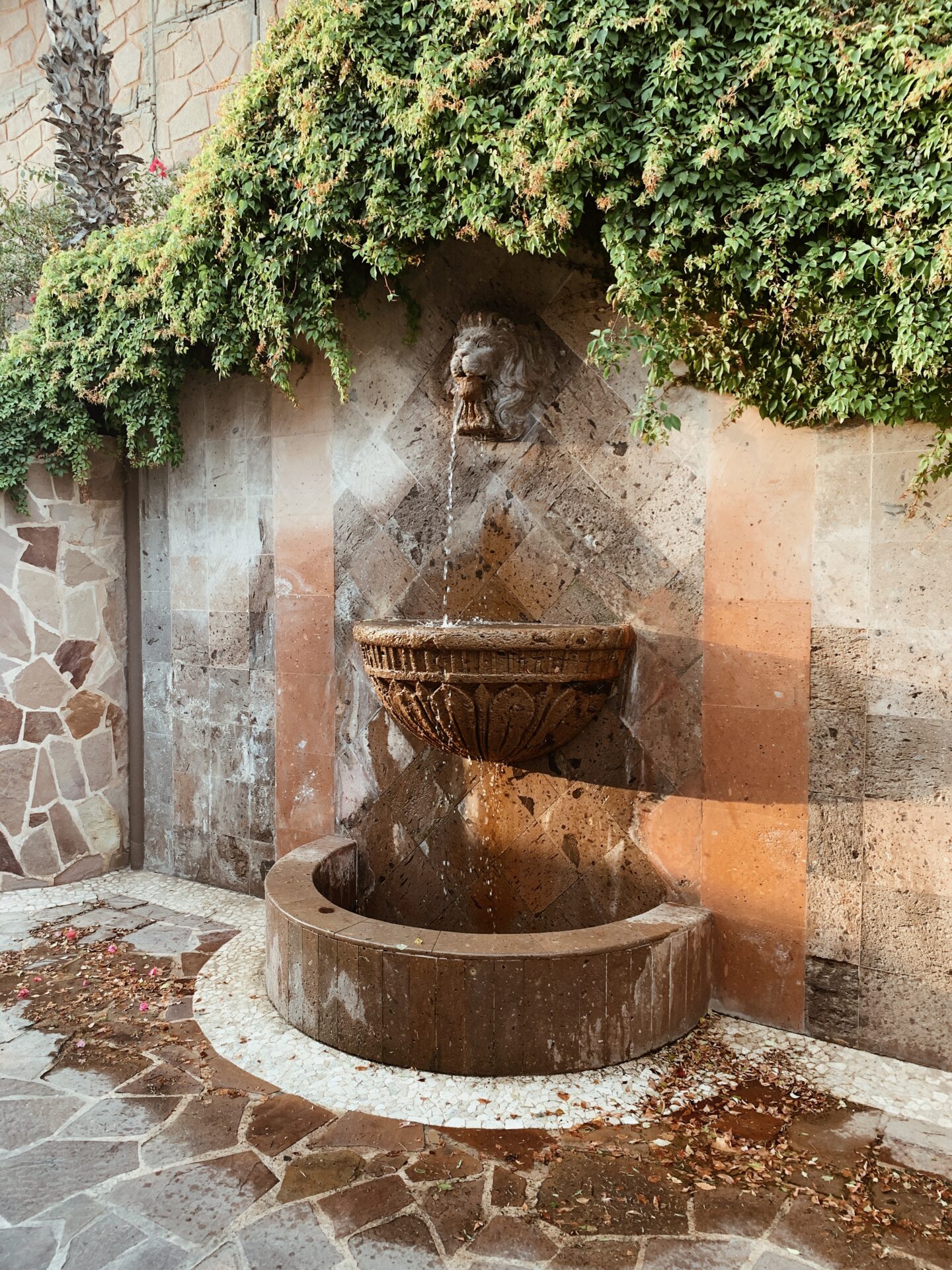 We arrived at the resort on Monday at around 1 PM. After checking in, we quickly tried to get the lay of the land, grabbed some food, then hit the pool. We wanted to start soaking up the sun as quickly as possible. Since the resort is so large, there were a ton of pools. There were certain buildings designated for rooms and others for restaurants and amenities. We truly couldn't believe how many buildings were on the property. It's so large the resort actually has golf carts to take you around, though we opted to walk most of the time.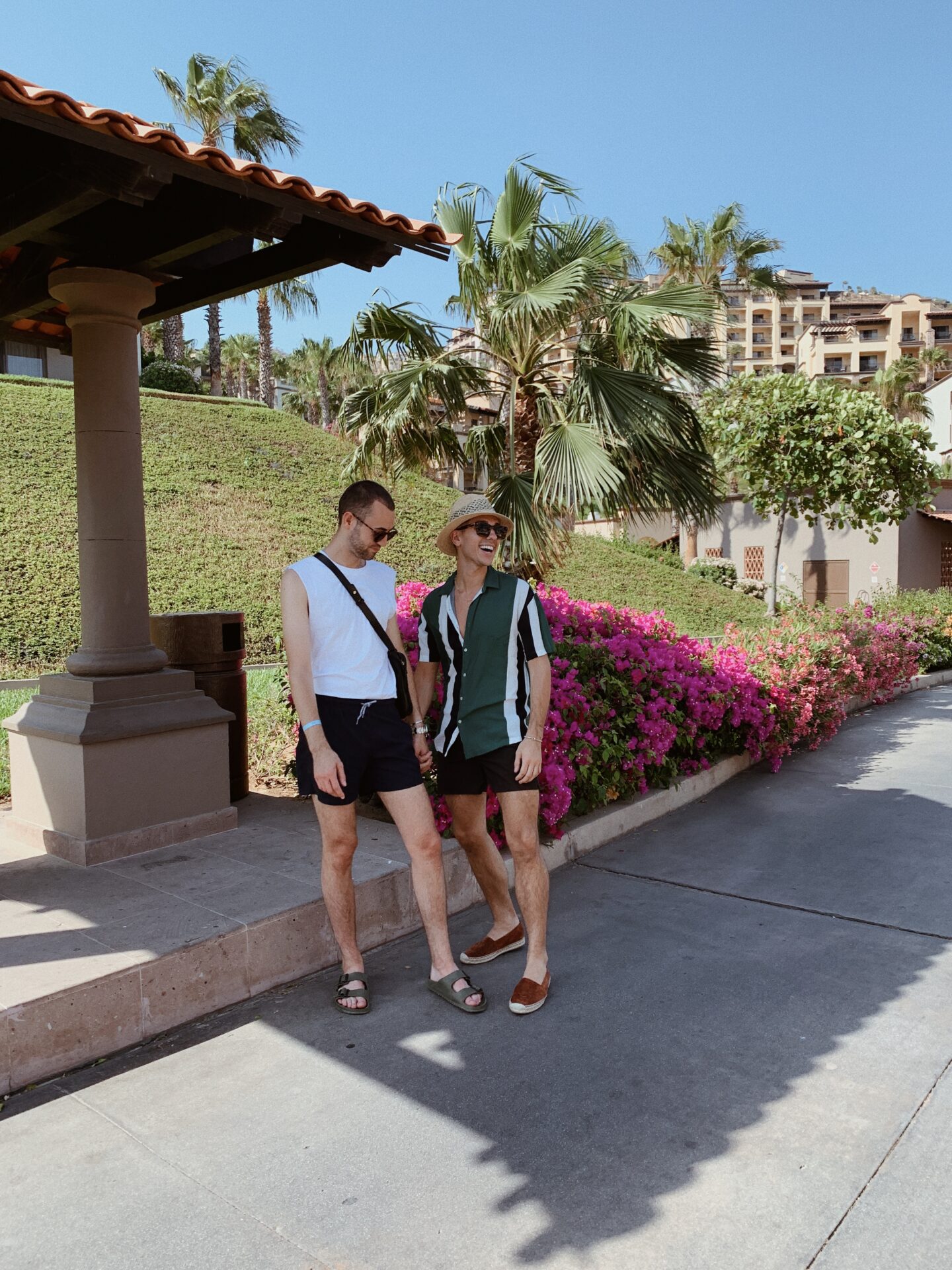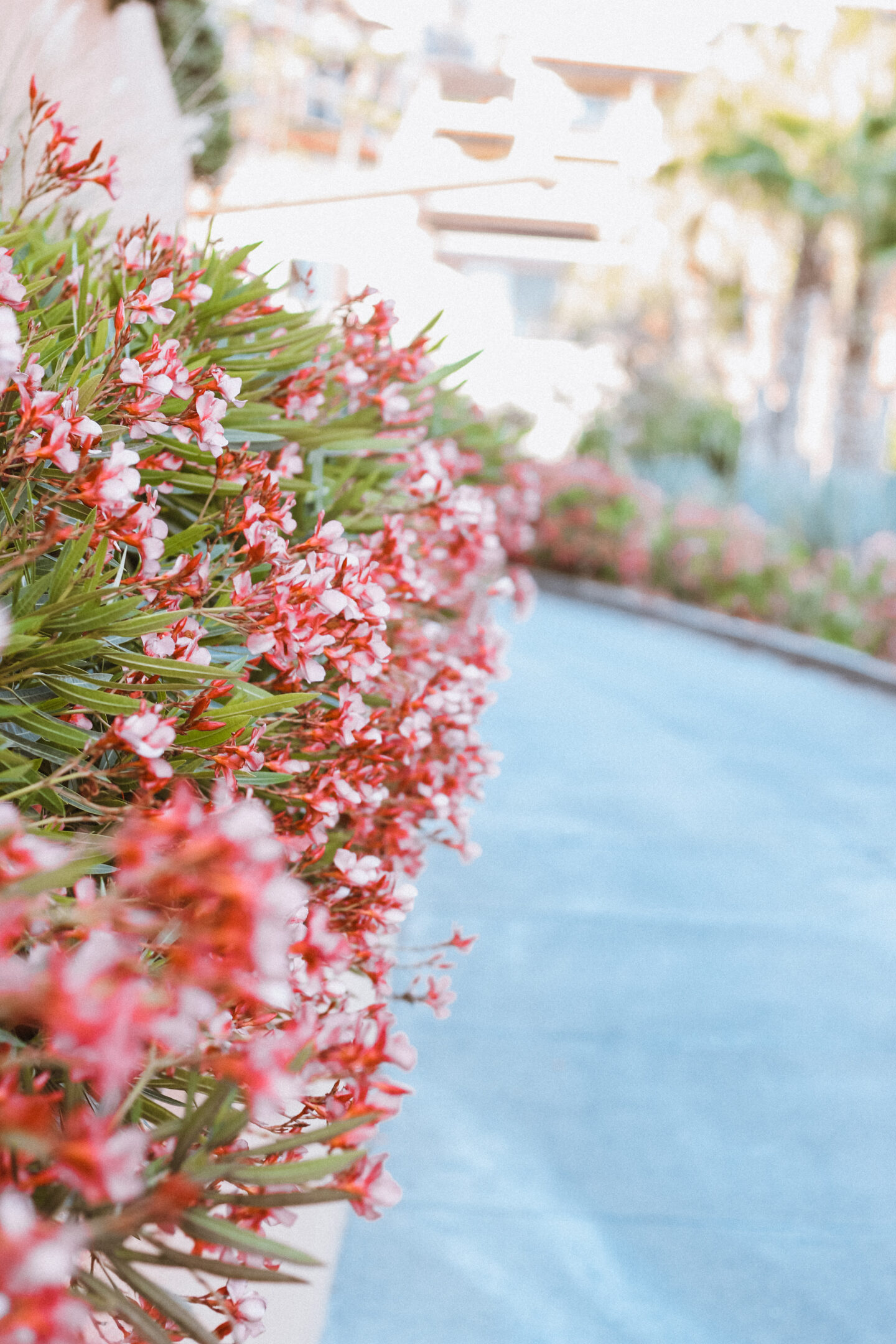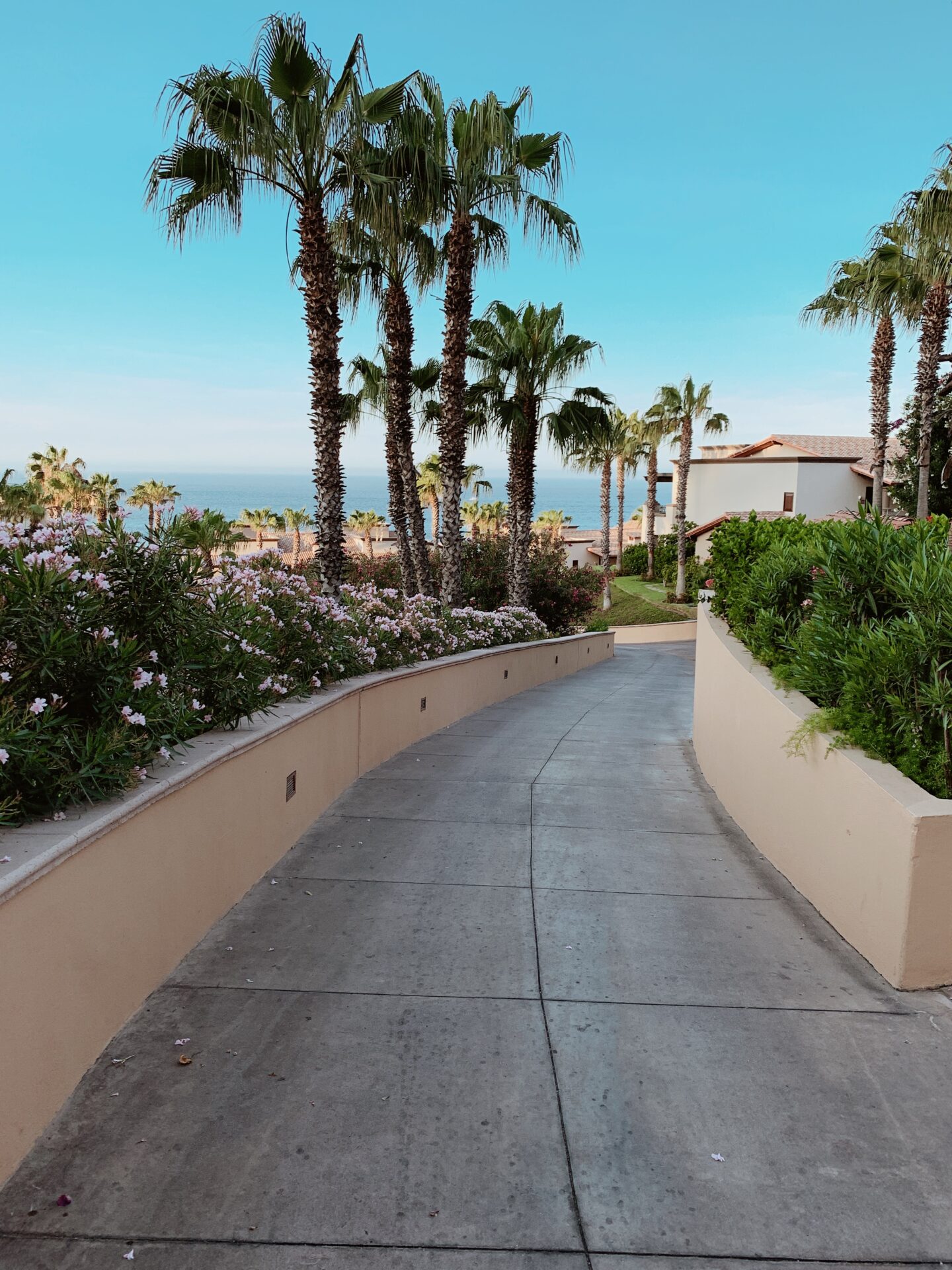 We tried our best to go somewhere new each night for dinner. Though we did end up going to a few of the spots more than once. Even though we would have liked to eat dinner as a big family every single night, it didn't always work out. We all have different eating schedules (mainly Mike's dad lol) so we broke off some nights. This was actually totally fine since the point of a vacation is going with the flow. If someone wanted to eat at 5, so be it. We usually ate a later dinner so we could capitalize on the sun.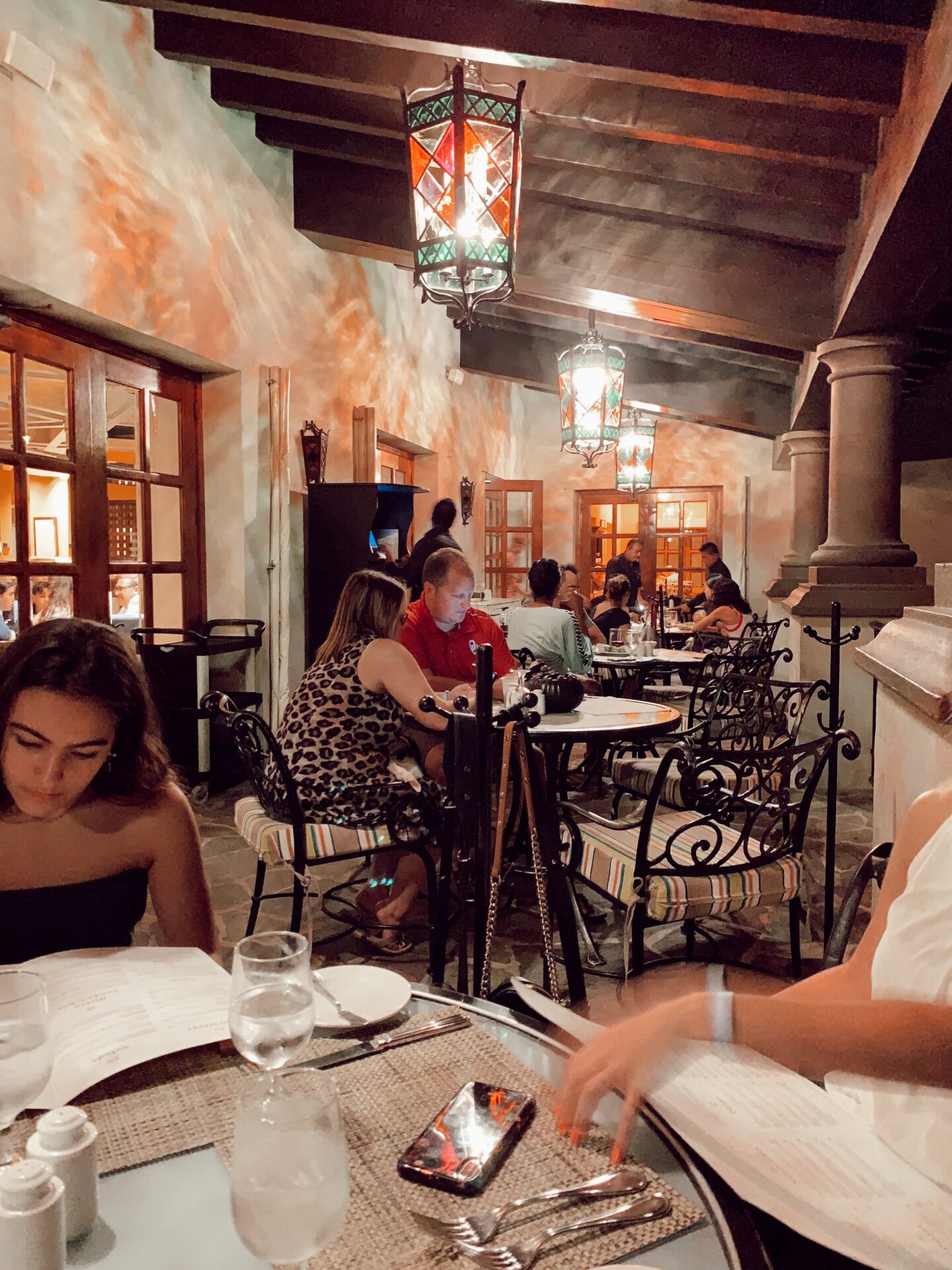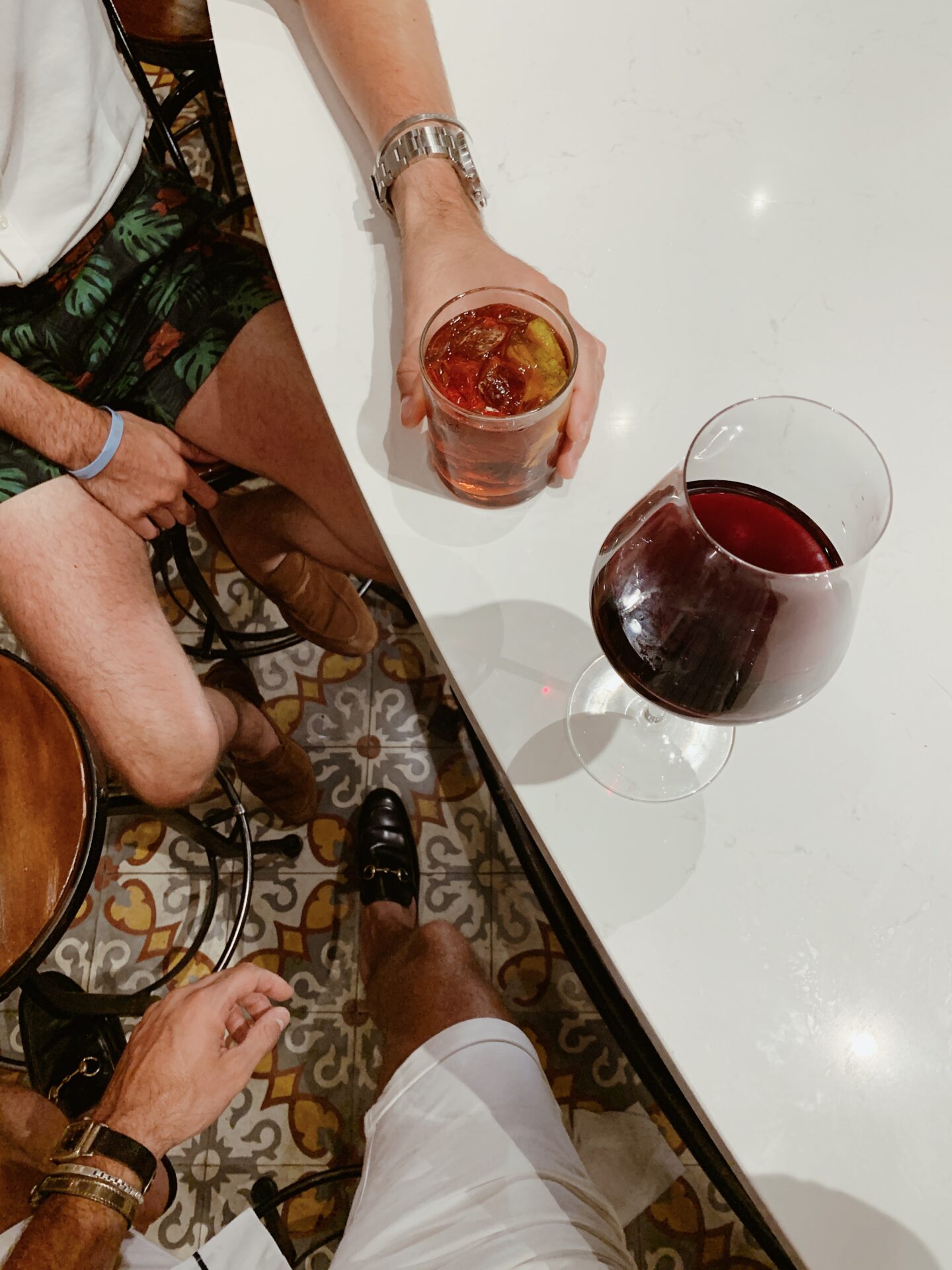 The food itself was so good. They had just about anything you could possibly want. Even the pickiest eaters could find something. From buffets to white table cloth restaurants, we had everything. We even had Japanese food one night! Alex is still dreaming about the honey shrimp. We also loved how accommodating the resort was for gluten allergies. Mike was able to eat just about everything so he didn't feel left out at all.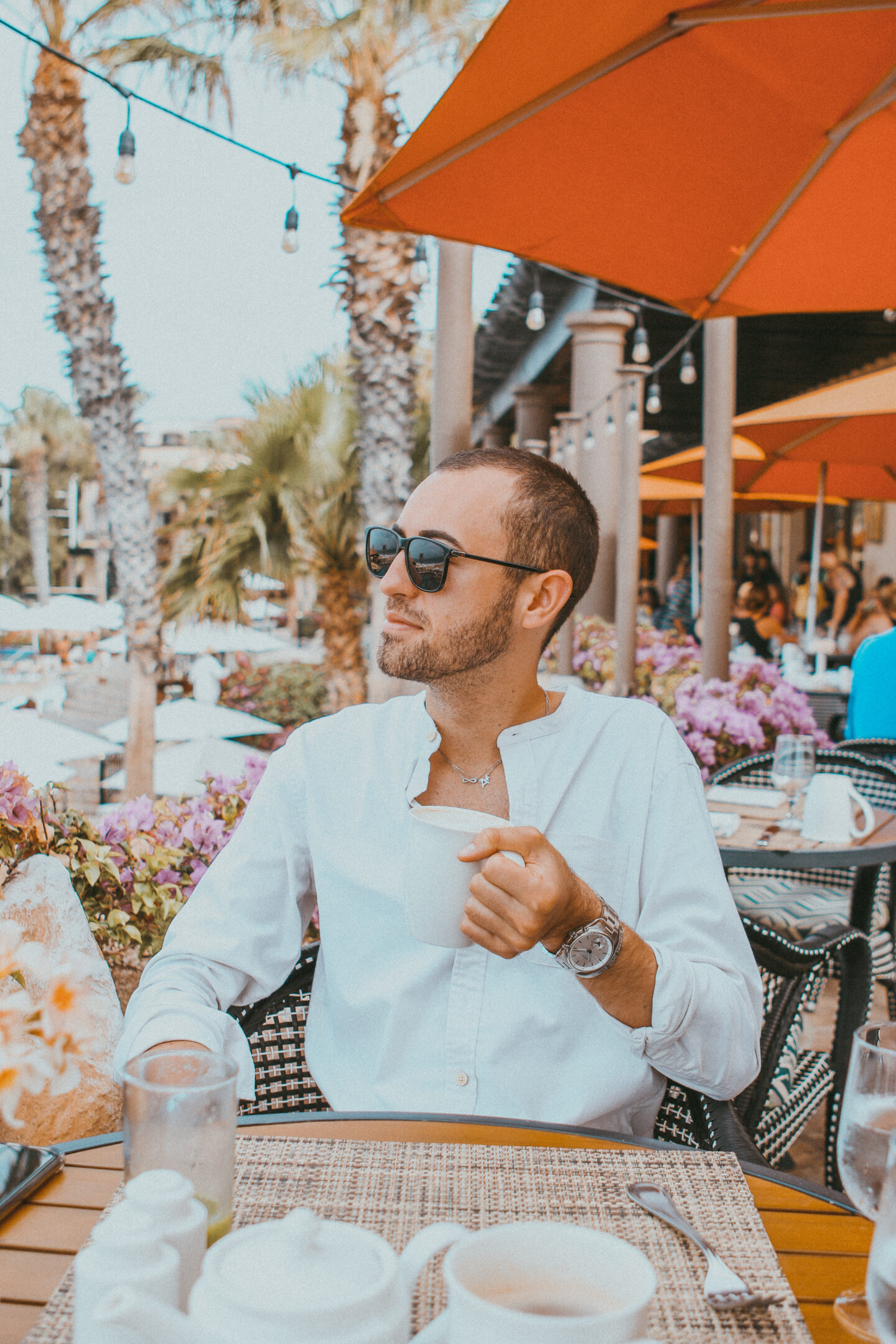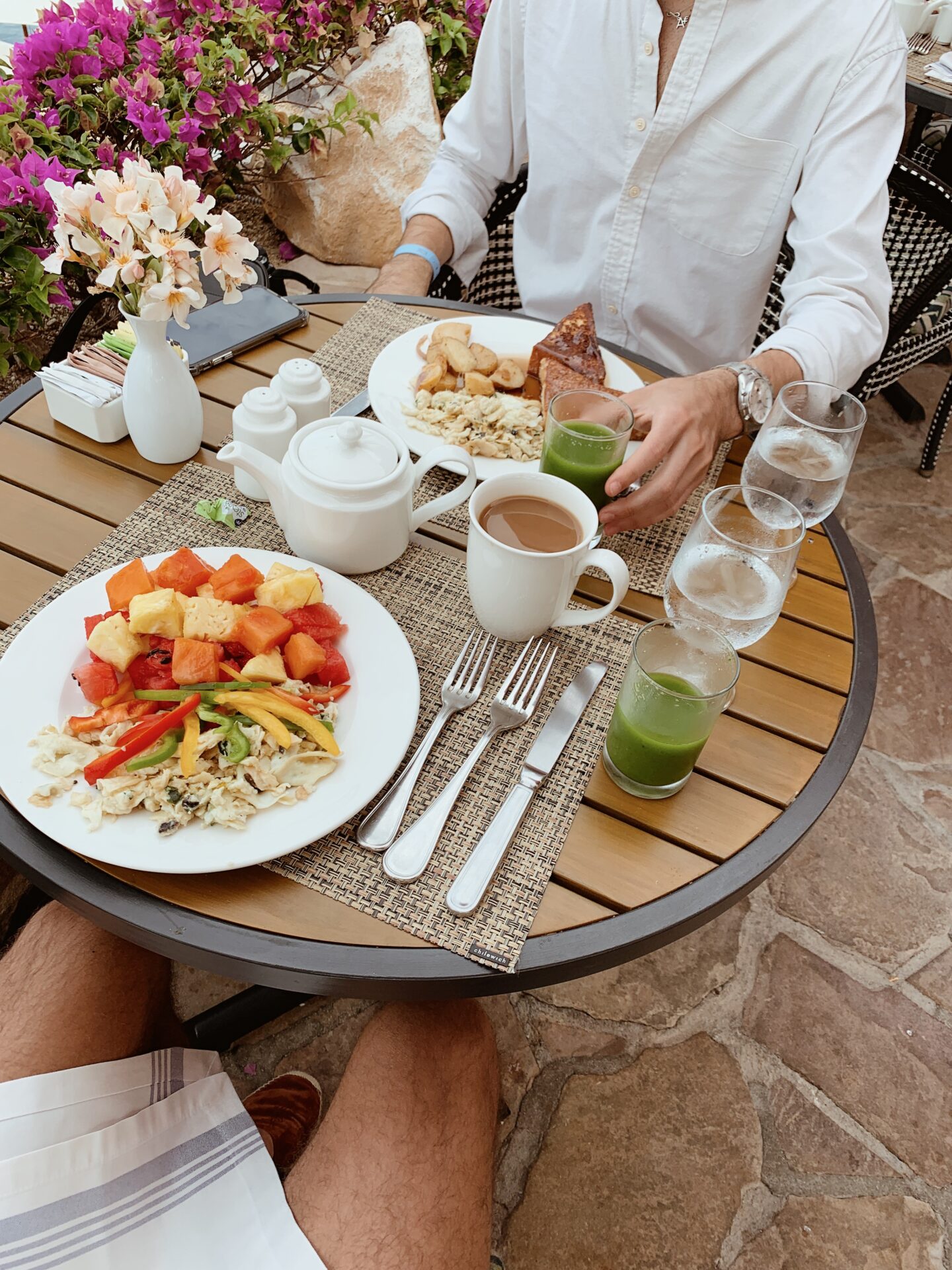 The one thing to mention about this resort is the beach situation. Since the resort was on the Pacific Ocean side, the water was reallllly rough. So rough that you can't even swim in the water at the resort but you can still go on the beach. If you want to go in the water, the resort offered a free shuttle to the two sister resorts with swimmable beaches. We honestly didn't mind this at all. Plus, we knew about this when booking so it's not like it was a shock.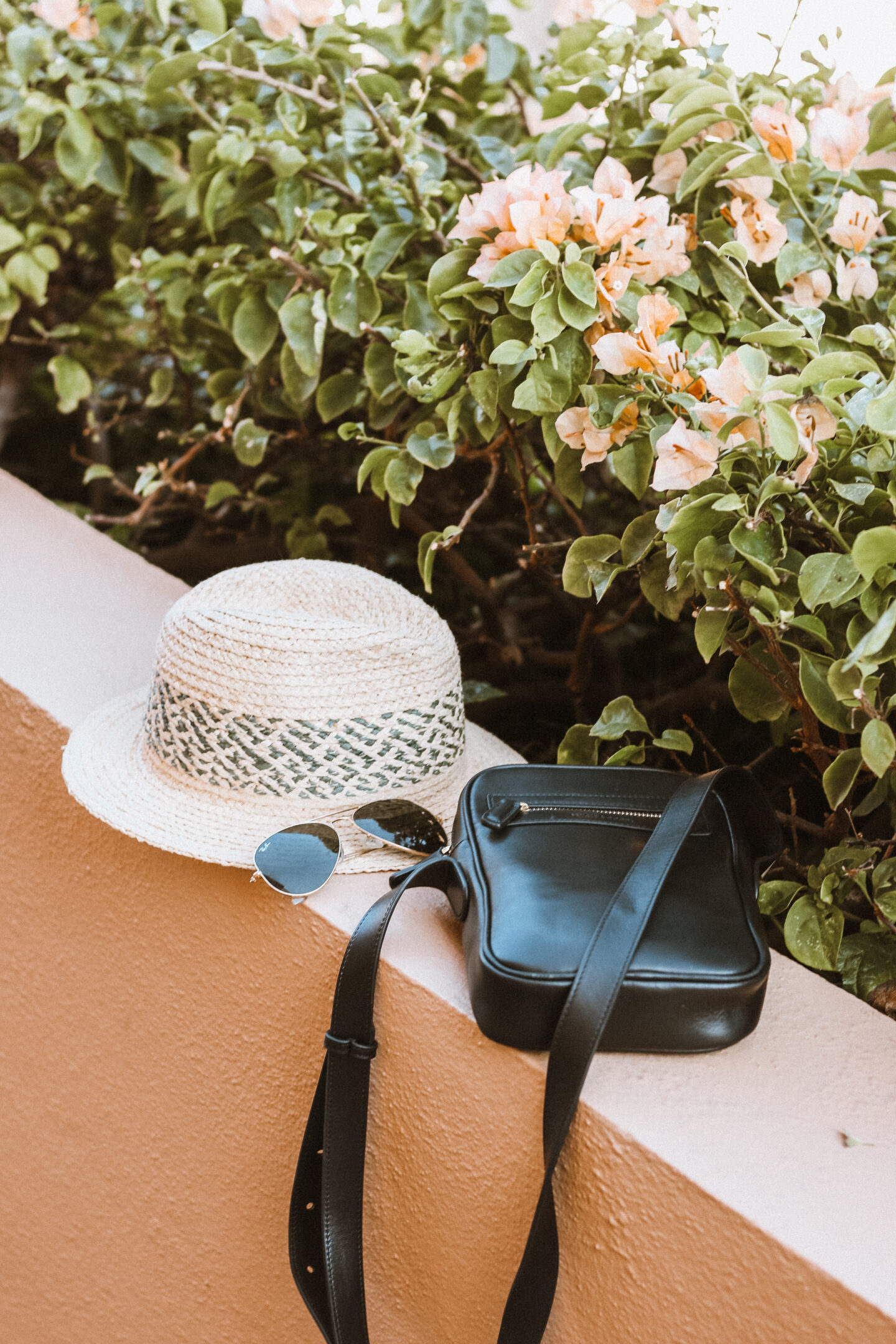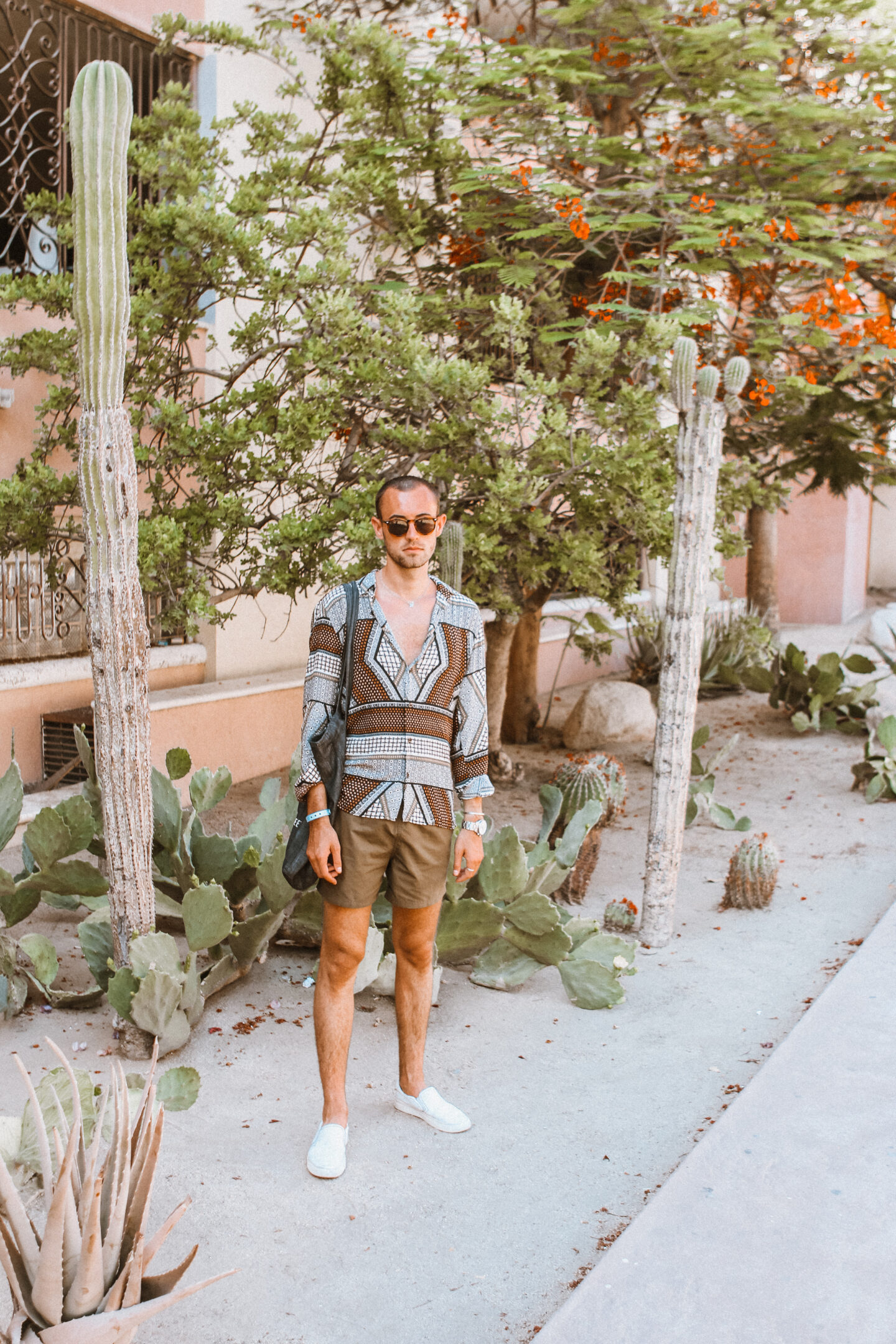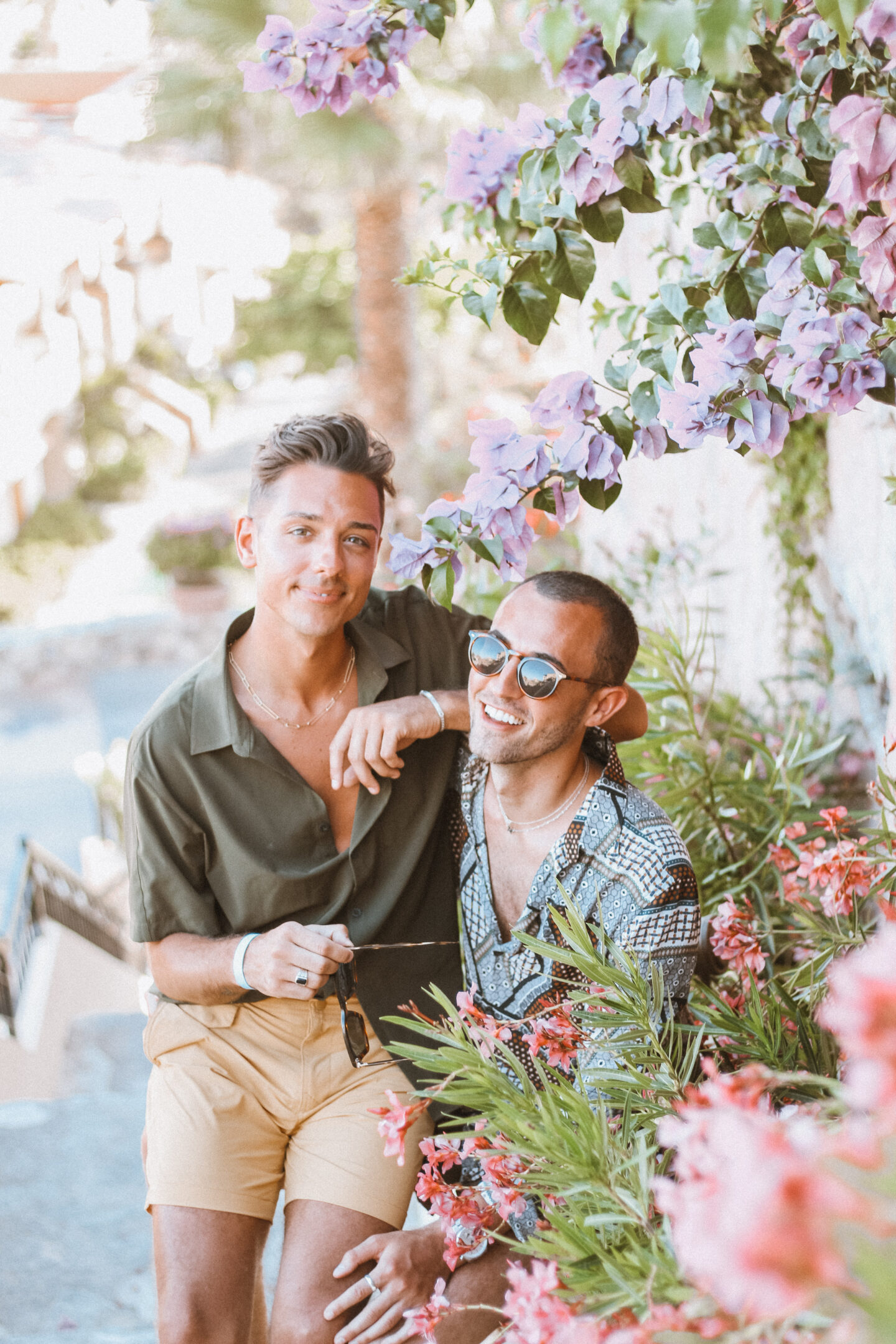 We knew we didn't want to stay at the resort the entire week. We had heard such good things about downtown Cabo and the marina. Also, we all wanted to do some sort of excursion. Lucky for us, Mike's parents got a CRAZY deal and were able to book three different excursions for an insane price.
The first excursion was swimming with dolphins — truly a wild experience. Since we are huge animal lovers, this was an amazing experience. We respect and admire these animals so much more now. Also, they are HUGE. It was pretty freaky seeing them just swim up to us — another fear conquered by Alex!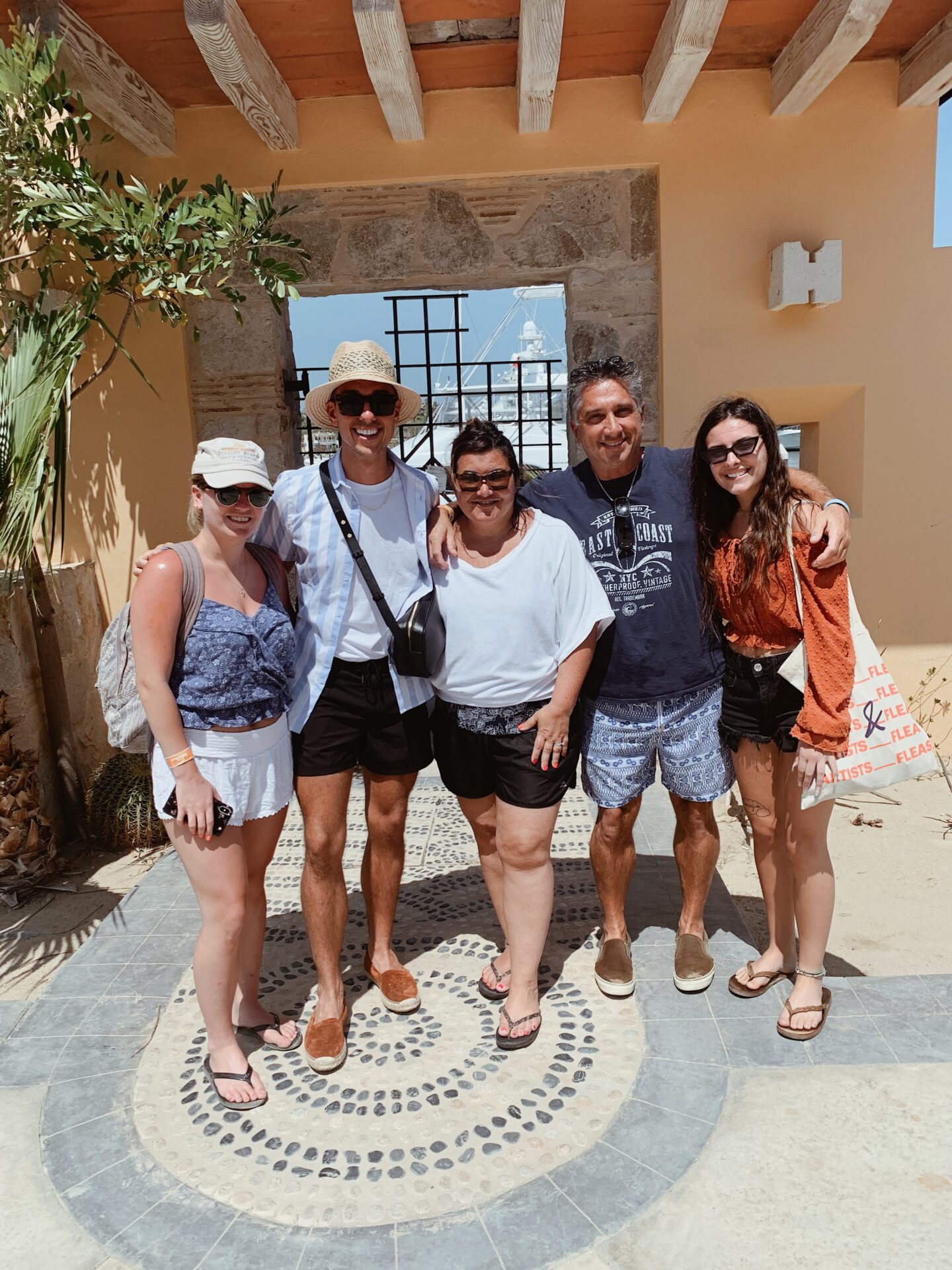 The second excursion was by far the best. We took a glass-bottom boat tour to the arches in the Sea of Cortez. This is something we've always wanted to see in person. If you aren't familiar with these rocks, we took plenty of photos. One of these formations even looks like Scooby-Doo! The coolest part of this excursion was the fact that we were dropped off on a secluded beach. You can actually walk from one side of the beach to the other. The Sea of Cortez side is called Lover's Beach and the Pacific Ocean side is called Divorcées Beach. The Pacific Ocean is too rough so you can't get in that water but the other side was incredible. The water was so clear and since we went in the morning, the beach was practically empty. Oh, and getting on and off the beach was hilarious. They literally brought the boat to the sand and we had to jump off into the water. It was actually so much fun! Truly such a cool memory to take with us forever.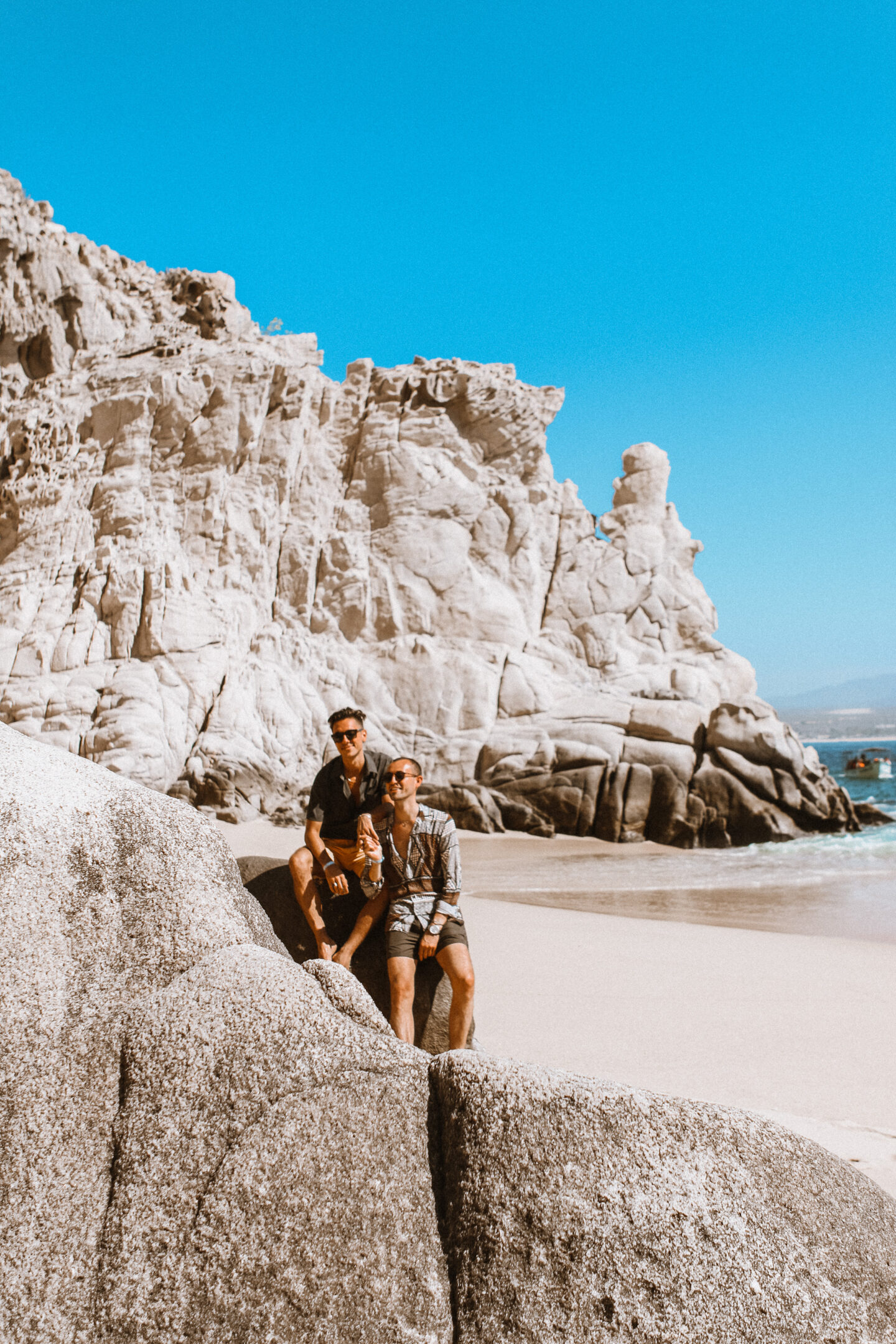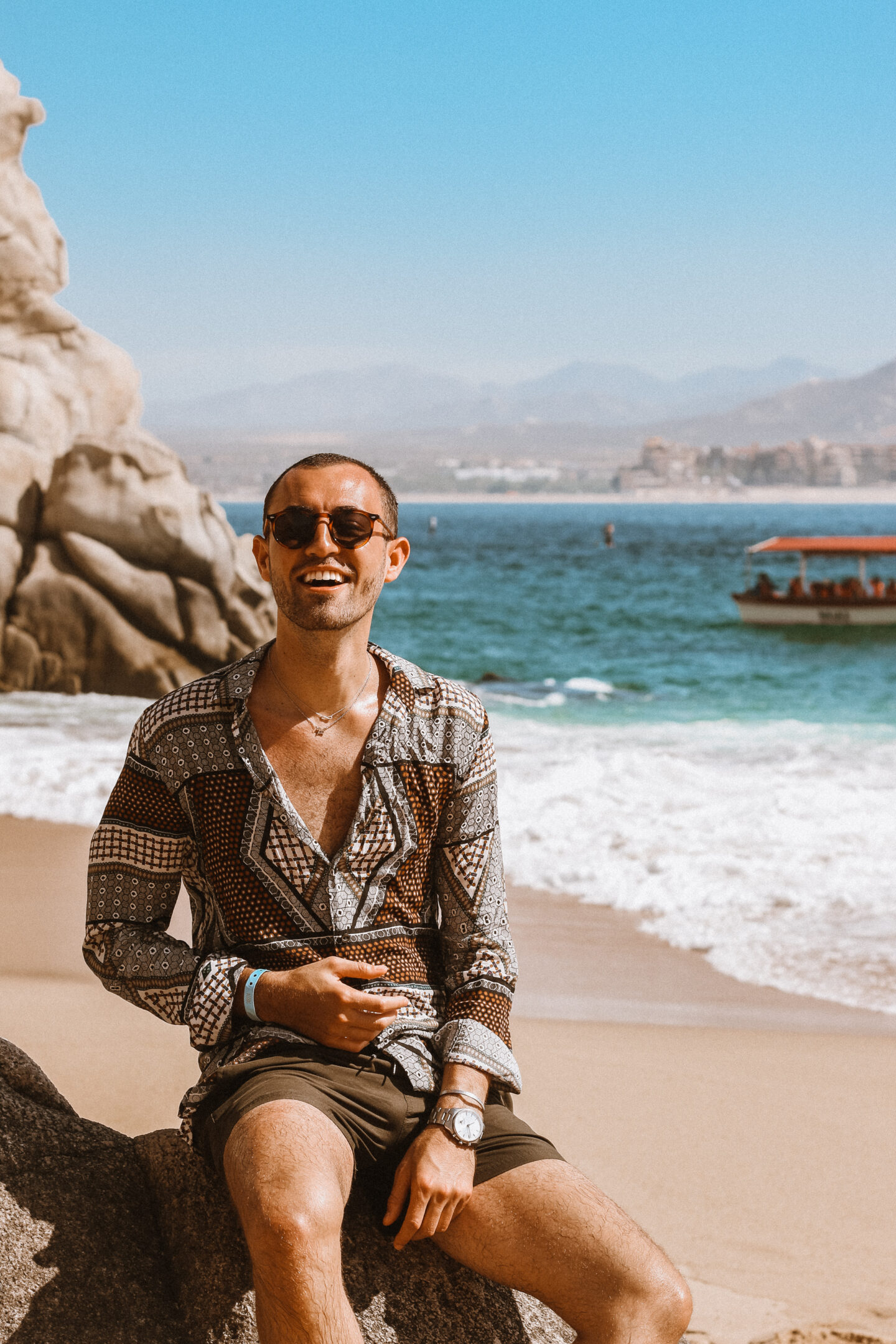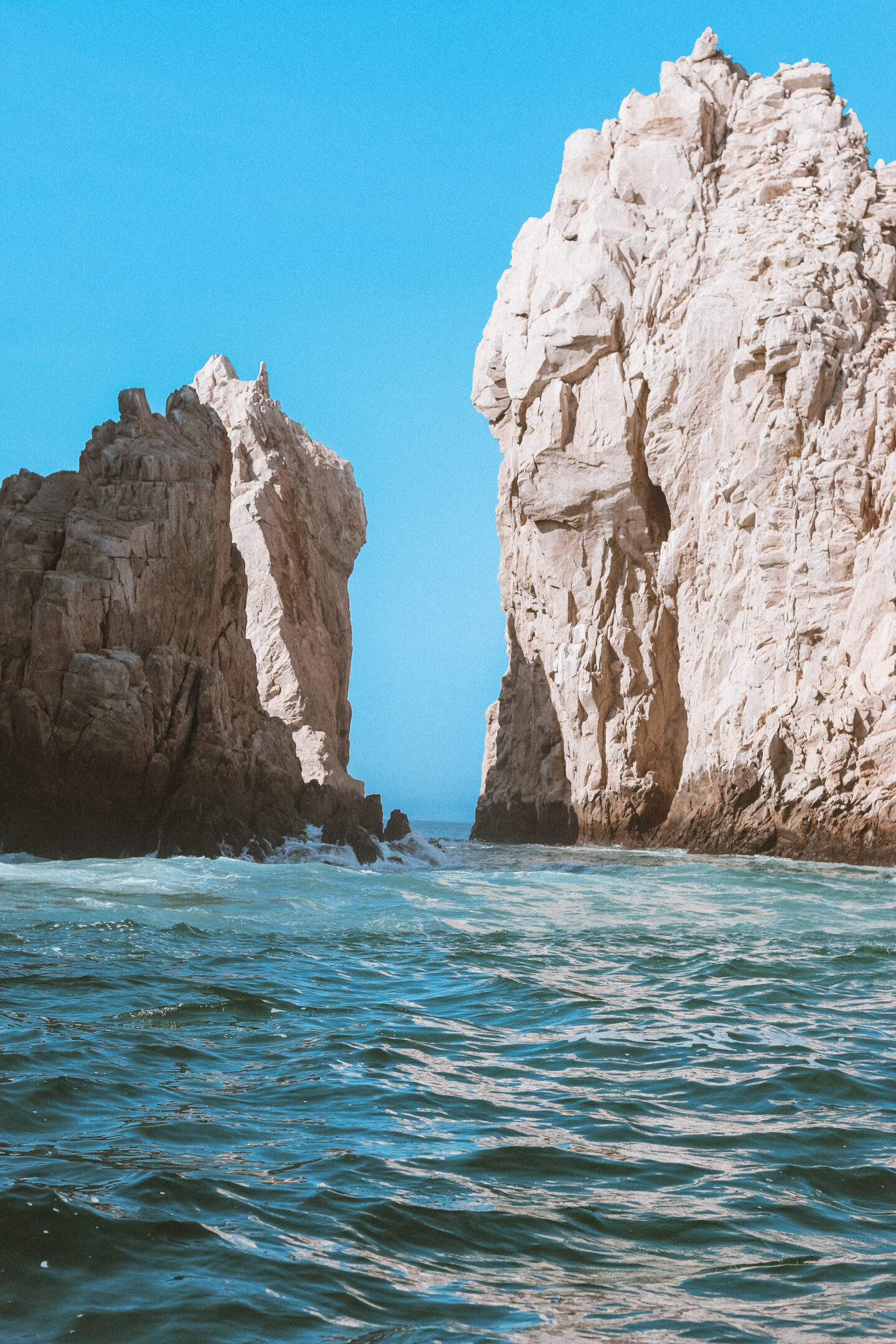 The third excursion was also super fun. We took a two-story catamaran out into the ocean to snorkel. We also had lunch and an open bar. This was a HUGE deal that Alex actually snorkeled since he is very much afraid of the open water. But he did it! We saw so many different types of fish and even a few coral reefs. Back on the boat, we played a competition and won a bottle of tequila! It was such a fun afternoon with the fam.
We had the best time in Cabo. It's hard to believe it's already over! Luckily we made so many amazing memories to take with us. Though we are definitely going back to Cabo next year. Have you been to Cabo? Or better yet, Pueblo Bonito? Let us know in the comments below! Until next time…