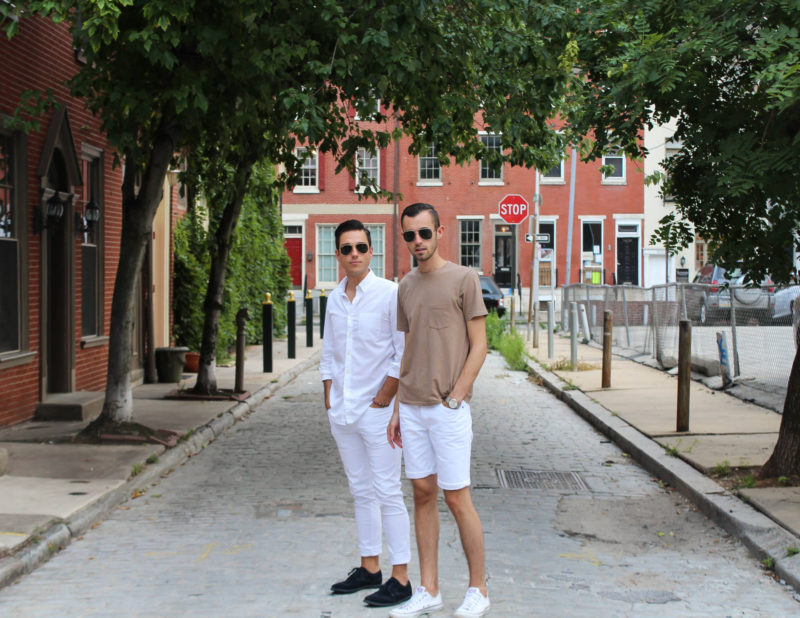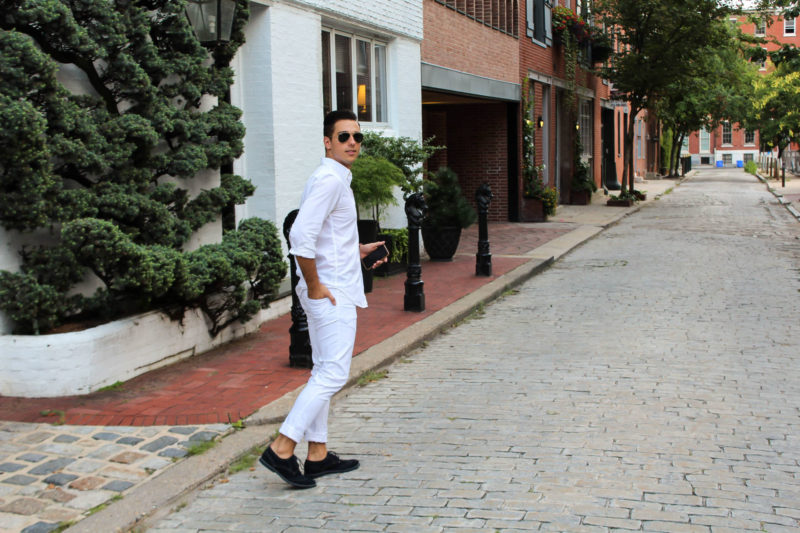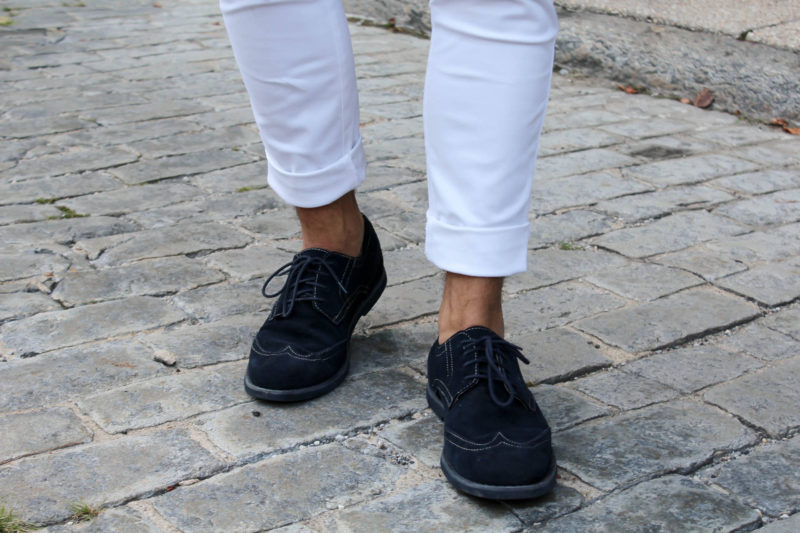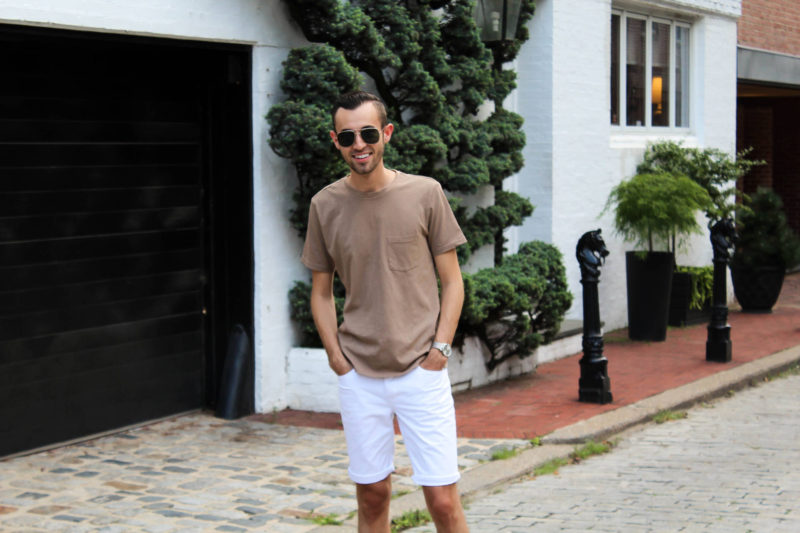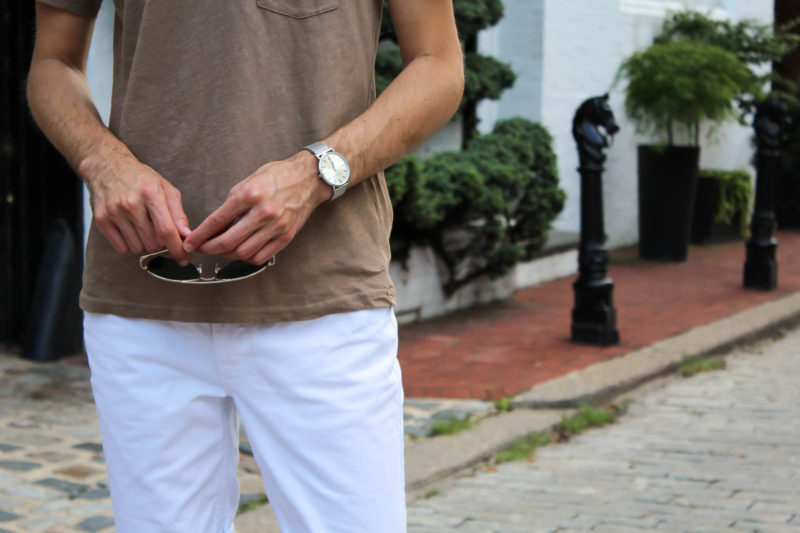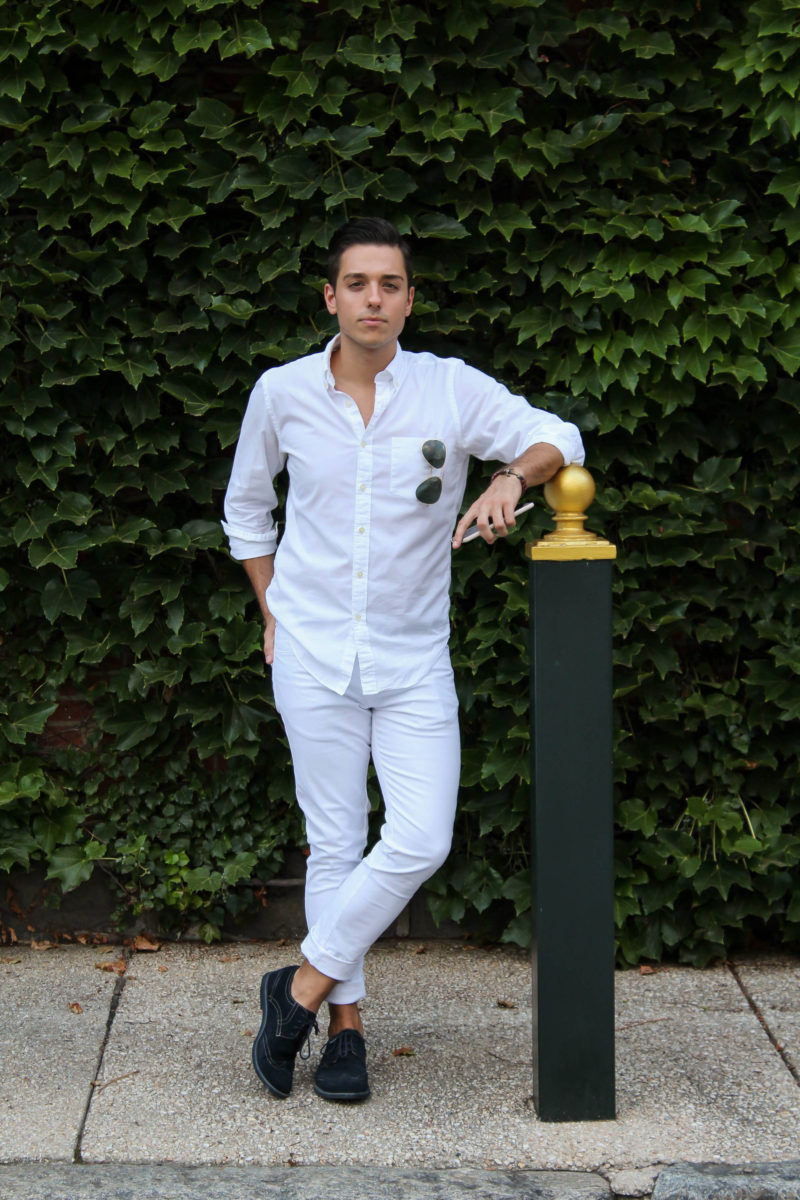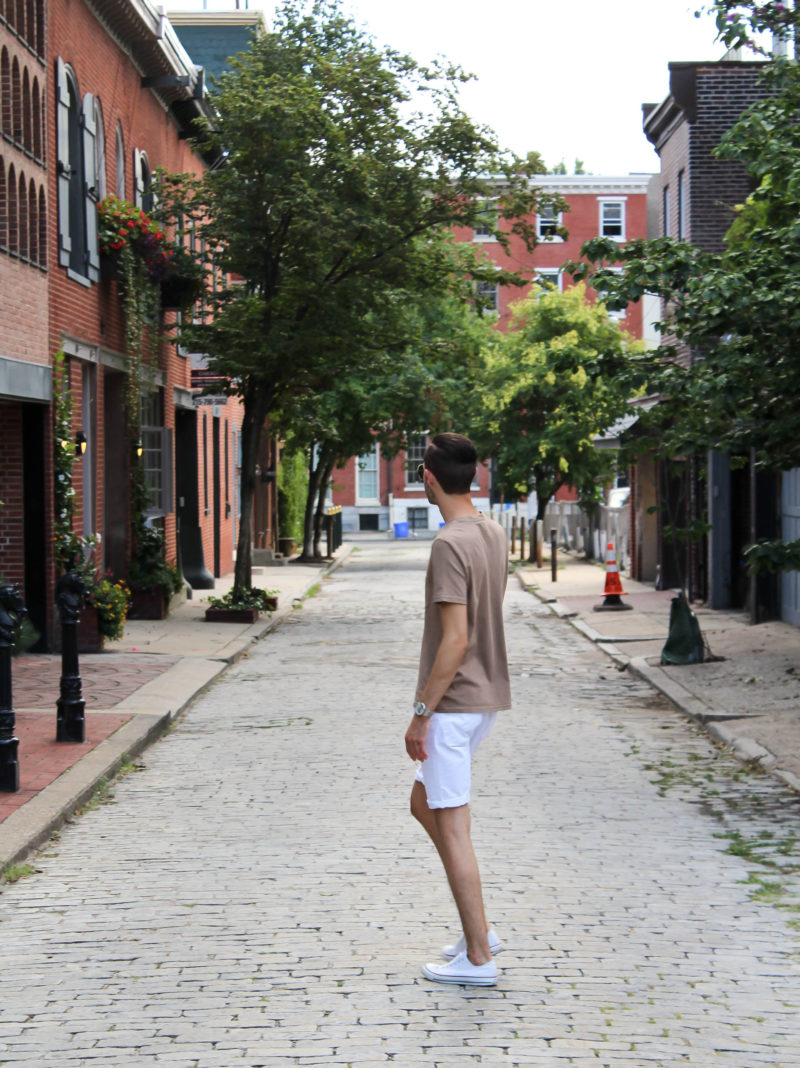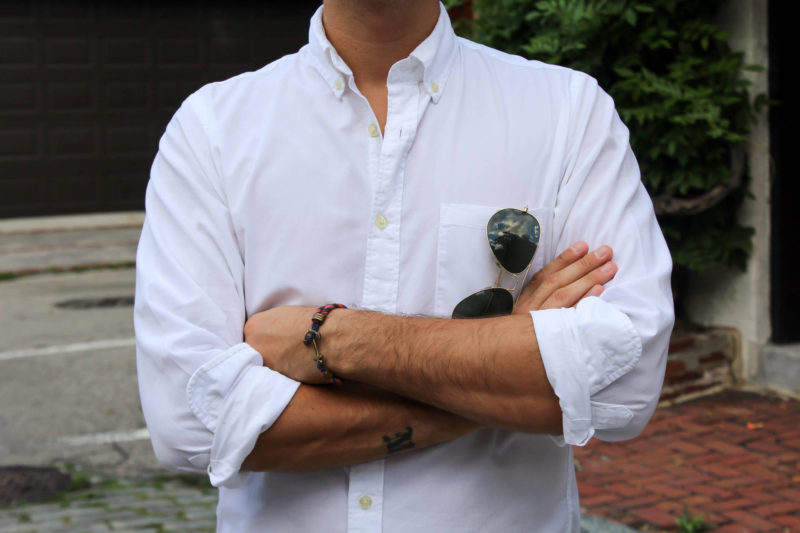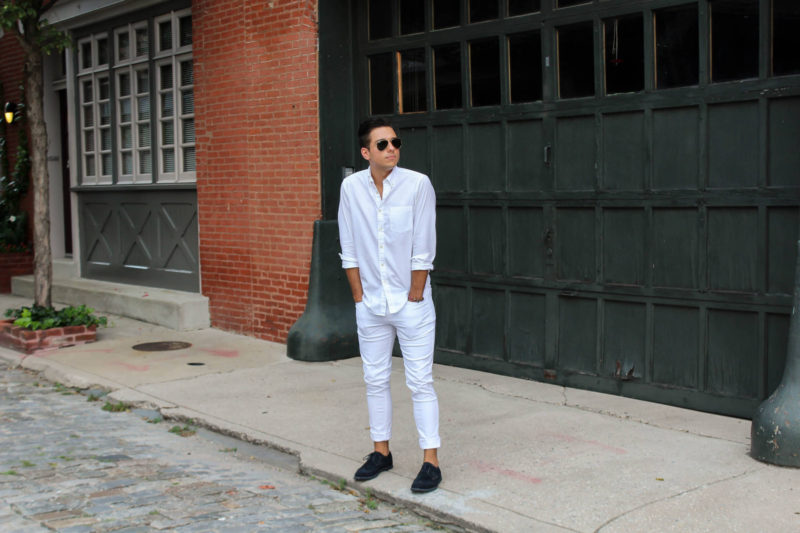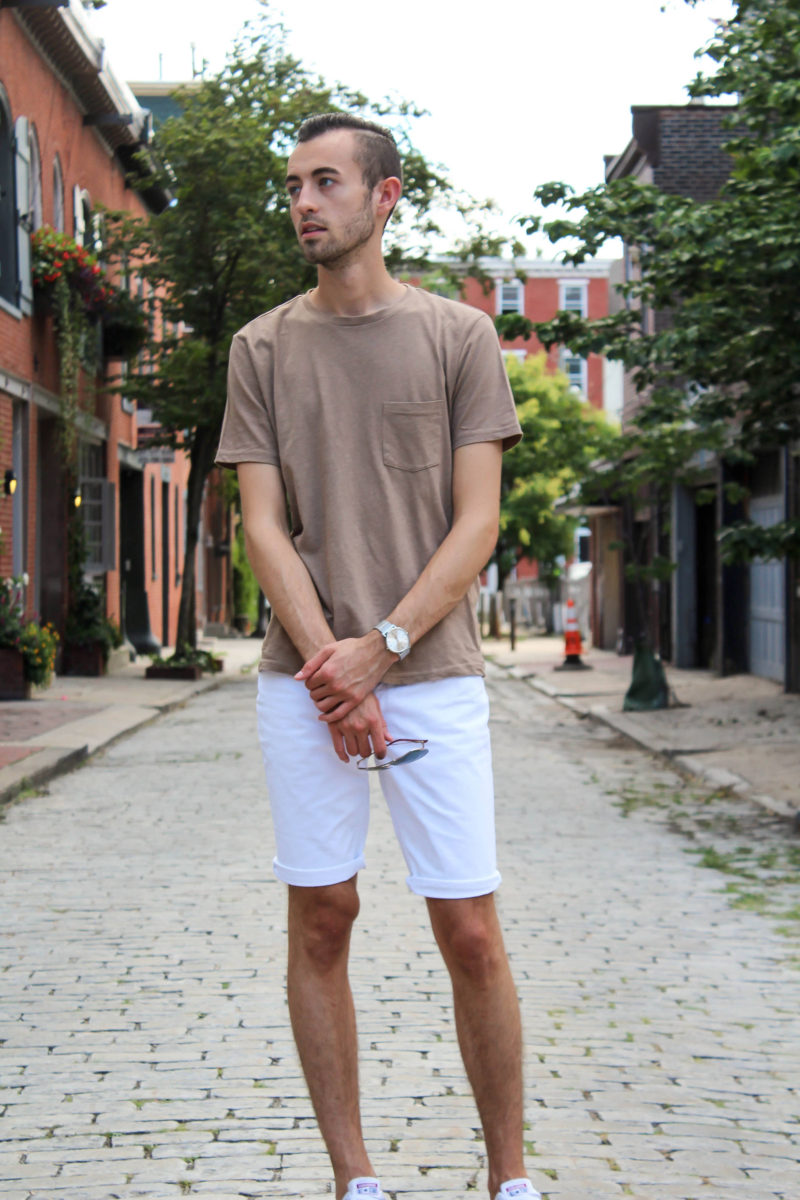 What do you get when you mix summertime and whites? Perfection, if you ask us. The sun is blazing and you can't be stuck in dark colors every day. That's why we love incorporating white into our looks. Crisp, clean and summertime ready. We thought we'd show you guys two different ways to style your summer whites.
Do you feel like dressing it up a bit? Mike's got you covered. He paired white trousers from Zara and a J.Crew button down to keep things fresh. Needing a pop of color, he added these amazing blue suede Calvin Klein shoes. This look is perfect for a night out, though be careful when you're drinking that red wine!
Alex took the more casual route. If you don't feel like wearing an all white outfit, no problem. Pair it with a neutral color and your look will stay simple and clean. This shirt from Topman is perfect for a hot day. Pairing it with white shorts gives you the perfect look. Ready for this one? These shorts are from….PRIMARK. Yes, you heard that right. It's all about mixing different pieces together. Forget about the price tag. Throw on a pair of chucks and you're set.
There's no right or wrong way to style your summer whites. Your options are nearly endless. Dress them up or dress them down. As long as you feel good, we promise you'll look like you're ready for any summer event.
We hope you guys had a great week! Head over to our Instagram story to stay updated with our weekend plans. Until next time…
---
SHOP THIS POST
ALEX
Shirt- Topman
Shorts- Primark
Shoes- Converse
Watch- Leonard & Church
MIKE
Shirt- J.Crew
Pants- Zara
Shoes- Calvin Klein
Sunglasses- Ray-Ban
Bracelet- Kiel James Patrick
---