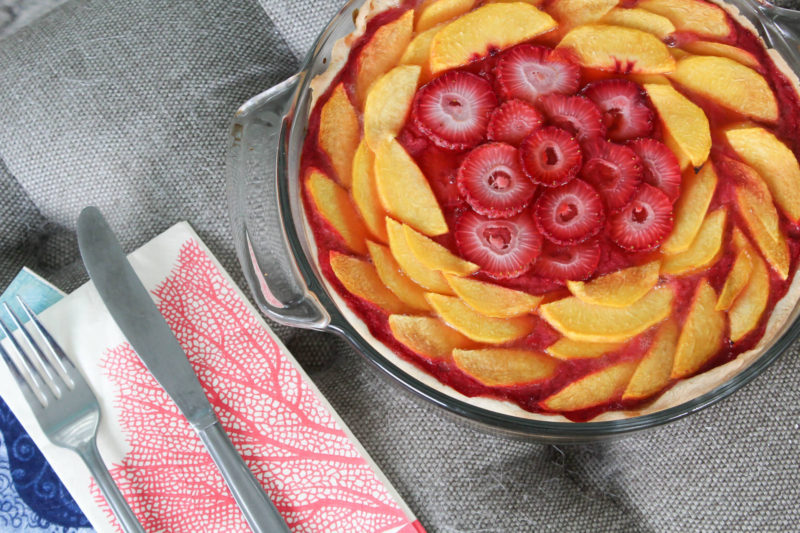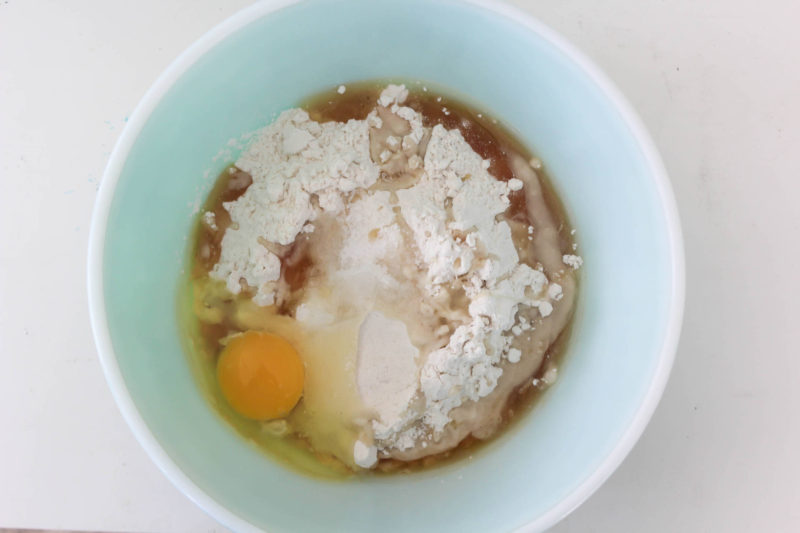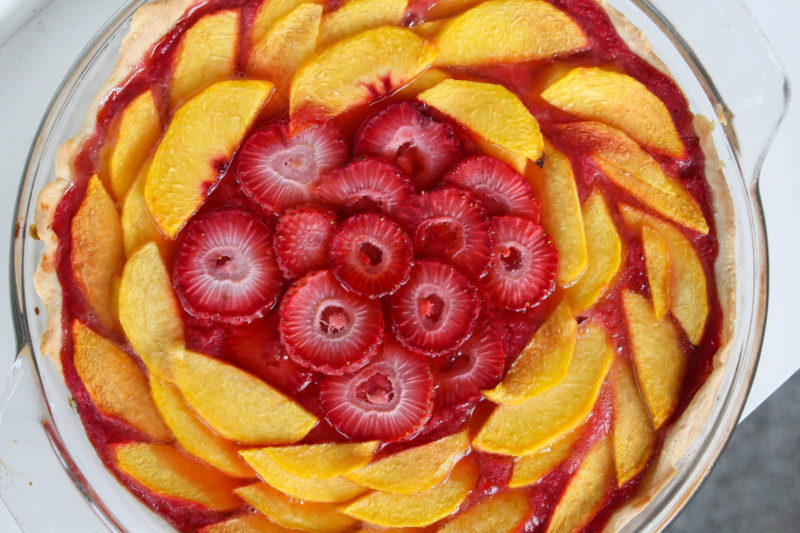 It's dessert time (again) on The A&M. No surprise. You all know our love for all things sweet. Today we're bringing you a healthy pie that is gluten-free AND dairy-free. No need to feel guilty when you indulge in this tasty dessert. The best part is just how beautiful this pie looks. Seriously, we feel like we are professional chefs, which we most definitely are NOT. This dessert is perfect for your next party or celebration. Your guests will be so impressed when you pull this bad boy out. We made this for our family and they could barely contain their excitement. Hopefully you guys get a chance to try this tasty dessert sometime this week. Enjoy!
---
GLUTEN-FREE STRAWBERRY PEACH PIE
Ingredients
Need: 9 inch round cake pan
Crust
2 Cups Gluten-Free Flour
2 Tablespoons Pure Maple Syrup
2 Organic Cage-Free Eggs
1 Teaspoon Sea Salt
3 Tablespoons Melted Coconut Oil
Water (add until desired dough consistency)
Filling
Fresh Strawberries
Topping
Fresh Peaches
Maple Syrup
Fresh Strawberries
Directions
Preheat oven to 375 degrees
Combine crust ingredients in bowl
Mix together until you form the dough
Roll out on parchment paper then place in greased baking pan OR form crust directly in pan
Be sure to keep the crust thin
Pre-bake crust for 10 minutes, remove from oven
Puree strawberries and add to crust
Be sure to keep your strawberry layer thin to ensure proper cooking
Top pie with sliced strawberries and peaches, Drizzle maple syrup
Bake pie for 45 minutes
Place in fridge for 30-40 minutes for a firmer pie
Slice and enjoy!
---
Let us know how your pie turns out in the comments below! We hope you guys have a great week! Until next time…