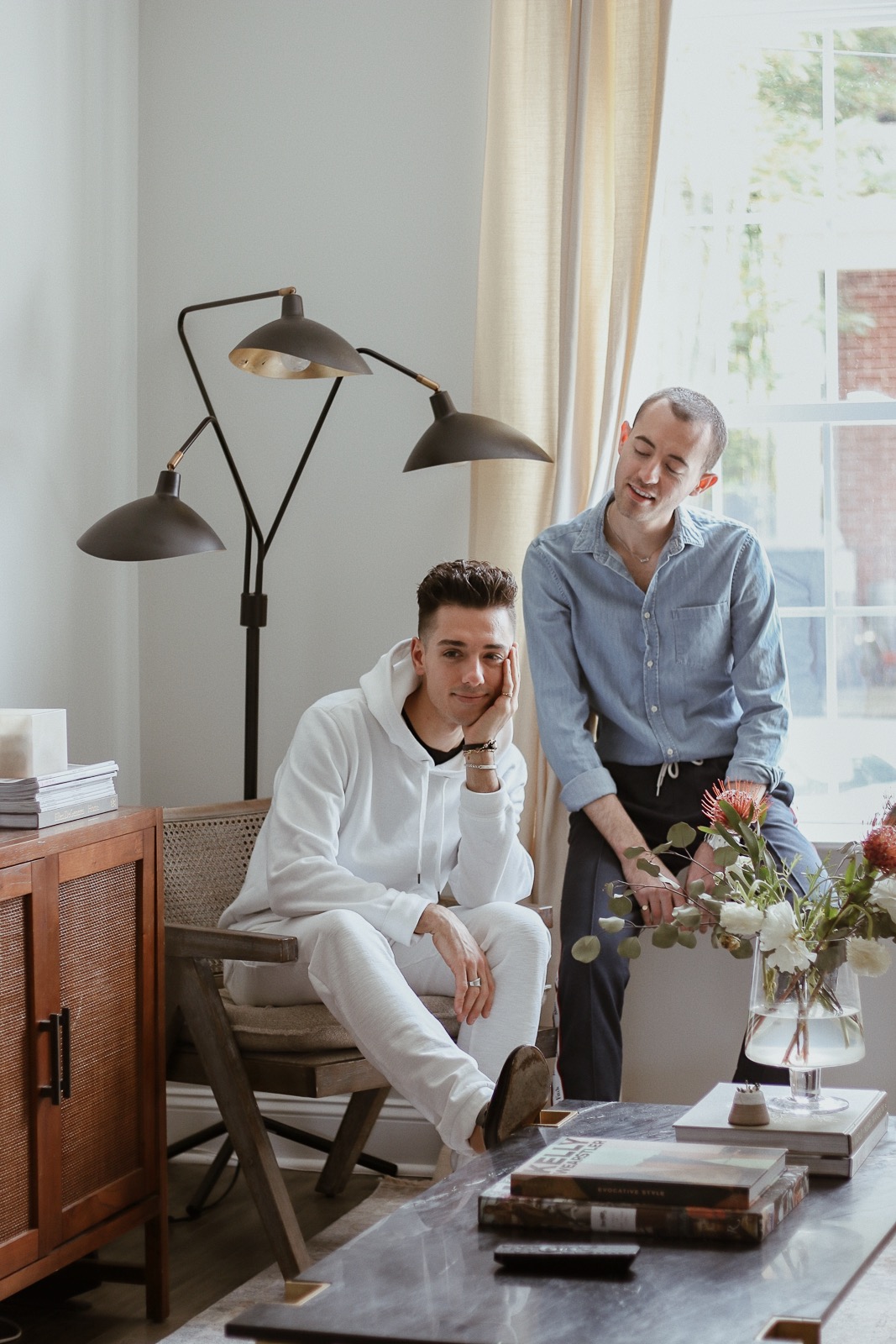 We've been thinking of a new series to add to the blog recently — especially with the current situation we're all in. Since we're always looking to share things we love with you, we thought it would be good to create a home for that list. Starting now, we will be creating a weekly list where we round up everything we are loving at that moment. We are so excited about this new series!
You know how much we love an experience with just about everything we do. This mug makes drinking coffee chic and extra special. It's a very structural piece that will make your morning a bit more magical.
INK+IVY Upholstered Ventura Chair in Grey
This chair has become our latest obsession. We've always wanted a Pierre Jeanneret but that's just not in our budget right now. Luckily we found this amazing look-alike online and couldn't pass it up. This price is amazing! It also has a neutral cushion that adds a comfort element.
We love collecting wine glasses. We've dedicated half of a credenza in our house to the collection! This wine glass is a staple for us. The shape is super elegant and makes happy hour that much better. We always say that certain wine glasses can really elevate your wine drinking experience!
Okay where do we begin with this book? Athena Calderone has become one of our favorite interior designers. This book has become a constant source of inspiration for us. We truly can't get enough. We've read through it three times already and continue to find new sources of inspiration.
We're all about finding comfy loungewear — especially given the current state of the world right now. This hoodie is incredibly soft, comfortable, feels elegant & comes in a variety of colors.
We get so many questions about this pajama set. Mike stumbled upon this set while perusing Amazon. It comes in a ton of colors and patterns. The quality is great and does not feel cheap at all. Plus, the price is amazing. Such an easy way to elevate your nightly routine.
We've loved our Nespresso machine for the longest time. We recently upgraded to a version that makes both coffee AND espresso. This has been a total game changer for us. The coffee is so creamy and the machine helps simplify our morning routine.
This is the one mask that everyone raves about but surprisingly, we had never tried before. Well our lives have officially changed since trying Babyfacial. This mask left us with the softest skin! We were totally sold after only one use.
---

---
Until next time…