It's been a few weeks since we started this new "normal" routine. Life has drastically changed for us all. We've talked a lot about how we are really trying to pivot our mindset. In last week's newsletter, we talked about replacing the word "stuck" with "safe" at home. It really does make a difference when you pivot your mindset. It allows you to have a new perspective on the way the world is right now. With that being said, we've been taking all of this extra time to work on things we've been putting off. We've been working on projects around the house and doing a TON of organizing. It's also really given us a chance to appreciate our home. More specifically, our kitchen.
When we first looked at this house, the kitchen was a huge selling point. We love to entertain so having a large island was incredible — something we weren't used to living in the city. Now that we are safe at home (see what we did there??), we've been spending a lot more time in the kitchen. We've been trying out new recipes, baking, and rearranging. You know that saying about the kitchen being the heart of the house. Well, this situation has really confirmed that for us. We've been going through all of the cookbooks we have and choosing new recipes to try. It's been fun testing our skills in the kitchen.
We've also added a few new touches to the kitchen. First on the list was some new greenery. We added a new plant beside the sink to bring some more life into that area. It's a super low maintenance plant so we don't have to worry about killing it. It's by the window so it gets lots of natural sunlight. Another area we focused on was the island. We had been contemplating new bar stools for a while. The previous ones we had were great but the back was pretty low. You weren't able to get comfortable and since we are spending even more time in the kitchen lately, that is important. The bar stools are from AllModern and really fit the space. They are incredibly comfortable and have a large back. PSA: they are currently on MAJOR sale!
Just a few small touches have made the space feel more cozy. Who knows what we will do next? The longer we are inside, the more time we have to find new things to add! Until next time…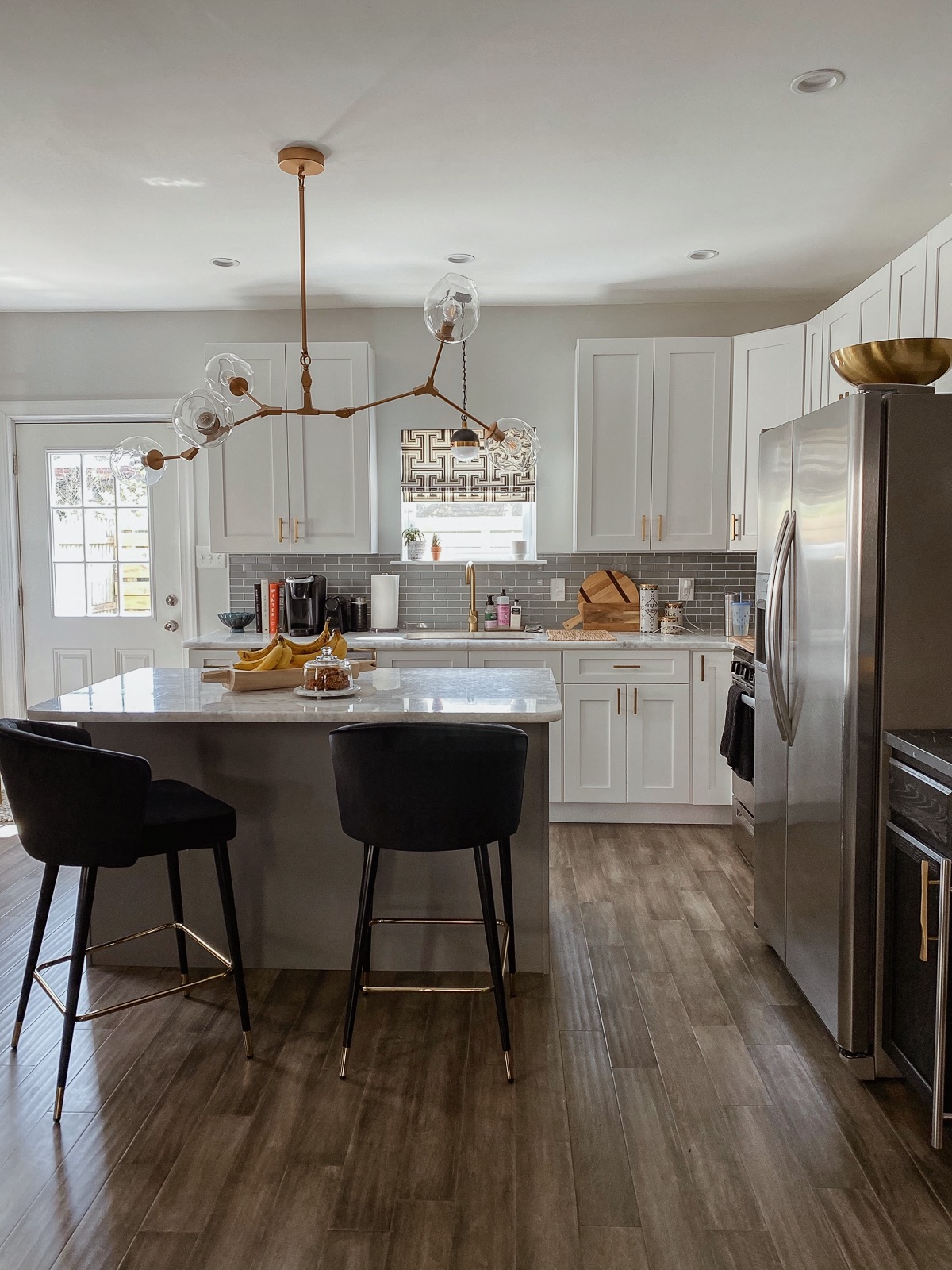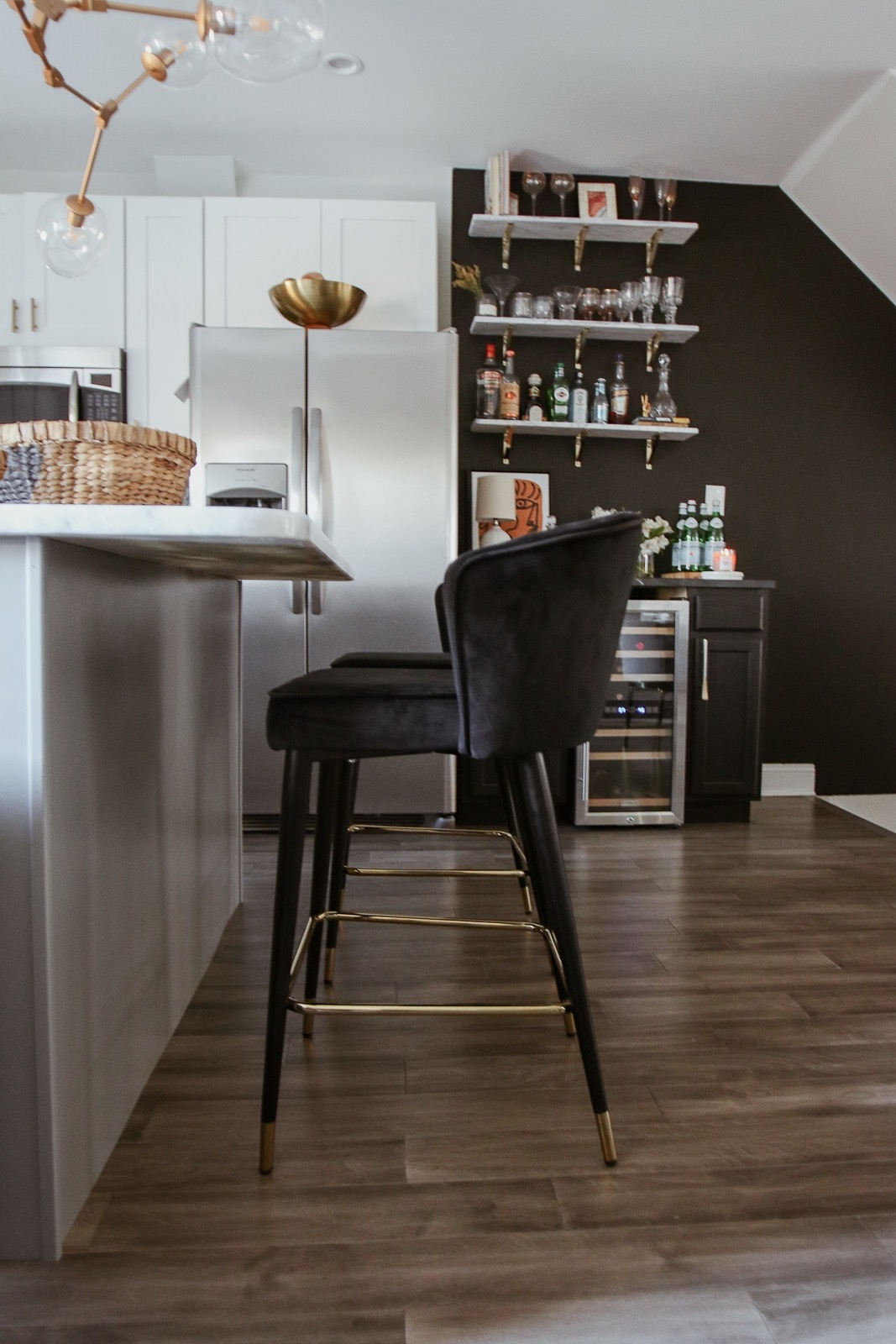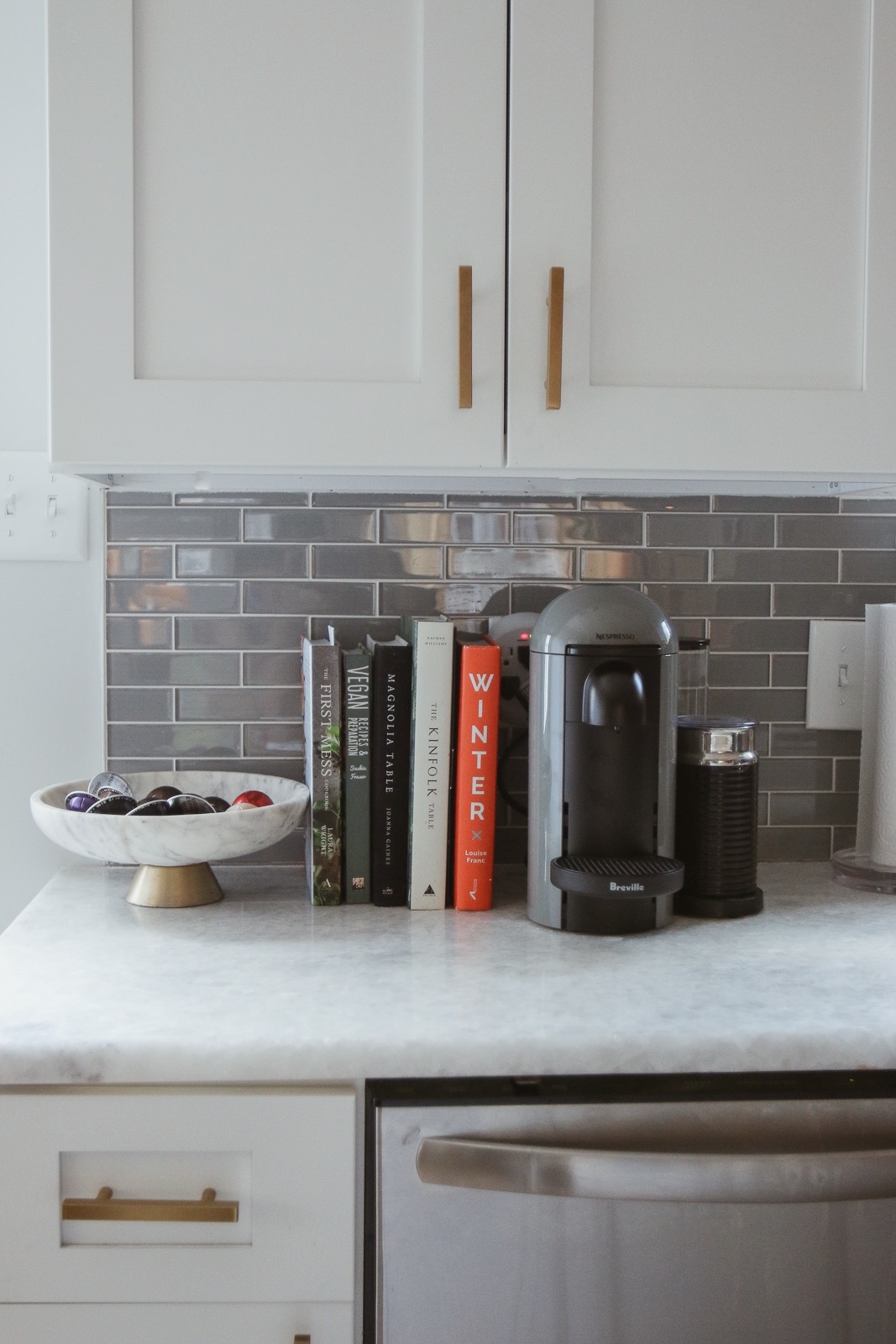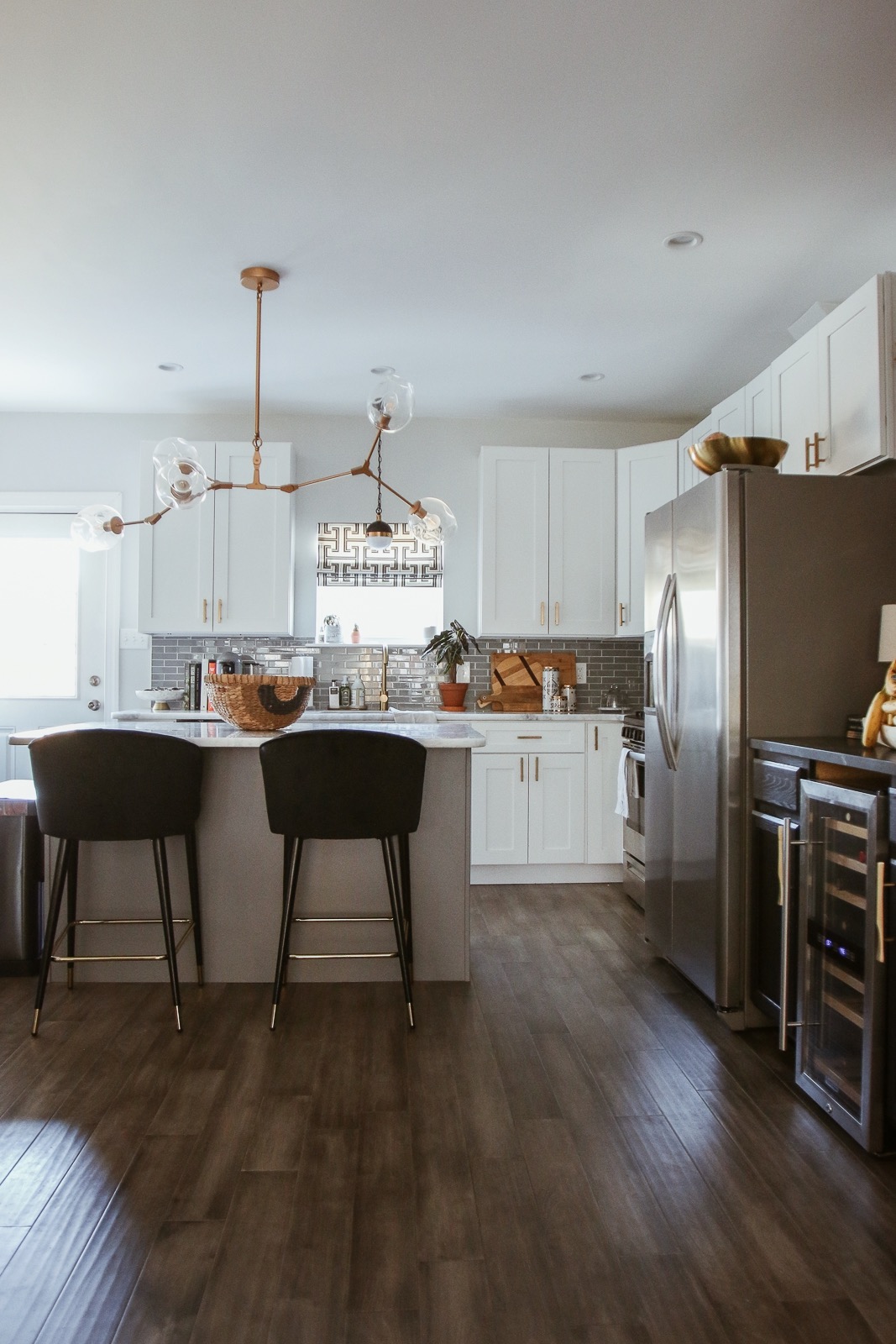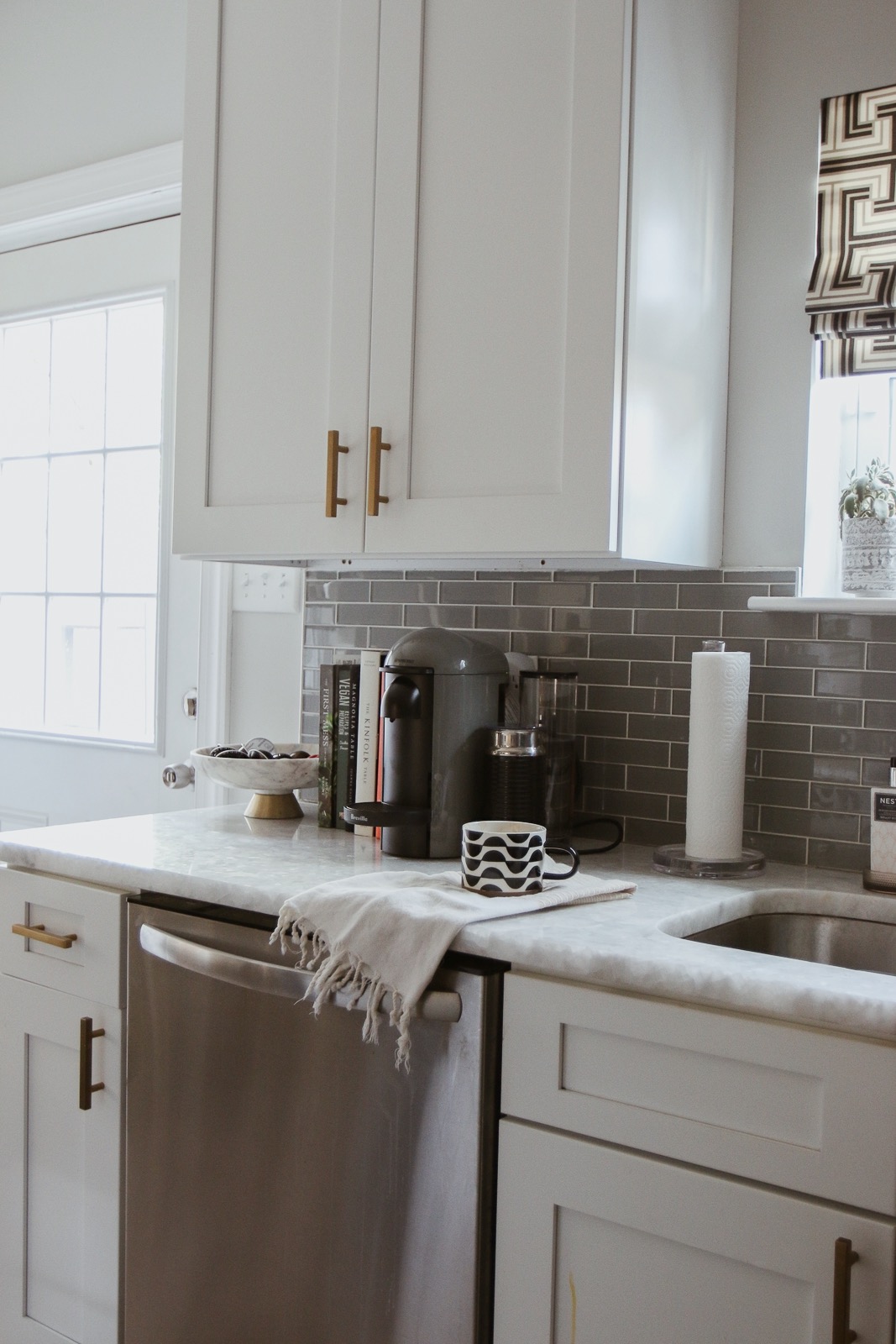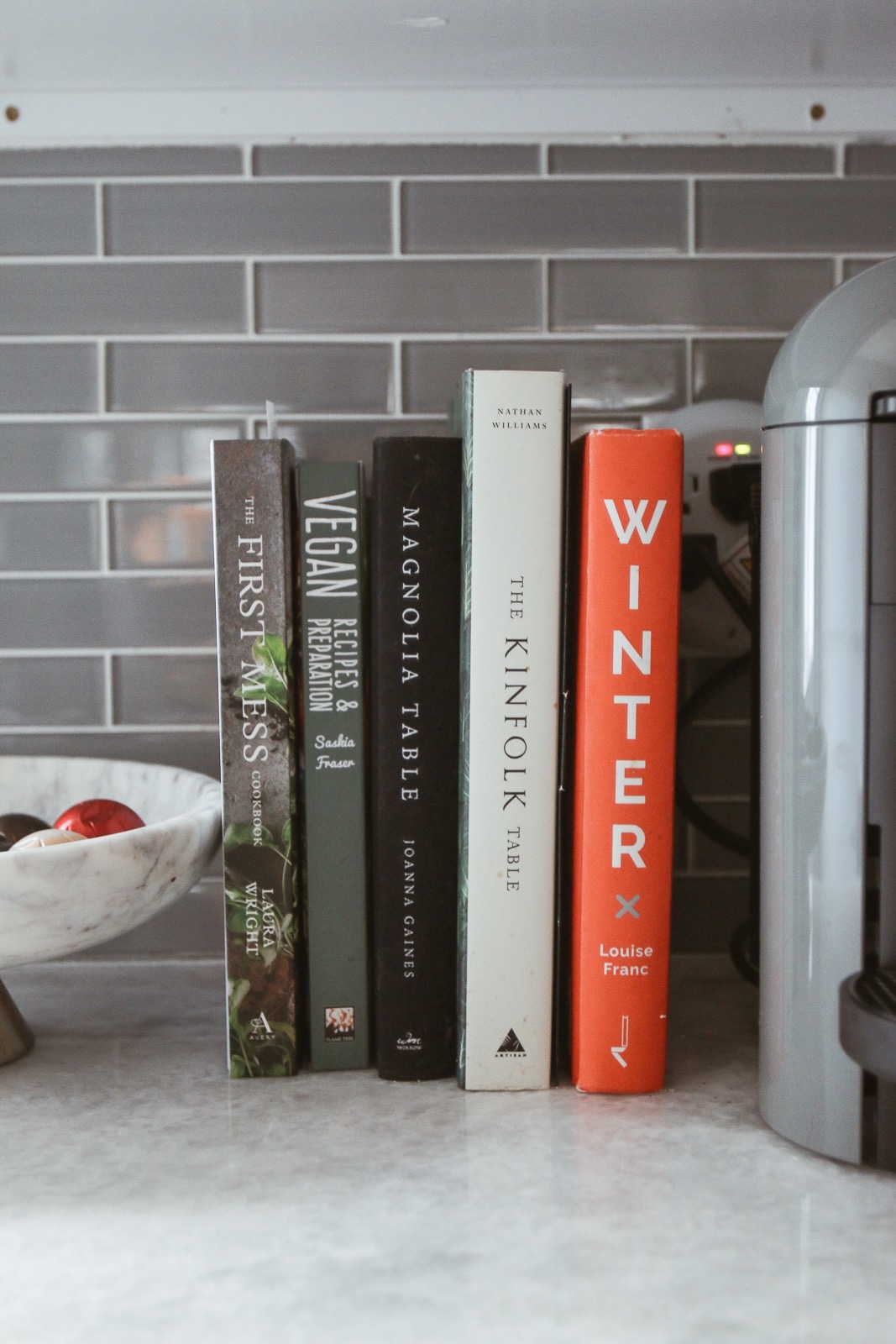 ---
SHOP THIS POST

---
IN PARTNERSHIP WITH ALLMODERN