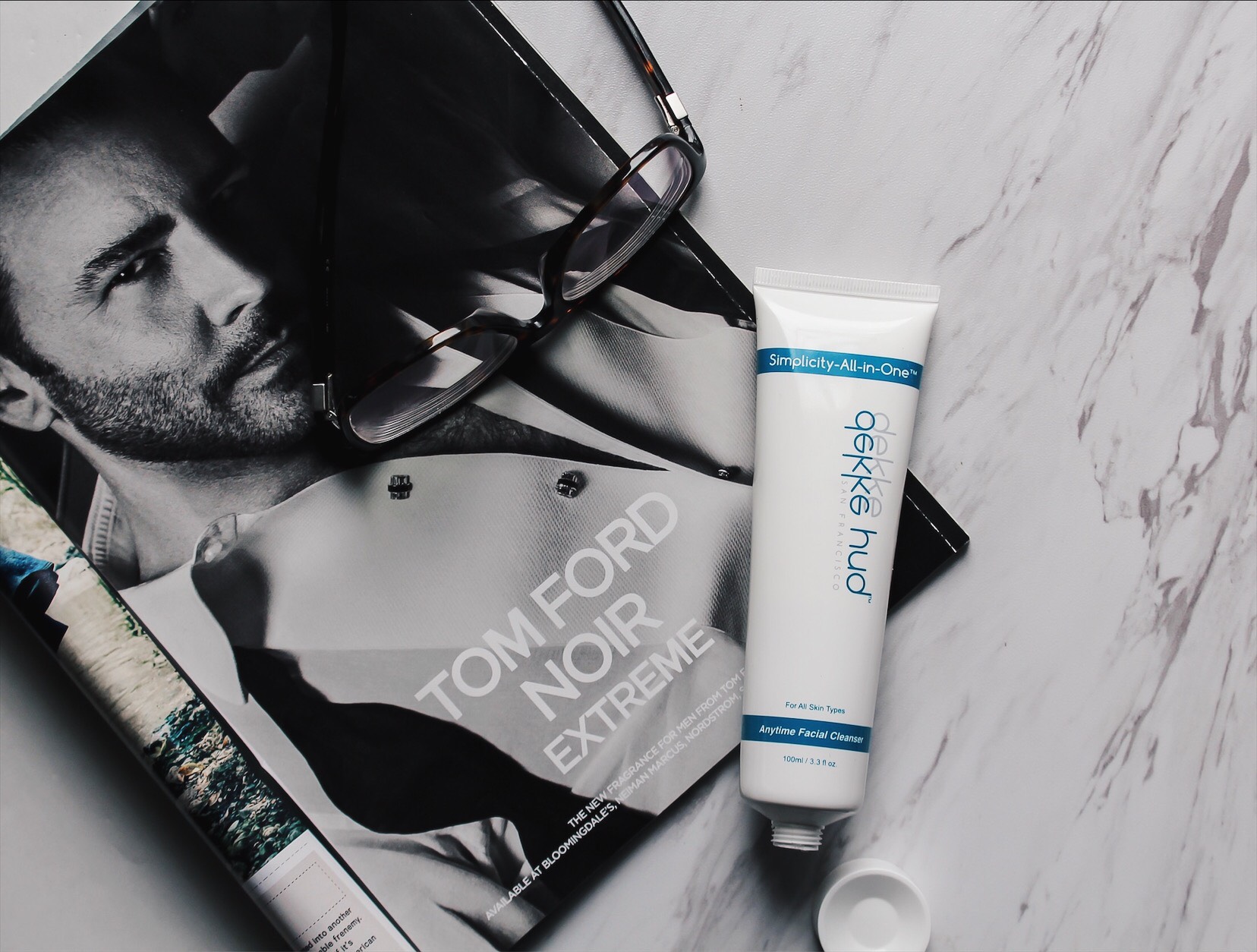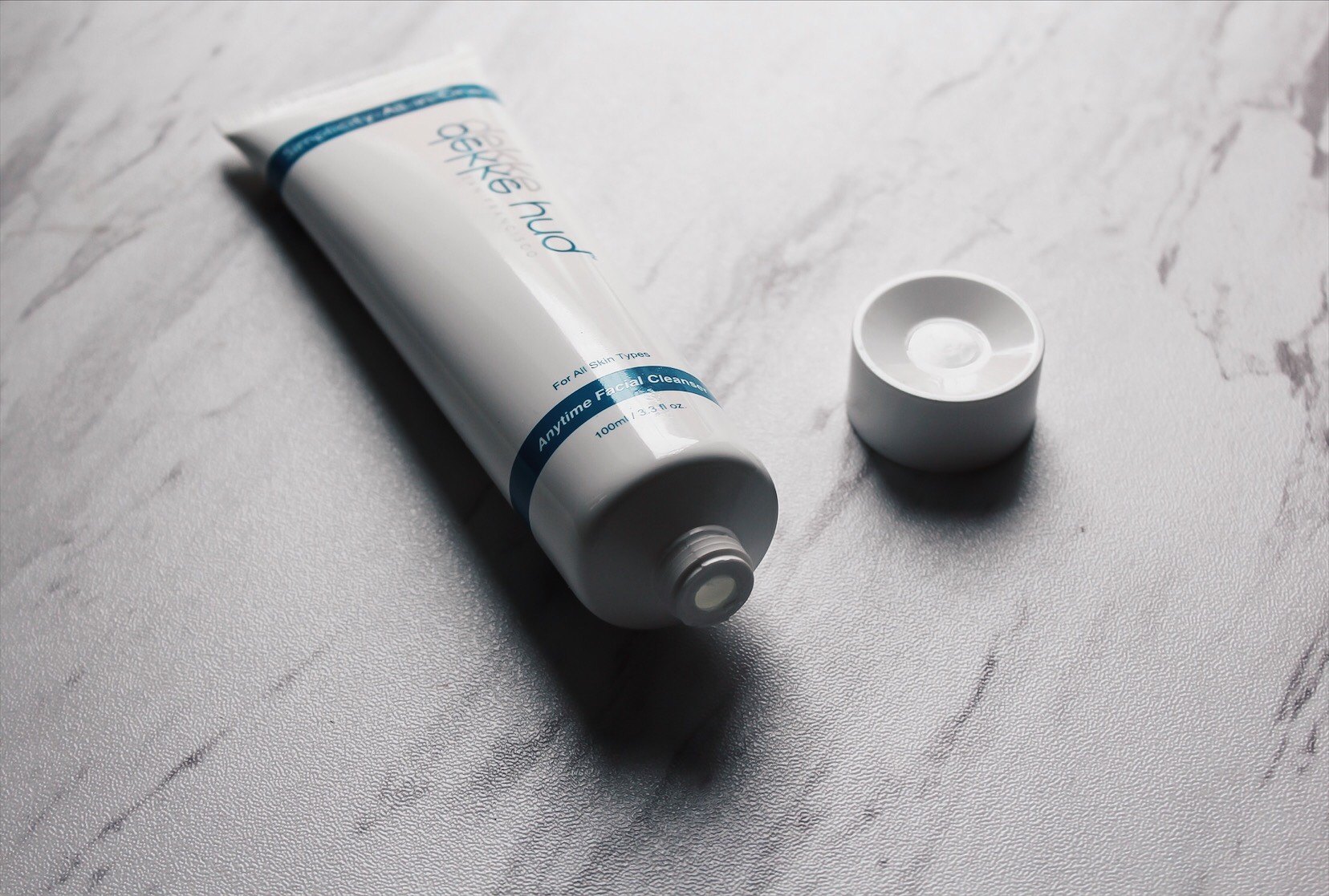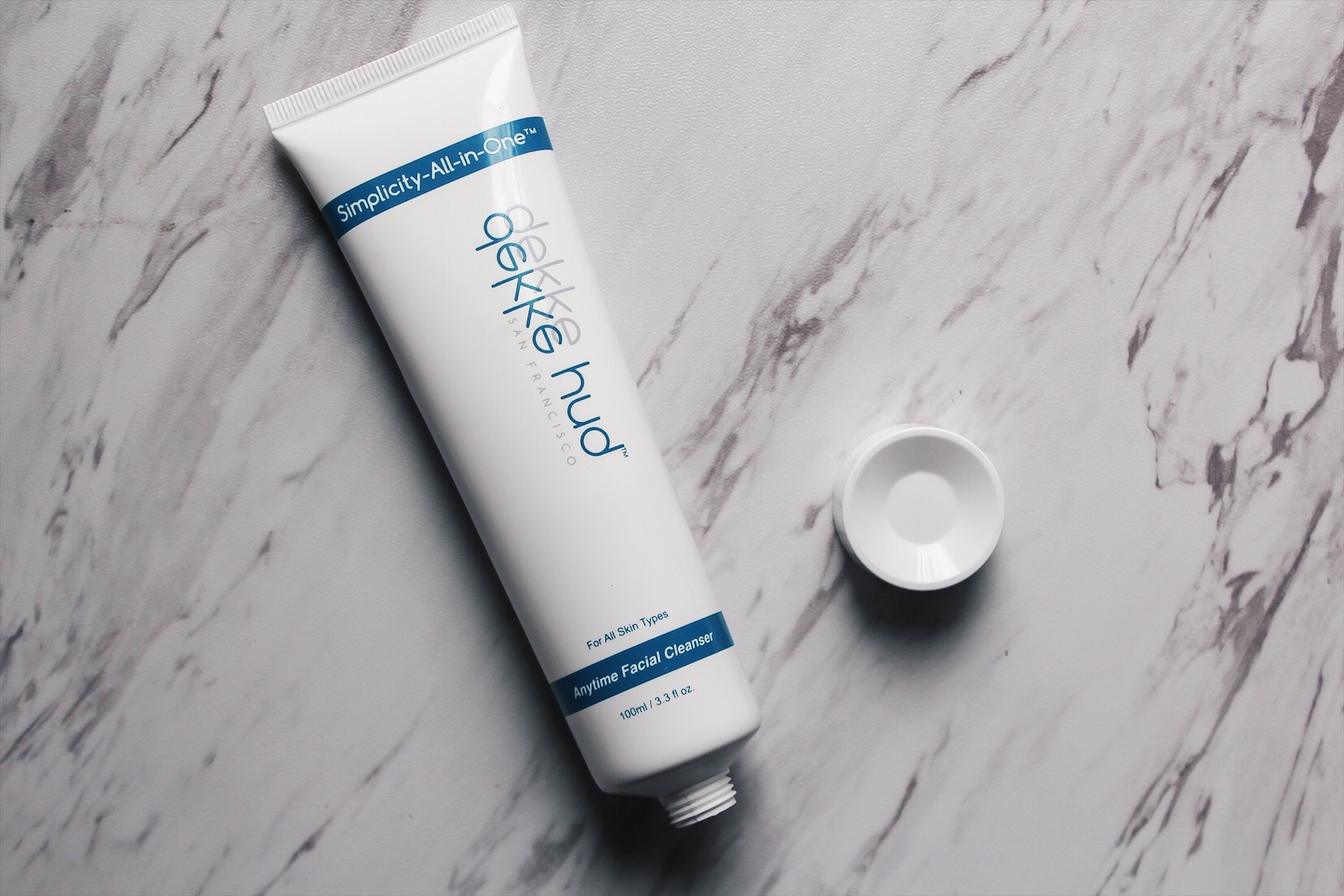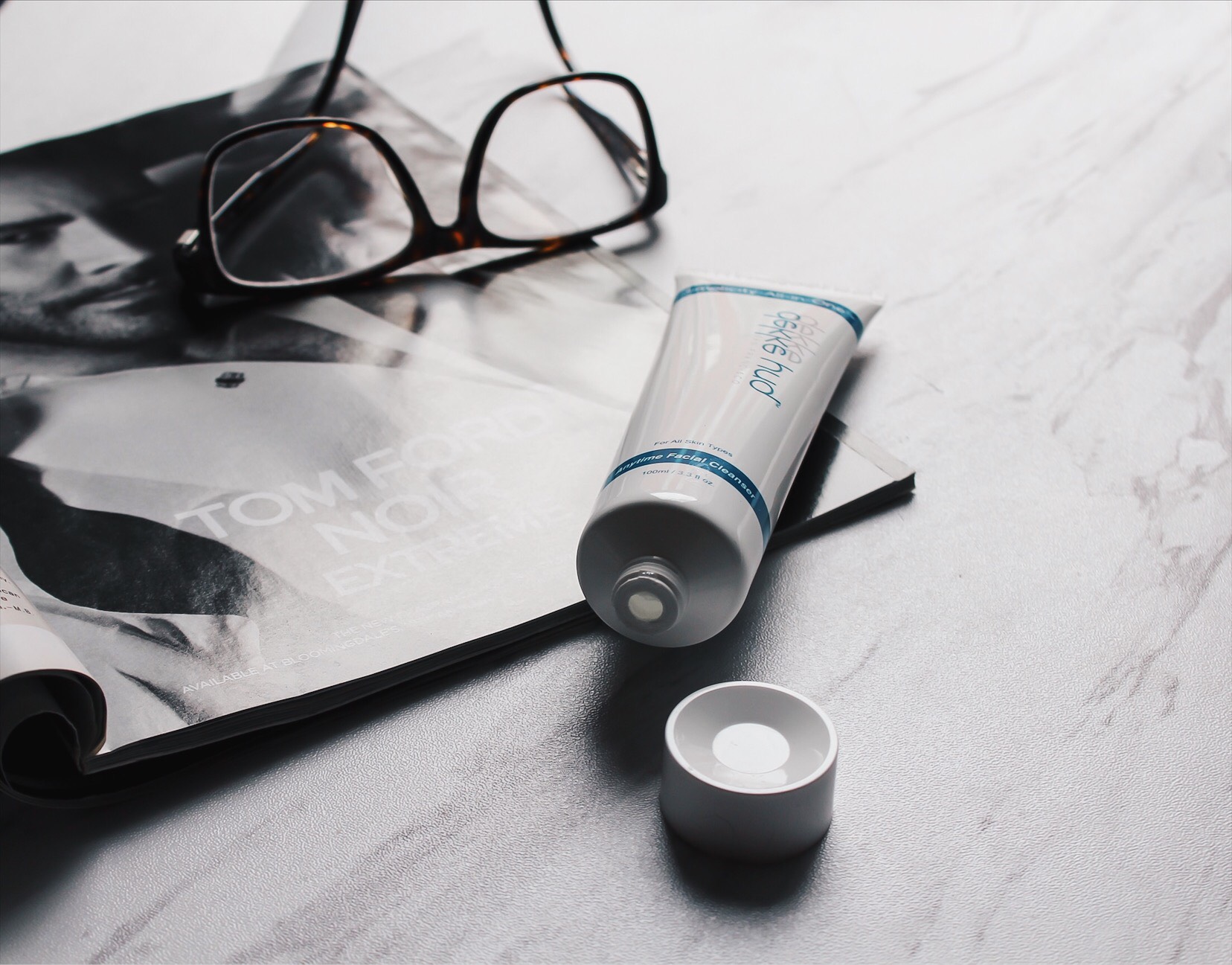 Hi Guys! Happy Monday! We hope you all had a wonderful weekend. As you know, we are still on opposite sides of the country—try to hold back the tears. Luckily, we will be reunited on Friday and all will be back to normal!
As you guys already know, we've teamed up with Dekke Hud to try out a few of their products. Today, it's all about the Anytime Facial Cleanser. We've been using this cleanser for almost two months and must say, we are really happy with the results. This cleanser is packed with amino acids, which are great for your skin. Dekke Hud even says that these amino acid ingredients are certified from Japan. You guys know our love for Japanese and Korean skin care! All of which are meant to reduce dryness by balancing out your pH. You always want to be sure you are using products that help balance your skin, rather than making your skin feel out of whack. The first thing we noticed when we initially tried this cleanser was how it lathers all over. We love when we can use a product free of sulfates and still get that foaming effect. We are easily able to rinse this cleanser off in the shower or sink. That's always a plus! Since this product is hypoallergenic, we don't have to worry about our sensitive skin. That means we can use this day and night and our skin won't overdry or become irritated. It's never a good feeling when you use a face cleanser and your skin is left feeling tight and dry. That means you are using a product with harsh ingredients. Not good! We especially like using this cleanser with our Clarisonic. Side note: if you haven't tried a Clarisonic yet, you are missing out! We love adding some product to our brush head and cleansing away. This helps give us an even better lather and really cleans our skin. Now, this product is fragrance-free but does have a few essential oils to give off a natural scent. For us, we aren't the biggest fans. It's not that the smell is terrible, but it is definitely not our favorite. Other than that, we are really happy with this cleanser. It's one of those products that isn't going to dramatically change your skin but that's perfectly alright. You need to have products that are perfect for your everyday skin care routine. Products that will get the job done without stripping or harming your skin. That's why we give this cleanser the green light.
Guess what? We have a special surprise for you guys. Use the code A&M30 and receive 30% off anything you purchase from Dekke Hud. That means you can try this cleanser out without having to pay full price. Woohoo! Alright, maybe we are more excited than you. We love being able to get you guys the best deals when it comes to things we love.
We hope you guys have an amazing week! Don't forget to follow along our IG story to see more of Mike's west coast adventures!
Until next time…
THIS POST IS IN COLLABORATION WITH DEKKE HUD. ALL OPINIONS AND THOUGHTS ARE OUR OWN. 
---
[jetpack_subscription_form]