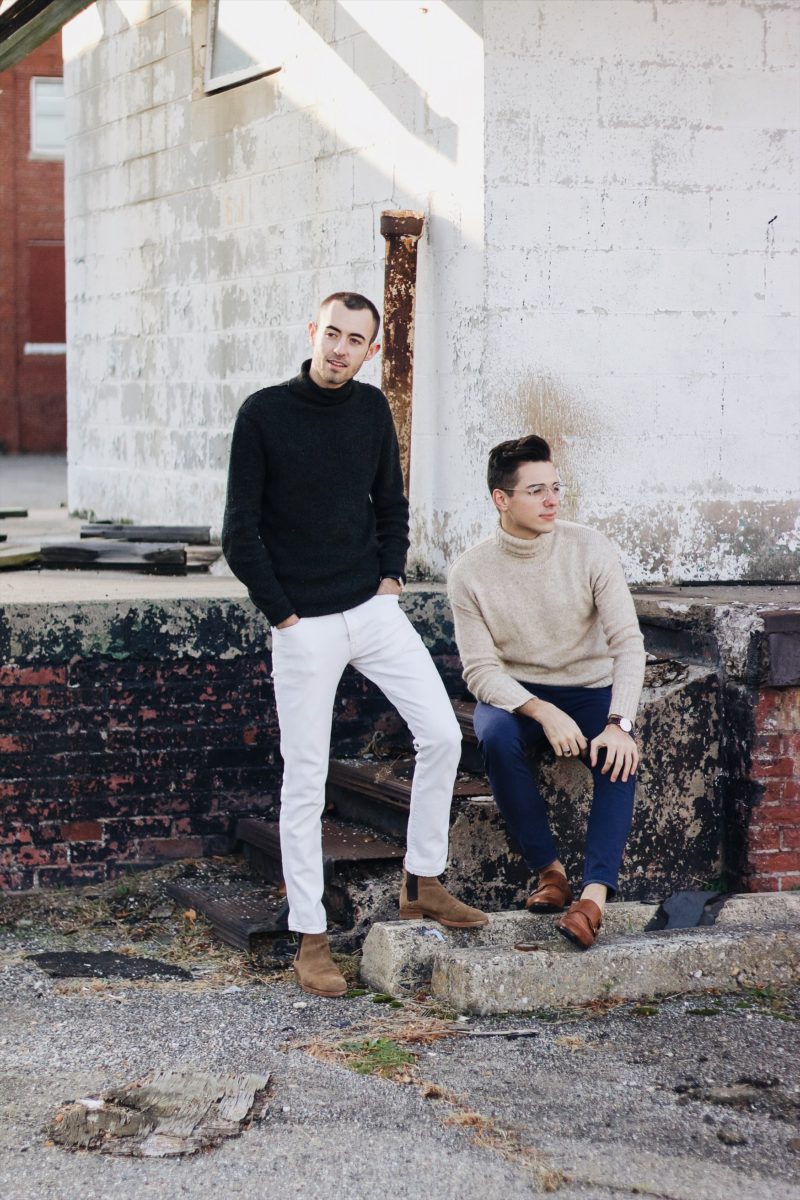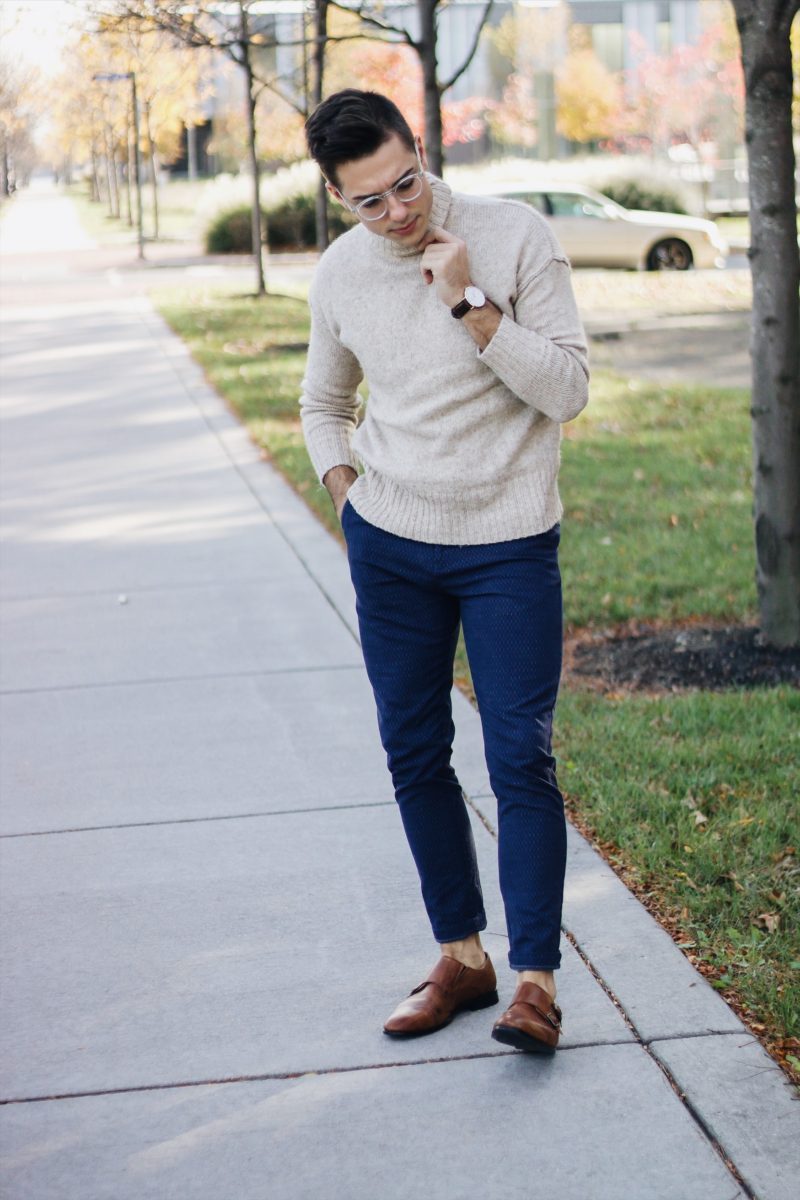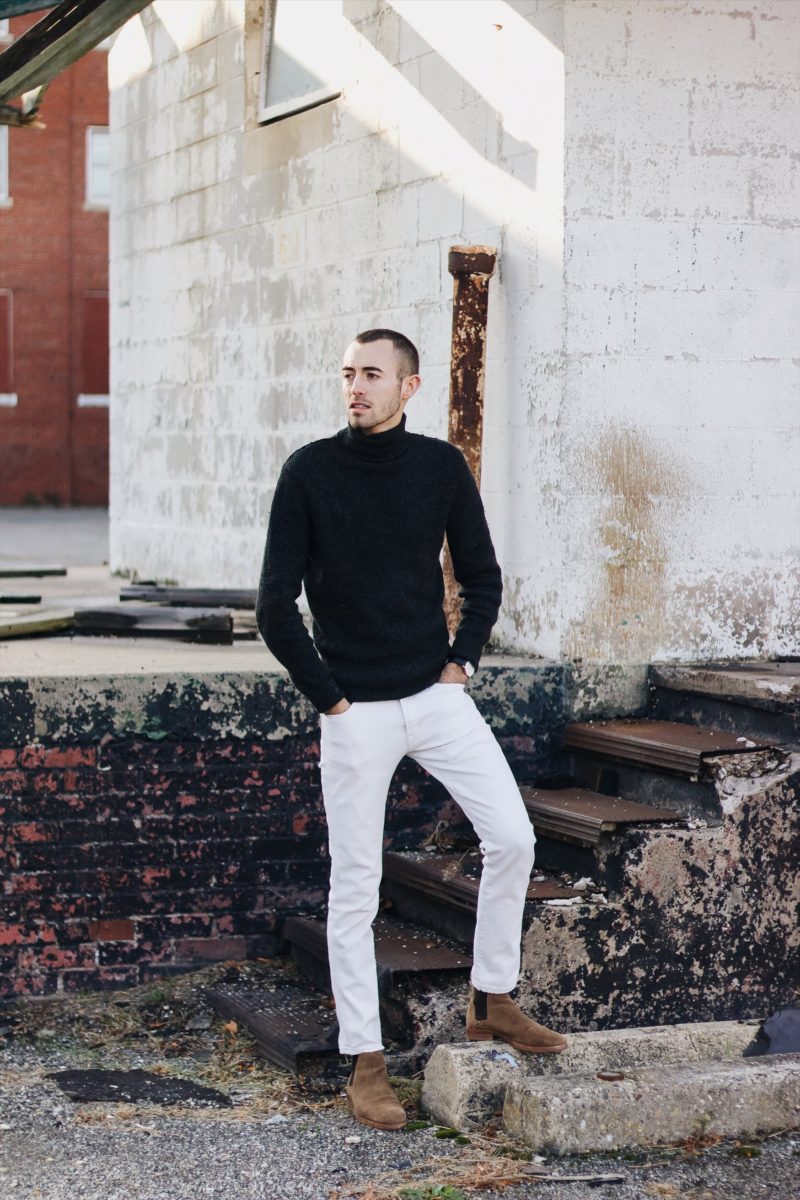 The cold weather is finally here! As we write this, we're bundled up because it is seriously cold out. We can't really complain because we've been wanting the colder weather to get here. Though we weren't quite ready for THIS kind of cold. But hey, more excuses to cuddle up in a blanket and watch a movie! #LazyDays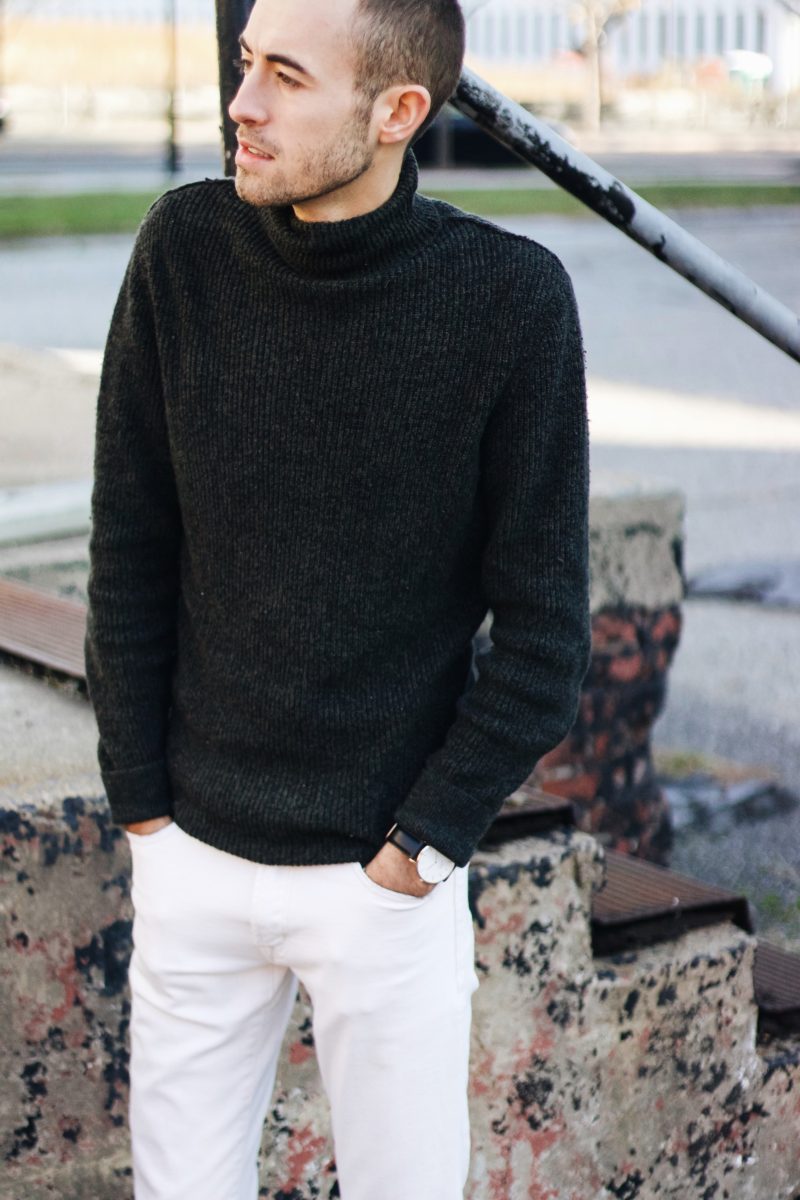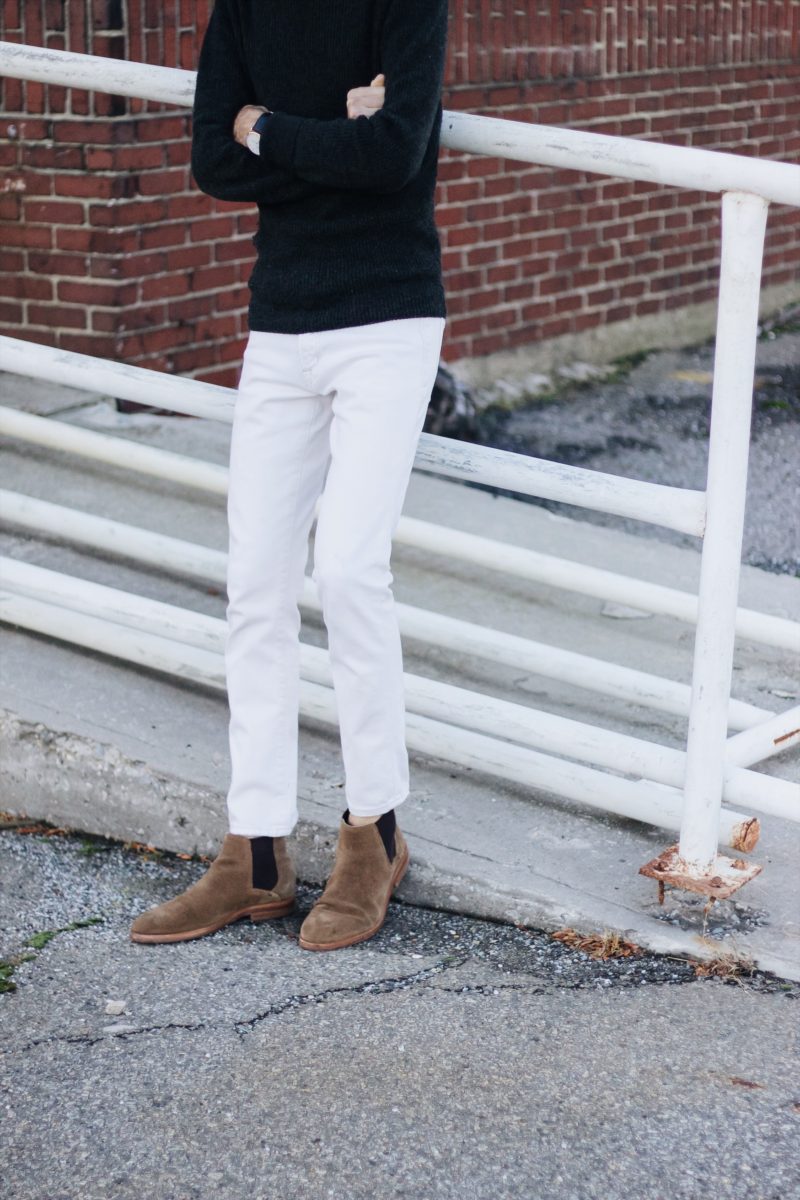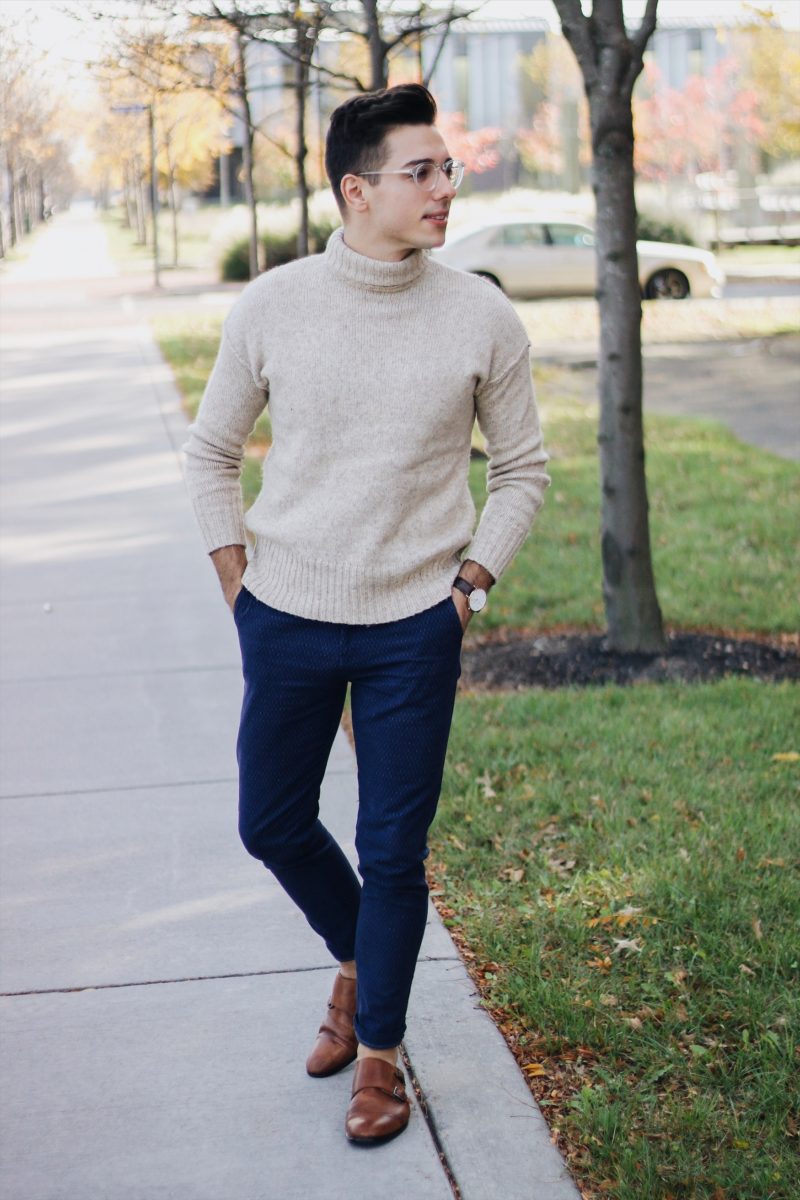 One staple in our closet during this cold season is the turtleneck. We love that this piece not only keeps us warm but is so versatile. Seriously guys, everyone needs a few in their closet. We love how many options there are when it comes to this piece. Alex is wearing a classic turtleneck while Mike went with a thicker, wool sweater. Depending on the style and fit, you can really change up your look. Mike paired a light wool turtleneck with a sharp pair of patterned, blue pants. Throwing on some monk straps takes the look from average to classic. On the other hand, Alex's turtleneck is a classic dark knit. Paring it with white denim adds a ton of contrast. Oh, and let's be clear, we don't follow that stupid rule. The one that says you can't wear white after Labor Day. Who even made that rule?! But seriously, can someone please tell us?? Nevertheless, we wear white all year long. Pairing this look with suede Chelsea boots pulls everything together and keeps things light.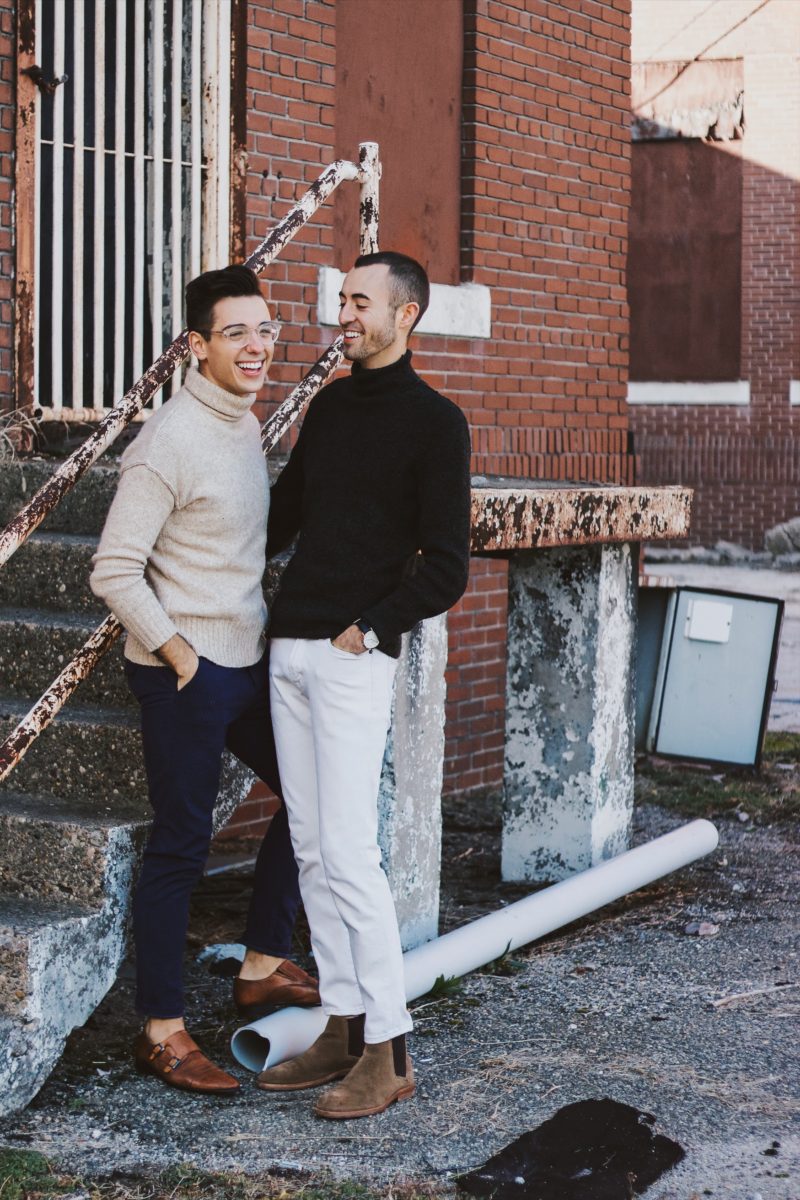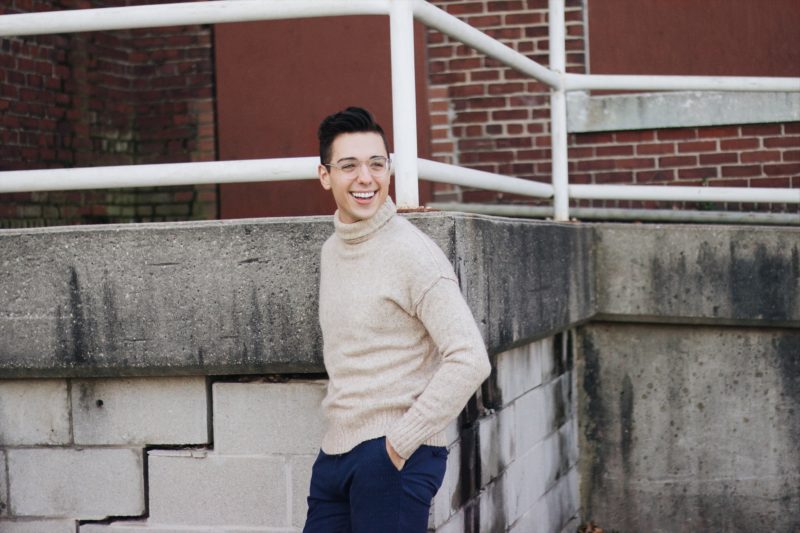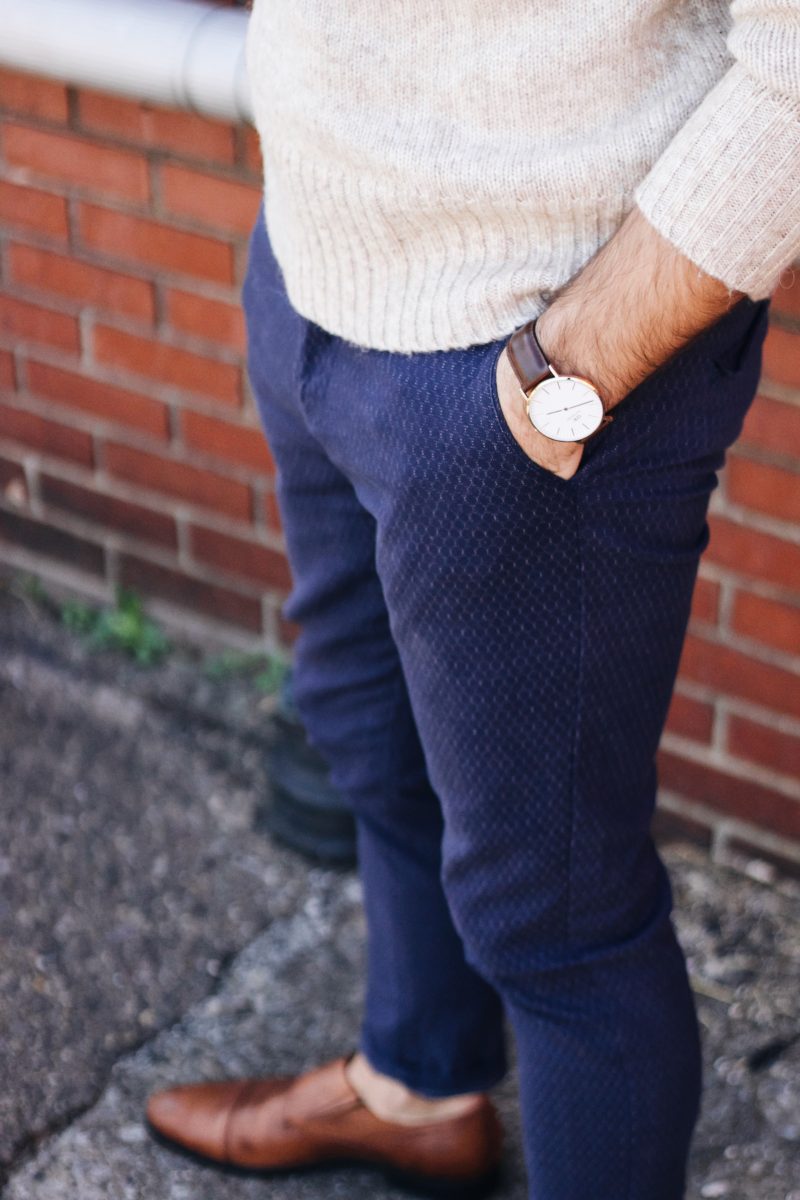 Those are just two ways to wear turtlenecks. There are literally so many other ways. If we're going to an event that requires a more dapper look, we'll add a blazer. We don't think you should automatically go for the button-down when looking to pair something with a blazer. This is the perfect way to stand out and add another level of sophistication. If you don't want a high neck, go for the mock turtleneck. Think of it as the turtleneck with commitment issues! It's shorter and not as loose. We have a few of these and love having them on hand.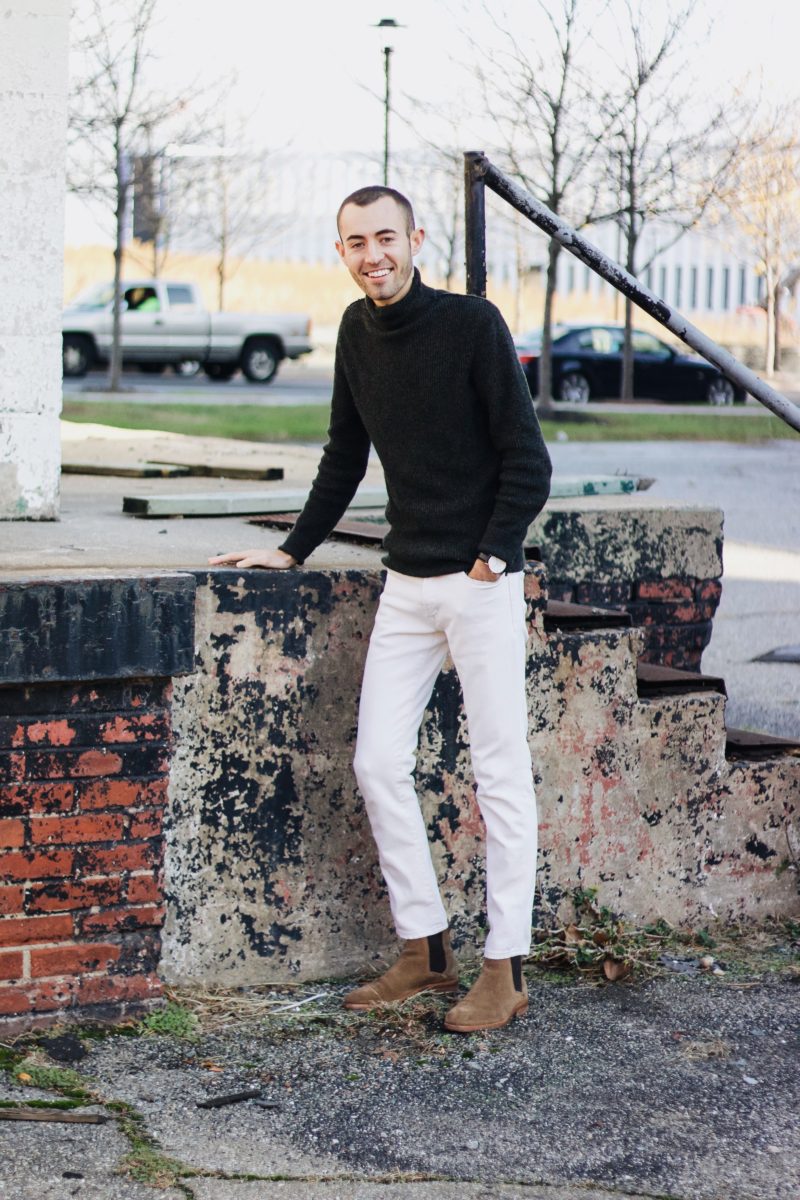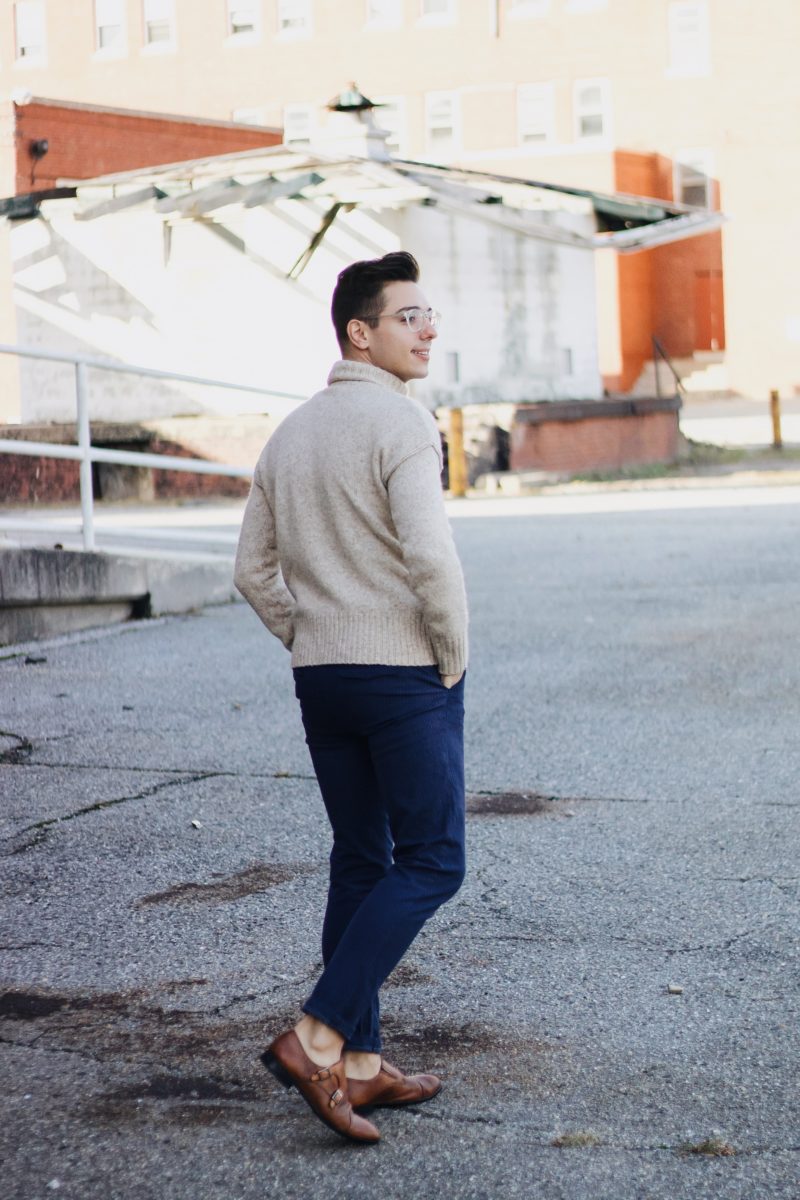 Like we said, there are literally a ton of ways to wear a turtleneck. Don't worry, we'll be showing you guys more looks all season long. Make sure you're following us on Instagram to stay updated!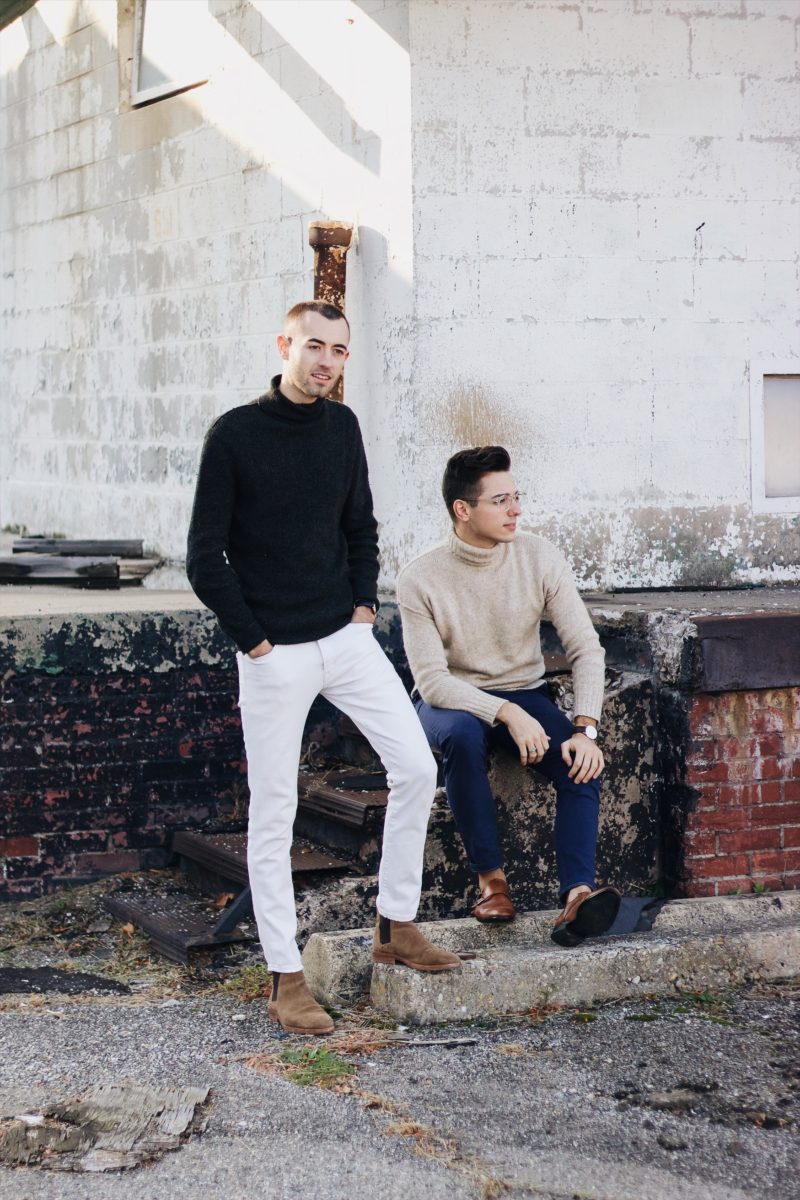 Let us know what you think of these looks in the comments below! Until next time…
---
[jetpack_subscription_form]