When we sat down to write this blog post, we told ourselves to come up with a few fall staples we think everyone should have in their closet. Going into every fall season, we like to take inventory of our closet. We purge all the pieces we don't want and take note of what we need (a good excuse to go shopping lol). That's something we think everyone should do each season, but especially for fall. It's a really good way to keep yourself in check.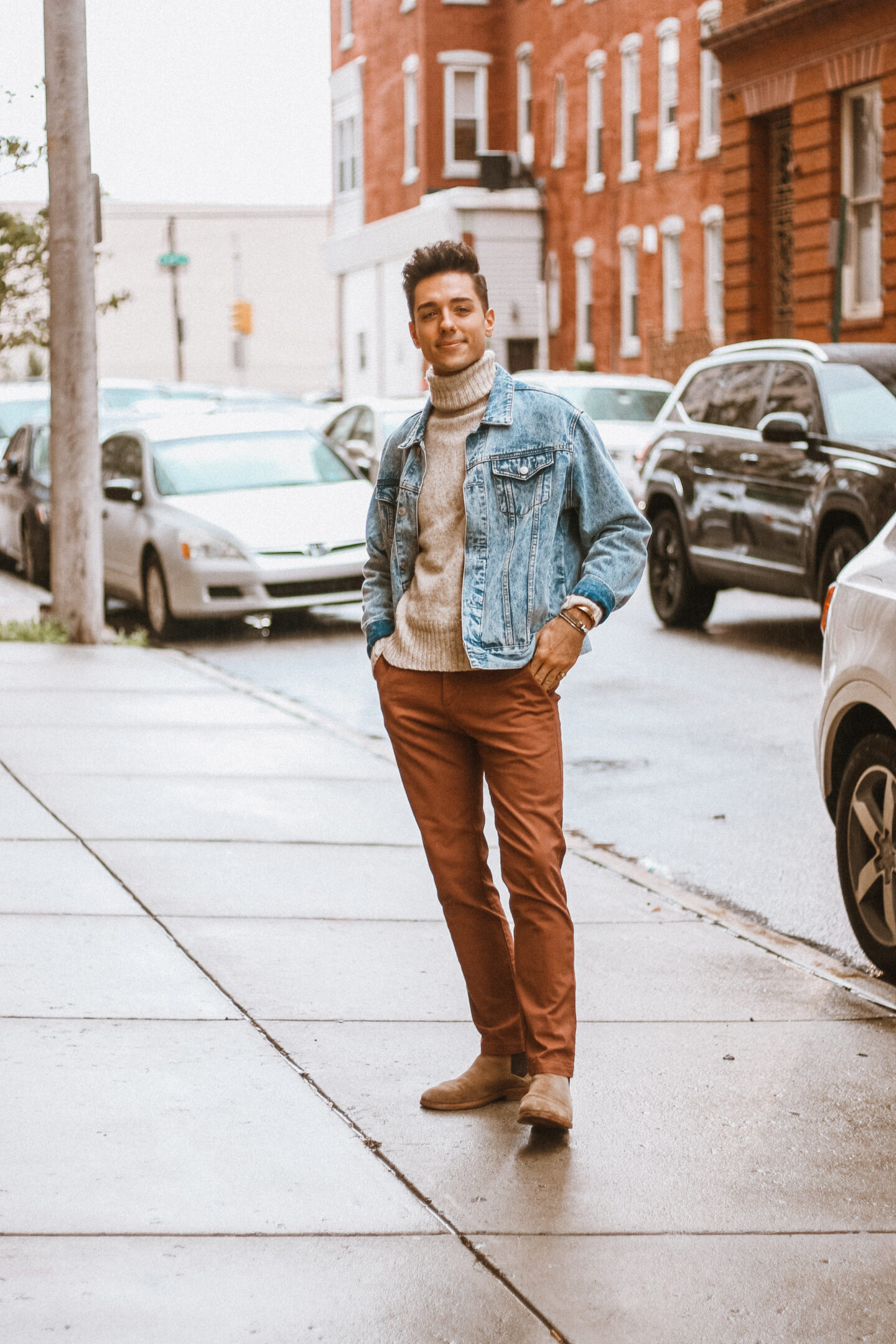 It's no surprise that we love denim jackets. We probably wear one at least once a week. It's just such a versatile piece because you can literally pair it with anything. Truly anything. Dress it up or dress it down. It's also great for layering. Throw it on over a crisp tee for warmer days, or a sweater on those chilly nights — just like what Mike is doing in these photos. Other jackets we always make sure to have in our fall wardrobe include a leather jacket, topcoat and a cardigan of some sort.
Just like our love for denim jackets, we have a strong affinity for sweaters. Whether it be a chunky turtleneck or a warm knit sweater, you've got to have these in your wardrobe. For some reason, it can still be a bit offputting to some to wear a turtleneck. If that's you, we get it. You were probably stuffed into those ugly white turtlenecks as kids for holiday photos and now have a bad memory. SAME. Though we eventually realized that not all turtlenecks are the same lol. There are so many good options out there that can totally elevate your fall (and winter) style.
To make things simple, you can either go with thin or chunky when it comes to turtlenecks. If you want to layer underneath a blazer for a night out, go with the thin option. That's something Mike does a lot, especially for events. If it's a chilly fall day, chunky is the way to go. Maybe we don't actually like the word chunky now that we are writing it so many times. How about cozy? Or thick? Whatever. You get the point. We're trying to tell you that you really do have a lot of great options out there. Mike is wearing a turtleneck from H&M — a great place to stock up on fall staples.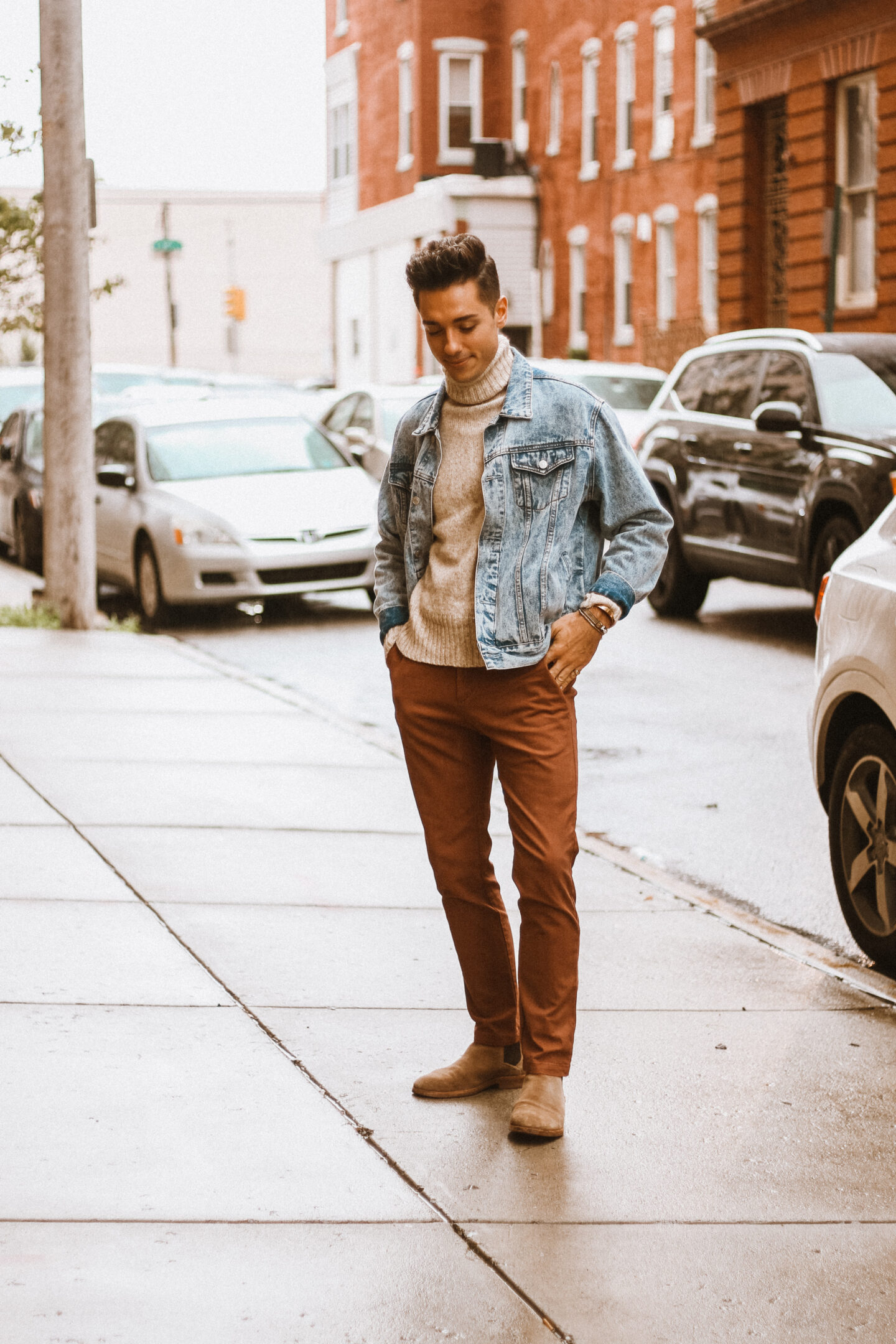 Another favorite you absolutely need for fall is a good pair of boots. For us, we LOVE a Chelsea boot. Without a doubt, this is the shoe we wear the most during this season. We have these boots in just about every color and material. Mike is wearing a light suede with this look. But we also have brown leather, black leather, and a few others. No matter what's on your agenda for the day, these boots will fit the bill.
Last year, we bought a beautiful pair of black YSL boots. We knew this was an investment piece that would last us years. Since then, we've become even more obsessed with them. They are great quality and look good with just about every outfit. This is another style of boot that is really good for the fall season.
We've linked a bunch of pieces below if you're looking to add to your fall wardrobe this season. Until next time…
---
SHOP THESE FALL STAPLES