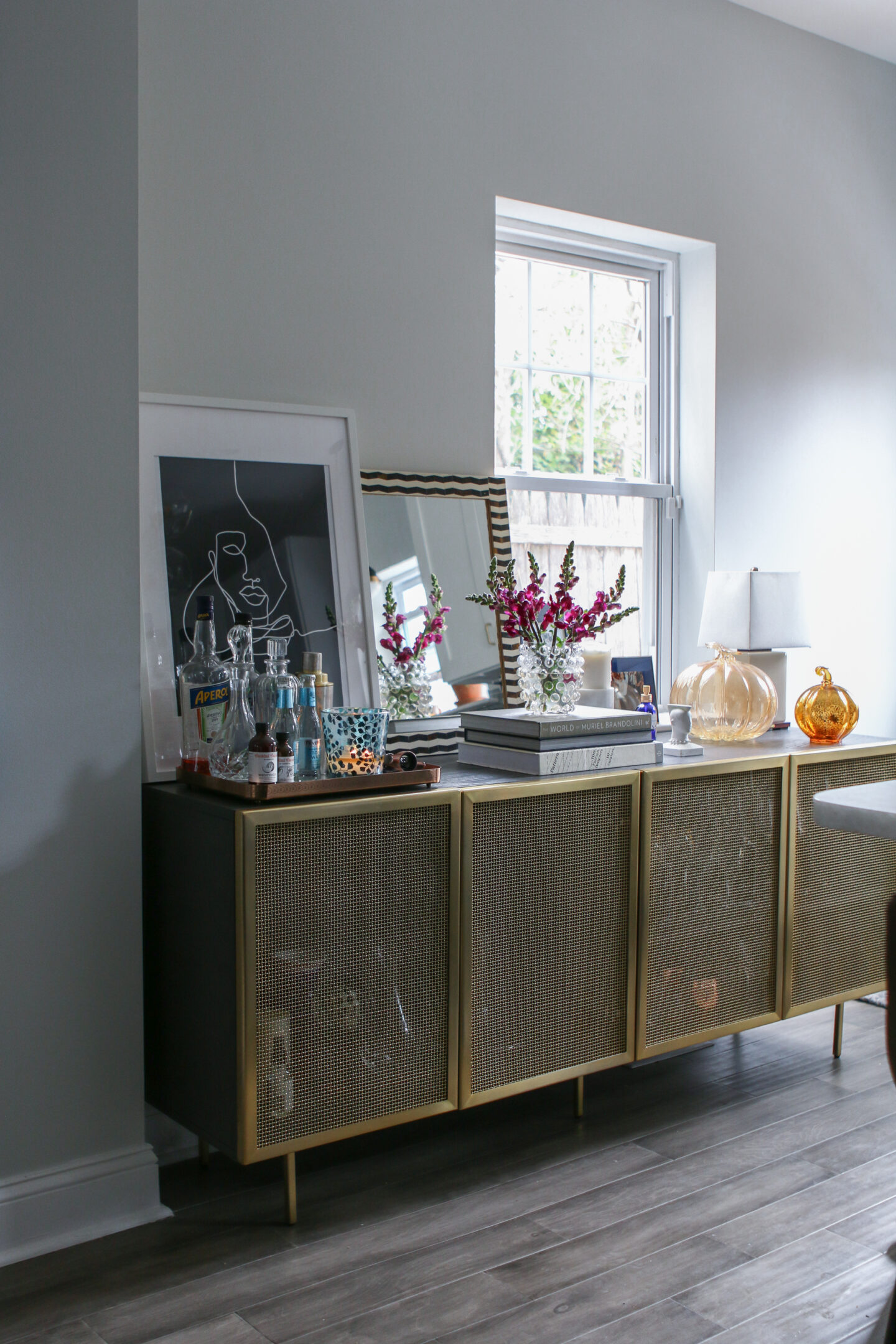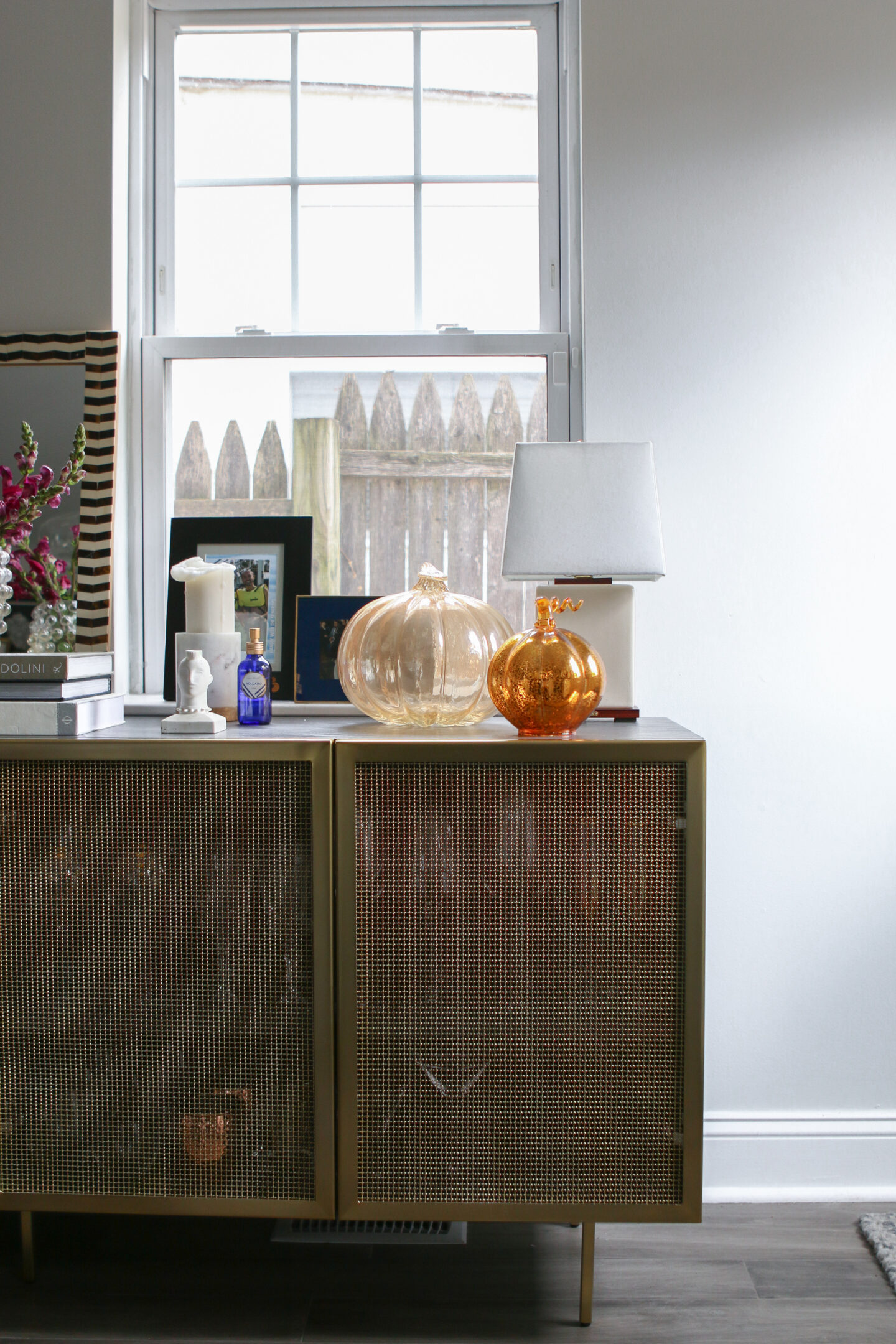 If you've been watching Instagram stories lately, you know we switched our credenzas around. Well, we couldn't be happier about the switch. Honestly, who knew something so simple could make a huge difference. Here's what happened. We initially bought the Trace Wire Mesh Credenza for below the TV. We've been obsessed with this piece for the longest time. We can seriously remember the days of walking into CB2, just dreaming about the day we'd own a house. Fast forward, here we are. Wild!!
We found this baby on sale at the outlet and had to have it. We brought it home and fell in love even more once it was inside our house. We loved having so much space on top to decorate and showcase different decor pieces. It was all great until our new sectional was delivered. The new one is much bigger than the blue velvet sectional. No matter how hard we tried, the sofa hit right up against the credenza. Our first thought was to move the TV down (mounted on the wall). This would allow us to move the credenza down too. But after thinking it through, we weren't fans of that idea. Then a lightbulb went off! Remember the credenza we use for our bar? Why not switch them out for each other?! So we did it.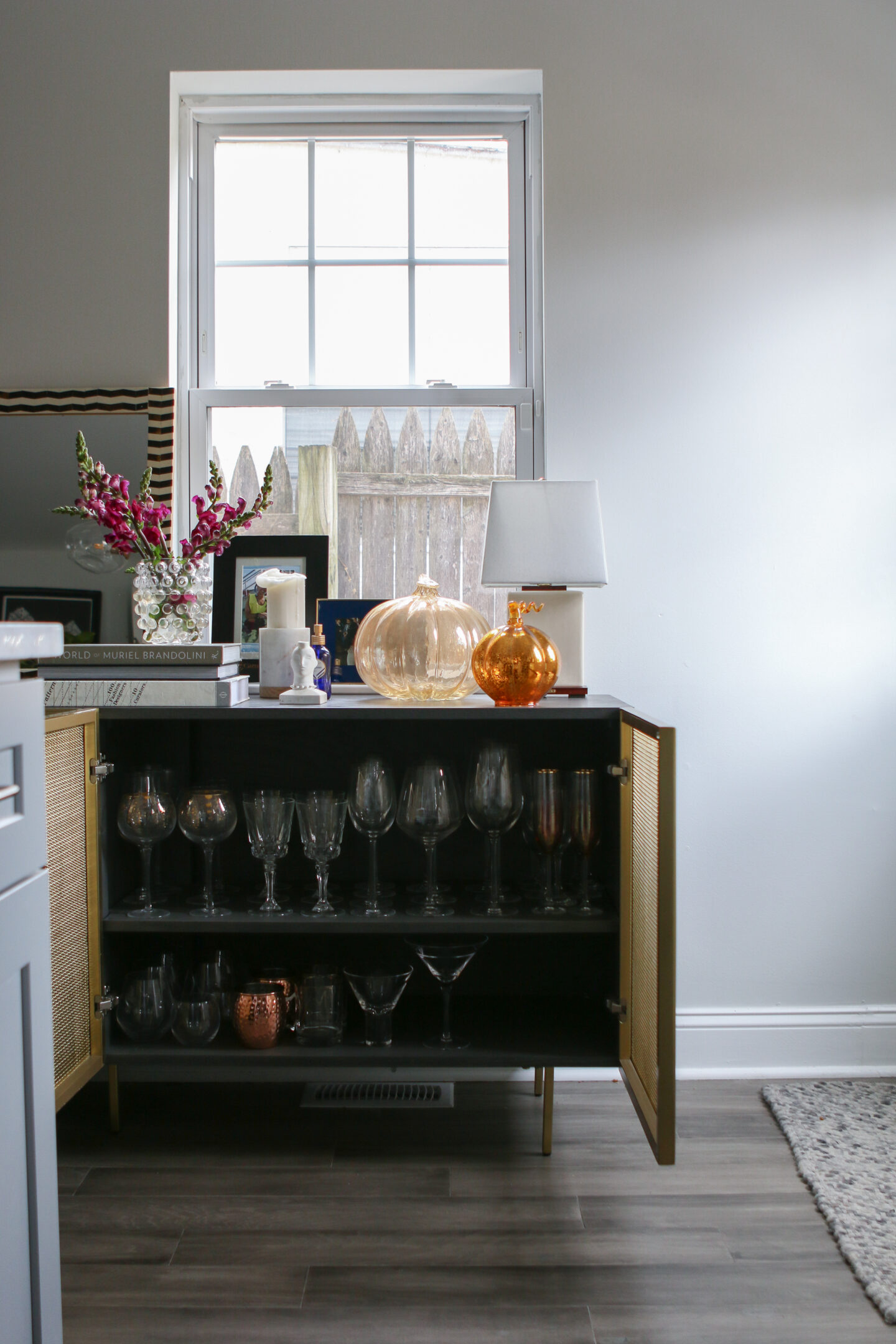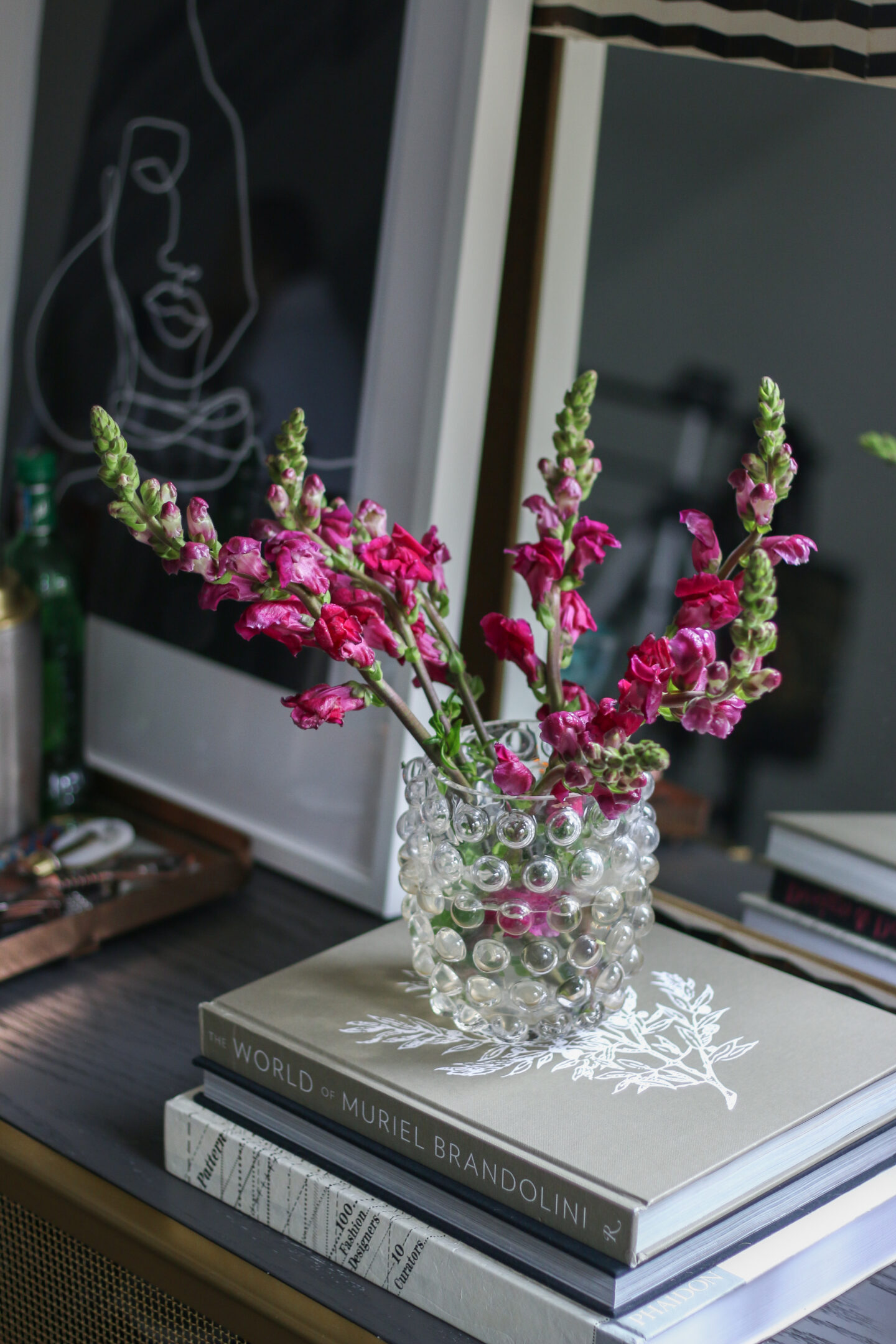 We knew the wood would look really good in the living room for a few reasons. The coffee table is black marble and gold. Adding the wood brings in another material and creates some contrast. The color also helps neutralize the space. But the most obvious reason why this would be better? The size. This credenza is much shorter than the other one so the sofa doesn't touch at all. We still might move the tv down a little bit but nothing major. We LOVE how the living room looks now.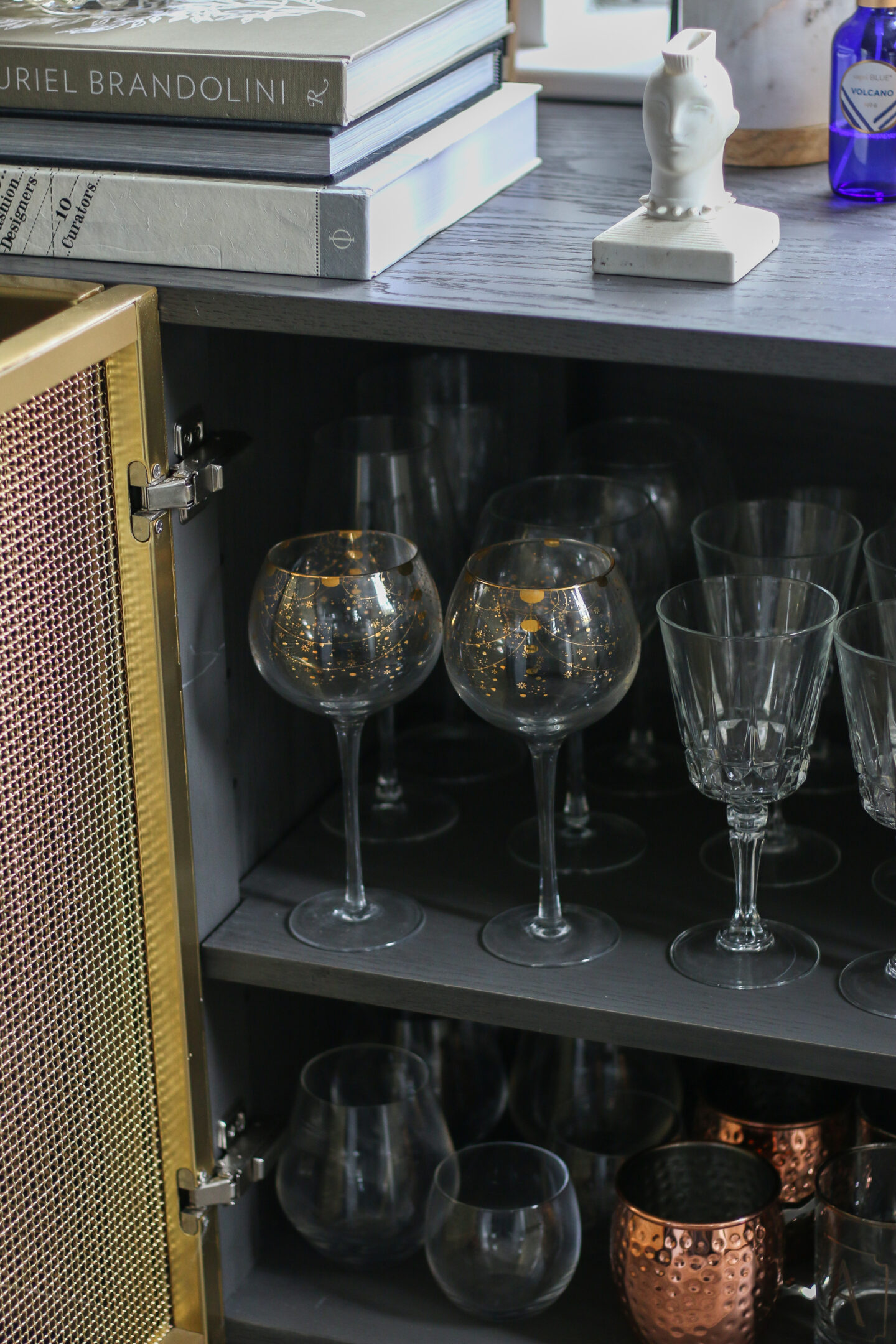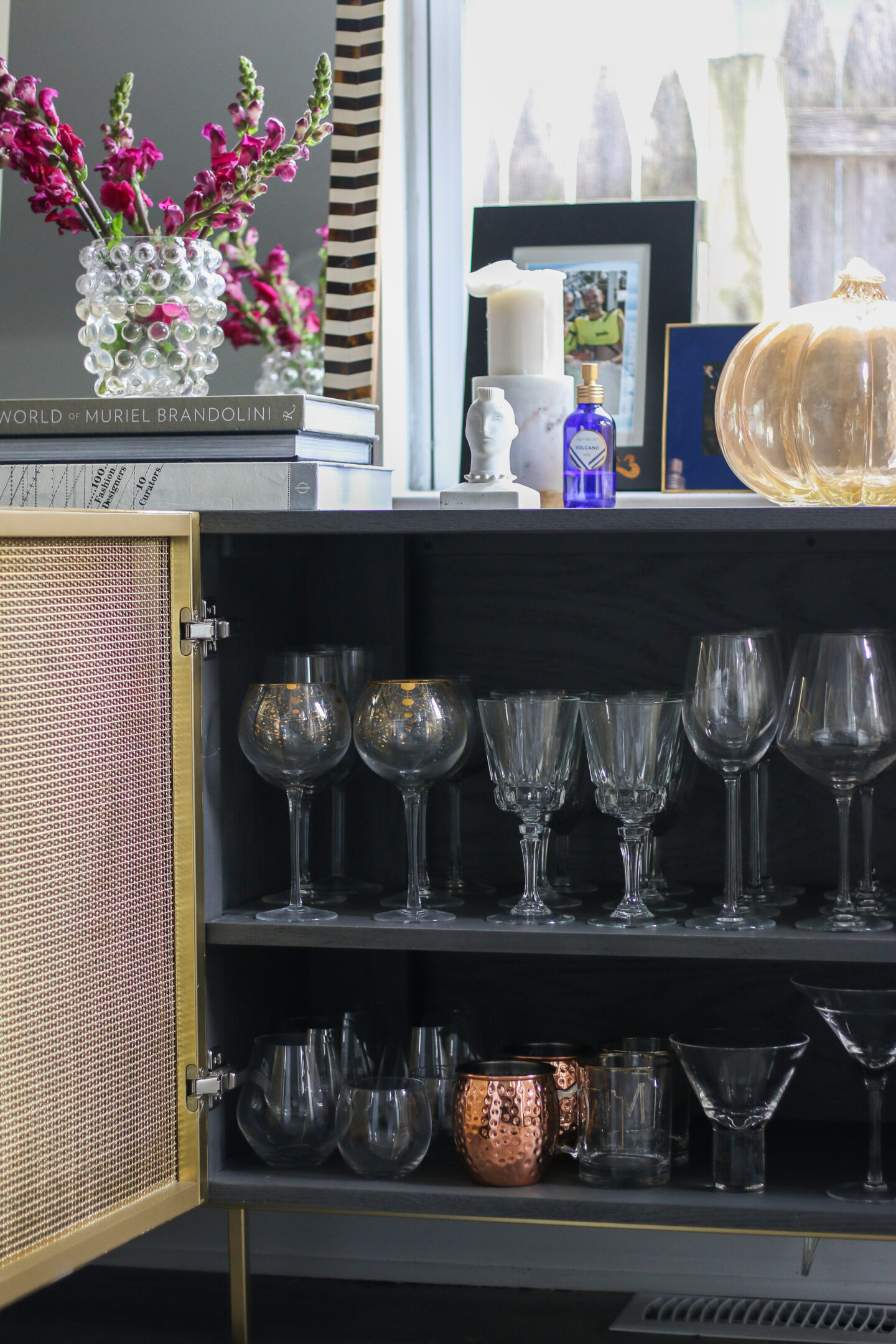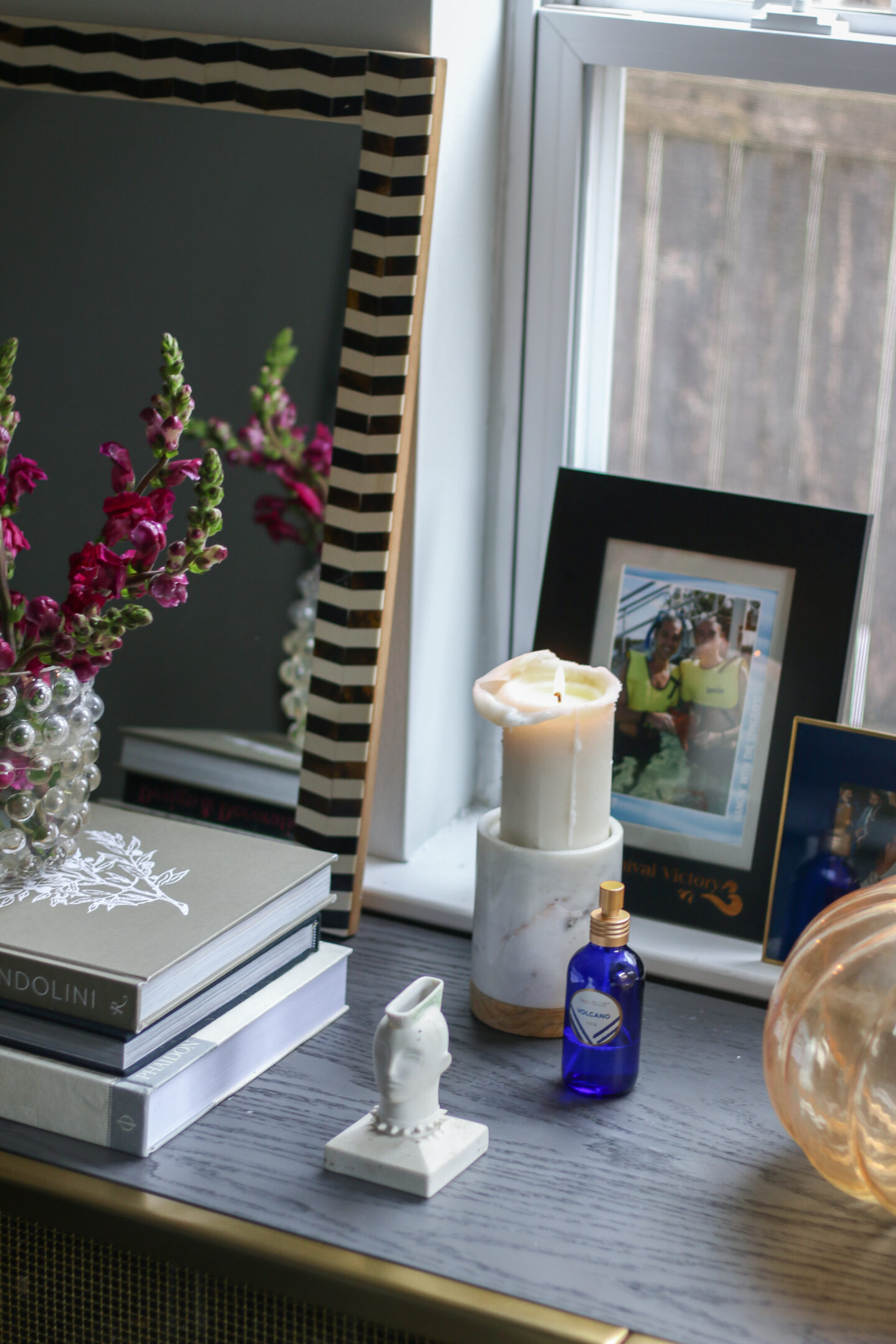 As for the other credenza, we moved it to the kitchen in the exact spot where the other one was. We can't believe how much we love it. For starters, it's much lower. It almost feels like an extension of the countertops. This helps open up the kitchen even more. Another thing we didn't really think about initially was the mesh doors. We didn't realize just how visible everything inside would be. But since it now acts as the bar area, the wine glasses look so good coming through. We couldn't be happier with how the switch turned out!! What do you think?! Let us know in the comments below. Until next time…