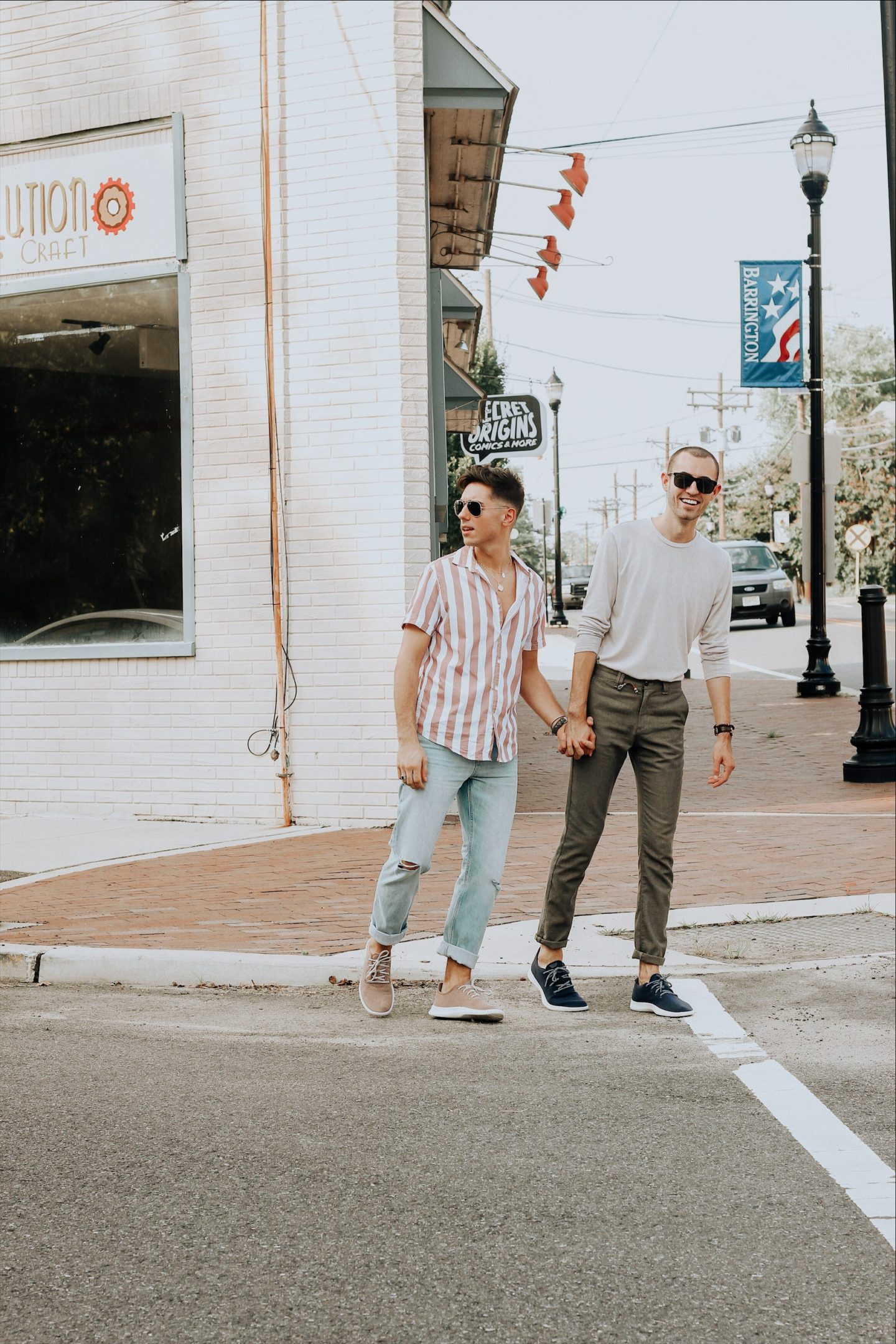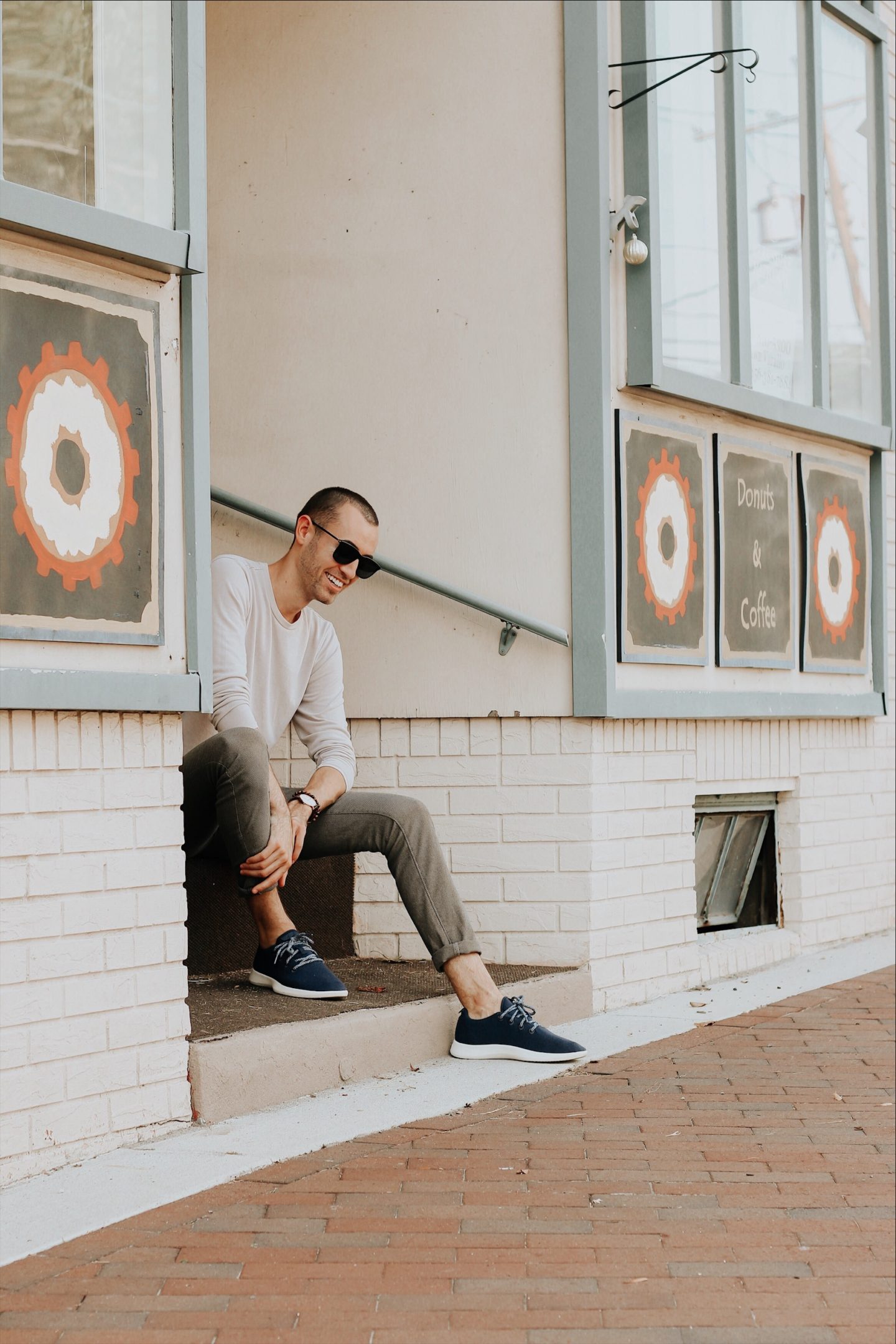 Being stylish doesn't mean you have to sacrifice comfort. To be honest, that's our biggest rule. We totally understand that saying, "Beauty is pain", but we can't relate. LOL. You probably saw our Instagram photo from earlier this week, talking about our fav new shoes. That's a perfect example of what we're talking about — super stylish and insanely comfortable. Guys, it literally feels like we are walking on clouds.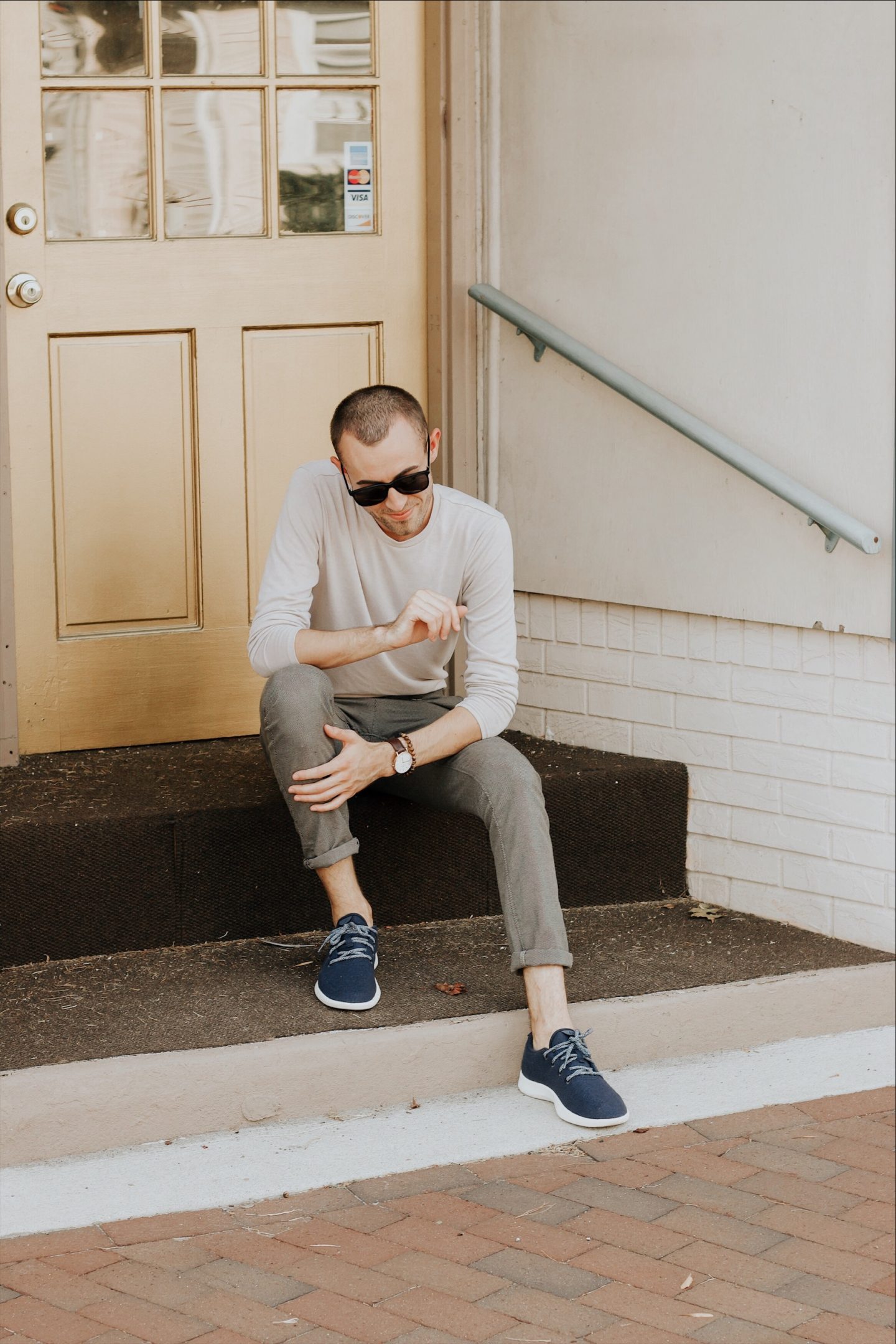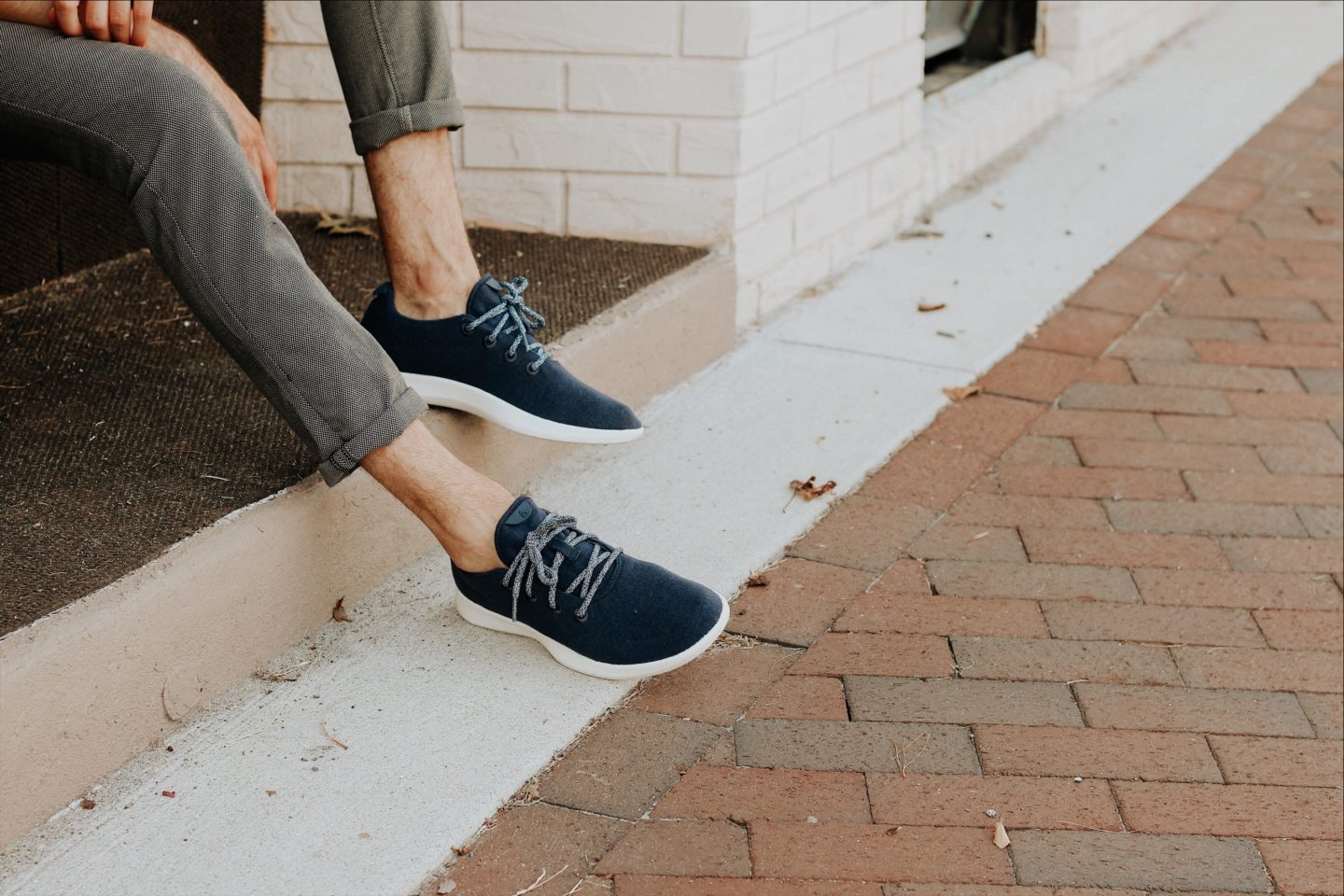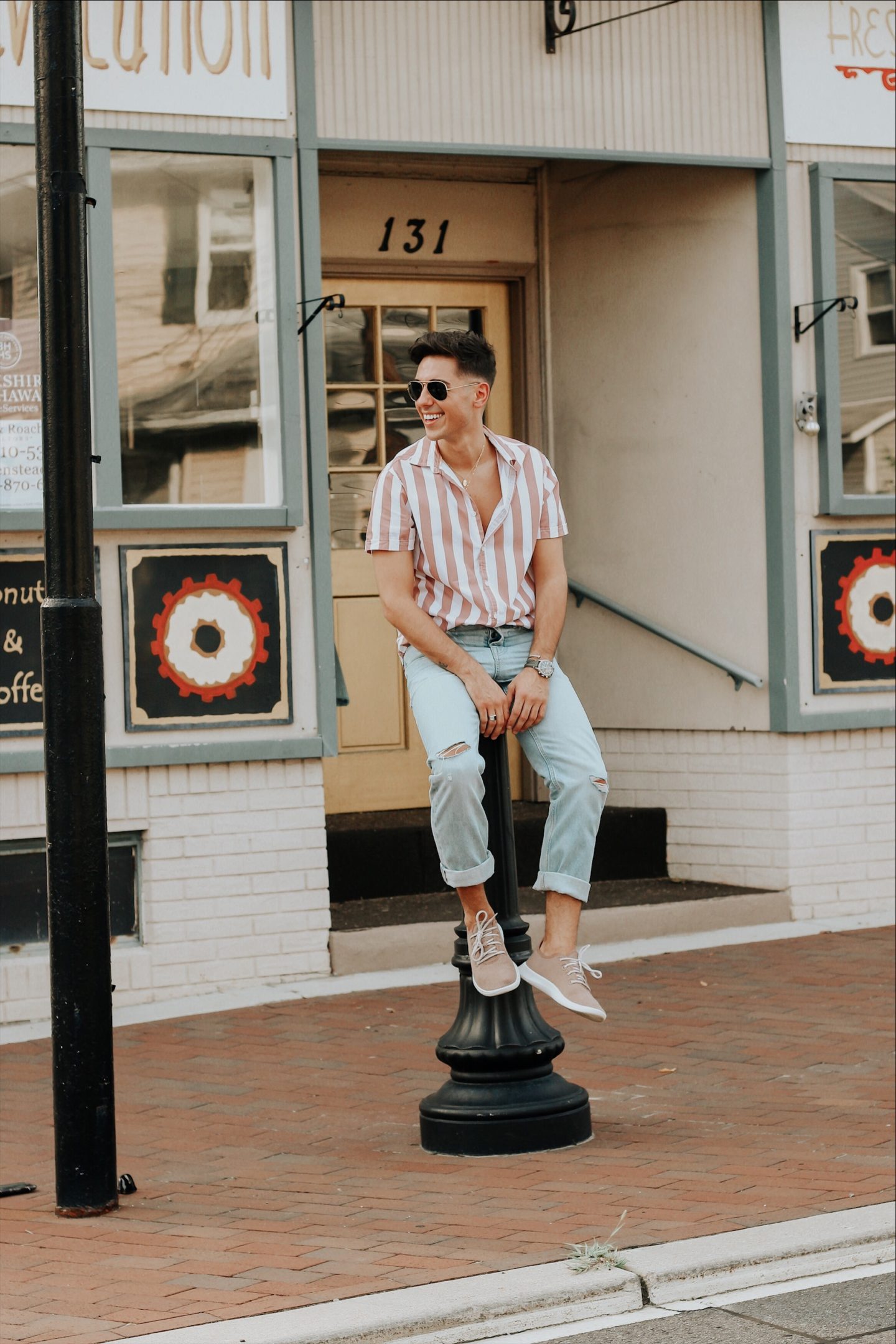 For some reason, there is this idea that fashion can't be comfortable. We totally get it when it comes to runway. But most of us aren't living our daily lives in a fashion show. Or maybe you are?! Nevertheless, we want the best of both worlds. We're all about comfortable style.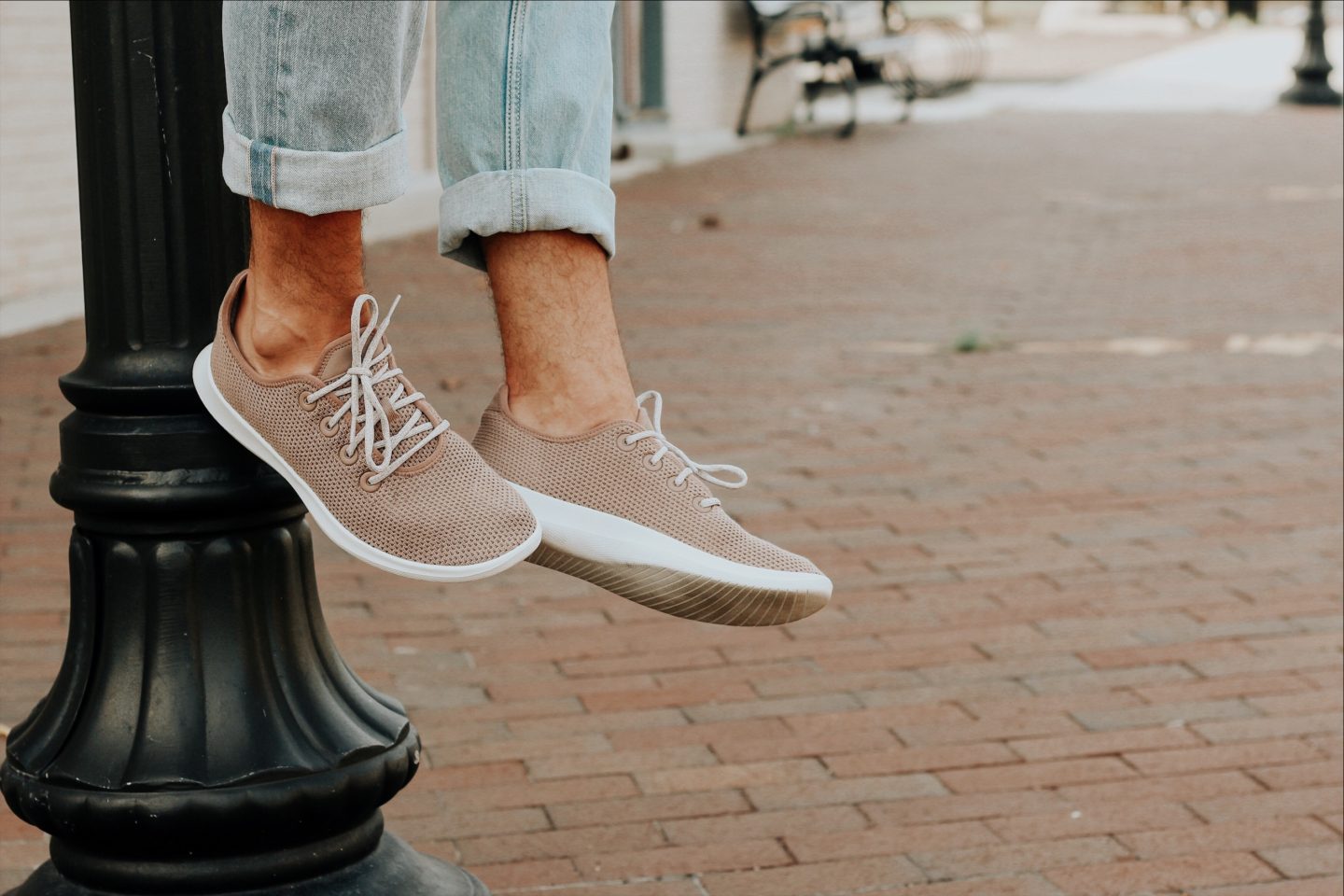 Both of these looks make the cut. Mike paired one of his favorite striped shirts with a pair of loose-fitting jeans. Have you guys noticed the loose jean trend is coming back?! Thoughts?
Alex went with olive pants he just picked up from Zara and a nude shirt tucked in. Both pieces are super comfy but still keep things stylish.
We totally understand the desire to follow the new trends (which we do) but sometimes it just doesn't always make sense for us. There are so many amazing options out there that will keep you looking super stylish without making you wish you were back in sweats on the couch five seconds later.
Until next time…
---
SHOP THIS POST