Well, we're at it again. We've been toying with the idea of a kitchen update. If you remember our post from a few months ago, we shared the before and after photos of our kitchen. It looked entirely different when we first moved in. Now, we're ready to make some more changes.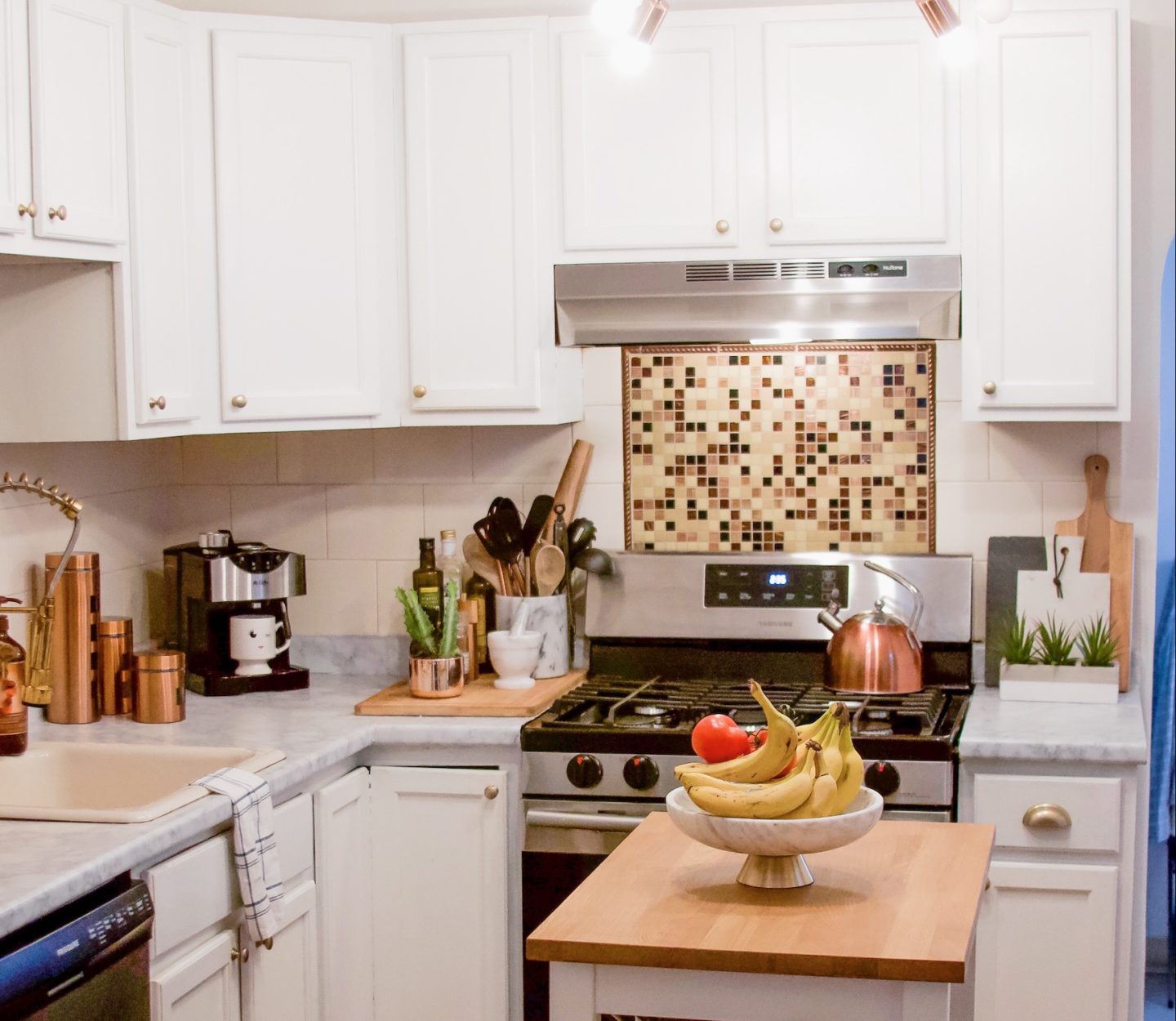 We love the look of dark lower cabinets mixed with white uppers. Right now, all of our cabinets are white with brass hardware. As much as we love a clean, white kitchen, we love bold contrast even more. As you can imagine, we follow a TON of home design blogs and pages — Studio McGee and Leclair Decor being two of our favorites. We've been inspired to go for it! We still aren't sure if we will change the hardware but we have a few ideas in mind.
We've thought about what color we want to use for the cabinets and we've decided on black. The contrast of black and white is just so good. We also plan on giving the upper cabinets a fresh coat of white. This will ensure everything looks super fresh once the project is complete.
We're so excited to get to work on this kitchen update. This is such a simple change that will completely transform the space. What do you guys think? Let us know in the comments below!
Until next time…