We've been pretty busy lately transforming our home for the holidays — our favorite time of the year. If you've been a long time follower, you know how much we love the holidays. We take our holiday decor seriously during this time of year. We love creating an experience — even just for ourselves. When we open our front door, we want to be transported to a holiday wonderland. We're able to turn off the outside noise and enter relaxation mode. The holidays are a time to reminisce and reconnect. From the lights to the candles and decor — it all works together to create a holiday experience. This is even more important right now given the state of the world. We want to be able to feel less stressed while at home. Creating a space filled with holiday cheers is key to doing that.
It's no surprise how much we love Target. Is it fair to say it's our happy place? Yeah, that's for sure. We've been going even more lately to find new holiday decor. The selection is amazing and has helped us create a warm and cozy space. This year, we wanted to incorporate more natural and neutral elements into our home. The first piece that caught our eyes was the wood deer. We've used something similar in past years but never made of wood. This was a really fun way to bring in that material. We also picked up frosted birch cone trees that compliment the deer really well. Though we keep finding ourselves moving things around because we find new spots as the days go on. But that's the fun part about decorating for the holidays, or really decorating in general. Don't be afraid to move things around as you find new homes for pieces. It's an easy way to give the decor a new life.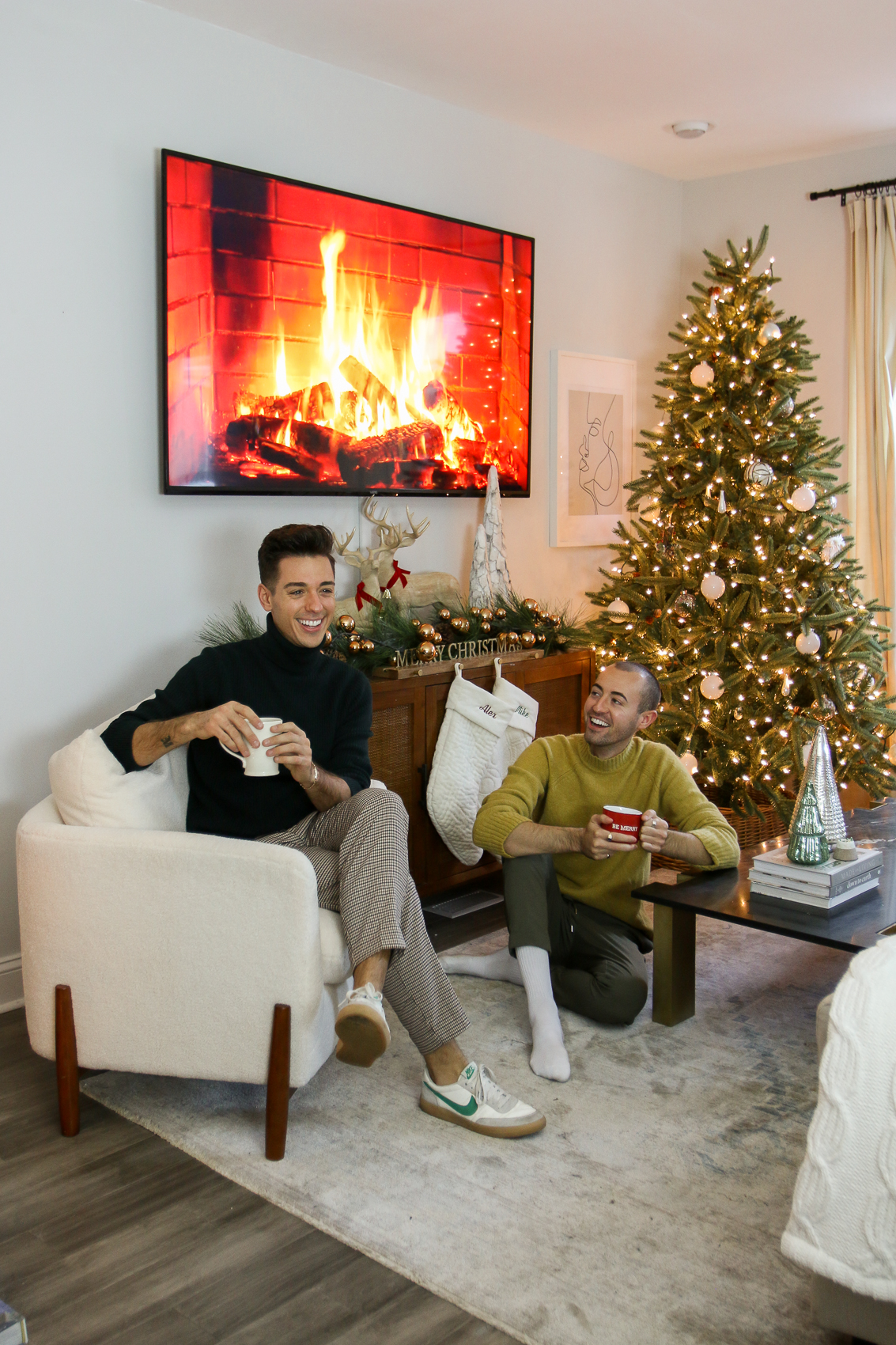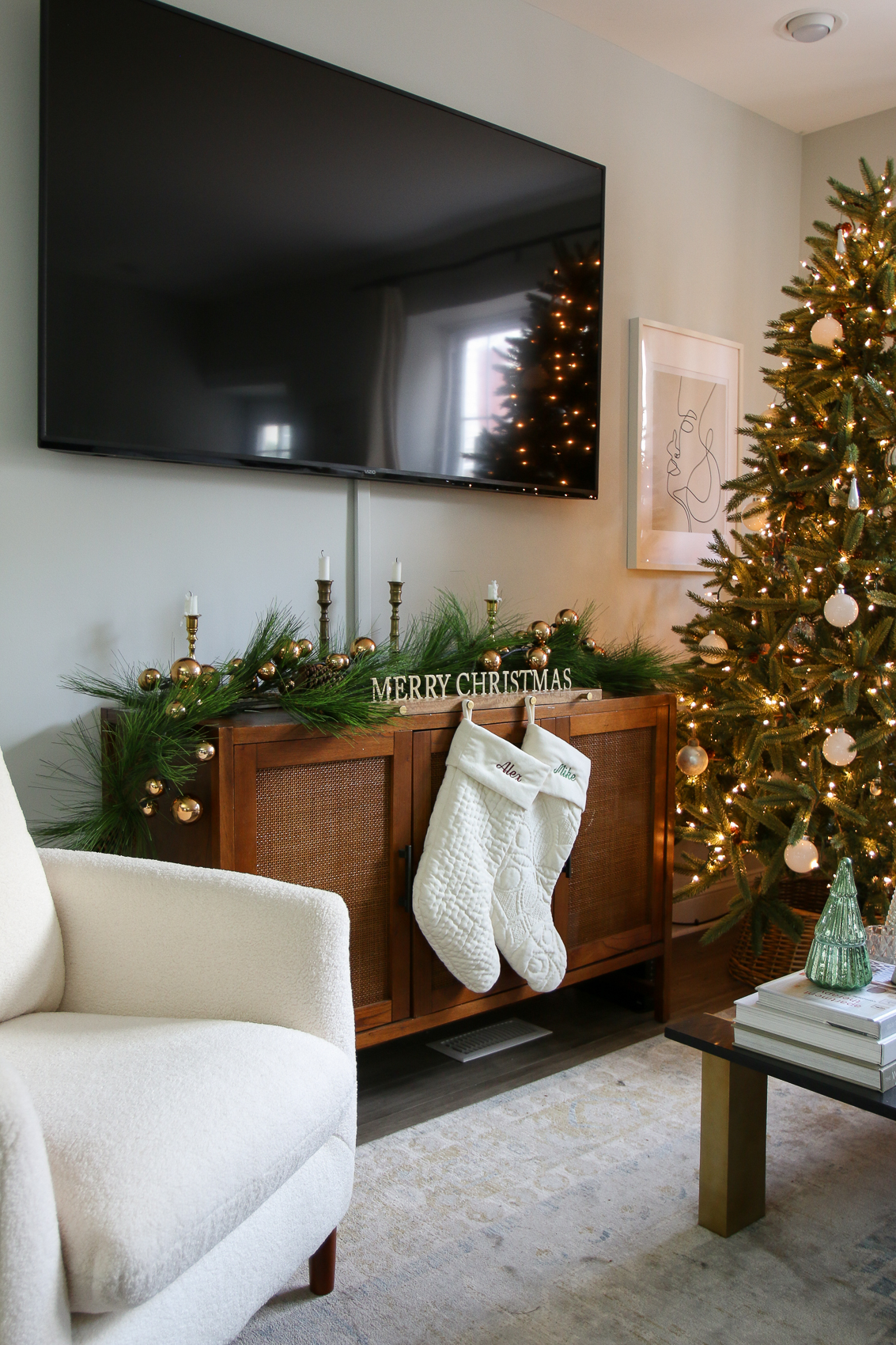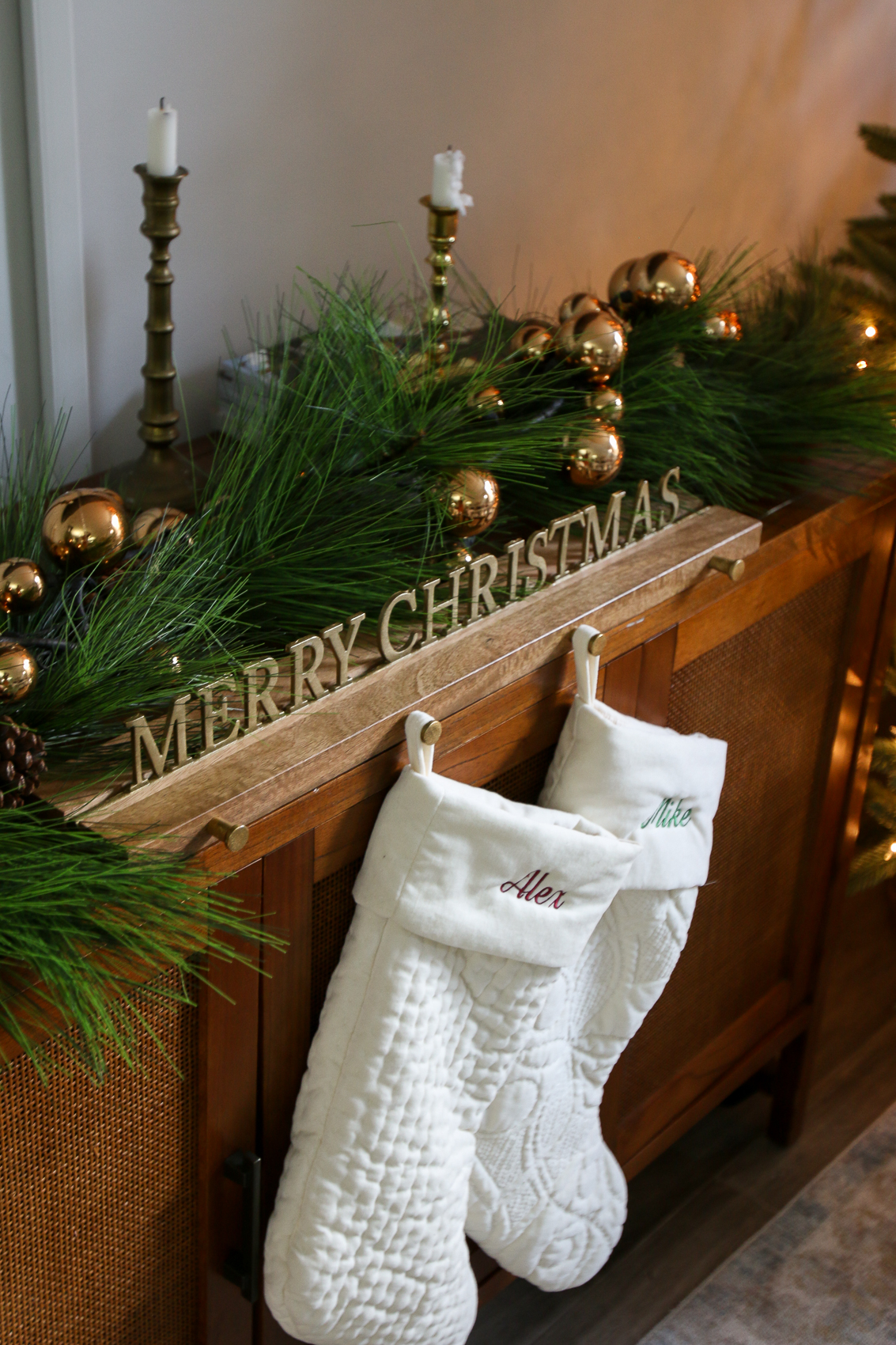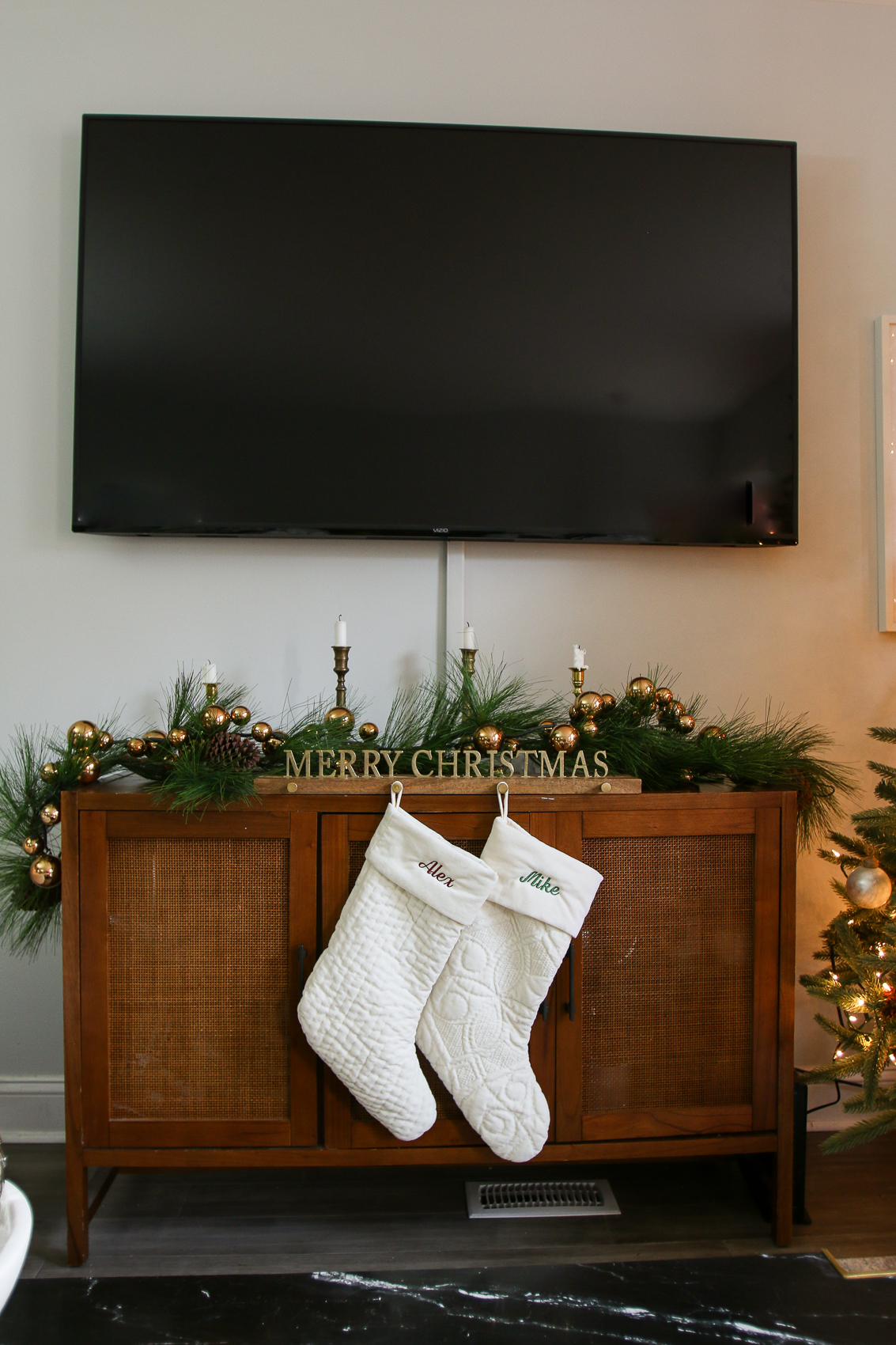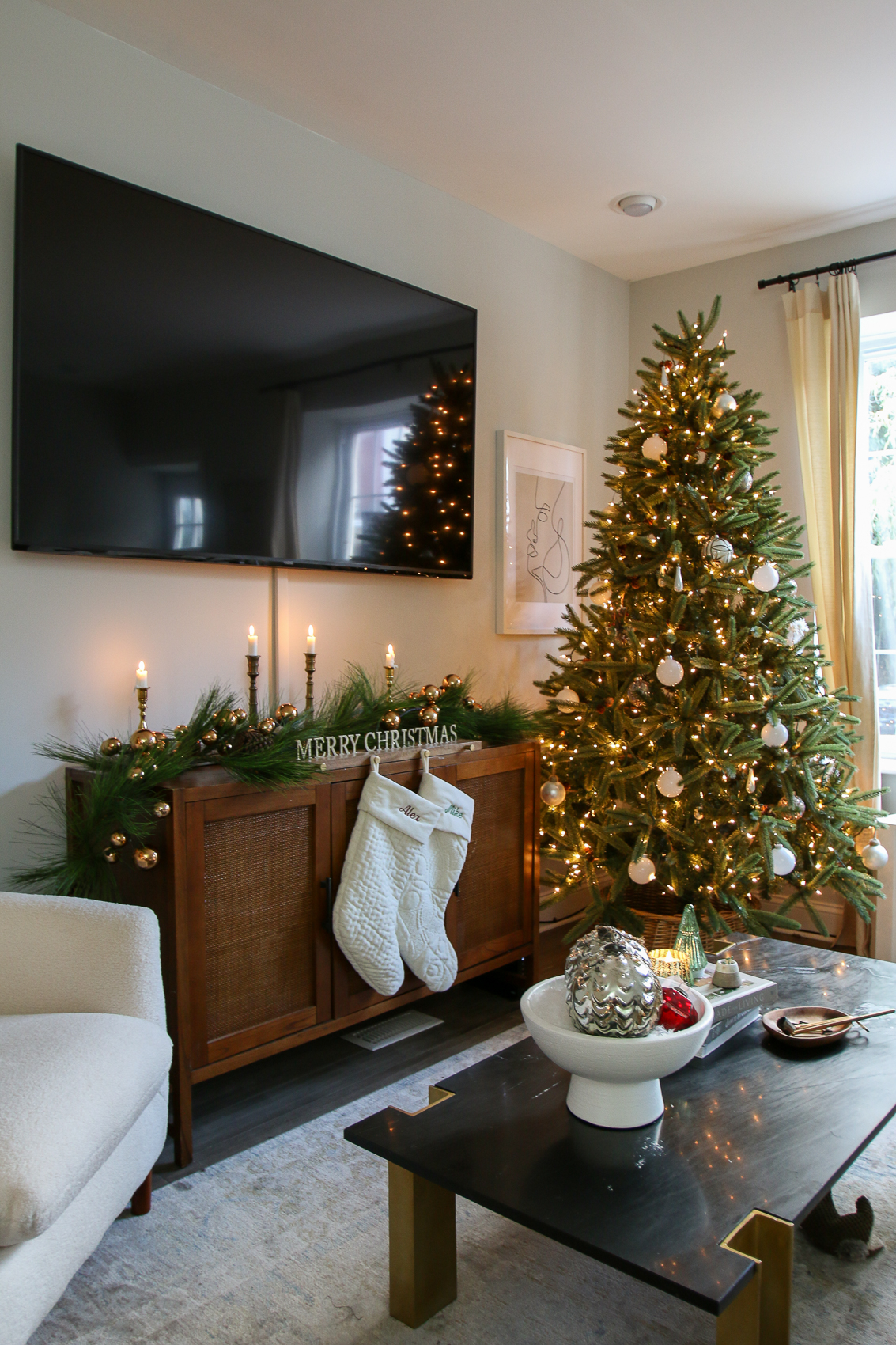 As the days go on and we inch closer to Christmas, we love counting down. Though we've never actually used a countdown calendar so we thought this should be the year! We also love that it's another way to bring in a natural wood element. We can't wait to walk downstairs every morning and update the day while sipping on coffee and listening to holiday music — the perfect December morning. We also picked up some new throws and teddy pillows to bring in the cozy element. There's nothing better than turning on a holiday movie, pouring some wine, and getting comfy cozy on the couch. Ugh we love the holidays so much! We linked all of the decor at the end of this post for easy holiday shopping.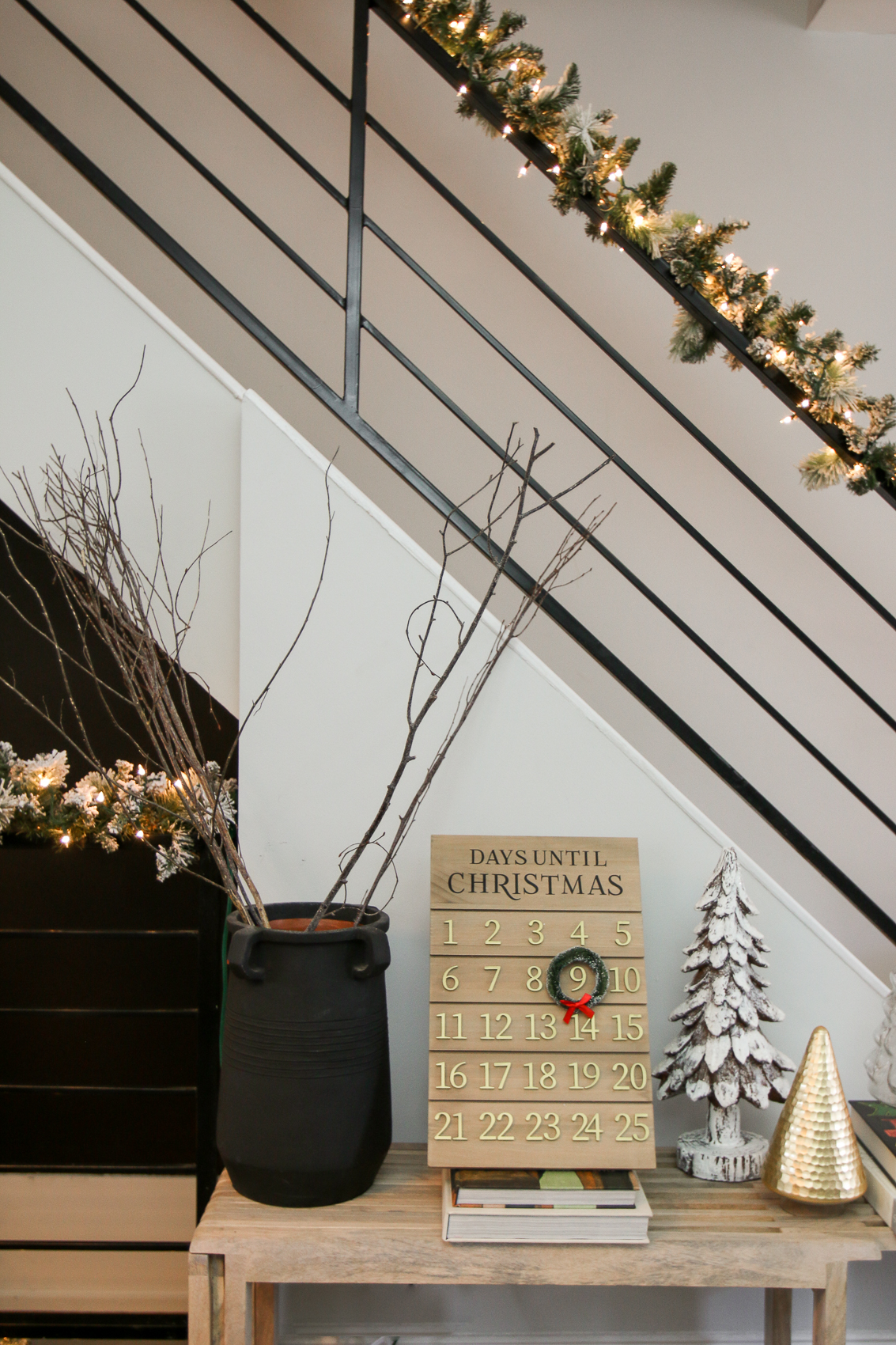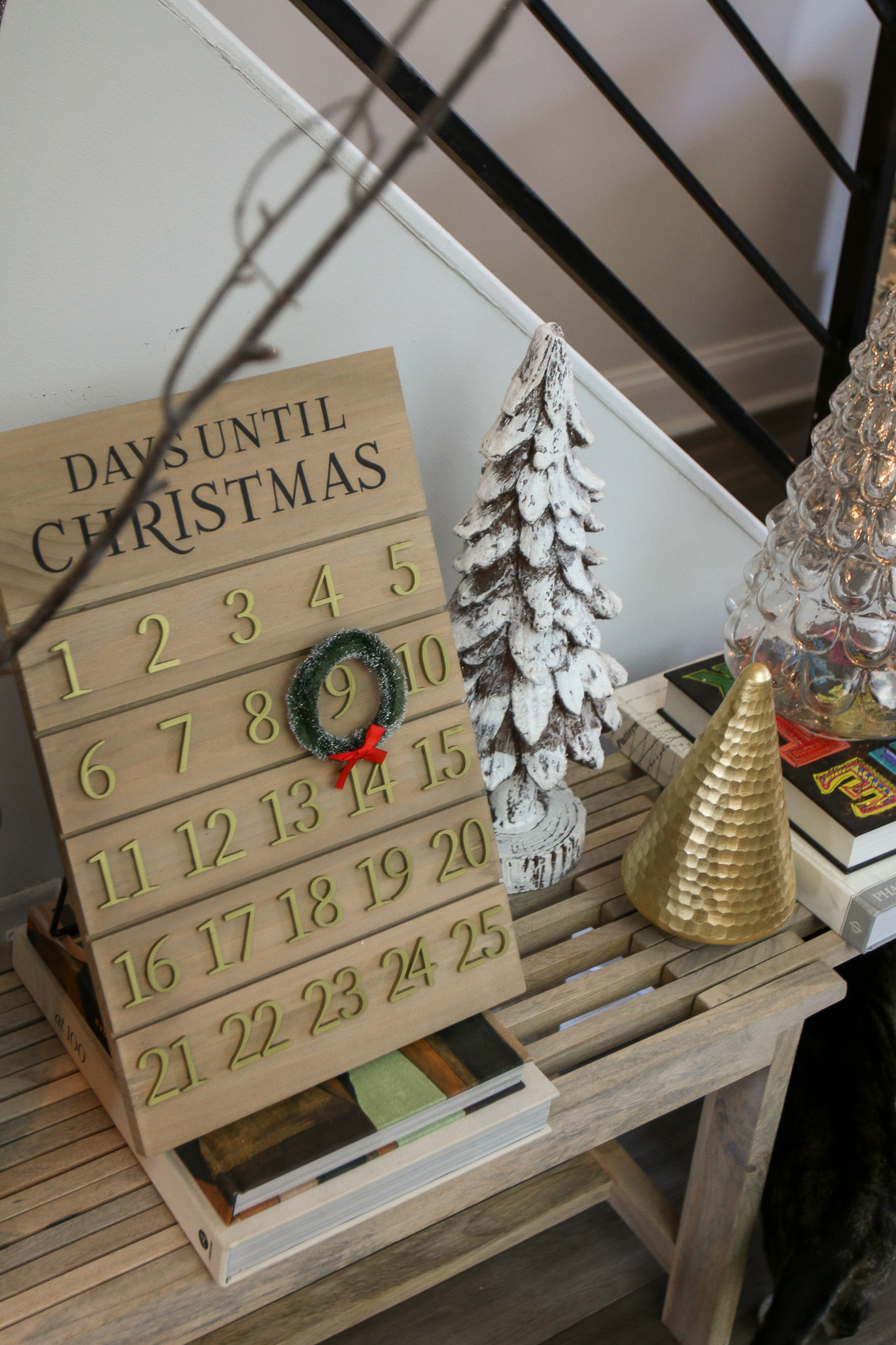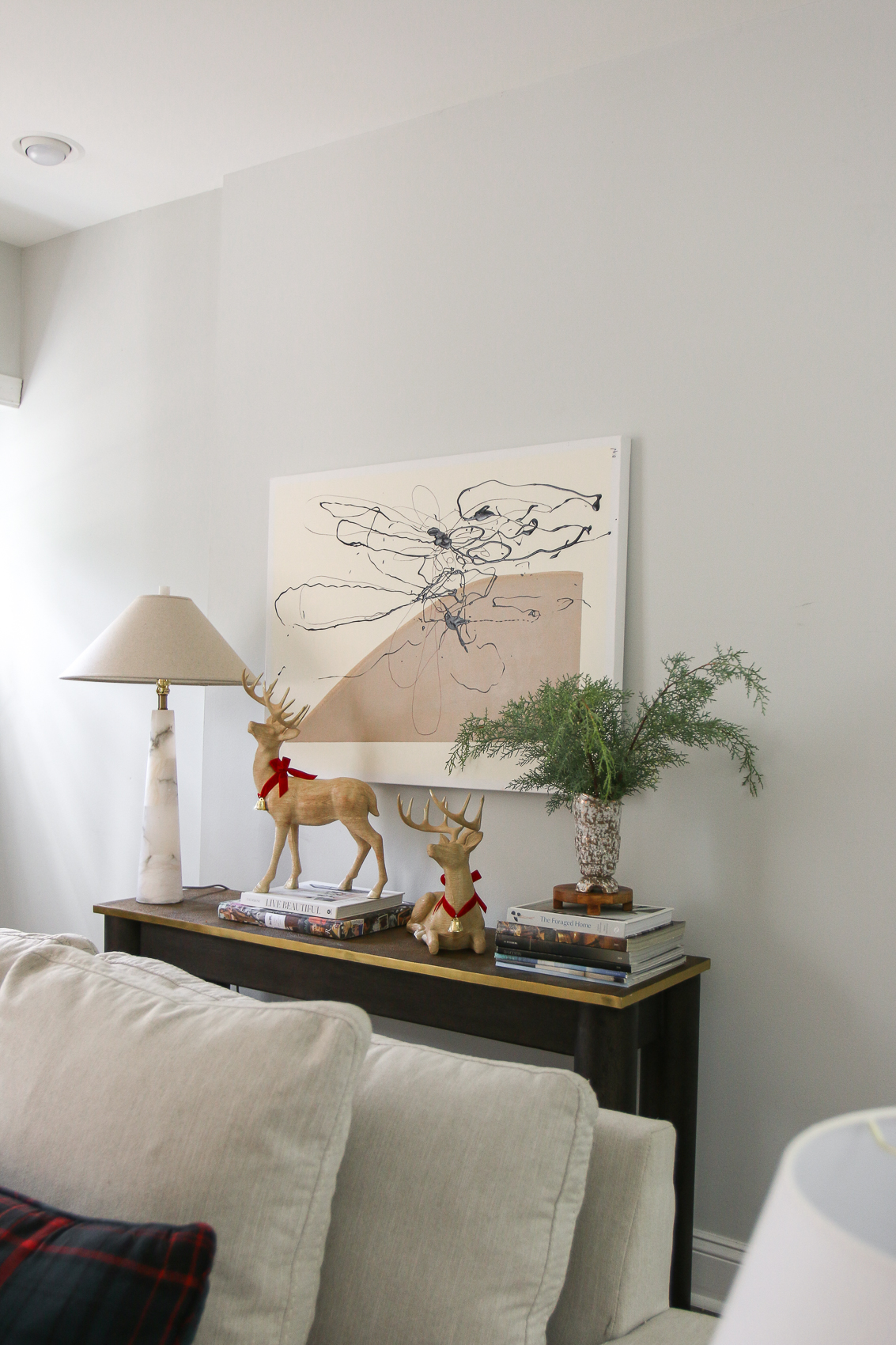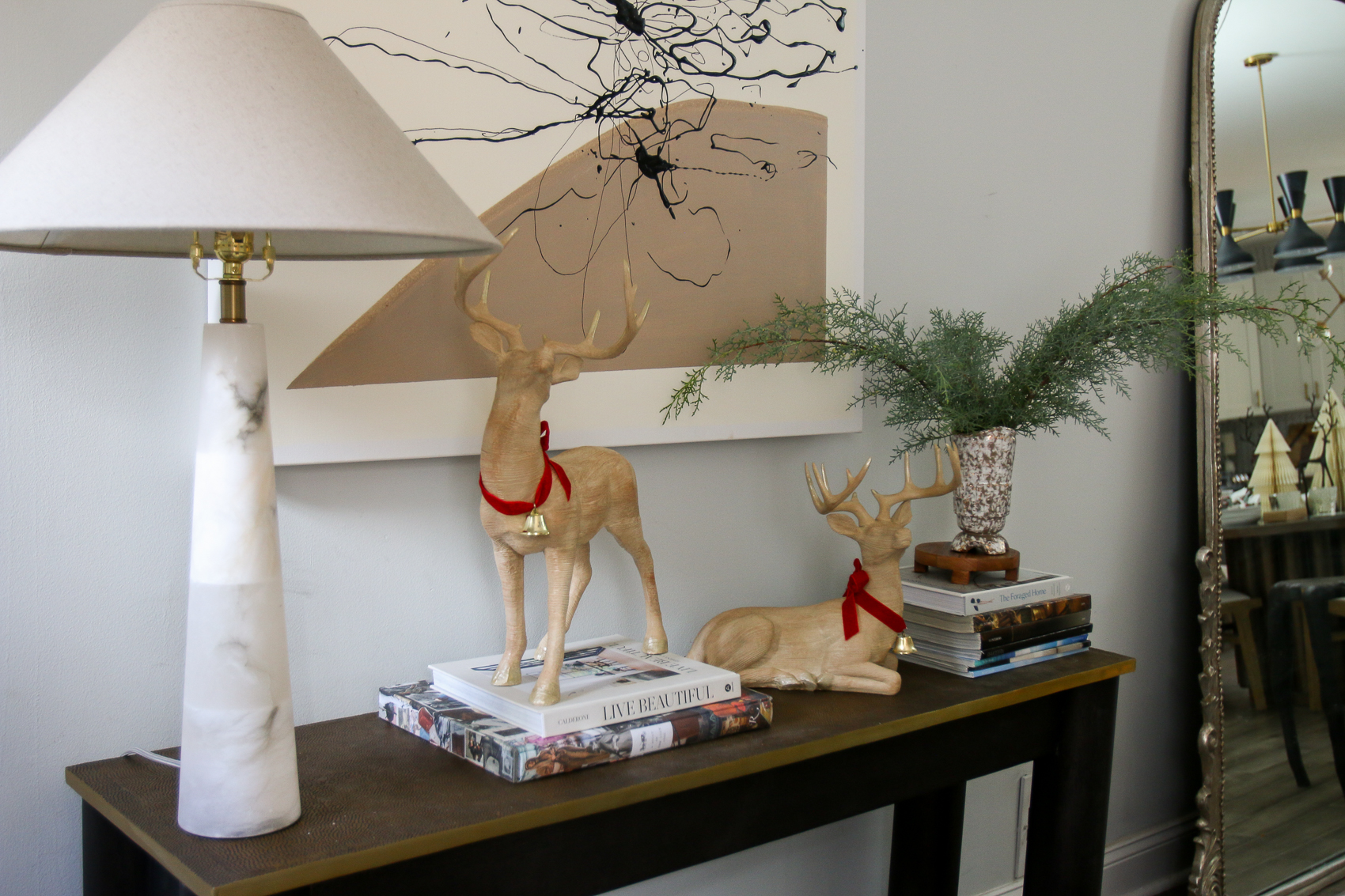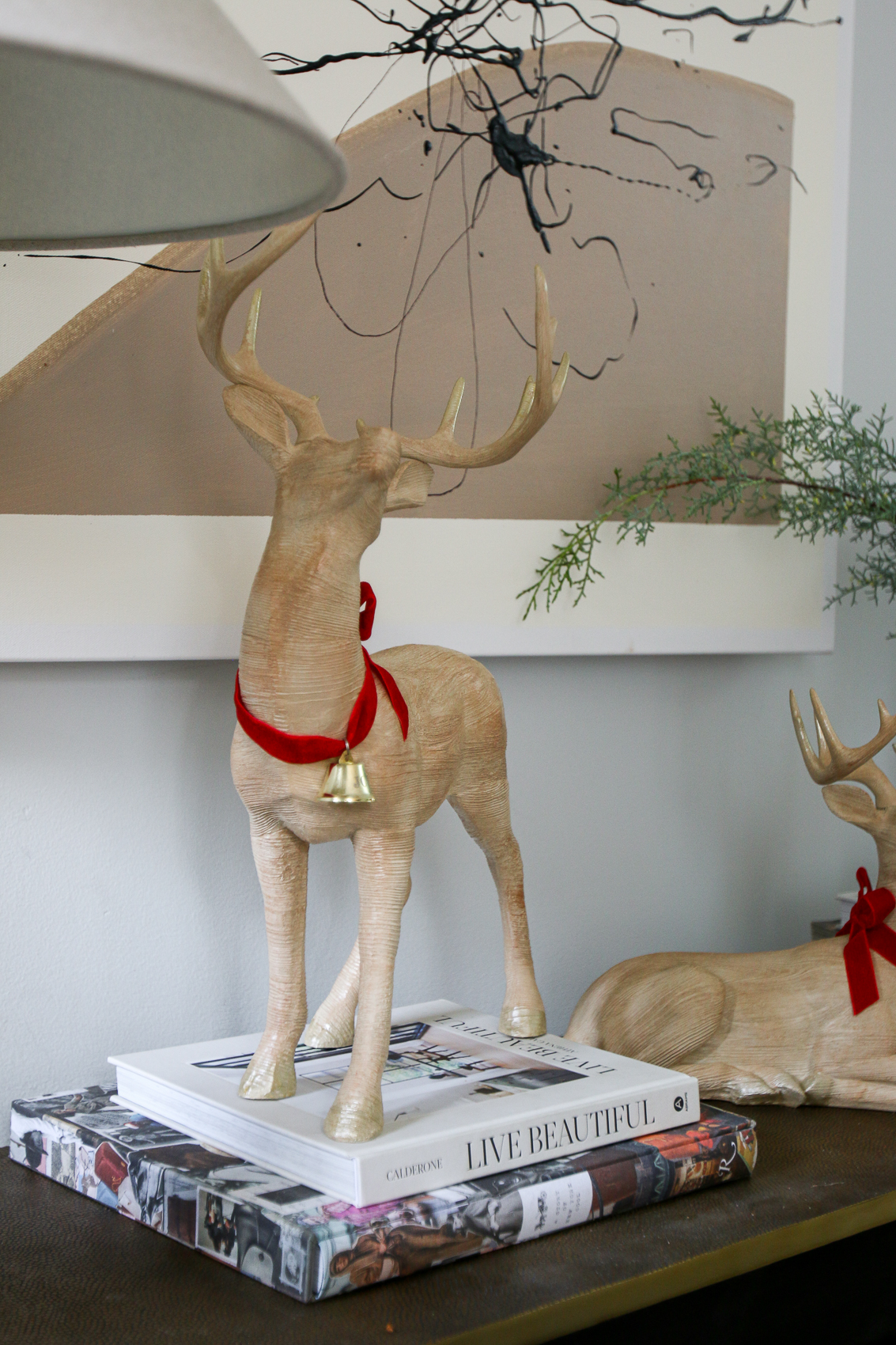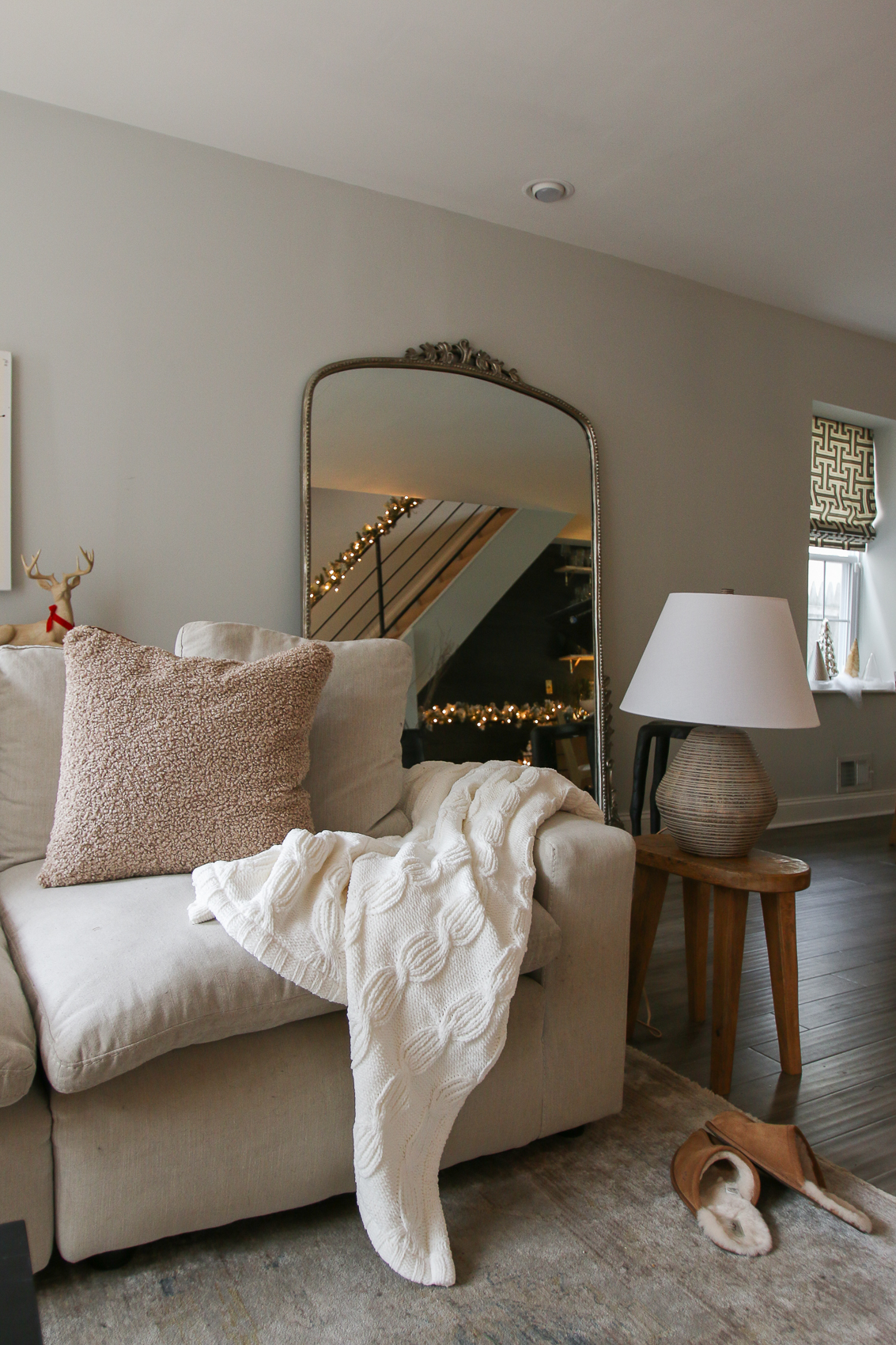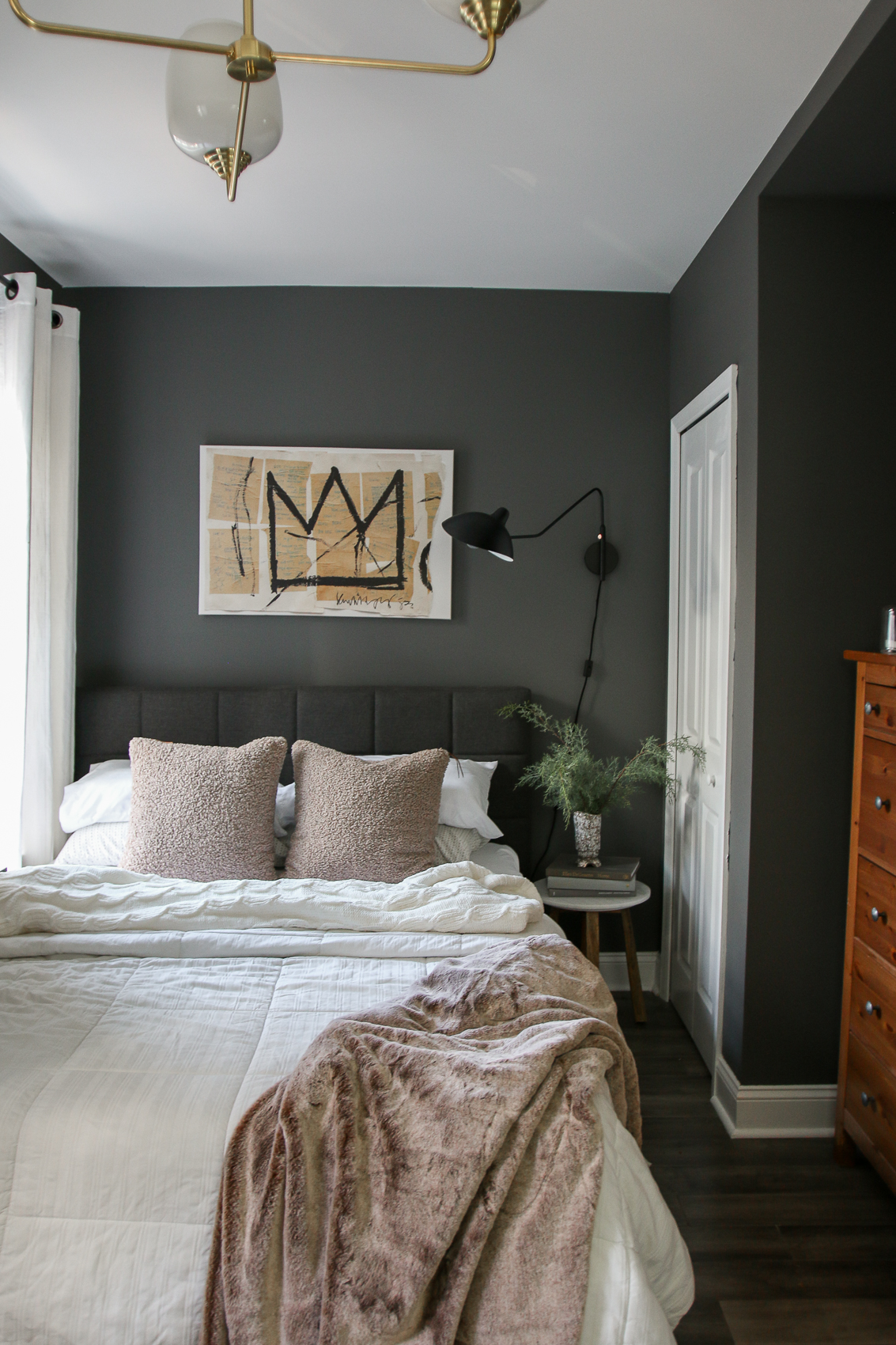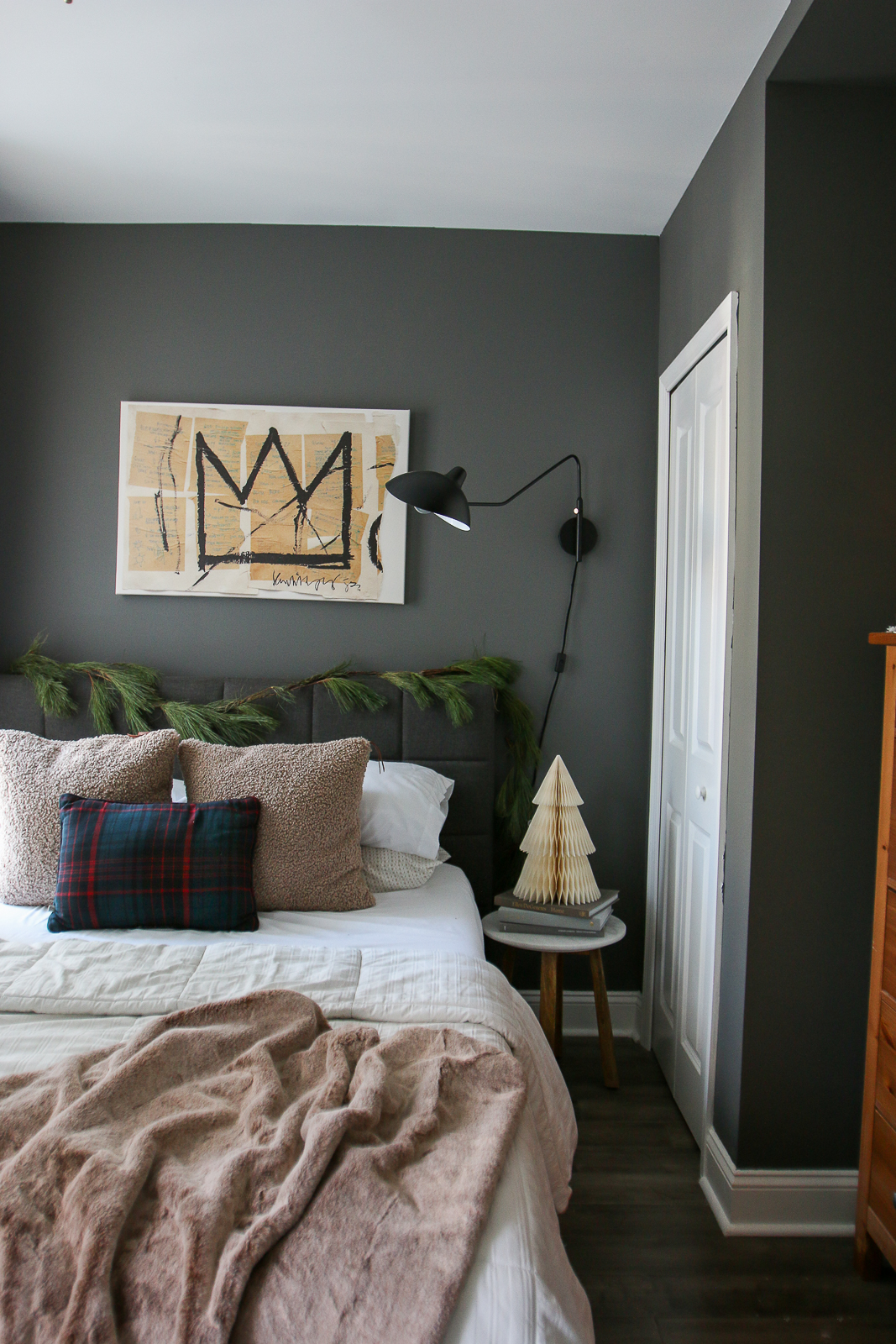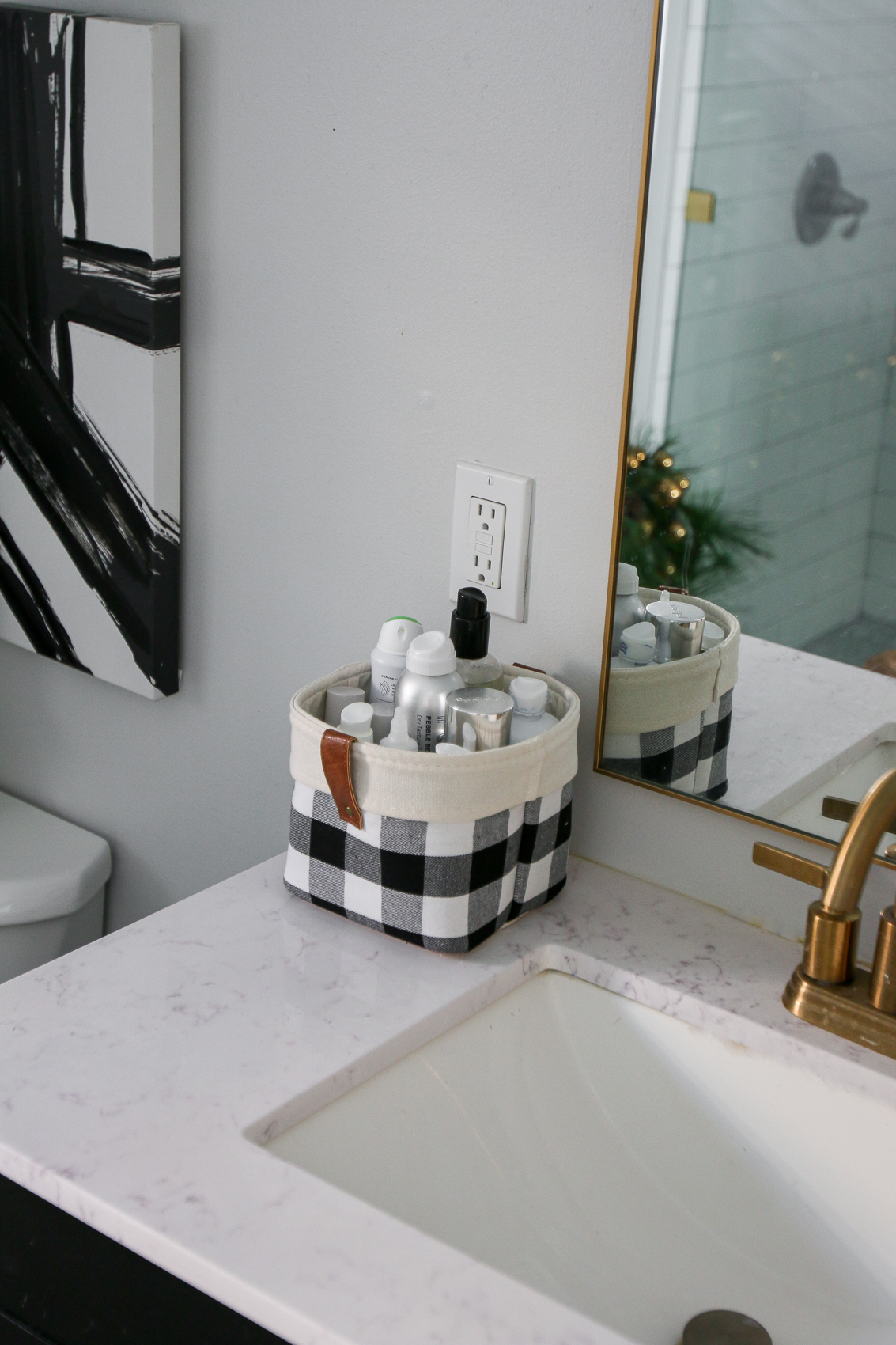 This post is sponsored by Target and rewardStyle. As always, all thoughts and opinions are our own.
---
SHOP THIS POST

---