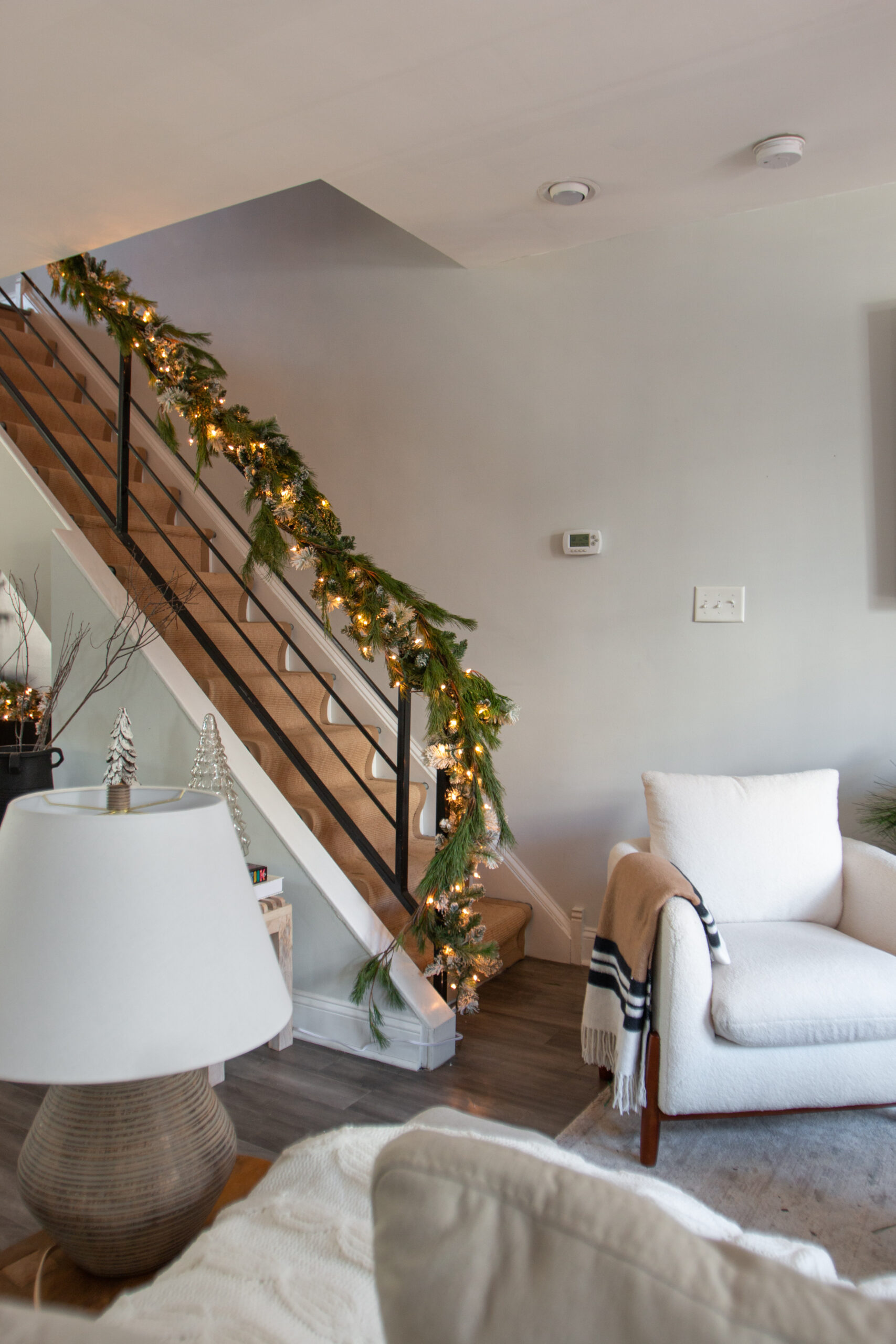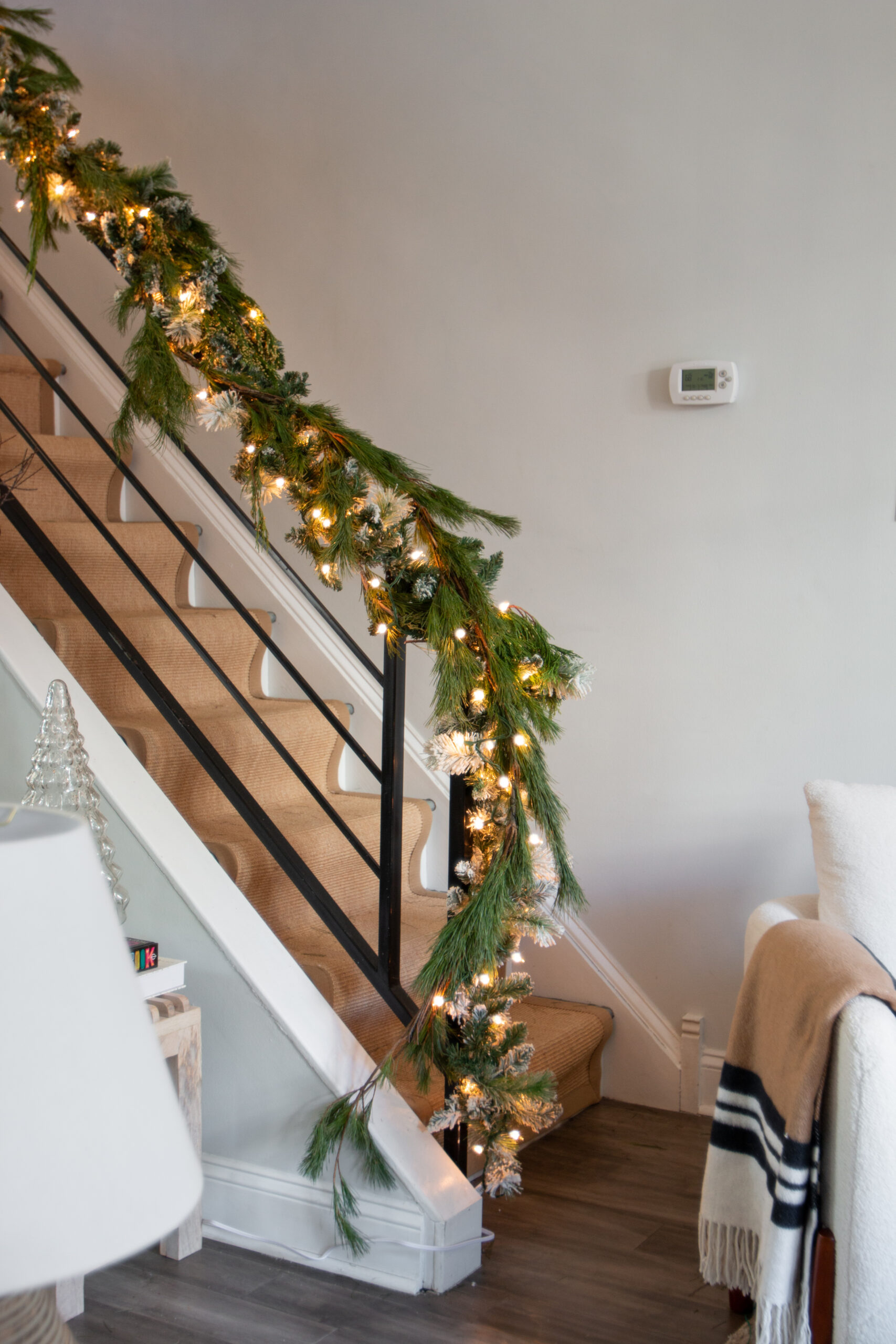 Adding garland to our home is probably our most favorite thing to do when it comes to holiday decorating. It's also the first thing we do when we start transforming our home every year. We've been doing some version of this for years. Though this year we wanted to switch things up a bit. We always love using fresh garland in other areas of our home so why not add it to the faux garland as well. We decided to mix them together to add more of a natural, earthy feel to the stairs. We've always been inspired by the gardens at Terrain. We find ourselves feeling transported to a dreamy wonderland every time we visit. That was a major inspiration for us this year when designing our garland setup.
Let's first start with the faux flocked garland. It seems like so many of you are loving it so far. We've been sharing it a lot on Instagram stories lately. It's 9 feet long, flocked, and un-lit. It does shed quite a bit when you are first unwrapping it but once it's in place, you don't have to worry about a mess. Just keep a vacuum handy while hanging. When it comes to hanging the garland, it's fairly simple. We take two single pieces of the garland since it's reinforced with wire and tie underneath the railing. If needed, you can use a zip tie. As we write this, the garland we use is currently out of stock but we don't want to leave you hanging. We're linking some similar garland below.
---

---
Once the faux garland was wrapped around the railings, we added the fresh garland. We buy the fresh garland in 20-ft bunches but you can also go to a tree farm and pick up clippings for free. Though it is hit or miss when you go so it's not guaranteed you will find the amount you need. But something to keep in mind! There's no specific rule you need to follow when placing the fresh garland over the faux. We just drape it over so it feels like one continuous piece. To make it look even more full, you can take individual pieces of garland and add where needed. Oh, and it's also very important you soak the fresh garland overnight in water — we forgot to do this the first time lol. This will help it last longer and prevent premature needle loss.
That's it! If you plan on doing this in your home, share a photo with us so we can see. Happy decorating!