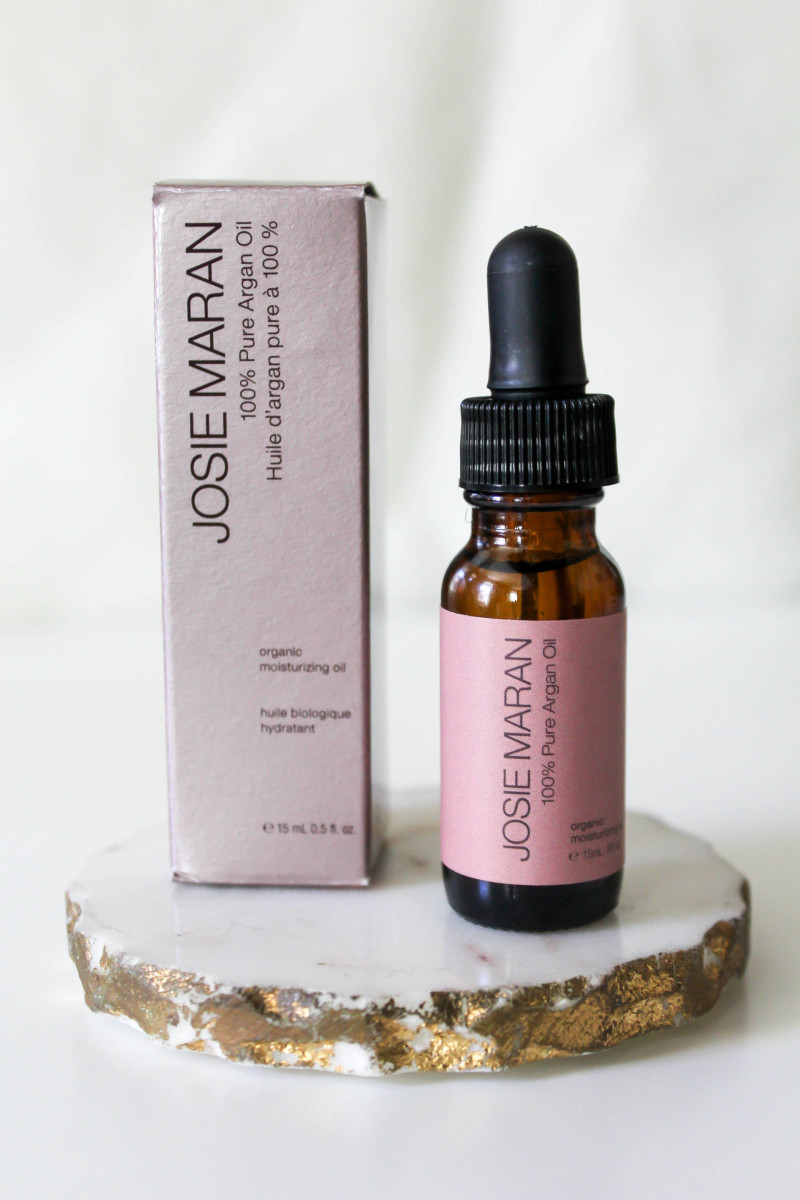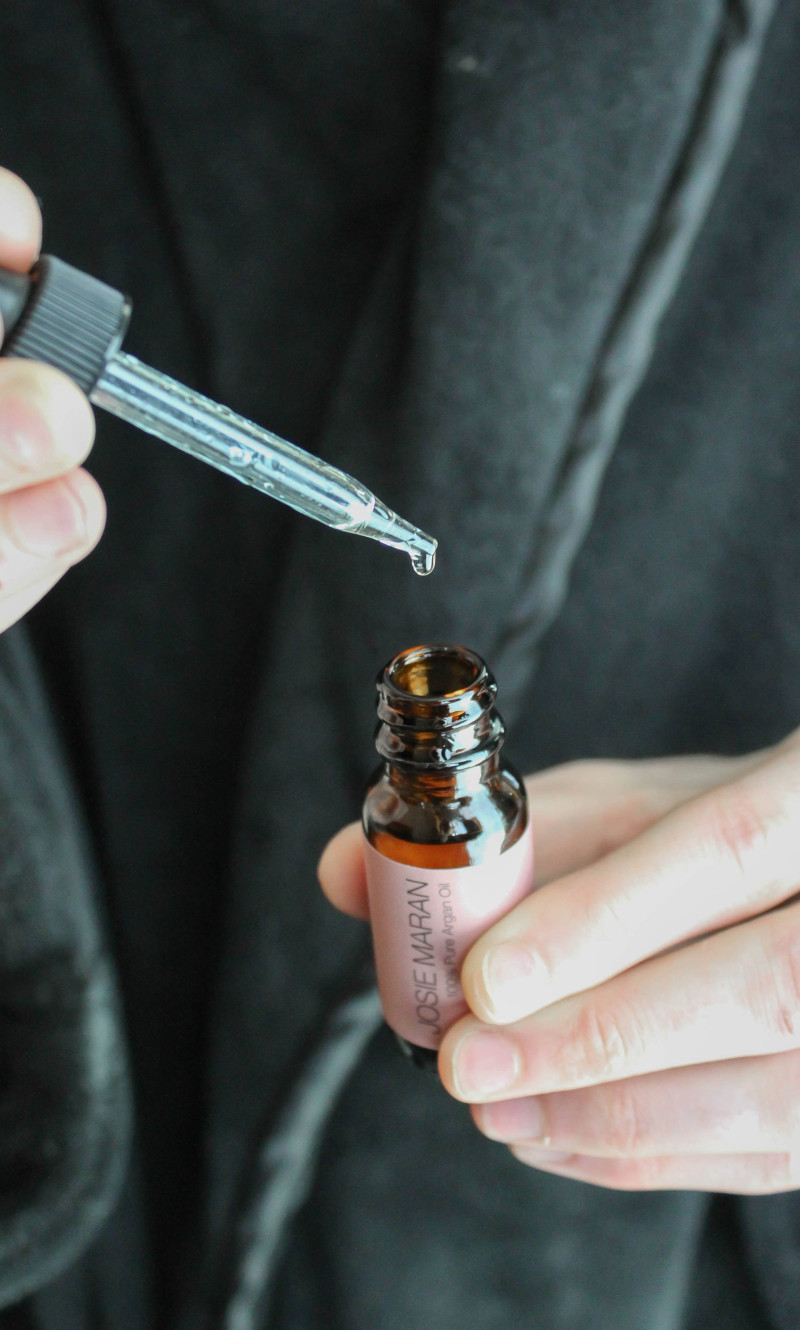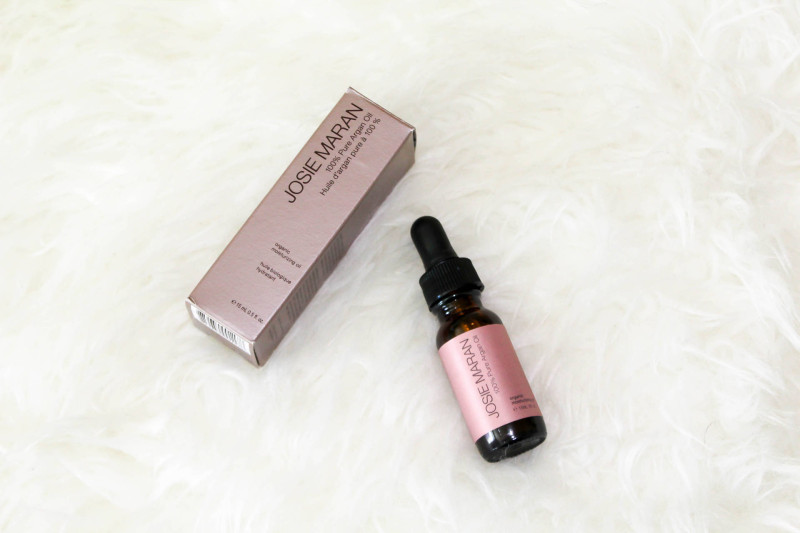 Skin care is most definitely an obsession of ours. When it comes to buying products, we will try just about anything. Your skin is the first thing someone sees, so why not keep it looking its best. We are constantly researching new products that hit the market. From eye creams to cleansers, the list of products goes on and on. Now, there is a common misconception when it comes to oil. Everyone is so scared of oil. Most products say they are "oil-free", which makes most people think they are doing the right thing for their skin. You'd be surprised to know that oil is actually a GOOD thing. Yes, you heard us. Your skin actually NEEDS oil. Now, we used to think just like you. We both have oily skin so naturally we avoided it at all costs. We thought that we were actually helping to prevent that shine we all hate. In reality, oil actually helps your skin in more ways than one. Keep on scrolling!
---
Benefits of Argan Oil
Argan oil is packed with antioxidants, vitamin E, and tons of essential fatty acids.
Super hydrating! People with dry skin rejoice!
This oil will protect your skin from free radicals and environmental damage.
Remember when we said oil combats oil? Argan oil is great for oily skin. The more you deprive your skin of oil (i.e. oil-free products), the more oil your skin will produce. Yes, your skin goes into overdrive. By using oil on your skin, your skin balances its natural oil production.
Argan oil won't clog your pores. Since it balances out your oil production, your skin's acne problems will actually improve. YES! YES! YES!
Anti-aging! The antioxidants in argan oil help protect your skin's elasticity.
---
How to Use
Argan oil can be used both day and night. This oil is light enough for a daytime moisturizer and concentrated enough for overnight use.
Use this oil by itself or add a few drops to your favorite moisturizer.
---
Our favorite brand of argan oil is Josie Maran. This oil is 100% pure and organic. In the words of the company, "…It is housed in a recyclable glass bottle and purchased from women's cooperatives in Morocco to support their social and economic welfare. These cooperatives work within a UNESCO biosphere reserve that ensures the protection and reforestation of Argan trees".  Pretty great, right? We highly suggest trying this out. Your skin will seriously love you. Sephora even sells a smaller bottle of this oil for around $16.00. That way you can try it out before fully committing.
We hope you guys have an awesome start to your week! Until next time…
---
Shop This Post
Josie Maran 100 Percent Pure Argan Oil
---
[jetpack_subscription_form]