Winter is coming! Game of Thrones reference, anyone? But seriously, it's getting super cold — at least in Philly. One closet staple we think everyone should have is a winter parka — especially one with a cozy hood. Now, this isn't the type of jacket you are going to wear to a fancy event. But it is the jacket for just about everything else. Whether you are running errands for the day or going to dinner, this is your go-to parka. Both of these parkas are from Abercrombie. Guys, truly so warm. We've been wearing them nonstop since we added them to our closet.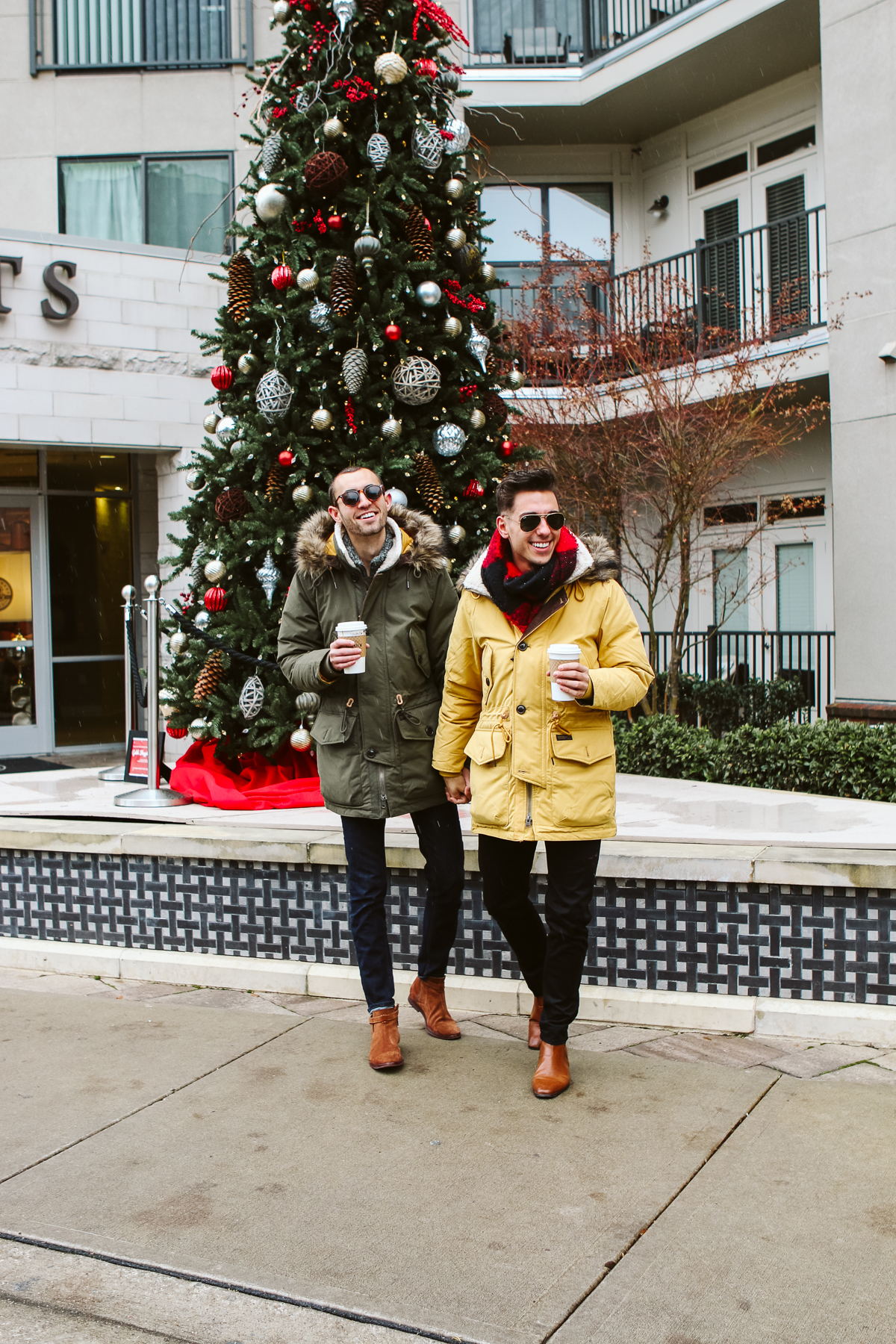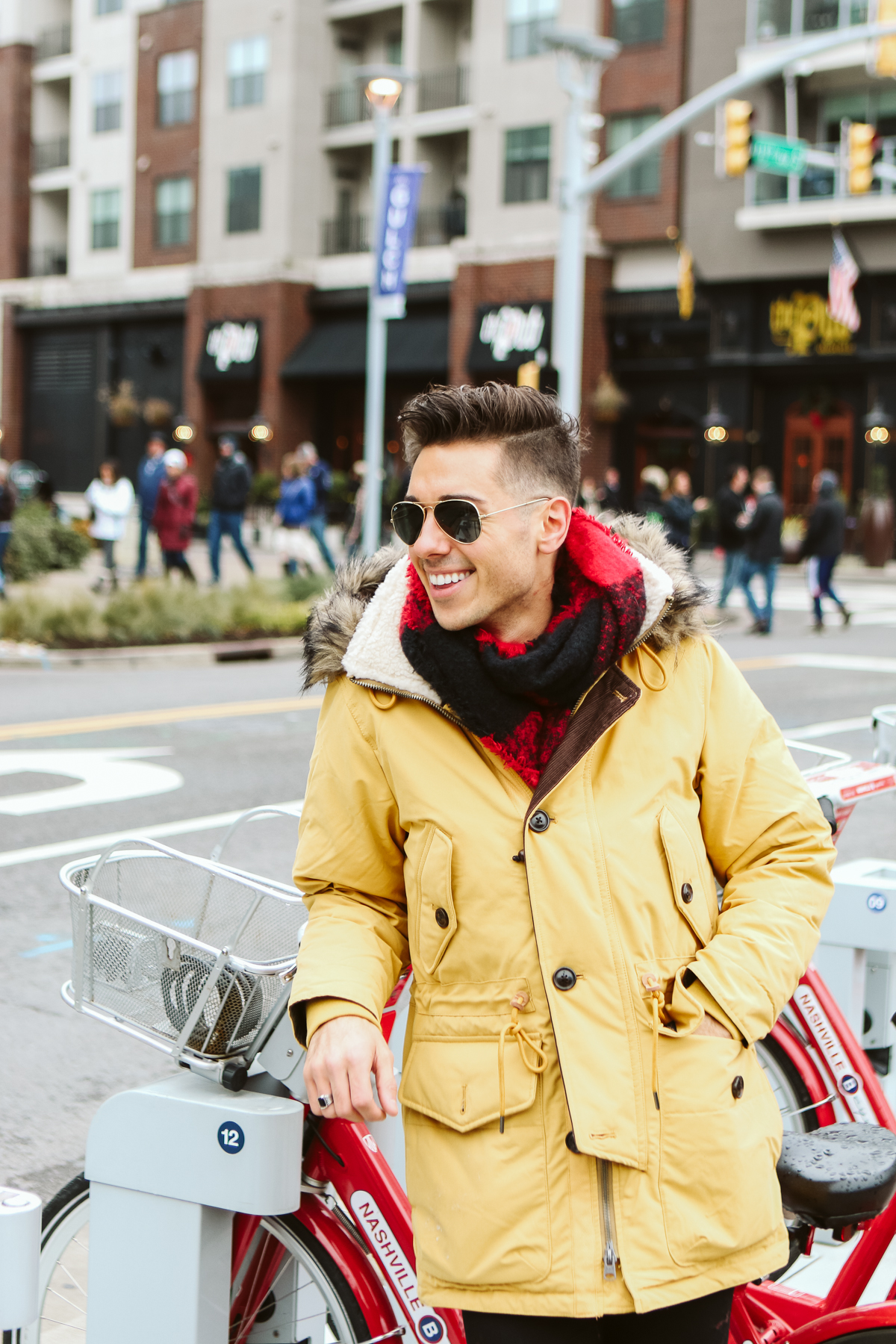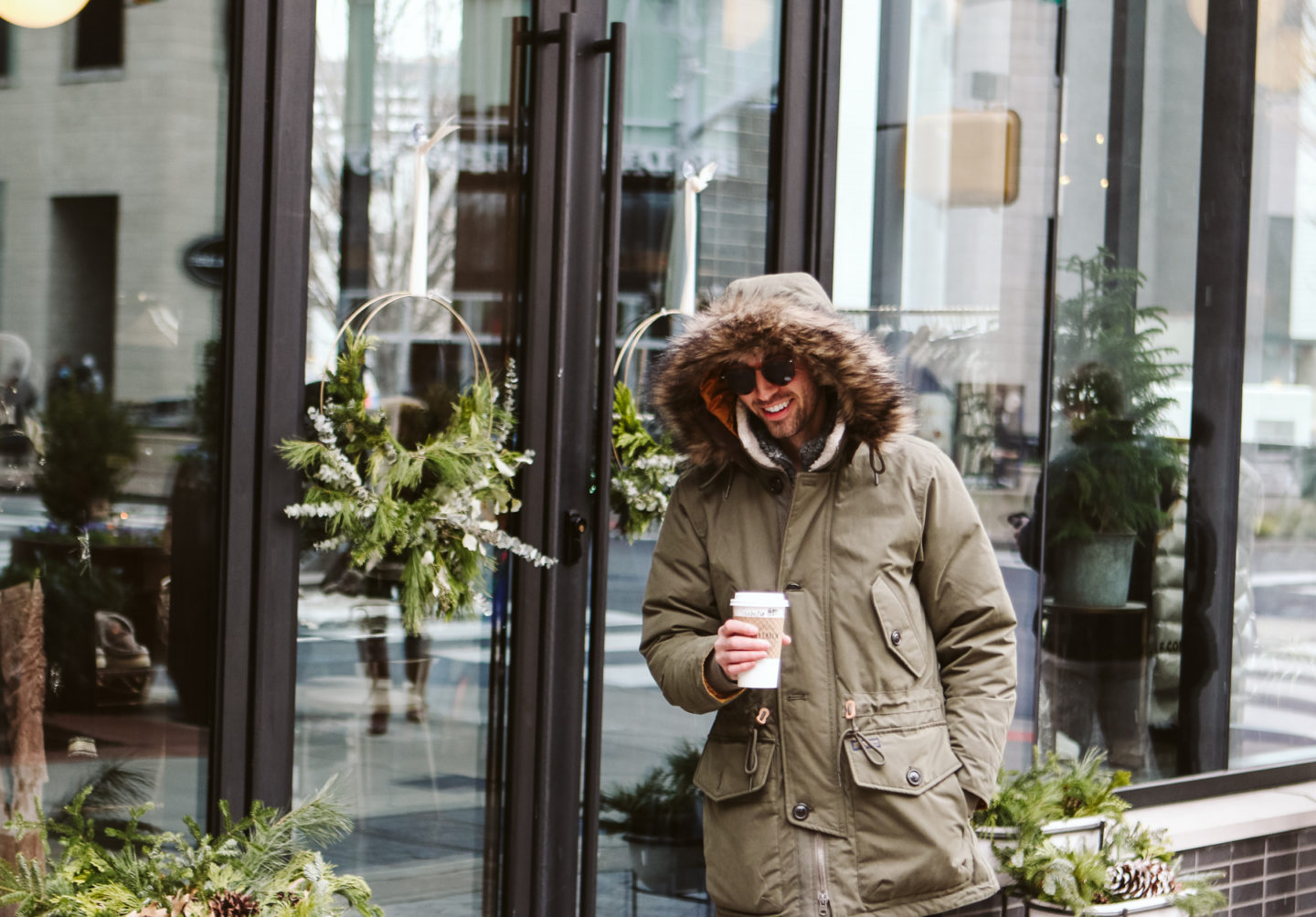 If you find a winter parka that has a ton of style and details, you don't feel like you're wearing one of those bulky jackets from childhood. You know, the ones your mom put you in before you went out sledding. Picture the little brother from 'A Christmas Story' — Alex's favorite holiday movie!
Both of these are definitely not that jacket. We're able to style these with a ton of different looks. We decided to go with bold colors this season. The yellow and green are both bold without being crazy aggressive. Plus, we didn't want to go with the typical black or gray. But seriously, aside for the color, both of these jackets are so warm! The best test is with Alex. He is ALWAYS cold so if he gives it a green light, you know it's serious.
We're big fans of the structure of these parkas. It's down-filled and has a detachable fur-trimmed hood. There's also a sherpa-lined collar and tons of pockets. Plus, you can use the zipper or buttons when you need to bundle up — we love the versatility.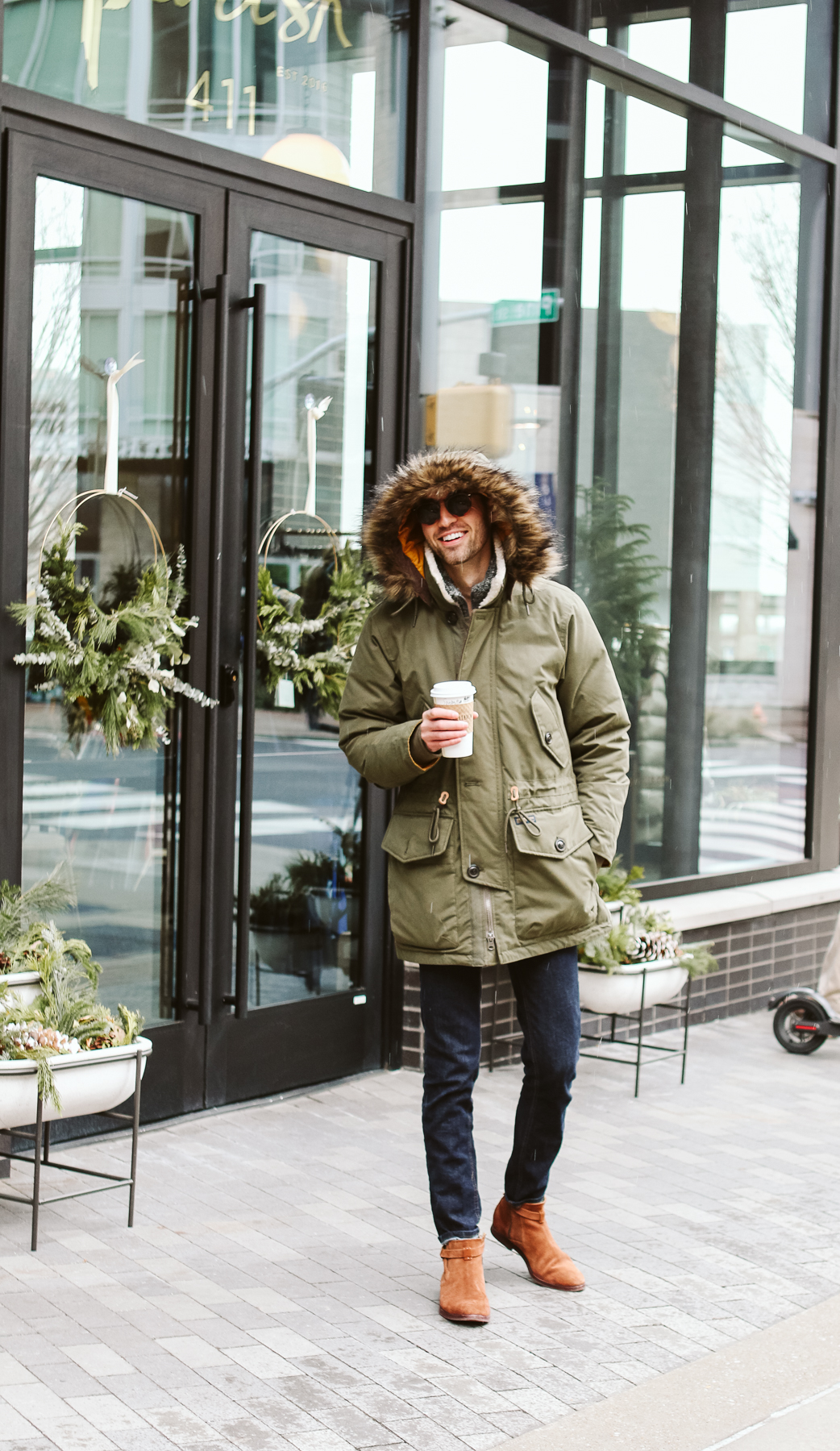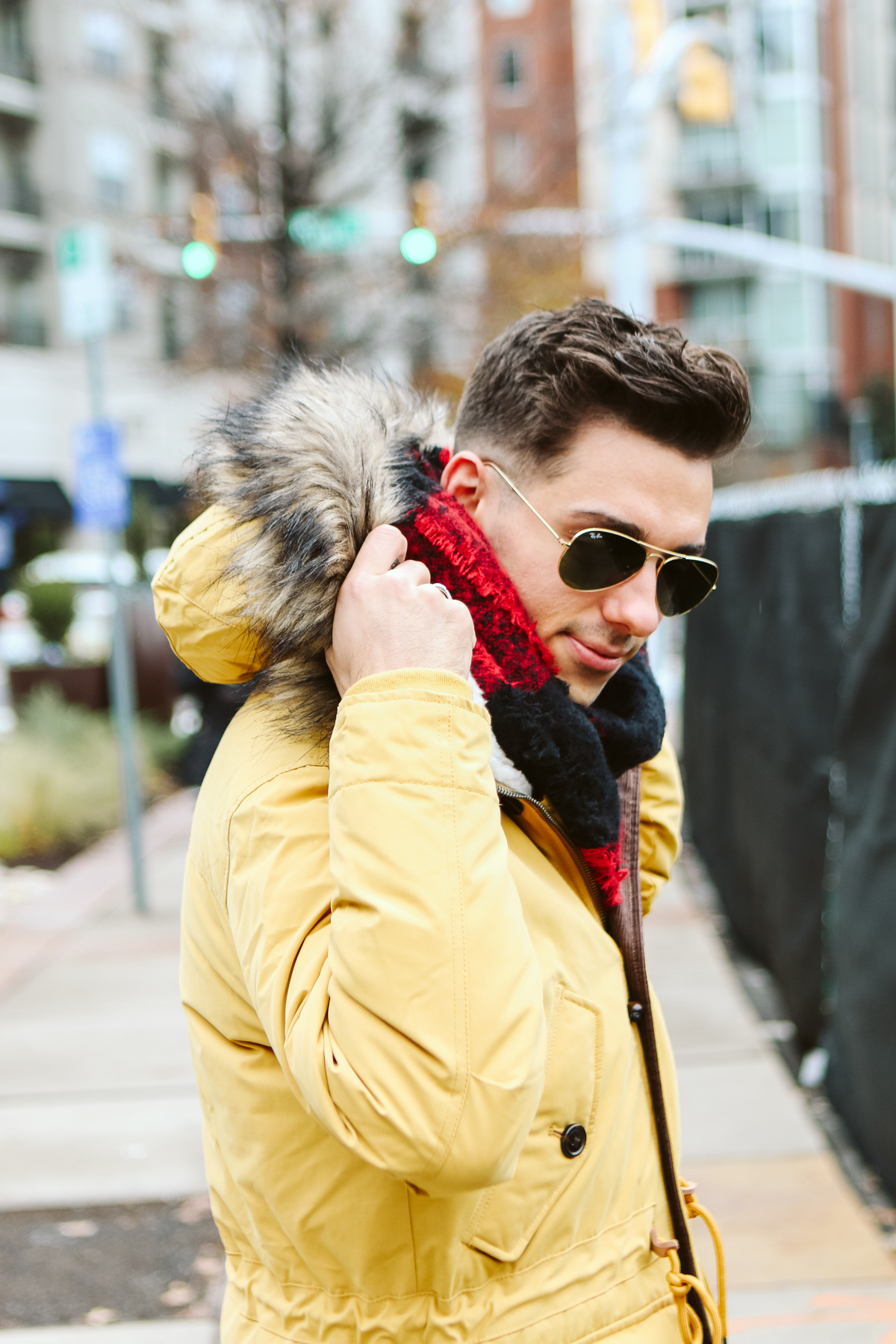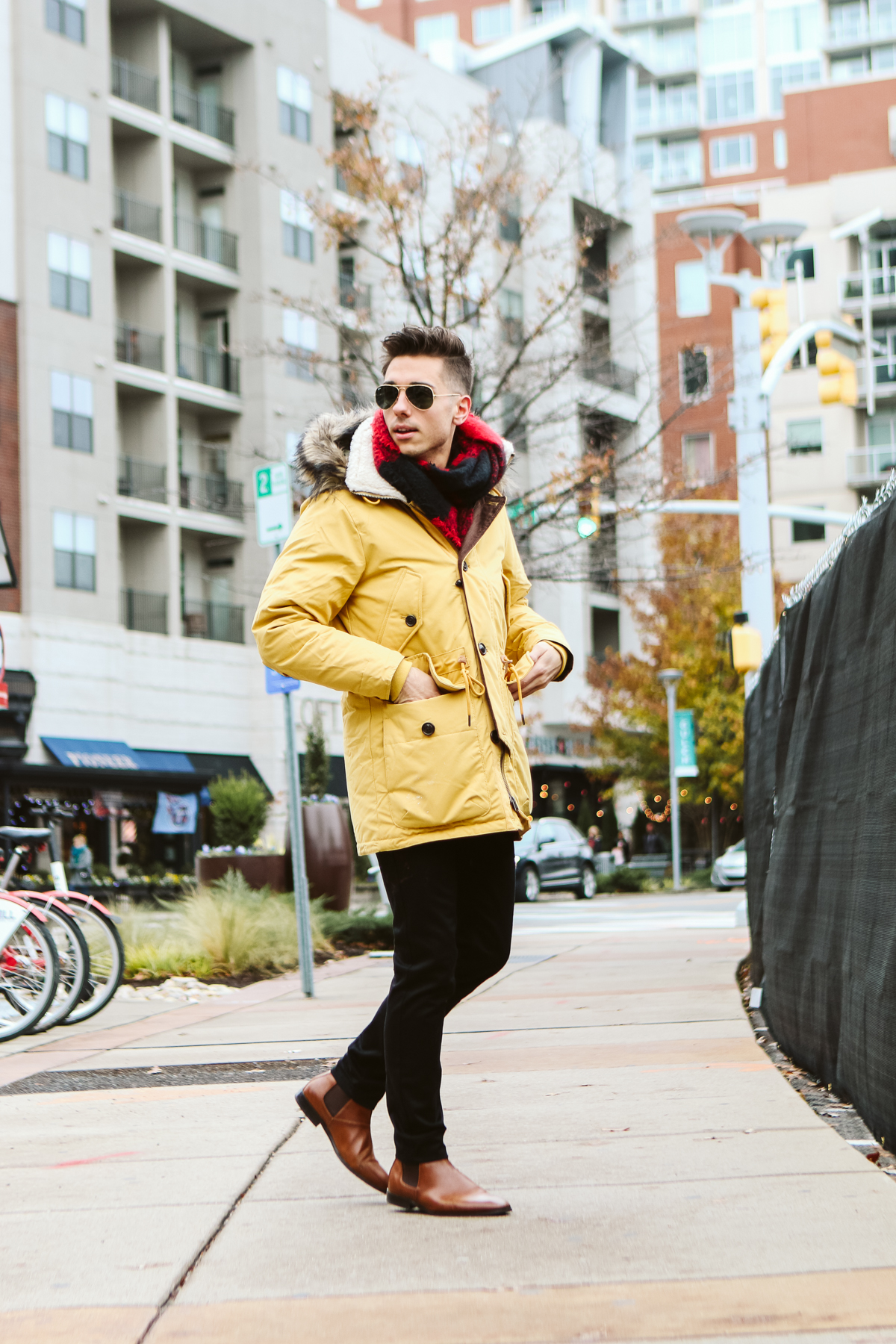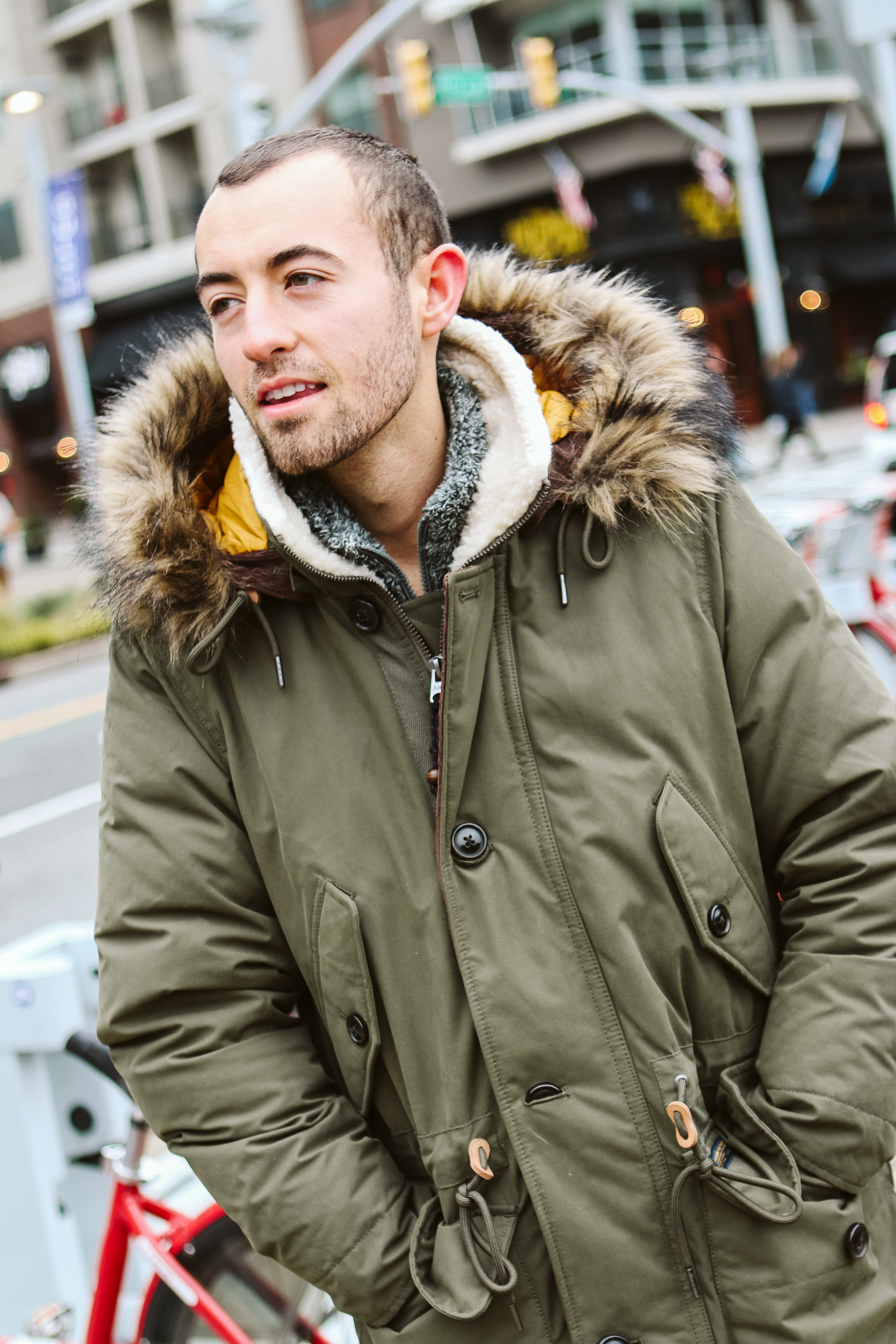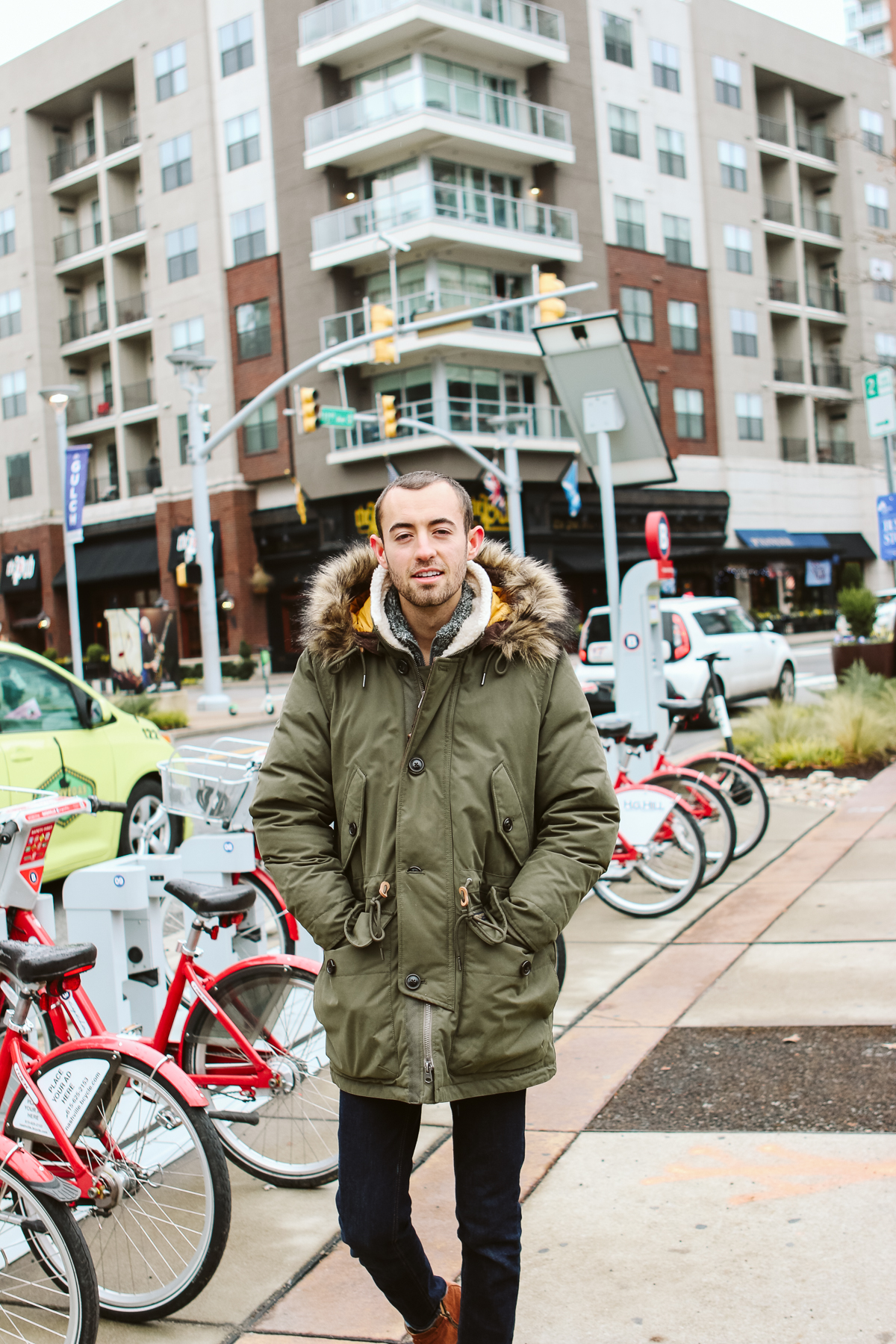 The one trend we've noticed this fall and winter is the oversized look. It seems like everyone is gravitating towards the looser look for jackets — especially for this brand. We're totally here for it. We love the big look for coats and jackets. It adds so much dimension to a look.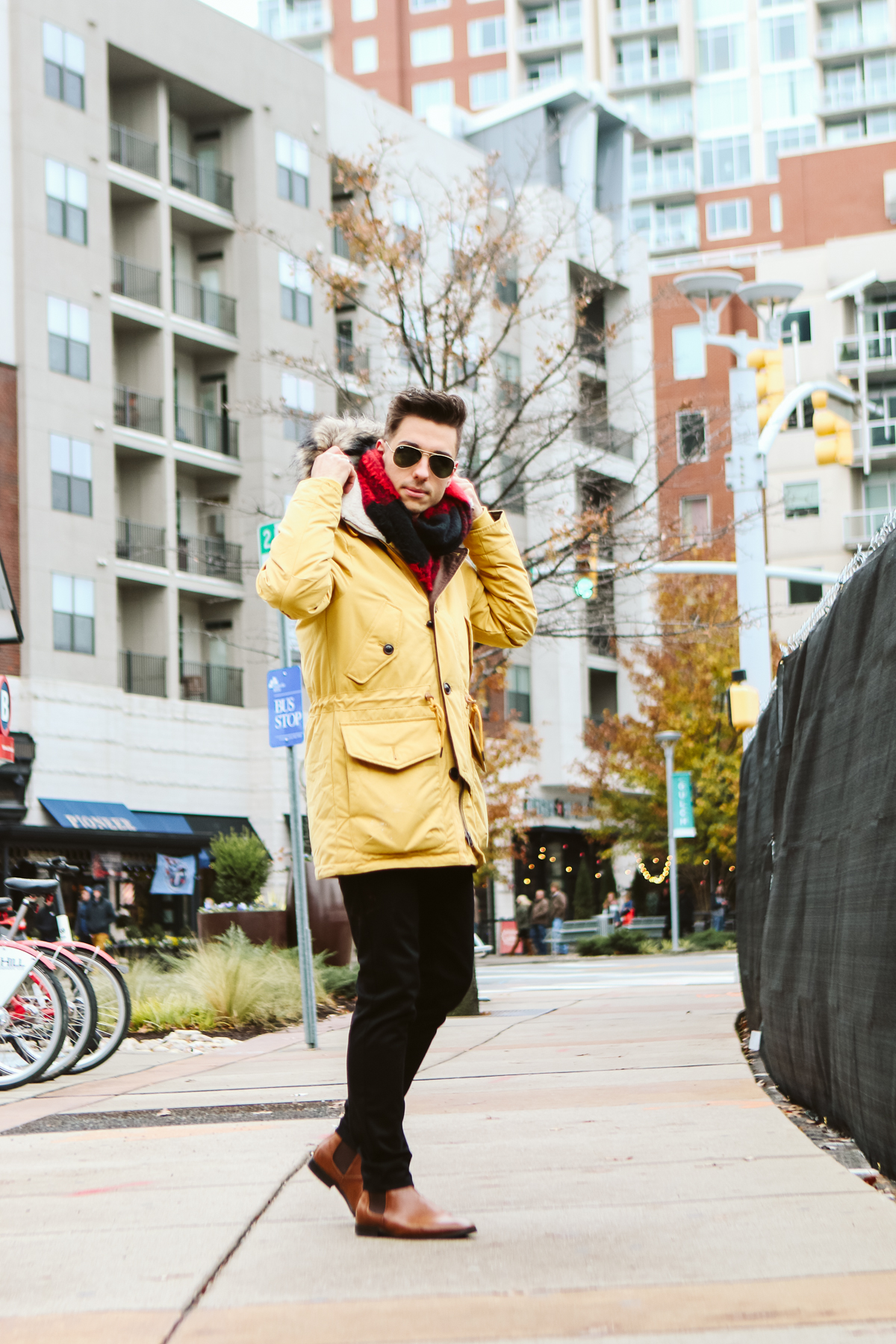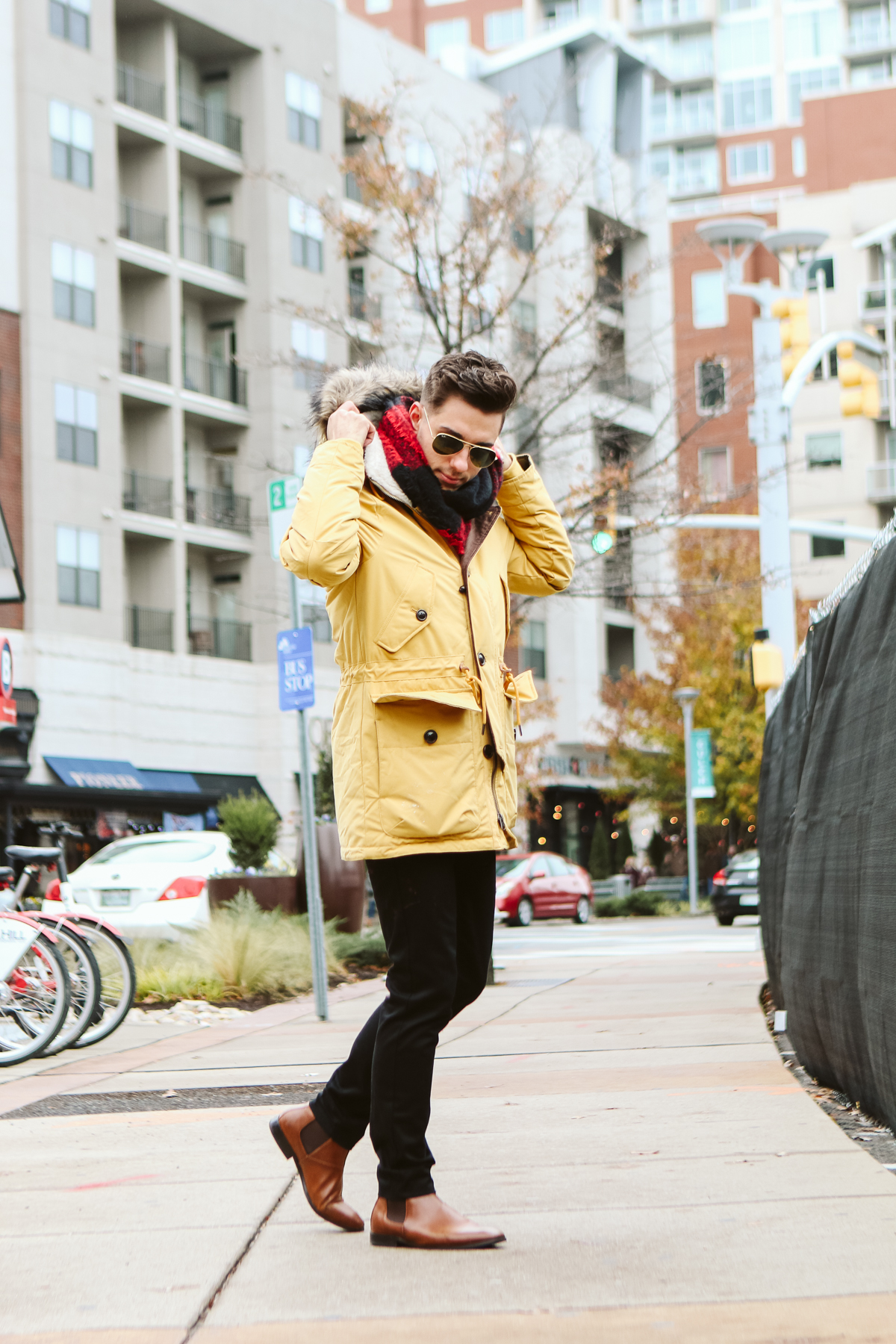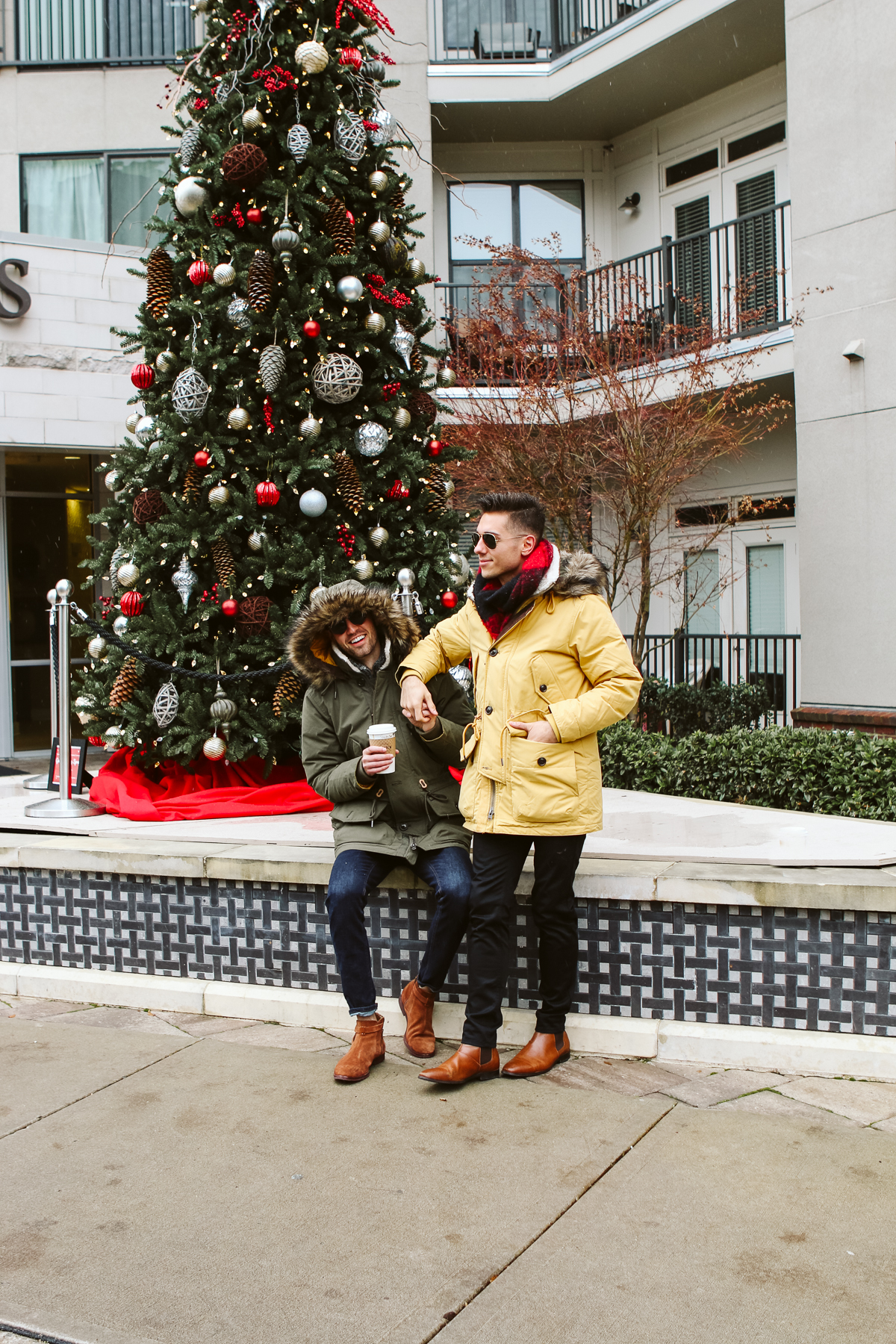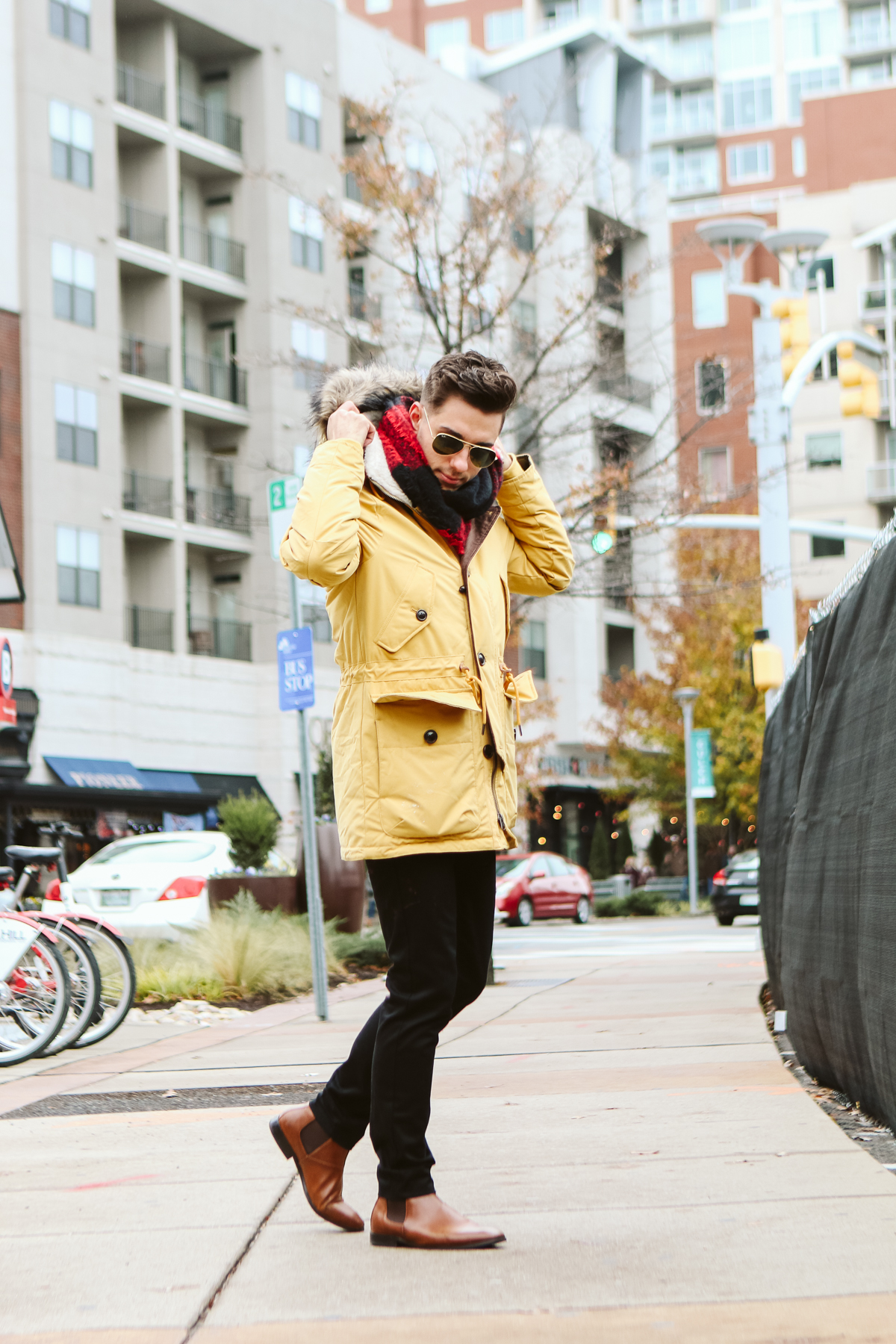 So who's a fan of the winter parka? If you live in a cold area, we highly suggest investing in one of these for winter. Let us know what you think of the colors in the comments below! Until next time…
---
SHOP THIS POST