We totally disagree with those people who say you can't wear white during winter. Ya know, the ones that think it's a faux pas. We are so here for winter whites. To be honest, we wear white all year long. But there's something about a crisp white look in the middle of winter. It just gives us all the vibes. No, we aren't saying you have to wear white from head to toe, but simply incorporate some white into your winter looks.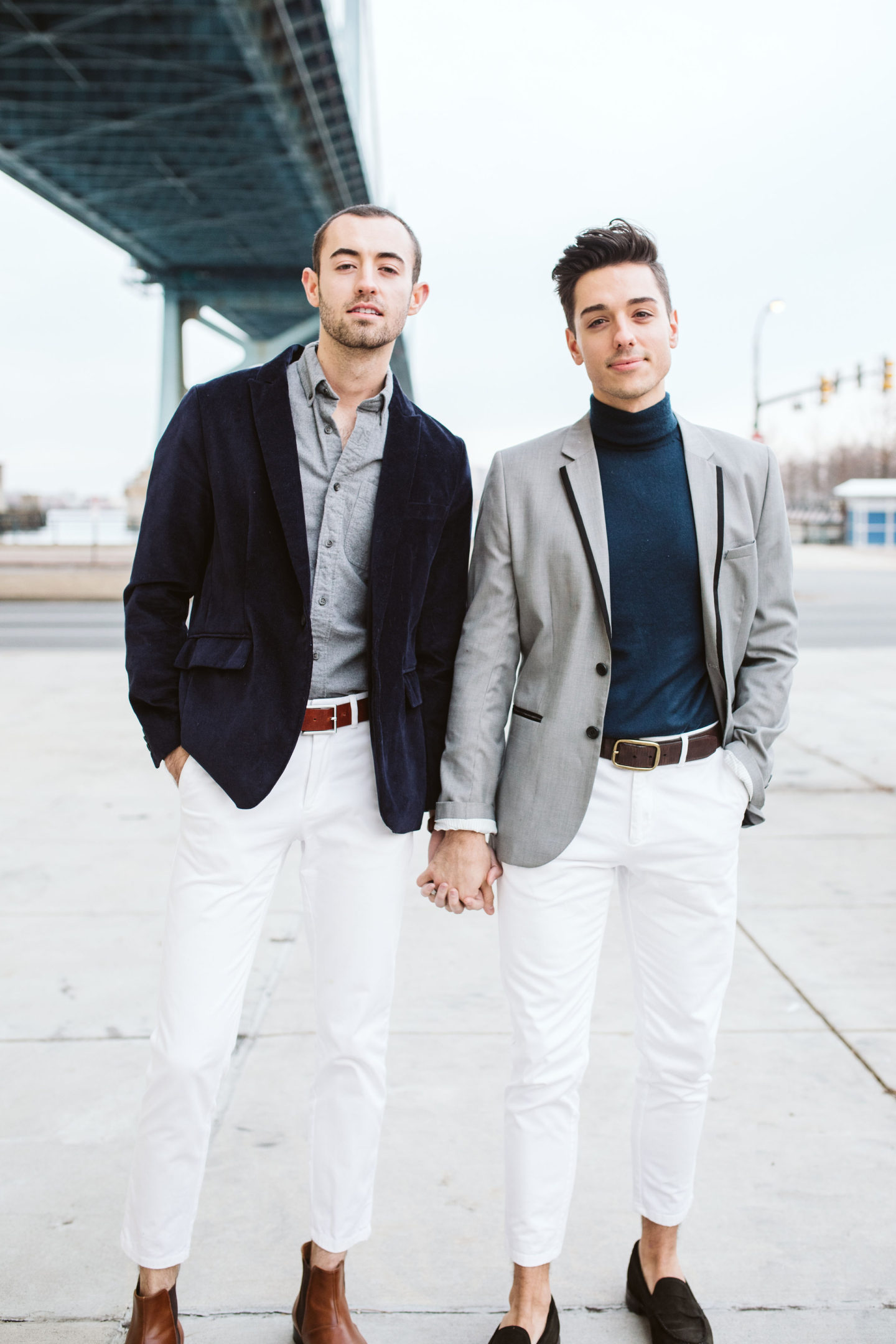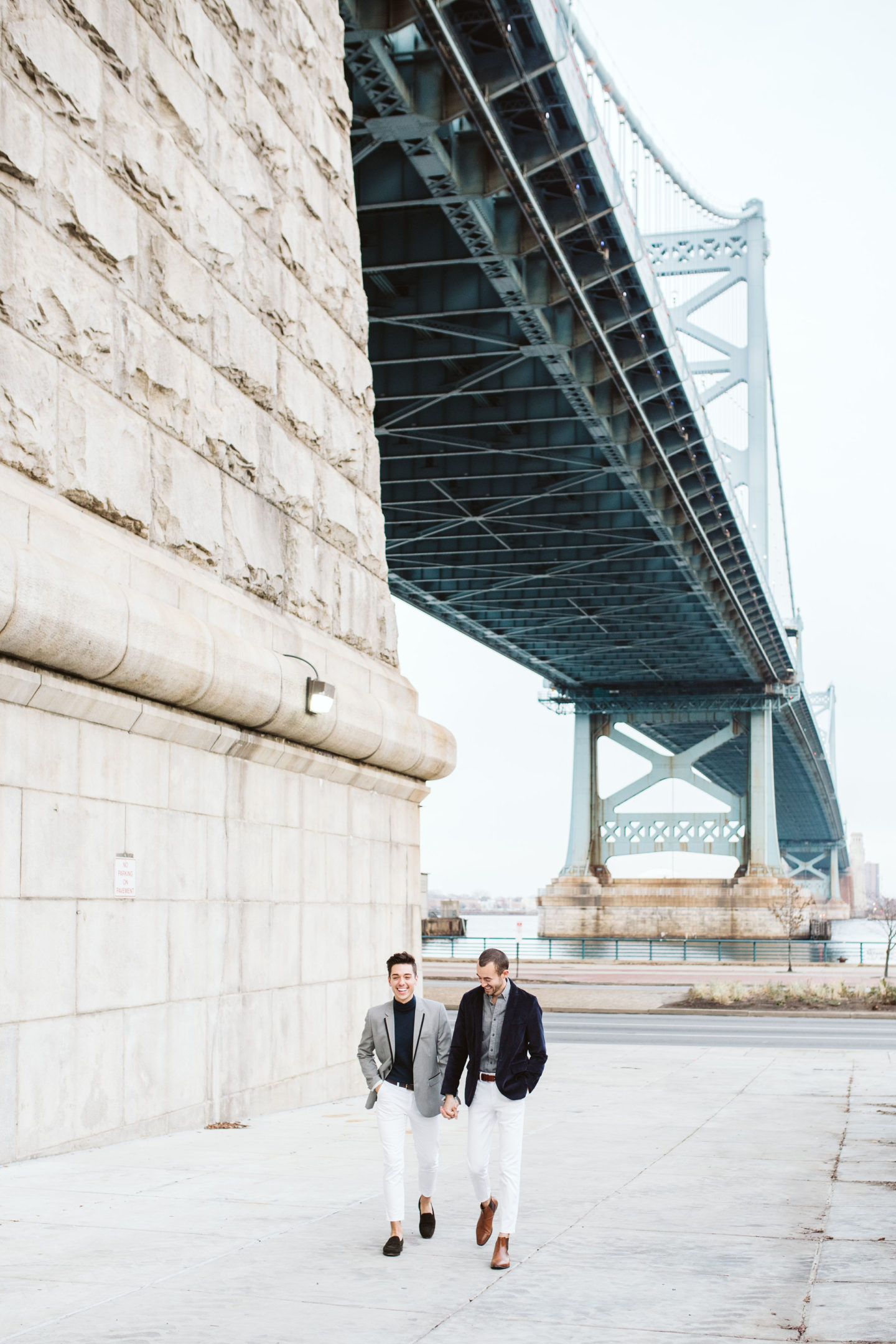 One simple way is with a statement white pant. For us, white pants are one of those pieces everyone should have in their closet. We've really been into cropped chinos lately. We're actually wearing the exact same chino in this post. We found them at Zara and both couldn't resist! We tried to find a link for you guys but didn't have any luck. We will keep looking!
If the idea of this scares you, we get it. White can be a scary color. One route to take is the classic look. For both of these looks, we paired the white cropped chino with a classic blazer. Mike decided to go with a turtleneck underneath, while Alex chose a button-down. The white pants make for such a crisp and sharp look. Nothing scary, right?!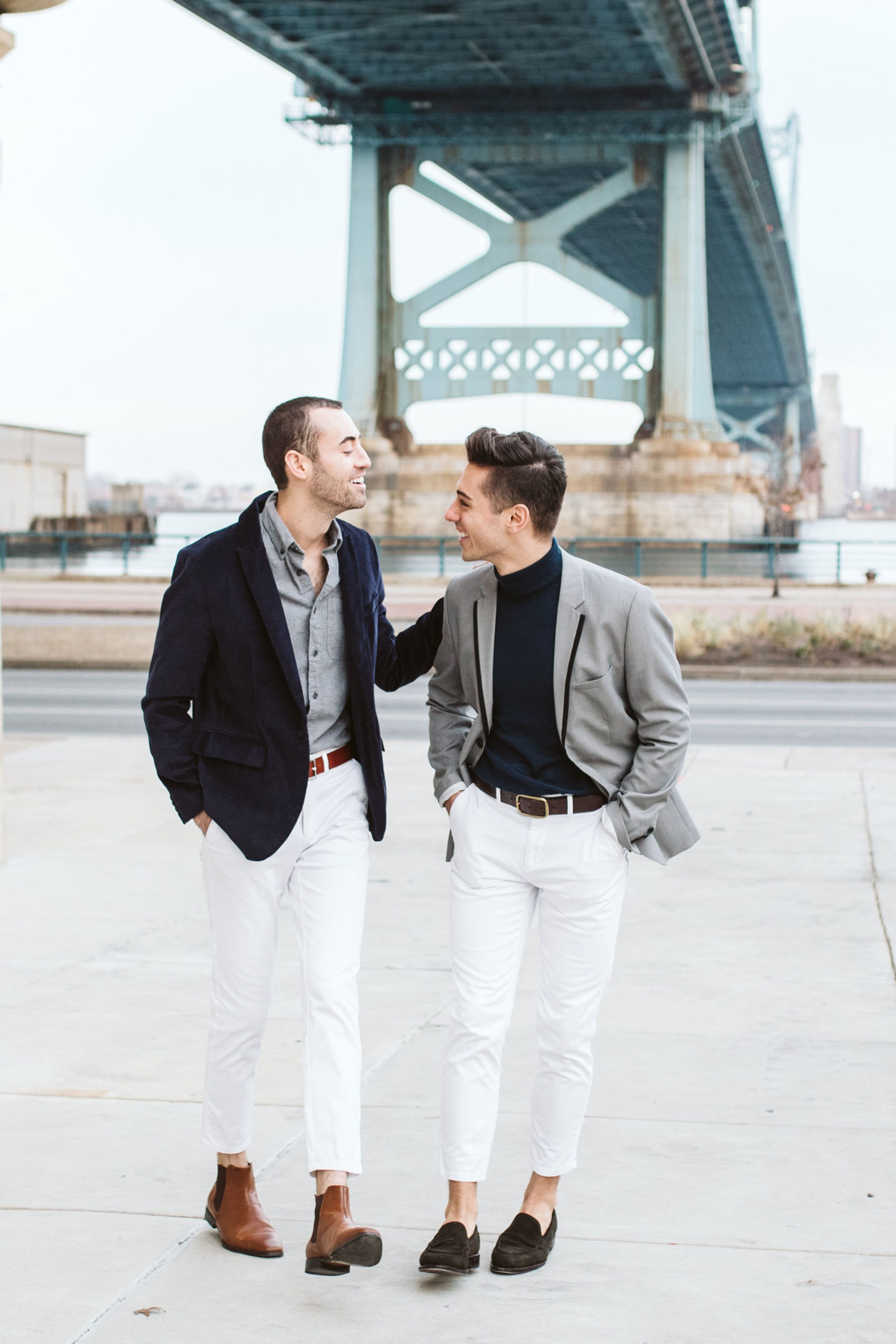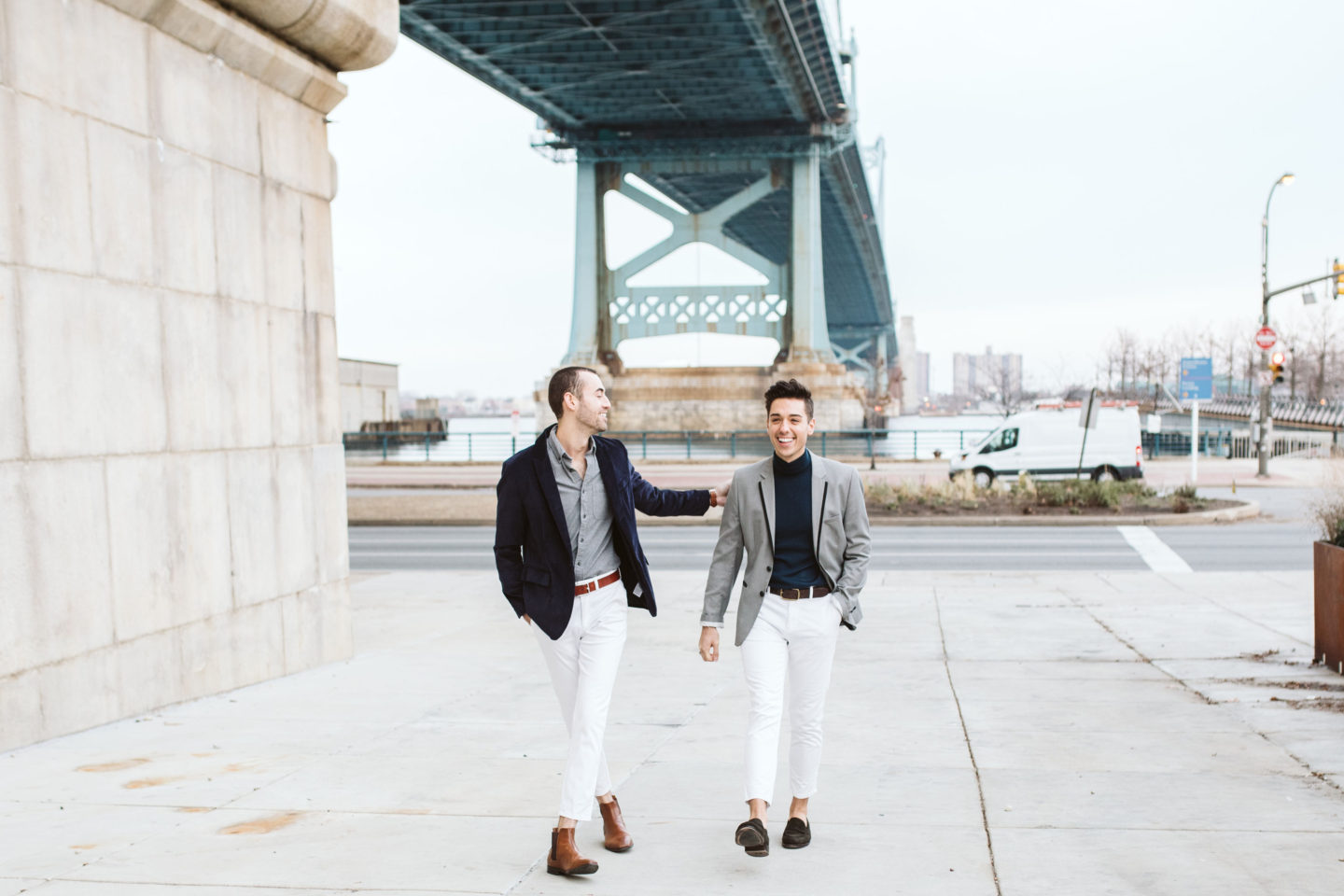 For the shoes, we're giving you two different options. Mike went with the classic loafer. You honestly can't go wrong with this choice. The loafer should be a staple in everyone's closet. On the other hand, you can switch things up by going with a Chelsea boot. Since these are cropped chinos, you might not immediately think of this as an option. But we promise it's a good choice. It adds so much dimension to the cropped look.
So who's with us?? Are you on the winter whites train? We highly suggest trying this out during the winter season. It's an easy way to switch things up and be bold. Let us know what you think in the comments below! Until next time…