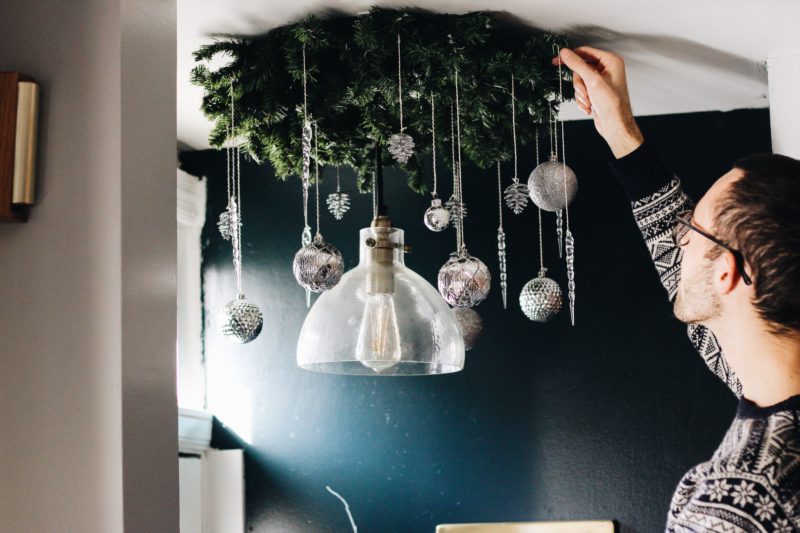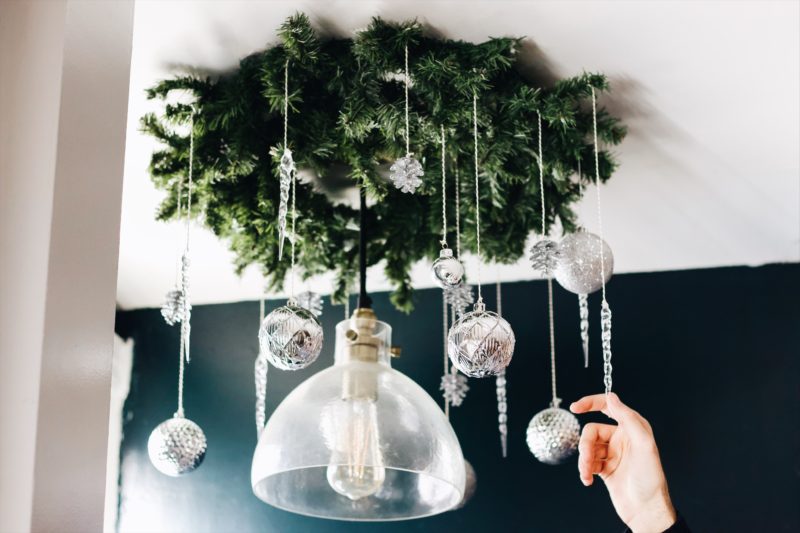 Guys, we can't believe we are already on day five of Blogmas! What do you think so far?! We are having so much fun with this year's content. By popular request, we are really trying to show a lot of our holiday decor. Hopefully, you had a chance to check out our tree. Now it's time to share one of our favorite holiday projects — our hanging wreath.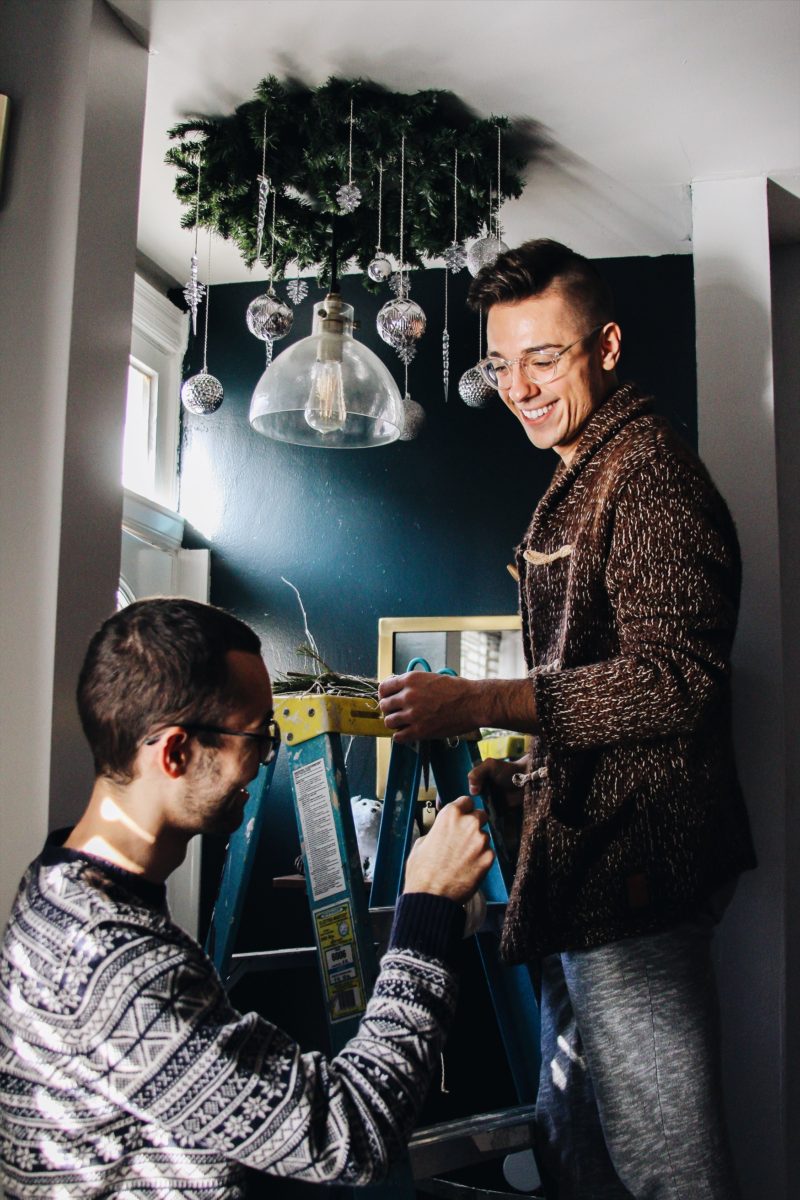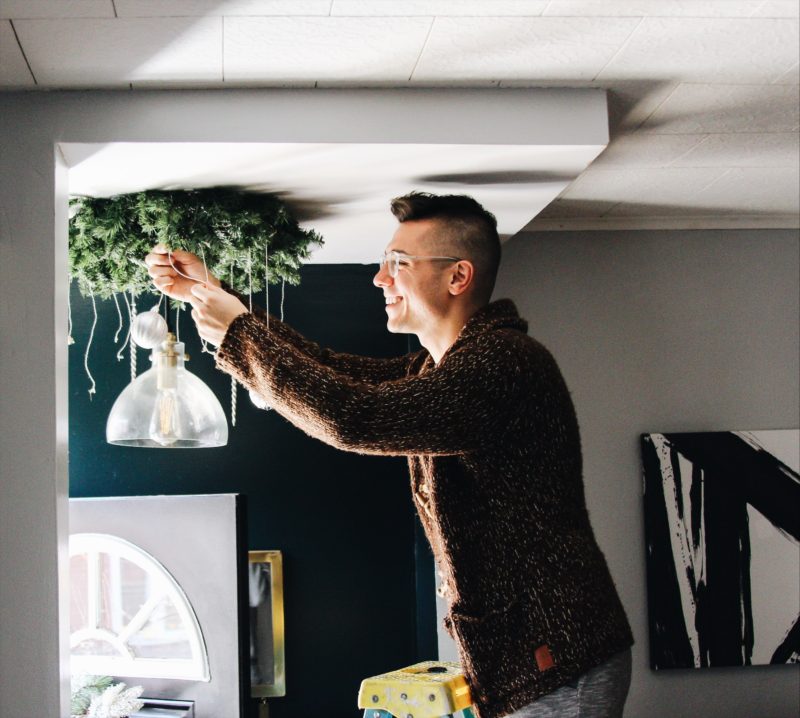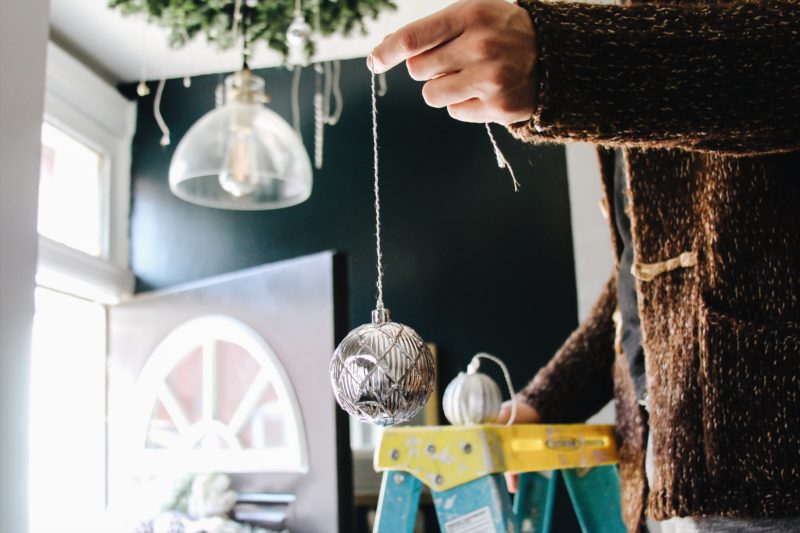 This DIY project is something we started last year. It was our first holiday in our new house and we finally had space to go wild (remember, we used to live in a 400 sq. ft. apartment!). We now have a little entryway when you first walk in the door. When we moved in, we replaced the old light and really tried to create an inviting space. We installed a glass pendant light, painted the walls and added some decor pieces. But we didn't want to neglect the space when it came to decorating for the holidays. That's when we thought about adding a wreath with a bit of a twist. You've probably seen a million different ways to use a wreath for the holidays. From the traditional door hanging to adding one on top of a mirror, the options are nearly endless. We decided to stick the wreath around the light, as almost to outline the shape. We literally stuck it right to the ceiling using Command strips (damage-free). This was a simple way to draw your eyes up. Oddly enough, it also seems to make the ceiling feel taller than it actually is. 
Now, here's where the fun part starts. Since the wreath is upside down, we had to get creative with decorating. We really wanted the final product to look grand. That's why we went with silver ornaments that would reflect the light. We also used icicle ornaments to add another shape. In order to properly secure the ornaments, we used a spool of twine. We used different lengths to create more dimension. We cut the desired length and tied it to the ornament. Then, we wrapped the twine around a branch and tied a small knot to secure it in place. We tried to space the ornaments a few branches apart. This helped fill out the entire wreath. We didn't use any other colors since our theme is Winter Wonderland.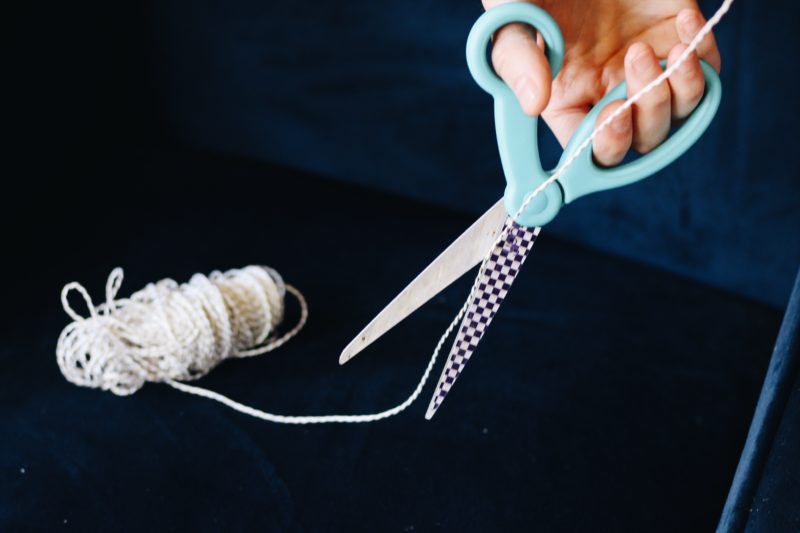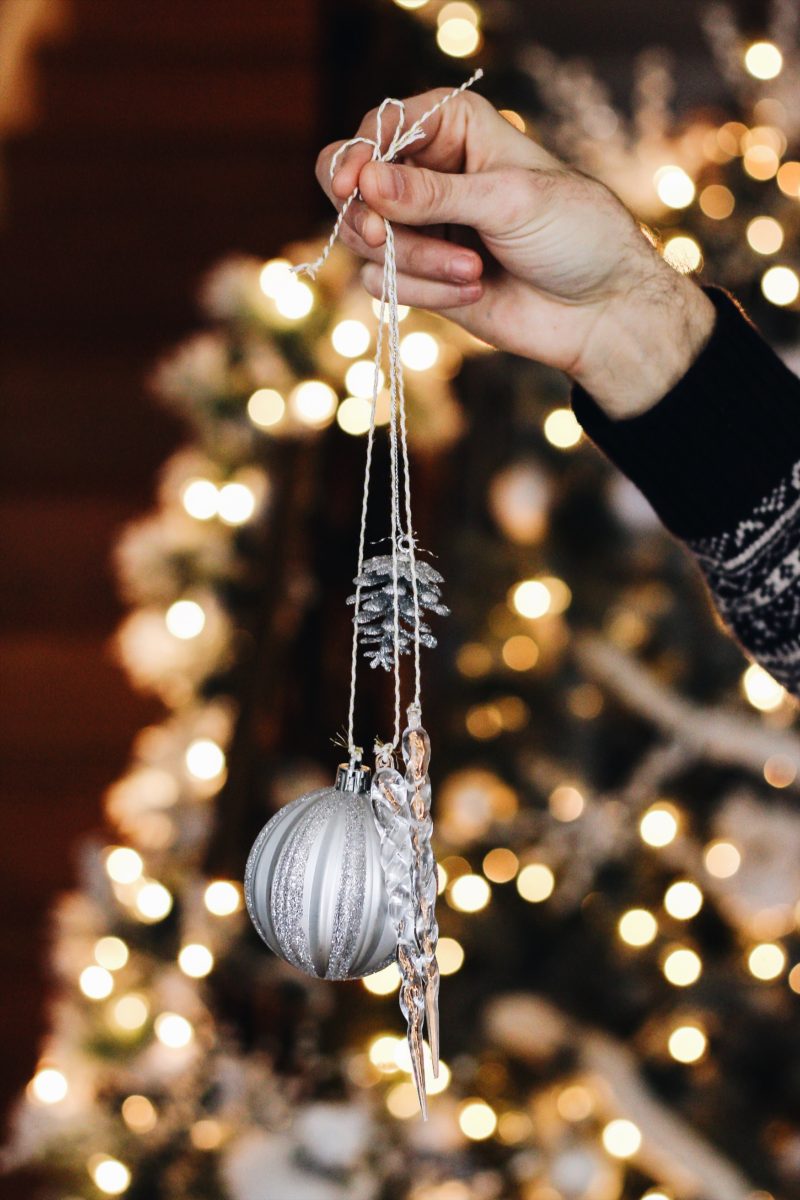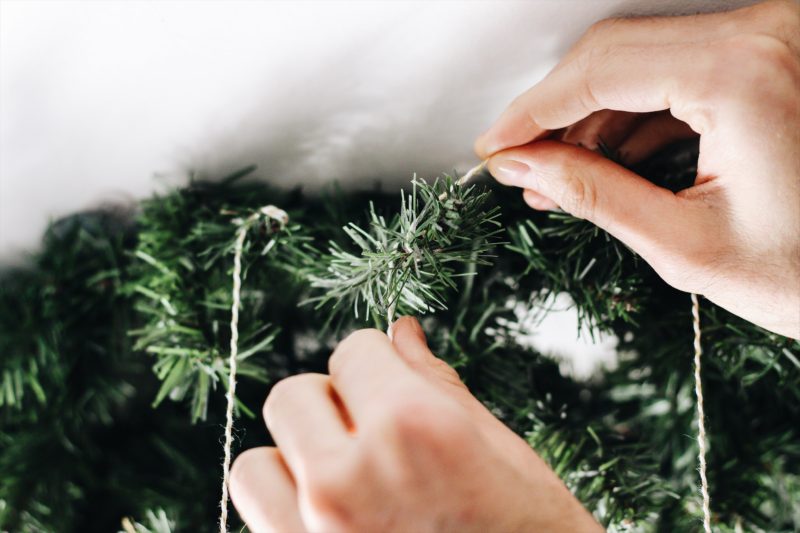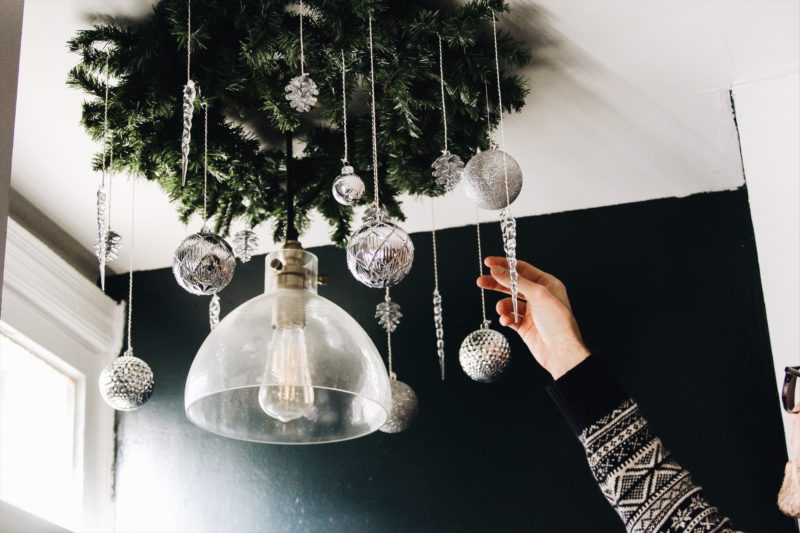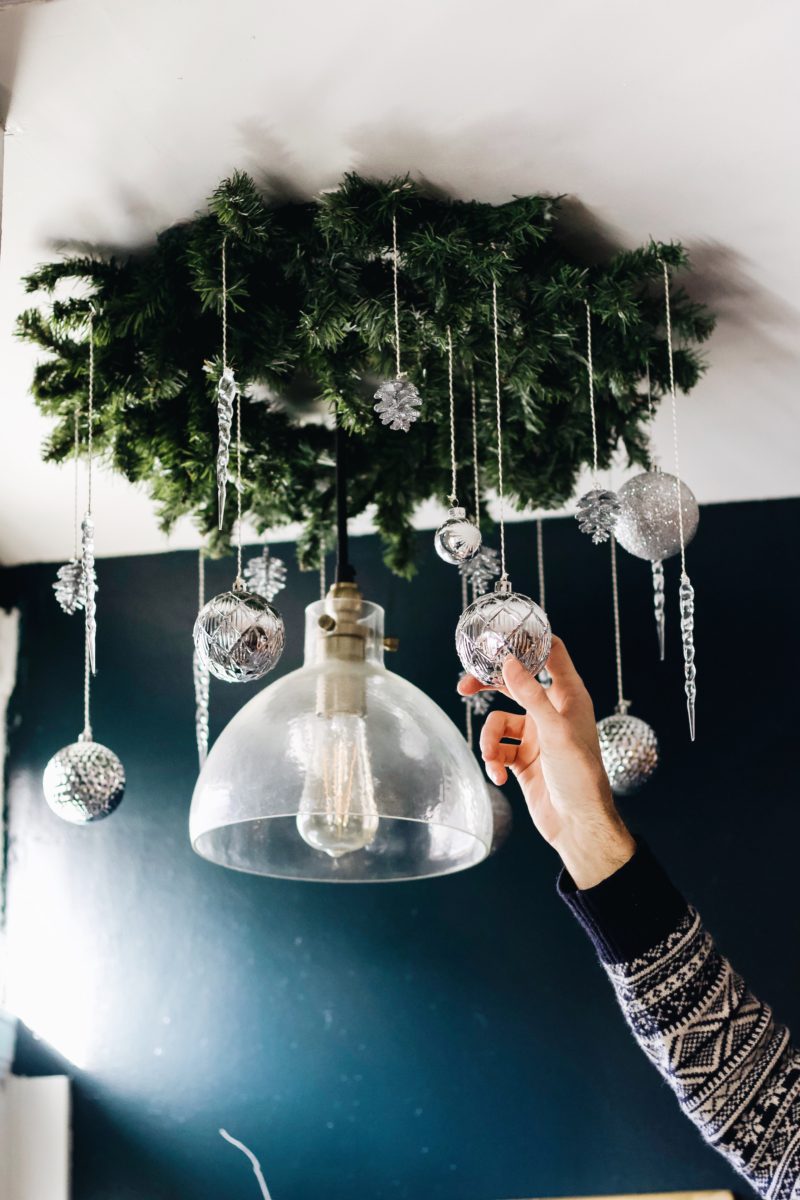 ---
WHAT YOU NEED
Wreath (size depends on light)
15-20 Ornaments (enough to fill out the wreath)
Spool of Twine (can also use clear string)
Command Strips – Medium
Scissors
INSTRUCTIONS
Secure wreath to ceiling with Command strips
Cut the desired length of twine and tie to ornament
Wrap twine (with ornament) to branch and tie knot at end
Be sure to space out the ornaments to fill out the wreath
---
From start to finish, this DIY project takes less than one hour. It's really that easy! We love how we were able to add some holiday decor to a sometimes forgotten space. It truly is one of our favorite holiday projects!
What do you think? Let us know in the comments below! Until next time…