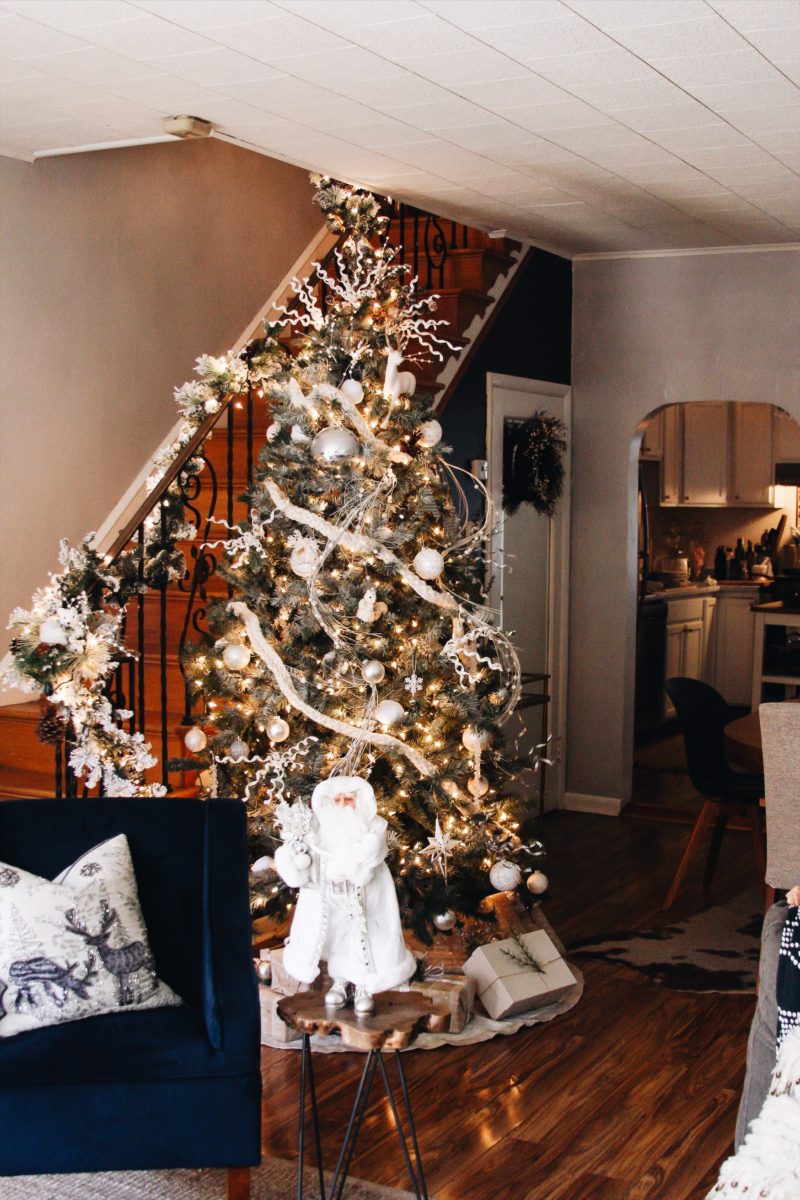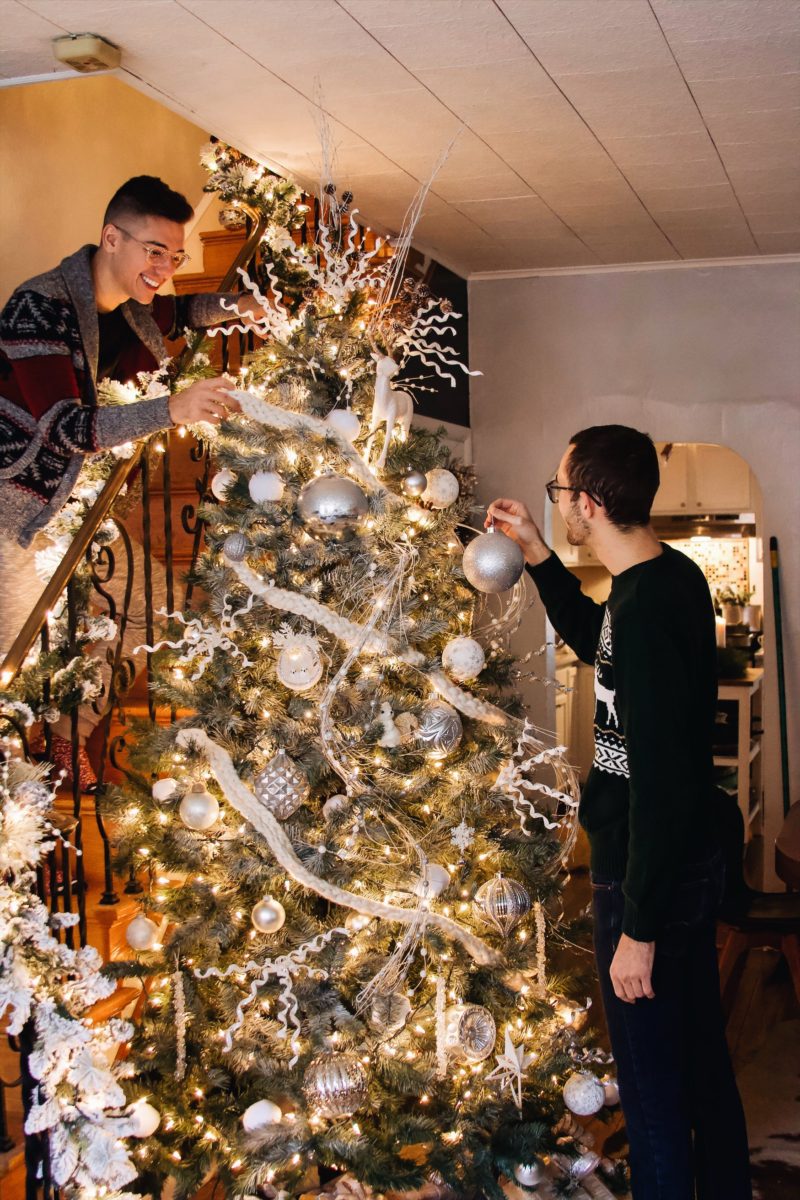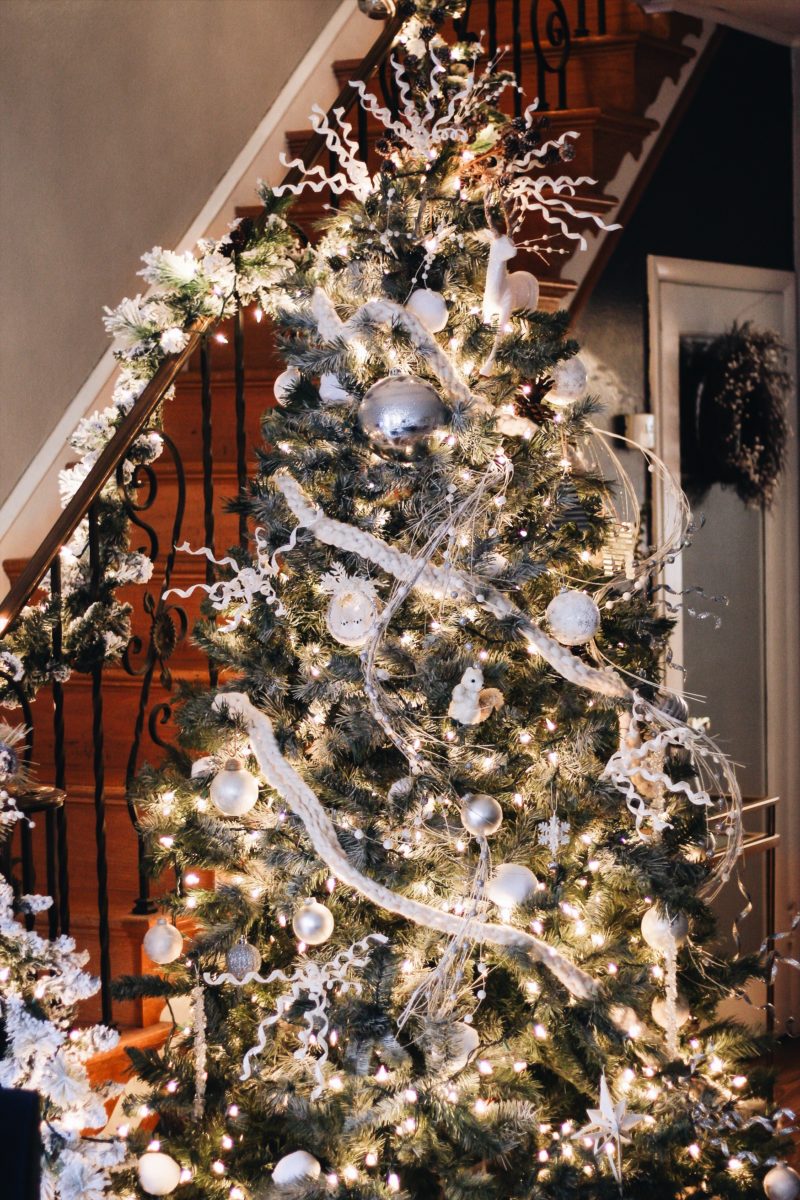 It's FINALLY time to decorate the Christmas tree! But if we're being honest, we started a few weeks ago. Guys, we couldn't wait any longer! You probably already know this from Instagram. We are so excited to share Blogmas Day Four with you. We're giving you the lowdown on our holiday theme this year and how we decorated our Christmas tree.
Let's start with our theme. We didn't want to use bright colors this year. As much as we love the traditional red, we wanted to keep things really light this year. That's why we decided to go with a "Winter Wonderland" theme. First of all, doesn't that sound just so festive?! The best part is before we even say hello, it's the first thing our friends say when they walk through the door. That means we really pulled off the theme this year. Woohoo!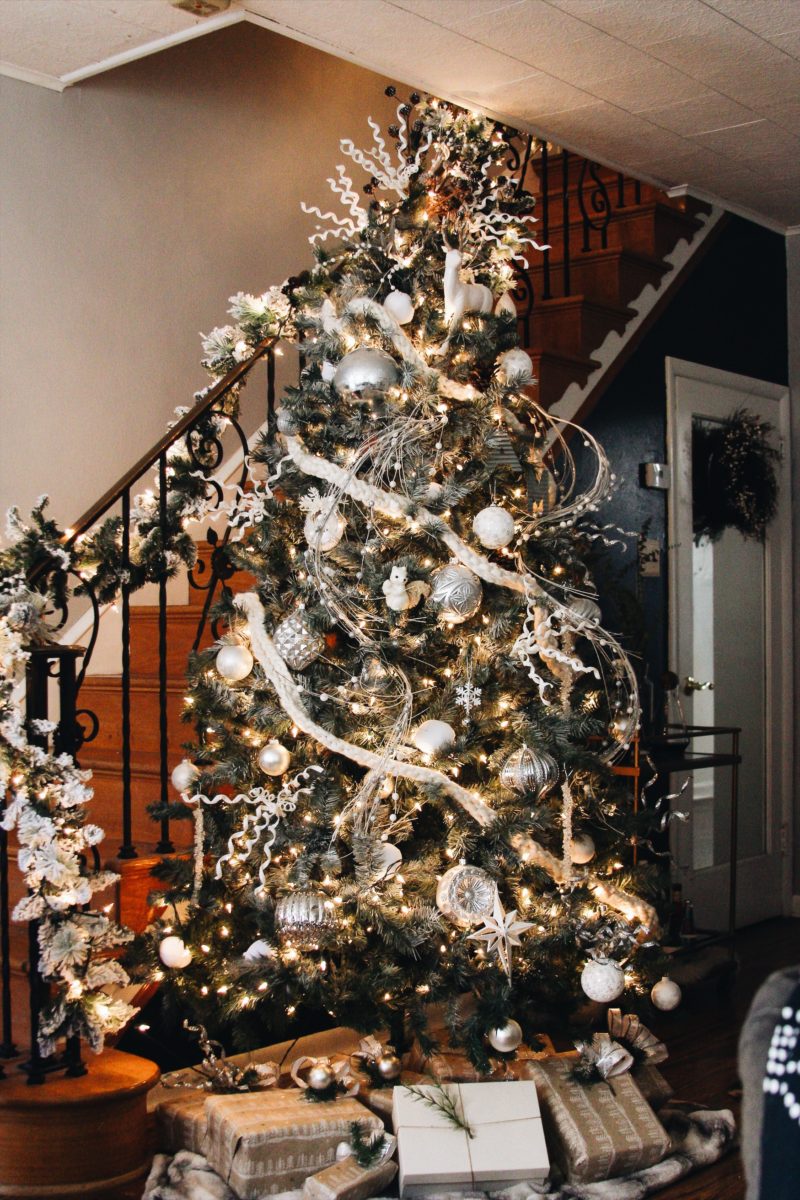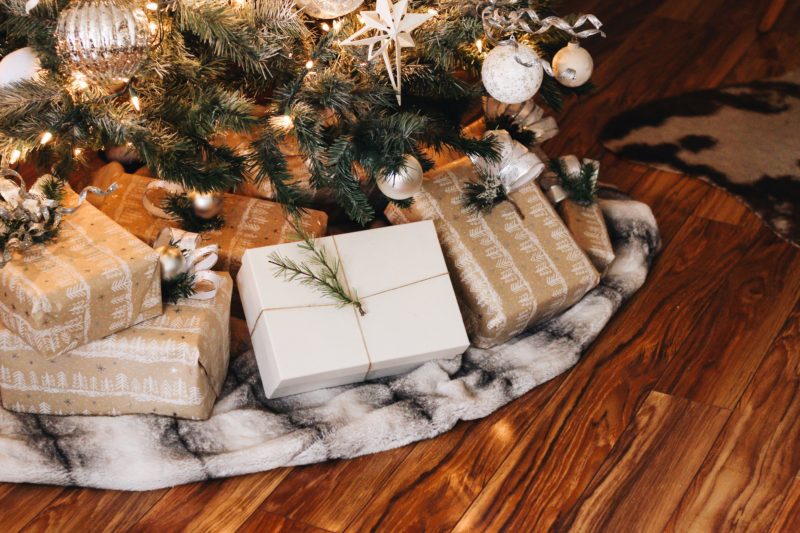 As far as the theme details, we wanted to use a lot of white, silver, and natural colors and textures. That was big for us. We wanted to incorporate a lot of dimension with our textures this year, too. You'll notice that when you look at our tree. We picked up knit garland from Crate & Barrel and we are obsessed. We've never used knit garland before but it really adds a cozy feel to the tree. Plus, it's ivory and matches our theme perfectly.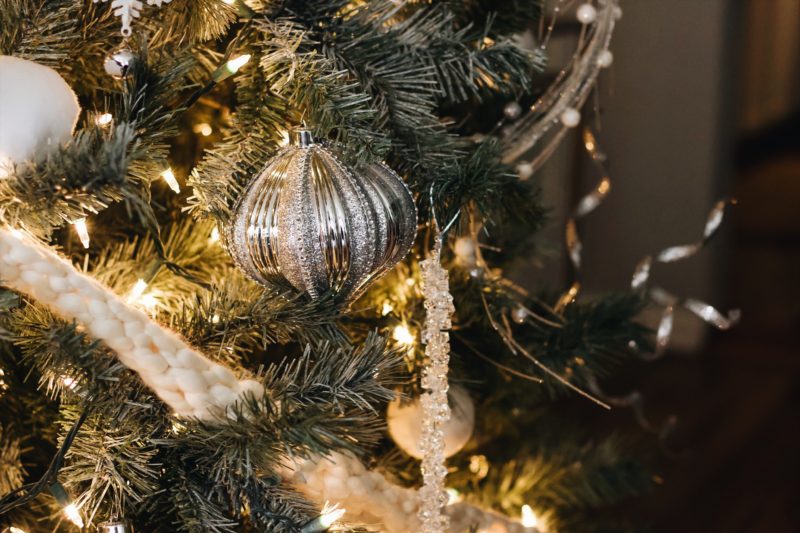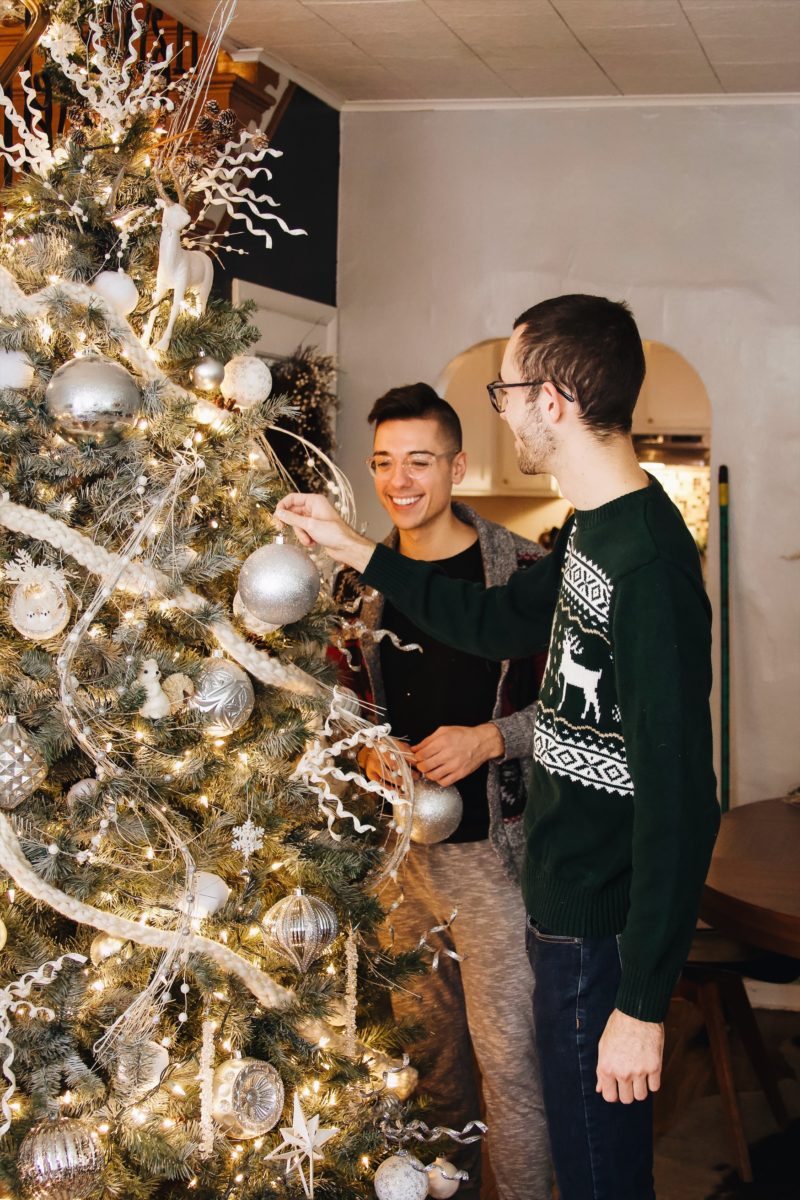 When we decorate our tree, we don't stick to just one store. We shop at Target, HomeGoods, A.C. Moore, and Marshalls. Oh, and even Walmart, and Michaels, and…we literally could keep going! It's really difficult if you limit yourself to only one or two stores. That's why we shop just about everywhere. Maybe it's just an excuse to keep shopping.. 😉
Alright, let's talk about the ornaments. You'll notice we used mainly white and silver. We like to use a variety of sizes. We actually found a pack of 9 large silver ornaments at Home Depot. It was the last pack on the shelf! We wanted the large ornaments to look like they were almost sitting in the tree. We tried to tuck them in to achieve the look. Plus, the large ornaments help break things up.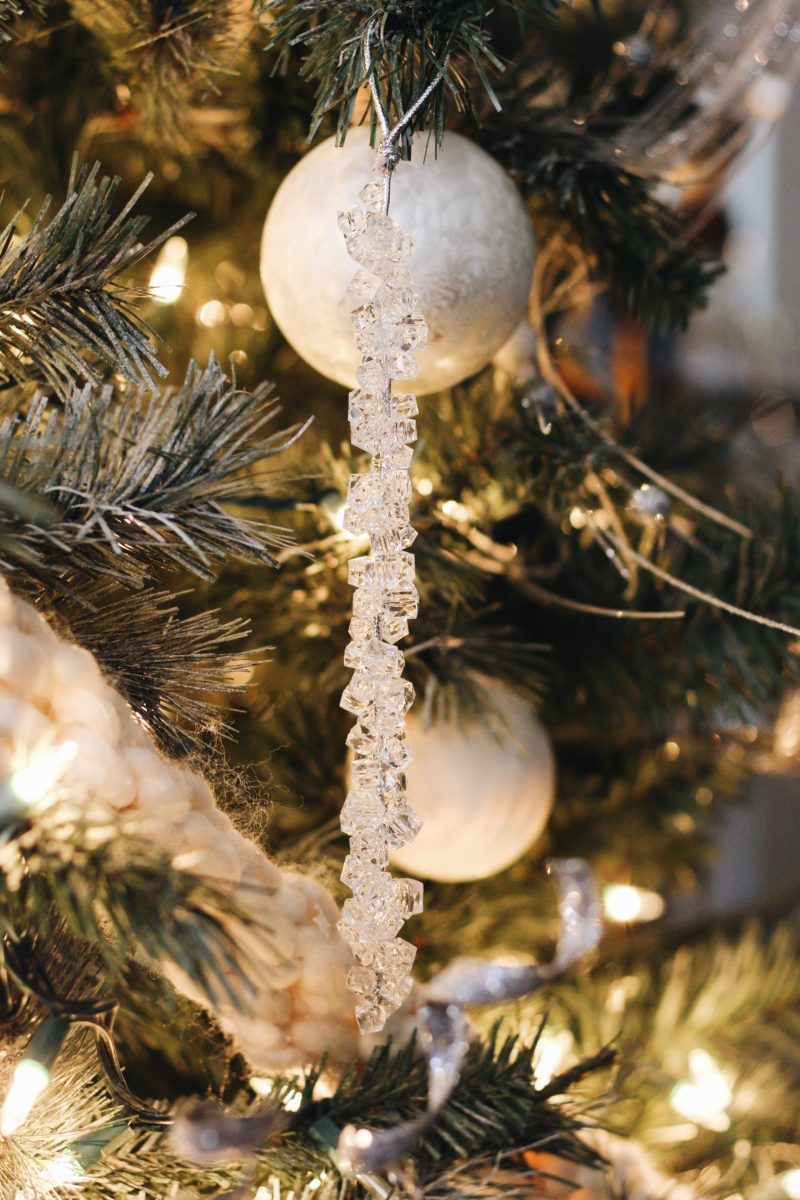 When we were shopping for ornaments, we stumbled upon these cute little fake snowballs. Instead of using them for their intended purpose, we decided to place them throughout the tree. They are so light that we didn't even use hooks. It was another way to introduce some texture while keeping things really white.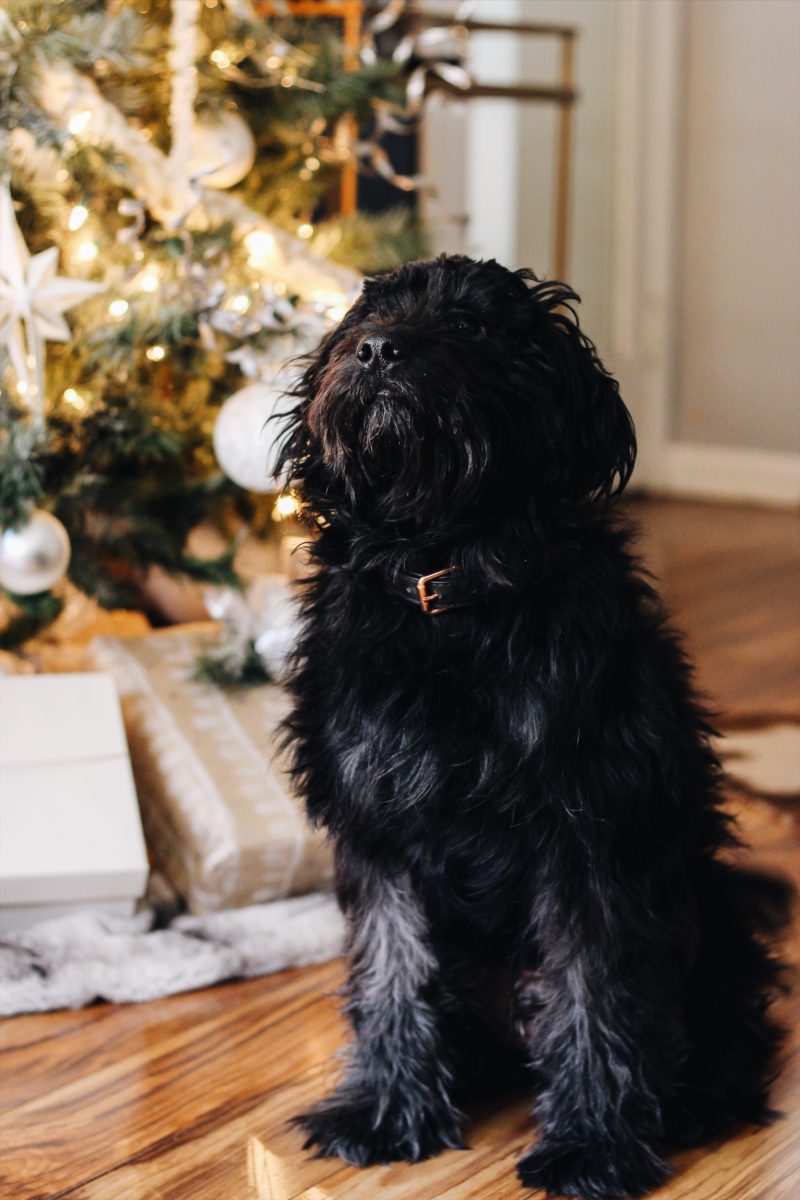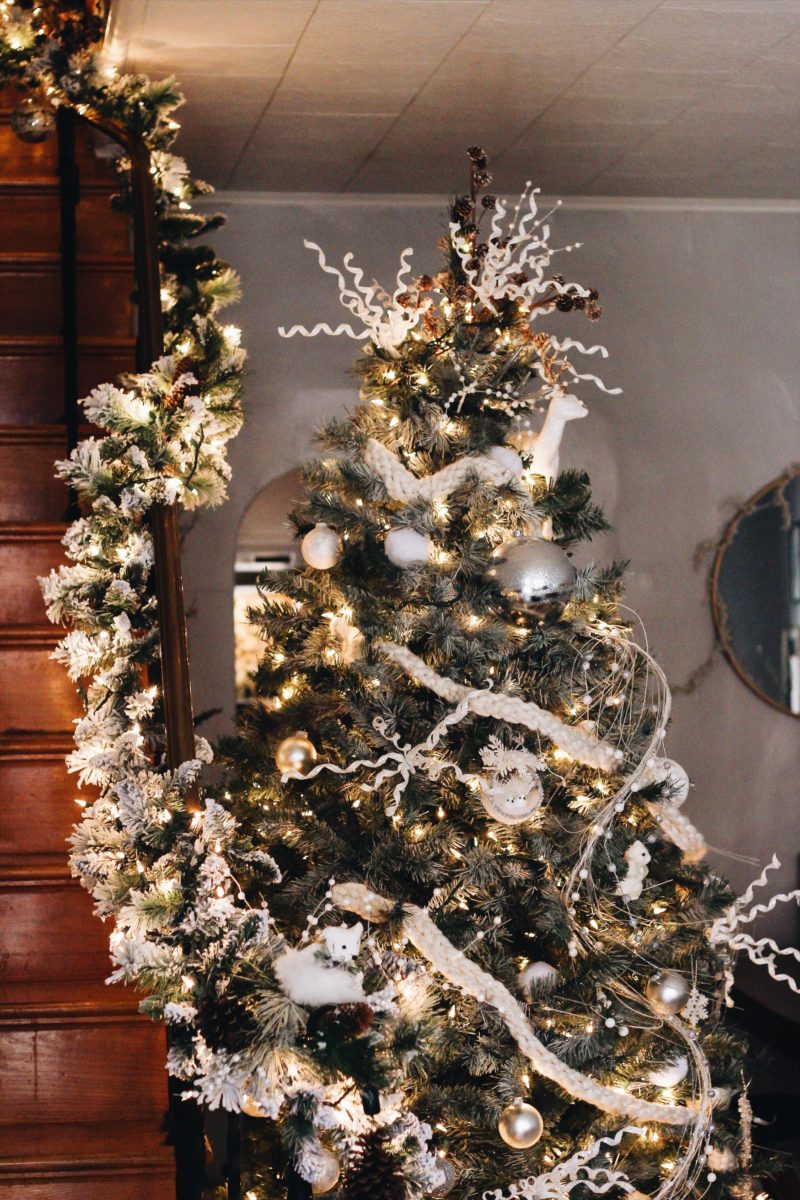 We also used various picks and sprays throughout the tree. We found most of them at A.C. Moore and Michaels. We used a lot of the spiral shape to give a bit of a whimsical feel. We love how they almost pop out of the tree.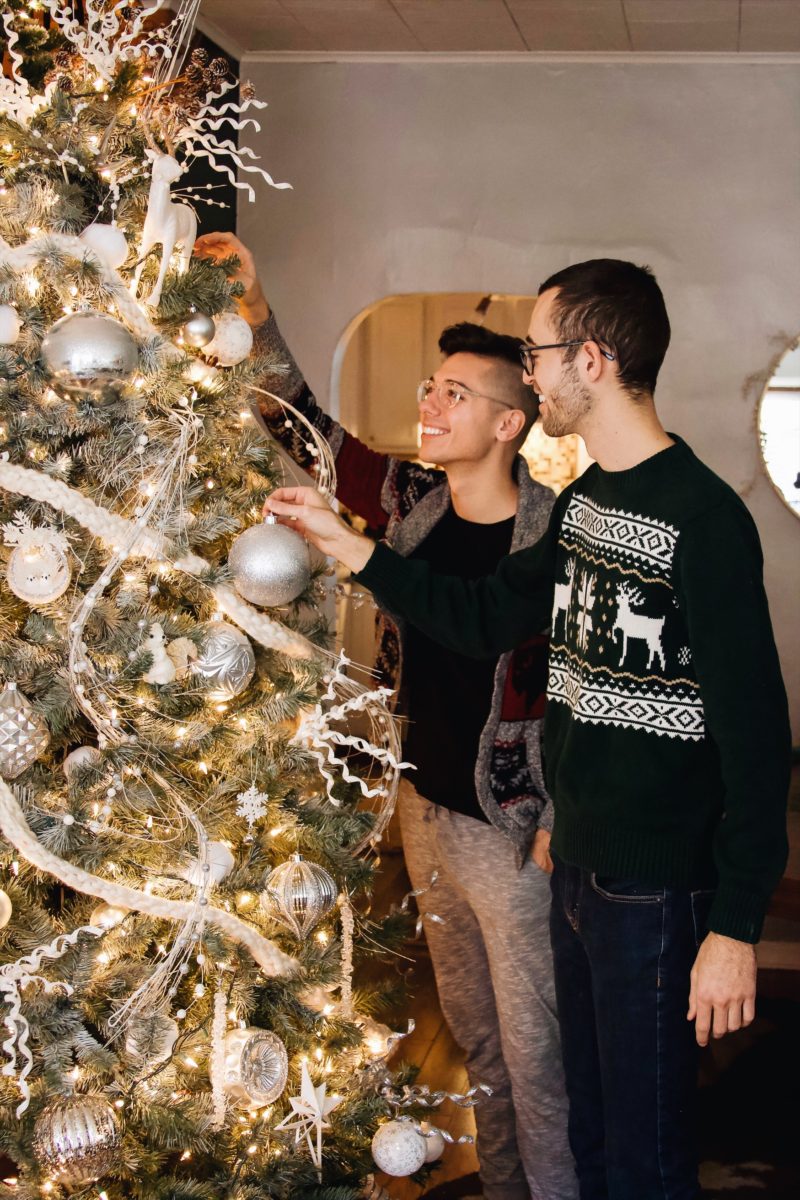 We used quite a few picks and sprays to create the tree topper. We even used some artificial twigs on top. By combining the different sizes and textures, it really draws your eye in — at least for us! We also added a deer and silver antler on top to just be a little "extra" haha. The more the merrier, right? We wanted the top of the tree to have a lot of things going on. We wanted it to draw you in and keep you looking at all of the hidden pieces.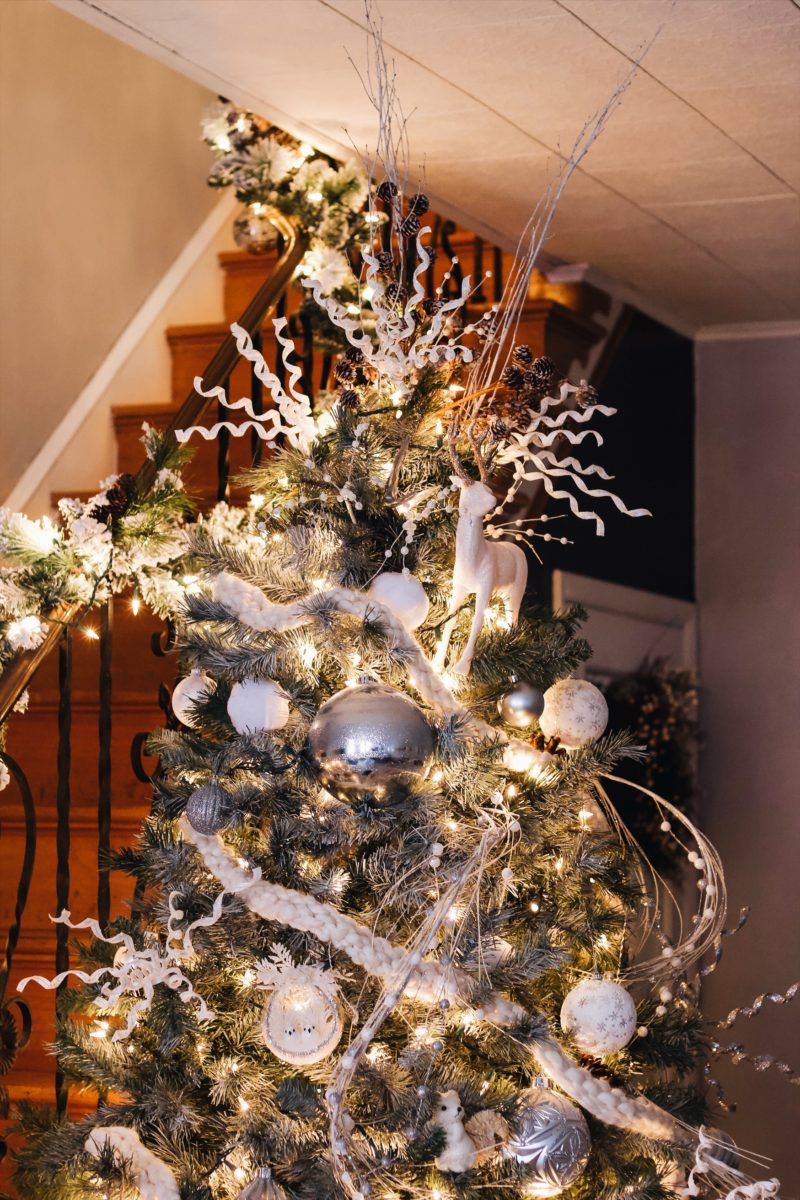 You'll also notice how we have a bunch of gifts at the bottom. We actually used old boxes from packages and wrapped them up. We love the look of gifts around a tree! Instead of waiting for actual gifts, we found a few boxes in our office and created the look ourselves. We used ornaments and garland to decorate the outside. It helped continue the theme all the way to the bottom of the tree.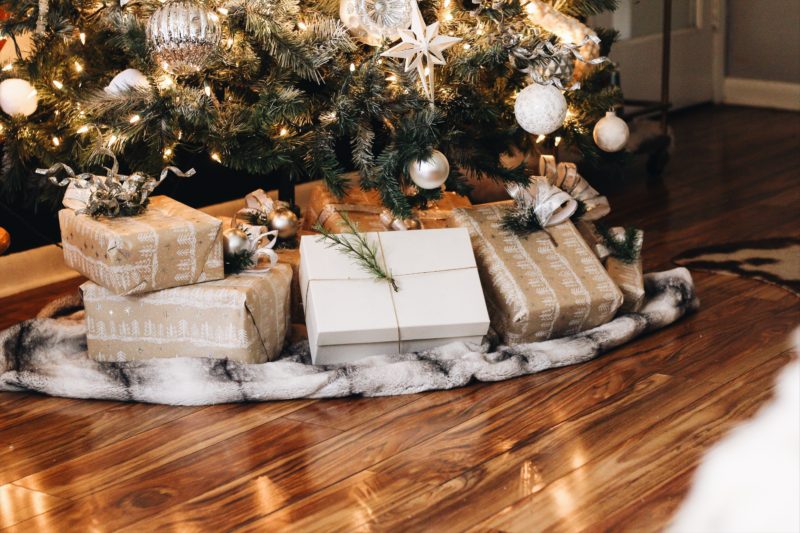 We are so happy with the how everything turned out! We really feel like we achieved the look we were going for. Let us know what you think in the comments below! What's your theme this year? We want to know!
Until next time…
---
[jetpack_subscription_form]