It's officially the start of Blogmas 2017! Guys, we are SO excited! Since the holiday season is in full swing, we thought we'd start things off with our latest holiday trip. If you've been following us for a while, you know we recently took a trip to AC Hotel National Harbor. For those of you unfamiliar with National Harbor, it's right outside of Washington D.C. It is seriously one of the cutest areas we've visited — especially during the holiday season.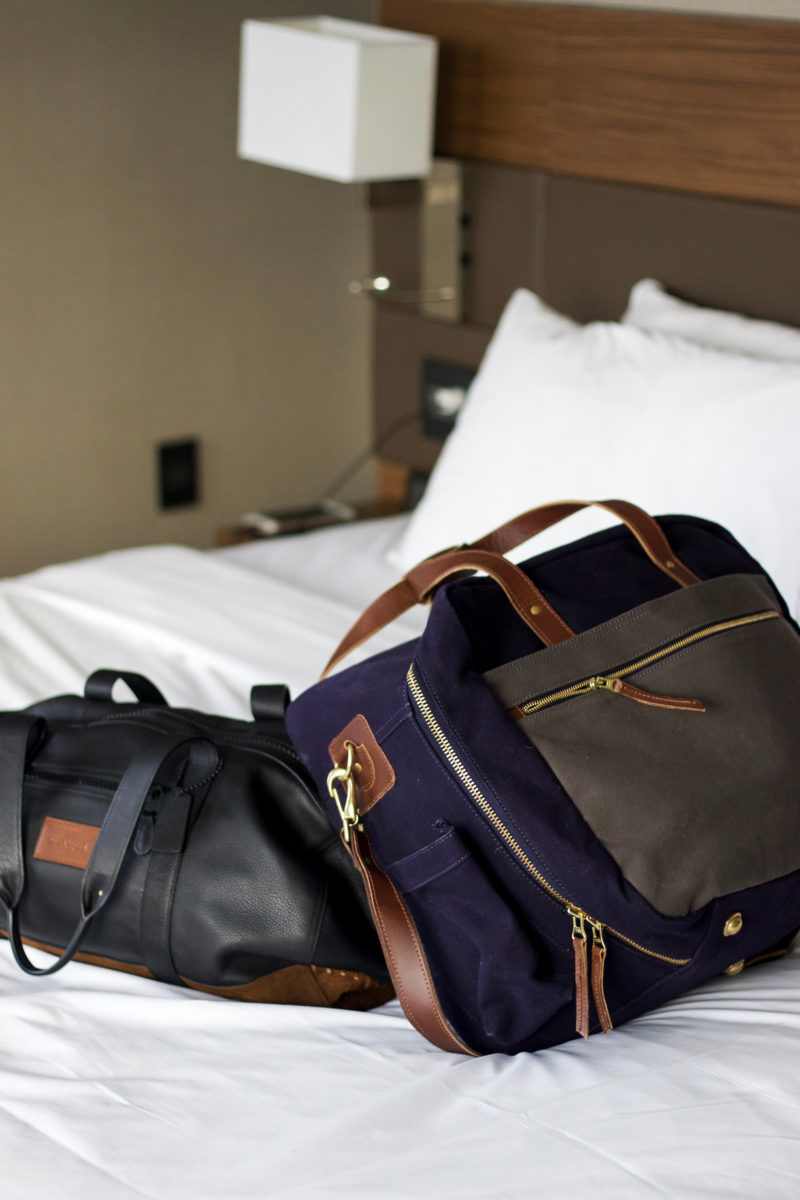 Let's start with day one. We arrived at the hotel and checked into our room. You guys most likely remember our mini tour from Instagram. We truly couldn't get over the design. The style of the hotel is very European. We love how the hotel had a modern design while also giving you boutique vibes. It was the perfect combination!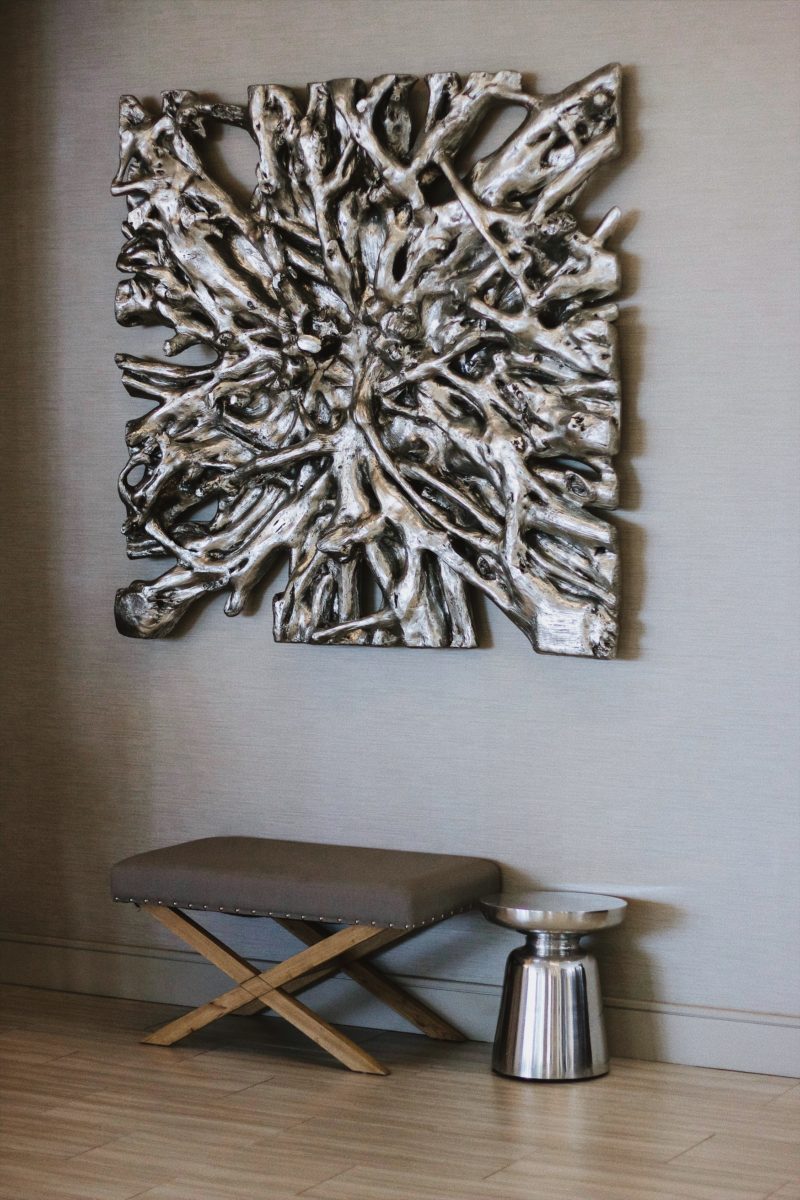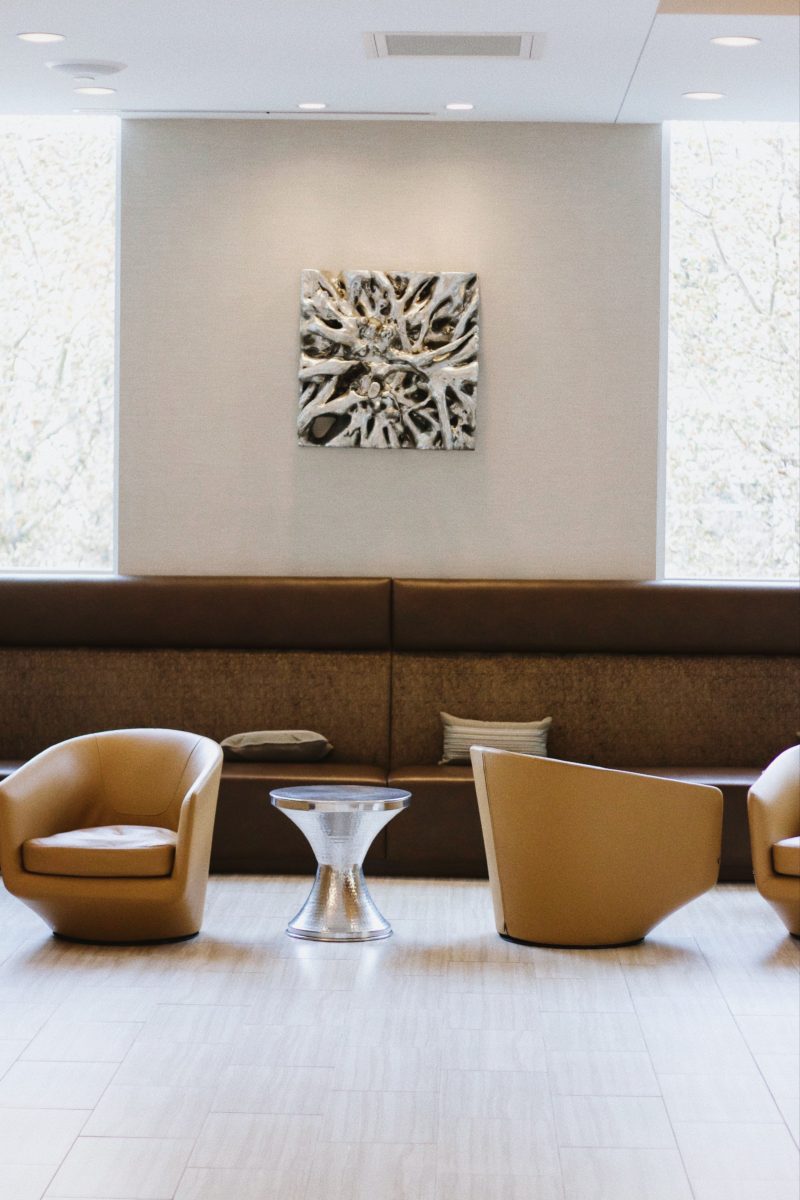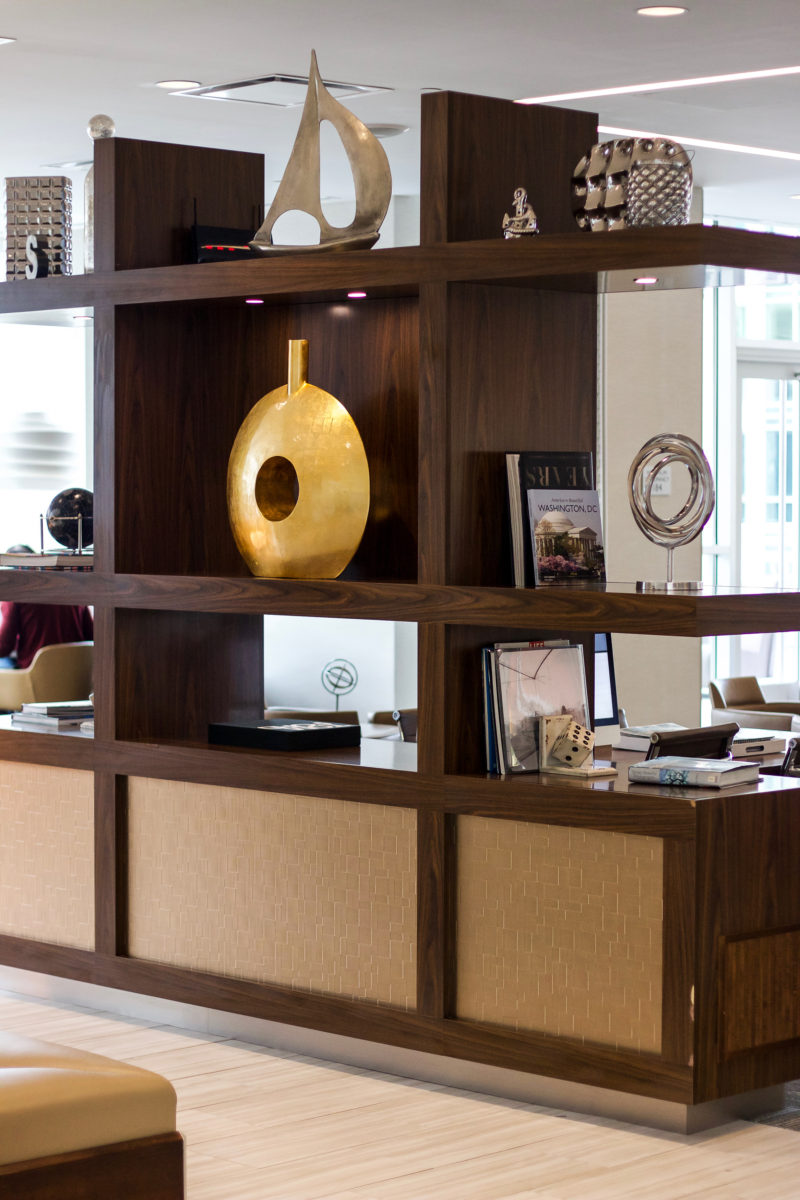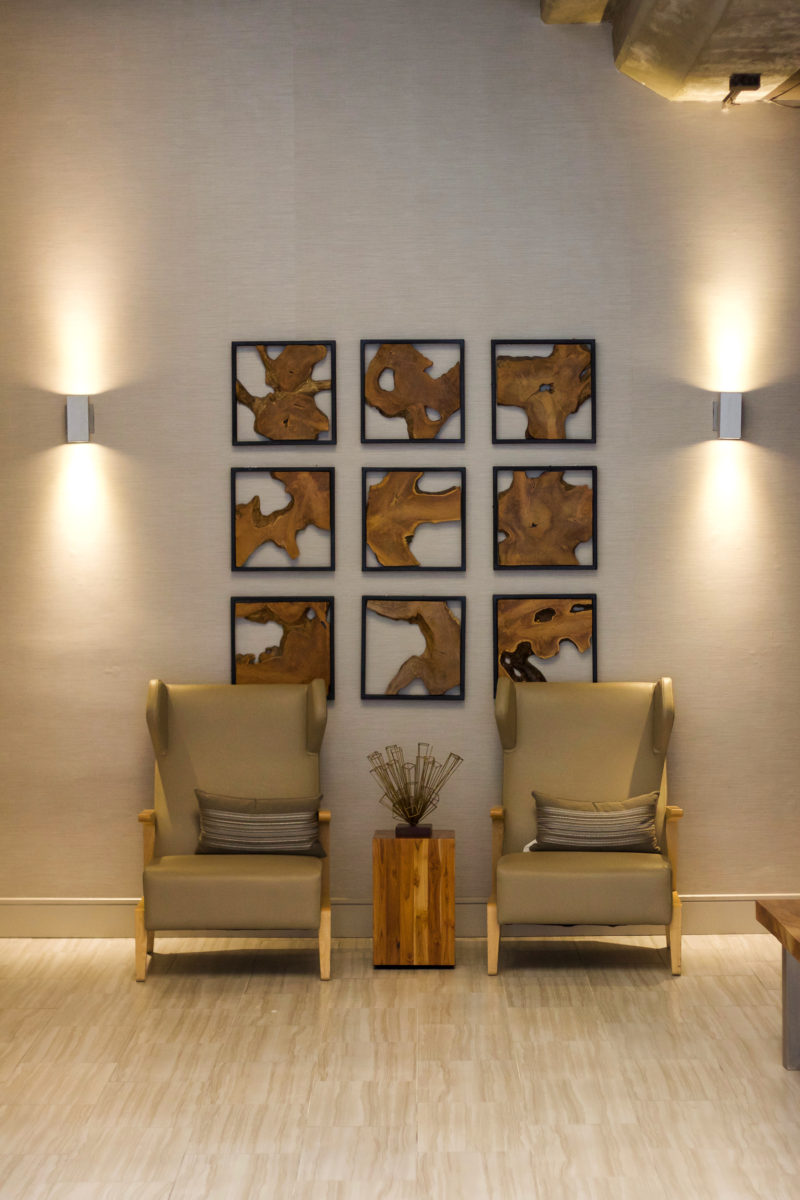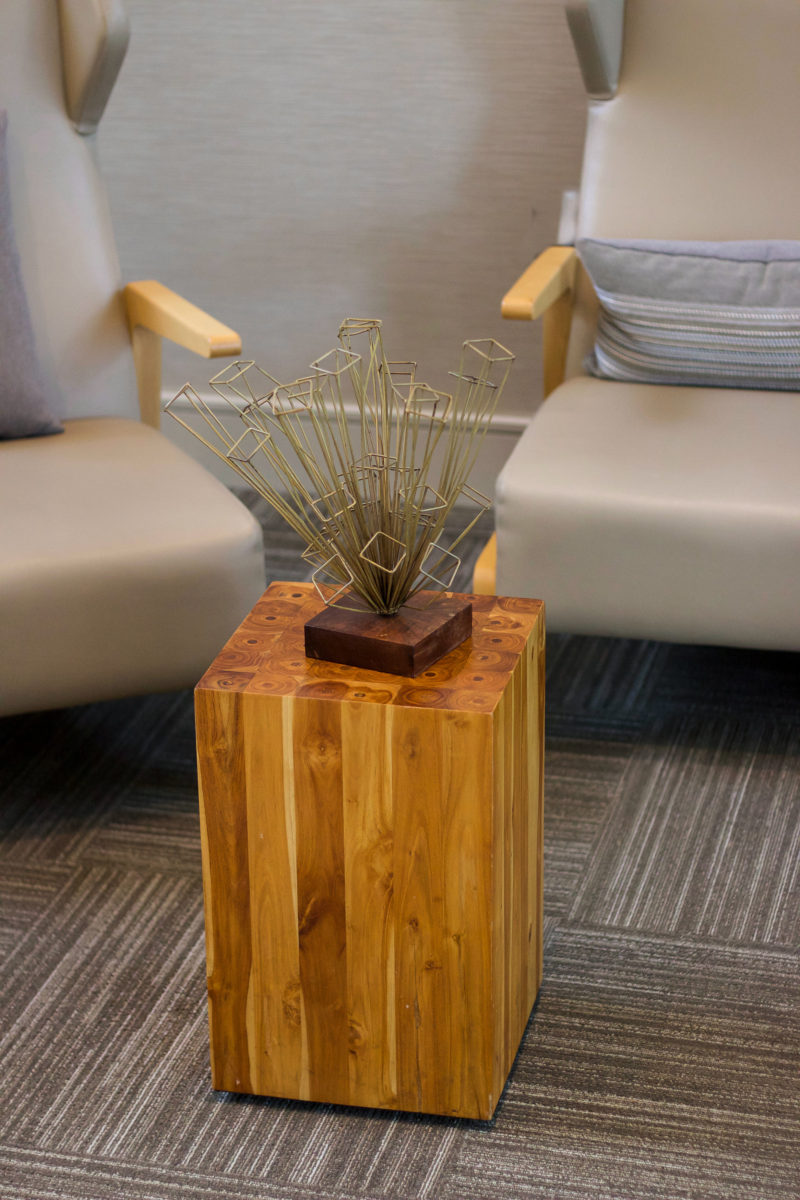 After we unpacked and picked up a (necessary) coffee, it was time to get ready for dinner at The Walrus. Most of you know that we are pescatarian so this was right up our alley. SEAFOOD PARADISE. We had oysters, crab dip, swordfish, and literally everything else on the menu. Not really but we ate A LOT. Probably more than we should have but it's vacation so rules don't apply — right? Plus we had the best dessert. And cocktails. Can you tell we like food?! If you visit National Harbor, we highly recommend The Walrus. The service was great and the food was even better.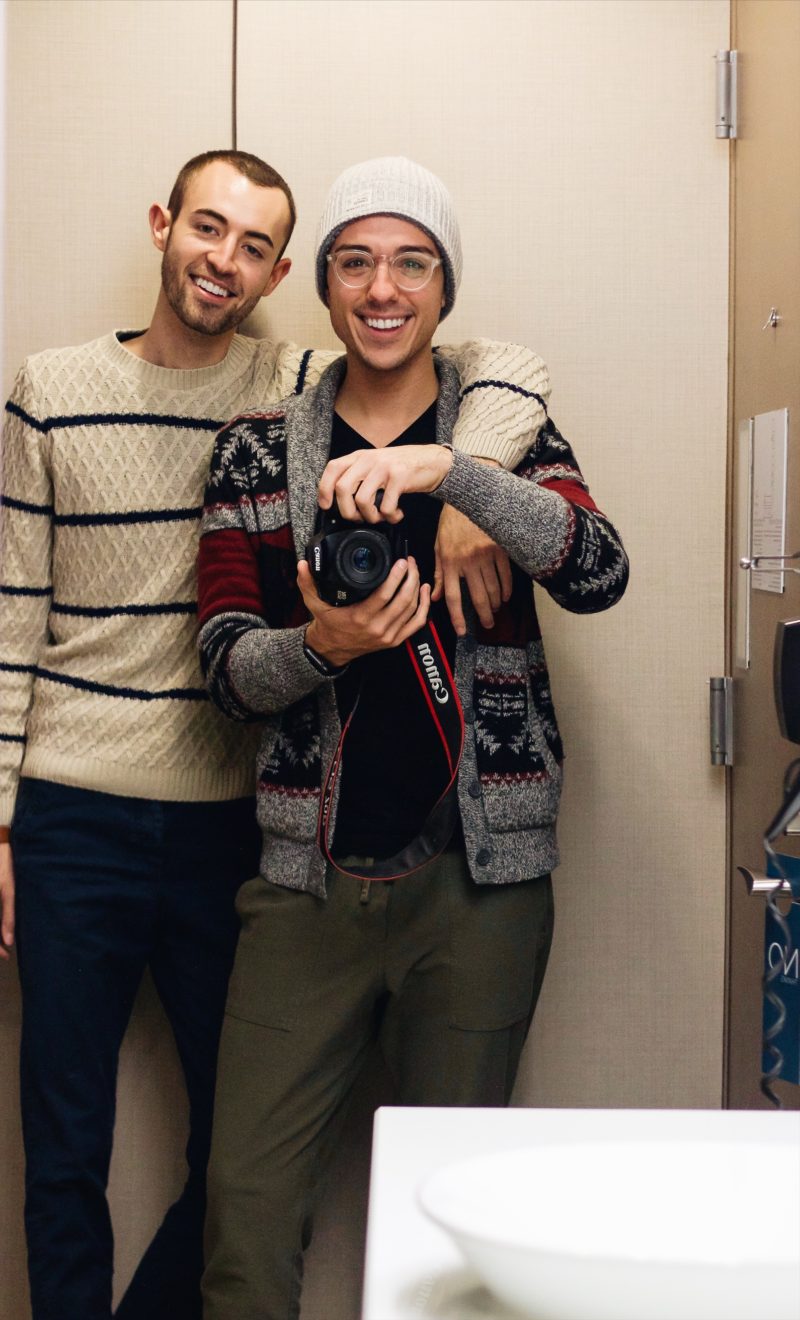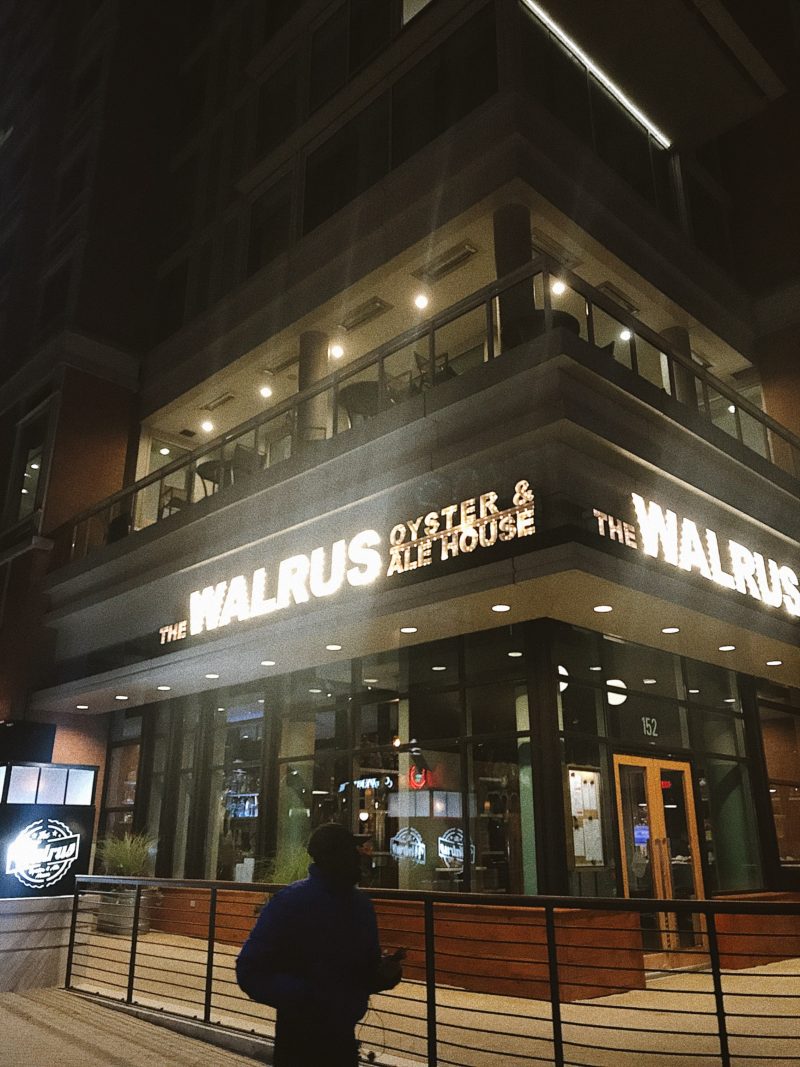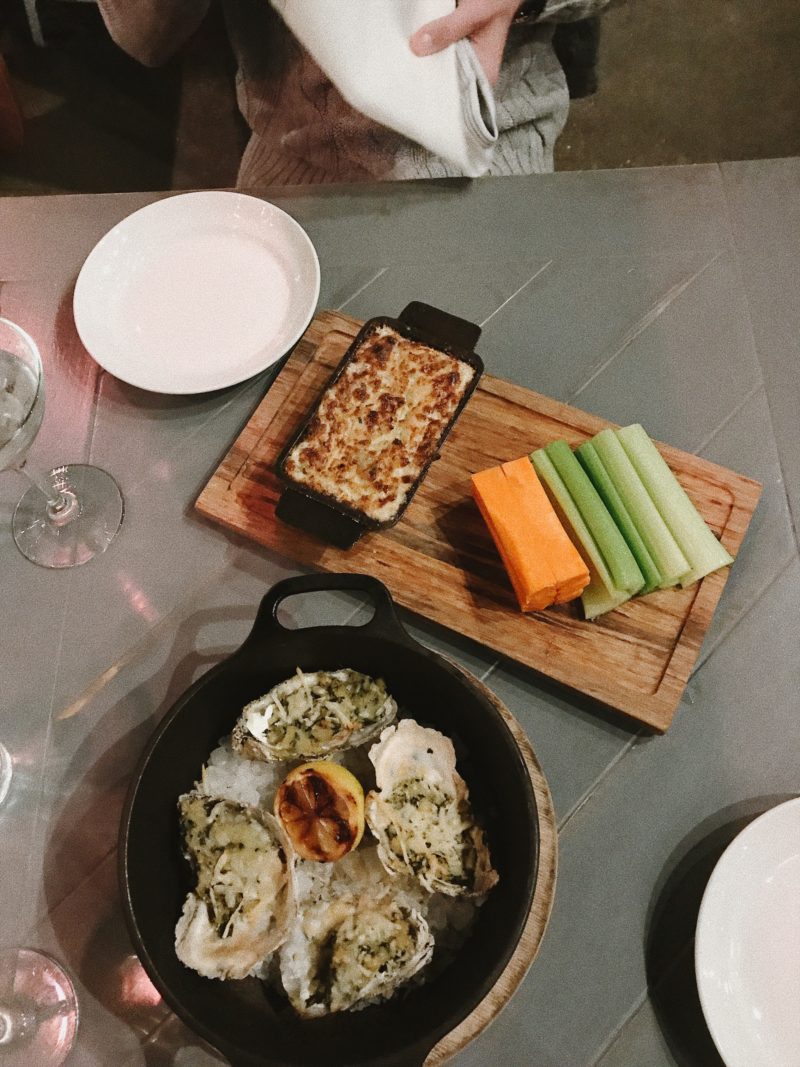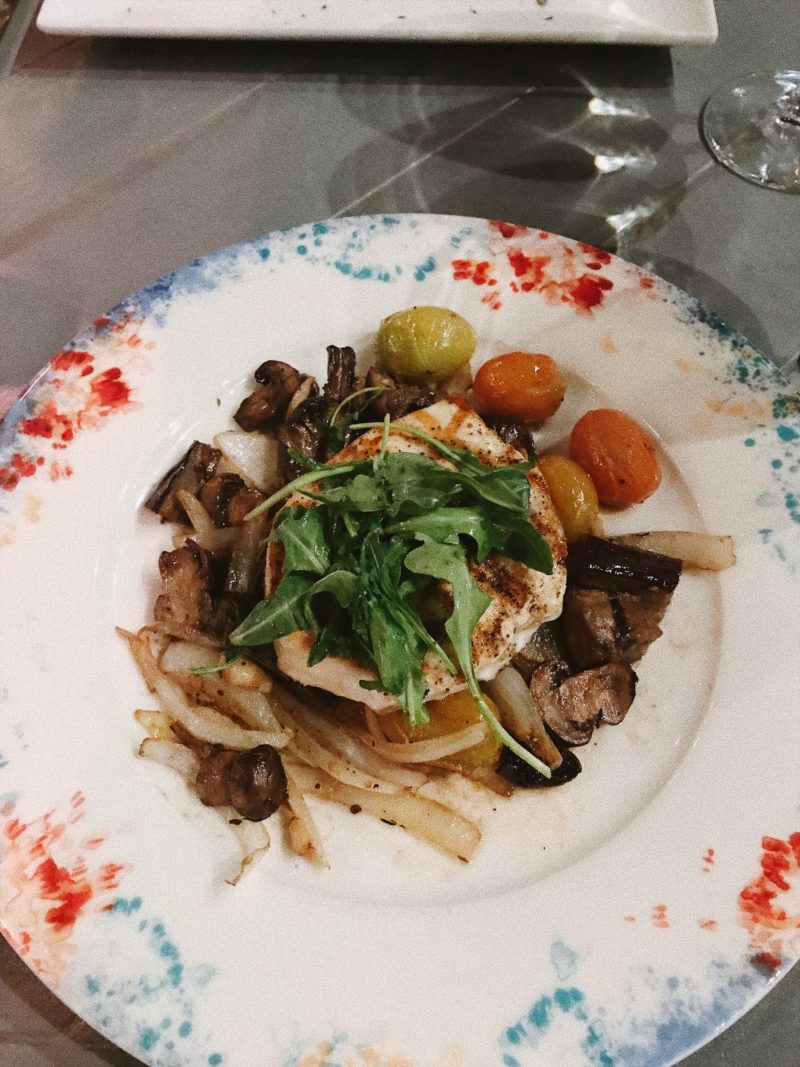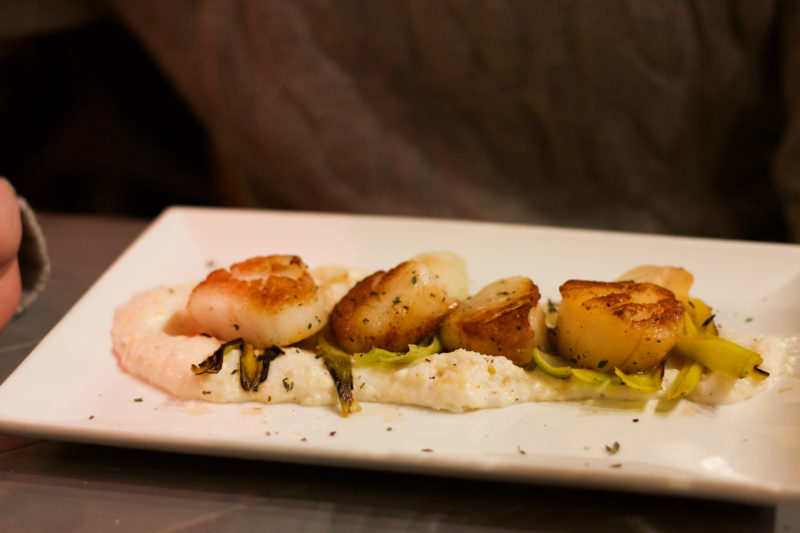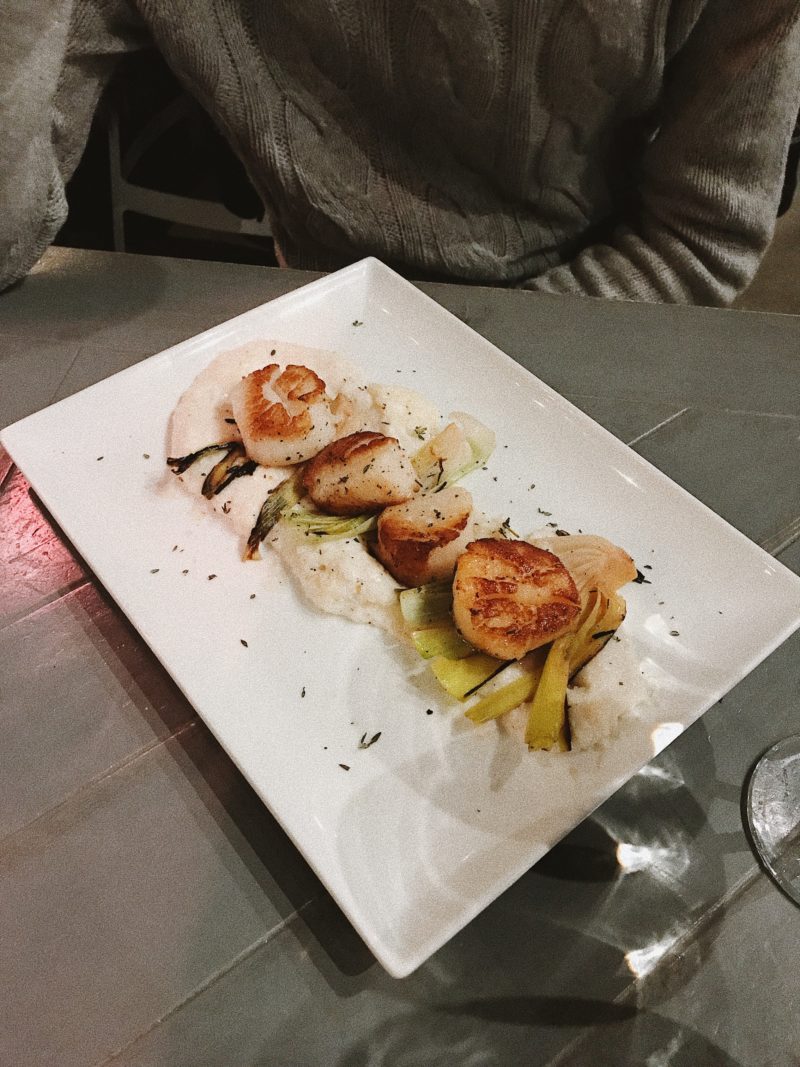 Since we stayed two nights, we were lucky enough to experience the AC Kitchen twice for breakfast. Just like the hotel design, it was a European-inspired breakfast. There were croissants flown in from France, fruit, assorted cheeses, and several different tarts. You guys know we were sold at croissants and cheese! TBH it was really hard coming back home to reality — eggs and toast haha. If only every breakfast could be that good!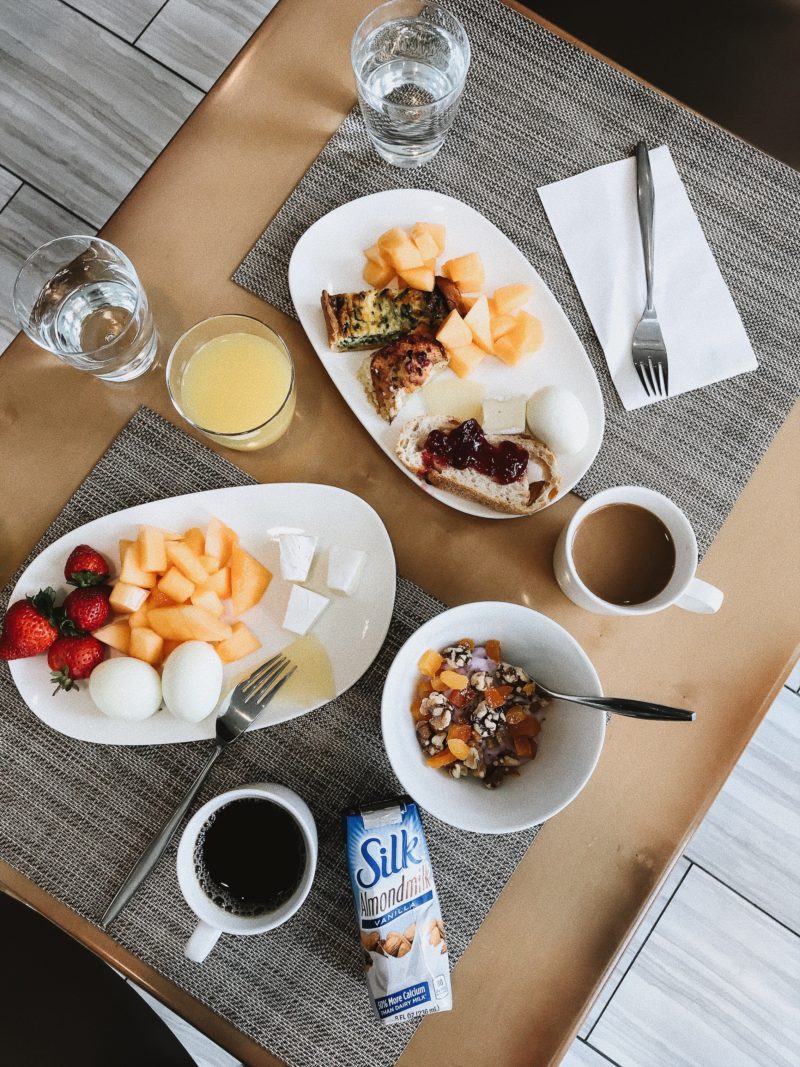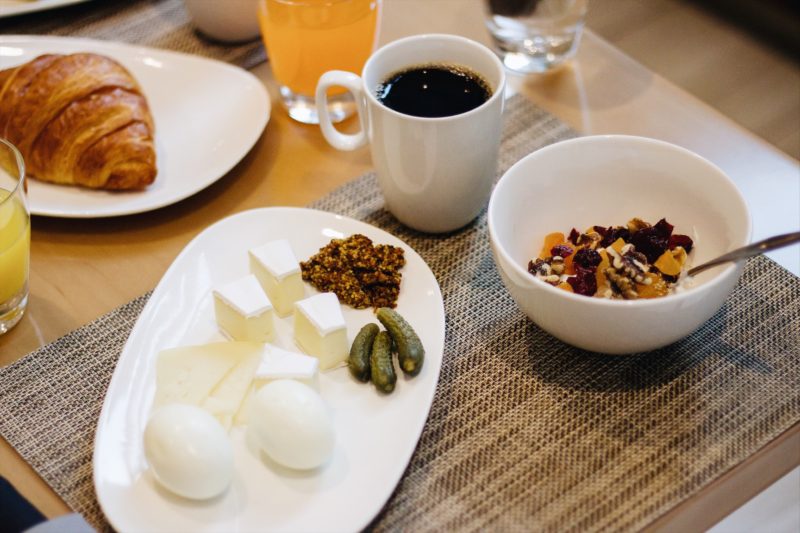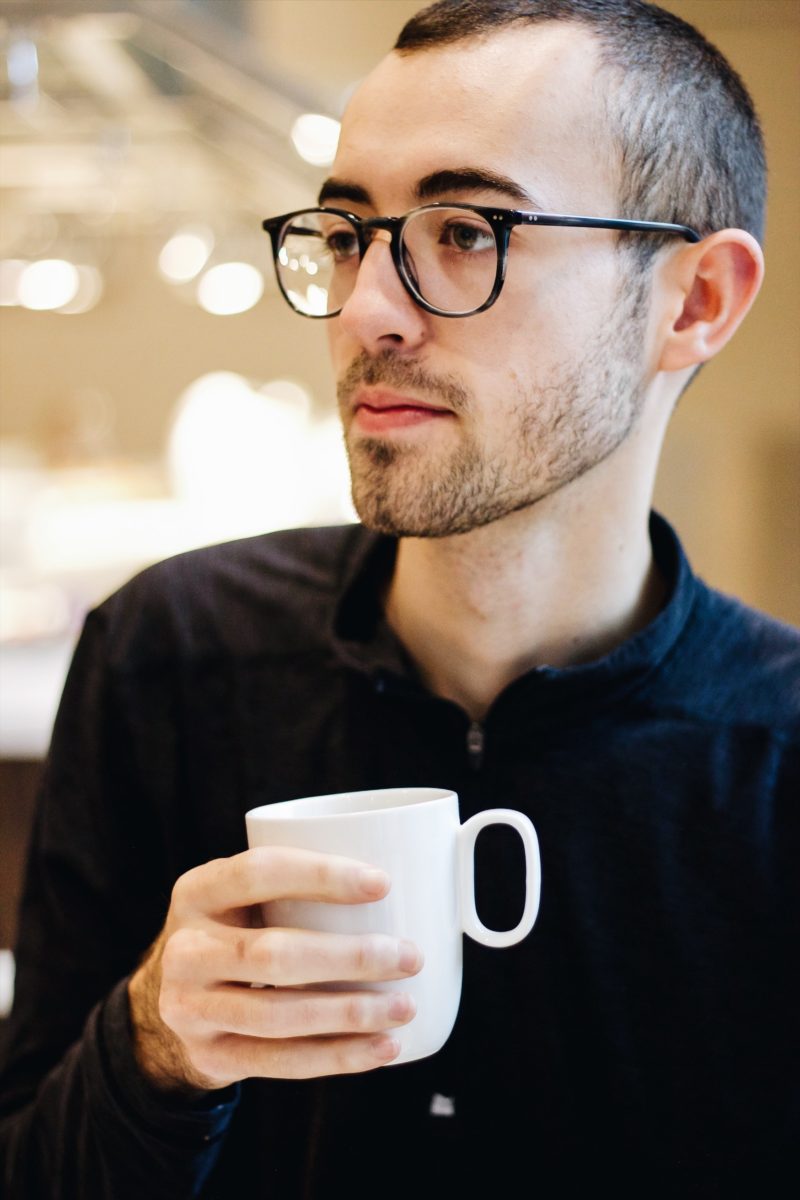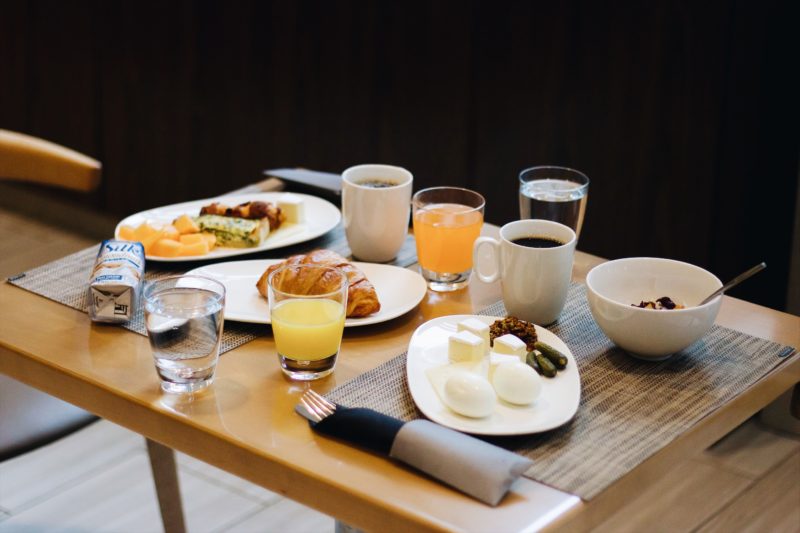 Sunday was our first full day in National Harbor. After stuffing our faces at breakfast (no shame), it was time to explore. We have to say that the coolest part of the trip was riding The Capital Wheel. Alex has a HUGE fear of heights so it didn't go over that well in the beginning. But after a few minutes, everything was fine and we had so much fun. Seriously, the view from the top was amazing. You need to experience this if you visit National Harbor. They even have a Flight Deck where you can choose between a glass of wine, beer or cider to take on your ride. We're not going to lie, that definitely helped with Alex's fear of heights!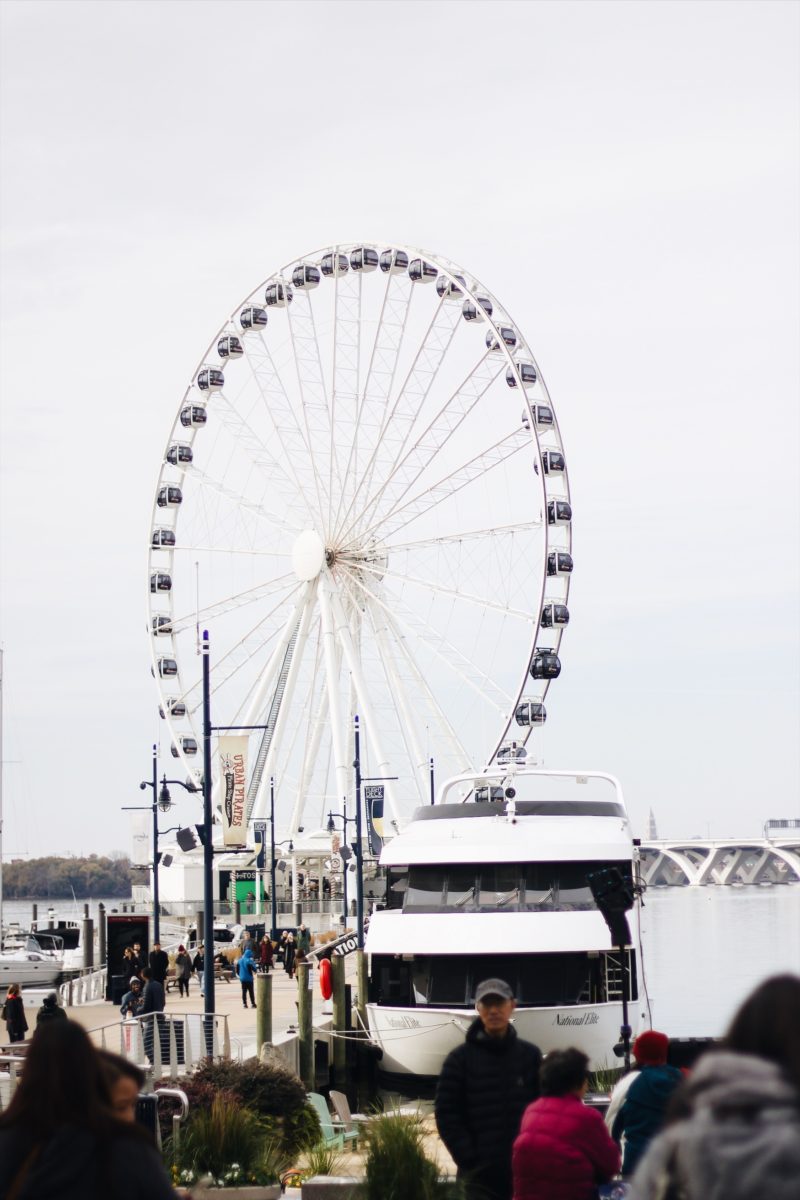 After our ride, we decided to spend some more time in the outdoor lounge. Since it was pretty chilly out, the outdoor fire pits were just what we needed. It was so nice just relaxing by the fire and spending time together.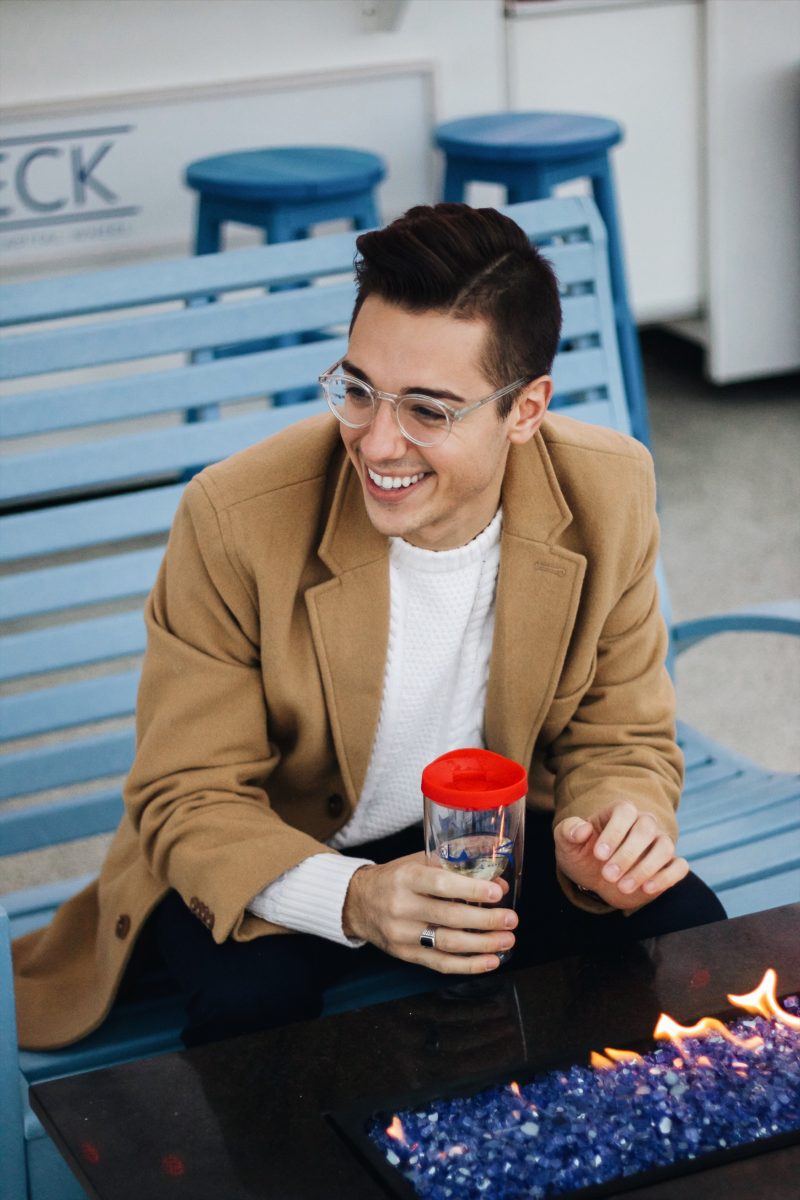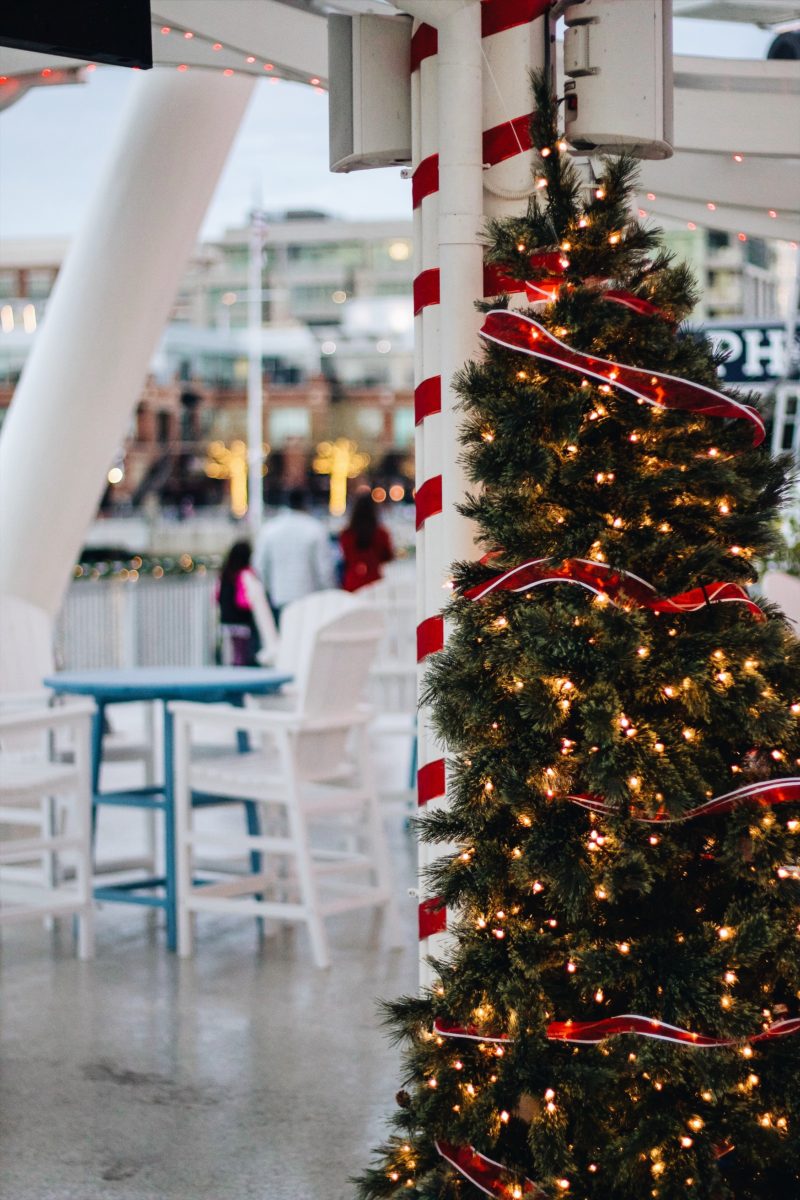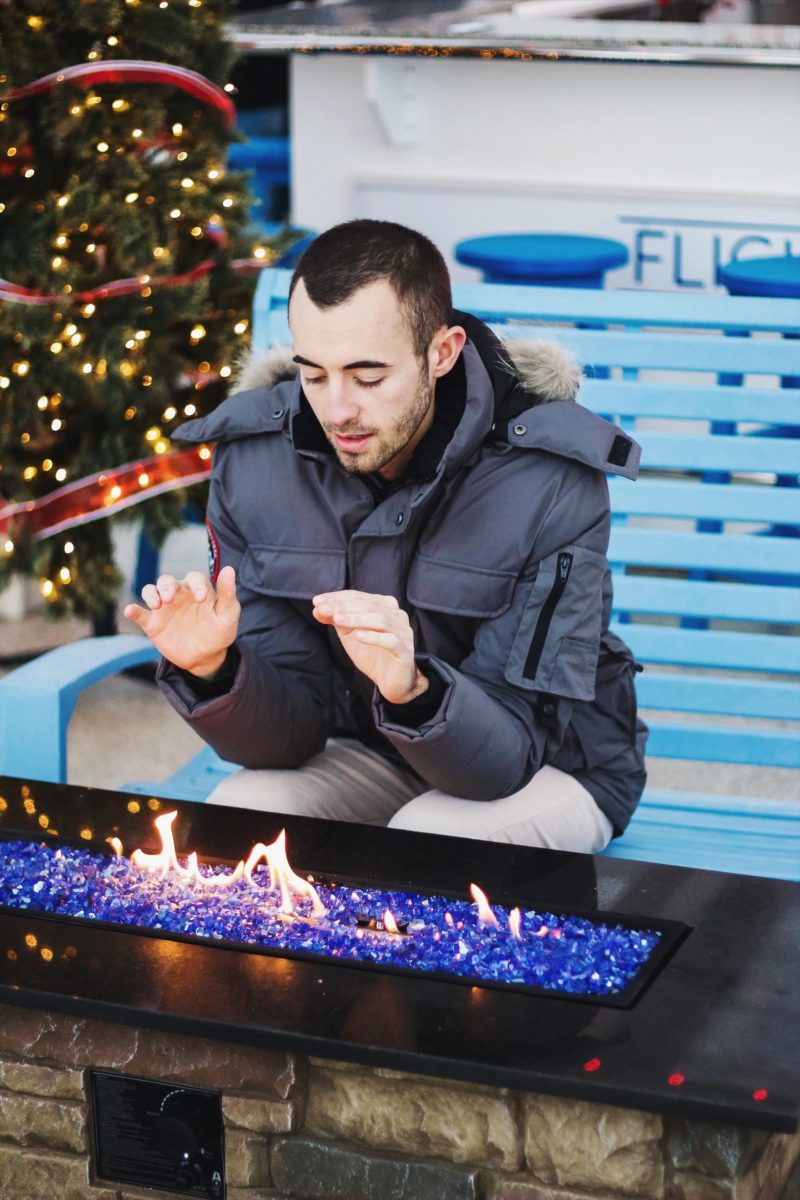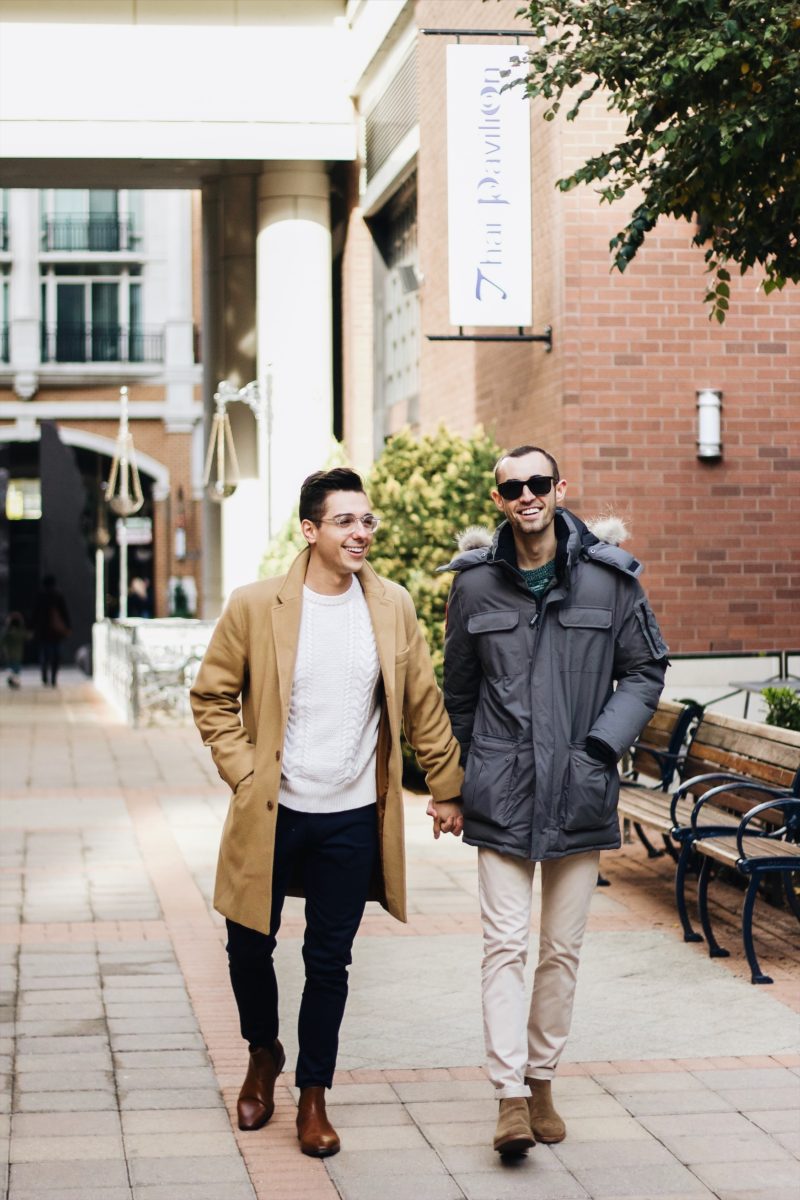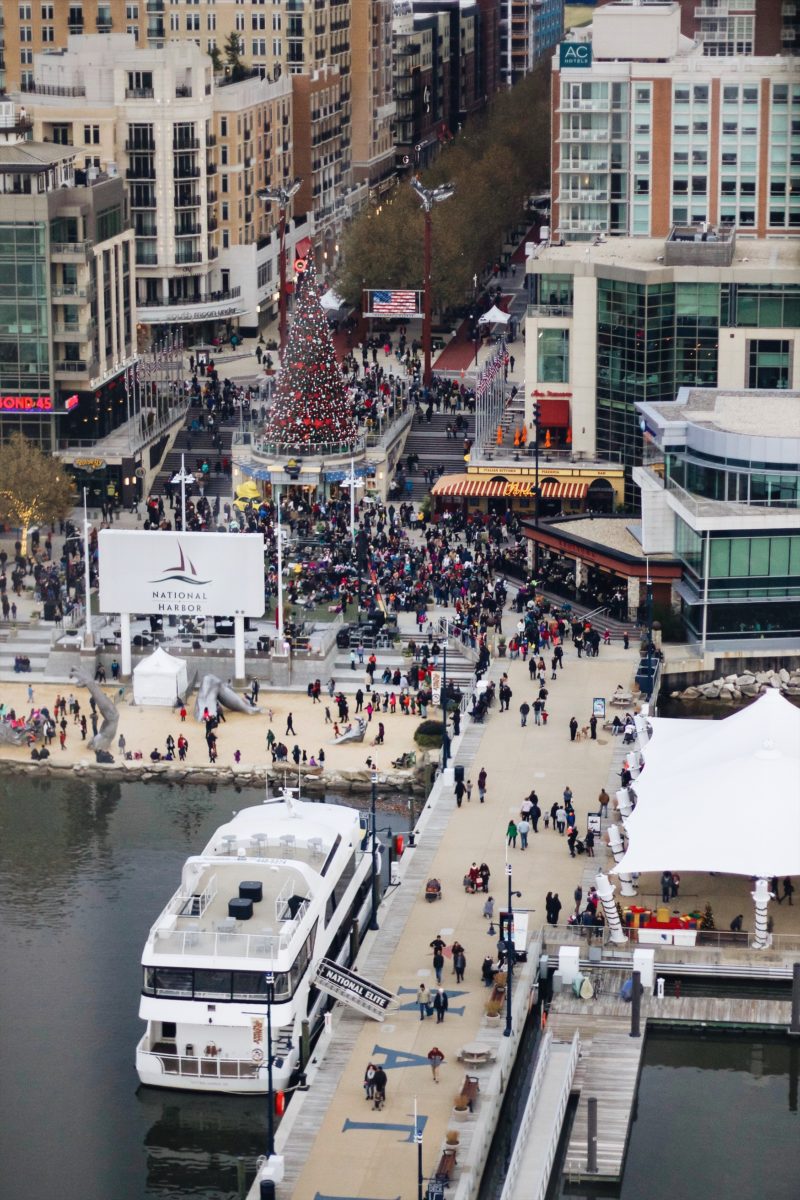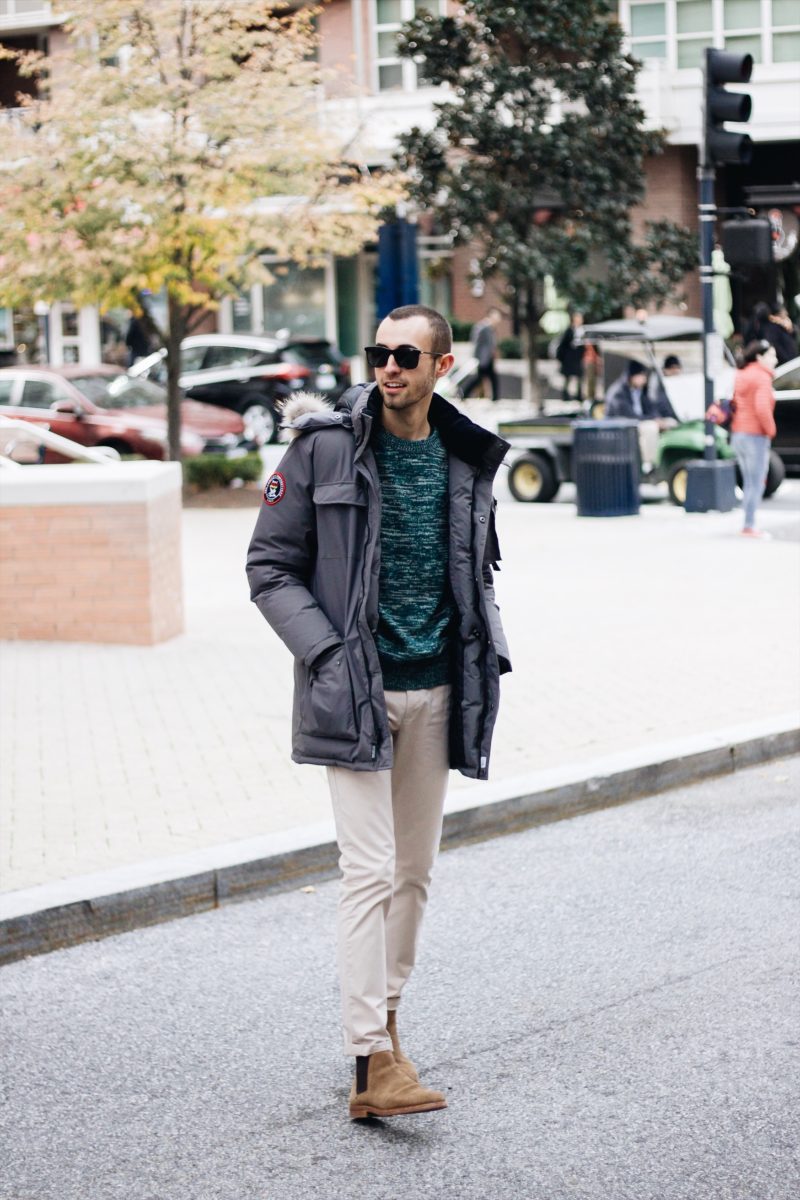 There were so many cute shops to explore downtown. Luckily, our hotel was literally steps from everything. We found the coolest shop that sells specialty olive oils. The best part was sampling everything. SO GOOD. We meant to go back and buy olive oil for both of our moms but we forgot! Whoops!
After we did some shopping, we headed to the Gaylord National Resort. They have a 1.5-acre indoor garden atrium. Guys, it was insane. One of the coolest things we've seen. They literally had trees inside the hotel. This is a must-see when visiting National Harbor.
We wanted to visit the newly built MGM but we didn't have any time. You know what that means — another trip is in order! But from the outside, it looked amazing.
Oh, and we almost forgot to mention the Tanger Outlets. They were literally minutes away from our hotel. We didn't have any time on Sunday but we made a stop on our way home on Monday. Duh!
We spent the rest of the afternoon casually strolling the streets and exploring the town. We didn't have anything on our schedule so we weren't rushed. That's always best when exploring.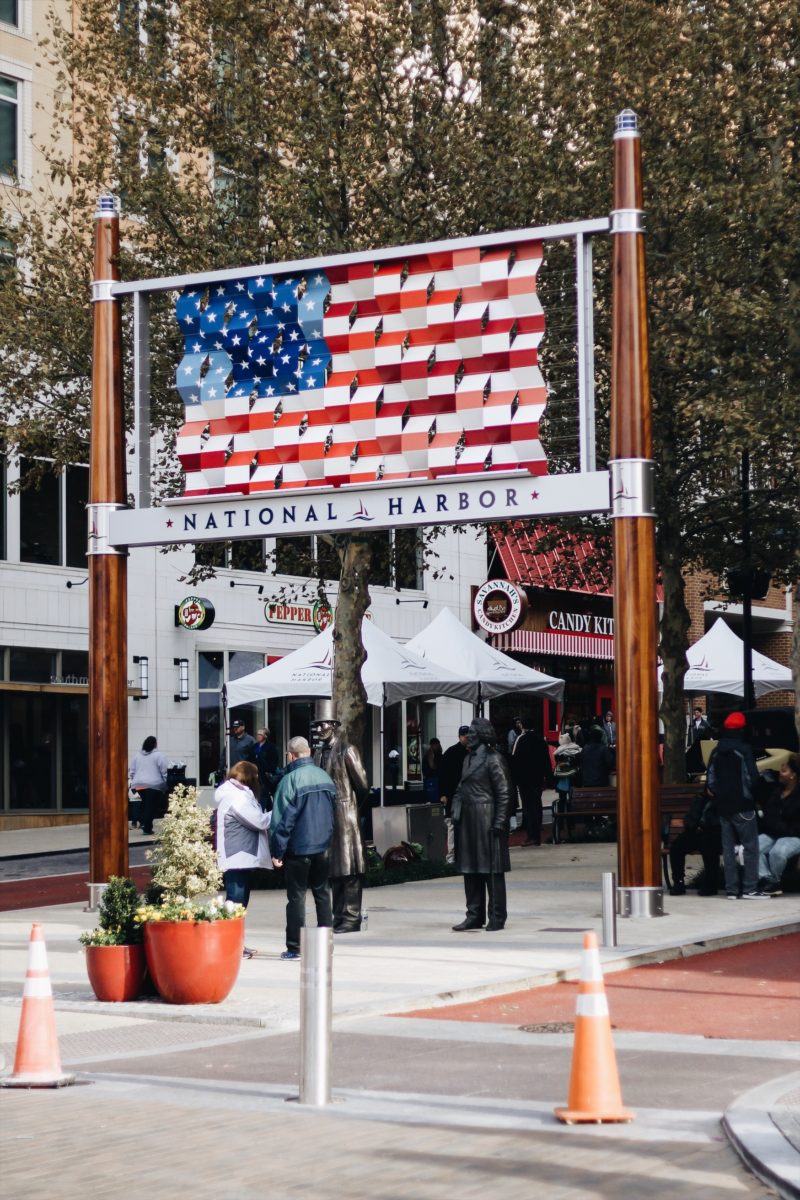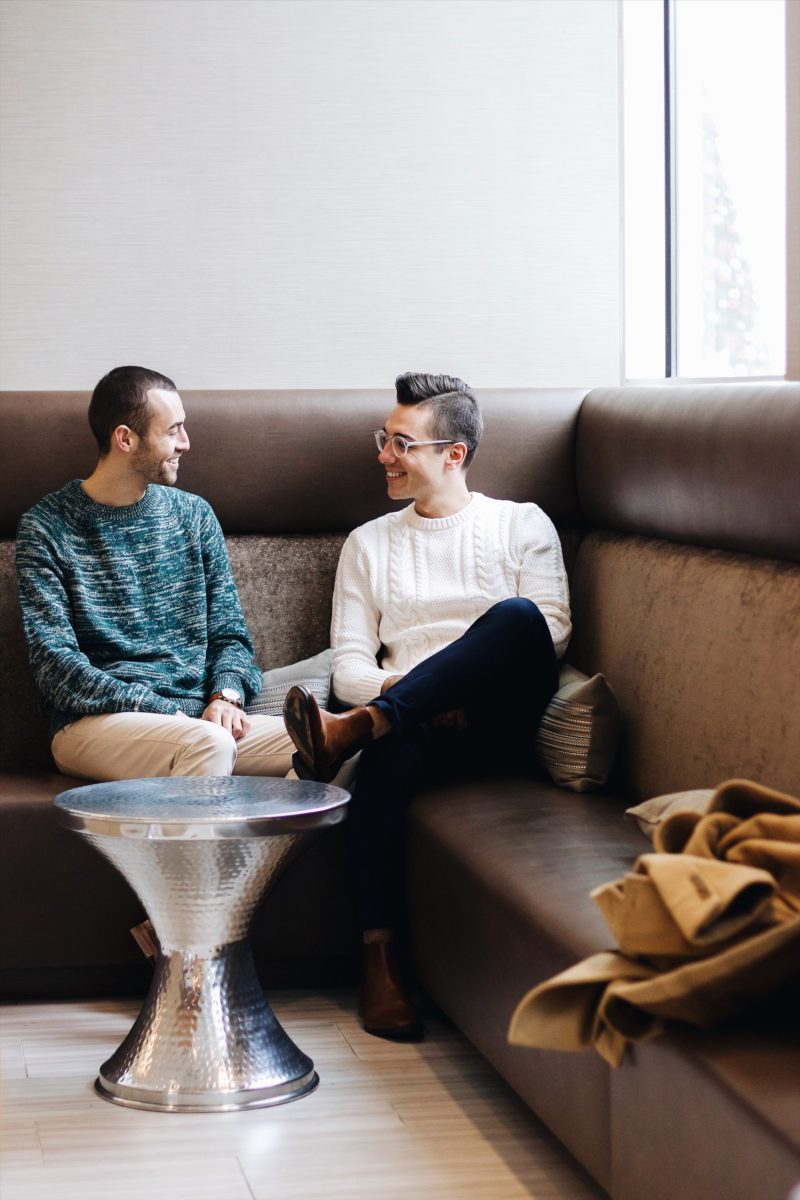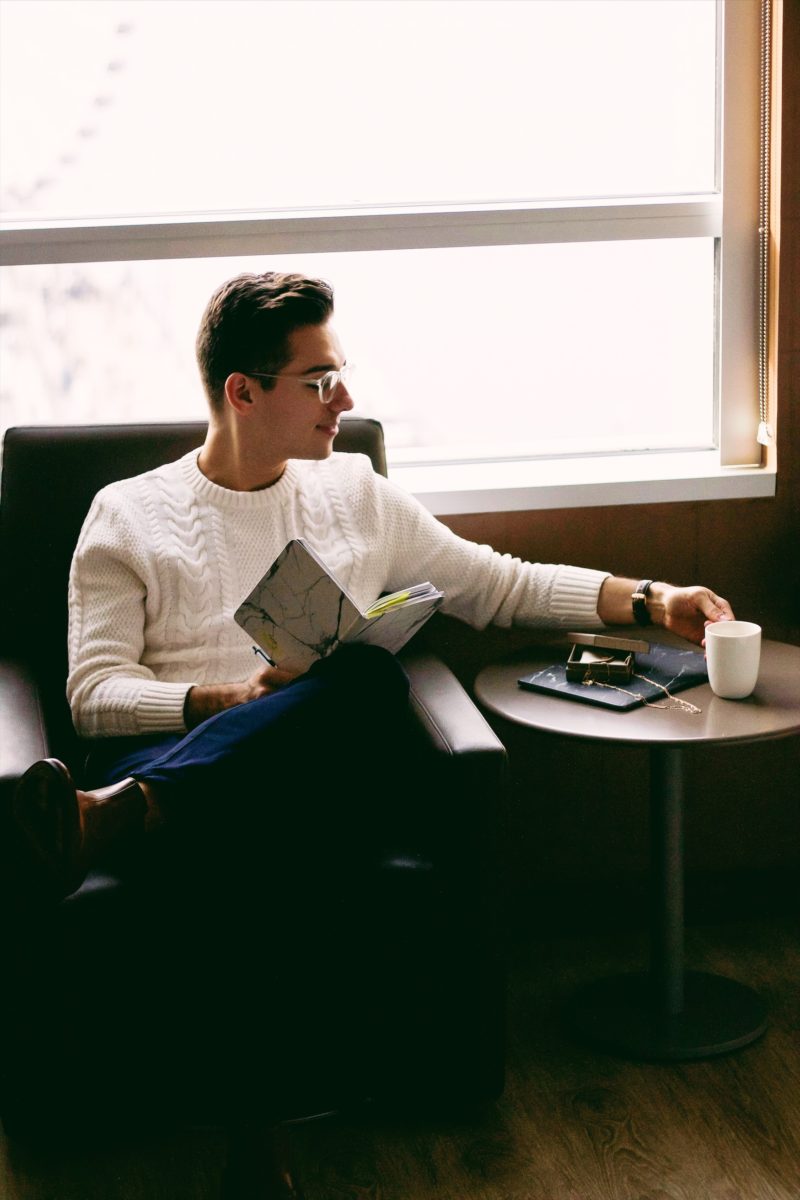 Now here's where the holiday fun really started. We were so excited to find out that during our trip, we would be able to witness the 10th Annual National Harbor Tree Lighting. We're suckers for anything holiday related! We started the night with cocktails in the hotel lounge. Mike's favorite was the hot spiked cider while Alex loved the Gin and Tonic. After we grabbed our drinks, we headed out to the balcony to watch the festivities. We couldn't believe how many people came out for the event. It felt like thousands of people had flocked to National Harbor to watch the ceremony. From the music to the performances, the entire event was seriously magical.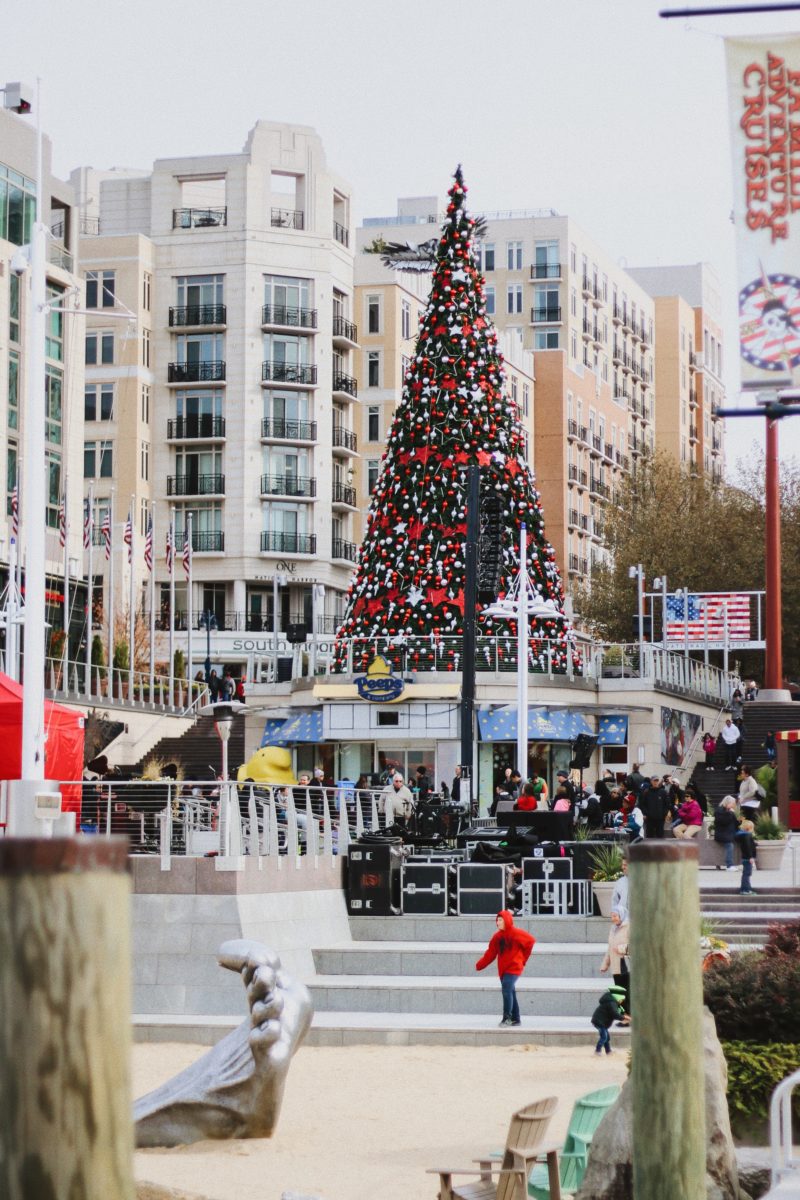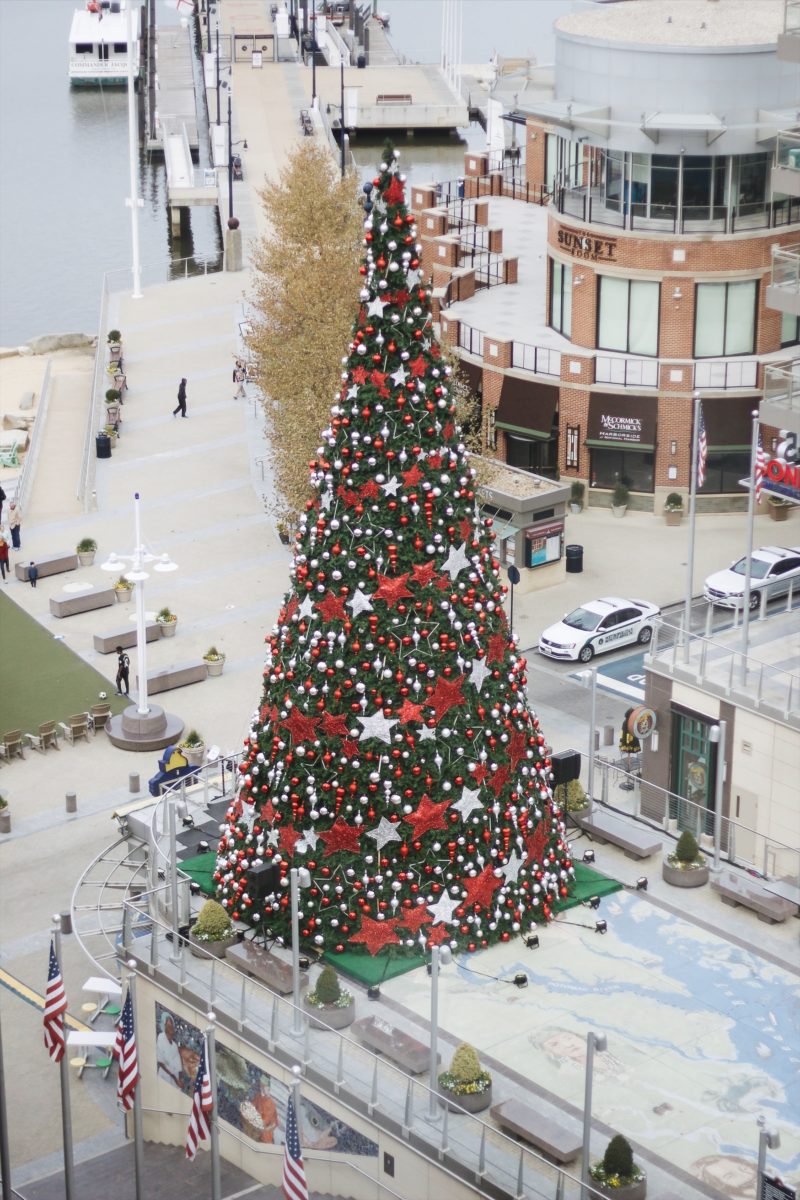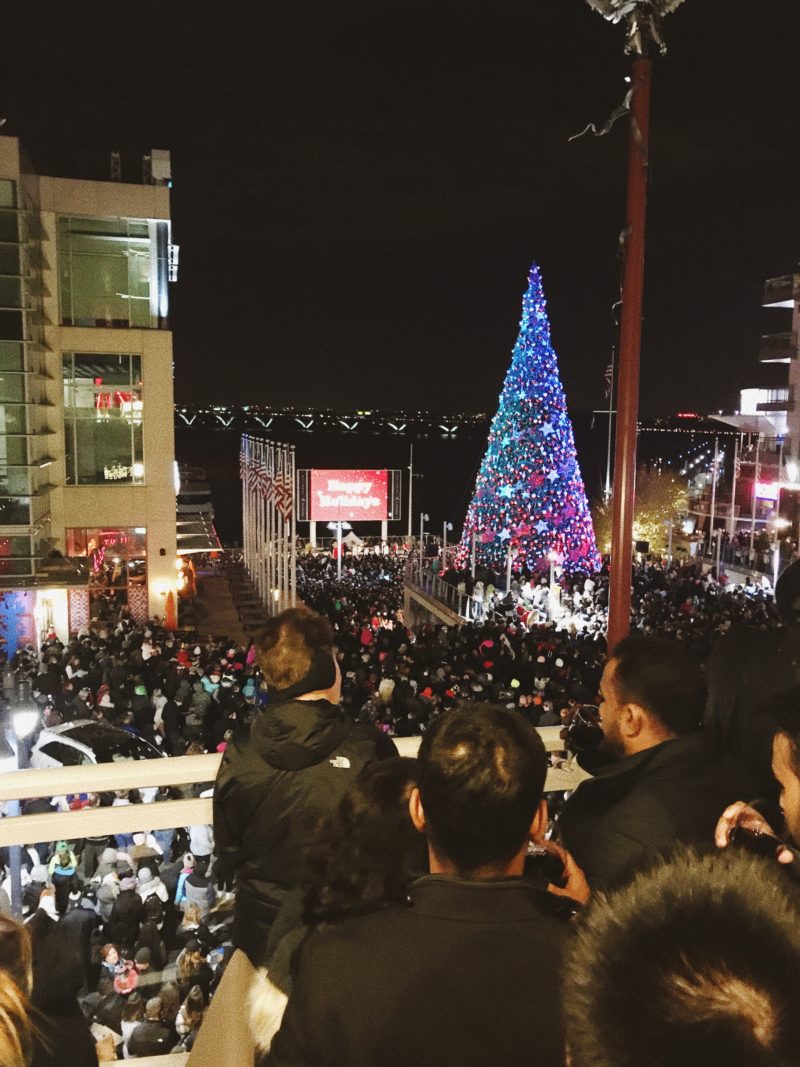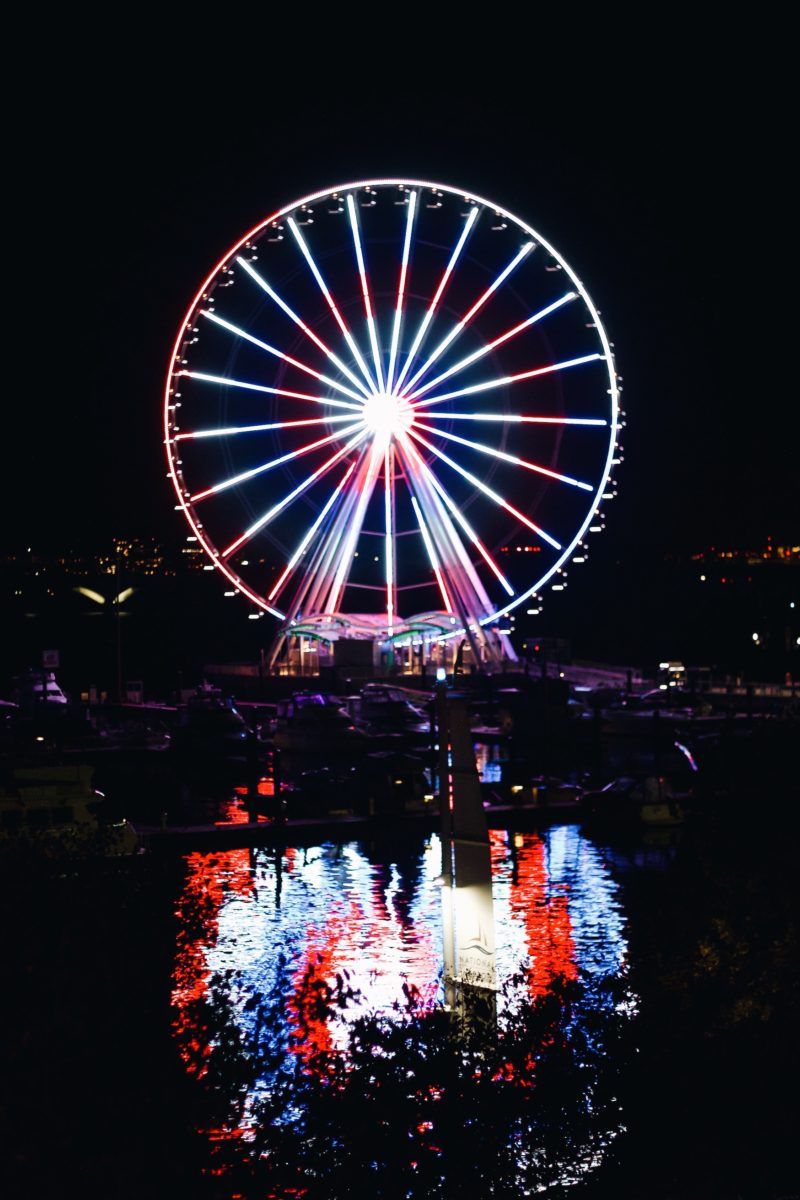 We woke up Monday and headed straight for breakfast and coffee. We had a few hours before we had to check out, which meant we could try to get some work done. Of course, we had to throw on a mask — duh!
There's something about working in a new environment. We felt super motivated. It was nice just sipping on some coffee, sifting through emails, and organizing our life. We even had time to film a mask video for the 'gram. Stay tuned!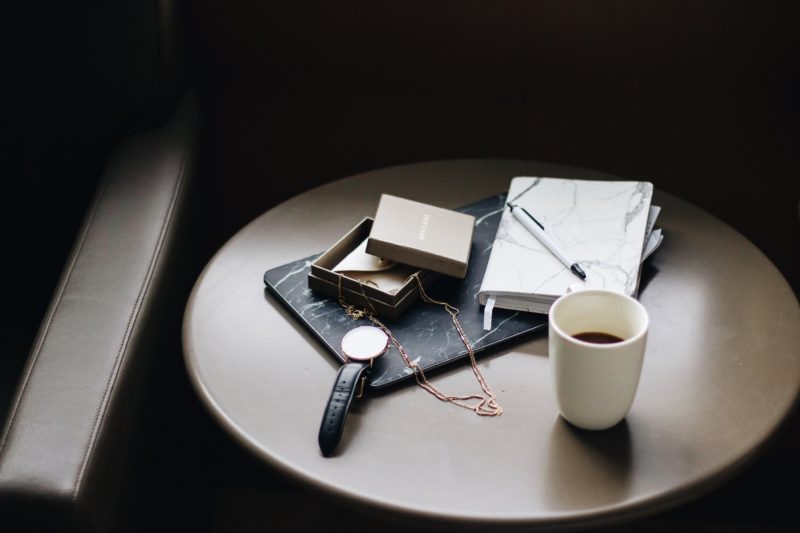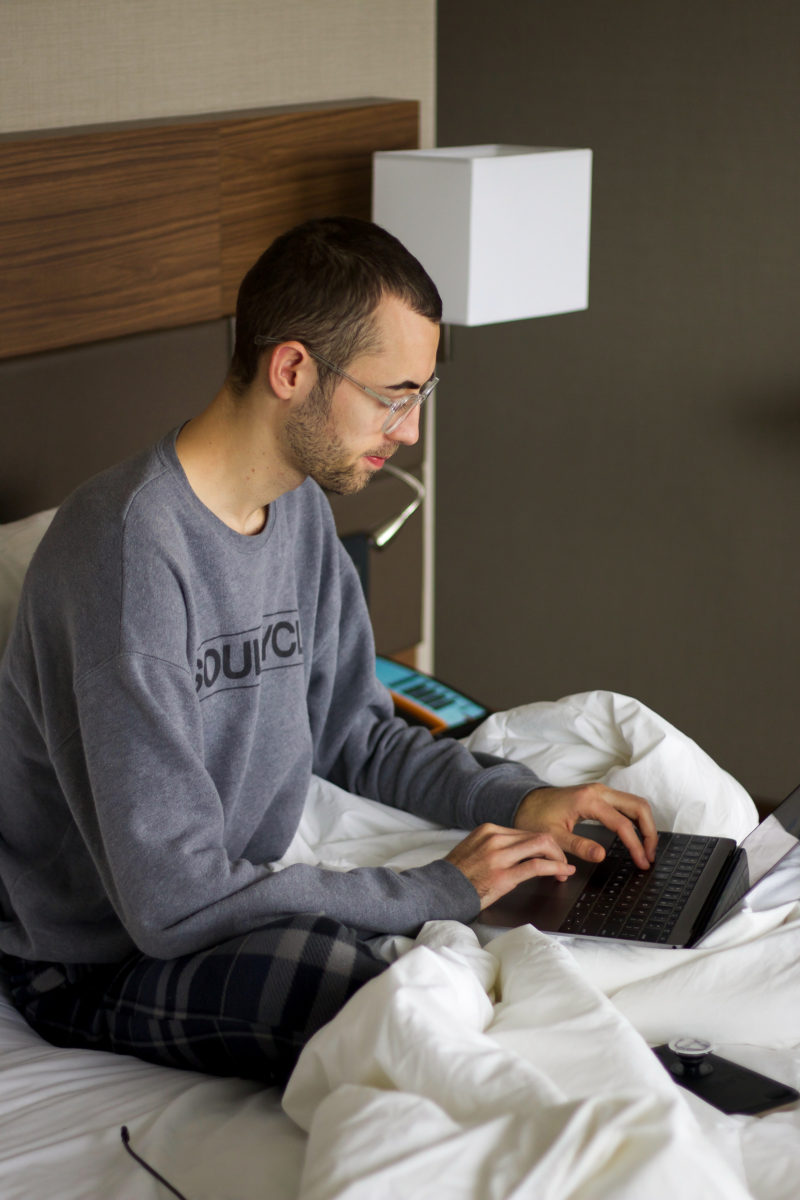 We had so much fun exploring National Harbor. From the hotel to the town, to the people — everything was perfect. We still can't believe this little gem of a town exists right outside of Washington D.C. We're already thinking about when we can go back!
Let us know if you are planning on making a trip to National Harbor anytime soon! Better yet, let us know if you've already visited! We can't wait to go back and experience the harbor during the warmer months.
We hope you guys have the best week! Stay tuned for the rest of #Blogmas! Until next time…
---
[jetpack_subscription_form]