Blogmas Day 2 has us talking all things comfy and cozy. It can be hard to keep thinks stylish when the only thing on your mind is staying warm. We totally understand. That's why we have a go-to winter uniform always on hand. Whenever we walk into our closet and start to feel overwhelmed, we chill out and remember to keep it simple. Guys, you literally cannot go wrong with a quality sweater, chinos, and a Chelsea boot. We find ourselves turning to this outfit more often than not. For starters, it's not the average jeans and sweatshirt look. It's a bit more put together while still keeping things relaxed and comfy.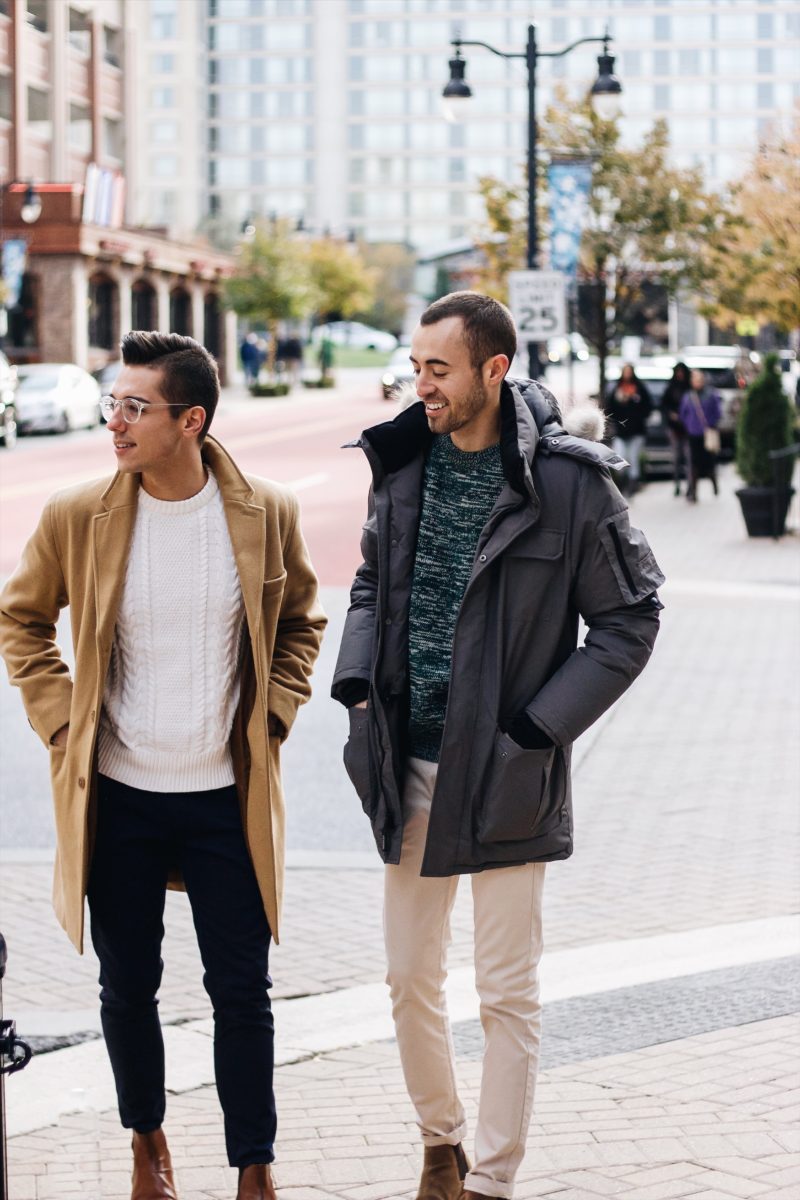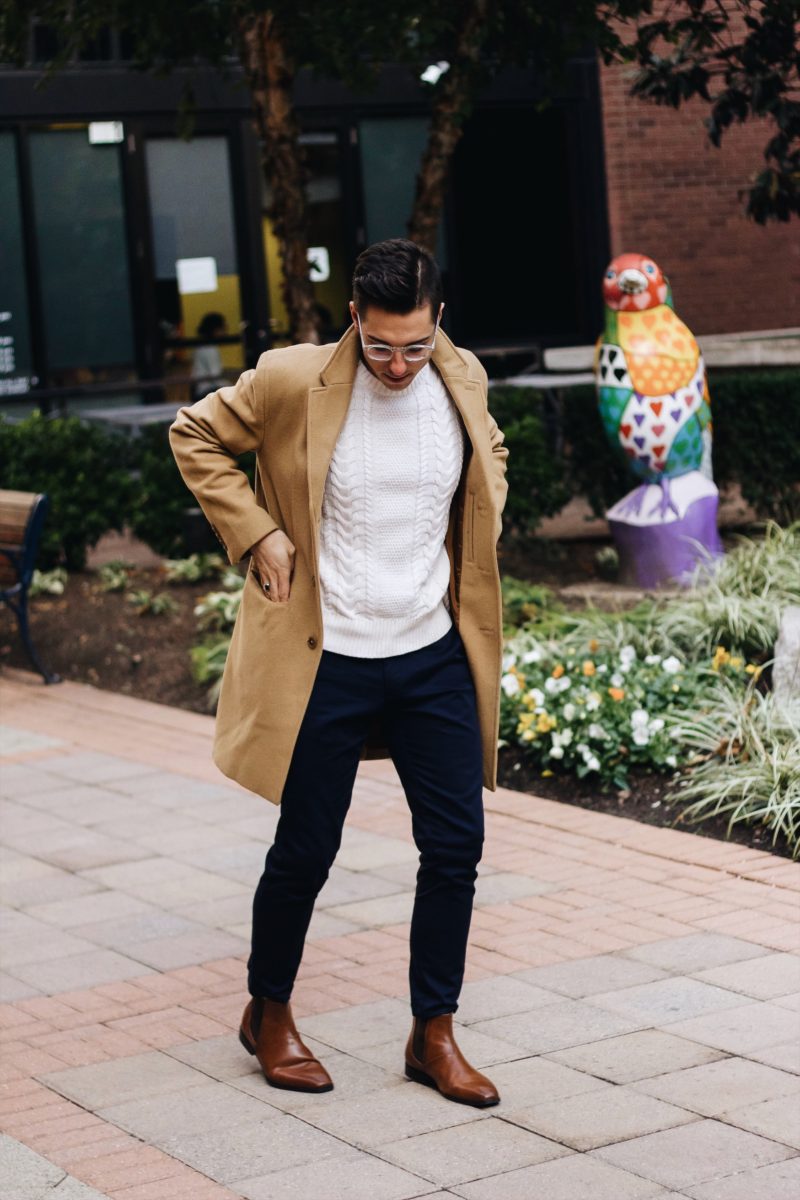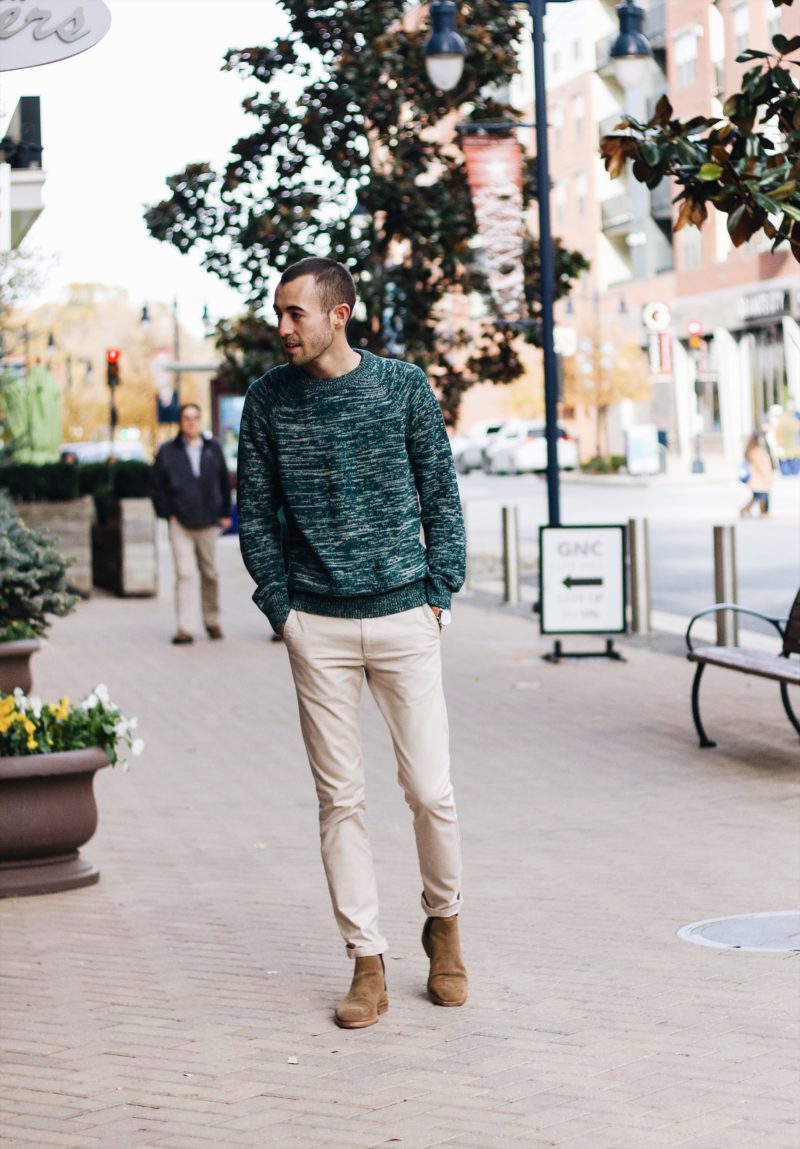 Sweaters are a must-have in everyone's closet. We try to add to our sweater collection all year long. Pro tip: most stores have crazy discounts on sweaters during the summer. We've picked up some amazing pieces at crazy discounts in the past. Don't wait until November rolls around and you're struggling to stay warm. Mike's sweater is from Target and we get questions about it all of the time! Don't sleep on Target! We find some of the best sweaters and knitwear in the aisles of Target. We love that the sweater is a creamy white. It's such a staple piece to have in your closet. Mike paired it with a solid dark chino but it would also look great with something light. That's why having a good quality sweater is so important. The combinations are endless.
On the other hand, Alex's sweater is from H&M — another good place to pick up sweaters. Though it can be hit or miss sometimes. Okay, who sees what we did there?! All jokes aside, we really do find some great pieces at H&M. The sweater is the main attraction in this look. It has a dark green pattern that really pops with the light chinos. Though it would also look amazing with a dark blue pant. Just another reason why sweaters are so versatile.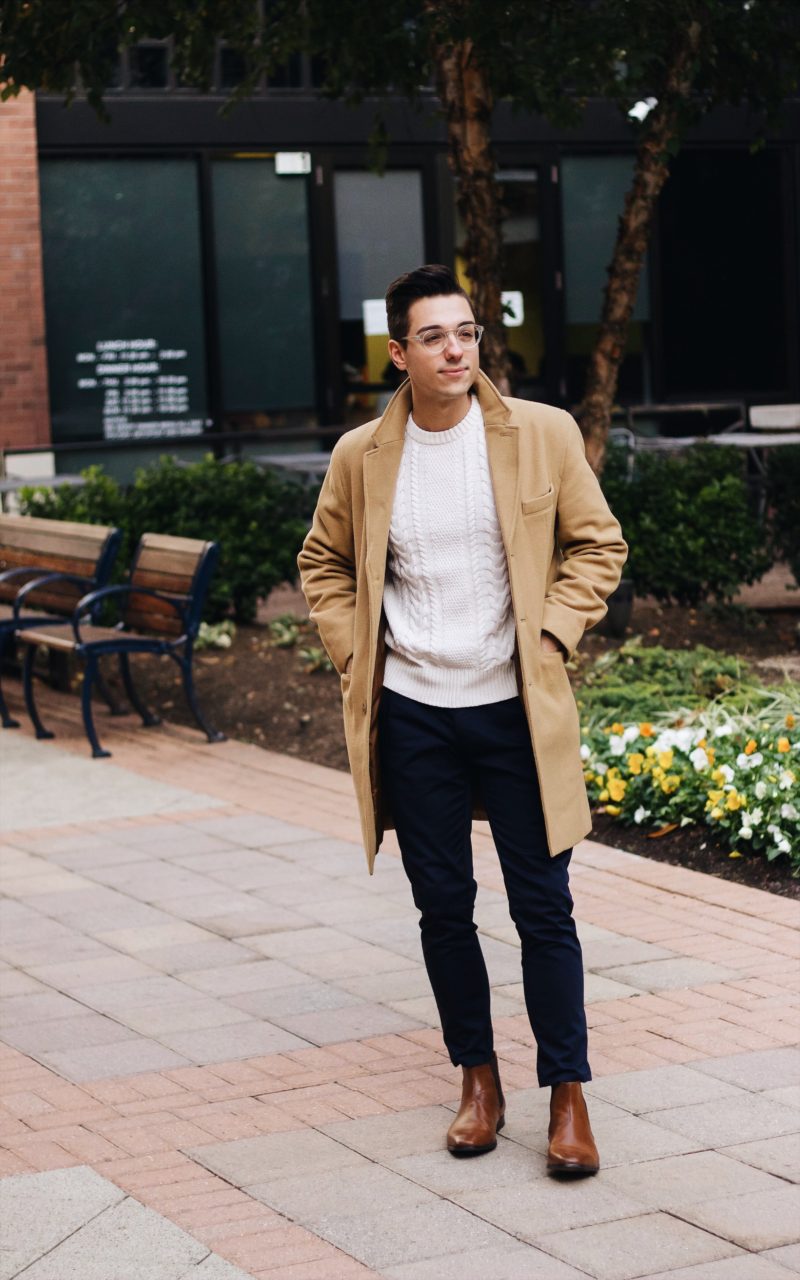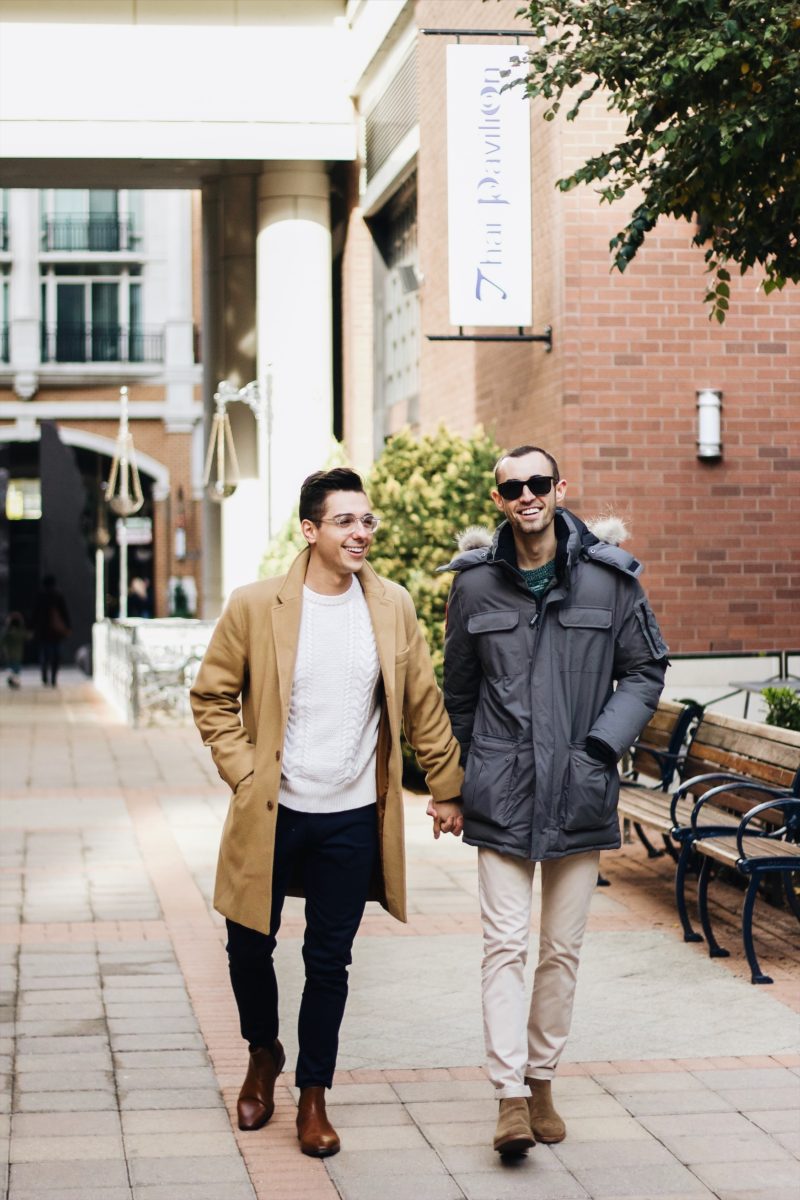 As far as chinos, Mike's wearing Zara cropped slim fit chinos while Alex went with basic H&M. Mike is obsessed with these chinos and may own them in several colors 😉 But seriously, if you're looking for a good pair of chinos, try these out!
Rounding out our winter uniform is the classic Chelsea boot. We've been obsessed with Call It Spring and Hudson Shoes lately. Both are great choices when looking for boots this season. We picked up a bunch of boots recently during an online sale — it's hard to resist a good deal. We like to have a variety on hand. From leather to suede, and every color in between — it's best to be prepared.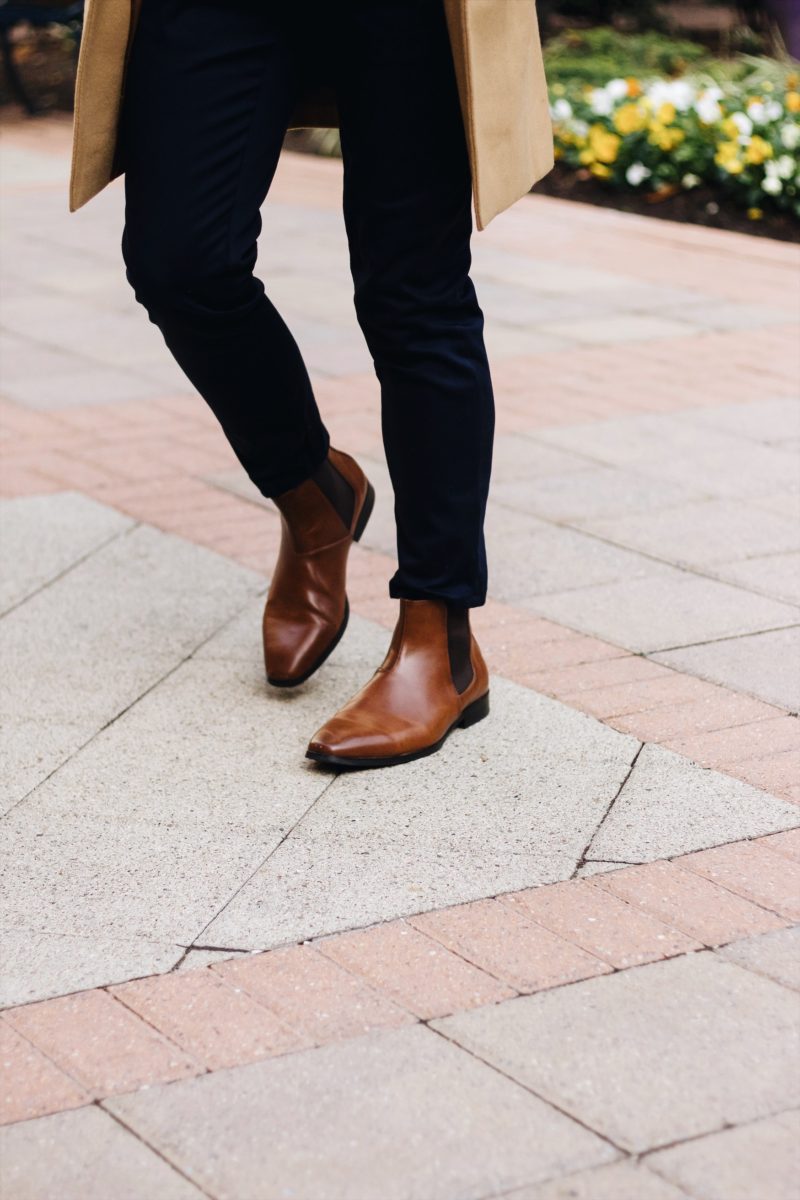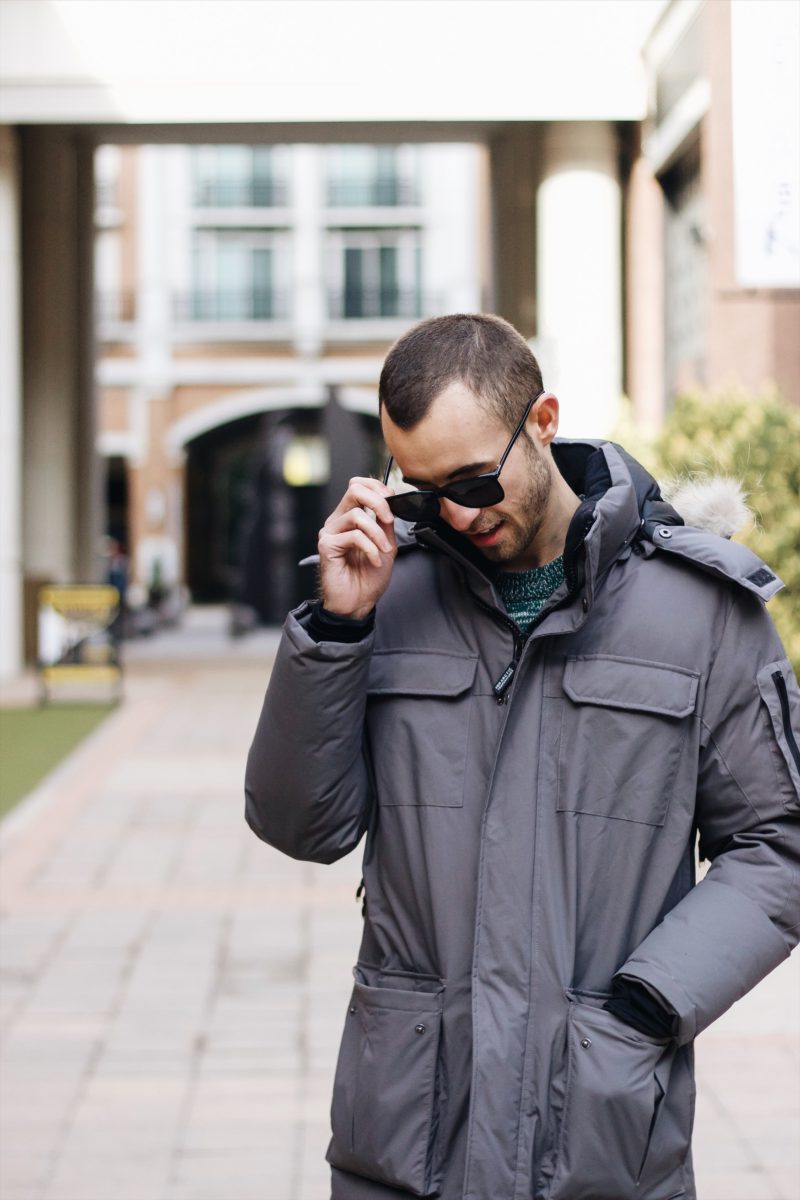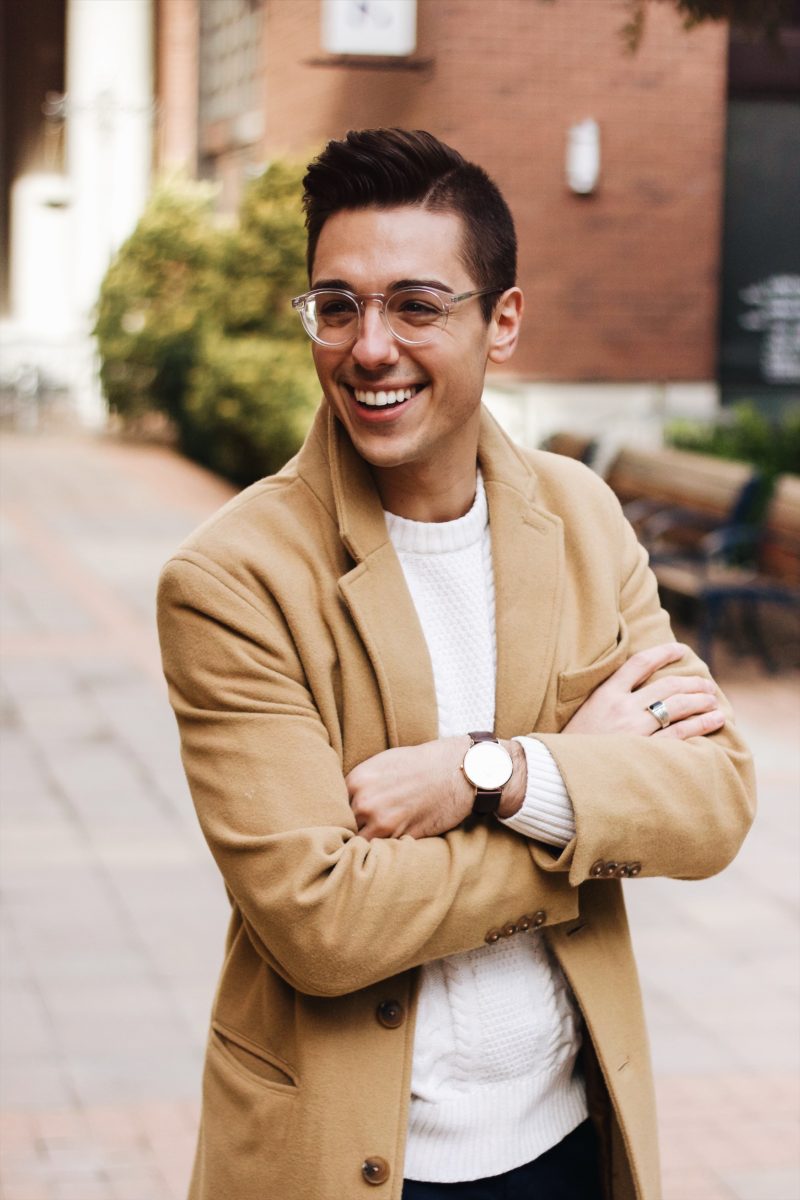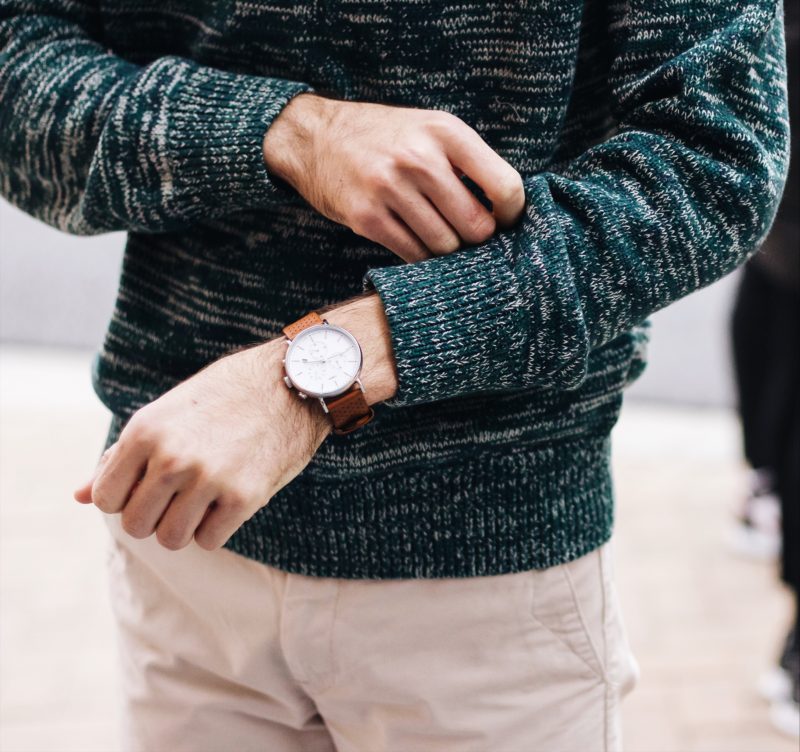 All of this comes together for a simple, yet classic winter look. Like we said, we find ourselves throwing this together all of the time! Can anyone else relate? Let us know what you think in the comments below! Until next time…
---
SHOP THIS POST
Mike's Pants: Zara Mike's Boots: Call It Spring
More linked below!

---
[jetpack_subscription_form]