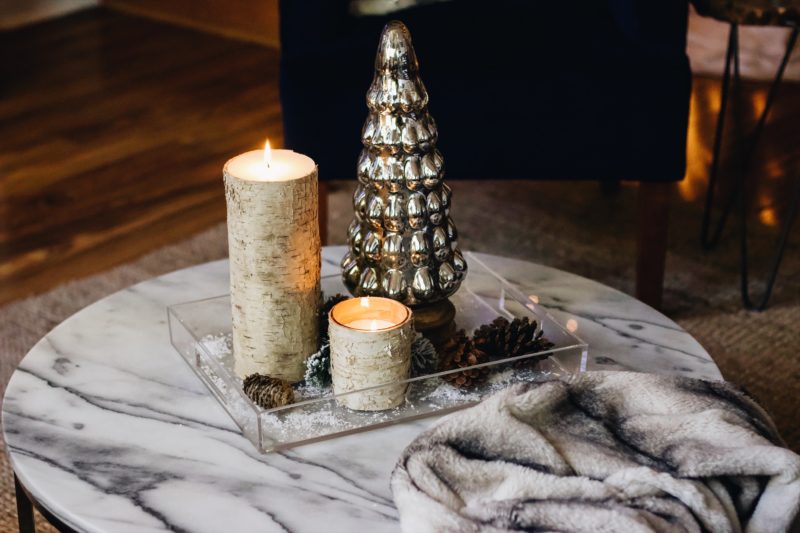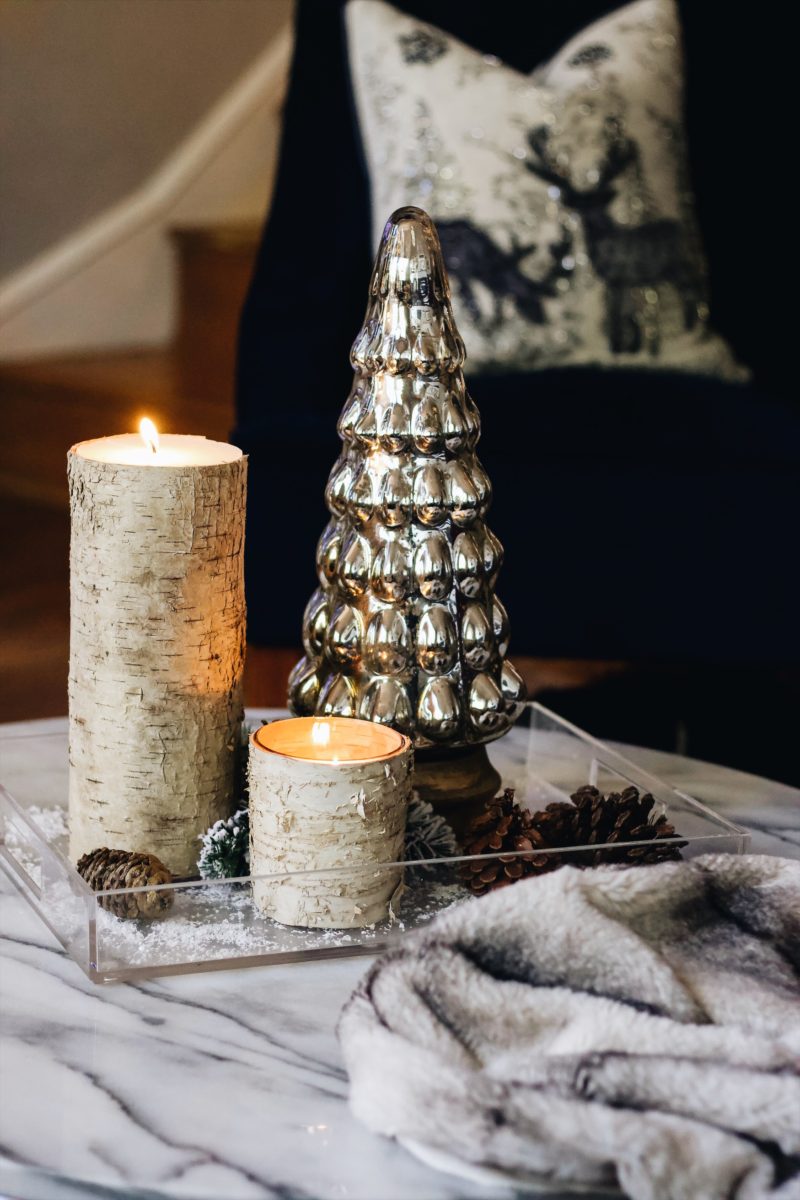 Blogmas Day 3 is here and we're talking DIY holiday decor! More specifically, our DIY holiday coffee table. We started this week off with travel and fashion, now it's time to get to the holiday decorating. This is something we look forward to all year long. Maybe Mike even more than Alex. Guys, Mike LOVES the holidays!
Before we get into the details of this DIY, we want to list all of the supplies you will need. This is such a simple project that literally anyone can do.
WHAT YOU NEED
Acrylic Tray
Metallic Christmas Tree
Two birch candles – preferably different sizes
Fake snow
Pine cones
Garland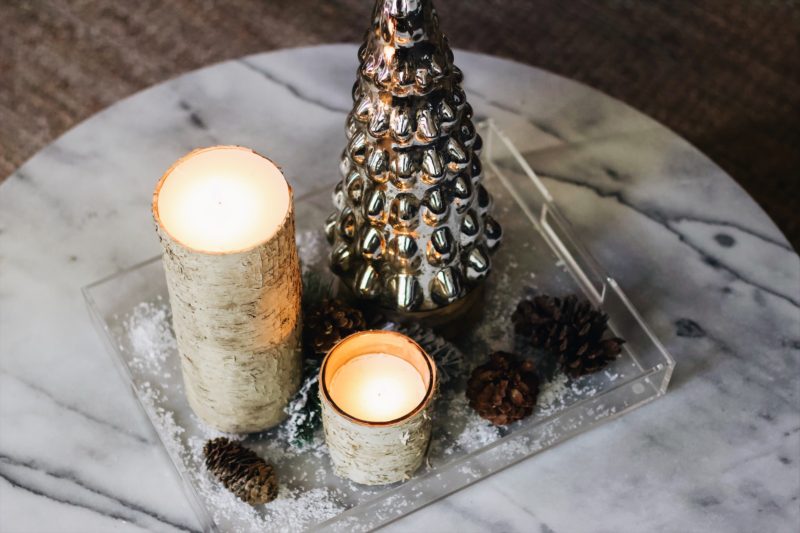 When we first started planning our holiday decor this year, we knew we needed something simple yet interesting for our coffee table. We first started by looking at the size and shape of our table. Last year, we had a rectangular coffee table. That meant we had to rethink how we wanted to decorate for the holidays. We absolutely love our new coffee table. It's low to the ground, marble (our obsession), and round. With all of that, we knew we couldn't have a million decor pieces scattered on the table. It would look messy and leave no functional space. We wanted to think of a way to have multiple decor pieces on the table while still keeping things contained to one area. That's when we thought about using a tray! You guys have probably seen us post about the various trays we have on Instagram. We picked up this tray from Target a few months ago. We had been using it in our closet but knew it would be perfect for our DIY project. Remember guys, you don't always have to buy something new. Look around your home for pieces that can serve another purpose. This is a great way to save money during the holidays — something we all want to do!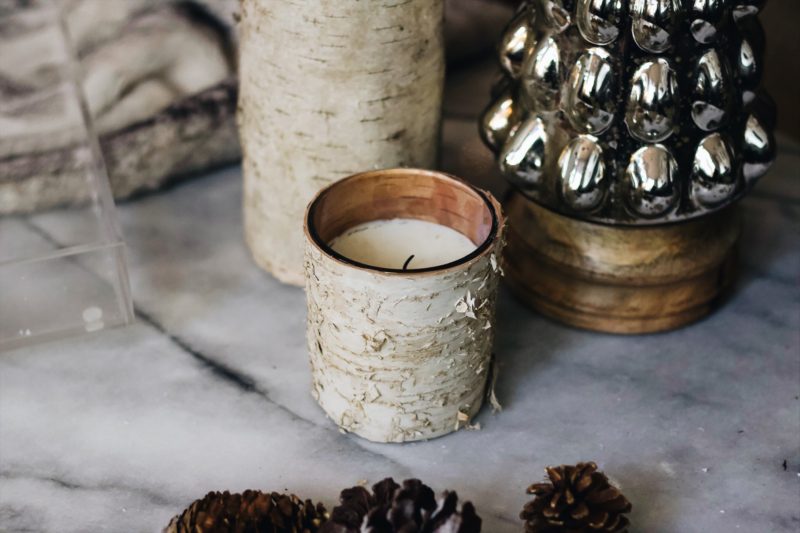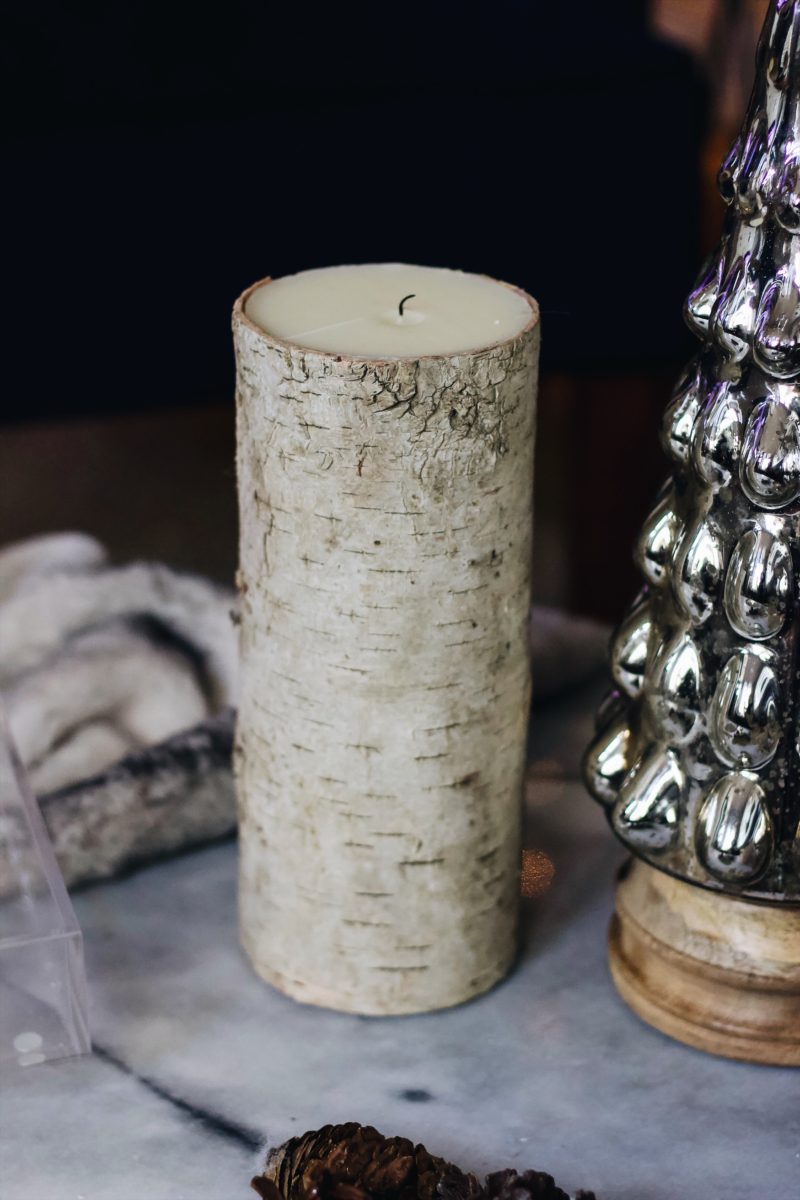 Alright, so now that we have the tray situation handled, it's time to fill it up! We started with fake snow for the base. We picked up a small pack from Target. We sprinkled it all throughout the tray to give it the look of snowfall. This really added a wonderland feel to the table. We also used the fake snow in a few other places around our house. It's a fun way to add some white to your space.
We've been slowly picking up holiday decor pieces for the past month or so. We didn't specifically buy these pieces for the tray but we knew they would work. The silver tree is the first piece we added. When designing a holiday tray, you want to make sure you have some height. This silver tree is from Home Goods and is the perfect addition. It's short enough that it won't block anyone's view while also raising the space.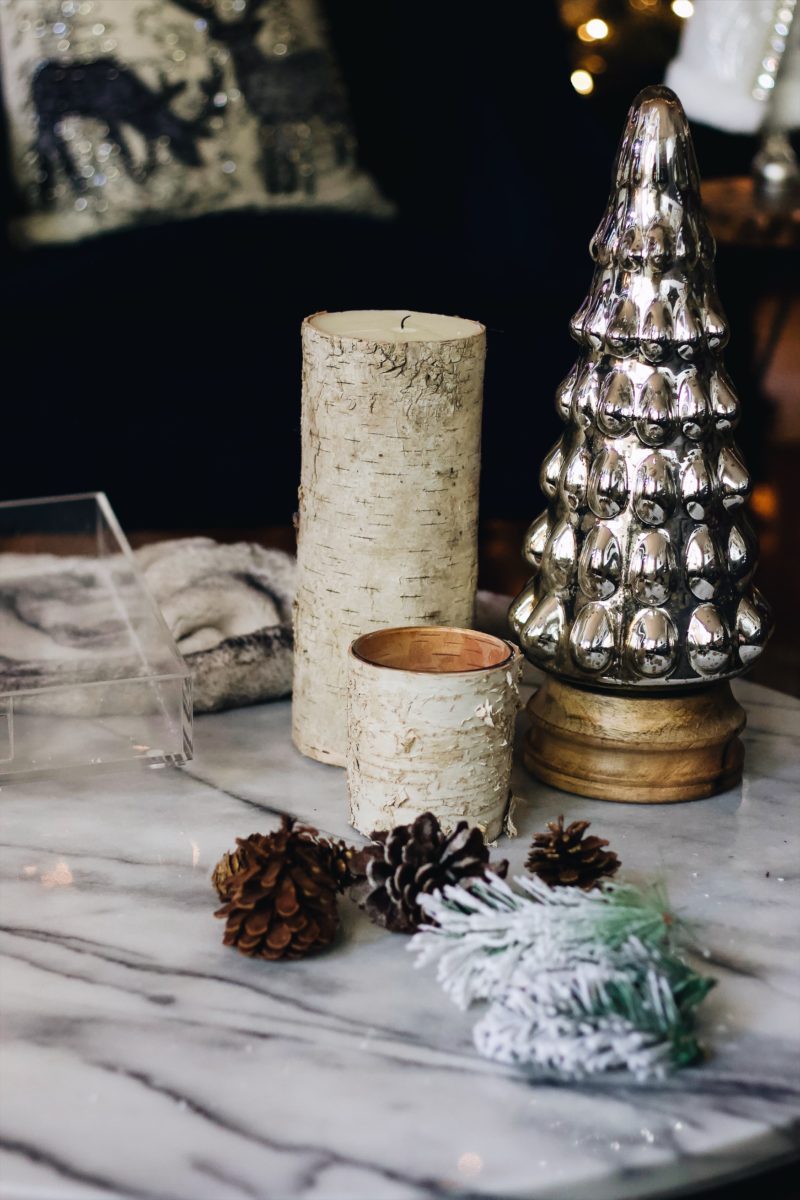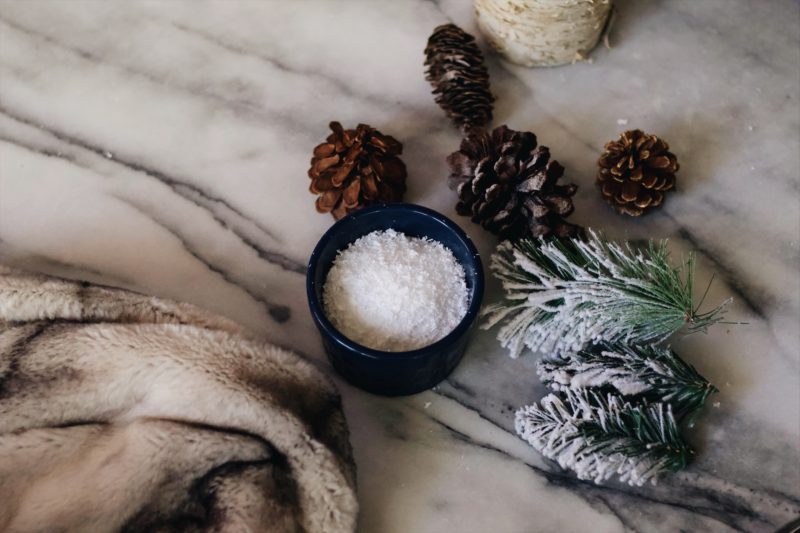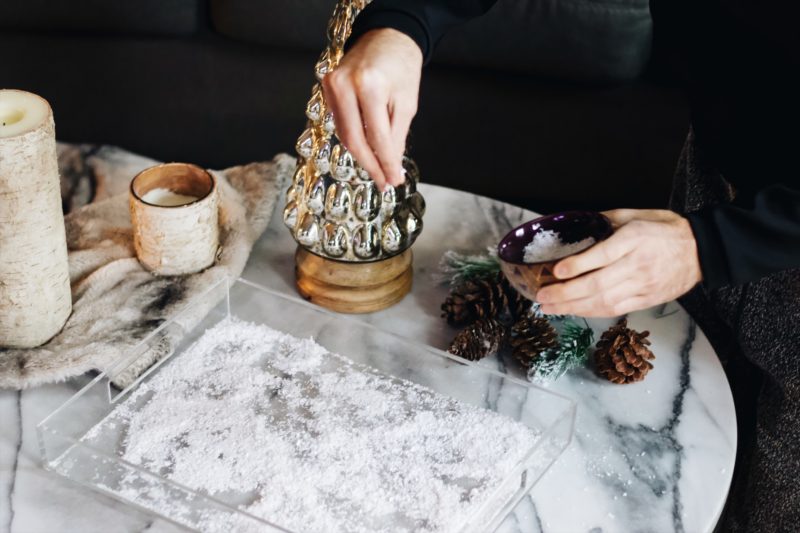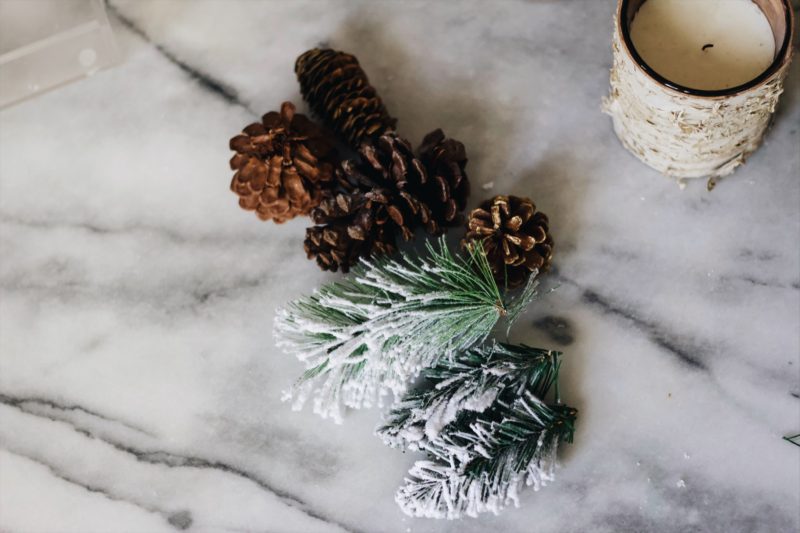 We knew we wanted to follow the rule of threes when designing the tray. The tree was number one. For number two and three, we went with candles. That didn't mean we wanted the average cream-colored tall candle. We needed something rustic to balance the modern acrylic tray. Both candles are wrapped in a birch-like paper. This gives the candles a birch log look. We were so excited when we found these at Marshalls!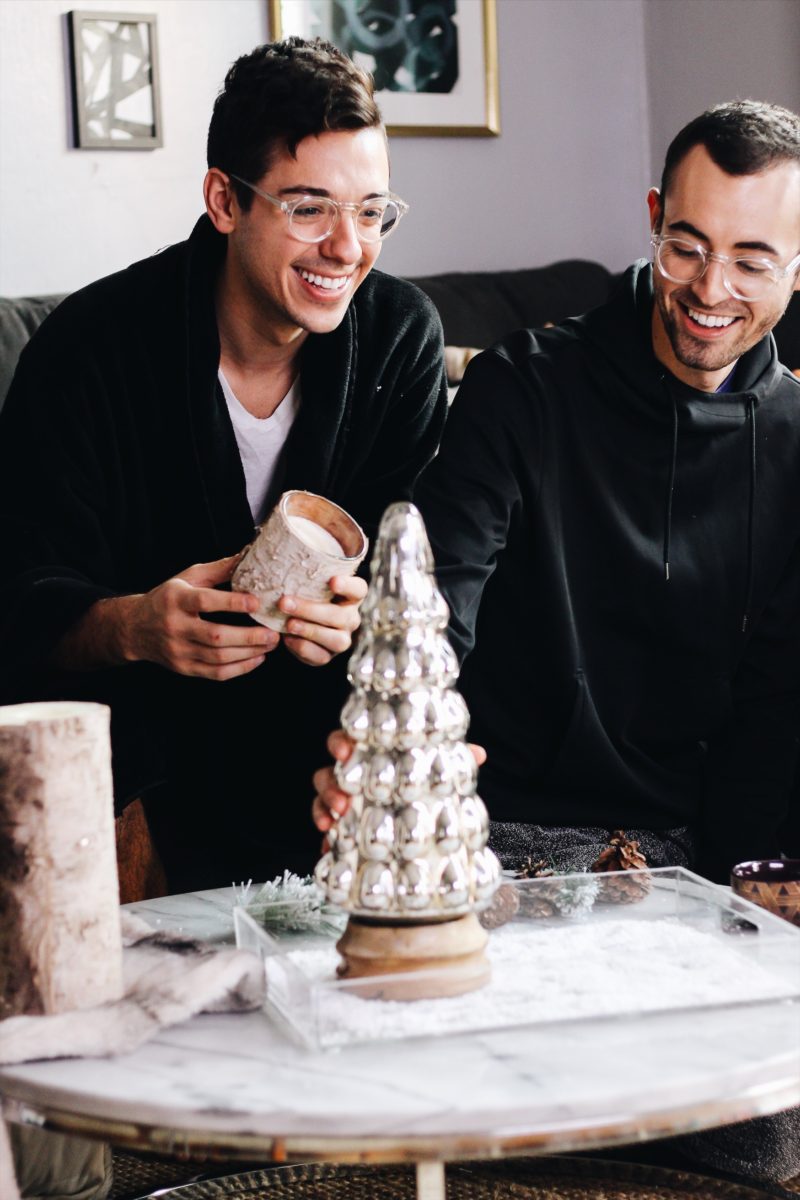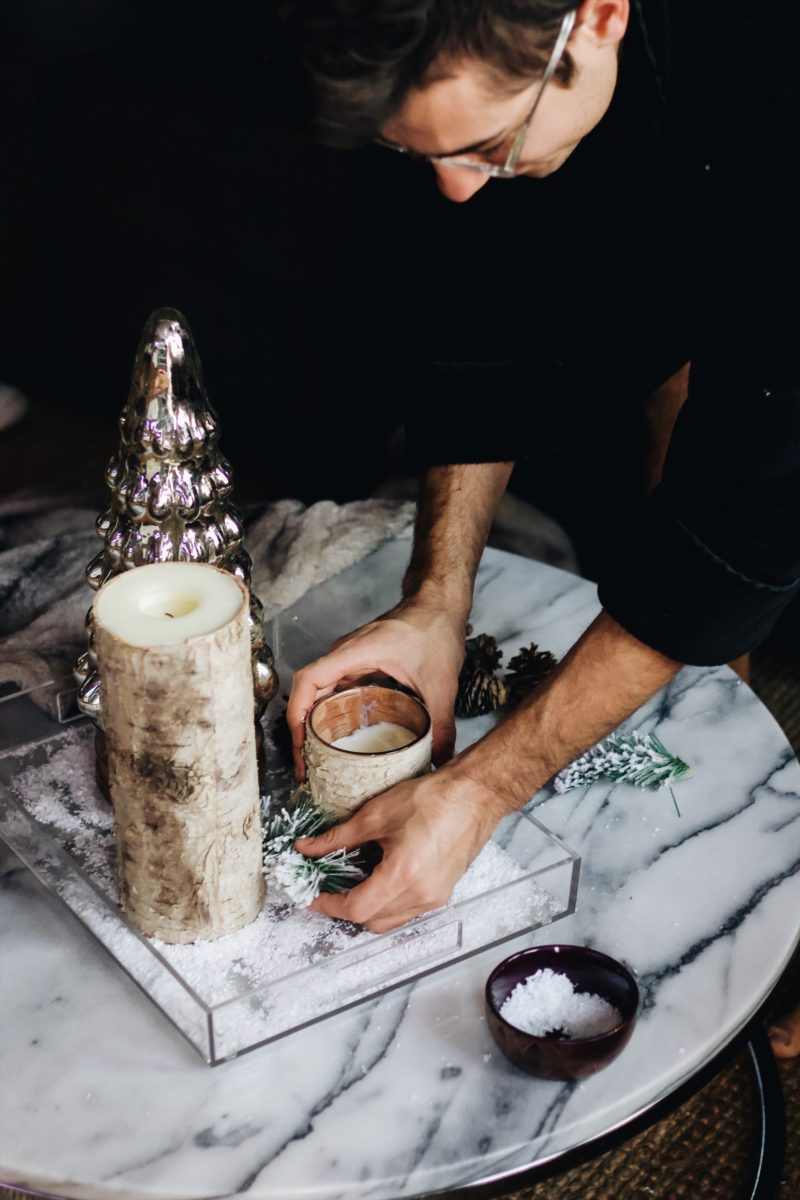 Now to anchor everything together, we actually cut off a few pieces of garland from our stairs (coming soon to the blog). We wanted to add some greenery to the tray and this was a perfect way. The garland sits perfectly in between the candles and tree.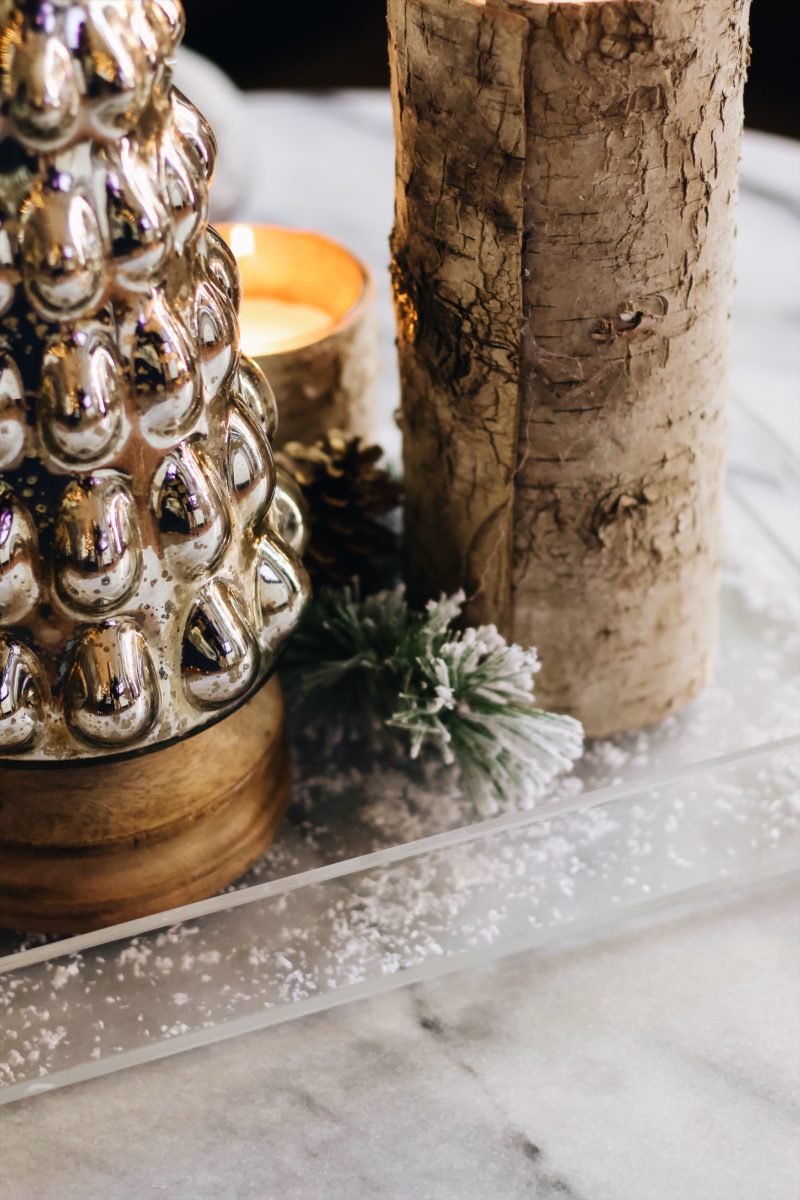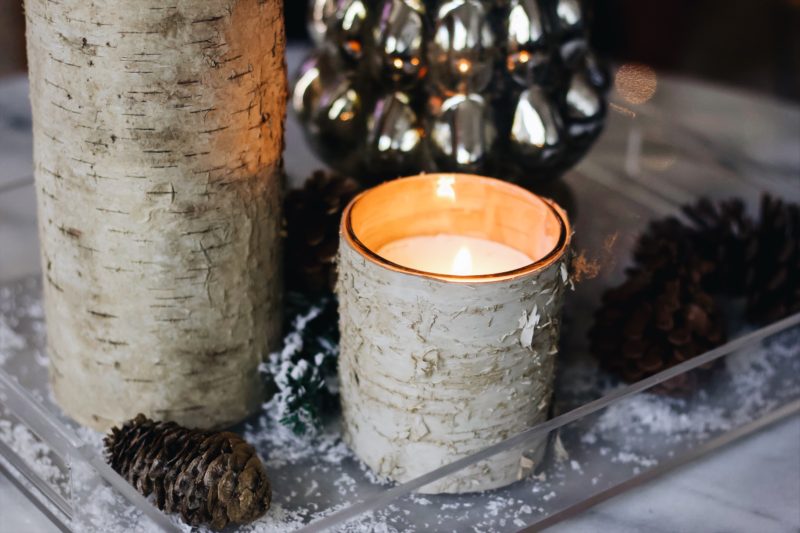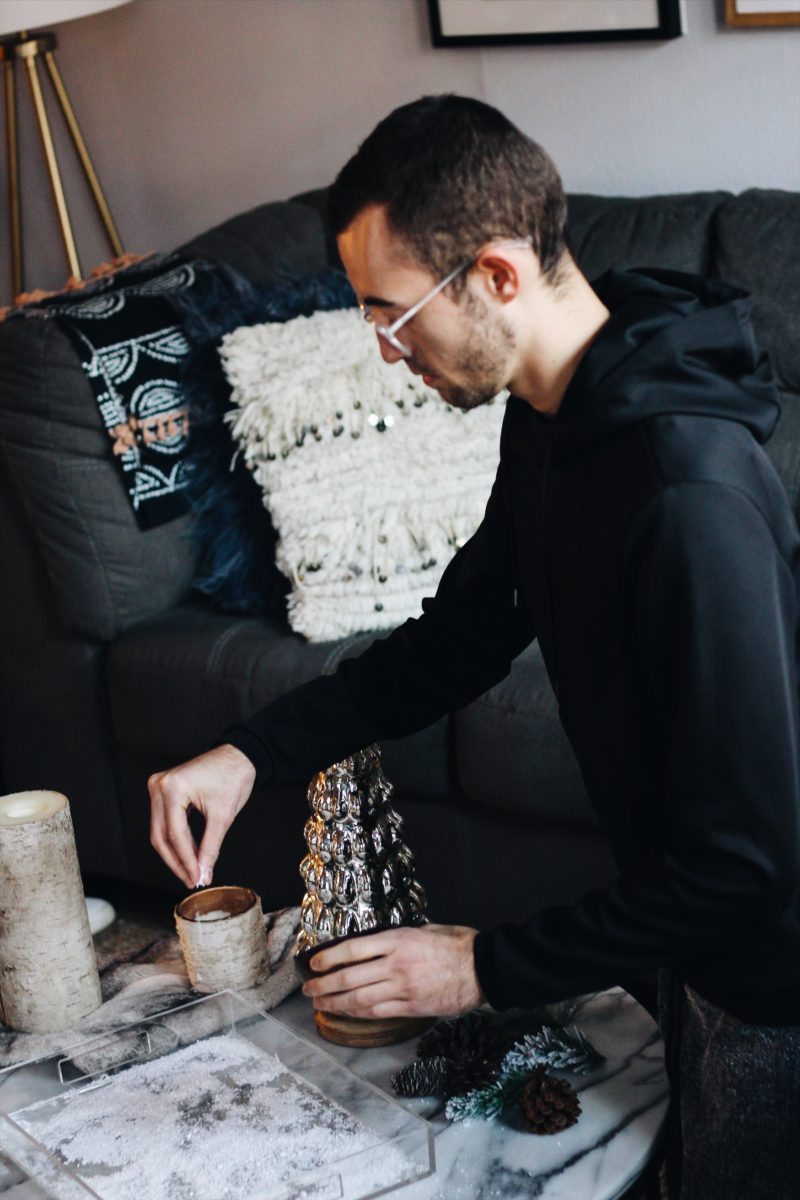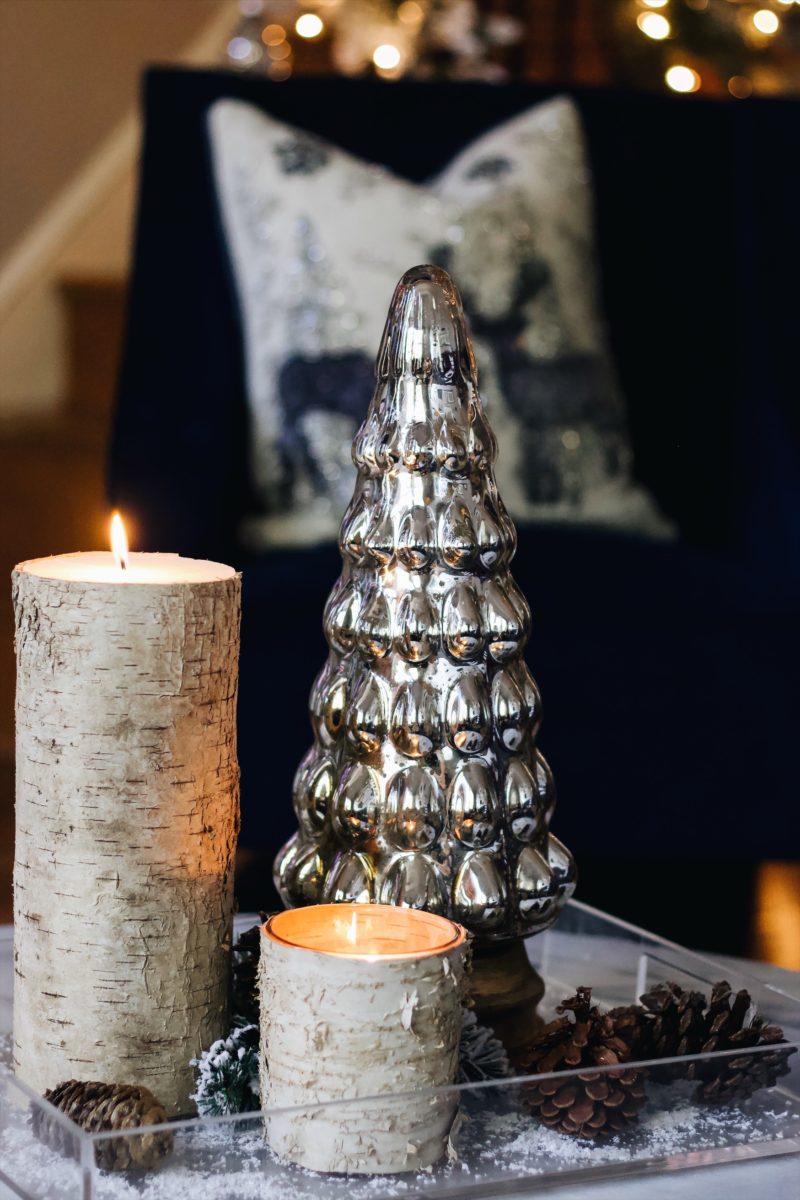 We are so happy with how our coffee table turned out. It has become a fun conversation piece for anyone who walks in the door. It took us hardly any time or effort. If we can do it, so can you!
Let us know what you think in the comments below! Until next time…
---
[jetpack_subscription_form]