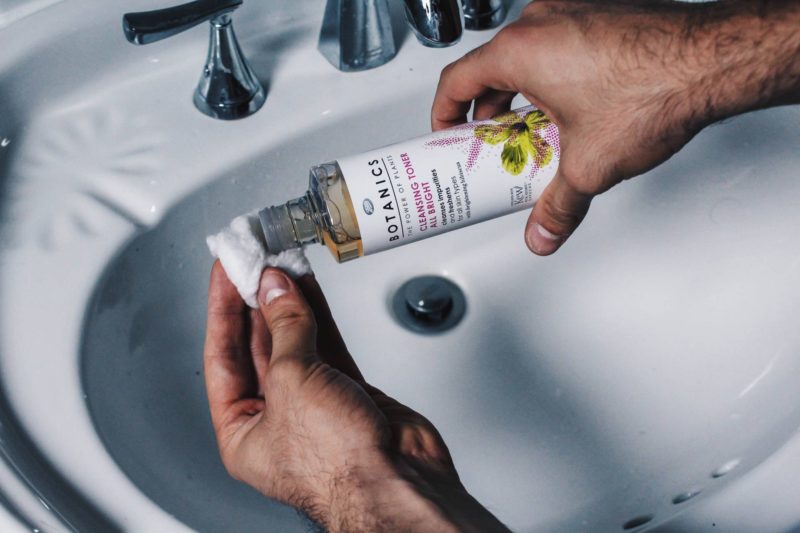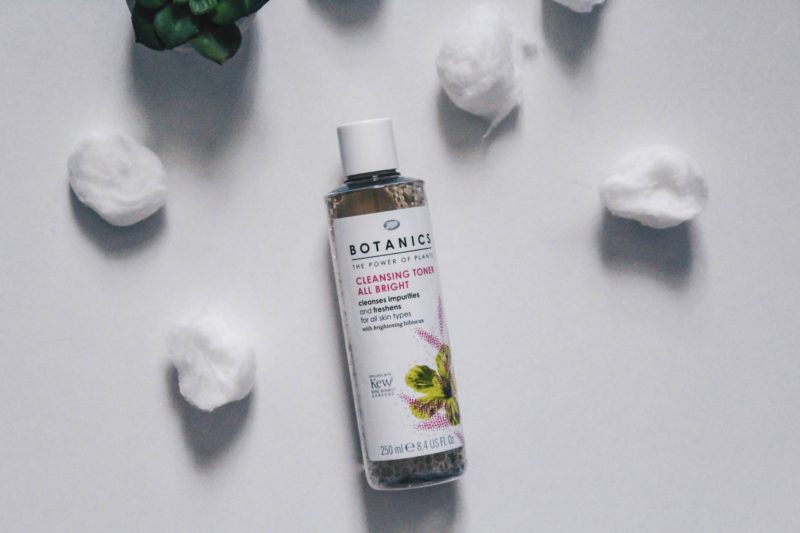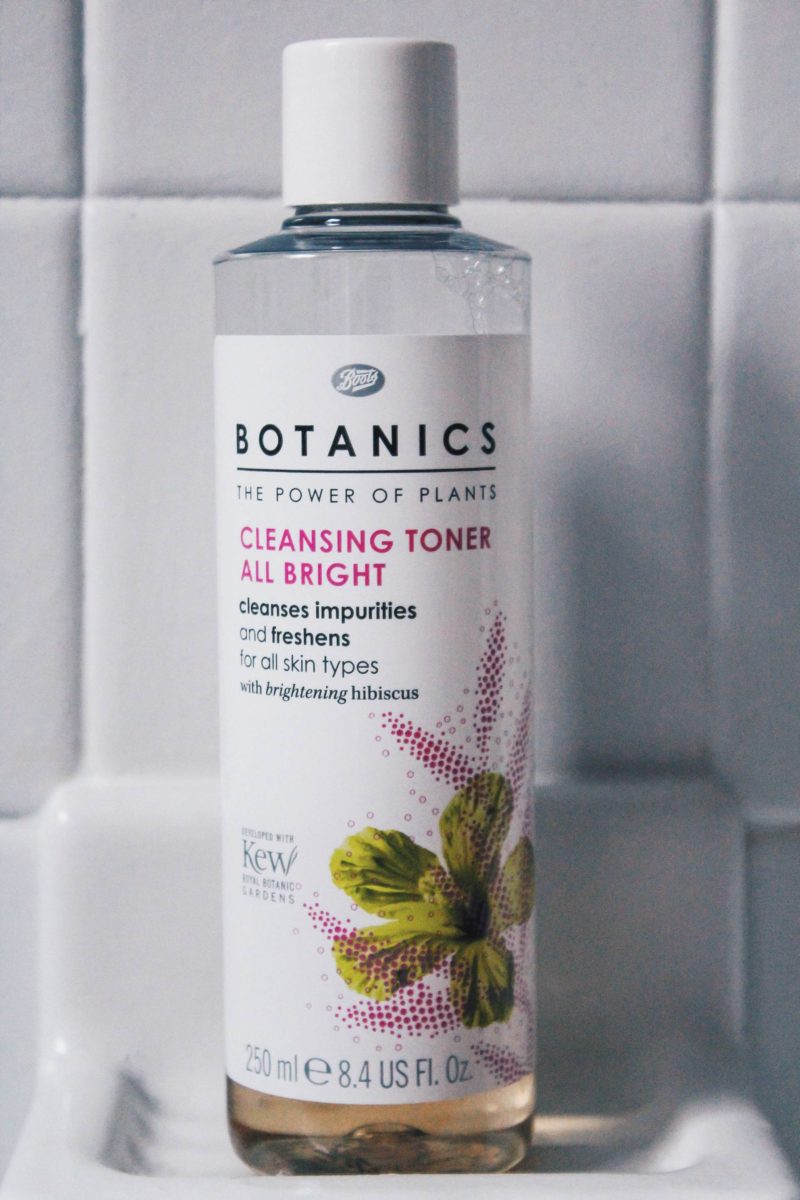 So you know that saying "better late than never"? That definitely applies to September's Monthly Favorite. Time is flying by and tomorrow is already October. WHAT. Where has 2016 gone? Enough of our ranting, time to get to the good stuff. This month's favorite product is from Botanics. We've been using their products for quite a while. We stumbled upon this line while perusing the aisles of Target (our favorite store). We recently ran out of toner and needed to restock our supply. This toner was exactly what we needed. Botanics' All Bright Cleansing Toner has really made a difference in our overall skin tone. The main purpose of this toner, aside from cleansing, is to brighten your skin. That's where the hibiscus comes into play. This added ingredient really helps to brighten the overall appearance of your skin and give you a nice glow. It does a great job at cleansing too! We always preach to you guys how important using a toner is for your skin. Cleansers are great, but toners help give your skin that extra kick it needs. This toner leaves our skin feeling smooth and fresh. We've also noticed our skin does look brighter. Botanics also claims that this toner visibly tightens pores. We haven't noticed much of a difference yet but will keep you posted.  No one wants to have huge pores, especially us! Our skin has started to improve over the last month and we are loving the results. Our one complaint is the smell. It's not terrible buuut it does have a bit of an alcohol-like smell. Other than that, we are happy campers.
Okay guys, let's recap. This toner is great for cleansing and brightening your skin. It leaves your skin feeling smooth and fresh, while giving you a nice glow. Oh, we forgot to mention that this toner also mildly exfoliates your skin. That's a huge plus. Exfoliating your skin helps with cell turnover, texture and even aging. SOLD.
Now it's time for one of you guys to try this bad boy out. You know the deal. Follow the instructions below and you'll be entered to win. Good luck!
---
GIVEAWAY INSTRUCTIONS
* Follow us on Instagram: @alexandmike
* Follow us on Bloglovin': Click here!
We will be checking! This app helps keep all of your favorite bloggers in one place.
It's like Instagram for bloggers! Stay updated with the free app! 
* Comment "Monthly Giveaway" on our Instagram post highlighting this product
**Don't worry! We will include the instructions in the Instagram post as well**
---
The winner will be announced on Friday, October 7th. Until next time…