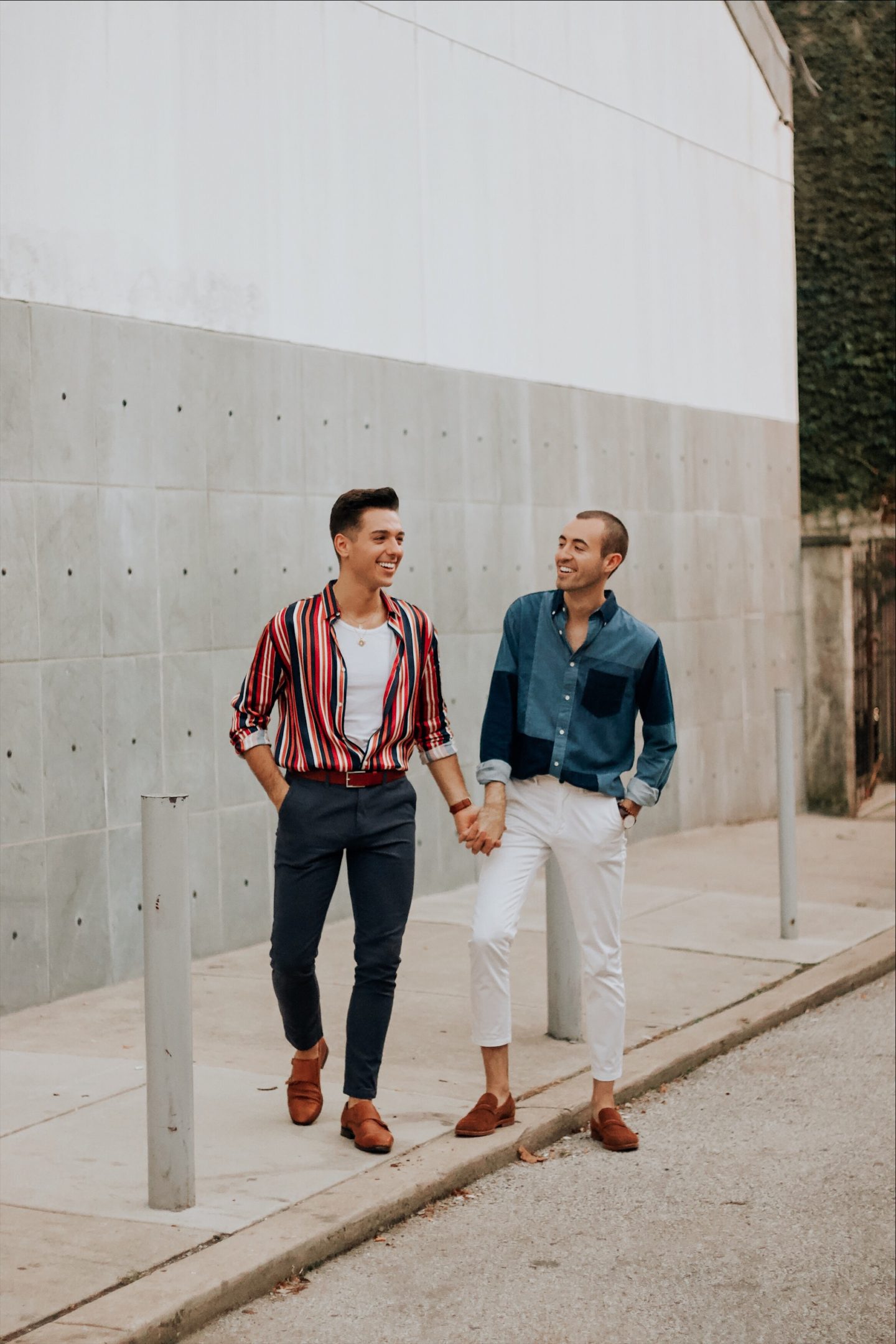 We take date nights very seriously. Since we have crazy work schedules, it's fun to just spend some quality time together. We recently went on a mini staycation (blog post coming soon) and squeezed in a fun date night. After starting the night with an event, where Alex spilled red wine all over Mike's leather shoes, we had dinner al fresco at the most amazing Mexican restaurant.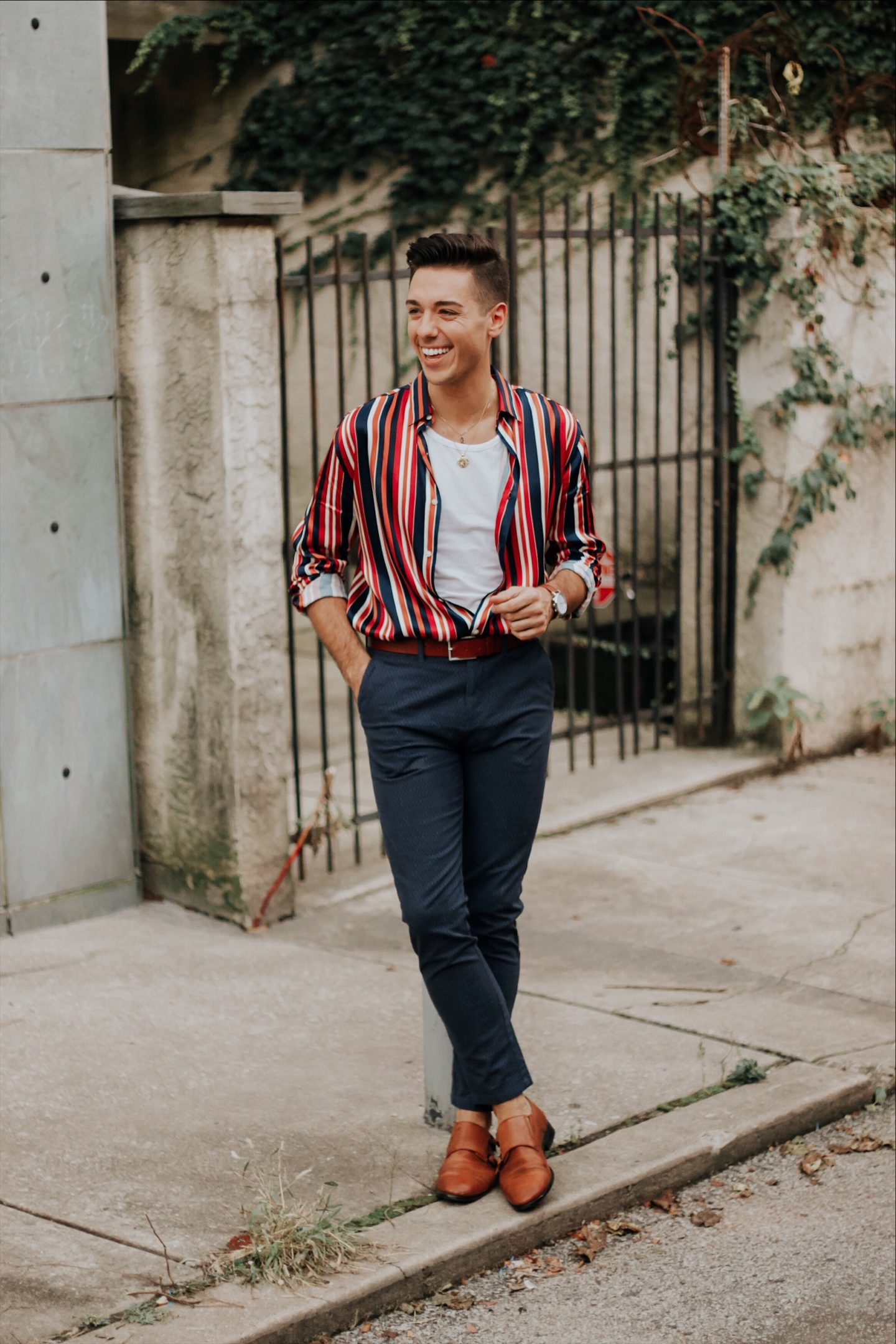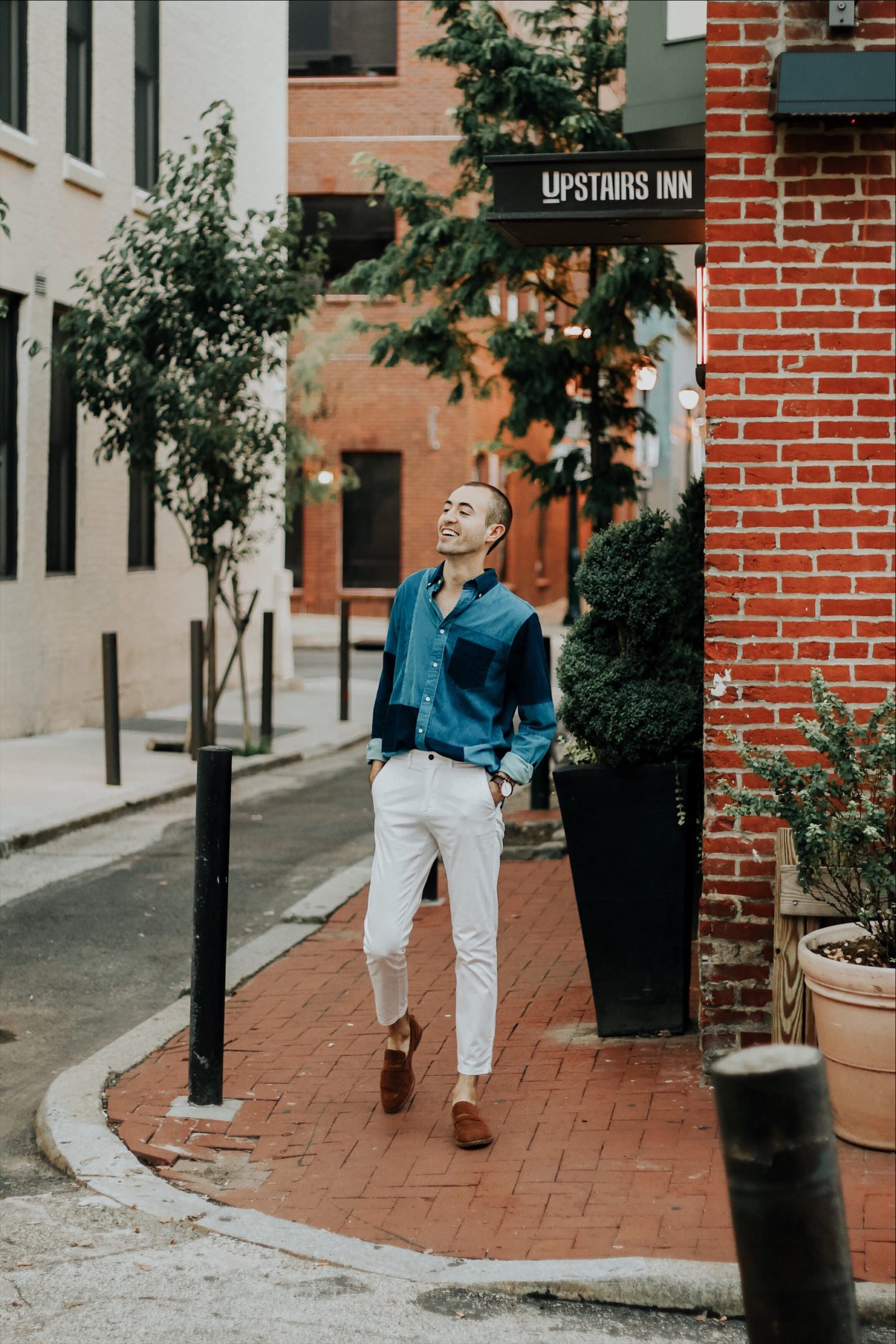 For looks, we both went with button-downs. More specifically fall button-downs. Mike paired a Zara striped sateen shirt with a white tank underneath. Pro tip: switch things up by going with a tank instead of a plain tee. The neckline is more relaxed and super versatile. The colors in the shirt give us major fall vibes. Plus, we are both suckers for stripes. Mike decided to switch things up when buttoning the shirt. It's always fun to get creative with your look.
Alex's shirt is from GANT. We're obsessed with the pieces they've been putting out lately. The material is corduroy and has patches all over. Super fitting for fall. As far as the pants, Alex went with white chinos. Remember what we always say, we don't believe in that dumb rule about not wearing white after Labor Day. Wear white whenever tf you want! LOL. But seriously, rules are meant to be broken when it comes to fashion.
We both went with brown shoes — Mike going with a pair of classic monk straps and Alex choosing suede loafers. They help dress up both looks even more.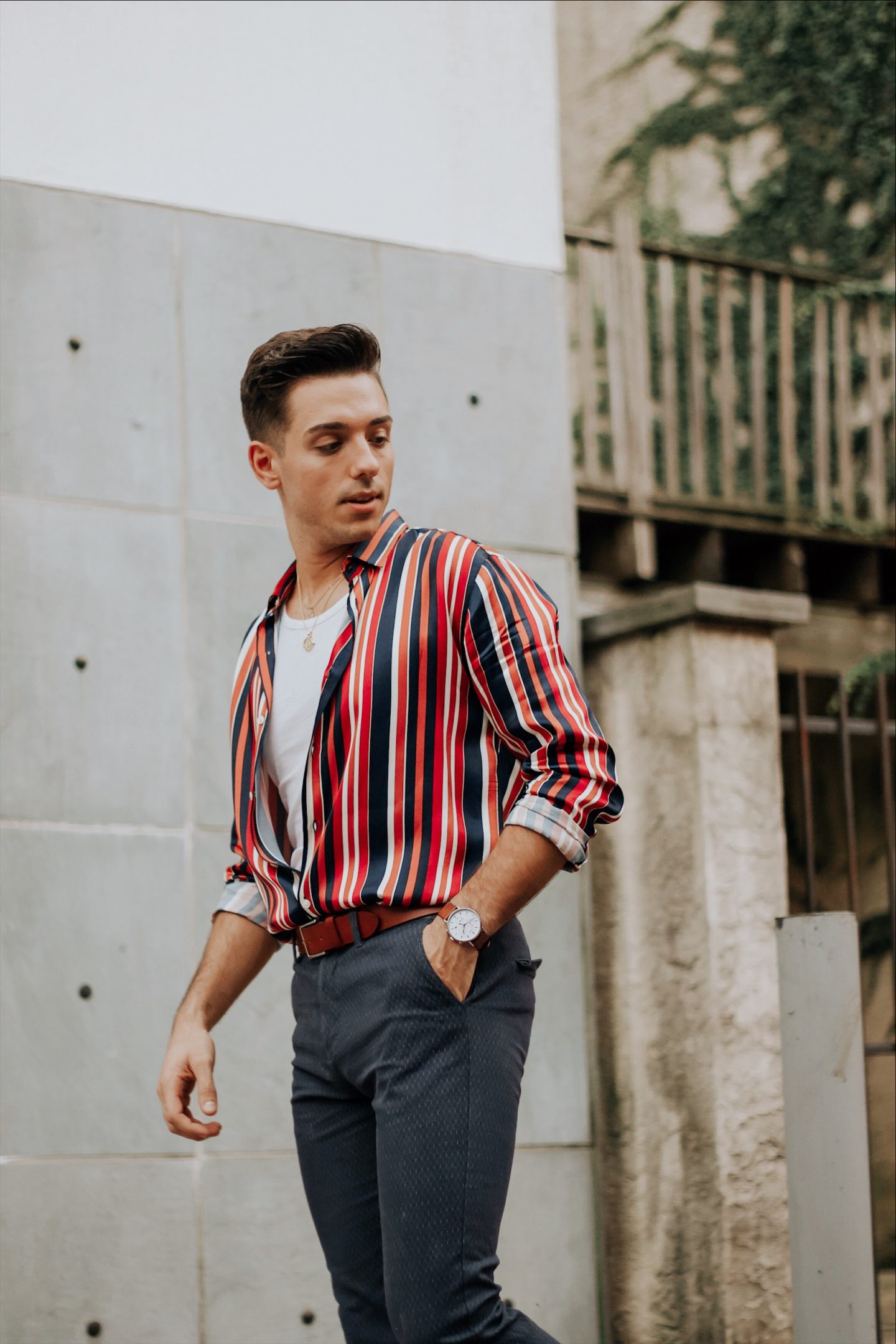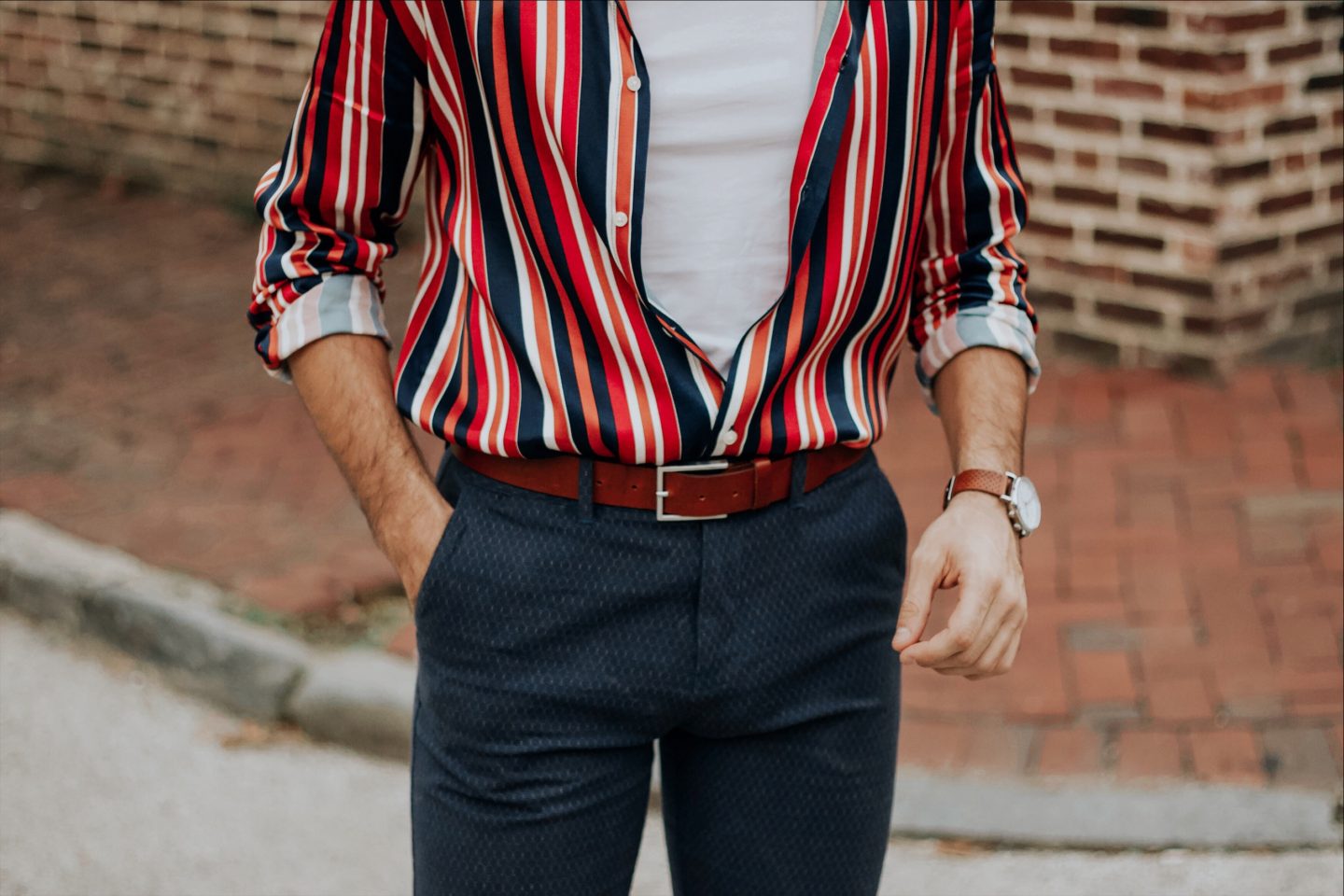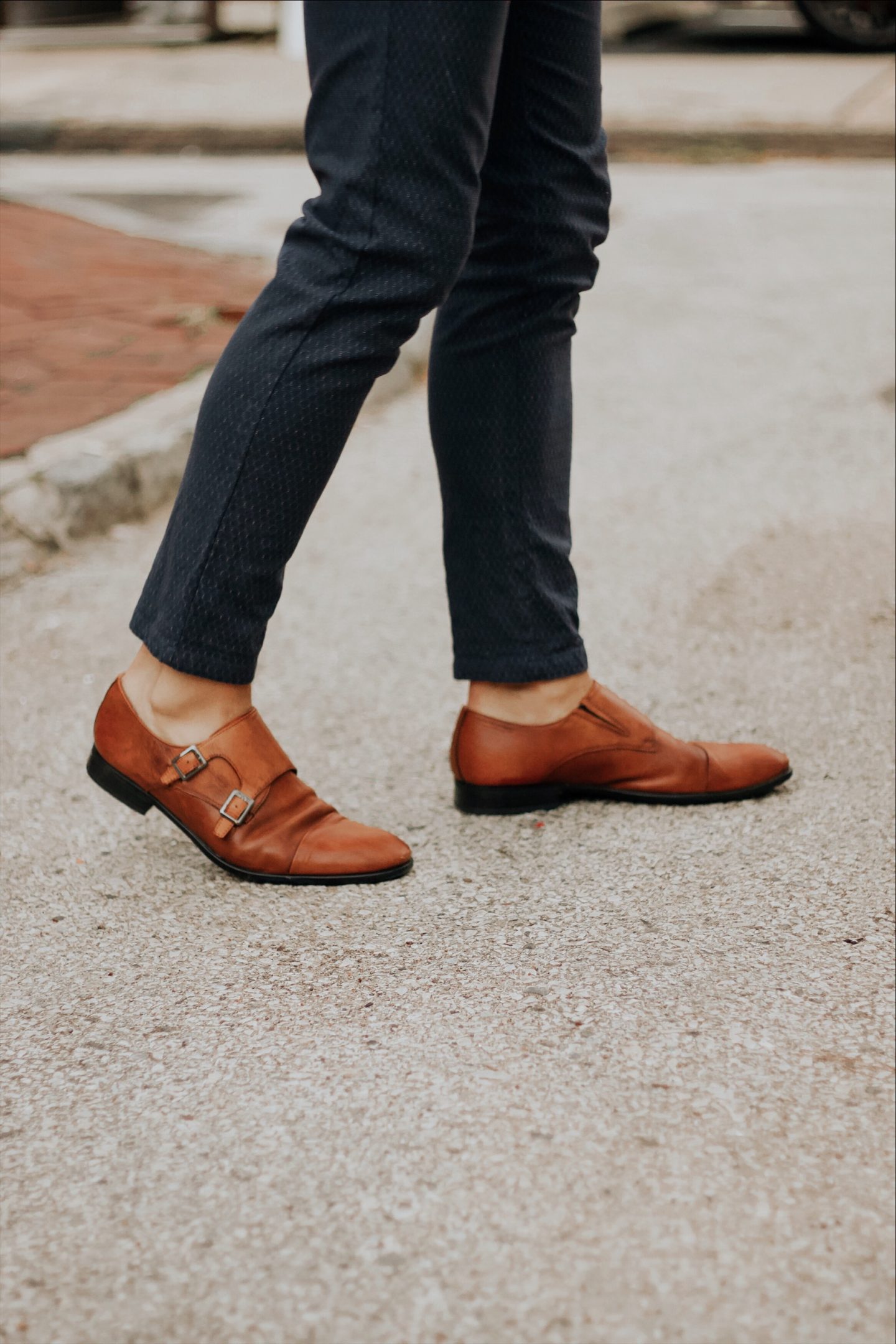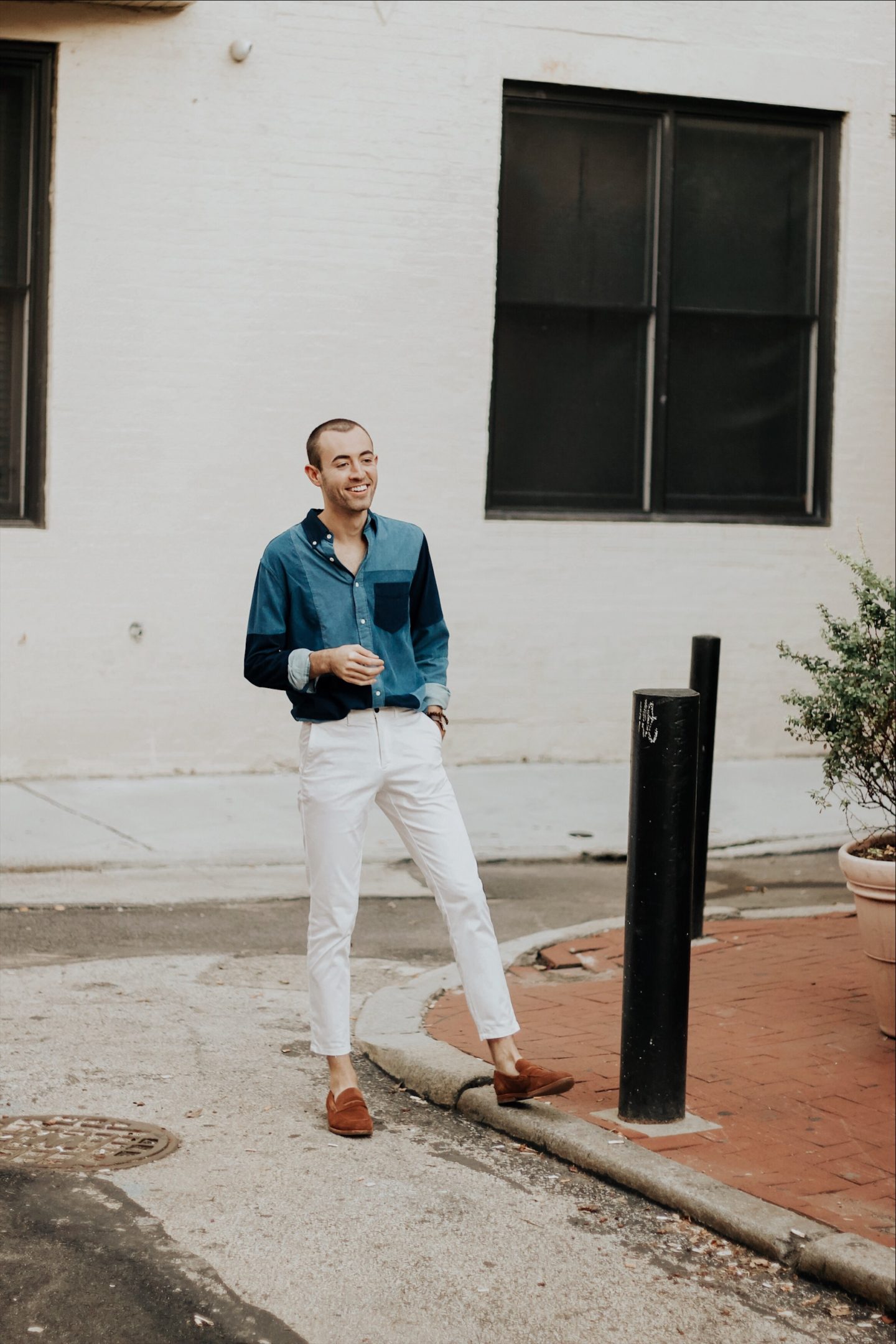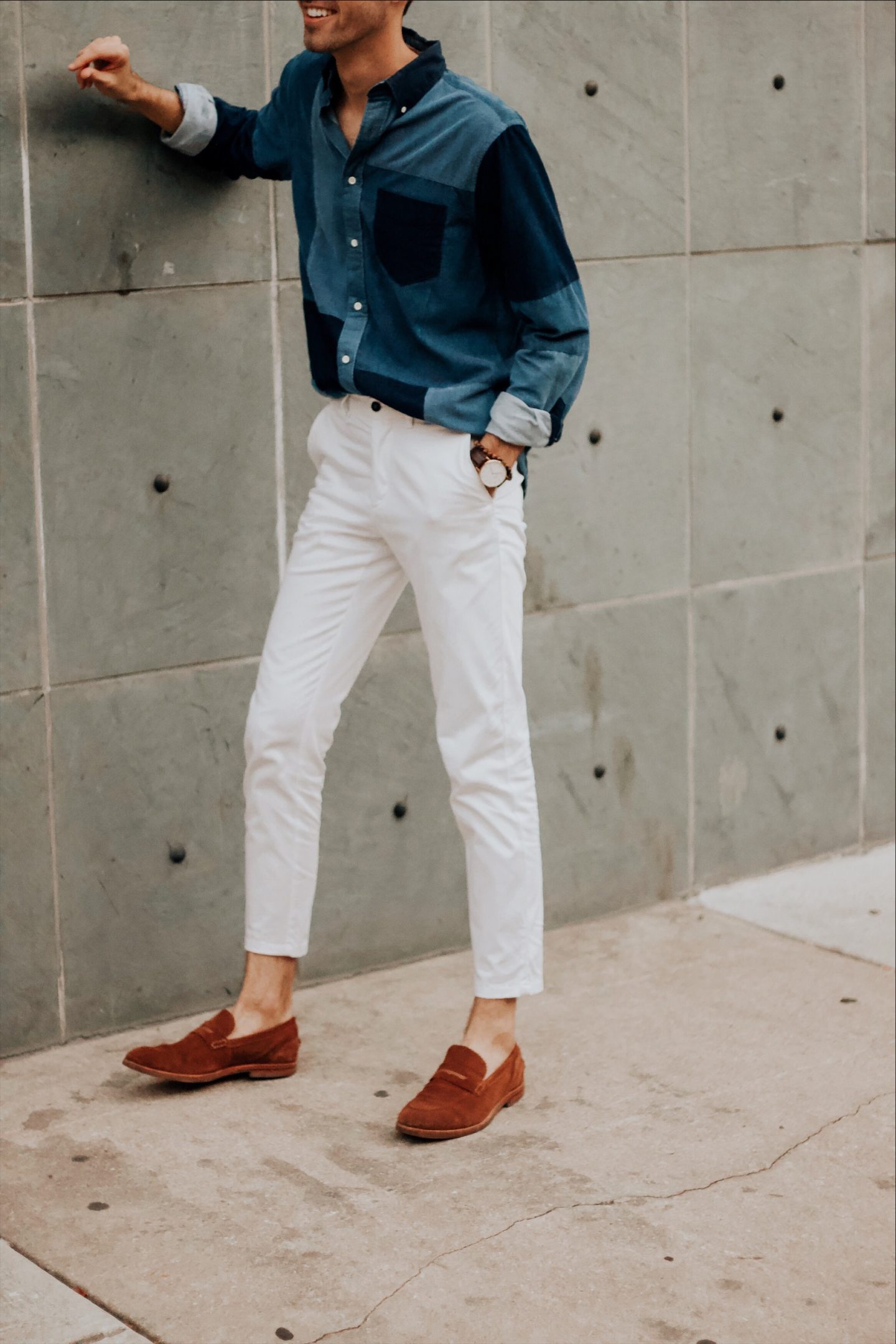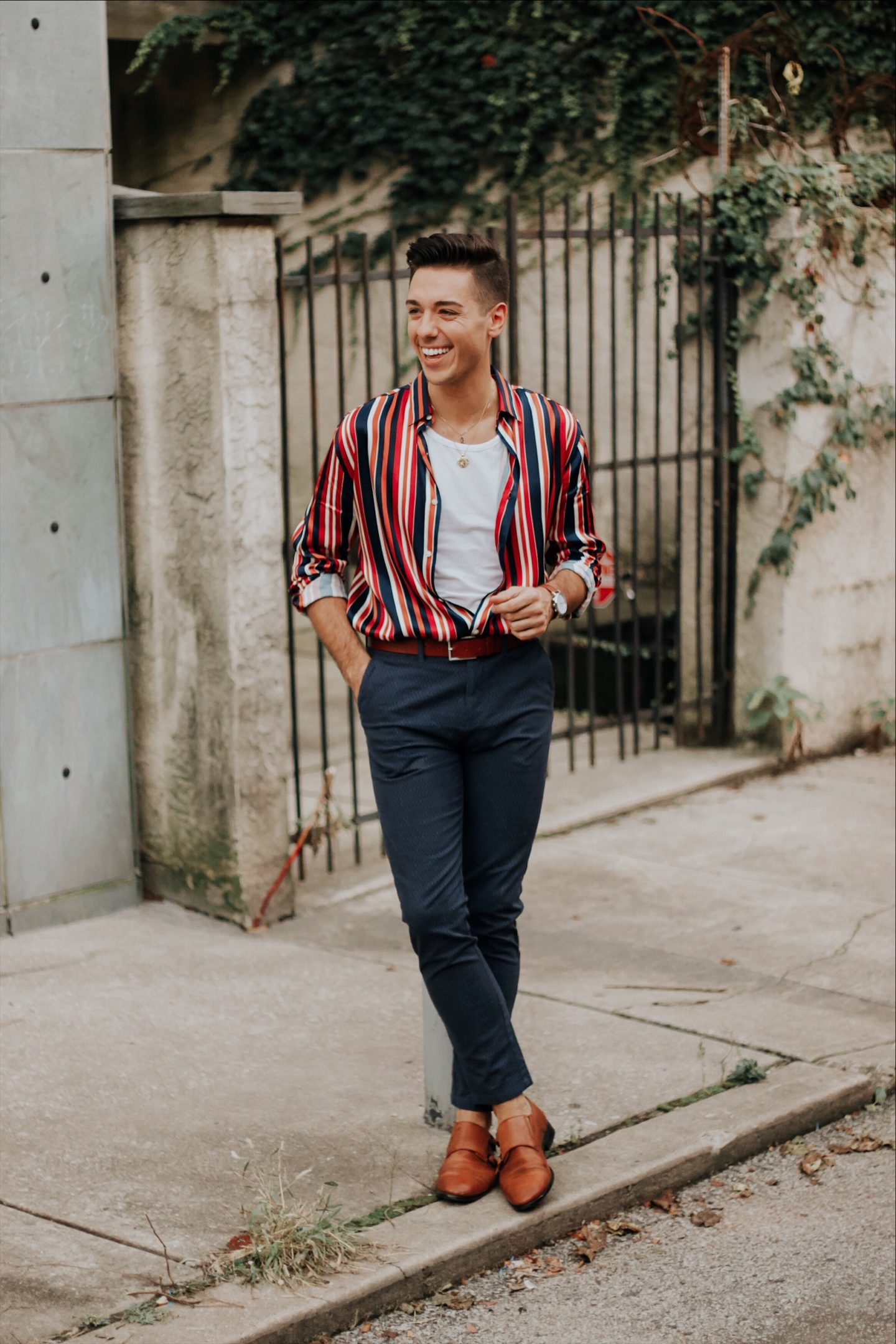 We both had to roll out of dinner after eating so many fish tacos. They were so good! Philly friends: you must go to Lolita. Fun fact: the entire menu is gluten-free. Score! Truly, it was the perfect date night. Let us know what you guys think of these looks in the comments below! Until next time…