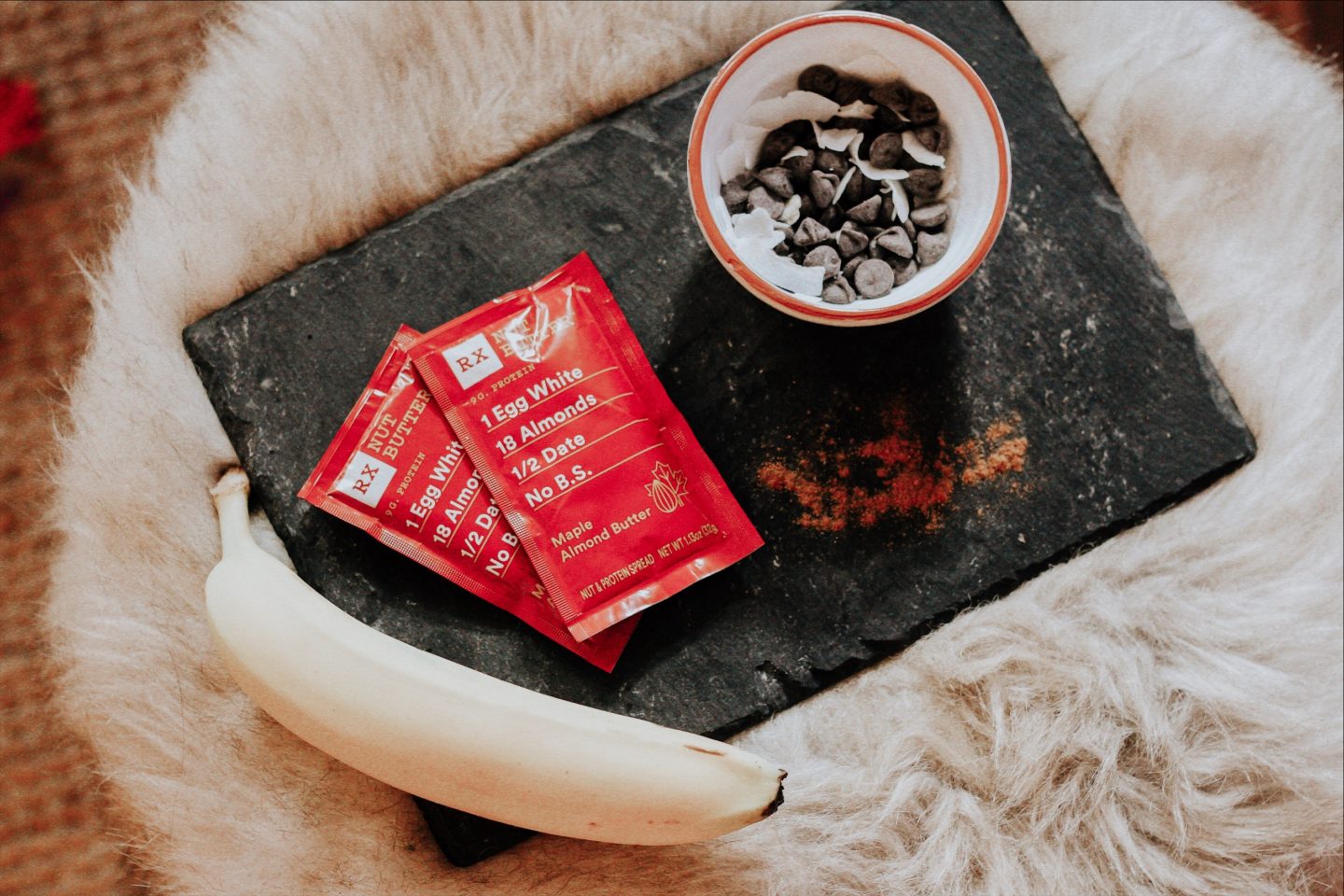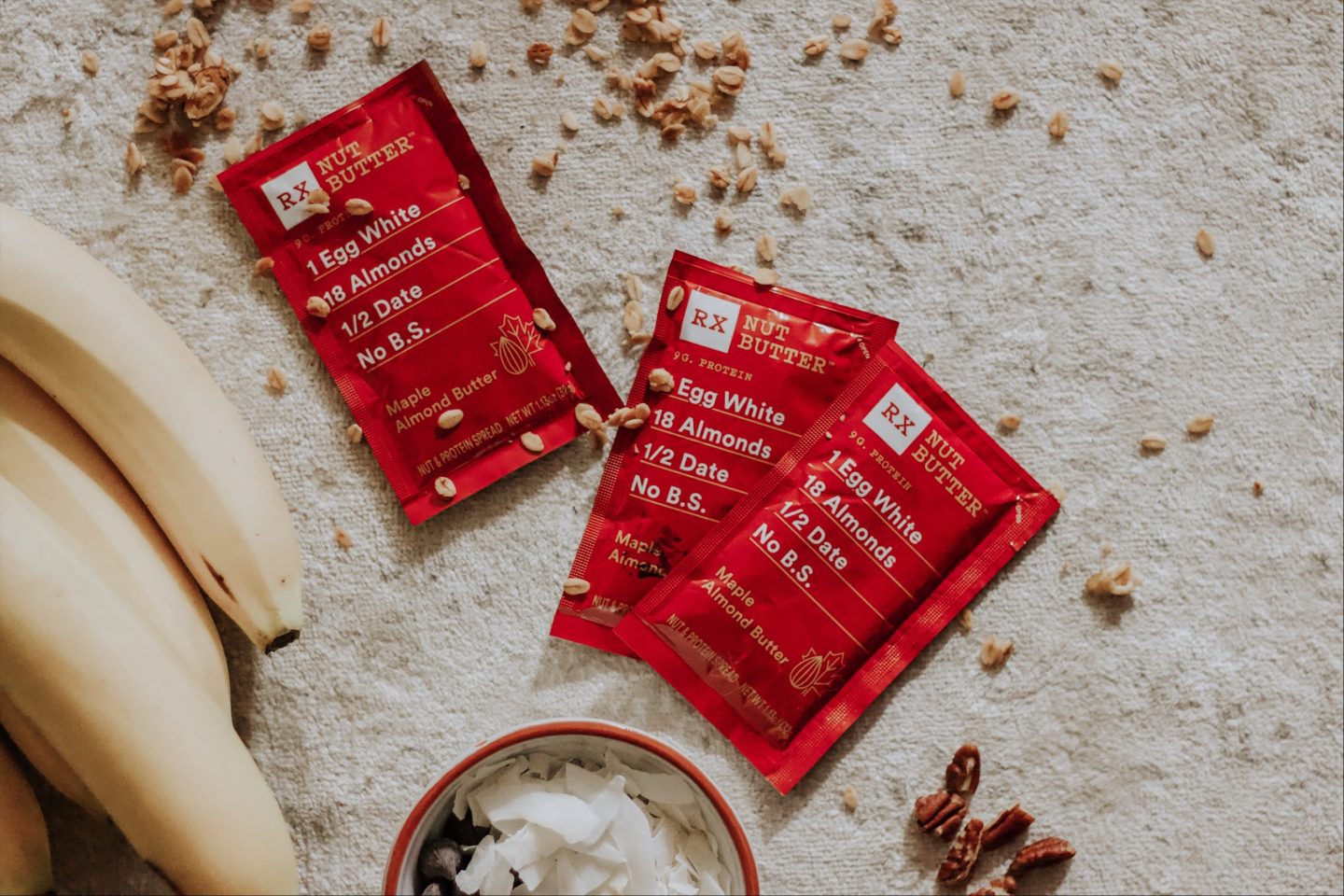 Happy Sunday guys! We're coming at you today with a crazy good snack recipe. We're constantly trying to come up with new recipes that are both delicious and healthy. Even though it's super tempting to grab a bag of chips, it's so much better when you have a healthy snack on standby.
We had no idea that RXBAR made nut butter! You guys know we are constantly eating their bars and now we have another tasty treat to eat — maple almond butter. We decided to combine a few of our favorite ingredients to create something sweet and tasty. Guys, we're warning you, these are so addicting. Scroll on for the recipe.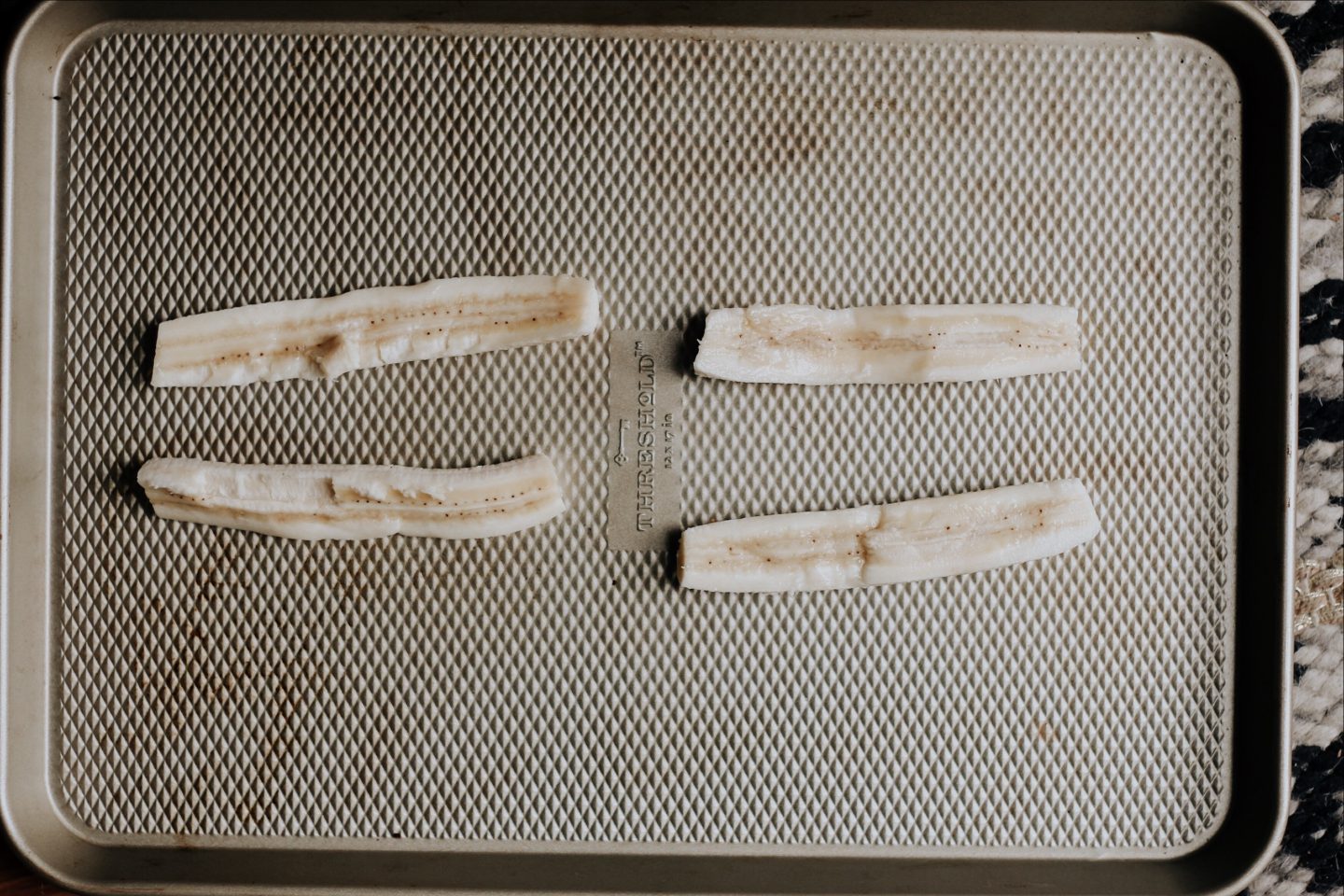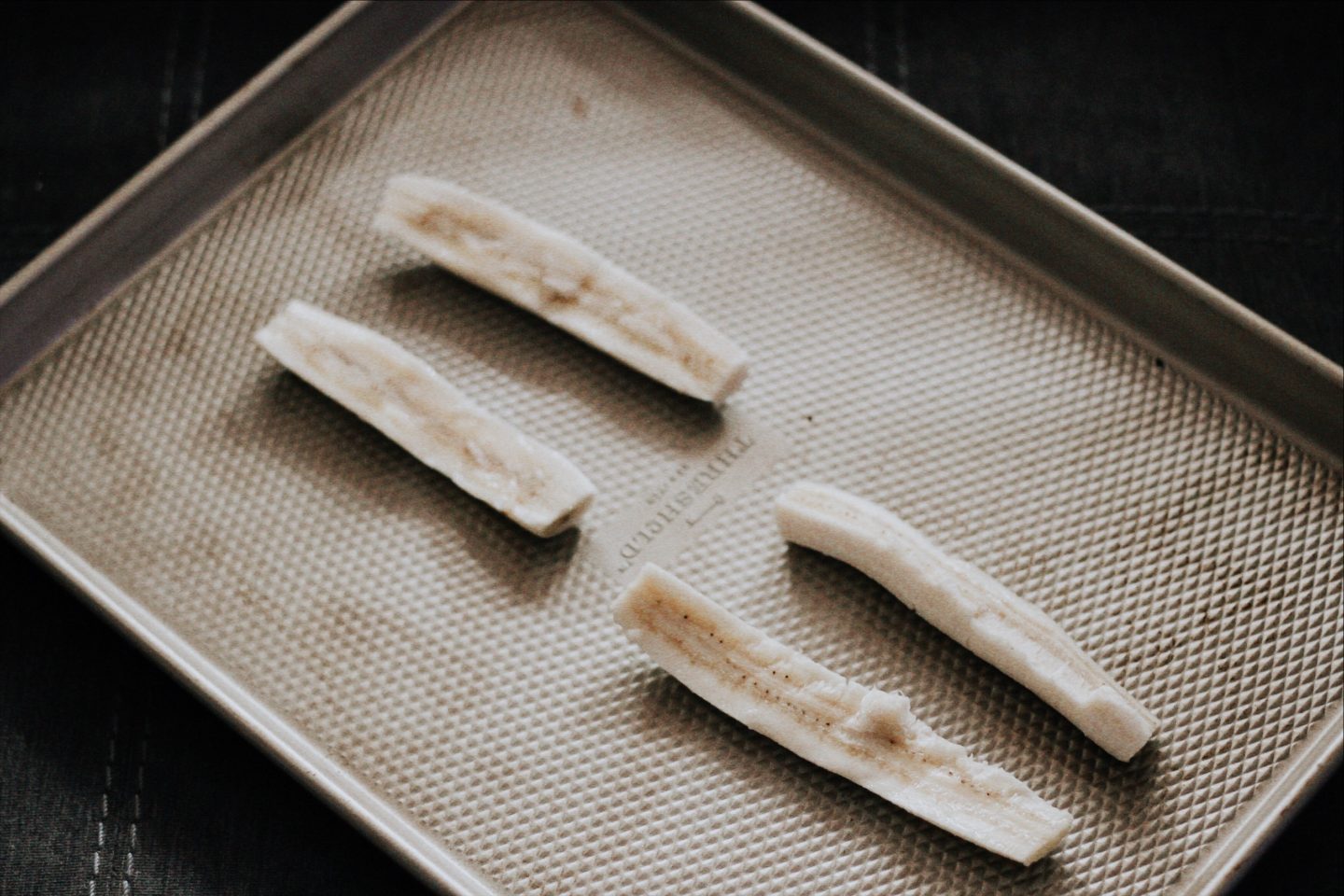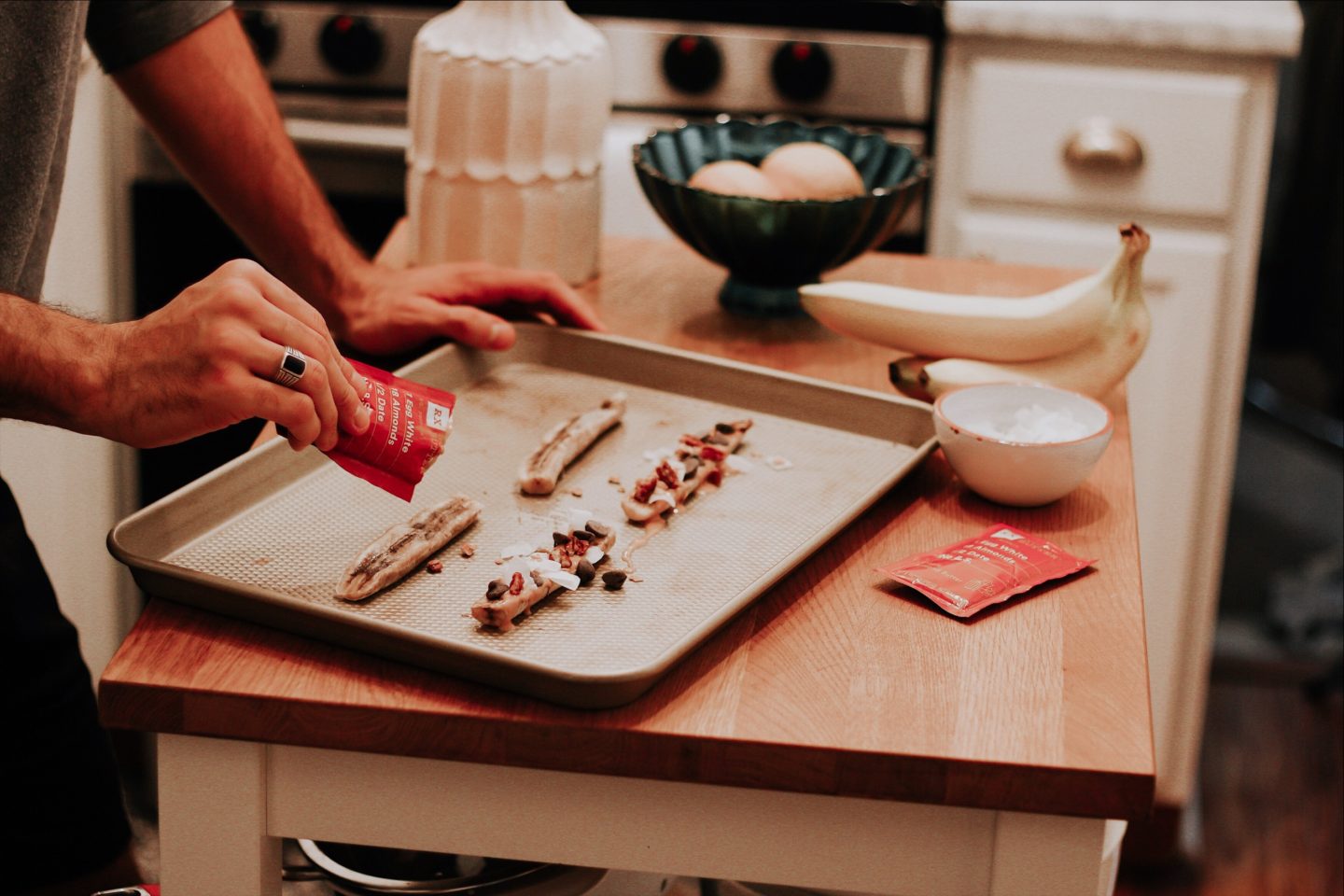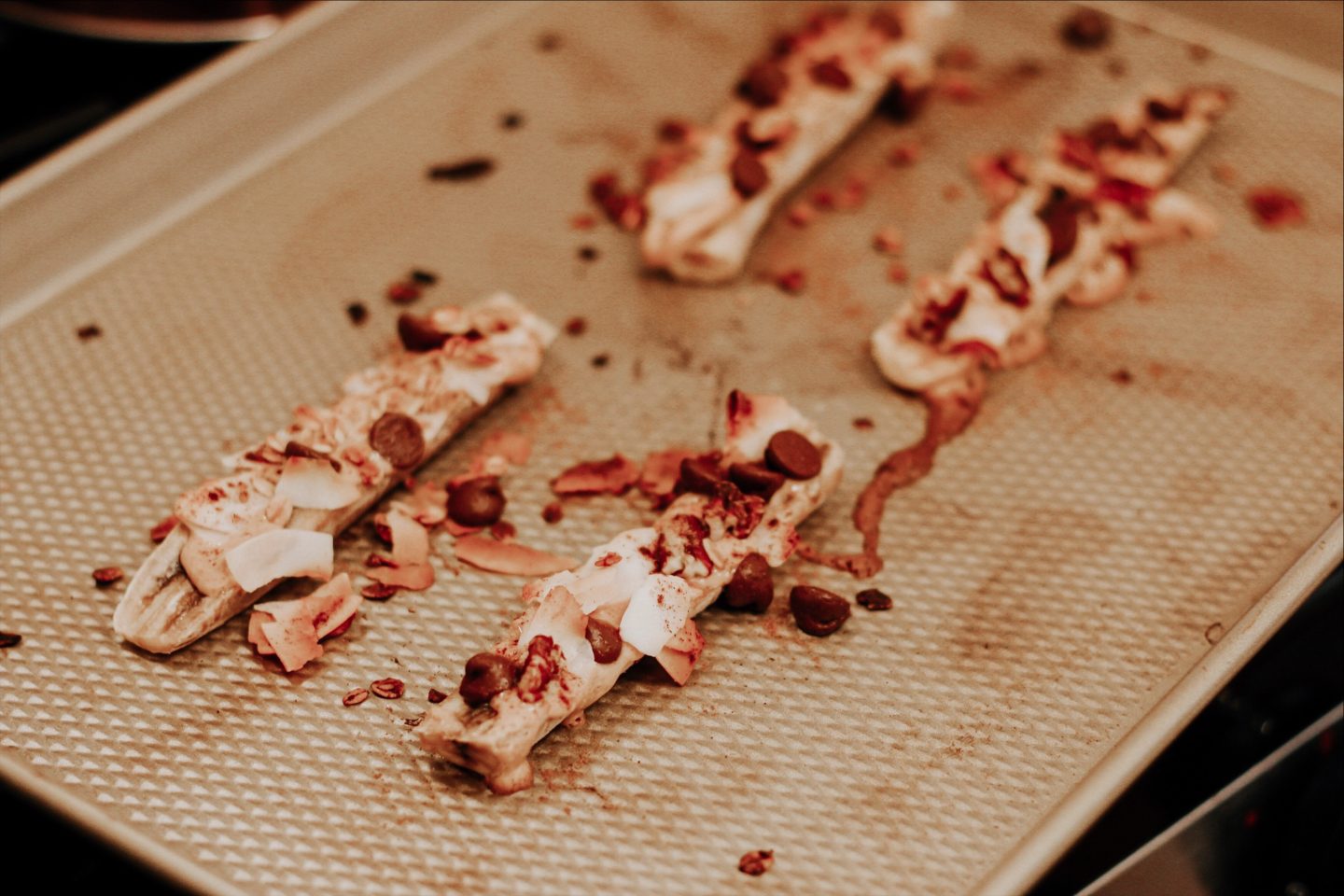 ---
MAPLE ALMOND BAKED BANANAS
Ingredients
Bananas
RXBAR Maple Almond Butter
Coconut Flakes
Chocolate Chips
Gluten-free Granola
Cinnamon
Directions
Preheat oven to 375 degrees. Slice bananas lengthwise and place on tray. Drizzle with maple almond butter. Top with coconut flakes, chocolate chips, and granola. Bake for 10 minutes. Top with cinnamon. Enjoy!
---