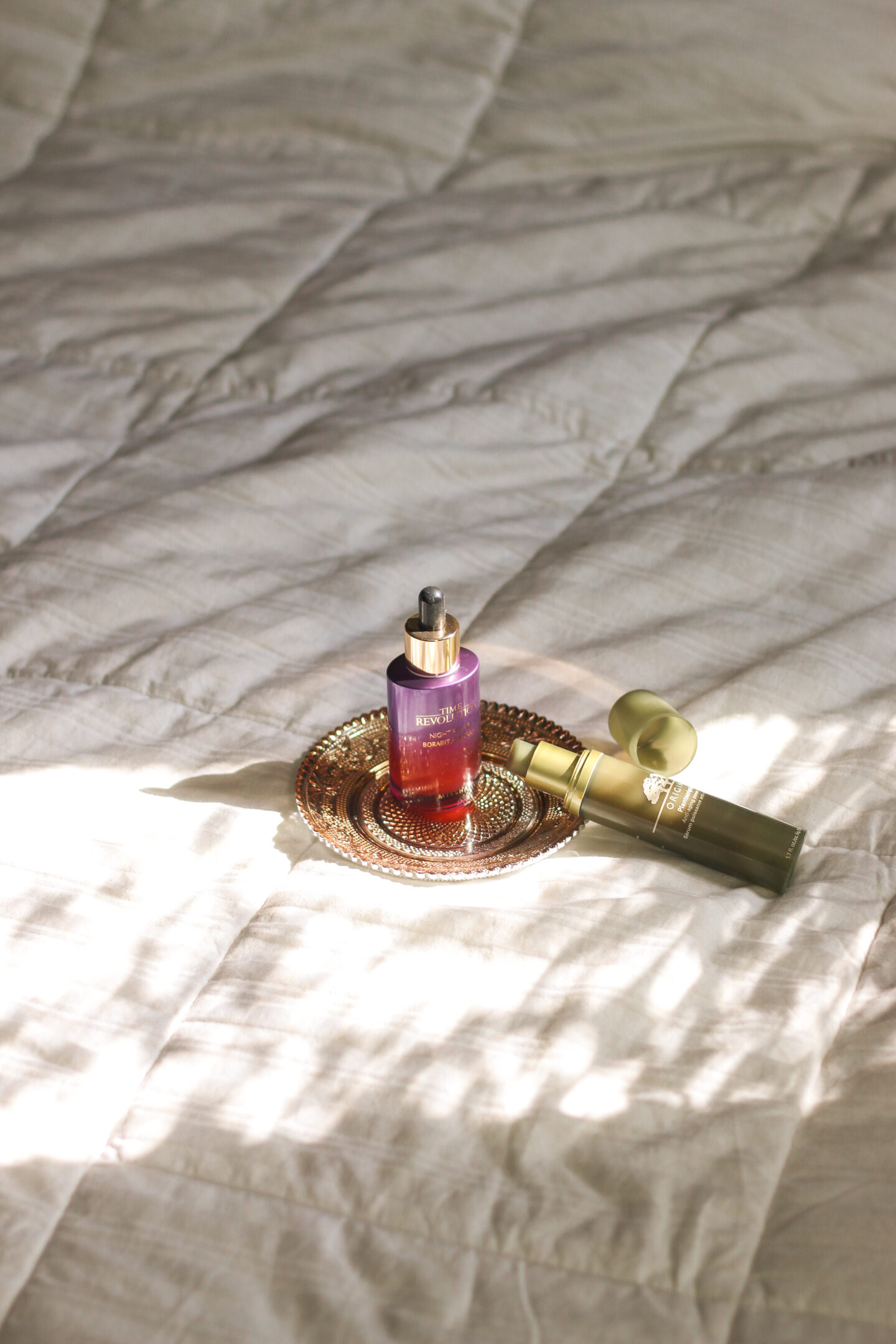 We are finally back (sorry!!) with the next edition of the "is it necessary" series. Here's a quick refresher: we've already talked about cleansers, toners, and eye creams. If you need a refresher, take a minute to catch up. You can't really go to this next step until you've got the foundation down pat. We linked the past three posts to bring you up to speed. 
Now, we're onto the good stuff. Using a serum is one of the best ways to make huge improvements to your skin. This is the fourth step in the proper order of a skin care routine. Out of all the steps, this one can make the biggest impact. A serum is made up of small molecules that can penetrate deeply into the skin. This helps deliver a high concentration of active ingredients. The great part about this is the fact that you can use serums to target specific concerns, like wrinkles or brightness. Depending on what you are trying to achieve, there is a serum out there for you. We both have a bunch of different skin concerns and use serums to help treat.
If you don't remember, there is an actual method behind the order of a skin care routine. It's important to go from thinnest to thickest. The reason is simple — you want your skin to absorb each product fully. If you start out with something super thick, you might as well stop there since nothing else will penetrate.
We think it's super important to have more than one serum in your skin care collection. Adding a serum will also allow all of the products following to absorb more effectively.  Like we said, you can target just about any skin concern with the right serum. Some weeks we might focus on brightening and then switch it up the next week by targeting premature aging. Honestly, you have so much freedom when it comes to serums. We can't stress this enough — incorporate this step into your routine. We've linked a few serums we love below! Leave a comment or DM us if you are questioning a certain serum. You know we are always here to help! Until next time…
---
A FEW FAVORITES