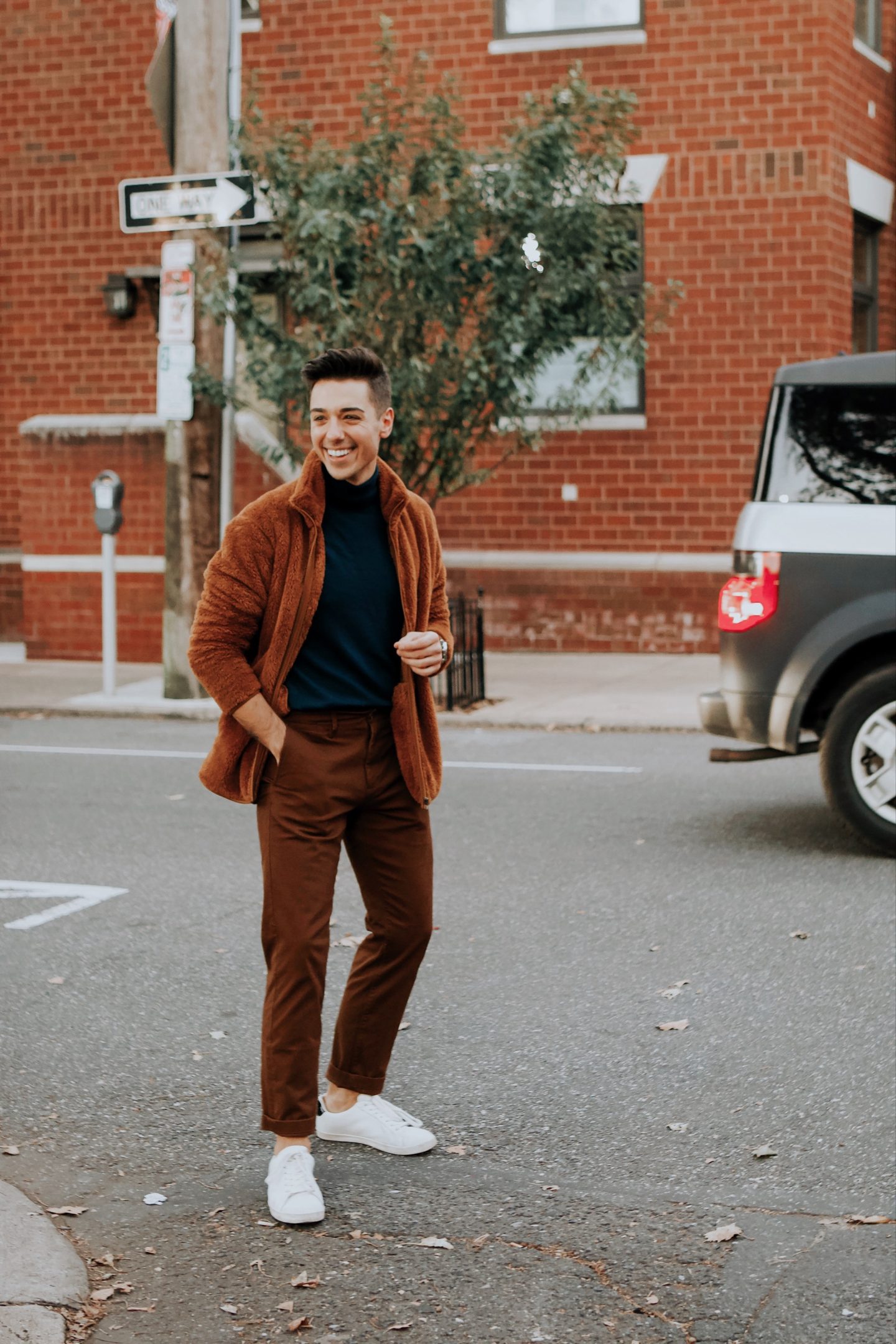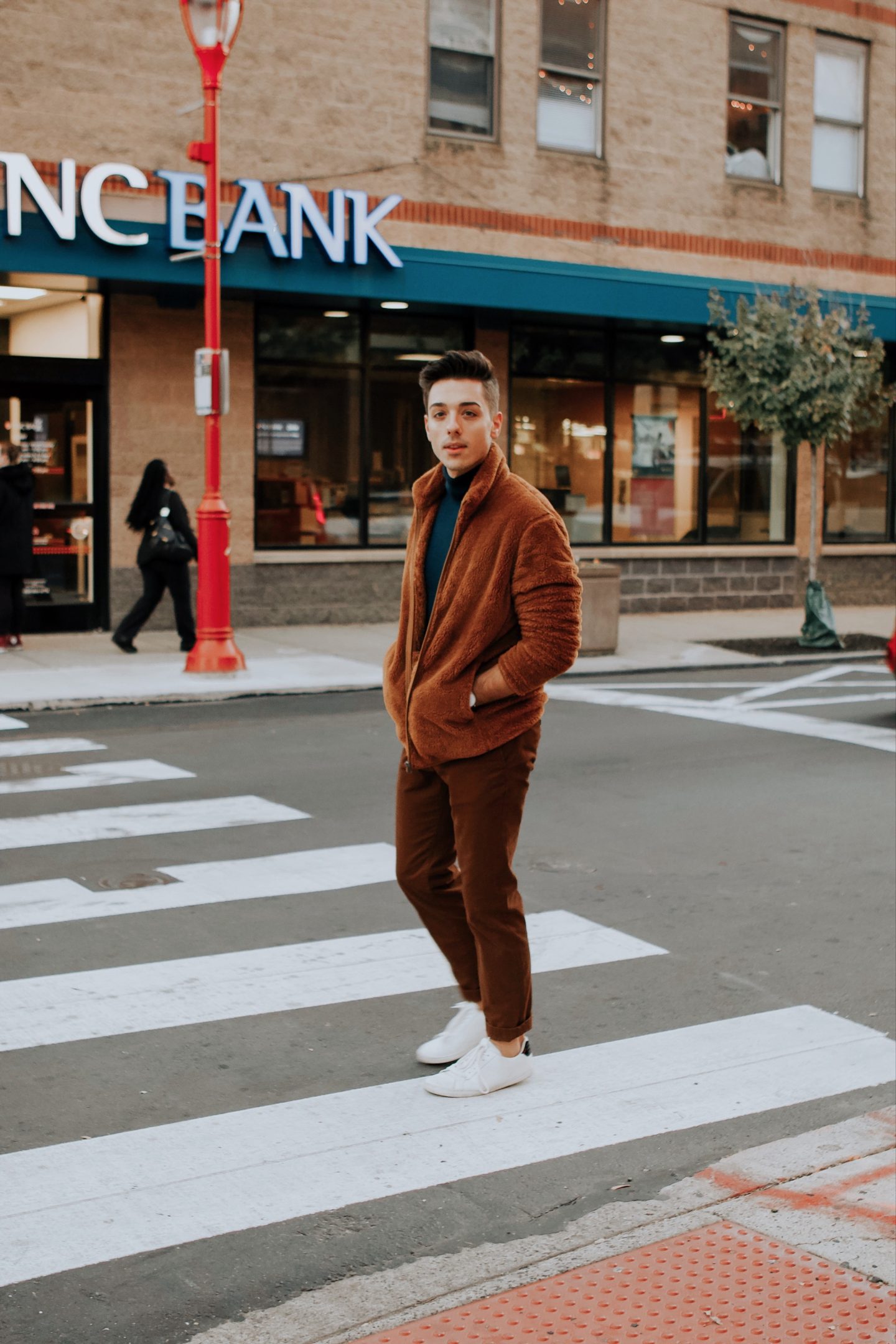 We're 100% obsessed with teddy jackets right now and we're not stopping anytime soon. We were recently talking about these on Instagram stories. Uniqlo was having a major sale on these and we were raving about them. Alex actually ordered one in dark gray — we just can't pass up a sale!
The main reason we love this piece right now is its versatility. You can dress it up or dress it down. Also, it truly is so soft. Like, way softer than you can imagine — which is perfect for fall and winter. It feels like you're getting a big hug in the middle of a chilly day. Dramatic much? LOL.
This look is a perfect example of dressing it up. Mike went with chinos and a turtleneck. Adding the teddy jacket warms up the look but still keeps things comfy and cozy. But you can also totally rock this jacket with some joggers and slides. Truly, wear it all the time.
Let us know if you are a fan of teddy jackets in the comments below! Until next time…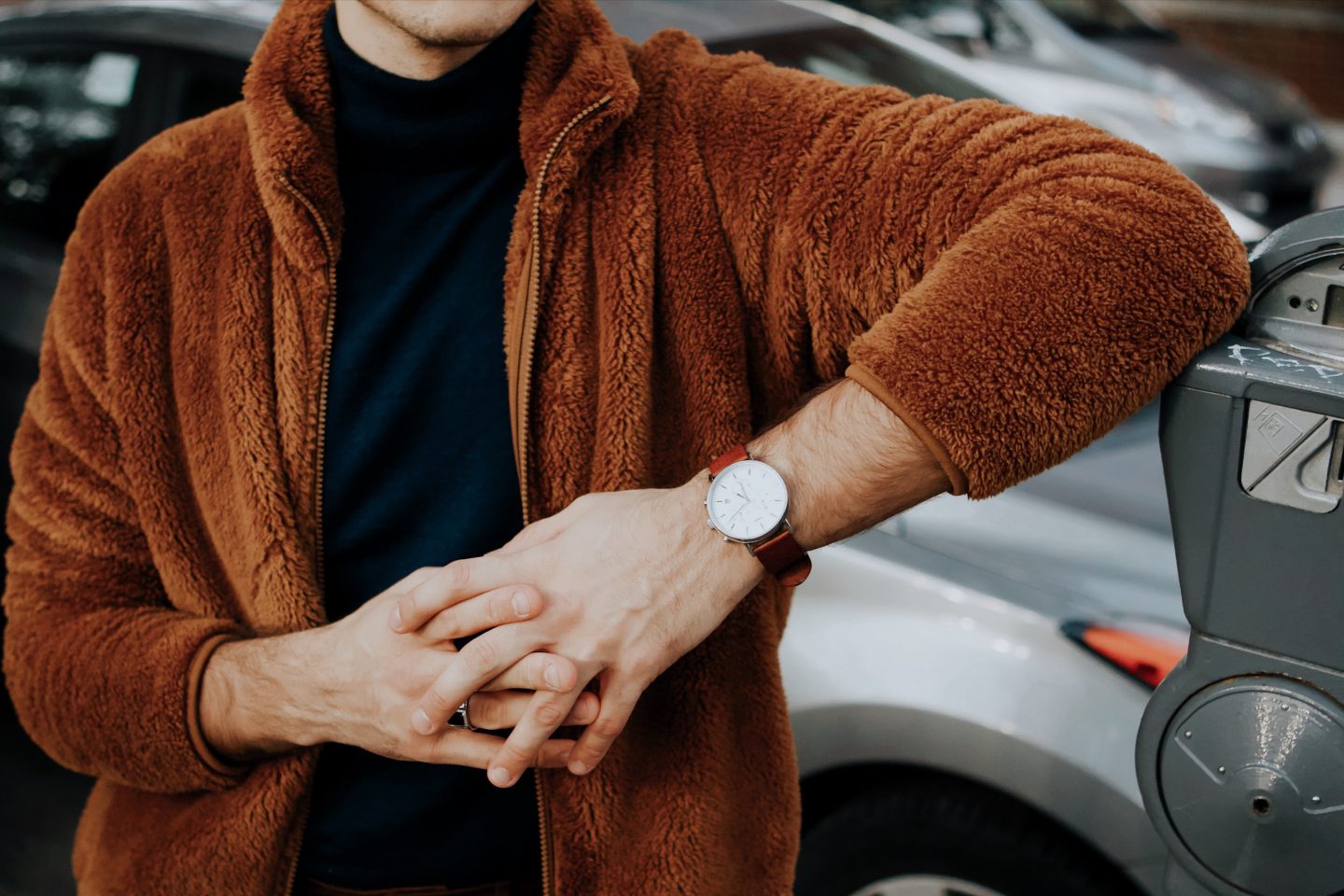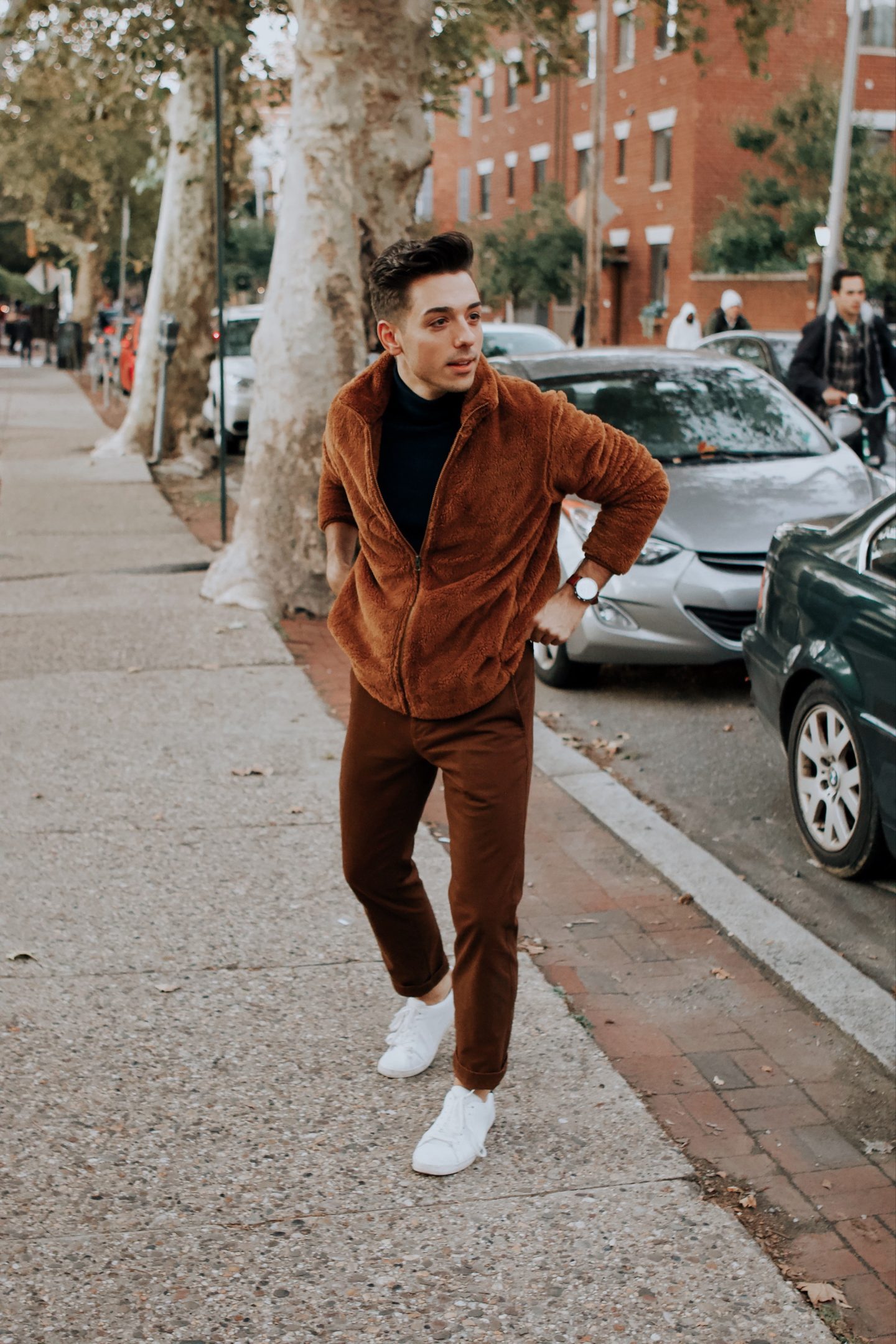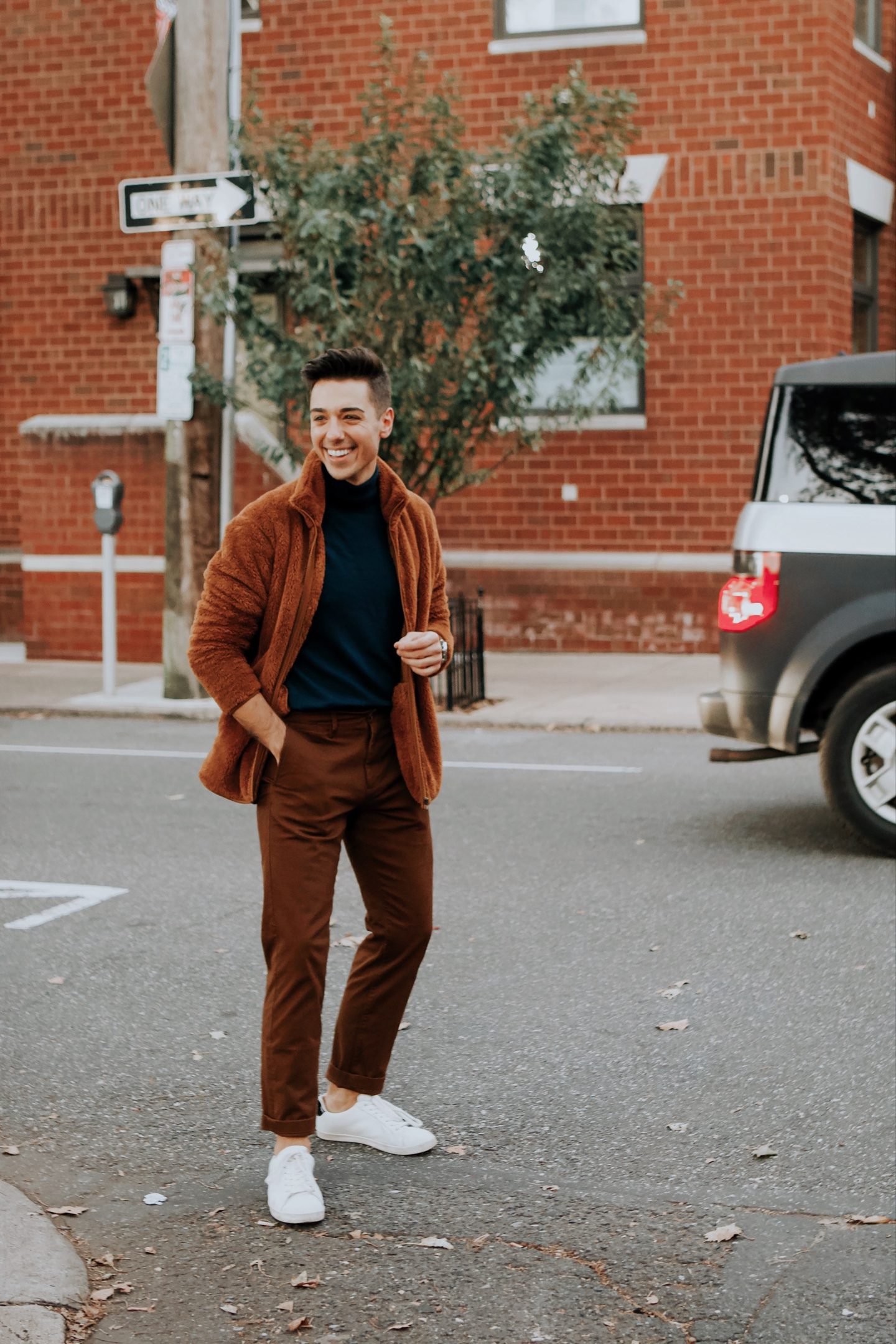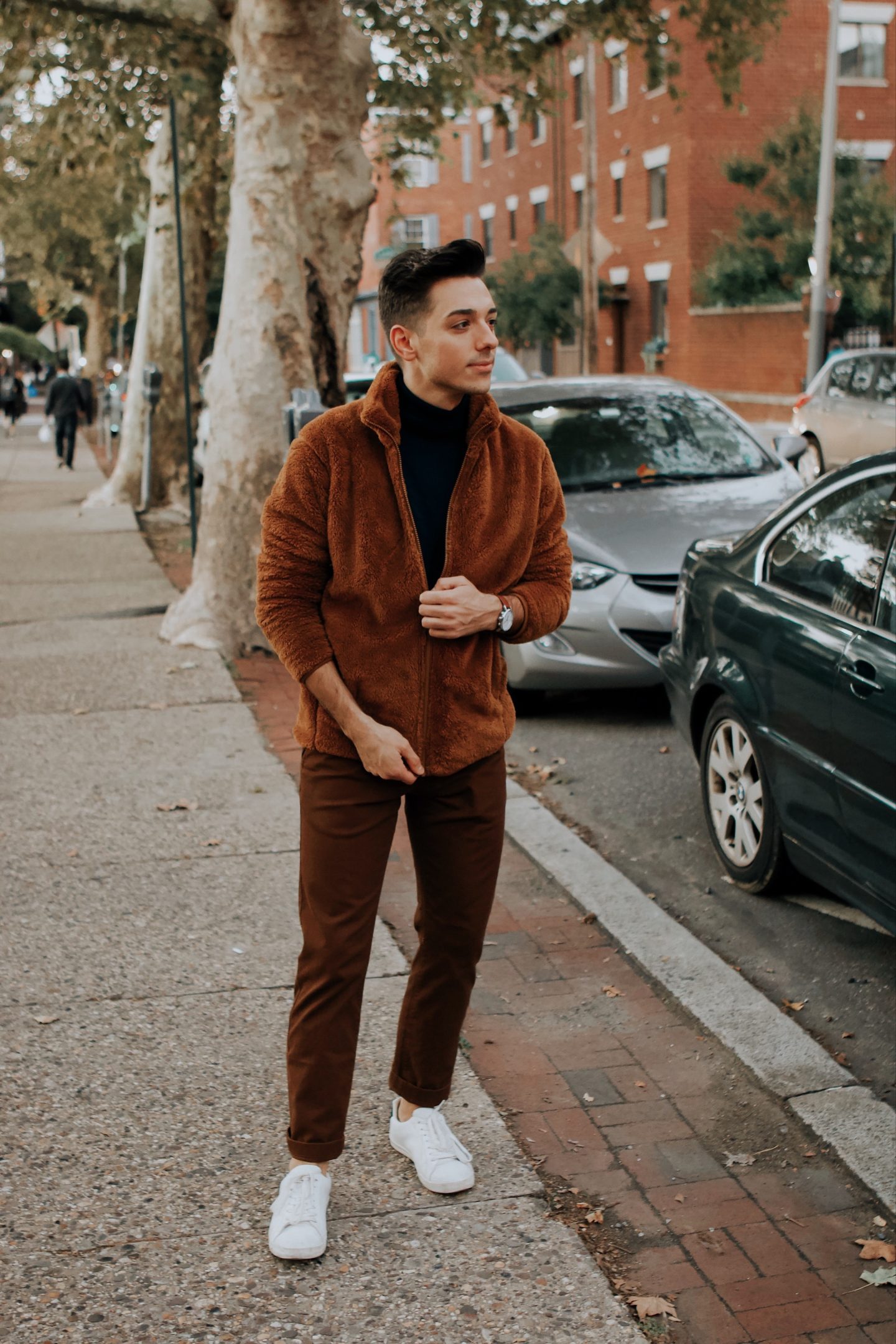 ---
SHOP THIS POST