We recently took you guys on a mini Instagram tour of a new building in Philly, The Ludlow. Well, we were so inspired by the design that we couldn't leave it at just that. Let's start off with answering the question everyone asked  — no, we aren't moving! Though it was pretty tempting. For us, we truly love visiting homes and buildings with beautiful designs. Plus, we love talking about new areas and buildings in Philly. That's why we were so excited when we were asked to visit The Ludlow.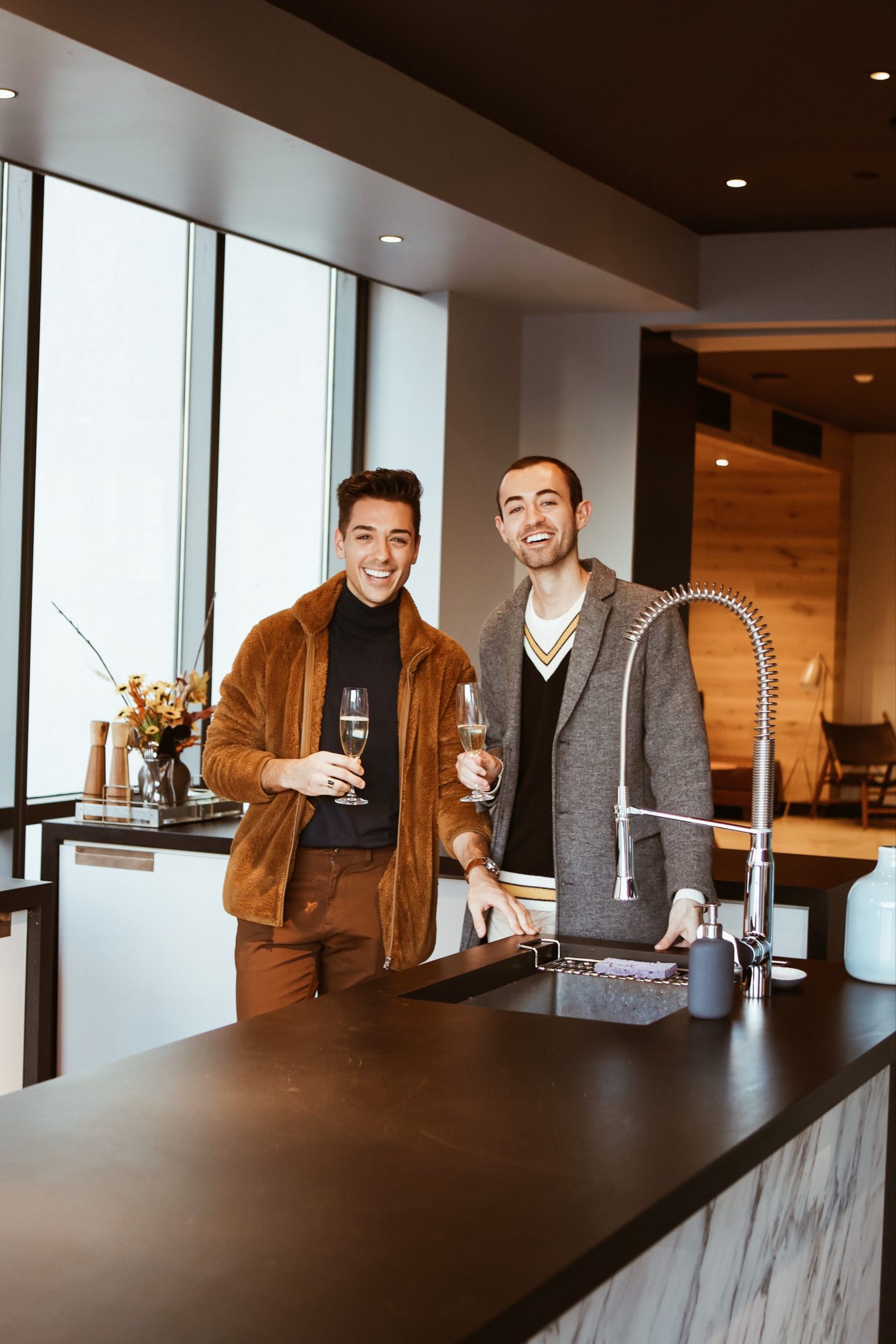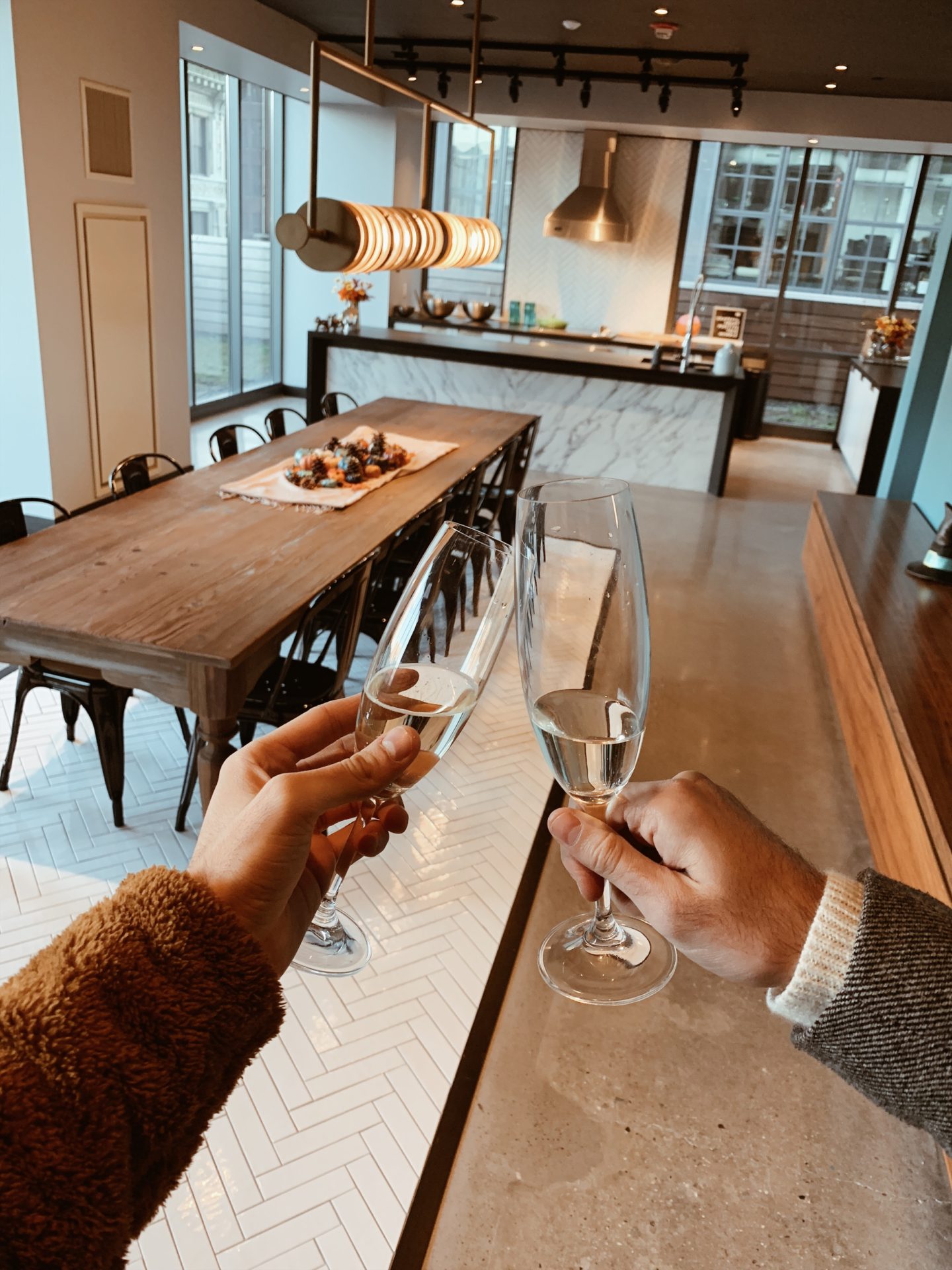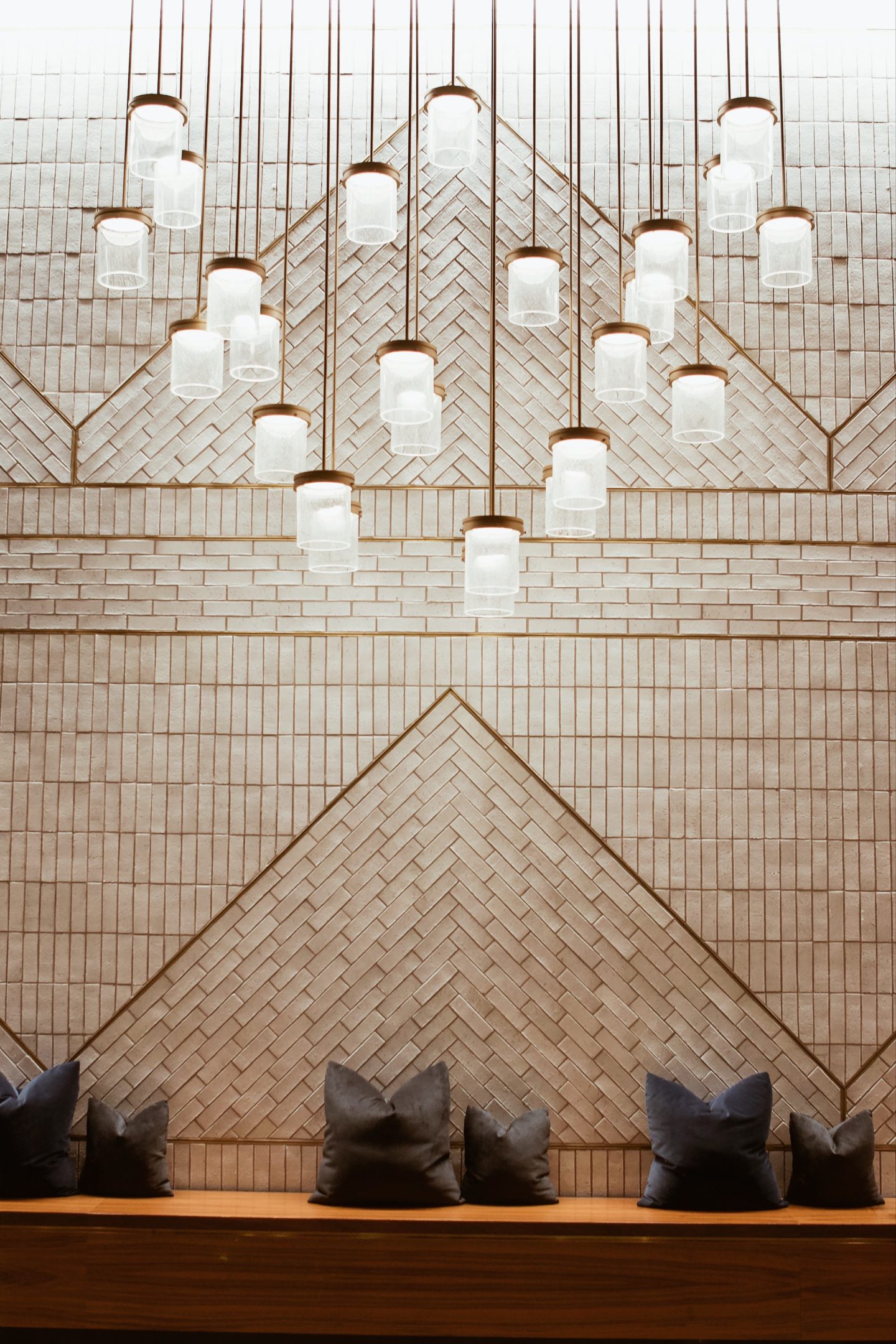 This is a new apartment building located in the newly renovated East Market district. The first area that struck us was the lobby. It's a super chic space. They even have a cute little coworking space — it totally gave us WeWork vibes. That would definitely be an area we would take advantage of.
We've always noticed that so many buildings seem to forget about the design of hallways. We get it, who really spends time in that area. But for us, a design should flow throughout the entire space. You want to be transported into a beautiful environment from the moment you step foot inside the building. The halls on each floor are lined with beautiful blue carpet, almost like a velvet rug. The entire hall feels luxurious and chic. We obviously looked at each other and said we wanted that carpet now. Lol, are you surprised?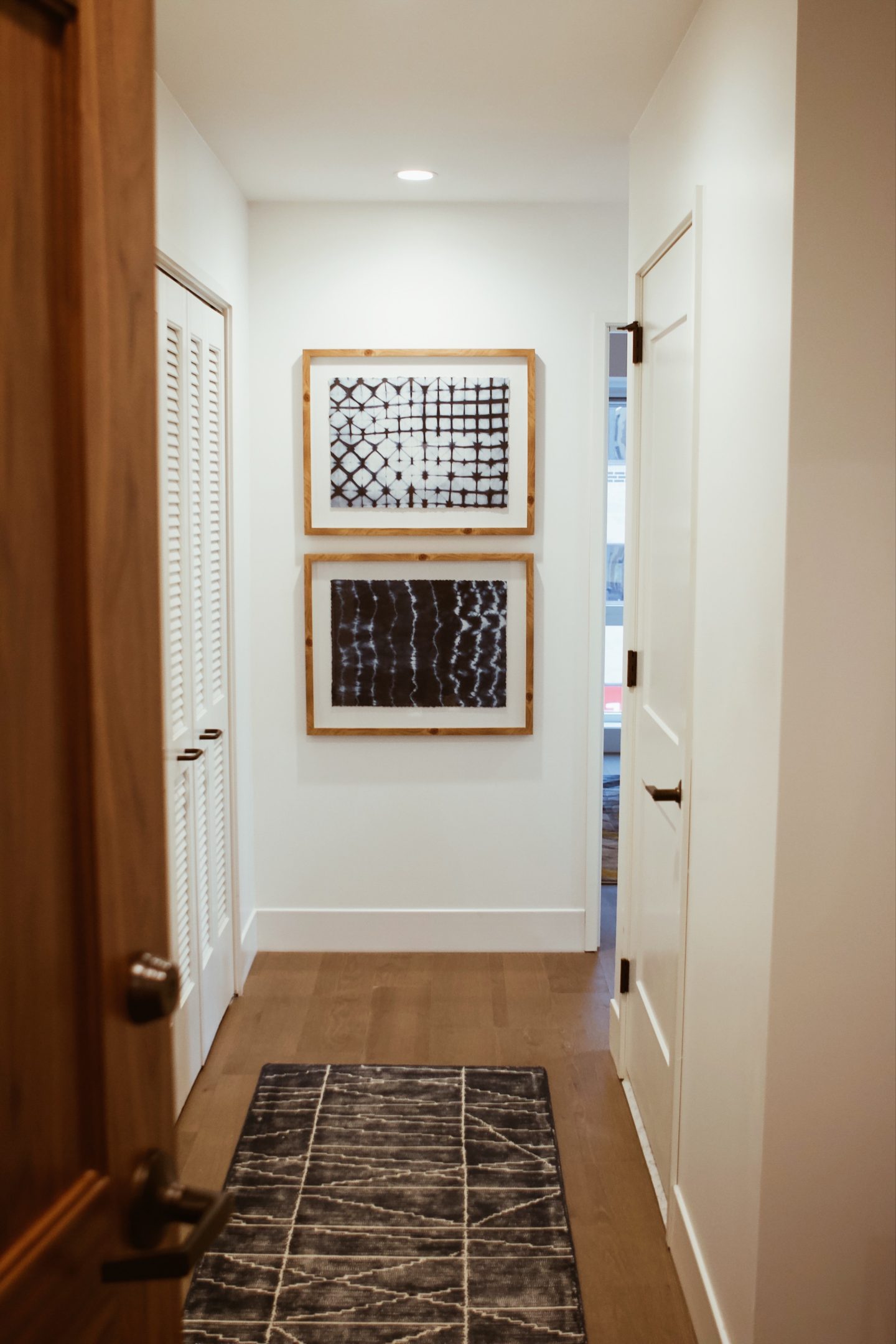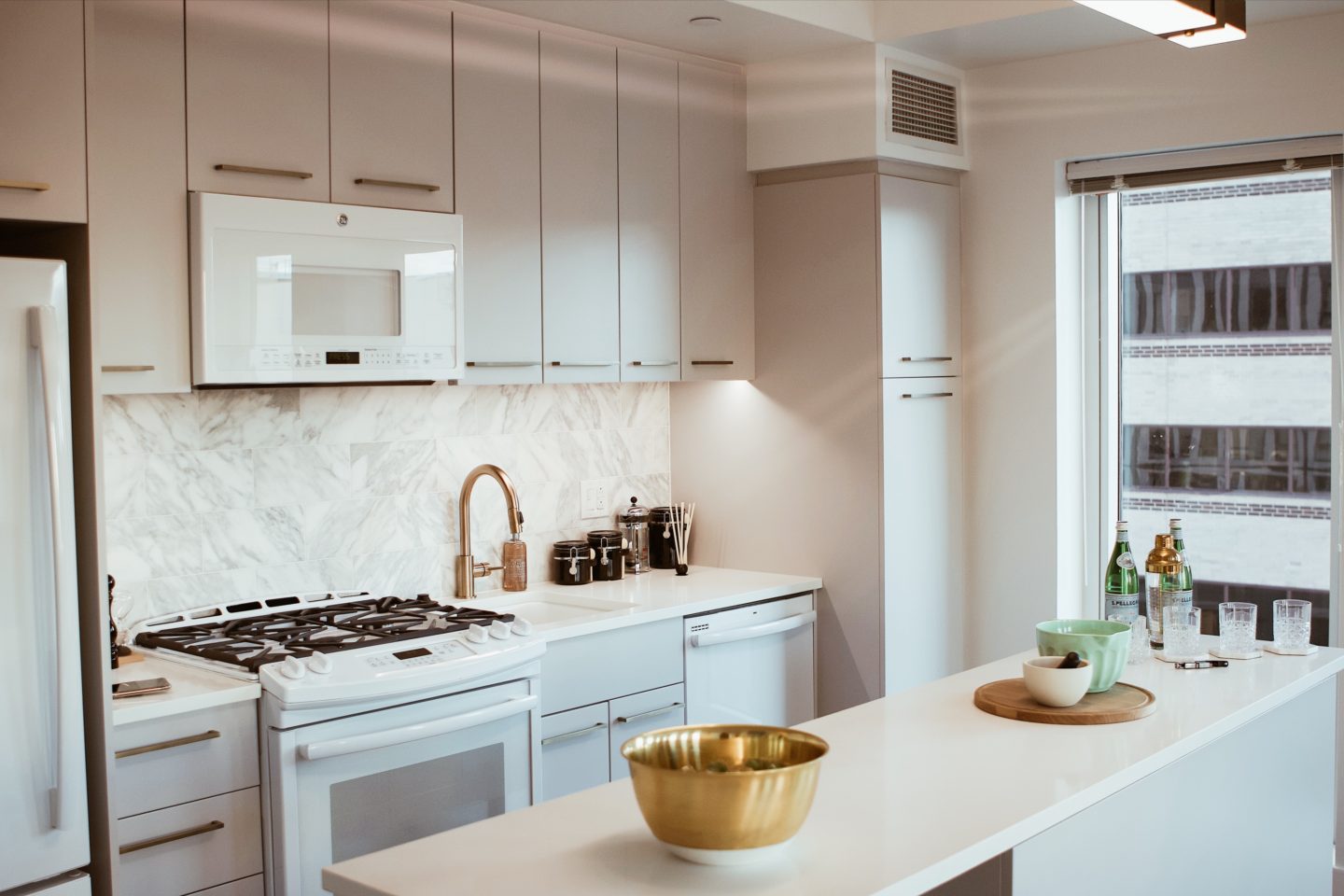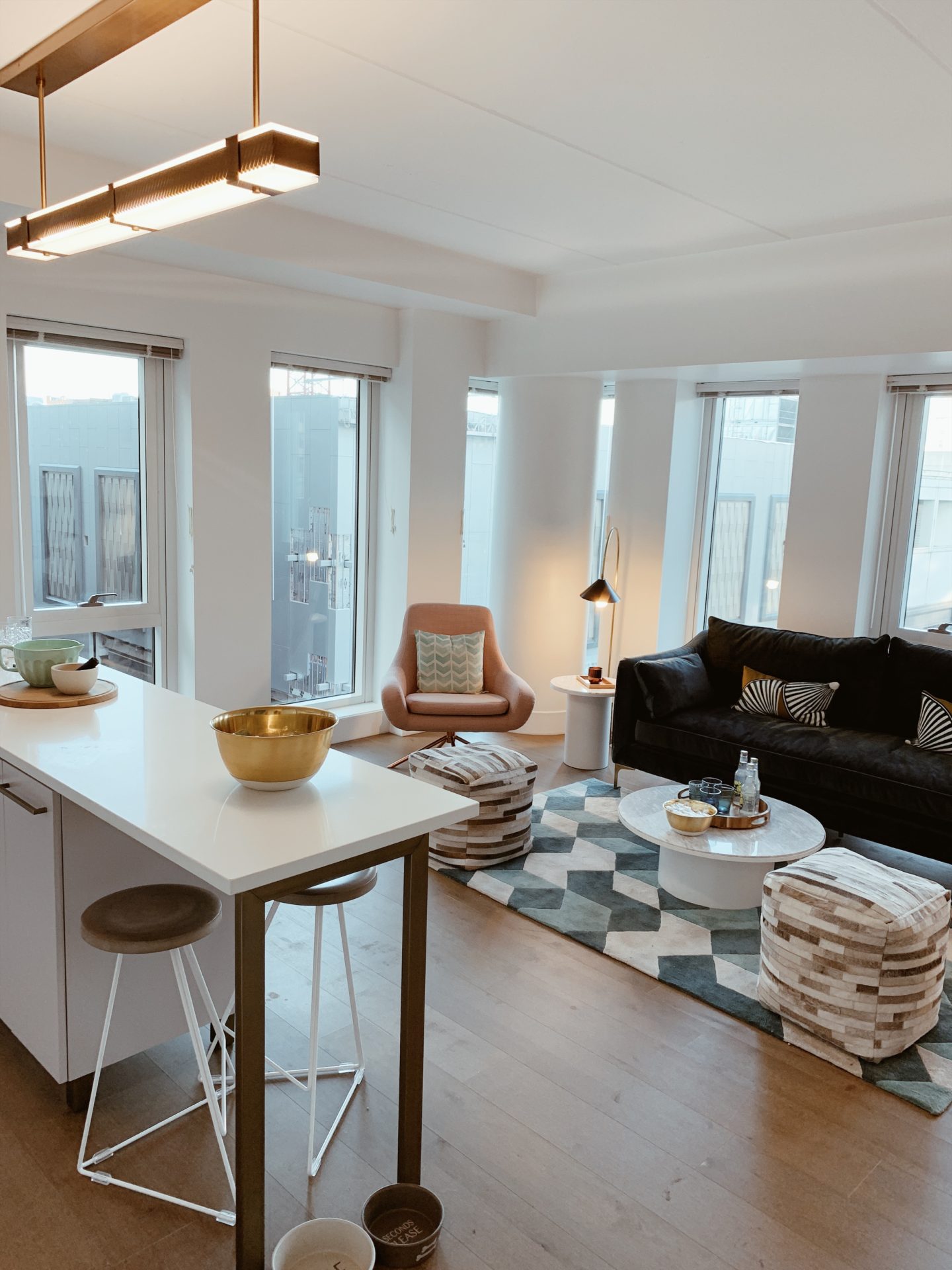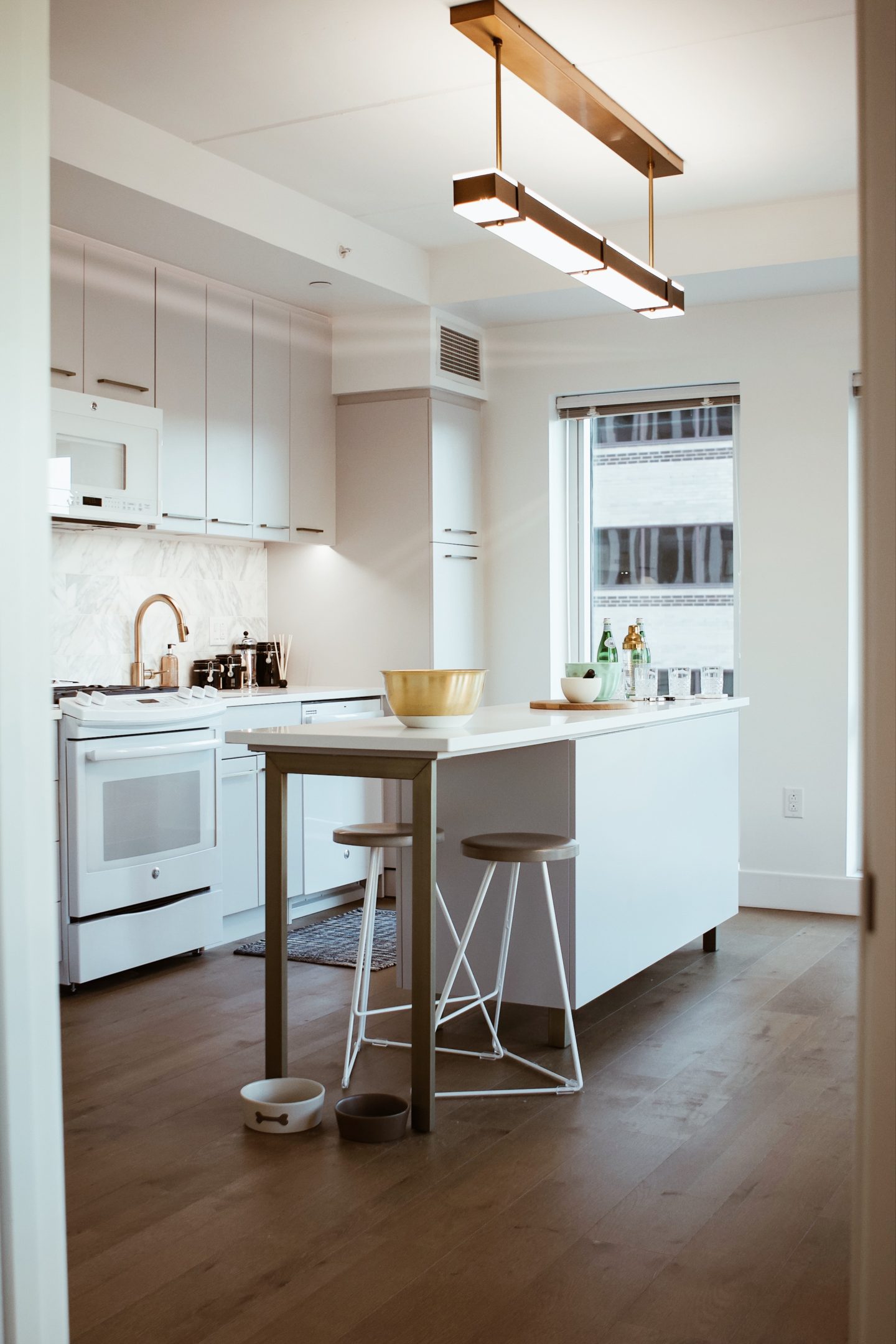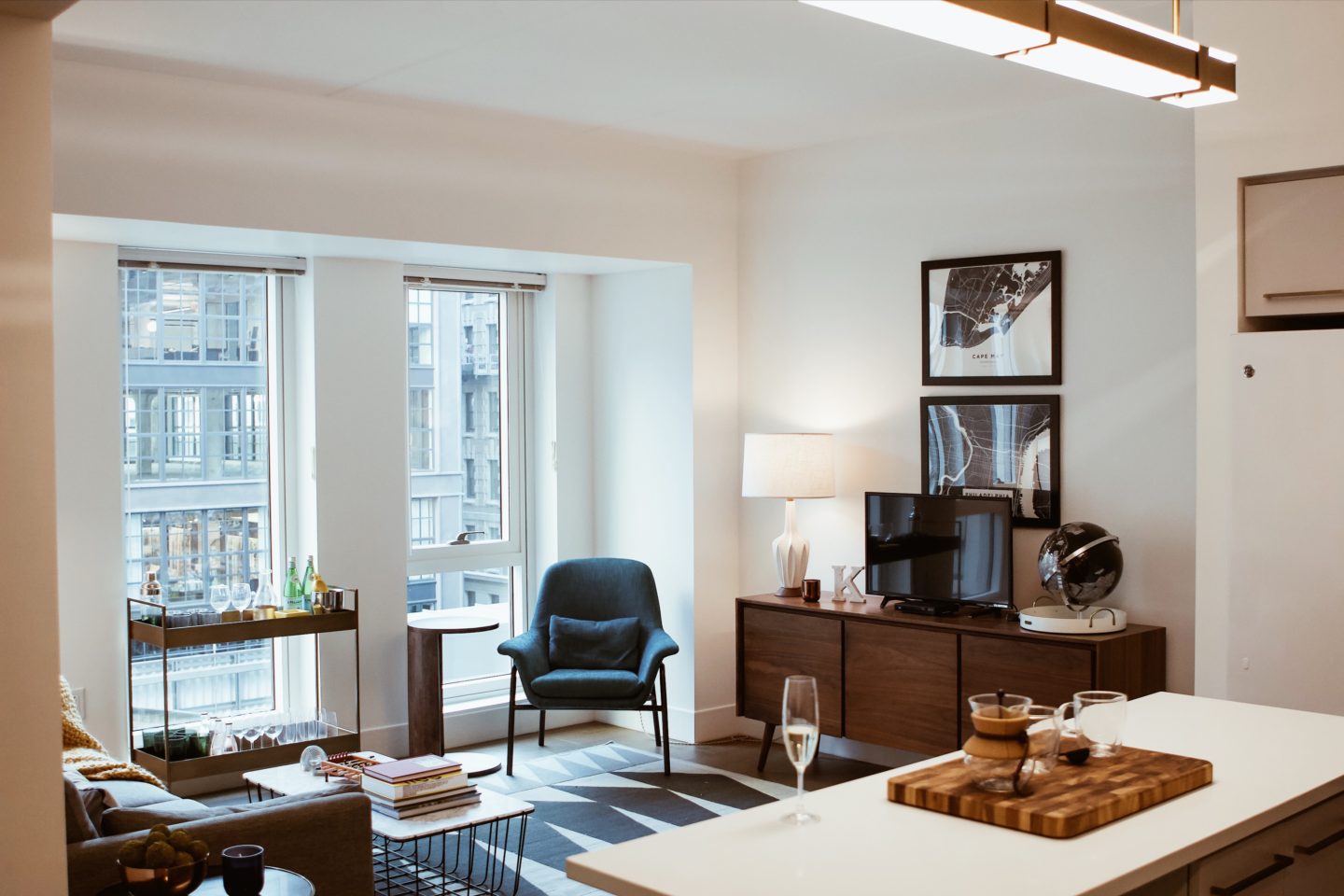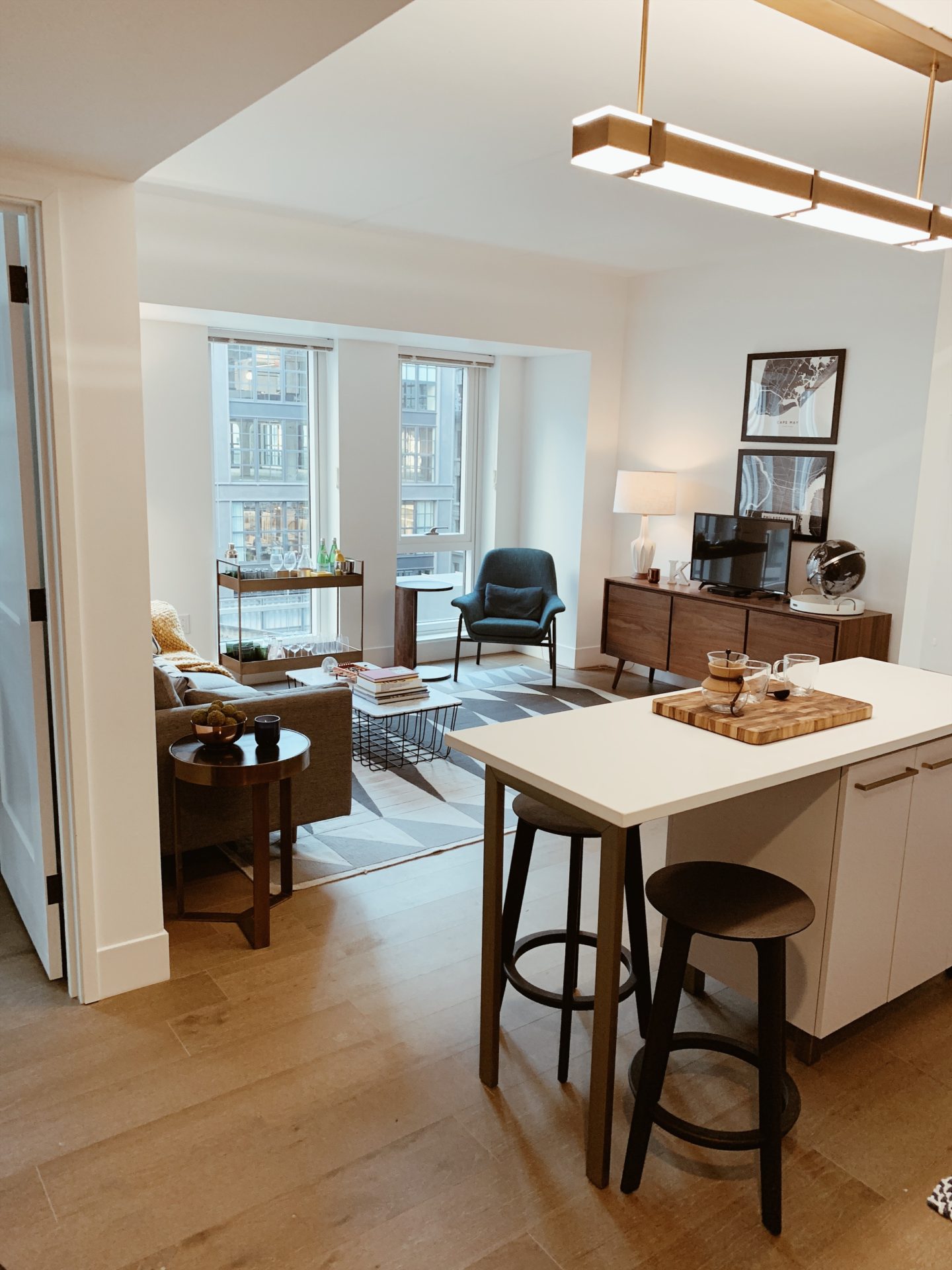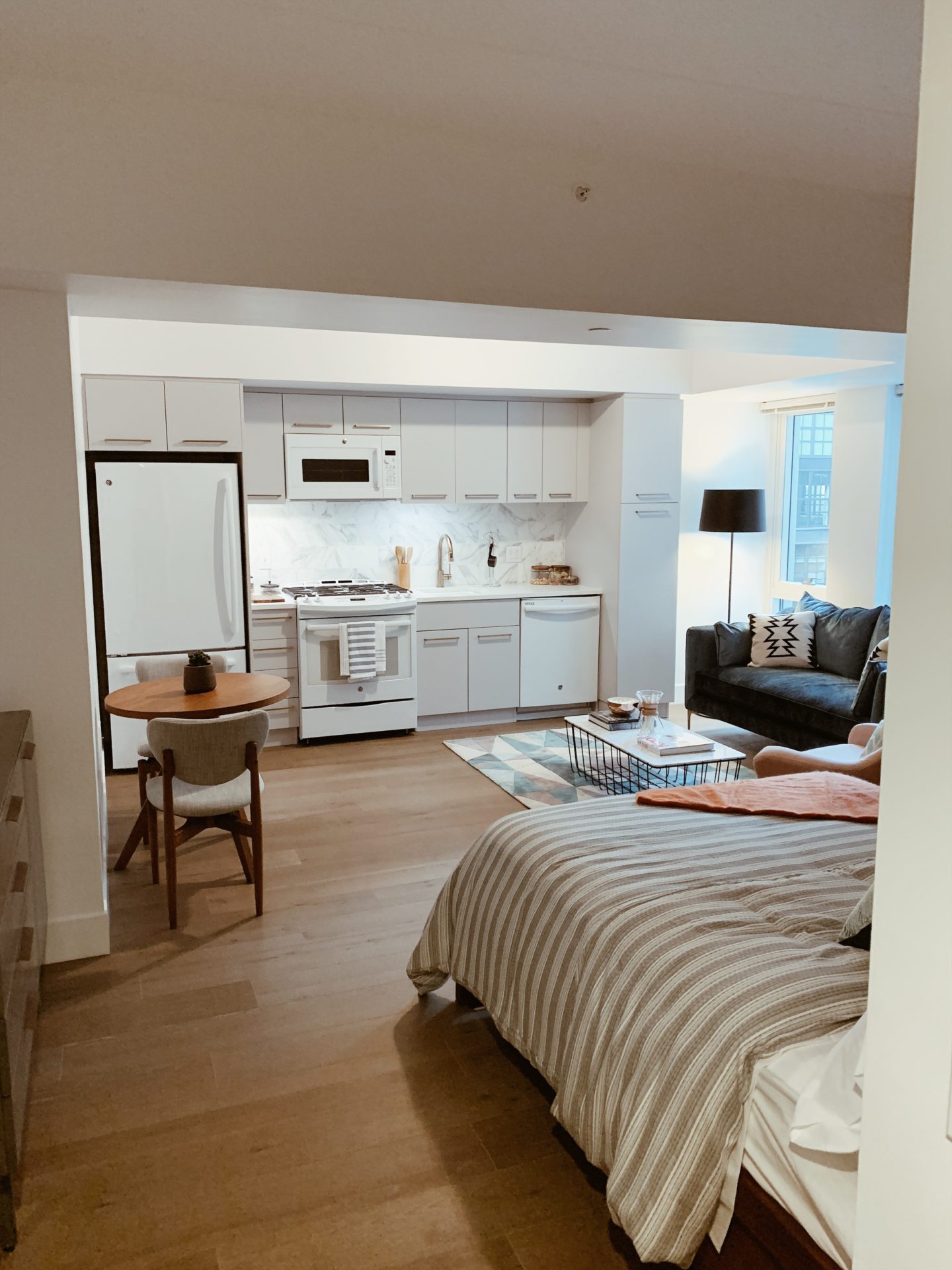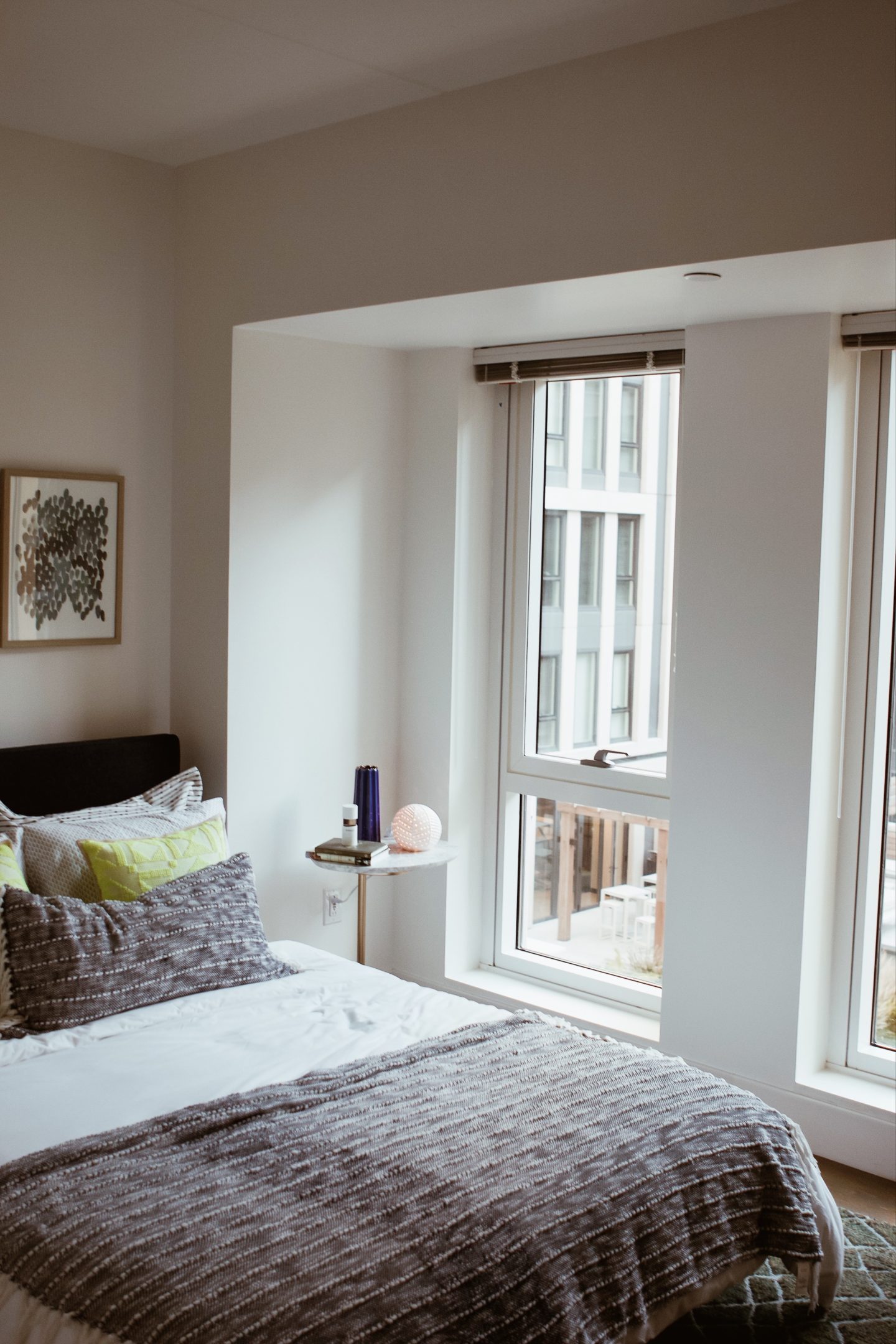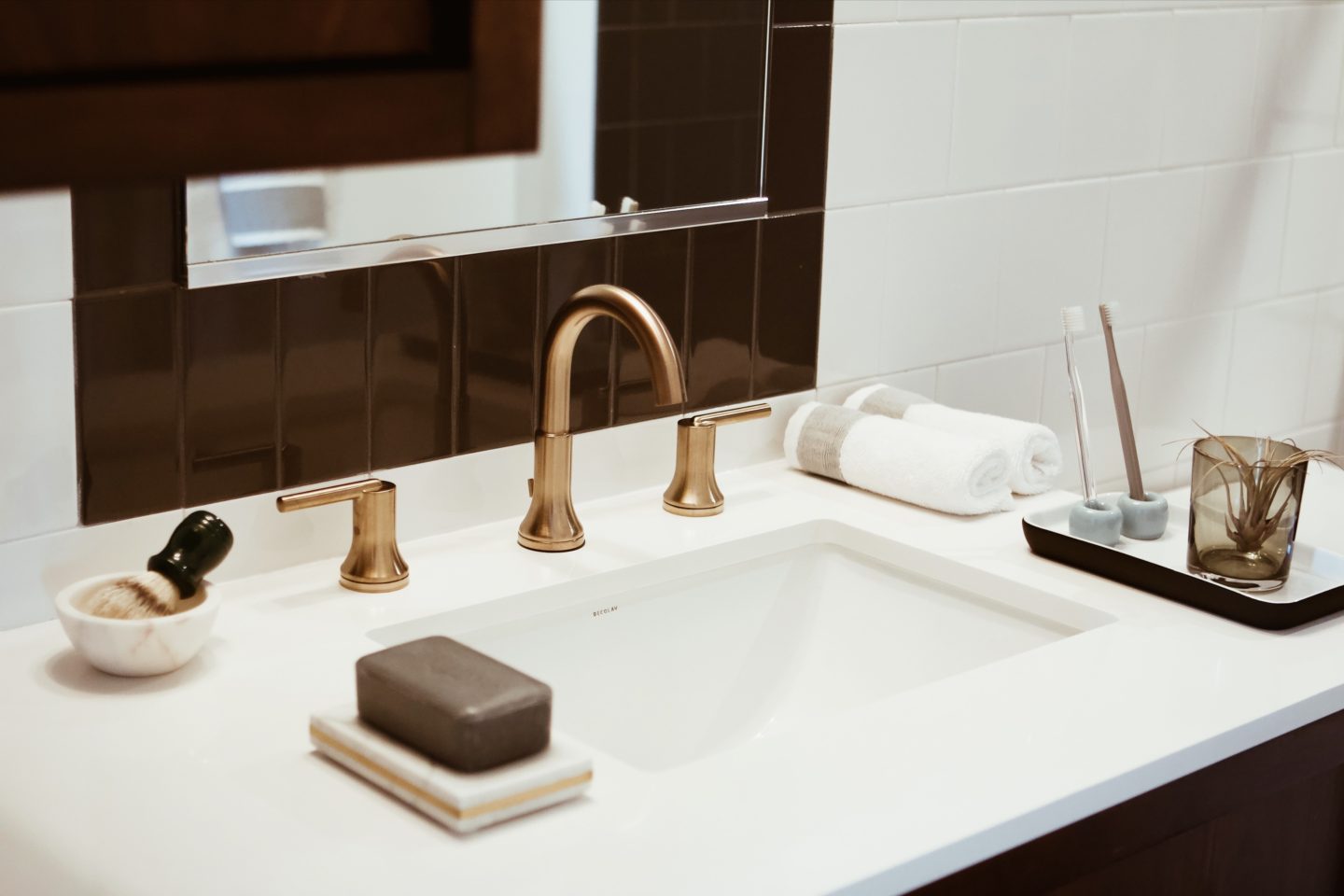 The actual apartments are gorgeous. We love how much natural light the windows allow into the space. We are slightly jealous because it's a blogger's dream. Our house has the WORST natural light. We're constantly struggling to shoot photos.
The kitchens have tons of cabinet space and gorgeous, marble backsplash. You guys know we are obsessed with marble anything. The overall design flows really well from room to room — that's super important. We always talk about this when we're decorating a space. You want to have a nice flow throughout. We were also equally obsessed with the bathrooms. The brass accents really made the space.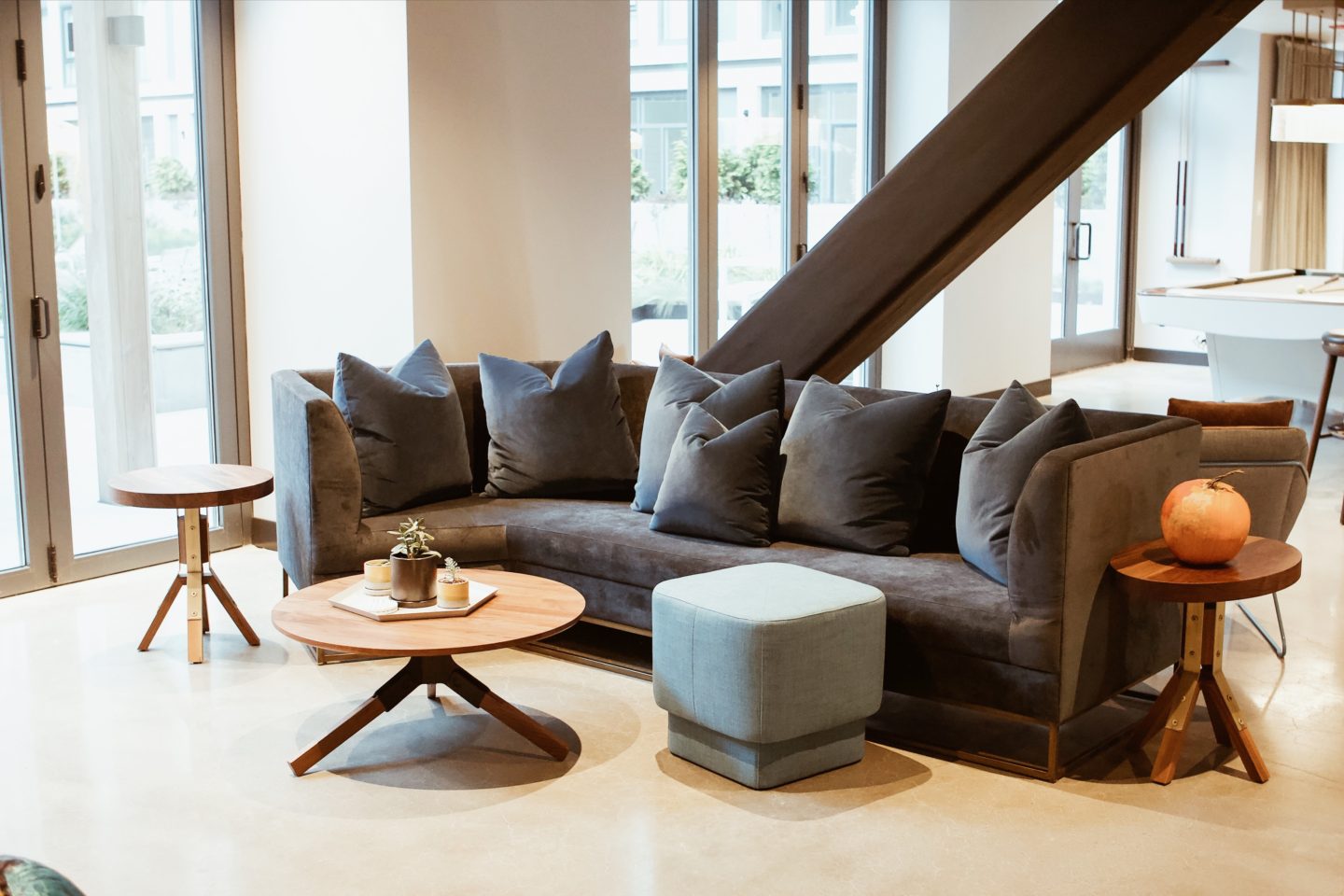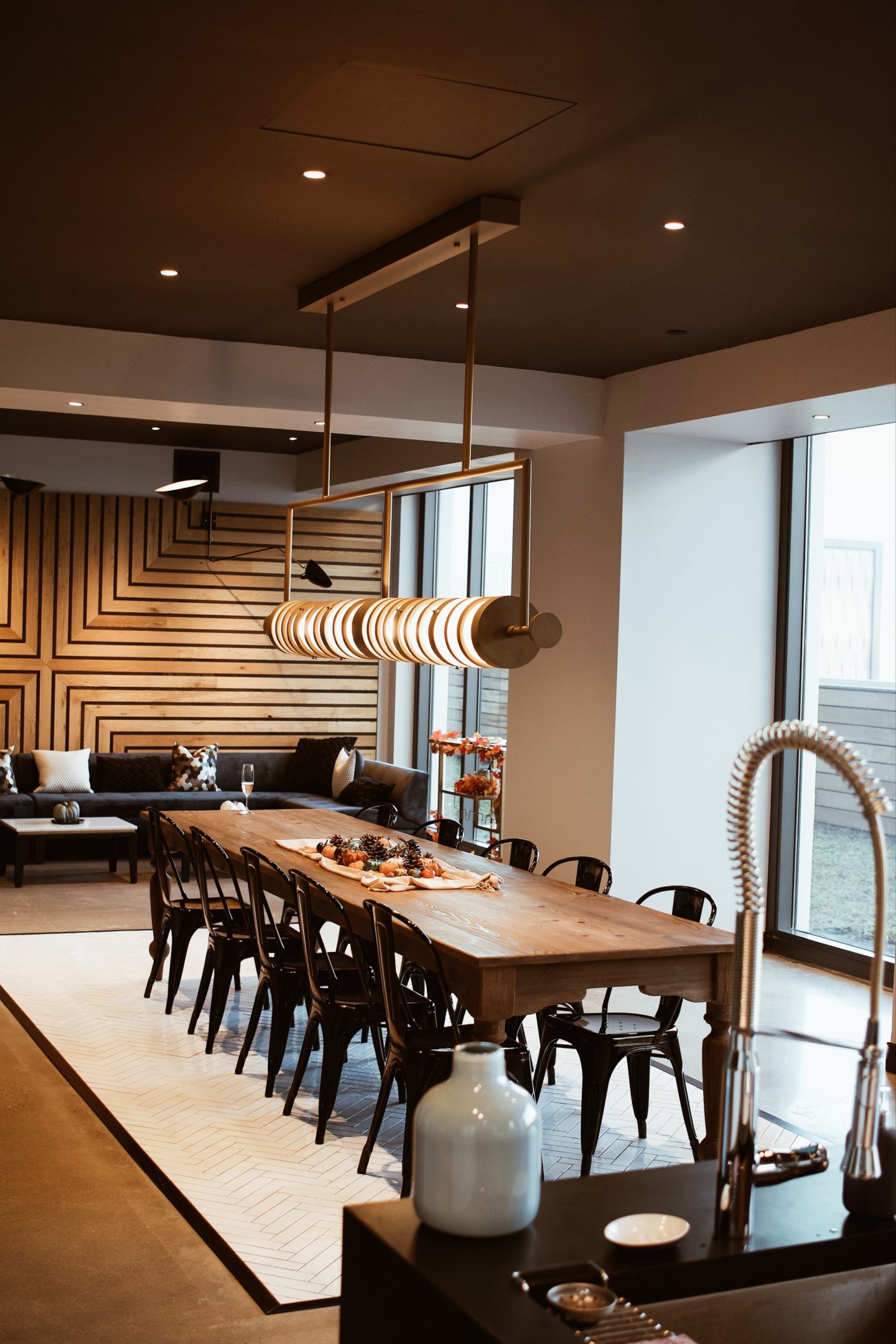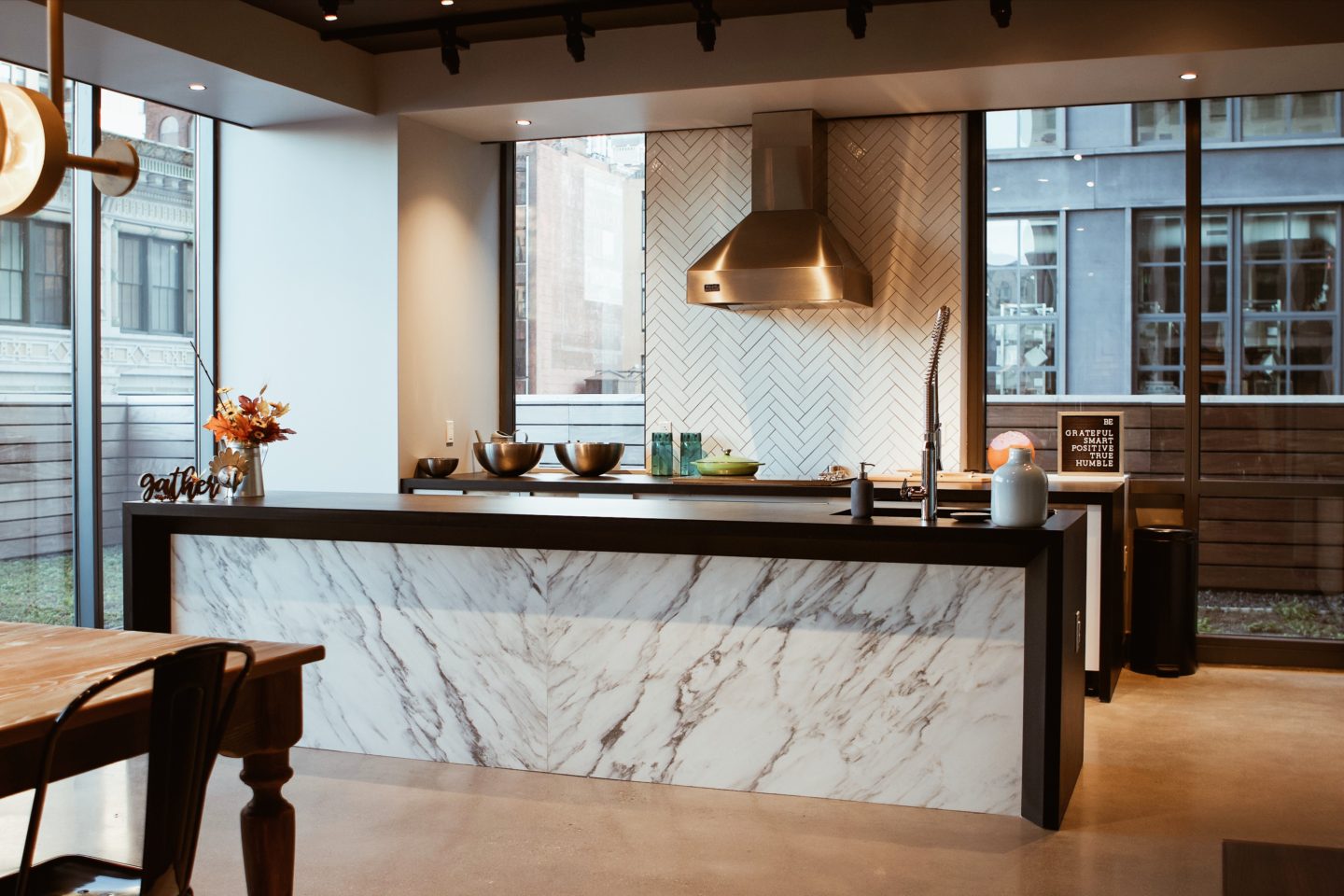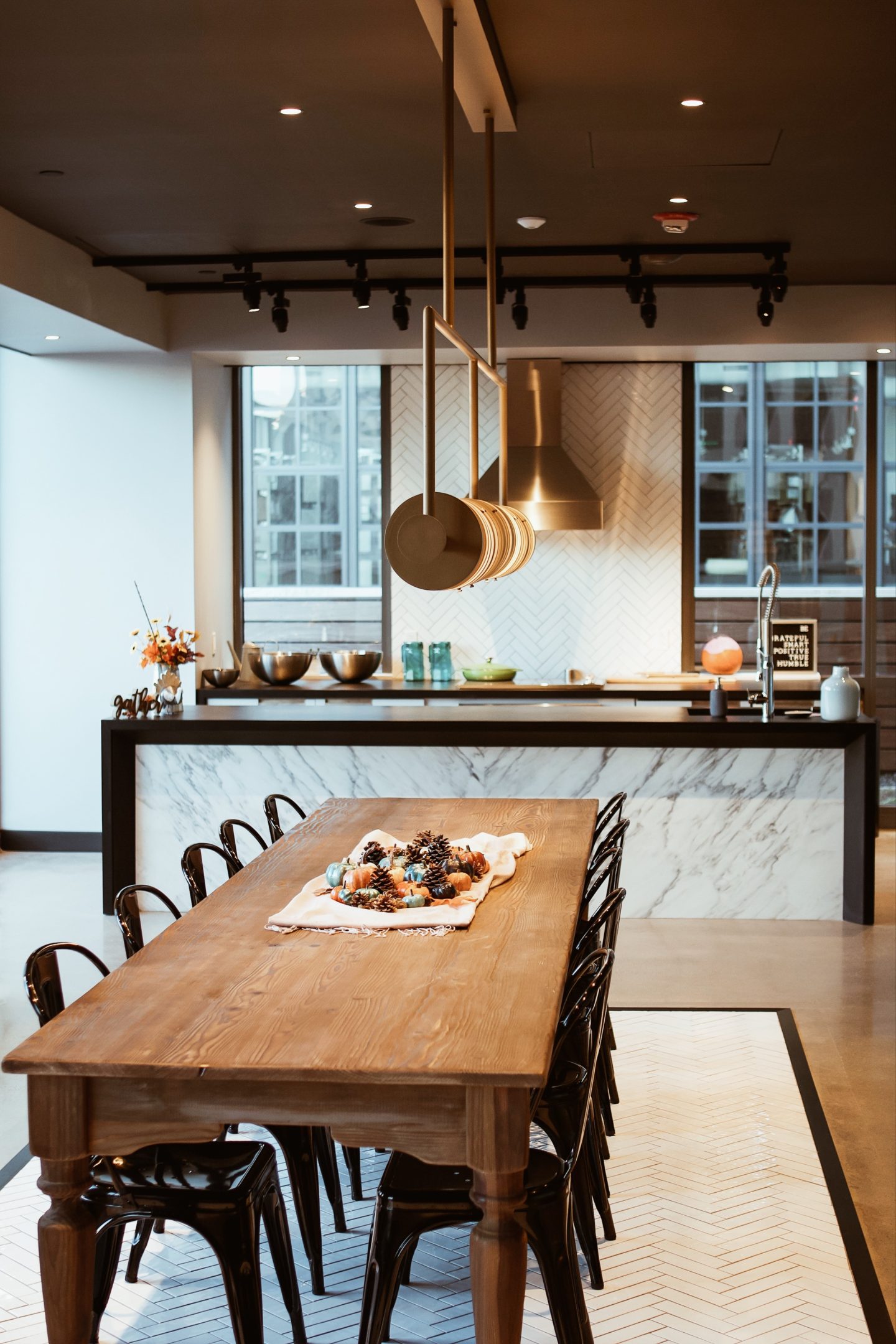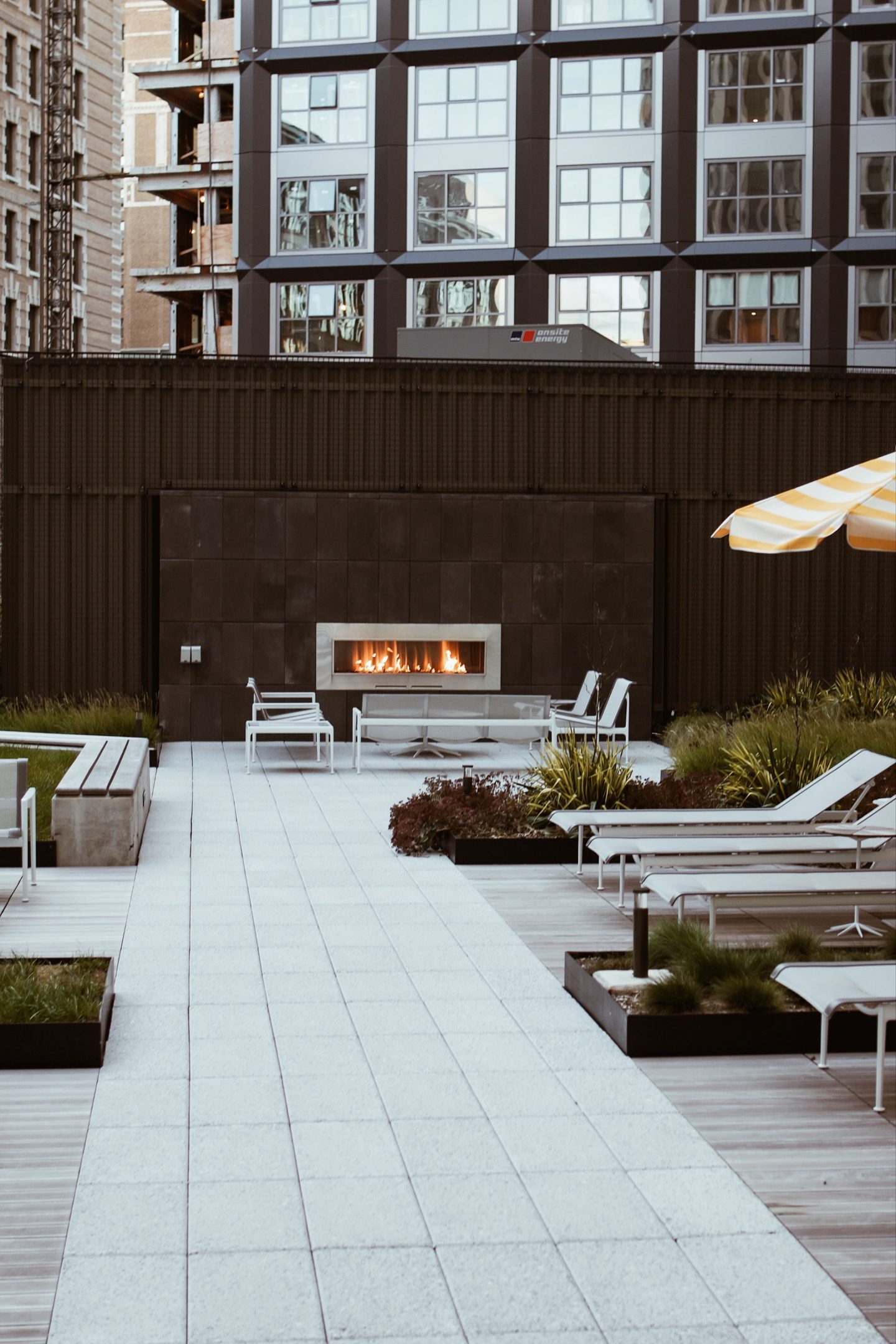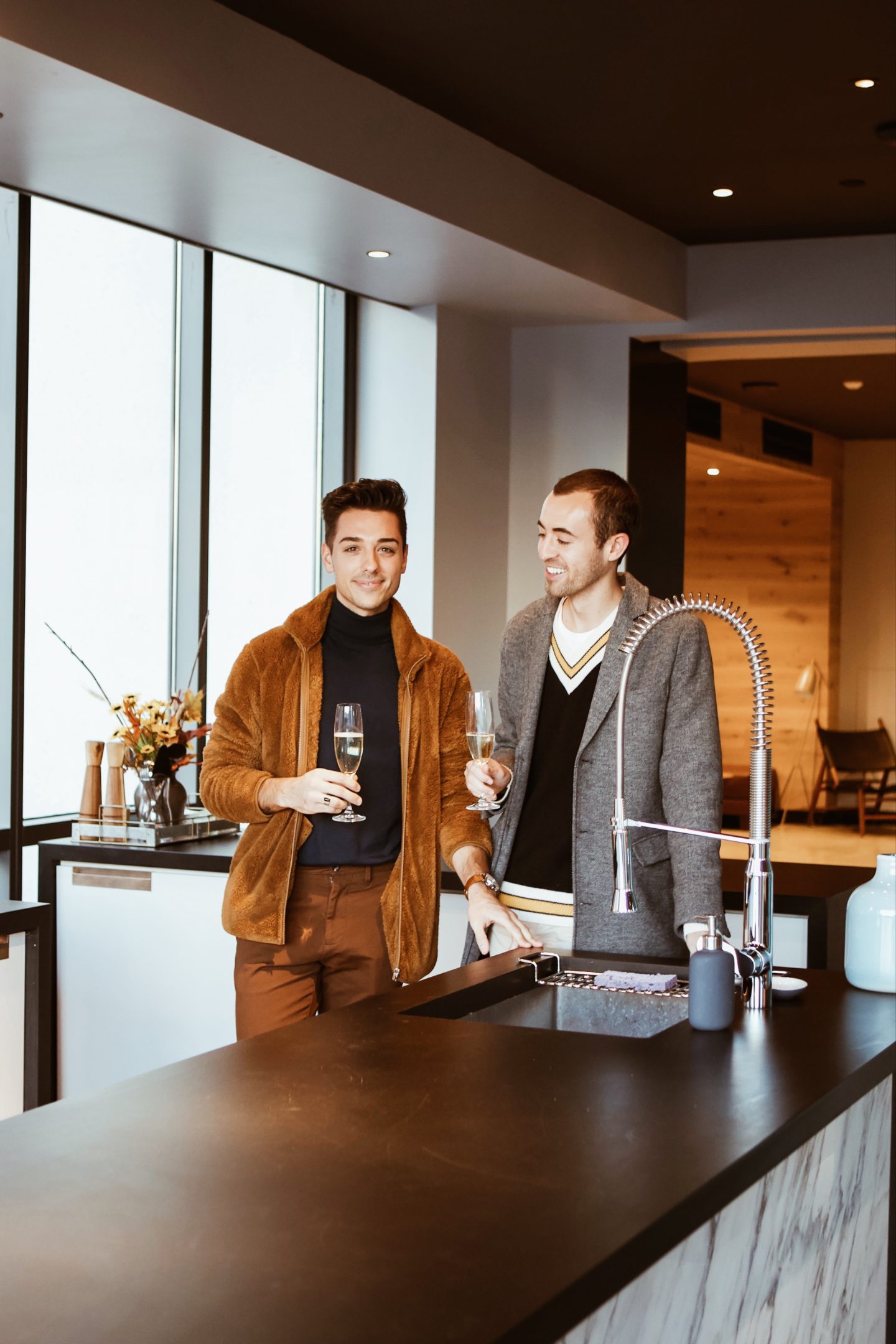 Now, one area that is always a deciding factor when moving into a building is the amenities floor. This one was beautifully designed. Honestly, we could have moved in right there. They had a really cute outdoor space with tons of greenery (obv a plus for us). Another key area was the common kitchen space. Since it is apartment living, this is a big plus. The kitchen is a beautiful space to host a dinner party or a dramatic dinner for two lol.
We were really impressed with the entire building. So much so that we took another tour during the grand opening event. We wanted another peek at those city views! We also took advantage of all the food at the event because, duh! That's another reason we're such fans of the building — the location is A1. East Market is now full of restaurants, bars and tons of shopping. As we write this, we're becoming even more tempted to move in! SOS.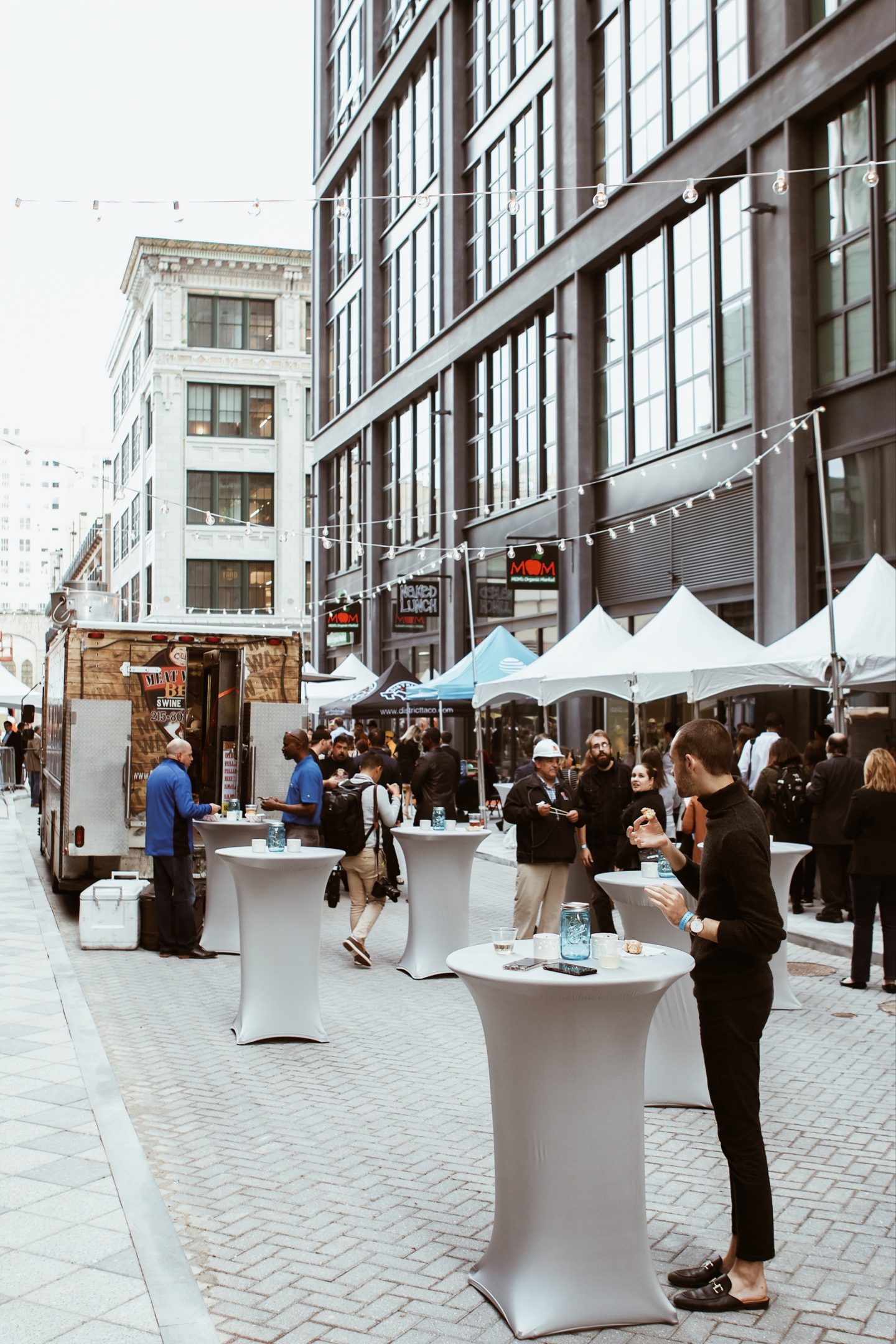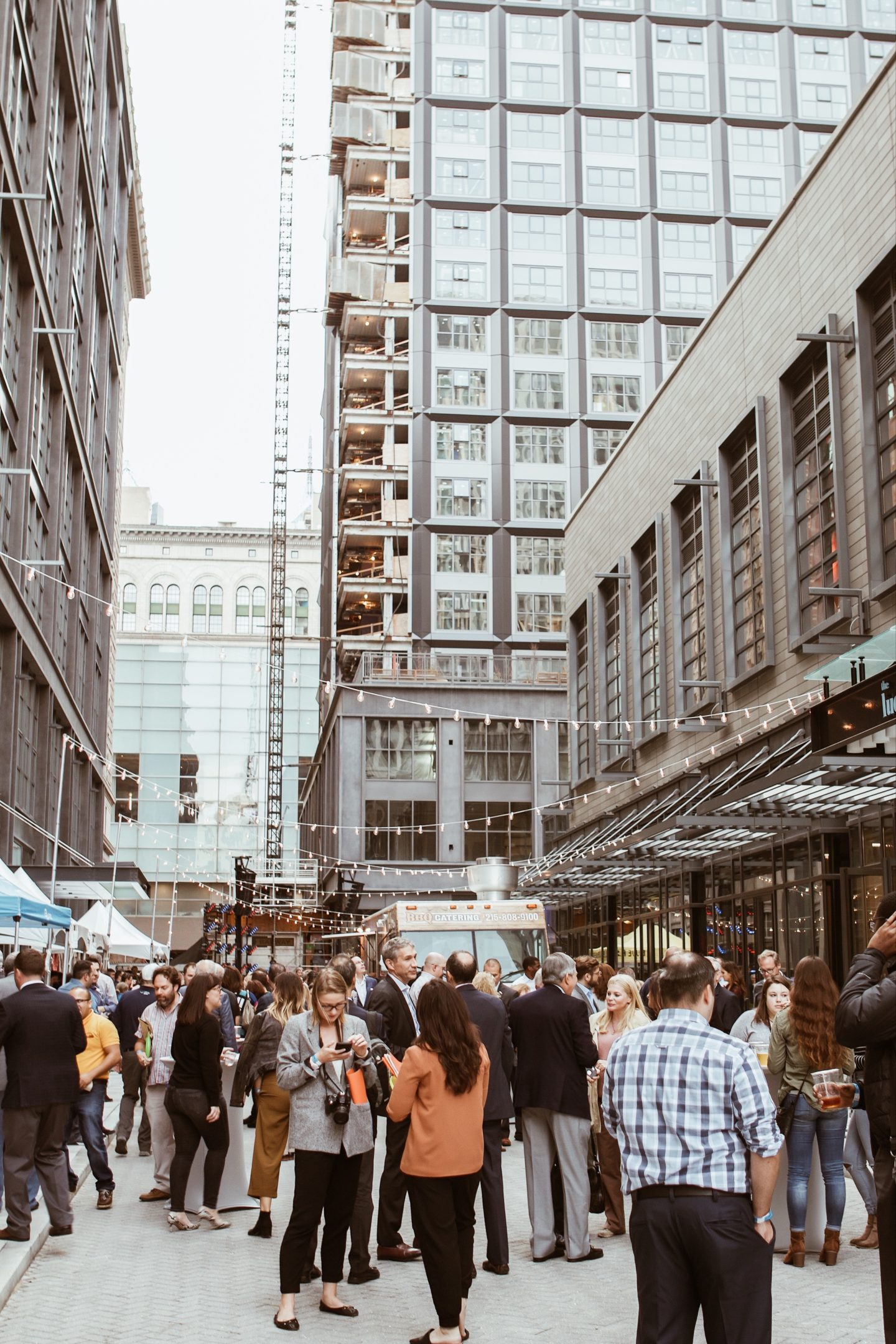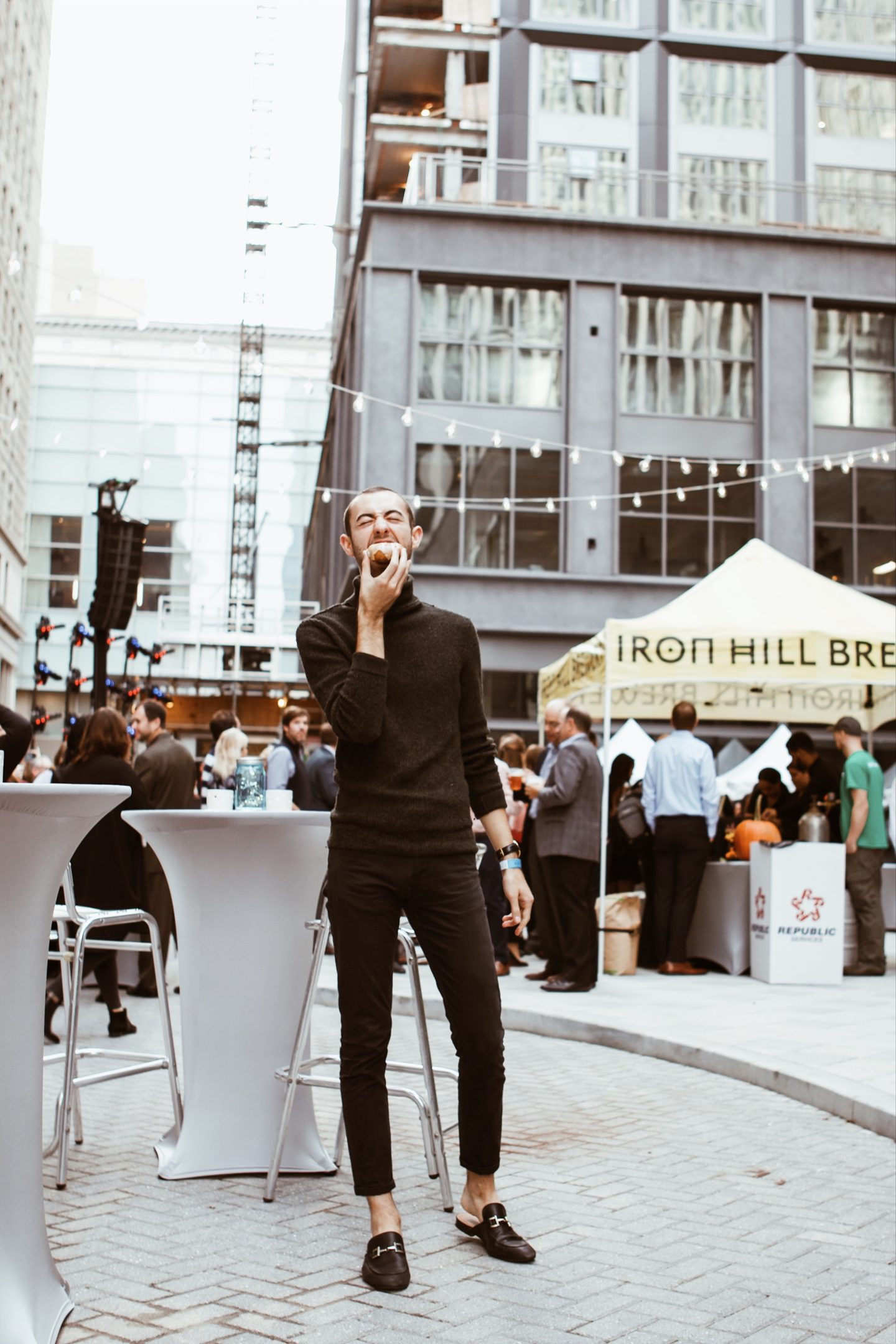 So what do you guys think? Would you live here? Let us know in the comments below! Until next time…