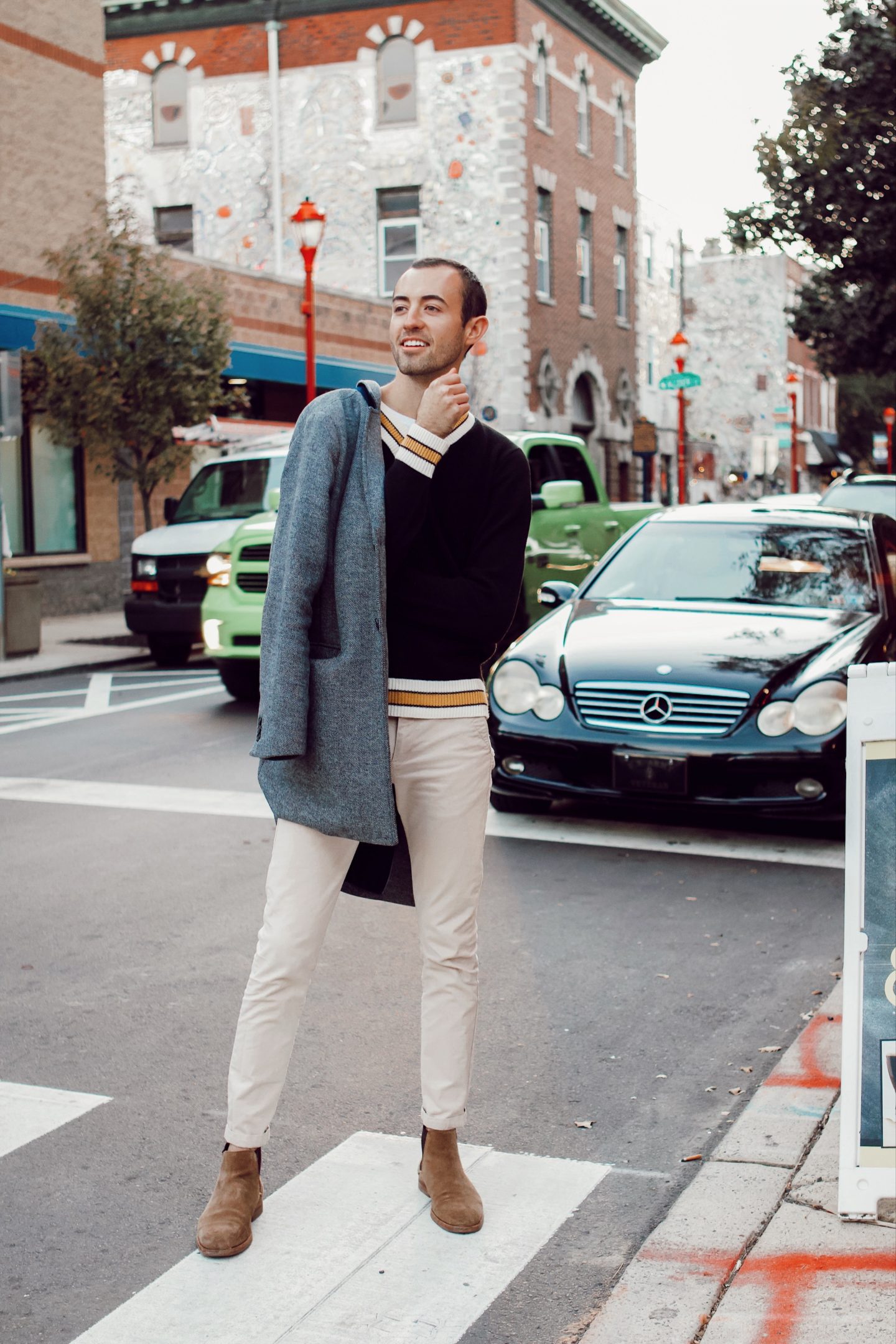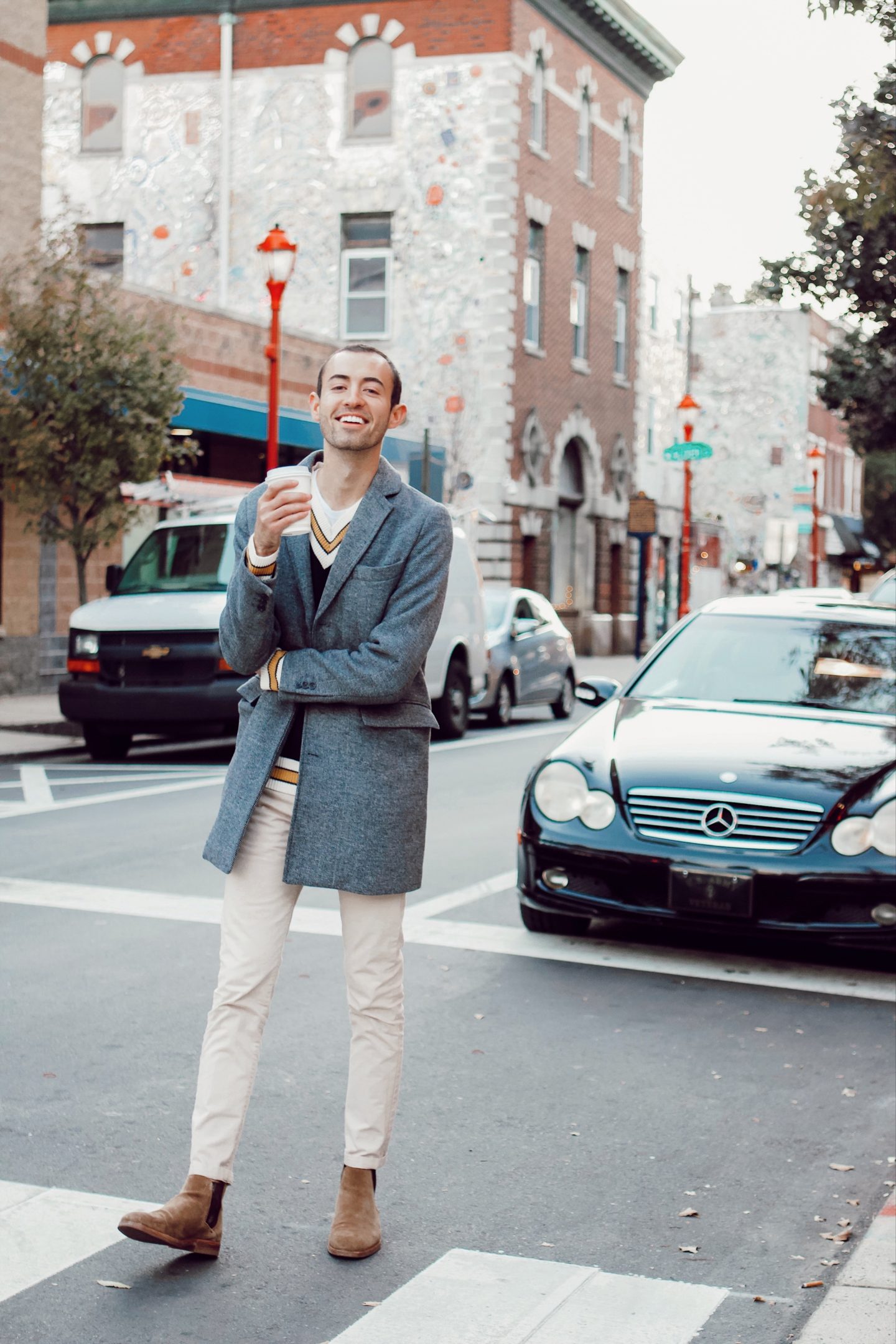 Sweater season is in full swing. One piece we've been loving lately is the varsity sweater. You guys have probably seen this style before. It takes us back to the days of high school. Honestly, you might already have one of these at the bottom of your drawer. We can't seem to get enough of the stripe details on these sweaters.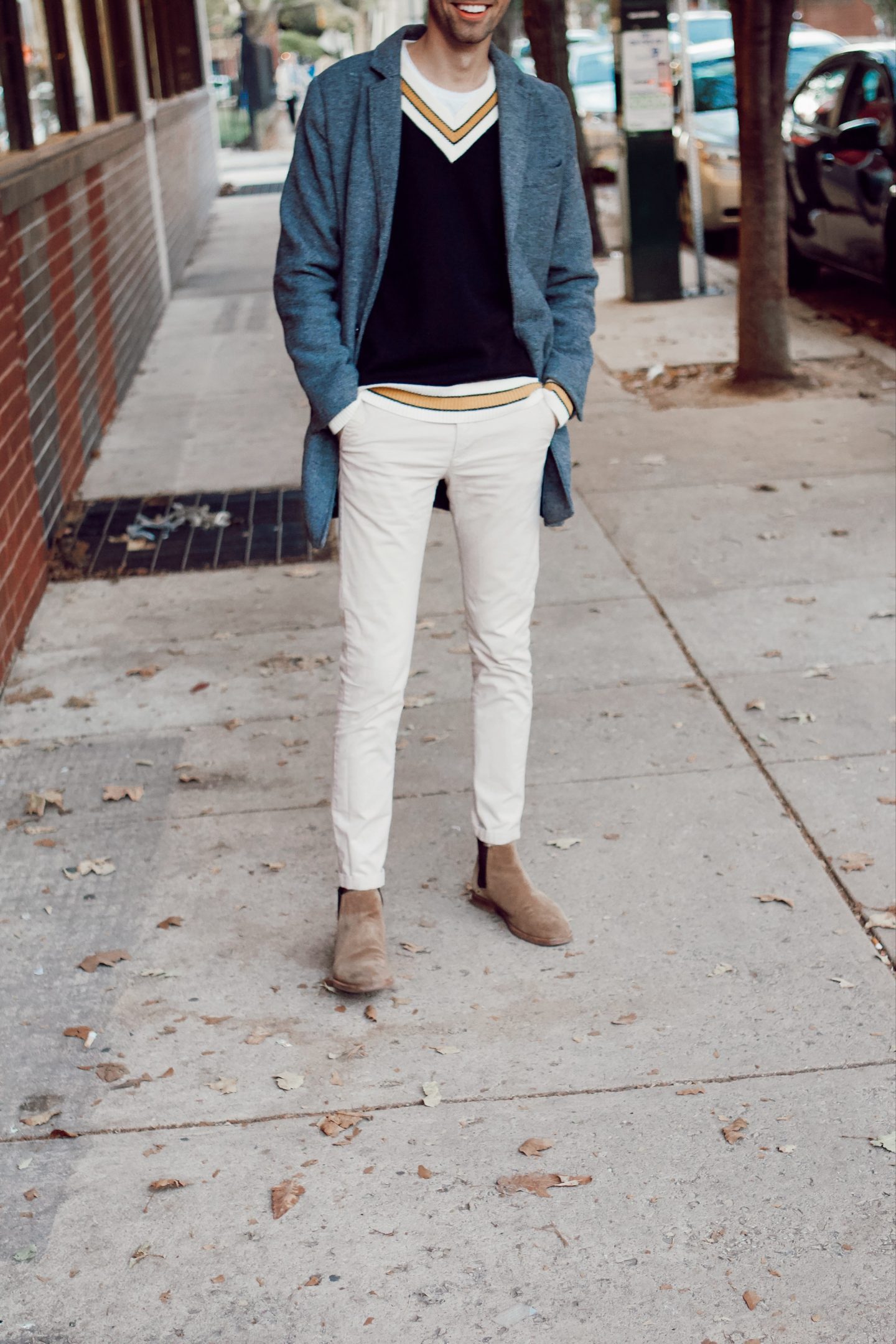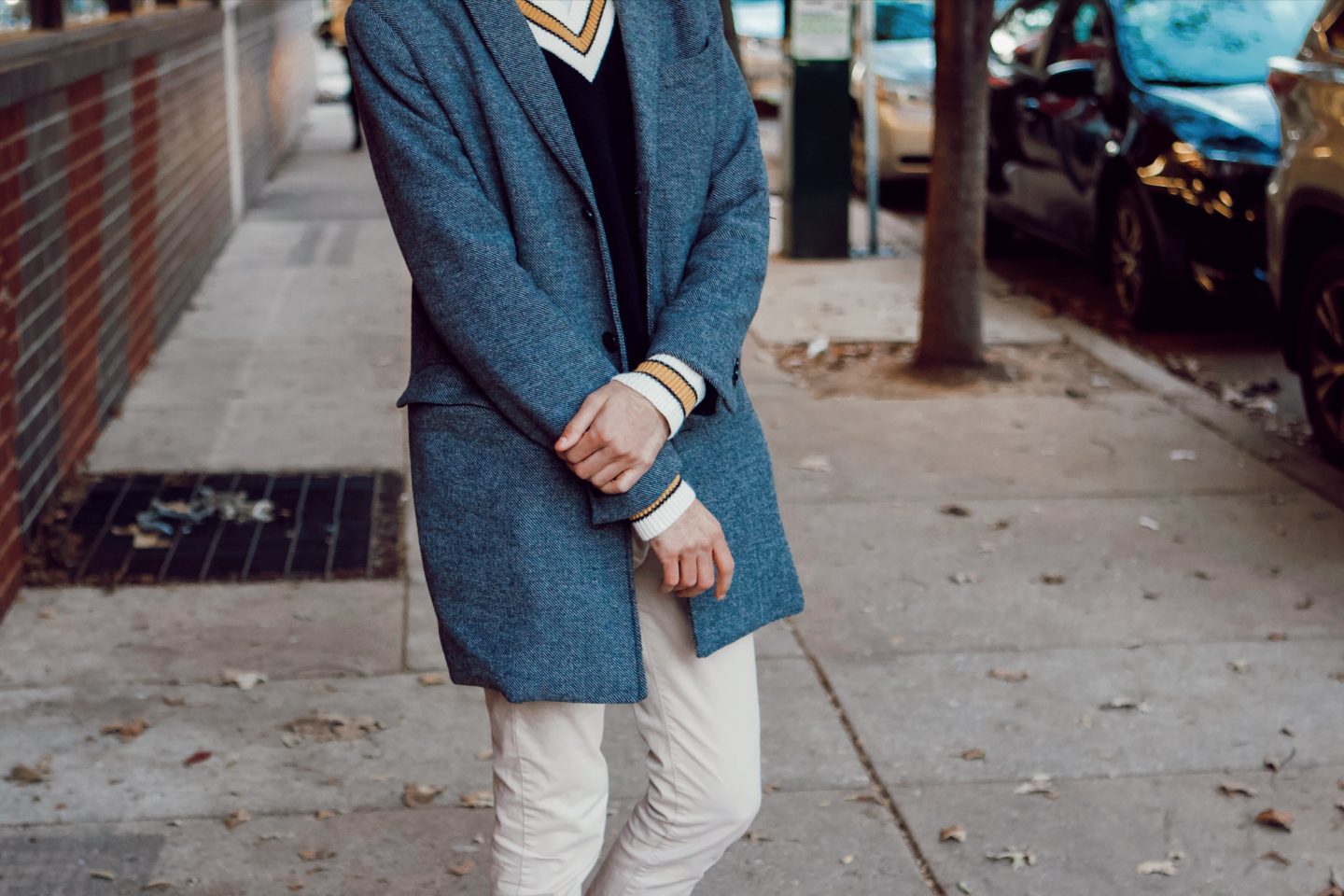 Most of these sweaters are in the v-neck style, but you can still find a ton of crewnecks out there. We like to wear a crisp white tee underneath. We actually really love the look of the white showing. But you can always just throw on the sweater and keep things simple. There's no right or wrong way to wear this piece. It's also a fun way to incorporate colors you might not normally wear. The stripes give you a chance to play around with different tones.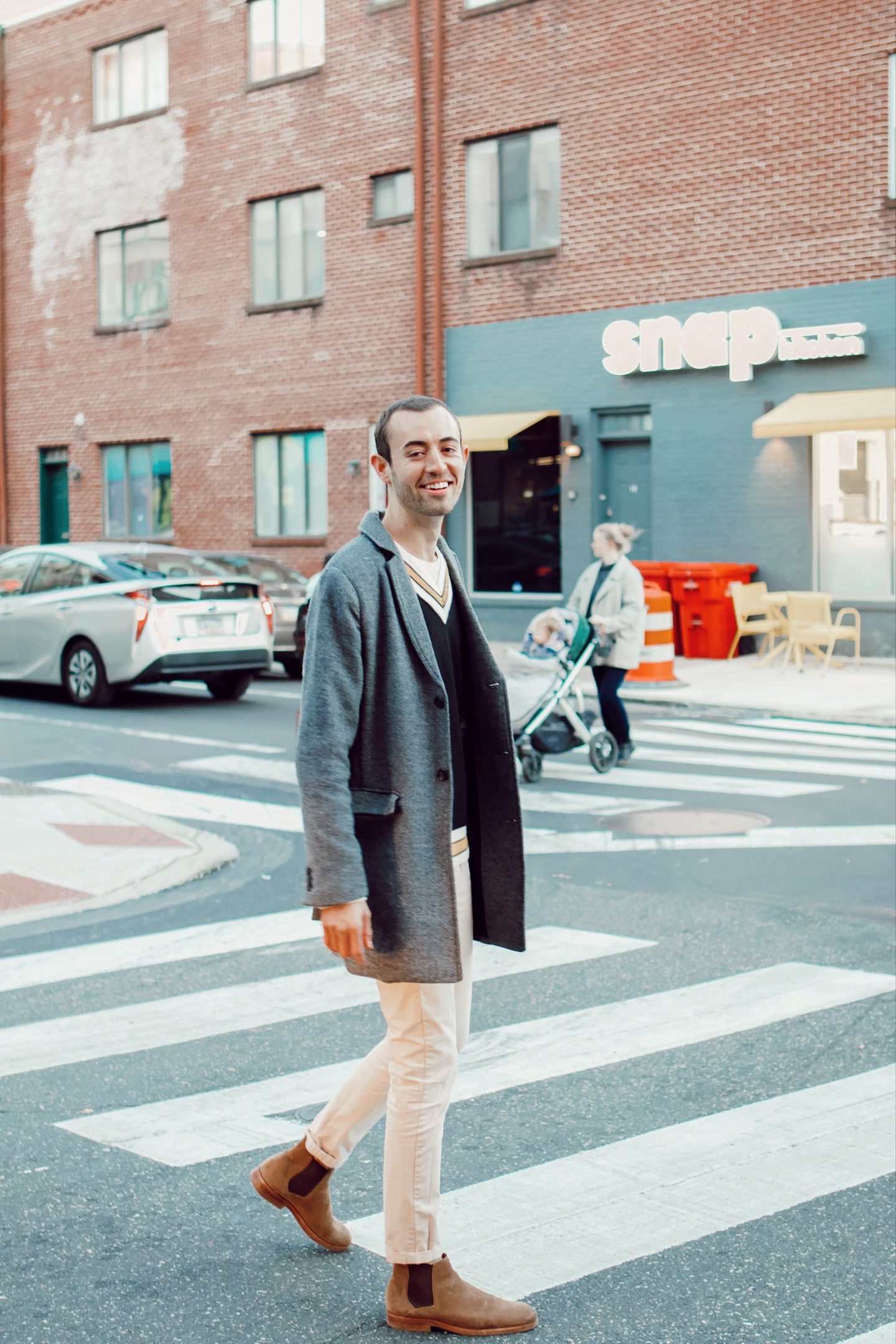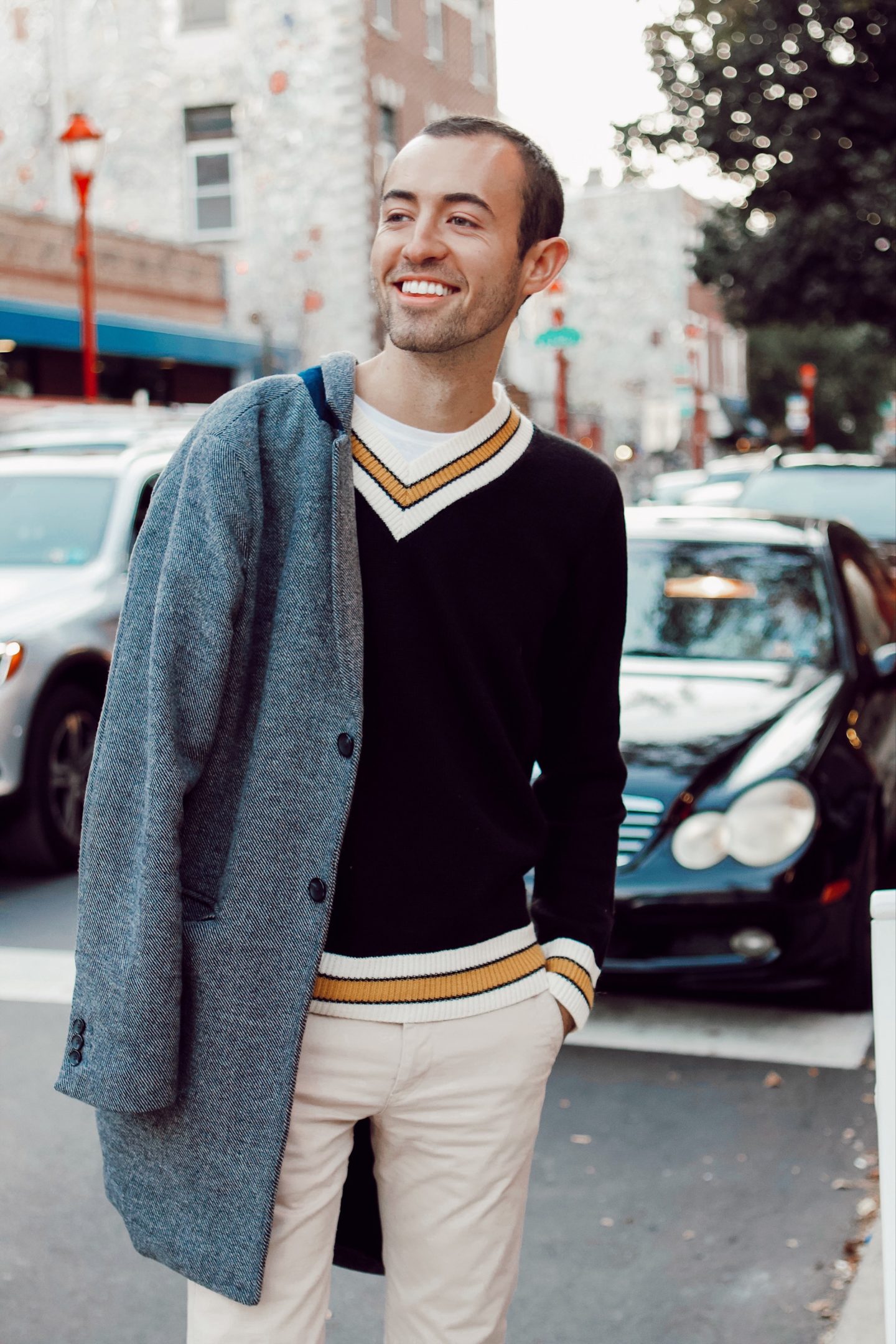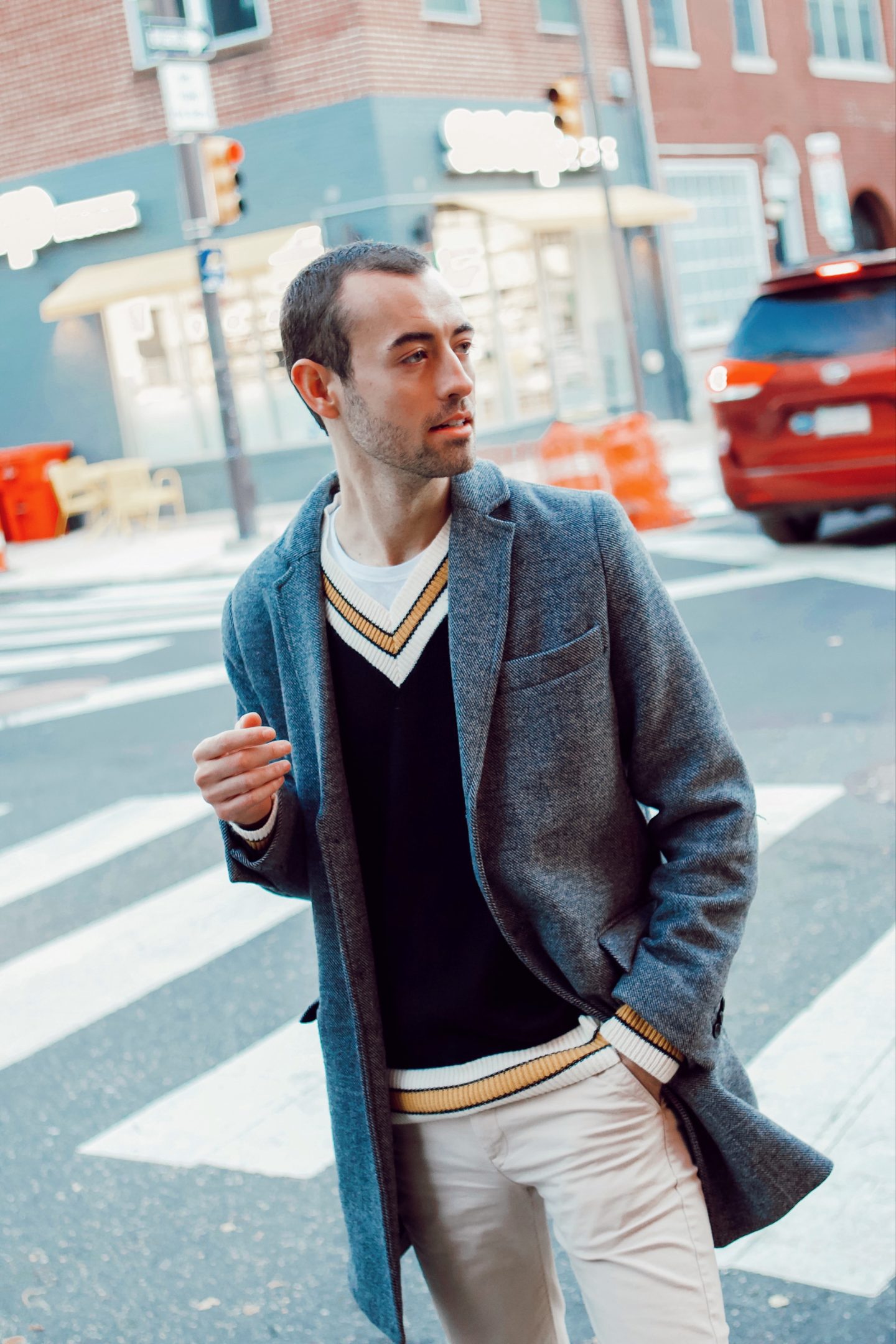 For this specific look, Alex went with chinos and suede boots. All of these textures and tones are perfect for the fall season. But just like with the white tee, get creative. This type of sweater would also look so good under a denim jacket. Or even a full denim look. Canadian tuxedo anyone??
If you're looking to add to your sweater collection, try finding one of these on your next shopping trip. Get creative when you're putting it all together. Remember, we don't believe in rules when it comes to personal style. Let us know what you think of this look in the comments below! Until next time…